Taking portraits at night without a flash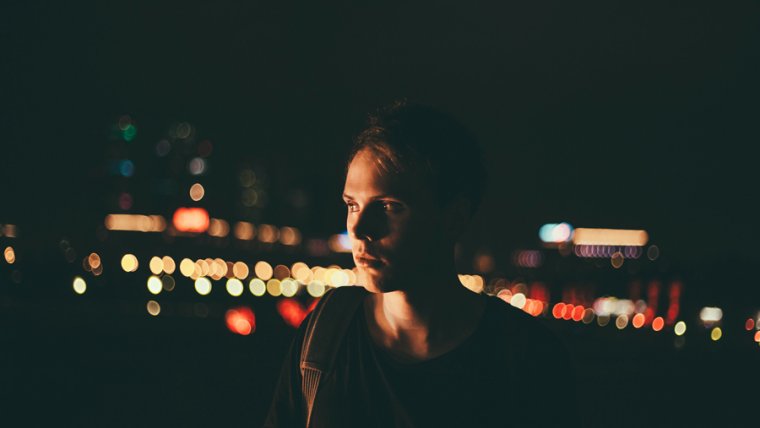 Taking portraits at night without a flash
www.sleeklens.com
For many of us portrait photographers, shooting in excellent lighting conditions is an absolute joy. An abundance of light prevents us from worrying about ISO, flash, and the plethora of technical issues most nighttime photographers have to consider. When the sun sets or when the weather worsens, we might be tempted to put down our cameras and wait for better shooting days. However, much beauty can be found in darkness. The artificial light coming from streetlights, torches, and windows is as valuable as sunlight. In addition to being a useful source of light, it adds a touch of mystery and uniqueness to photos, allowing their creators to pour great imagination and originality into their portfolios.
If you're not sure where to begin then consider some, if not all, of the tips below. They cover important topics like ISO, focus, the desire to experiment, and more. Using these tips, you'll be able to conquer your artistic fear of the dark and create eye-catching photos in the process.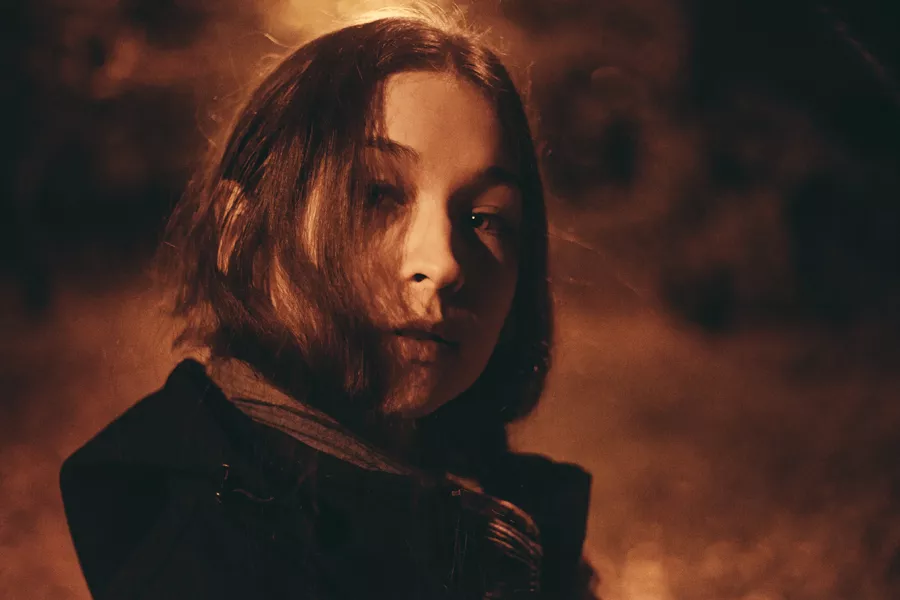 Experiment with artificial light
Artificial light is useful for a variety of reasons:
It's always available; you can always create your own using something as simple as a torch. This gives all kinds of photography enthusiasts, regardless of their busyness, the opportunity to shoot.
Its intensity, color, and position can be altered, even outdoors.
It can be used to replicate sunlight.

As you take all of these points into consideration, embrace the concept of experimentation. If you don't own expensive lighting equipment, use your phone, torch, or street lights instead. The less equipment you have, the more healthy challenges you'll have to face. For example, if you have to shoot in complete darkness with only a single torch, you'll be faced with questions about the light's position and distance from your subject. Experimenting with this might lead to unexpected shooting opportunities as well as a brighter imagination. Once you do obtain better lighting equipment, you'll be all the more prepared for challenges, creative ideas, and striking portraits.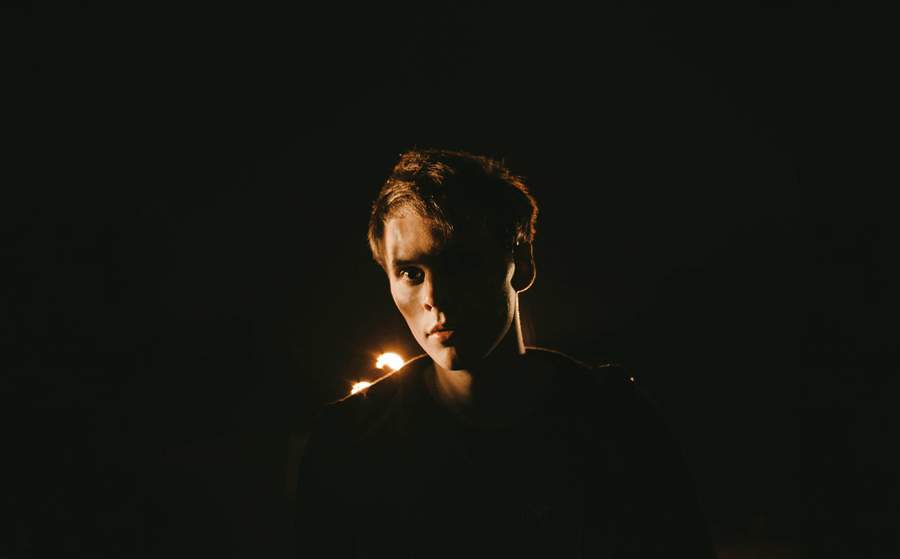 Remember that a high ISO number is your friend
Oftentimes, high ISO is associated with unpleasantly grainy photographs. While this is true if your ISO is at its highest, a lower amount will create a balanced and sharp portrait. An ISO of 1600 is often more than enough to take a clear portrait without accumulating an unnecessary amount of grain.
Get the correct white balance using Kelvin
In photography, Kelvin is a unit used to measure color temperature. In situations when artificial light is too yellow or too blue, Kelvin can save the resulting photos from looking unnatural. The scale itself typically ranges from 2000K to 9000K. If the artificial light you're working with is very warm, set your white balance to 3500K or lower. If the opposite is true, the color temperature should be anywhere from 5500K to 8500K. Though making these changes takes time, mastering them will give you more control over your photographs and save you lots of time during the editing process. With time, worrying about fixing strange colors in a portrait will cease to be an issue.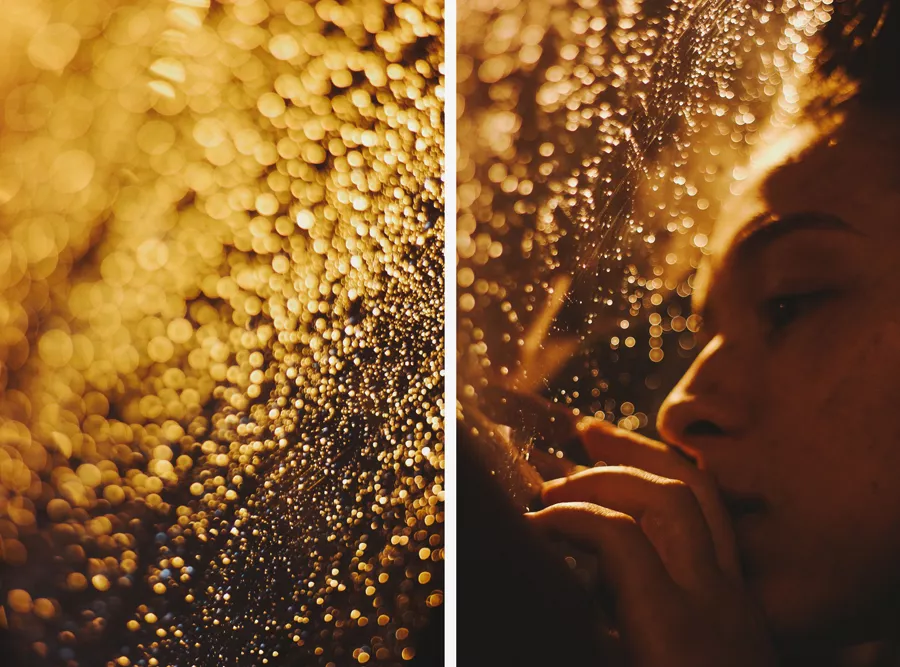 Use a small source of light to focus right
There are times when the camera cannot focus, even though some light is present. For example, if you want to photograph a silhouette set against a bright city, the camera may get confused and focus on the wrong thing. Even if you focus manually, it may be too dark for you to find your subject's face. Fixing this is very simple: make your subject hold a small source of light, be it their phone or a torch, close to their face. Once your focus is ready, hold it until your subject removes the light and poses again. This will guarantee sharp results.
If your camera allows, shoot RAW; unlike JPEG, RAW doesn't compress files or remove valuable image information. When it comes to nighttime photography, RAW files are of utmost importance because of a number of precious details they preserve.
Shooting in continuous (or burst) mode will allow you to take a bunch of photographs in a matter of seconds. This will guarantee at least one sharp shot. If you're new to nighttime photography, make sure you experiment a little with this.
Avoid harsh, direct light. Standing directly under or too close to artificial light will create harsh portraits. Unless you're experimenting with moody portraits, take a few steps away from direct sources of light. This, combined with the appropriate color temperature, will add softness to your portraits.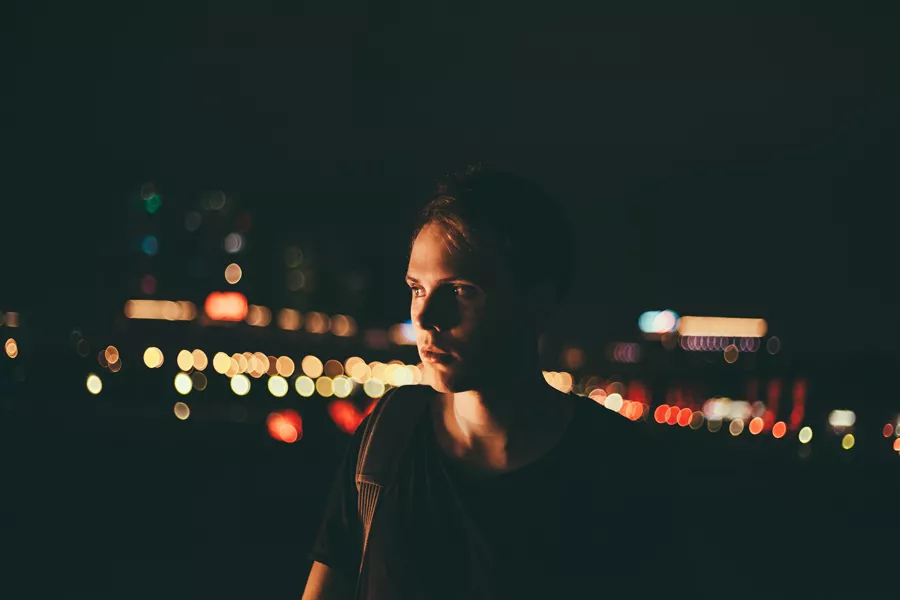 Using some, if not all, of the aforementioned tips, will help you become a better portrait photographer in general, even if nighttime shoots aren't something you're interested in. However, allow yourself to experiment with every photography genre – everything you learn will affect your main interests, forming you into a better and more open-minded artist.
Happy shooting!
The following two tabs change content below.
I'm an admirer of nature, a photographer, and a curious reader. Writing about photography and helping others improve is a growing passion of mine. My constant wish is to inspire others to be creatively fearless and endlessly curious. "Always dream bigger is my advice to you, because you can have whatever your heart desires" - Ashley Graham