15 Best Camera Tripods for Photography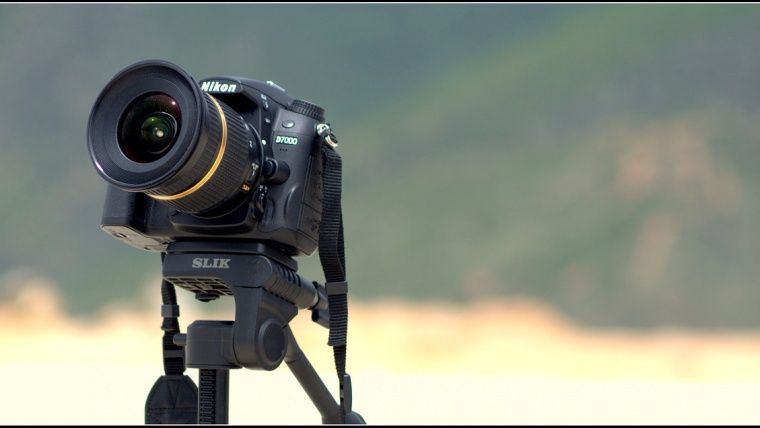 15 Best Camera Tripods for Photography
www.sleeklens.com
Purchasing a tripod can be a major investment, so not only should you investigate which are the best tripods on the market, but you also need to have a very clear idea of what your personal photographic needs are. While the old adage that 'you get what you pay for' is perhaps more true for tripods than for any other piece of photographic equipment beyond the camera and lens, the right solution for your requirements may not be as simple as just buying the most expensive tripod you can afford. With that said, here are a few things to keep in mind when deciding which is the best tripod for your needs.
Ideally you should always test the tripod with the camera you will actually be using. Is it convenient? Any annoyances? Does it feel sturdy and secure? We don't list maximum load capacities here because the general consensus is that limits stated by manufacturers cannot be trusted at all (or even very easily tested in a scientific manner). Indeed, you should count on the actual safe maximum load being way lower than the manufacturer's claims. Really the only way to know if a tripod is appropriate for the weight of your camera and lens is by trying it. Not only to check how sturdy it feels under the weight, but also to see if their is a risk of the tripod easily being knocked – or even blown – over. Do you feel comfortable seeing hundreds or thousands of dollars in camera equipment precariously perched on those three spindly legs? If even screwing the quick release plate onto the camera has you twitching nervously you might want to pick another model.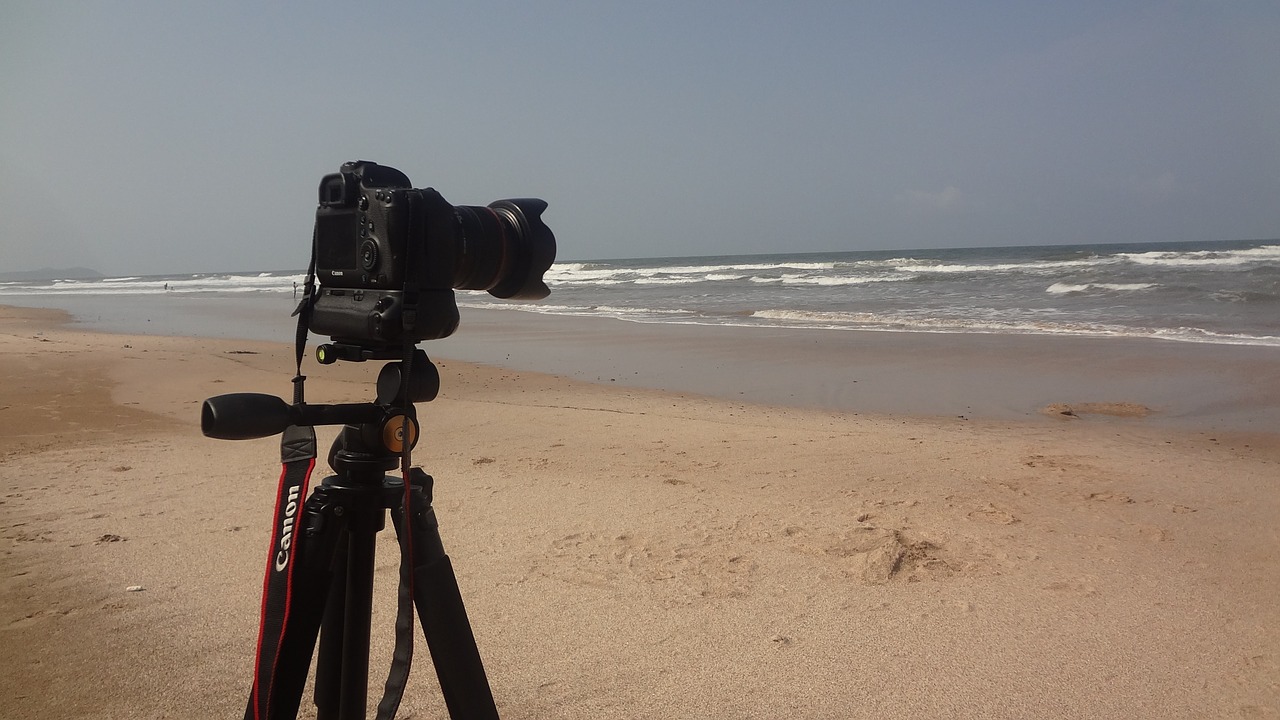 Again, regarding height, you'll probably want to test the tripod with your camera attached, as although a tripod's maximum extension may be lower than your eyes, it could be that the added height of the camera brings the viewfinder up to exactly the right level for you. Is eye-level tall enough though? Might you sometimes want to shoot from a higher vantage point? Only you know the answer to this.
Are you going to be driving everywhere and taking the tripod directly out of the trunk and setting it up next to the car? Or are you going to be hiking for hours across arduous terrain? How heavy is too heavy for you? Try carrying it around the store for a while. Will you need to take it as carry-on? Does it need to fit in a backpack? Bring the backpack and check that it fits.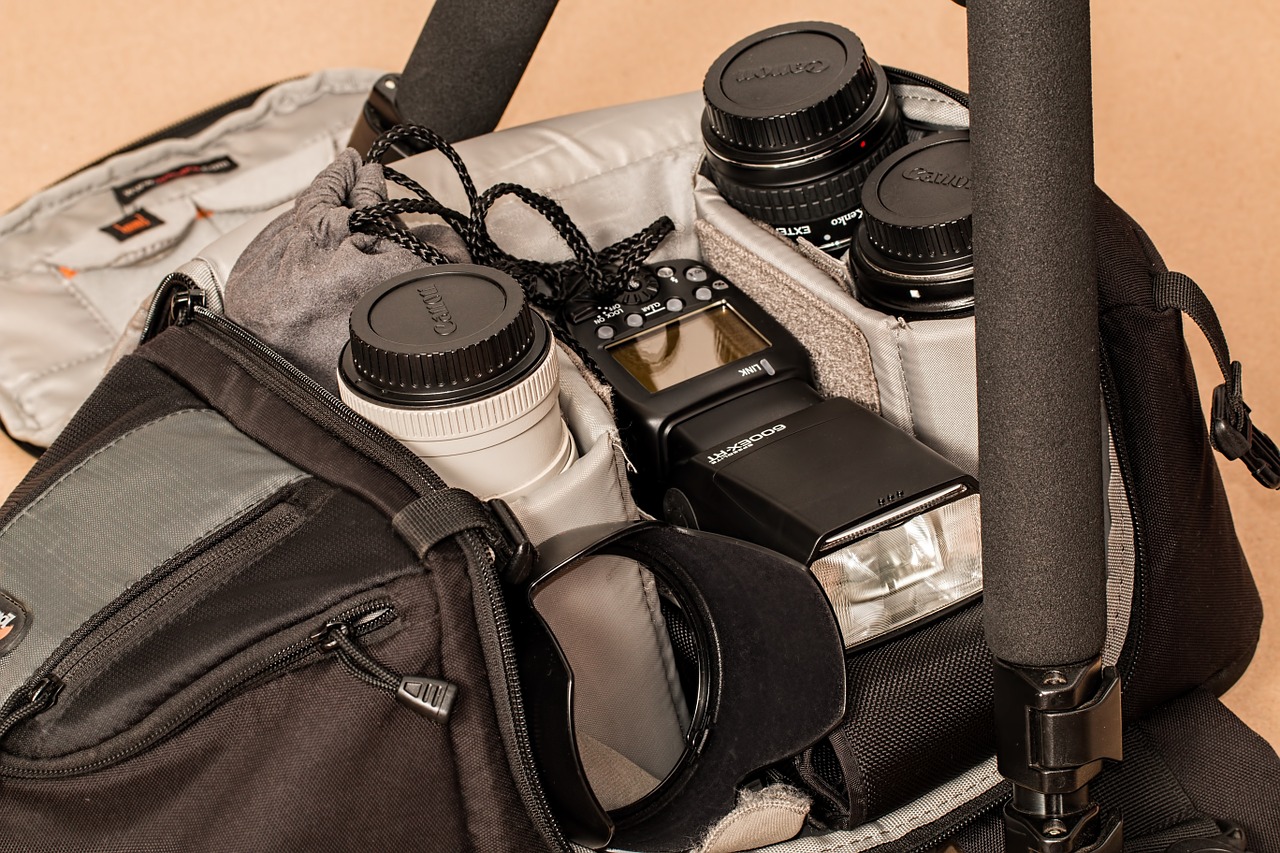 This may all seem like pretty obvious advice, but you'd be surprised how few people actually follow much of it before putting down hundreds of dollars on a piece of equipment that directly affects both the quality of their photographs and the safety of their cameras and lenses. You can spend a fortune on the best camera body and optics, but it won't do you the slightest bit of good if the tripod is prone to vibration, insufficiently strong and stable, or if you never use it anyway as it just gets left at home each time you shoot because it weighs too much.
FAQs
I need a lightweight tripod that I plan to use with my compact camera and I plan to use it mostly to shoot group family photos. What do you suggest I should get?
Well there's certainly no lack of different options on the market that could satisfy your needs, the SLIK Sprint Mini II GM definitely sounds like it should fulfil all of your needs. It's a little more expensive than some of the cheaper tripods out there, but in exchange it offers decent build quality, low weight and compact size. Its main focus is to be as portable as possible, but without hurting the overall usability too much, so it's ideal for use with small DSLRs or compact cameras. It features a compact ballhead top and legs that can be locked in three different positions. There's also a foam covered upper leg section to make it easier to use in harsh weather conditions. It weighs only 780 grams, with a maximum height of 109 centimeters and minimum of 15 centimeters.
I'm looking for a best travel tripod and I prefer it to be as light as possible, but also made up to the highest standards. What are your recommendations?
If we had to pick one for you, it would definitely be the Manfrotto MKBFRA4 tripod. It's made out of aluminum, meaning it's as durable as a compact travel tripod can be and at around 1.4 kg it's certainly not too have and should be easy to carry around with you. It can support up to 4 kg of weight, which means that you can for example put a bulky full frame DSLR and large wide aperture lens with no problems at all and without worrying that the whole thing will collapse under its own weight. It comes with a traditional ballhead on the top, has a maximum height of 144 cm and can be collapsed to a pretty manageable 40 cm.
What's the most durable tripod on your list? I'm currently using a very heavy set up and I need something that can hold all that weight and not brake easily. Price is not an issue.
That has to be the MeFOTO Carbon Fiber Globetrotter. It's a 1.6 kg tripod that's able to hold a maximum weight of around 9 kg, which is simply outstanding. It has a graduated panning scale that allows for an easy way to take panoramas and flexible legs that can be adjusted in two different angles. It comes with a Q series ballhead which is made up to the highest standards and also comes with an Arca-Swiss style compatible quick release plate. There are 5 different colors available, which is nice to see as they give an otherwise regular looking piece of gear a little more style. You can also detach all of its legs and turn it into a monopod if a need arises.
I'm not still not quite sure what to look in for when buying a tripod, but I want to purchase one that's offers the best bang for the back? Is there a tripod for me on your list?
Well, there are a lot of tripod that could fit into the best buy category, but our first choice would be the Dolica LX650B502. It's made out of aluminum alloy and weighs around 2.35 kg, which makes it feel extremely tough and lets of a real premium vibe. One of the main reasons why this is the case is that it's almost entirely made out of a single block of aluminum with the use of CNC (computer numerical controlled) machine. It can also be raised as high as 165 cm and it's supports a maximum weight of around 9 kg. Lastly, it comes with a standard ballhead tripod head type and a really compelling price point, just what you asked for in a tripod.
I'm currently searching for a best tripod on the market and I'm having a hard time deciding which one to get. I'm prepared to make a large investment, but I want to be sure that I'm not wasting any money while doing so. Which tripod should I get?
The Gitzo GT1544T Traveler Tripod would certainly be our number one pick. You may be surprised that it's not made out of aluminum like the most other durable tripod, but it achieves the same impressive durability by using a special Gitzo 6X carbon fiber tubing while also keeping the weight down as low as possible. This enables it to only weight 1.1 Kg, but at the same time be able to support a load of around 8 kg, which is quite astonishing for such a lightweight tripod. It also more compact than a traditional tripod when folded, but can also reach a pretty respectable height of 116 cm when fully extended. It also comes with G-Lock rings which enable you to quickly lock the legs in your desirable position and also sports magnesium castings that enable it to keep its weight down as much as possible.
The following two tabs change content below.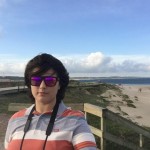 Pia Lopez is a self-taught photographer, architecture student and ArchViz artist. As Editor in Chief of Sleeklens.com, technology and art are two of her passions, which take active part in her professional training. Being an authentic Montevidean, travelling is daily routine; enjoying both the green meadows and urban surroundings as well as the beautiful beaches that are so characteristic in Uruguay's landscape.