Adobe Lightroom VS Lightroom Classic: Which One to Pick?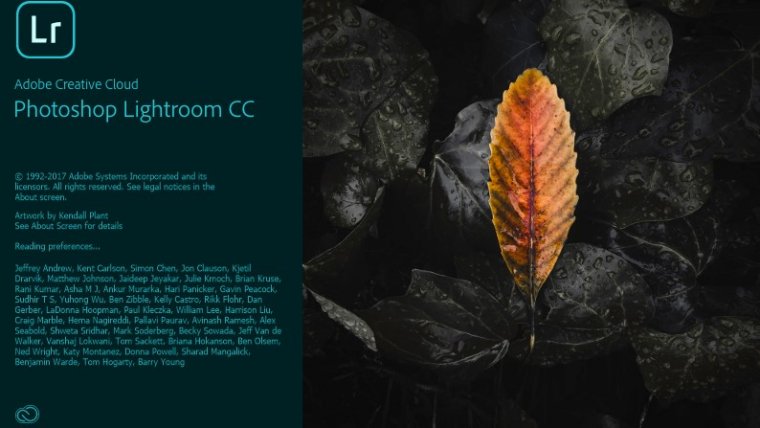 Adobe Lightroom VS Lightroom Classic: Which One to Pick?
www.sleeklens.com
An image or photo is the best portrayal of your creativity!
One of the most interesting surprises this year for professional photographers all around the world was the announcement of a new revision of our ever-beloved Adobe Lightroom–a revision that came with a two-path option: Adobe Lightroom Classic and the new Adobe Lightroom CC. So, what's the hype and which desktop version of Lightroom should you choose or switch to? Or would you like to know how to install Lightroom presets? Let's talk a bit about how a Lightroom preset can help pro photographers provide clients with stunning photos.
Defining Photoshop Requirements to Create Great Photos
After more than 10 years since the release of the world's most acclaimed advanced tool for digital post-production photo editing, Adobe thought it was time to explore different digital image editing solutions for mobile platforms. This software will reach more people offer more flexibility. It also ensures that professional photographers get the most out of their Adobe photography plan. For this reason, they decided to offer two different digital suites type.
Lightroom vs Lightroom Classic
1) Adobe Lightroom Classic: Keeping the attributes of the legacy Lightroom version of Lightroom up to date, this release offers a series of tools meant to speed up the process of creating complexly detailed edits. We'll discuss the new module later on.
2) Adobe Lightroom CC: This new desktop version of Lightroom has a revised layout that, at first glance, might remind you of some Mac OSX software due to its visual and intuitive layout. Truth is, this layout was solely inspired by versions of Lightroom on mobile devices, and for a beginner or who has just started learning, a user may start exploring if not for some noticeable drawbacks. After reading this feature article, you will get to know the exact differences between the two versions of Adobe Photoshop Lightroom– LR Classic and LR CC (Lightroom Classic and Lightroom CC).
If you're a professional photographer reading this feature article, we requested that you tell us in the comments which versions of Lightroom you have used. Also, are the options provided by Lightroom good enough or not? According to you, what are the major differences?
Was it advantageous to release two advanced types of this versatile digital editing software, or is this a commercial strategy prone to confuse users and the photographers? As a personal opinion, I'm most inclined to the second option. There was no special need to design another version of Lightroom just to filter it through an enhancing touch screen display interaction or provide a wider range of options designed help you easily upload or sync your content, like photos, automatically to social media networks–those same features could have been added to Lightroom Classic instead of releasing a different versions of Lightroom. Do you see the differences?
Classic Lightroom – Introduction, Features & Application
In addition to the usual update or upgrade of camera/lens profiles and faster workflow performance we are used to with every update of Lightroom, Classic Lightroom is one tricky beast to tame, one of them being the easy installation process on the local hard drive of the laptop.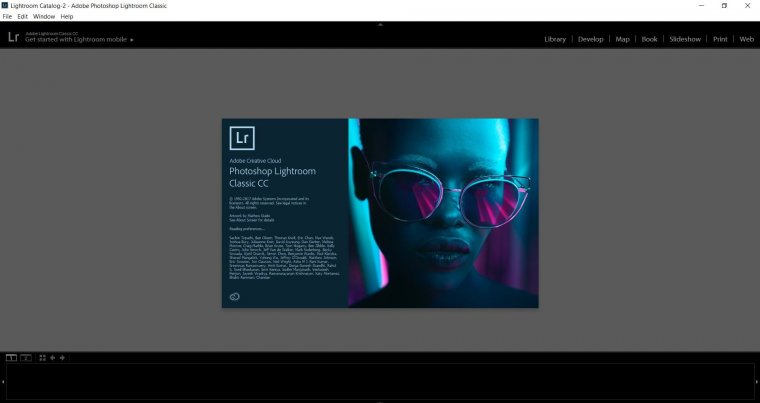 The first thing we need to take into consideration is Catalog access. The upgrade of advanced Lightroom's interface required an upgraded catalog format, meaning that you cannot easily roll back to the previous version of Lightroom that had the original files or folders you used after accepting the upgrade to Classic's compatible version. There are other options as well, like you may choose to remove the files or folders from the local hard drive to automatically downgrade, but that's not what we would suggest. As a word of advice, keep a copy of your current LR Catalog panel saved somewhere else, just in case you decide Classic Lightroom interface isn't your thing and you decide to roll back to Lightroom 2015 interface.
Adobe opted for a method in which the culling process can be done in a much faster wait. By providing access to new Embedded Smart Previews (the smart collections), one can save tons of valuable minutes – and most importantly drastically reduce RAM requirement to compel the task. The smart previews option isn't active by default, so you need to activate it through the File Handling's panel in Lightroom whilst the Import dialog box is opened. Ask for help if it doesn't work using the panel? Also, tell us in the comments if the smart collections worked for you or not.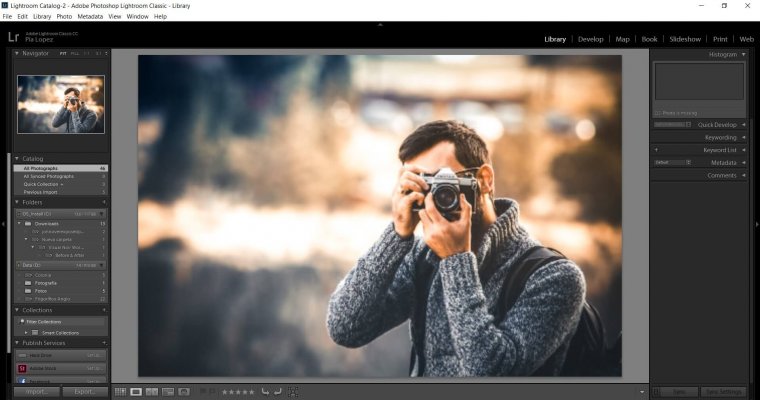 But it's in the introduction of the new features like Color Range Masking and Luminance Masking tool are where the magic for this new version begins, as we can print powerful masks for HSL adjustments or go into deep detail without needing to add Photoshop to the editing workflow for such tasks. Huge improvement indeed, and we can be expectant for further updates or options that will turn Adobe Photoshop into just a tool for doing massive manipulation edits of photos rather than a necessity for the sake of some common editing procedures.
Color Range Mask, one of the best features, works by selecting an area based on the sampled color we're taking – exactly the same way this powerful tool works for Photoshop, and Luminance one uses the pixel brightness instead. To make these new adjustments mode active, we must work with the Gradient or Adjustments Brush tools, selecting one of the modes we wish to include, but consider that for improved accuracy you need to click and drag rectangles around the areas in which you warm or cool color you desire to be sampled. In the case of the Luminance Range Mask options, one of the powerful features, we can work with the Feather slider to smooth the falloff for the selected luminance range. A quick slideshow will help you more.
Finally, some considerable improvements have been made in terms of speed & performance, mostly in the time needed to switch between Library modules and Develop modules, something much appreciated indeed. To take a look at the other options in which the new cameras supported by this upgrade regarding advanced Adobe Camera Raw, we suggest you take a look at this link. Let us know if you aren't able to access the link.
The Cloud-Based Solution & the best Application for Photos: Lightroom CC
The perfect cloud-based digital solution for your photos!
Don't get confused for my previous comments on the need of releasing a new software, I'm pretty much loving this new Lightroom CC UI: the sleek appearance, the way photos are previewed, a much simpler Import Dialog option and a more visual Library Module really almost made my mind about switching to this version instead of having two different software for the same purpose. That was until I noticed its major drawback after the import: brushes.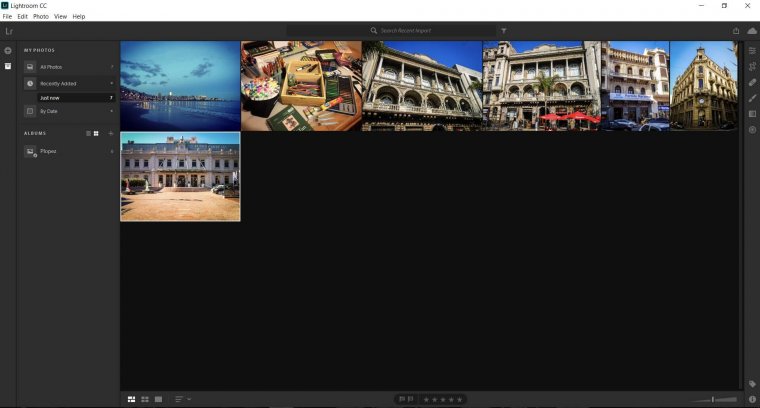 Yes, as you heard, Adobes Creative Cloud Lightroom (one of the originals) isn't compatible with third-party brushes, nor with your own settings for brushes as you can store them but not export them – extremely unpractical if I wish to store or import a backup of the settings I made instead of relying on the so-called "Adobe Creative Cloud" system. So then, my brushes cannot be used with Lightroom CC – meaning that I need to use Lightroom Classic for portrait editing and all those scenarios in which I require to go into detail.
Other tools such as sliders have a significant revision, making them look more visual and sharing the Lightroom Mobile UI – indeed catchy for new users – and Lightroom presets work almost perfectly if we do not count the lack of editing tools it has in contrast with Lightroom Classic.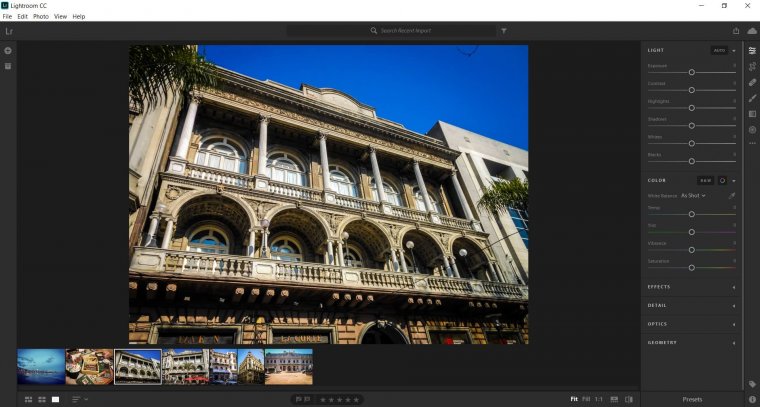 Since virtual images are automatically uploaded to Adobe Cloud service, the upload process for social media is fast, making this workflow interactive for new users who wish to share their edits to Facebook for their friends to see–other platforms aren't supported yet.
Lightroom CC or Lightroom Classic: Which one should I pick?
Your photos decide how creative you are!
The first milestone to make this decision is if you have a reliable internet connection. If the answer is no, then don't even consider Lightroom CC as an option as it's entirely internet and cloud storage dependent.
The other aspect you need to consider is if you are willing to pay for an Adobe photography plan. Even if this applies to both Lightroom CC and Lightroom Classic, Lightroom 6 users with perpetual licenses won't find too many changes if they already have a Lightroom + Photoshop workflow for their work photos. Did you see changes? Tell us. In my personal opinion, the Adobe Creative Cloud Subscription system ends up becoming more expensive in the long run (compared to perpetual license fees) and does not consider budgets outside the US. Therefore, for beginner photographers whose business isn't producing much income or even for a hobbyist, the annual investment may not be worth it. In some cases, you could get a new lens for your camera after paying the subscription for a year… I'm sure you get the point.
Are you liking the info provided here, show us your support by sharing it on other social media platforms.
Lightroom Plans to Create Better Photos
Adobe released two different photography plans for Lightroom – the usual Creative Cloud Photography Plan, which now offers Lightroom CC and Lightroom Classic, plus Photoshop CC and 20 GB local storage. In the Creative Cloud Photography plan, you can also try the other apps (Lightroom mobile apps) for free. The other product plan is Lightroom CC plan, which only includes the aforementioned software and 1TB of cloud storage. However, you will have to check whether or not it provides local storage space. Comment below, after completing the search, which plan or plans would you like to purchase for a change. Tell us which plan has helped you make a difference.
No matter which plans you choose or switch between the Creative Cloud Photography Plan and the Lightroom CC Plan, always keep the budget in mind. Also, what can automatically change your mind while making the purchase after you completed the search for the plans?
Also, please notice that for this Adobe product, some of Lightroom's most popular tools or features aren't available for Lightroom CC, including Tone Curve, Split Tones, Local Adjustments Presets, you cannot store images in folders, you cannot rename files, and the list keeps growing. Tell us what popular tools do you search?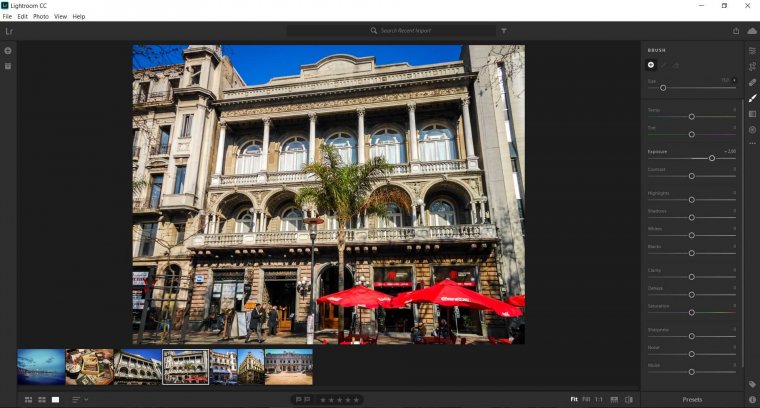 So, why should you search and pick Lightroom CC? What difference will it make? If you are just taking your first steps in photography and wish to count on a tool for editing your images and do a quick export and import of files, Lightroom CC is no doubt the best way to approach this discipline as a hobbyist; that is if you don't wish to use brushes in a close-by future.
In general, I see the lack of tools from Adobe Lightroom CC as a drawback, especially when clients consider this an upgrade from perpetual license versions of Lightroom and find out this software isn't suitable for their needs. What do you search for in this version?
Tone Curve, Split Toning and Local Adjustment Presets are must-have elements in the editing workflow of photographers with experience, thus Adobe would do good to take notice to include these tools in a close-by update or upgrade. Would including these tools help or make any difference?
Do you want to see some tutorials or originals that will help you with photos editing? Don't forget to read more feature articles on our website. You looking to make a purchase for any Adobe product, let us help you save time and speed up things for you. Depending on the data you want synced, we will help you search for the best.
I hope this feature article can bring some light regarding this new Lightroom scheme, and see you next time! Have a question? Ask us in the comment box. Also, all the photographers can comment on their preferences as well?
Thanks for the support guys!
The following two tabs change content below.
Pia Lopez is a self-taught photographer, graphic designer and ArchViz artist. As Content Director of Sleeklens.com, her work is driven by her two biggest passions: technology and art.