The Best 11 Books Every Photographer Must Read in 2023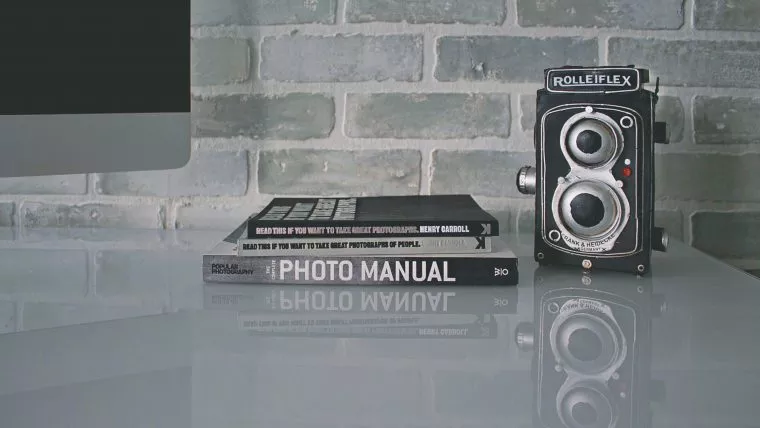 The Best 11 Books Every Photographer Must Read in 2023
www.sleeklens.com
Many people believe that books are a thing of the past, thankfully there are many of us that won't replace the joy of reading with any YouTube video or similar learning medium. Don't get me wrong, there's plenty of quality content to access in streaming platforms and all over the internet, but even though, most of the produced content out there has a background in the books those creators have read all over these years.
Today, I'd like to introduce you to what I consider are the best books to be read this year if you aim to become a professional photographer. Without much ado, let's get started.
#1 – Digital Photography Complete Course by DK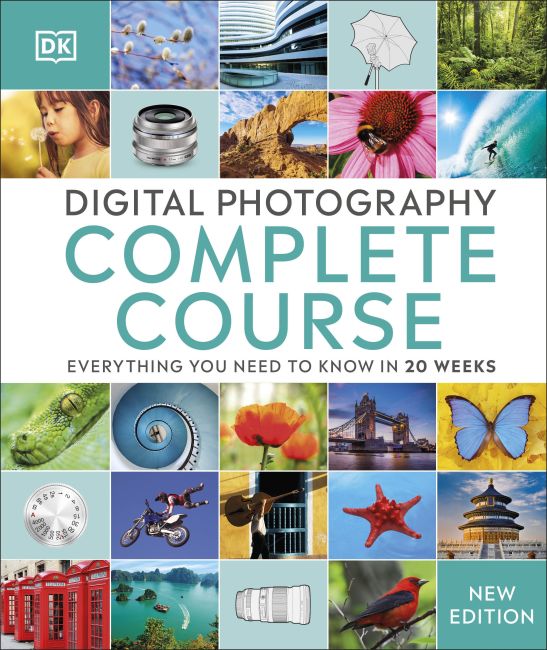 You can't go wrong with the content published by Dorling Kindersley Editorial, as they publish not only some of the best quality books in the market in terms of curated content, but also said content goes hand-in-hand with a gorgeous layout for better understanding of the subject being treated.
The Digital Photography Complete Course is a book worth to be acquired in physical format, as it will prove to be a handbook on the basics and advanced concepts of photography for a lifetime.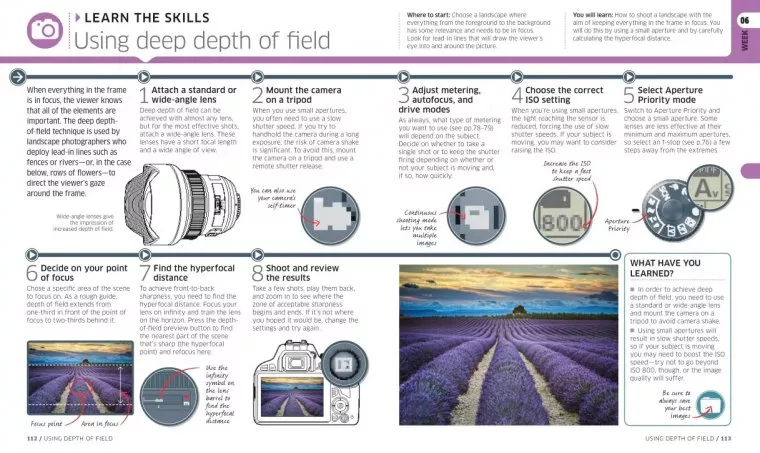 The book itself starts from the very basics of explaining the different elements that make a camera – taking as an example a DSLR camera, though the elements mostly apply to any kind of camera. The care procedures for your gear, how to pick between tripods, useful gear and more. Lessons will move towards manual mode, with absolutely detailed and graphic explanations of the camera modes, shutter speed, aperture, etc.
Besides the visual format, one good element is that at the end of each chapter you get a tiny quiz to put your knowledge to test. It's an all-in-one compendium of lessons that can be reviewed over and over for a convenient price.
#2 – Read this if You Want to Take Good Photographs by Henry Carroll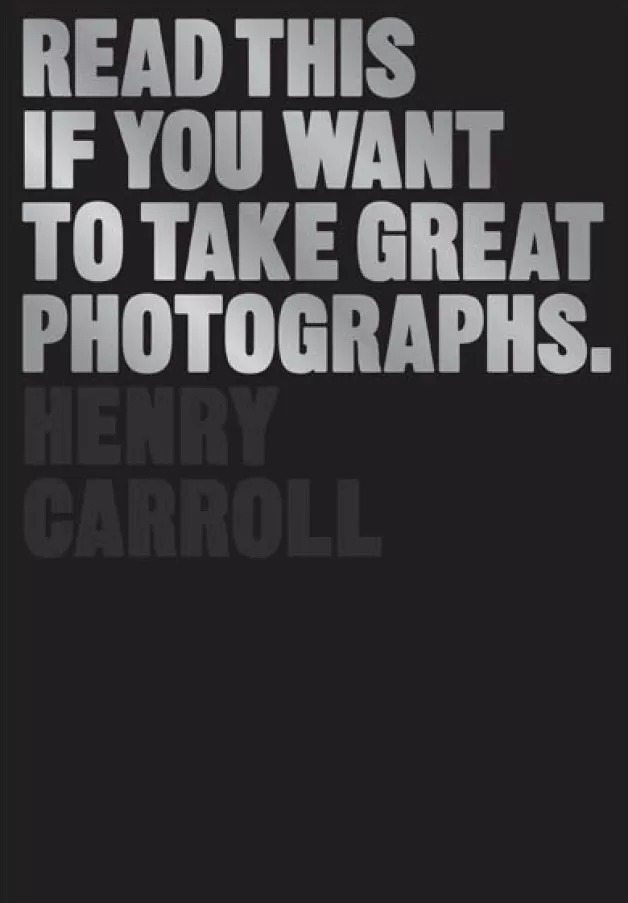 One of the first things that strike you out of the book is its cover – it resembles the manifestos from the early 1920s artistic movements, but rather than being an out of the hat solution for intrepid photographers, it's a must-read book that covers the A-Z of photography with lessons from photographs taken by legends like Ansel Adams, Henri Cartier-Bresson and Dorothea Lange.
The modules in this book are: composition, exposure, light, lenses, and the photographer's view. With a particular emphasis on the last one, the book not only appeals to beginners but also to seasoned photographers as you'll learn how to develop your own view – which elements set the difference between just point-and-shoot and seeing scenes as a professional photographer would do.
#3 – Understanding Exposure: How to Shoot Great Photographs with Any Camera by Bryan Peterson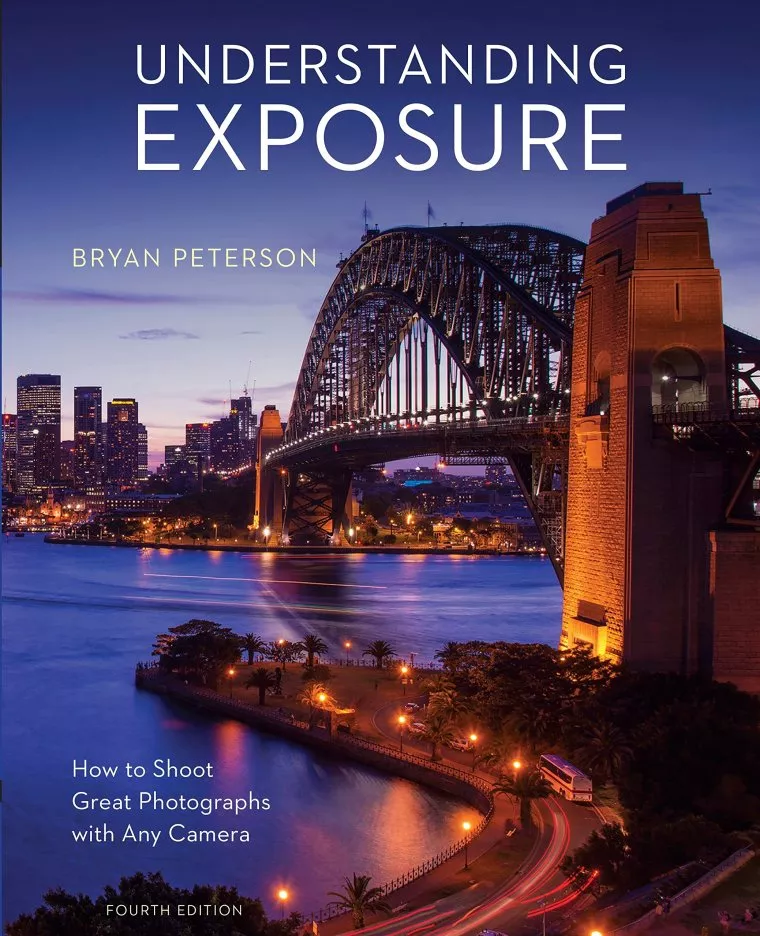 An often-misunderstood topic, the book won't just settle for a beginner's approach on how to move around parameters to get accurate exposure values – it's a book intended for users with a certain degree of knowledge on manual photography, meant to expose how different scenarios require different approaches.
The content is aimed as inspiration for artists, with detailed guidance on how Bryan Peterson crafted those scenes into photos, which shutter speed/aperture values were used on each scene, how to avoid common issues in blurred focus point, getting the intended depth of field feeling for the emotion you want to get out of the image, and more.
With more than 100 scenes analyzed, I wouldn't label this book as a compendium of magazine articles as we can check on monthly publications of Digital Photography World, but rather than a valuable resource for those who feel stuck and still struggle to interpret the way the exposure triangle works and how each part of it affects the overall system.
#4 – The Art of Photography: A Personal Approach to Artistic Expression by Bruce Barnbaum
Like any book published by Rocky Nook, expect high-quality images printed in acid-free paper, meaning a worthwhile investment as the photos won't lose quality over the years. In my case, I managed to get the 2010 revised edition (the original one dates from 1994), so the information here applies to both traditional film as well as digital cameras per the intention of the author.
Mostly, it's a book that explains, in-depth, composition. Not just from your average technique compendium but to really get you to understand how the different elements you can use to guide your creative eye to compose an image can completely shift the mood of the image. Another invaluable resource this book offers is its insights on lighting and color, to discover the foundations of those two crucial factors in photography as new allies.
Those sections mentioned above are just the introduction-phase of this book, as Barnbaum goes even further, explaining how filters work – mentioning Infrared Filters, CPL, ND, and the digital processes to apply filter effects to your images. For those that fancy to learn the old film days way, there are three full chapters with one of the most detailed guides to printing film and darkroom techniques that I've come across in recent days.
Finally, Barnbaum opted to give closure to this book with a myth-debunking session and his personal views on photography from self-critique, the limitations that photography has, and the importance of developing your personal style.
#5 – The Artist Way by Julia Cameron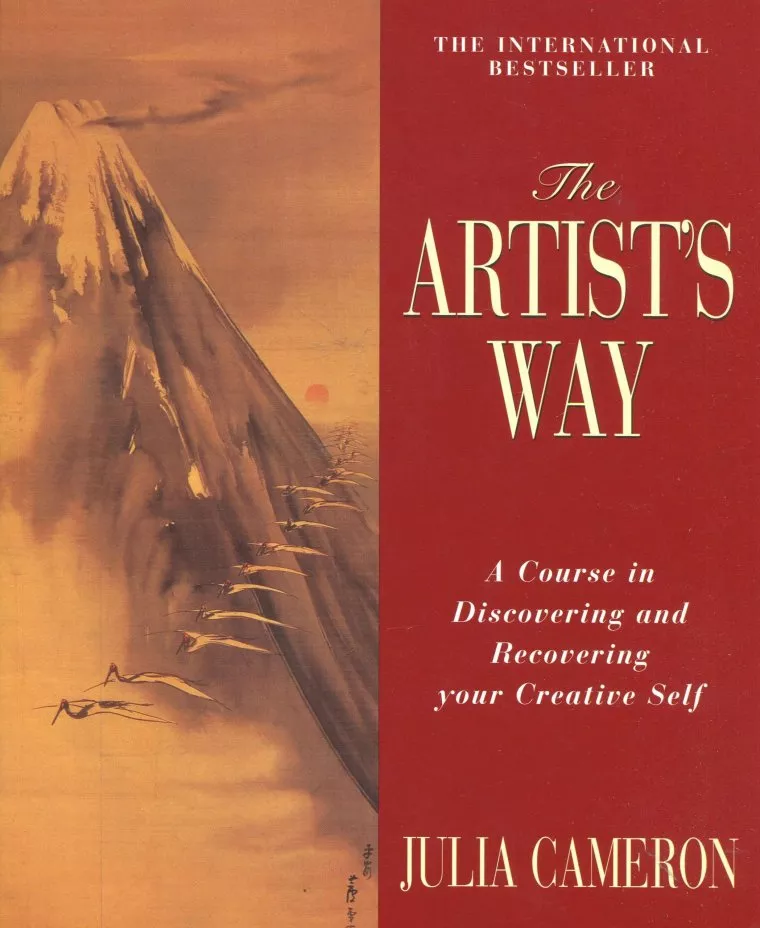 This is a book I recently finished. As a word of warning, please do yourself a favour and don't opt for the audiobook version – unless you don't mind weird singing moments out of the blue from the author (she has a lovely voice but still so awkward).
"The Artist Way" is the process in which Julia Cameron found her way back from artist block to successful content creation, and one by one she explains the common enemies we find along our path to success – those being impostor syndrome, lack of courage to take action, fear of failure – you know, all those things that paralyse and let your fears go full range instead of just doing your craft.
The concept of the Morning Pages – writing three pages on a notebook, by hand, first thing in the morning (yes, before you even consider opening your mailbox and stress about life) – is liberating. It allows you to place your fears in plain paper, silence them for a while, and then move on to the work that needs to be done asap.
A little tip here: if you find those Morning Pages sessions to be quite revealing about your stress-inducing factors, take a mental note to re-read the morning pages once every two weeks, as no one, not even you, should read them at all (that's the whole point of the exercise). Why do I say this? Well, life can feel overwhelming sometimes, especially if we are transitioning out of our comfort zone. By reading your notes from past days you can put yourself in perspective and be honest about how many things you actually accomplished, how you managed – after all that complaining – to achieve the goals or push past your inner struggles.
#6 – Steal Like an Artist: 10 Things Nobody Told You About Being Creative by Austin Kleon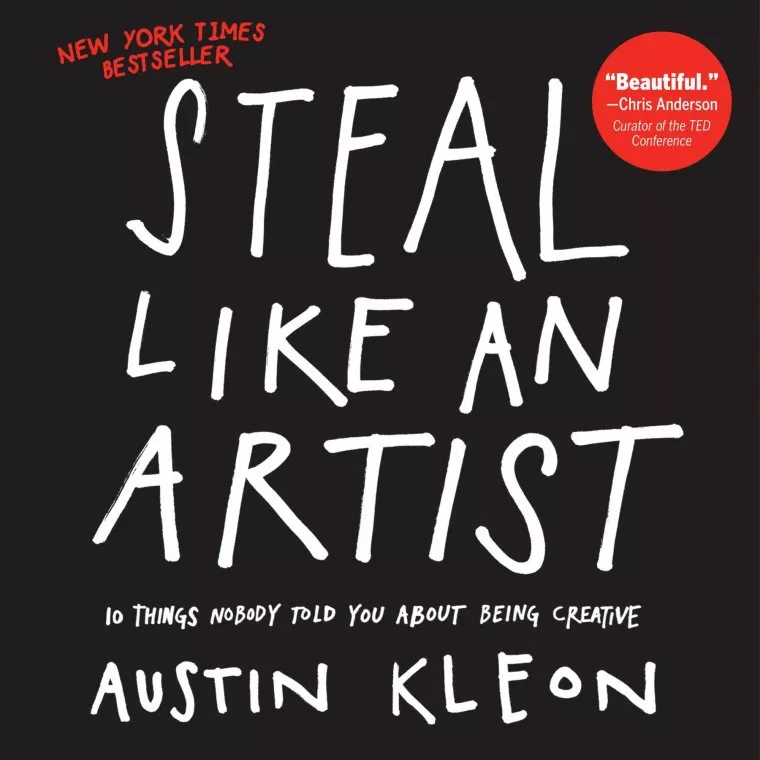 From the same author of "Show Your Work!: 10 Ways to Share Your Creativity and Get Discovered" this book is not only easy to be read but enlightening. Austin does it again by putting a controversial topic, such as the faux-plagiarism, through a magnifier lens and debunk each of those myths to develop your personal creative view.
What I loved about this book is that he clearly states that there are no "originals" and "copies". There's no such thing as blatantly copying something as you also add your experience, techniques and taste to the intended artwork, thus you are creating something brand new even when you "copy" an "original".
Everything matters in your daily creative process, and one common aspect we tend to ignore is that we usually opt to "create" when we feel ready for the moment, instead of creating the moment to create new things. As weird as this may sound, you'll find yourself reflecting on those missed chances of greatness when you let an opportunity slip away because you weren't trusting your skills to take action. The best moment to create is now, the best moment to take action isn't someday in the calendar but yesterday.
So, as a giveaway message that I've got from this book:
Don't ignore your hobbies – they often show more sides of your mind that you can even begin to consider.
It's okay to admire and even aim to imitate other people's work. That doesn't make you a faulty artist but someone who wants to learn from those who mastered the craft. Then you can take on and create your view.
Don't fall into Analysis Paralysis – meaning postponing the things you truly want to embark on as creative projects because you're constantly pursuing the best approach, the best technique, the latest trend, the perfect mentor (I can go on with this list, easily). Instead, put those worrisome things into paper and get ready to stand up once you fail. Mistakes are our best teachers, so open your eyes and find your courage.
#7 – Work for Money, Design for Love: Answers to the Most Frequently Asked Questions About Starting and Running a Successful Design Business by David Airey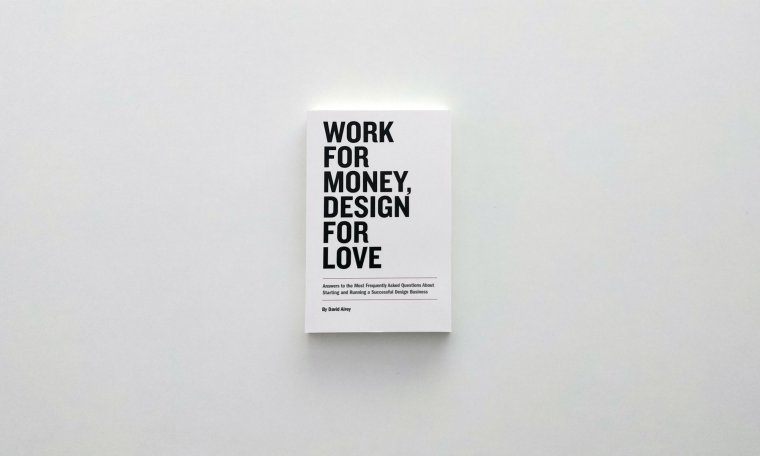 Image credit: David Airey
David Airey is a popular author among the graphic design industry for his books on branding and identity design. The reason why I put this book on this list, alongside with #8 is that we tend to treat photography businesses as some kind of weird, chimaera-like business when, in fact, many design business techniques truly apply for the photography industry.
Given Airey's experience in the graphic design industry, he manages to carefully deliver the message to those who seek to start their own creative agencies and deliver a service to customers in the market. Not just the usual "creative" advice, but how to overcome obstacles when things get real – name the client who asks for constant revisions on a project without paying any extra sum, the client that doesn't acknowledge the word "boundaries" and expects you to be there 24/7, how to assess what your client truly wants out of a project (perhaps the most difficult question creative people ought to sort out by the time a project is agreed on).
#8 – The Psychology of Graphic Design Pricing: Price creative work with confidence. Win more bids. Make more money. By Michael Janda
Image credit: Michael Janda
I came across this book after learning how to price creative photography, a topic that not just graphic designers struggle with but all of those who take part of the creative industry. This book goes hand-in-hand with his other book "Burn Your Portfolio: Stuff They Don't Teach You in Design School, But Should" however the take is aimed at the business side of things.
The core concept introduced in this book is how much should you charge for your services. And by this I'm not saying "how much do you want to make" but a careful study where you balance A) your production costs, B) the client's budget, and C) the market value for the service you want to offer. That way – seeing these three prices on a scale, you can determine if a project is worth your time or not. If your original bid goes above the client's budget for the project, you can opt to continue with the project for a lower price – after a negotiation – if the client referral potential is more valuable than the income you are making (but still you are not losing money as it's above your production cost), or you can opt your way out if you feel you're giving your skills away in a time-consuming project for an almost invisible revenue for the time it takes.
It's a savvy method to evaluate your business value, and throughout the book, Michael puts a great deal of emphasis on bidding for fixed-price projects rather than hourly rates, a mistake often made by beginners that want to land into customers without considering how much they are actually making out of the project itself.
Dense, clearly-written, it's the book that every photographer should read prior to even considering to start a photography business. And I'd say to also read Pat Flynn's "Will It Fly?" prior to getting this book, as that's certainly going to bring the potential ideas into reality land.
#9 – What They Didn't Teach You in Photo School: What You Actually Need to Know to Succeed in the Industry by Demetrius Fordham
One word of advice here, this book is mainly intended for those who are recently out of college and want to land into a quality internship. If your aim is to create your own business one day, seek other options.
For some, this book may seem somewhat outdated – especially on the advice on how to set a social media presence (my take on this is: go to the experts, browse social media specialists like Amy Landino or Gary Vaynerchuck) – but in general, it does give what the book cover mentions: it bridges the gap between the college reality, where you create content to please your professors, to the real-world reality, where you have to create quality content in zero time and compete with people that have been around for decades, or maybe the newbies that didn't even go to college.
It's a kind of reality-bath that demystifies that so 90s idea that college is your ticket to land into a secure job in your dream industry, and it gives you the knowledge on the business-to-consumer side that's often neglected in formal education.
#10 – The Essence of Photography: Seeing and Creativity by Bruce Barnbaum
Again, another book by Bruce Barnbaum, this one strictly on the sensibility side of photography. It's an eight-chapter book packed with knowledge on "how to see" as a photographer, how to deliver your message to the world by expressing your interests through the lenses, and a great length on the struggle any starting artist endures: who are you truly intending to please?
If you feel stuck in your current career path, if you want to take photography or any related industry as your new career, this is a book worth to be read as a question will raise. If instead, you feel your work is losing its lustre, then you can consider this as a reading-time to reclaim your style, to seek sources of inspiration that go beyond your usual patterns.
#11 – Studio Anywhere: A Photographer's Guide to Shooting in Unconventional Locations by Nick Fancher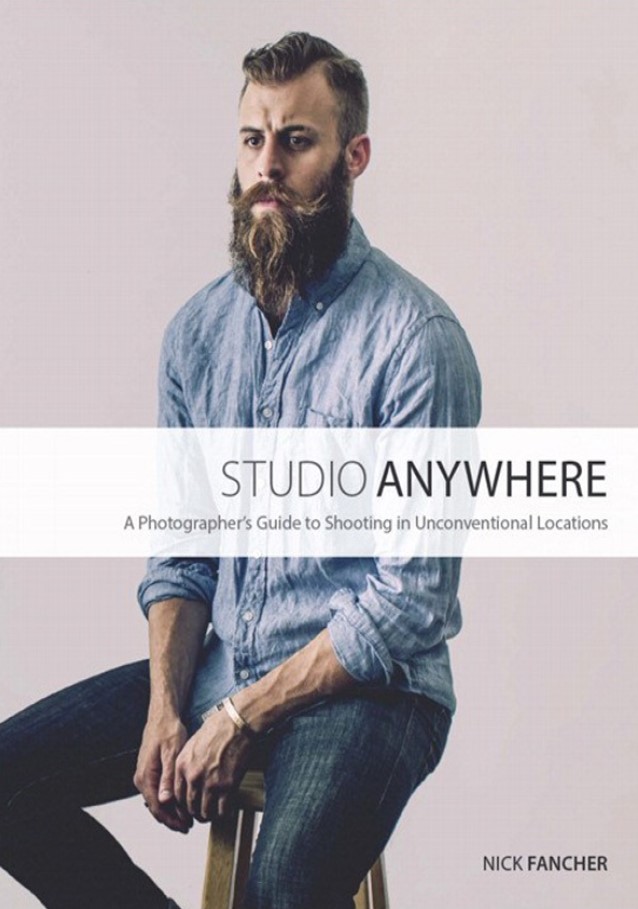 When talking about this book I'm referring to the first volume of this publication – as there's a 2017 book by the same author with an almost identical title except it's called "Studio Anywhere 2: Hard Light: A Photographer's Guide to Shaping Hard Light"
The layout wasn't visually appealing to me, but hey, you can't ask for much if you get the Kindle version of a book 🙂 In general terms, this book doesn't stick to just portrait photographer but rather how to create studio-like results for any kind of photo session you need to accomplish. From creating product tents to shoot perfumes outdoors to stunning portraits inside a garage, Nick covers the initial shooting conditions and the post-production settings used in Lightroom.
I truly loved the tiny schemes with the lighting direction, accessories and camera exif shown, as it's a way to teach beginners how to get quality results with the proper lighting techniques. Many results are just jaw-dropping if you consider that all he did was to adjust the cropping, enhance contrast/exposure, and do minor tone corrections.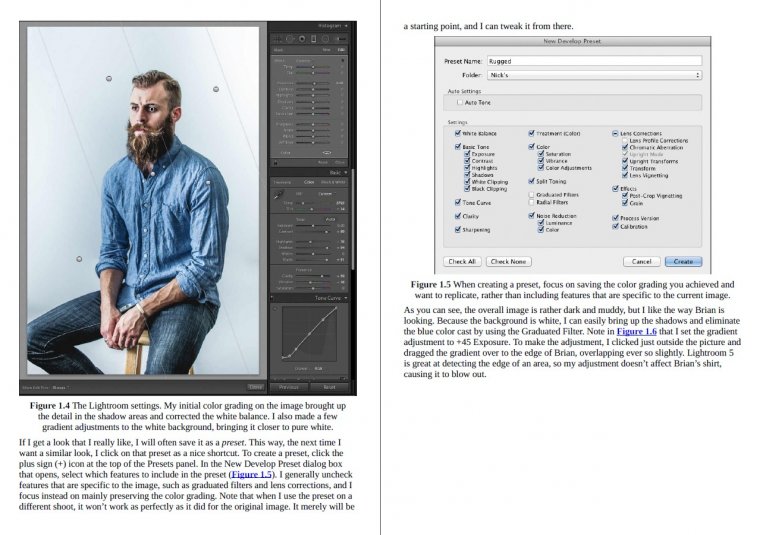 Bonus: Books worth to be checked
The Photographer's Eye Remastered
Mastering Portrait Photography by Paul Wilkinson and Sarah Plater
Food Photography: A Beginner's Guide to Creating Appetizing Images
Understanding Color in Photography: Using Color, Composition, and Exposure to Create Vivid Photos
The Art, Science, and Craft of Great Landscape Photography
Well, I hope this selection of best books for photographers in 2022 inspires you to find new challenges as a photographer. See you next time!
The following two tabs change content below.
Pia Lopez is a self-taught photographer, graphic designer and ArchViz artist. As Content Director of Sleeklens.com, her work is driven by her two biggest passions: technology and art.