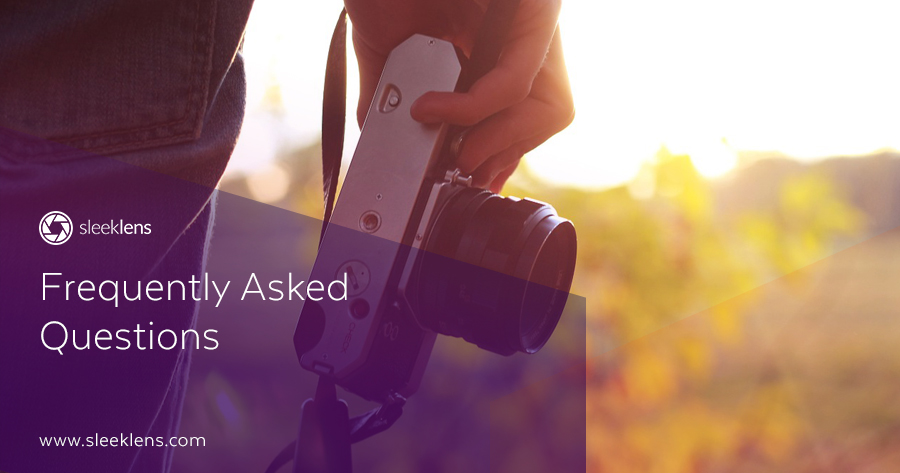 Q. I do not know how to install the Lightroom Presets I downloaded. Please help me install them.
A. We have created an awesome video that takes you step by step through the process of installing your Lightroom Presets. Please watch it here. Please note that the instructions apply to both Windows and Mac computers, so follow along and you will be using your presets in not time!
Q. I bought the Lightroom Presets but I have Adobe Lighroom as part of my creative cloud Platform (Lightroom CC). Will the presets work?
A. Absolutely yes. All our Presets work with Lightroom CC. Just follow the install instructions outlined above and you will be fine.
Q. I want to change computers and was wondering what the correct procedure of moving my presets to my new computer is.
A. The easiest way that we have found for moving your Presets is to first of all save them on an external storage drive, for example a pen drive, an external hard drive, a CD or even a cloud platform such as Google Drive. Then use your chosen medium to install your Presets on the new computer. It's that easy!
Q. Do you have separate presets for Lightroom 4, 5, 6 and CC? Do your presets work with all of these Lightroom Versions?
A. We do not have separate Lightroom presets for Lightroom 4, 5, 6 and CC. We have taken every effort to ensure that all of our presets work with all of these Lightroom versions. So regardless of whether you are using Lightroom 4, 5, 6 or CC, our presets will work for you.
Q. I do not know whether I am shooting in JPEG or RAW, please help!
A. If you have not made any changes to your camera settings, you are going to be shooting in JPEG. That said, if you want to be absolutely sure, you can check the file extension using your computer by right clicking on the images you have taken and selecting properties. Another option is to check the metadata information inside Lightroom as the Library Module will catalog your images first by format, then by name. Regardless of your image format, all of our presets work with JPEG and RAW images.
Q. After purchase, is there anything that I will receive in my inbox? Will my presets download instantly after purchase?
A. Yes, each and every one of our downloads is instant. After payment is processed, you will be able to download your presets instantly. We will also send a link to your email so you can download your presets later if you wish. If the email gets lost somehow, you will still be able to access your presets through your account if you created one here on Sleeeklens.
Q. I would like to create an account on your website. How do I go about it?
A. While making your first purchase, you will be asked to enter some personal information. After completing the payment, you will get the chance to confirm that all the information is correct and that you want to create an account on Sleeklens. After confirmation, an email will be sent to you. Simply click on the confirmation link inside the email, you account will be live. Please note that you do not have to create an account in order to make purchases. You can do so as a "Guest" too
Q. I have a Sleeklens discount card, promo card or discount coupon. How do I use it?
A. You will get a chance to enter your coupon code just before checking out. You will find the place to enter your code under your selected products in the cart. Please note that the coupon codes can only be used before checkout and not after.
Q. What happens in case I lose my presets?
A. If the presets are still available on our website, you will be able to download them again from your account page if you created one when making your purchase. We always encourage you to back up your presets on a reliable external storage device to protect yourself in case of any circumstances that may occur.
Q. Will your Lightroom Presets work with people who have a month to month subscription of Lightroom?
A. Absolutely yes. Just make sure that you backup your presets and any processed/created images and photographs before your subscription expires so that you do not lose them.
Q. I am new to Adobe Lightroom or I would like to improve my Lightroom Skills. Is there any sort of free training offered on Sleeklens?
A. We put out tutorials and blog posts on exciting Lightroom material from time to time. Join our mailing list to get these tutorials and blog posts in your inbox as soon as they are posted. Be sure to also keep your eye on our blog page, we continually add new training material, blog posts and tutorials all the time!
Q. I paid but my download failed, what could be the problem?
A. This is one of the most common issues faced by many people when purchasing one of our collections or even trying to download the starter kit for free. It is possible to be disappointed and even think that there is a problem with the product but this really isn't the case. Normally, when you have a problem with the download of any of the presets and the brushes, the first thing you should consider is the speed of your internet. When downloading either the Lightroom, Photoshop collections or any other product you should make sure that your internet is really fast. You can either contact your Internet Service Provider (ISP) or use other user end solutions to deal with the problem such as trying a different browser, or troubleshooting your connectivity especially if you are using a home network or self-managed network.
If you do all these and nothing is working, then it might be that you are dealing with software or configuration error. You could be dealing with quality-of-service issue related to the download of huge files. To resolve this, just try using an alternative internet connection. These options could help: –
• Instead of wireless connection, try using a wired connection
• Download your sleeklens package using a different ISP
• Change the Ethernet port and cable
Firewall configuration
In some cases, users experience download errors due to hardware/software firewall settings. Multiple error codes could be experience and knowing how to configure your firewall settings properly will go a long way in helping avoid this kind of a problem. Hardware/software firewall's configurations could also cause other errors.
How to resolve this
If you are using a managed network, contact your network admin on how to configure firewall to accommodate Photoshop and lightroom presets from Sleeklens.
Q. I'm unable to complete my payment
This is a common issue with many clients but shouldn't cause any alarm at all. Normally, when you get to the checkout, the next thing you will need to fill into the form will be your mode of payment. You can choose to pay using Paypal and checkout as "Guest." Credit cards, Visa, MasterCard, and Diners Club are accepted and you are free to choose whichever method works well for you. If you choose to pay using a credit card, it is always important to ensure that such a card is recognized internationally; otherwise the transaction won't be completed if you are using regional cards.
Another problem likely to arise when using credit cards is that you might be trying to make a payment but you do not have sufficient funds in your account. It is always good to ensure that you have enough cleared funds in your account and these should be more than the amount chargeable for the product you are trying to purchase.
It is also good to double-check your card details as you type them into the system. Enter your card details correctly since a single number entered incorrectly will invalidate the payment process. Always check whether your card has been charged before making a complaint. This will help prevent against unnecessary frustrations likely to occur especially if you have tried getting the presets repeatedly but without success. You should also consider calling your card issuer to establish whether the problem is coming from their end.
Finally on this matter, it is important to note that Sleeklens has strict security measures to ensure that your information isn't compromised. Sometimes, your order might take a few minutes to get through especially if you are behind a proxy or VPN. Additionally, trying to use 3 different credit/visa cards or more for the same transaction will lead to automatic blockage of your account.
This gives us time to verify your order and protect you from possible frauds. Always be patient and give the process a few minutes. This could save you time and money.
Q. When I try downloading, I receive a message telling I have reached my download limit. What is the problem?
A. This problem is closely related to our first issue above. Normally, many people buy the product and after receiving the link, they try to download and maybe they do not complete the process. This could be as a result of internet failure or interruption of downloading process before it is complete. When you do this for 2-3 times, the system will respond with "You have reached my download limit." This means that the system has detect the attempted downloads and cannot allow more that what you are entitled to. To resolve this, simply send an email to [email protected] or get in touch with one of our customer care representatives who are readily available 24/7.