10 Best DSLR Cameras of 2017 Reviewed and Tested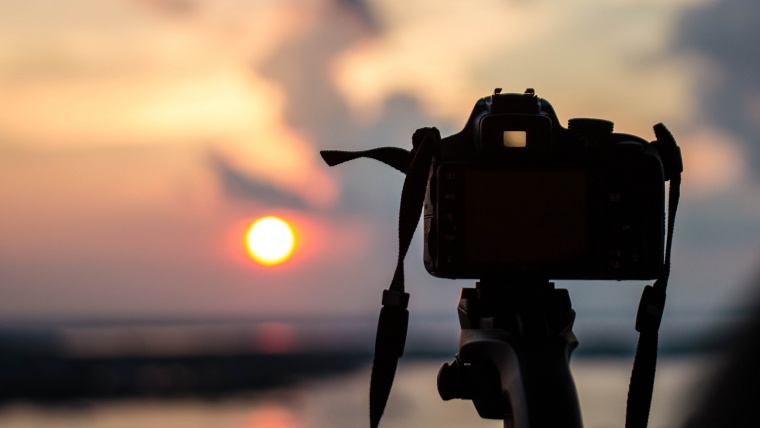 10 Best DSLR Cameras of 2017 Reviewed and Tested
www.sleeklens.com
In this day and age, with the rise of smartphones, smartphone cameras, and social networks, it's not at all surprising that more and more people are becoming interested in digital photography. With the arrival of DSLR Cameras (digital single-lens reflex camera) in the 2000s, this previously professional-only industry became much more accessible to the average consumer. Even though mirrorless system cameras are rapidly gaining popularity, the DSLR remains the most popular type of interchangeable lens camera. Today, companies such as Nikon and Canon are producing a whole range of these types of cameras, suitable for different users. Whether you are a complete beginner looking to move up to something more than a smartphone camera or a point-and-shoot, a photography enthusiast, or an experienced professional photographer, there is something for you in the 2017 market.
In this article, we will review the Top 10 DSLRs which are, in our opinion, the best available choices in 2017. Not all of these cameras are actually from this year, some of them were released a few years ago, but they are still available for purchase and represent a viable buying option. You can also find the top 10 Nikon Lenses reviewed on this page, and if you are into Canon, We have the 10 best Canon lenses here as well.
Canon EOS 1D-X Mark II

Our rating
Fastest DSLR camera
Weather Resistant
4K Video Quality
Price: See Here

Canon EOS 7D Mark II

Our rating
Fast and Accurate AF
Excelent Quality
Low-Cost Professional Camera
Price: See Here
For those of you who are new to the DSLR game, before we begin, we should probably introduce you to some basic technical terms which you will see a lot, not only in this article but whenever talking about DSLR in general. Understanding the basics will make it much easier when choosing the right system for you.
APS-C image sensors – Advanced Photo System type-C – These are usually referred to as "cropped frame" sensors because they are considerably smaller than 35mm standard film. In practice, this means the sensor will see a smaller portion of the image, while the lens captures the whole image. In effect, using any lens with this type of sensor will give you a smaller field of view and more "zoom," compared to using the same lens with a full-frame camera sensor. They are commonly used in entry-level, enthusiast and semi-pro classes of DSLRs.
Full-frame sensors  –  The term used to describe sensors which are a digital equivalent of the 35mm standard film. Commonly used in high-end, professional-grade DSLRs.
ISO  – This term describes the sensor's sensitivity. Lower sensitivity (ISO) settings mean the sensor will be less sensitive to light, producing images with less brightness and finer quality.
The Top 10 DSLR Cameras
The Nikon D750 is a 24 megapixel full-frame DSLR which sits somewhere between the mid-range Nikon D610 and the professional class Nikon D810. It is the perfect option for users who would like a high-quality DSLR but without some extra features offered by pro DSLRs.
Pros
Excellent image quality
Great performance
Good battery life
Wi-Fi
Click to read the full Review
That is, if you can live without the extra dynamic range and specialized manual controls found on the D810, this camera would be a good opportunity to save some money and still get many of the high-end specifications.

The body, even though much of it is plastic, feels solid and sturdy. Its size is 140.5 x 113 x 78mm, a bit thinner than D610, but still quite heavy, weighing 840g. The plastic parts are reinforced with carbon fiber, while magnesium alloy is used for the rear panel and the top plate.
D750 has a very useful tilting screen, which uses WRGB pixel structure enabling high levels of brightness while not draining too much battery. Unlike the more expensive D810, it also features an integrated Wi-Fi capability. It is actually the first full-frame Nikon to come with a Wi-Fi. This is a very nice addition indeed, as you can also use your phone to take pictures.
The controls and key placement resemble those of a typical mid-range Nikon, which means more accessibility for less experienced enthusiasts. Unfortunately this also means some shortcut buttons that are found on pro-level Nikons are not available.

Image quality and autofocus (AF) is where this Nikon D750 starts to measure with pro DSLRs. It has the same image processor as the one found on D810. Images from D750 look nothing short of phenomenal. Colors are accurately reproduced with some added vibrancy. Skin tones are natural and pleasing. At ISO 450 you will find no noise whatsoever. Image quality remains very high up to ISO 1600. Moving up to ISO 4000, you will find slight increase in noise and detail loss. With some post-processing, D750 still produces pretty good images at ISO 4000. You can go up ISO 25600 and still get acceptable images if you shoot RAW and apply some noise reduction and sharpening.

D750 actually has better AF than D810. It uses the same 51-point Multi-CAM 3500FX AF system found on D810 and D800, but with increased sensitivity. However, only the 15 central focus points are cross-type points.

Video recording is virtually identical to that of the D810. You can record 1080p video in 24, 25, 30, 50 and 60 frames per second. It also has a microphone and headphone port.

The Nikon D750 is basically a lower-end D810, but with the addition of a few key points which are better than those of D810. These include better AF system, faster continuous shooting mode and goodies such as WiFi and tilt-screen. The down side is a somewhat less durable body and smaller resolution. All things considered, this a very good value DSLR

The Canon EOS 80D is a prime example of how an enthusiast level DSLR can be an impressive tool for photography. It is a successor to the Canon EOS 70D. The 80D builds upon 70D with a new 24 megapixel APS-C CMOS sensor, which features an auto focus (AF) system with a Dual-Pixel on-sensor phase-detection.
Pros
Excellent image quality
Very good noise performance
Touch-screen
High-quality video
Cons
Mostly plastic body
No 4K video
Click to read the full Review
The AF system has a 45-points all of which are cross-type, which a big improvement from 70D's 19-point AF system. Among other improvements there is a better dynamic range, more detail at lower ISO, and better performance at higher ISO. Not everything is perfect though, despite offering capable video recording capabilities, it still lacks some of the modern features which are popular with newer DSLRs. There is considerable appeal with cameras in this range, because they offer semi-pro features at an affordable price.

The body is made mostly from plastic, with a magnesium alloy chassis. A nice addition is resistance to moisture and dust. A full weather-resistant body would be a bit too much to expect from this price range. You will be happy to know the screen is touch sensitive, making it useful for video because of touch focus capability.

Dual-Pixel AF system ensures continuous focus during both video and still shots, including live view mode. You can expect impressive focusing capability with moving subjects, thanks to the 45 cross-type focusing points. Burst mode gives you 7 frames per second, which is fast enough.
Noise handling with this camera is not fantastic, but still an improvement over its successor and a good performance for this price tag. As always, the higher the ISO settings get the more noise we see. With ISO 100 – 200, images are clear with virtually no noise. As we go higher, with ISO 3200, the results are still impressive, although we start to see noticeable amount of noise. At ISO 6400, images are quite noisy, but still usable if post-processing is applied. We would not recommend going beyond ISO 12800 unless you are aiming to get scaled-down, web-oriented photos. Generally speaking, you expect sharp, clear, high quality images from 80D.

DSLR's have come a long way, and with sensors like the Dual-Pixel CMOS you can record very high quality videos. The 80D fully takes advantage of this sensor and delivers impressive video performance. You can record 60 fps, 50 fps, 30 fps, 25 fps and 24 fps at 1080p or 720p. 4K video is unfortunately not available. Sound recording is done with two front microphones for stereo sound.
Quite simply put, if you feel like a photography enthusiast this could be just the right camera for you. This does not mean you can't do professional work with Canon EOS 80D, it is strong, feature-packed DSLR which would do fine for things like portrait and wedding photography.

Nikon D500, a 21MP DSLR is effectively able to shoot up to 10 frames per second and also features an exceptional auto-focusing system. This is the kind of a top quality DX format which appeared to be extinct with the D300S.
Pros
High quality APS-C sensor
Metal body
Whether-resistant
Fast 10 fps continuous shooting
Click to read the full Review
Just by exploring the general possibilities of this camera performance, it goes without saying that the D500 respectfully deserves its title as being one of the best APS-C cameras on the market today.
Even though this camera's capabilities have a wide reach, it is still challenged by situations such as high speed shots, sports scenarios and similar needs. The features which expand this niche however, are the upgrades to the video factors, the viewfinder and also its connectivity capabilities.

Let us take a look at some of this camera's key features. With a 180,000 pixel RGB sensor and the 153-point AF module combined, This model gives the user exceptional focusing speed as well as outstanding image quality.
Much like the D5, the AF system of the D500 offers two different parameters which provide much more precise auto-focus tracing, and fine tuning abilities. This is Nikon's worked out attempt to expand the AF system's shooting range to a wider variation of different situations.

Other key features of the Nikon D500 include the AF point joystick, up to 200 shots with 10 fps shooting - including a lossless compressed Raw to XQD card 14-bit, the improved viewfinder along with a 1.0x magnification and much more.

The connection is USB 3.0. Other expected but noteworthy features include microphone and headphone sockets, anti-flicker options, 4K UHD video and much more.

When taking a shot, we have 55 AF points which we can select from, which are accessible by a joystick and touchscreen, allowing the user to select a certain point much faster. Assuming you've got an XQD card, You will be able to take up to 200 raw frames before needing to slow down.
When it comes to shooting in-sync with brightest shot points, or in the situation of flickering artificial lights, the D500 comes forth with an excellent anti-flicker option. Again, this comes most in handy when shooting indoor sports at close range.

Additionally, the upgraded viewfinder really tells us that this is a top quality camera. Also, in the 4K department, the video capabilities of the D500 include an optional external microphone usage, as well as headphone sockets. This is neat when it comes to monitoring the audio.

Post-processing flexibility is taken care of with the offering of a flat picture profile. The screen will show off warnings which both remind and allow you to change the movie-mode aperture.
One thing that's not so great, however, is the fact that there are no peaking focus options, and the inability to zoom-in when recording.

To conclude and summarize, the D500 really bring a lot of new and improved features as opposed to its predecessor. It is showing exceptional capabilities with high-end quality when shooting fast-paced action, especially indoors.

For professionals who need high megapixel count DSLR for printing and cropping, Canon has introduced two new 50 megapixel cameras, the Canon 5DS and 5DS R. We're talking about full-frame camers with ultra-high resolution.
Pros
Huge 50 MP sensor
Excellent build quality
Unparalleled level of detail
Cons
Slow performance at 5fps
Huge file size
Click to read the full Review
These cameras are not intended for high-speed shooting in challenging lighting. They are primarily aimed at still photographers, for studio, landscape and wedding photography. The two models don't have many differences, with the main difference being an optical low-pass filter which comes with 'S' model, while the 'S R' uses a self-canceling filter. In this review, we will focus on Canon 5DS.

The body is sturdy, but also quite bulky, weighing at 930g. Build quality is fantastic, and you can tell this camera can take a beating and than some more.

As you might expect, 50 megapixels might be a bit over-the-top for many users. For others, like landscape photographers, this will be a welcoming resolution. 50 MPx files are quite large; going up to 70 MB per file. That is why you will be glad to hear 5DS also features a USB 3.0 port for faster file transfer. To be honest, this is a common feature in most modern high-end DSLR's. On the other hand, it disappointing Canon did not also integrate Wi-Fi and NFC, especially considering the price tag of this camera.

If you are wondering about speed, let me tell you right now, it doesn't shine. You can get up to 5 frames per second and no more. But given the resolution and file size, this is understandable, even impressive. Than again you are not buying this camera for speed.

Autofocus (AF) system is quite good. Canon claims it is the best on the market, and they're not off by much. The 5DS has 61-point AF with 41 cross-type points. We have tested 5DS with a variety of lenses and it has proven super fast with all of them.

When it comes to image quality, more precisely when it come to detail, you won't find anything better than Canon 5DS. The pure detail this camera can get is nothing less than staggering. But, details are not everything. Those who are willing to sacrifice some of these pixels for a better dynamic range, might opt-out for Nikon D810, which has a resolution of 38 MPx, best-in-class dynamic range and better noise handling than Canon 5DS.

While 5DS is capable of video recording at 1080p in 30fps, it's not really meant for videographers. That becomes obvious when you consider the model lacks both an uncompressed HDMI output as well as a headphone socket.
Bottom line, if you're a studio photographer who could really make use of the massive megapixel count, than there is nothing better out there for you.. But if you're looking to get an all-around camera with versatility to adapt to different situations, this is not the one. Canon 5DS crushes competition in a few distinct areas, like the resolution and AF, but heavily lags behind in many other areas.

Nikon D5 is Nikon's full-frame superstar when it comes to high-speed DSLRs. We are of course talking about the impressive continuous shooting mode of up to 14 frames per second. Other key features include 4K video recording, a 20Mpx sensor and extended ISO settings which go up to ISO 3,200,000!
Pros
Exceptional noise handling
Very fast performance at 14fps
Durable, water-resistant body
Excellent image quality
4K video
Good battery life
Cons
4K video limited to 3 minutes before firmware update
4K video divided into several files
Click to read the full Review
Not surprisingly, whenever new models in existing high-end series come out, as far as the body goes, they turn out to be very similar to previous model. Nikon D5 is no exception; an inexperienced eye would have a hard time distinguishing it from Nikon D4 or F5. Experienced professional would of course notice some differences in layout and subtle changes in design. This is not a bad thing, as higher-tier Nikons are known for a comfortable and intuitive design.

Next to my D5, I have several older Nikon DSLR's, including D3 and an older D2Xs from 2006. They've both suffered a considerable amount of beating over the years, yet they remain fully functional and without serious physical damage. These bodies are built to last.

Images taken with Nikon D5 generally look very good, with accurate white balance and sharp details. We have been testing how the sensor handles different ISO settings. As far as low ISO levels go, D800 remains unbeaten. It is in higher ISO that D5 really shines, we would even say the results are unmatched by any other DSLR out there. Everything up to ISO 409600 is quite usable if some post-processing is applied. You can go even higher if the intended purpose of the images is in smaller outposts for the web. The dynamic range is good, as always with top-quality Nikon DSLR's. Autofocus (AF) is very fast and accurate.

As far as in-camera picture-taking settings go, you have control over clarity, contrast, brightness, hue and saturation, as well as sharpness.

As already mentioned, D5 offers 4K video recording. This feature will surely attract at least intermediate videographers. Video quality is fine and generally looks quite pleasing. You will be satisfied with sharpness and color reproduction. When D5 came out, there was a serious limitation with 4K video recording; it was limited to 3 minutes. Luckily for you, Nikon recently released a firmware update which increased the maximum recording time in 4K up to 30 minutes. Keep in mind these 30 minutes are divided in eight separate files. For comparison, Canon's 1D-X Mark II is limited in 4K video recording to 10 minutes.

Nikon D5 comes as a nice upgrade to existing Nikon D3, D4 or D4s users. Battery life is excellent with up to 4000 shots per charge. If you're a long-time Nikon follower with Nikon lens collection, and in need of a high-speed camera with excellent noise handling, than this DSLR is right for you.

Nikon D3300 is an entry-level DSLR of solid quality, considering its price tag. It is generally considered to be a fairly high value camera for those on a limited budget. Its predecessor, the Nikon D3200 was a big hit among the first-timers of digital photography.
Pros
High image quality
Good AF
1080p video at 60fps
Low price for good value
Cons
A lot of noise at higher ISO
Click to read the full Review
Nikon continues this trend with the D3300, an upgrade that offers a range of updated improvements over the D3200.

Looking at these upgrades, most notably the image quality is significantly improved and the performance is somewhat better as well. Some of the other upgrades worth mentioning include 1080p video recording at 60 fps, a new and improved beginners guide mode and a slightly more compact body design. Other than that, not much has changed as some key features found in more expensive models are still missing. This is why it is safe to say that Nikon is primarily looking to sell this particular model to users who are new to the DSLR market and just starting out with their very first camera, rather than making D3200 users switch over and upgrade.

The sensor is a 24.2 megapixel (MP) CMOS APS-C. This offers an impressive resolution, especially for an entry-level camera. Not only will you get a large image, which is always good for print, but you will also have an option of down-sampling your photos to achieve better results for web use.

Images from the D3300 have outstanding overall quality. Generally, it produces sharp images with accurate color reproduction and white balance. This is largely due to a great metering system which does a good job at evaluating scenes automatically.

The only real downside, and it is a serious one, is noise handling. We were disappointed to see considerable noise levels at ISO 400. This just shouldn't be acceptable for any DSLR price range. The D3300 does come with a built-in noise reduction system, but using it will obviously cost you some of the fine details. adjusting up to ISO 800 the noise gets worse, with visible noise being present not only in shadows but also in the midtones. Results from choosing ISO 800 are not impressive, but they are still more than usable. Going further up with ISO consistently reduces image quality, as you would expect. The maximum native ISO setting is at ISO 12800, and this is where you lose way too much detail and the resulting image is just barely usable if downscaled for the web, even with post-process noise reduction applied. In any case, if you are forced to use higher ISO, make sure you shoot in raw. This will give you the opportunity to somewhat remedy the whole noise situation afterwards, while not giving up too much detail.

Nikon D3300 uses an 11-point autofocus (AF) system. This is far from impressive performance by today's standards, but as with other Nikons from the 3000 series, it performs surprisingly well. You will get fairly fast autofocus ability, even though it does struggle a bit in darker conditions.

Overall, the Nikon D3300 is a strong and powerful camera for its price range and we would absolutely recommend it for beginners in digital photography.

A worthy successor to 7D, the Canon EOS 7D Mark II is here and it's bound on turning quite a few heads. 7D Mark II is big upgrade from its predecessor. It boasts a 20.2 megapixel (MP) APS-C CMOS sensor with next-gen Dual-Pixel sensor based auto focus (AF).
Pros
Very good image quality
Excellent video quality
USB 3.0
Fast and accurate AF
Good value for price
Click to read the full Review
It is hard to believe it's been almost 9 years since Canon EOS 7D was announced. At the time, it featured cutting-edge technology and specifications. Years later, Canon remains persistent in producing semi-pro grade cropped-sensor DSLRs.

Under the hull, we have dual DIGIC 6 processors, which combined with a fantastic CMOS sensor provides improved high ISO handling in low light. Native ISO ranges from 100 – 16000, and extends to 51200. We have made direct noise performance comparison between 7D Mark II and its predecessor, 7D, with different ISO settings. As expected, 7D Mark II shows consistently better results across all ISO levels. It is not a huge difference, but it is a significant one. The images are generally cleaner and sharper.

The AF system is perhaps the most impressive part of this camera. It is based on the professional grade Canon EOS 1D-X's AF system. It offers 65-point AF widely dispersed across the frame, all of which are cross-type. If you enable face detection and tracking, the intelligent system is able to recognize and track a face (or faces) if it is present in the view. On the screen, you will see a small square identifying each face. We were especially impressed with AF low-light performance, as the AF system managed to detect and track subjects even in the most challenging light conditions.

The 7D Mark II gives you an option between slow and fast shooting modes. We are, of course, more interested to see how it performs in high speed shooting. You will be able to shoot at 10 frames per second, which does not make it the fastest camera out there, but is still super-fast. Even in AI servo mode, with fast moving subjects while continuously shooting at 10 fps, the AF manages to quickly and accurately track and focus on the subject.

Unlike the original 7D which was only able to record HD video , the Canon EOS 7D Mark II is able to shoot high quality video in 1080p at 60, 50, 30, 25 and 24 frames per second (fps). Video performance is additionally improved thanks to the Dual-Pixel AF system, eliminating focus hunting and enabling fast but smooth focus tracking. The only real downside to 7D Mark II's video department is the lack of 4K video recording.

Wi-Fi and USB 3.0 is now a standard for modern DSLRs in this range and the 7D Mark II does not disappoint. You can use Wi-Fi to connect the camera to your smartphone and make use of remote shooting. At this resolution, raw files tend to be rather large, ranging from 25 to 41 MB depending on the photo. This is where USB 3.0 will come in very handy.

Even though Canon EOS 7D Mark II is considered a semi-pro DSLR, this is mostly due to the fact the sensor is not full-frame. Apart from that, we are not afraid to recommend this camera to professionals who are happy with a cropped sensor (1.6x crop factor). It is a very capable, fast DSLR primarily intended for wildlife and sports photography.

With the release of the D7200, Nikon has introduced its newest entry for their best DX camera, effectively replacing the D7100. Nikon D7200 features a 24.2 megapixel (MP) CMOS sensor.
Pros
24 MP sensor
Built-in Wi-Fi
Good low-light AF performance
Cons
Fixed screen
Lack of touch-screen
Click to read the full Review
Many have stated that they're not ready to give up their D7100, since the newest edition of the camera doesn't seem to have much in the way of upgrades and new features. But we disagree, there are still some key features as well as some interesting new ones that deserve to be mentioned, which are a part of the D7200. Let's take a look at some of those new features.
Most notably, the D7200 will be mentioned for its improved auto-focus capabilities in low light situations, NFC with the addition of Wi-Fi, 60p video capability, and a somewhat surprising 15% increase in battery life.

The ISO is expanded with new options including ISO 51200 and 102400 black and white modes.
The Nikon D7200 is matched up closely with the competitors' series of: Canon EOS 7D Mark II, Sony SLT-A77 II, Sony Alpha 7 II, Fujifilm X-T1 and a few more. Needless to say – there's a lot of options in the field of these cameras.

Moving forward with its key features, possibly one of the most noteworthy upgrades is the AF system. If you've experienced the D7100, then you know, for example, that the AF points were limited to -2EV. Well now, you can go one step further into -3EV, with the D7200.

In general, the AF system has been upgraded altogether to the Nikon's Multi-CAM 3500DX II system – a system which still offers no more than 51 AF points.

Users who enjoy continuous shooting will especially appreciate the new AF system. The buffer size has been increased which now allows for effective bursts along with a 18 14-bit lossless compressed Raws or over 100 JPEGs.

We should also note that the 60p video is only useable in 1.3x crop mode. On a brighter side, the 'SnapBridge' (Wi-Fi+NFC) allows you control your camera remotely as well as image transfer. It also comes with dual SD card slots, a magnesium alloy weather-sealed casing, a 2,016 pixel metering sensor (RGB) –used for 3D tracking.

To summarize and compare with its predecessor – the D7200 comes with the all new AF system, expanded ISO range, faster processor, a 0.1MP pixel count increase, Wi-Fi with NFC, longer battery life, improved AF sensitivity (up to -3EV), better video, the addition of flat picture control and other features.

FAQ – Frequently Asked Questions
I'm a photography enthusiast and an experienced photographer. I am looking to upgrade from an entry-level Mirrorless or DSLR. Which DSLR is my best option?
If you are looking for a general purpose, semi-professional or enthusiast-level DSLR, the Canon 80D is most likely your best option. It has an advanced Hybrid AF system, a very capable APS-C sensor and shares many of the design and control features found in professional DSLRs.
In case you are an established Nikon user, you should check out the Nikon D7500 or Nikon D7200, which are similarly positioned regarding camera class and purpose.
I need a weather-resistant DSLR, I am interested in seeing the options across different price points.
Weather-resistance is usually reserved for high-end DSLRs, but weather-sealing is also present in some mid-end cameras to a certain degree. If you are looking for weather-sealed DSLRs with APS-C sensor, take a look at the Canon 80D, Nikon D7200 and Canon 7D Mark II. If you want a full-frame DSLR that will resist rain and splashes, as well as other conditions, take a look at the Canon 5Ds, Canon 1D-X Mark II, Nikon D750 and Nikon D810.
What is the difference between a full-frame and APS-C DSLR?
Full-frame and APS-C are terms which determine the type of sensor used in a DSLR. Full-frame sensors are the digital sensor equivalents of a 35mm film and are larger than ASP-C sensors. Full-frame sensors are usually reserved for professional DSLR cameras while ASP-C sensors are used in entry-level, enthusiast and semi-professional cameras.
An important practical difference is the sensor crop factor which in turn affects lens focal length. For example, Canon APS-C sensors all have 1.6x crop factor which translates into longer focal length compared to the same lens used on a full-frame sensor.
Program modes – Manual, Auto, P, Av, Tv. What do they mean?
DSLR come with different program or shooting modes which are usually located on the main dial.
Tv  –  Shutter priority. You can choose the shutter speed, the camera takes care of the rest.
Av – Aperture priority. Same as with Tv, only this time you choose the aperture.
P – Program mode allows you to select parameters such as ISO, metering, exposure and white balance while the camera takes care of more advance settings such as shutter speed and aperture.
M – Manual mode allows you to manually set each setting.
Auto – Fully automatic mode where you only point and shoot.
What is a good entry-level DSLR for general purpose photography?
The Nikon D3300 is an excellent starting camera for an amateur photographer. Combined with a good lens it will even do justice for rising enthusiasts on a budget. Featuring a 24-megapixel CMOS APS-C sensor, it produces photos with excellent image quality.
Do I get a lens when I buy my first DSLR?
It depends. Most retail DSLRs, especially entry-level DSLRs, come with one or two kit lens. More often than not, you have the option to either buy the body only or buy body + lens.
What is focal length?
Focal length in photography is a lens-specific term that describes the level of magnification of the lens. Higher focal length means more optical zoom. At the same time, the higher the focal length the narrower will the field of view be.
For example, a lens with focal length of 10mm will capture an extremely wide field of view and is often used in landscape photography. On the other hand, if one would want to capture a very distant subject, a lens with a large focal length would be required, typically 200mm or more.
I need a fast DSLR for professional action and sports photography. What is the best choice?
That would be the Canon 1-DX Mark II. Released in 2016. It comes with all the latest features, but it really shines with raw performance. It can shoot at whopping 16 FPS and has excellent ISO performance and is able to produce usable images up to ISO51200. This means you will have no trouble taking sharp fast action photos even in poor lighting. The 1D-X also features 4K video recording.
I need a high-megapixel count camera for large print photography. What is the best option?
The Canon 5Ds is designed to satisfy even the largest prints. It features a 50MP sensor with excellent performance. A number of details in the images is staggering. It's a perfect choice for landscape photographers who wish to print their photos. This means it's a great tool for commercial billboard photos but it will also do an awesome job in any situation, short of action photography.
What is camera remote control?
You can remotely control your camera's shutter, as well as other settings by connecting it to an appropriate device via Wi-Fi, Bluetooth or cable. Modern cameras come with Wi-Fi and Bluetooth for easier photo sharing as well.
Prime vs. Zoom lenses
This is not strictly a DSLR question but it is related to DSLR lenses. It is a question we get asked a lot and this might be a good place to give an answer. In case you are wondering, the difference between prime and zoom lenses is in focal length extendability. Zoom lens offers a certain range of focal length, say 18-55mm, while prime lenses offer a single fixed focal length, such as 35mm.
What are the most important parameters for handling low light photography?
For taking quality photos during low light, a camera should have a wide ISO range, but also a large sensor and good noise-reduction algorithms to cope with high ISO noise. Another equally important parameter is the aperture size in the lens (described by the F number). Larger aperture allows more light to come into the sensor. Shutter speed can be lowered to allow the sensor more time to collect more light. Note that using slower shutter speeds can introduce motion blur if the camera is not firmly fixed or if moving subjects are present.
Image stabilization – IS, OIS, DIS, IBIS, ILIS. What do they all mean?
Image stabilization, either optical (OIS) or digital (DIS) is used to combat camera shake and blur in photos. Optical image stabilization is far more effective than digital IS. OIS can be implemented either in the lens (ILIS) or in the camera body (IBIS). Image stabilization is extremely useful during low light photography when slower shutter speeds are necessary.
Selection Criteria
These are the criteria we take into review when recommending a camera.
Most important things we consider before recommending a camera
Design – Even the most basic DSLR can look intimidating compared to regular point-and-shoot cameras. There are usually a lot of controls, dials, and buttons to choose from. More advanced DSLRs have even more manual controls. A DSLR camera needs to be designed intuitively so it is relatively easy to operate and hold.
Price/Product rate – There is the best camera, and then there is best value camera. Our selection of recommendations is focused on the best quality for the price. Some cameras are unreasonably expensive while offering only slight improvement compared to rivals.  We chose cameras with best product/price rate for you to choose from. There are no bad buys here.
Weight – Weight is something to pay attention to when choosing a DSLR camera. DSLRs are generally chunky and weighty compared to other cameras and it can prove a challenge in prolonged operation. Our list of options offers lightweight DSLRs for travel and casual photographers as well as heavier counterparts for professional work. Do note that weight will and can drastically increase once you add things such as lens and battery grip, among other accessories.
Waterproof capabilities – Having a waterproof camera can be a crucial factor or it can be an irrelevant factor. Depending on the type of photography you are doing, you might want to consider a fully waterproof camera. Some DSLR cameras are only partially waterproof while others are not at all.
Grip – Most DSLRs nowadays have good, deep grip, especially when compared to other types of camera. The grip is part of camera's design and can be a deciding factor on whether you accidentally drop your camera or you start feeling pain in your hands after prolonged use.
Image Quality – Image quality sits right next to flexibility and performance among top reason people choose a DSLR camera. In our recommended list of Best DSLRs for 2017, there are no cameras with bad image quality. However, more expensive, higher class cameras cope better with the demanding condition, such as in low light photography.
Adaptability – DSLR cameras are highly adaptable to a wide variety of needs and circumstances. Some cameras have special features designed to increase adaptability in special circumstances.
Ease of Use – Any DSLR comes with a learning curve unless you're going to exclusively shoot in Automatic mode. However, entry-level, amateur-oriented DSLRs are easier to use and have more user-friendly features. Advanced DSLRs designed for professionals do have a lot of manual controls, but the cameras we recommend are all intuitively designed to ensure appropriate ease of use.
Availability – All DSLR cameras listed in this buying guide are available for purchase online (through one of our Amazon) links, and locally from your closest reseller.
The following two tabs change content below.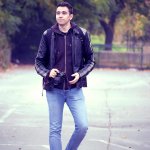 I'm a copywriter, web designer and a passionate photographer. I can write research papers, blog articles, product reviews, buying guides and tutorials. I make them SEO-friendly, but also engaging and interesting.

I try to make the best of both worlds; I enjoy urban lifestyle, always meeting new people and networking, pursuing new knowledge and developing skills with ambition and dedication to building a successful, long-lasting freelancing career. At the same time I travel a lot, enjoying nature and practicing meditation.