Best Camera Backpacks for Photographers in 2017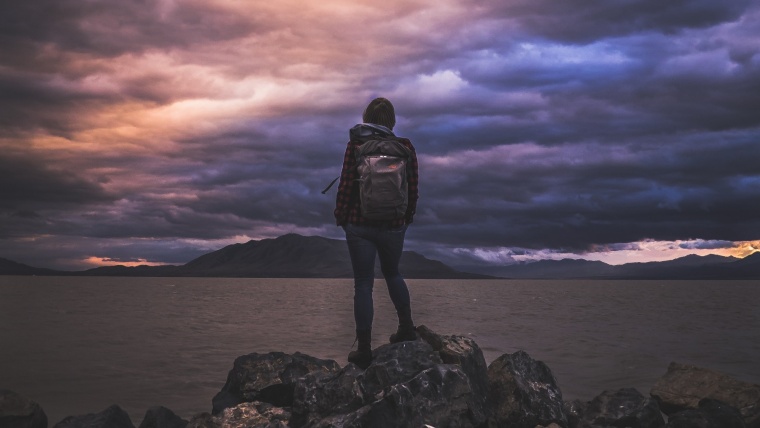 Best Camera Backpacks for Photographers in 2017
www.sleeklens.com
Something that may seem basic and we tend to ignore is the fact of where do we carry our photographic kit; and I do not mean just a camera and some lenses, but to picture us in the situation in which we must undertake a long journey, and thus we need to carry multiple lenses, memory cards, laptop and even a secondary camera.
Is there any quick way to reconcile this problem? Don't miss this guide!
Key factors for choosing a backpack for photographers
We can say that aesthetic is perhaps the factor that first going to decant our choices between a backpack or another; however, when it comes to backpacks for photographers, you will not find a so pronounced variety of styles as it can be in other types of backpacks.
In my opinion, and listing them in order of importance, the factors that should be considered are as follows
1.- Ergonomics
Let's be honest: nobody is going to use a bag or a backpack that you find it uncomfortable. I have a beautiful Samsonite portfolio that I bought less than a year ago – My idea?: have something fancy looking to attend college with my laptop. Unfortunately did not take into account the weight of the laptop + charger combo (even though I talk about a 15.6-inch model), so the "fancy" portfolio is kept in a corner of my closet, waiting for me to decide to get a lighter laptop.
This small "anecdote" automatically applies to us as photographers, since it must not exist anything more annoying than to know that you have to walk a considerable distance, probably in ups and downs, loading a lot of equipment for the photo shoot (landscape photographers can get a clear idea of what I speak…).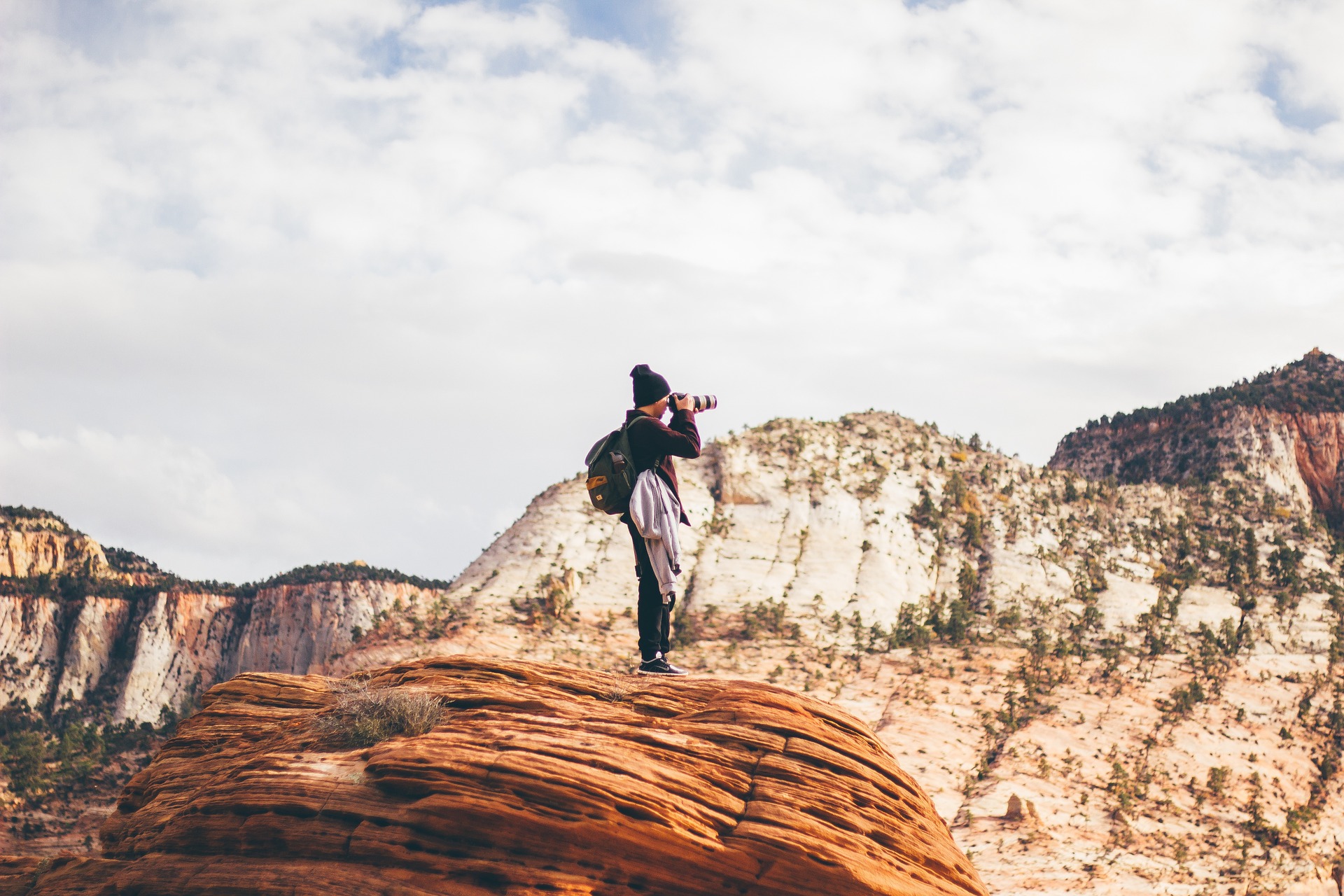 Consider getting a backpack that is easy to load; If the mountaineer style backpacks don't appeal to you, then don't get one. You're thinking about buying a bag that, without a doubt, will be expensive, so the "wearability" factor is going to be key to the time to invest money in it.
2.- Waterproof
Perhaps today there are almost no backpacks for photographers that are not waterproof, however, some beautiful vintage style backpacks surely does not comply with this premise.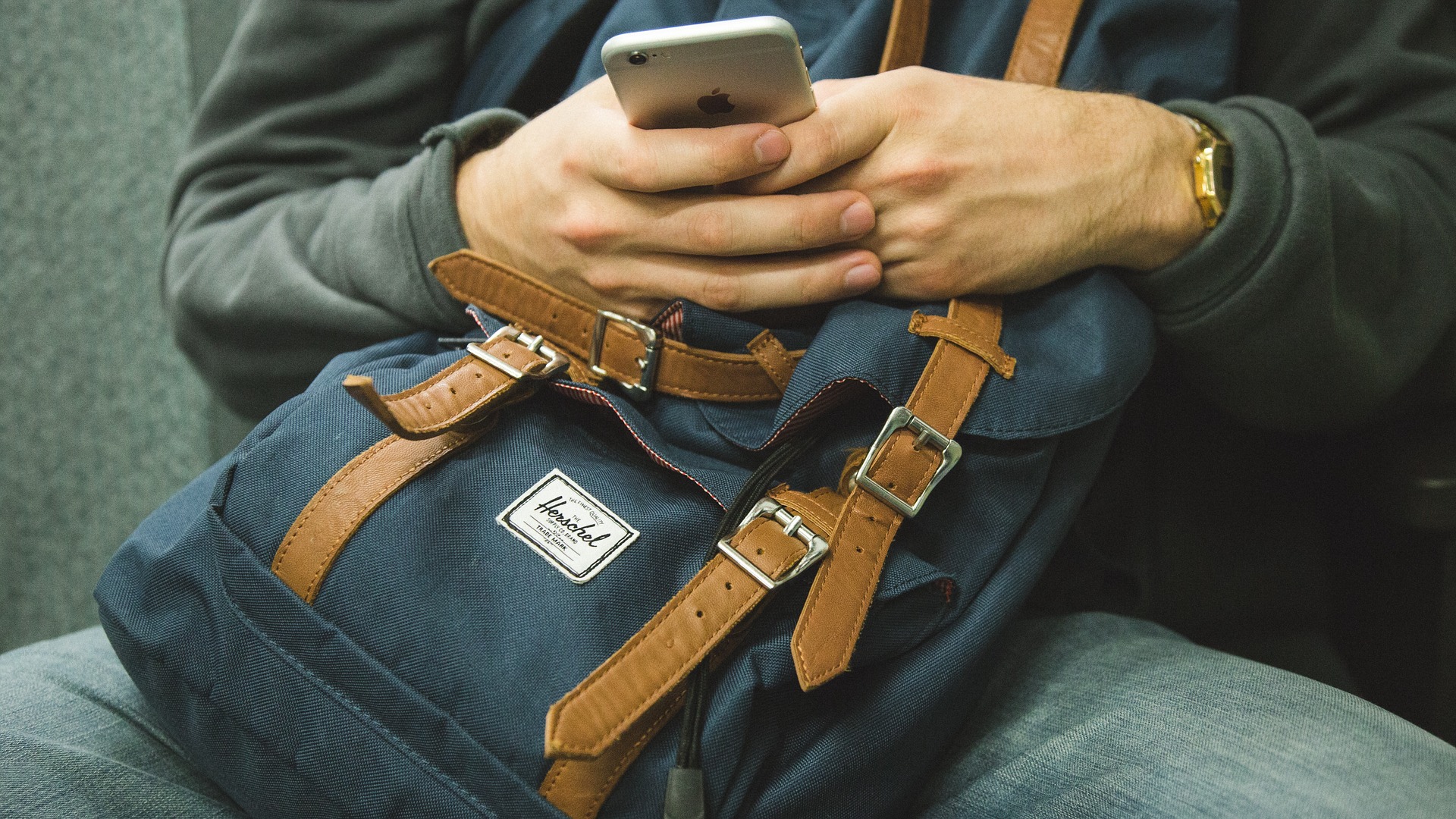 Although waterproof backpacks will not protect you from a big rainstorm, they will, at least, give you time to you and your equipment to seek shelter without compromising the integrity of both cameras as lens or whatever it is that you are carrying with you.
3.- Resistant
Another point, perhaps obvious, but the resistance goes far beyond the weight that we decide to charge us. Aspects such as zips, pockets and straps are issues to consider, and especially if in case of any possible breakage of something as common as a zip, we can get change it easily (although certainly not getting one of the same quality as the original zip).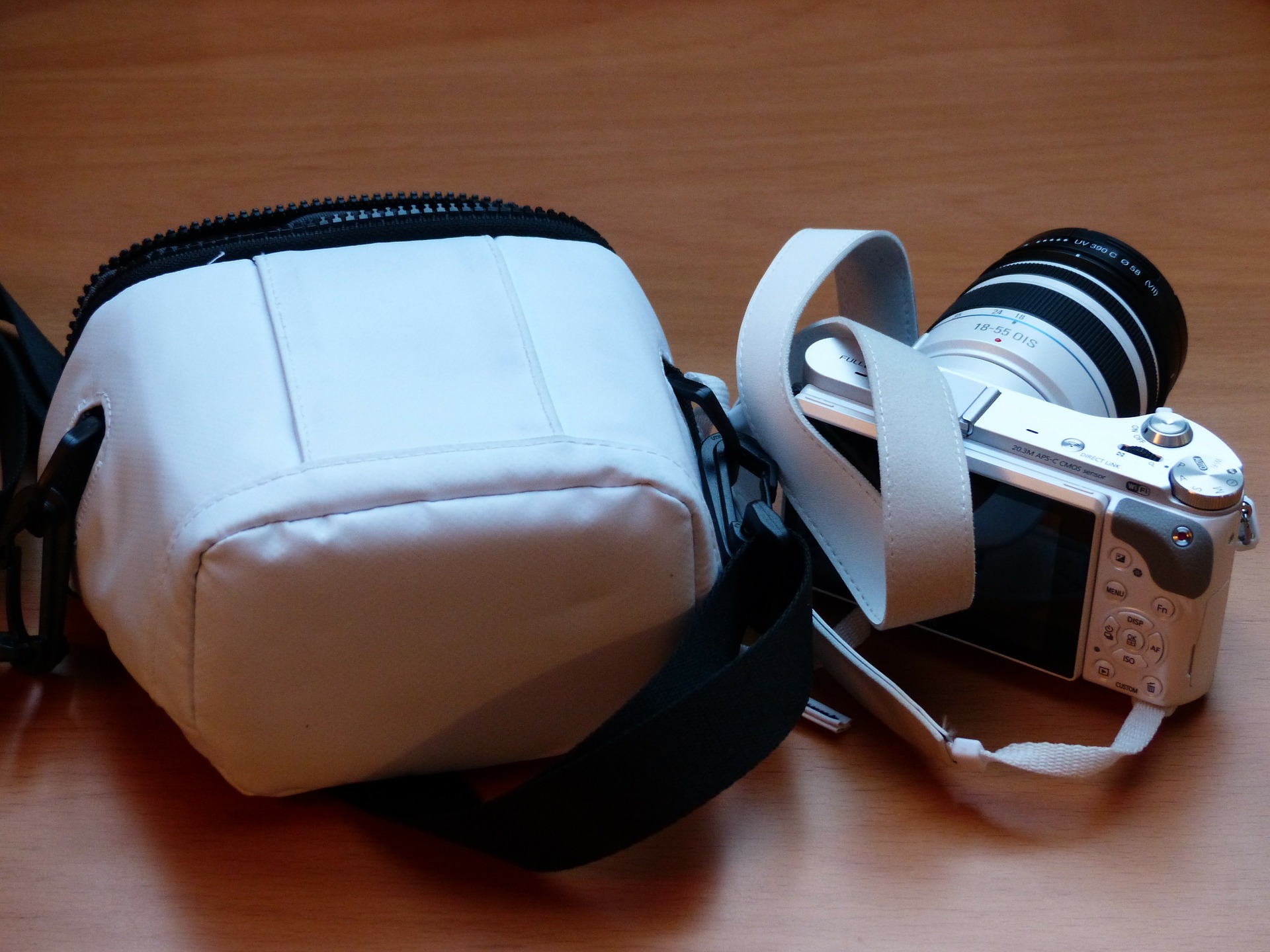 So, and considering all the above, what if we make a top 11 of the best backpacks for photographers?
10 Best Camera Backpacks
Perhaps the opposite to the model we saw previously, but only in appearance. This model of Backpack by Poler Stuff is not going to betray us as if we were carrying a camera, unless our potential thief has knowledge of this industry 🙂
Pros
Slim Design
Doesn't look as a camera bag
Front strap for extra comfort
Zips hidden
Cons
Pricey for what offers
No rain cover
Uncomfortable tripod straps
Click to read the full Review
The Poler excursion backpack is a great camera bag for adventurers due to a number of reasons. Equipped with two interior pockets and an internal padded sleeve that can carry a laptop, the excursion pack works well especially if you want to carry a number of items without taking two or more bags with you.
In design terms, is friendly, with a modern, unisex, look, in five possible colors: Burnt Orange, Khaki, Black, Green Camo, and Navy. The Slim profile can be an advantage for many urban photographers seeking comfort above all things, so regarding ergonomics it's a great plus.
Features and specifications
Padded camera insert
The Poler excursion backpack comes with a padded camera pack that guarantees the protection of your camera gear while packed inside. The 1000D campdura fabric used to make the backpack and padded insert offers double protection to your valuable camera gear thus giving you the peace of mind always.
Storage
Its carrying capacity is not something that is on the "to-do". We can comfortably carry with us 3 lenses, camera, a flashlight and there is even space at piacere. Velcro pads can be arranged as we wish, allowing us different schemes for the gear we pack.
Also, we encounter ourselves with an independent pocket to carry around a 15-inch laptop.
Straps and belts
With a padded waist belt and adjustable shoulder straps, the Poler Excusion Backpack guarantees great comfort even when you carry it on your shoulders for long. Unlike many other backpacks known for hurting the shoulders and the chin, this particular product is comfortable and easy to carry around.
Even though it does not have a rain cover, the material quality is excellent, so unless we encounter extreme rain conditions, I doubt that this backpack will disappoint us.
The main drawback that I find in this backpack relies on its support for
tripods
; while it is well thought out, the straps are not long enough to carry a conventional sized tripod. If we think of a size... I can guess that a lightweight carbon fiber tripod is the top fit for this, which not always applies to our preference (or budget) in tripods. In addition, the fact of loading it onto the bottom of the backpack forces us to carry models that ought to be small even in reduced mode, otherwise it would be uncomfortable to walk down the street with them.
A backpack designed for the everyday photographer - serves both to travel or to be used as a common backpack; which, considering its price, may be convenient to take advantage of it on several occasions.
We jump to the first water-resistant model! Inspired by the backpacks used by climbers, Thule offers a backpack of quality materials, also with a Slim Profile. That is perhaps the main drawback of this model, as something that is noticeable to the naked eye is the lack of space if we intend to carry with us a tablet, notebook, camera and lenses.
Pros
Holds a 15" laptop + tablet
Tripod holder
Water resistant
Multiple pockets
Cons
Too many straps
Tight space
Click to read the full Review
Thule Covert DSLR Rolltop Backpack is an ideal product for carrying your camera gear and non-photographic items as well. The spacious covert has an understated design which does not betray you even when carrying expensive camera and photography accessories. Which this backpack might not be ideal for everyone, it surely will come as a welcome product for people looking for something spacious with workable compartments.

Features and specifications

Storage compartments

The Thule Covert DSLR Rollpack Backpack has two roomy compartments which are ideal for all your storage as you hit out for your outdoor activities. The two compartments are designed for different purposes and you can easily use the bottom section to pack your camera and related accessories while the top compartment is ideal for non-photographic accessories including snacks and hard drives, or even clothes. The backpack is a roll-up meaning you can easily expand or squash it down whenever more room is required. However, the camera compartment only allows for a single DSLR camera since it is not too spacious.

Quality material

Thule Covert backpack seems to have been inspired more by the mountain climbers' backpacks. The material is water-resistant which guarantees maximum protection to your camera and camera accessories from rain and wet weather conditions. The Thule backpack also comes with a firm back padding which is extremely comfortable with perfect air flow.

Straps

Thule DSRL Rolltop Backpack also has some unique straps which are flat and wide enough thus making it hard for them to twist whenever you are walking. This makes them more comfortable and secure even when you are walking in tough terrains. The chest strap also comes in handy.

If you are worried about be visiting places either on foot or by bike during night-time, "Thule" logo is reflective, so it will be a good aid for making a safer trip.

Conclusion

Thule Covert DSLR Rolltop Backpack is an ideal bag for shooters seeking something durable and condusive for harsh weather conditions. Its price is more reasonable compared to many other backpacks and this is good for what you get. However, if you are the short kind of a guy, the backpack might seem too bulky and overbearing for you.
Ideal for any photographer who is engaged in journalism and who, therefore, need to transport its gear constantly in a quick and efficient way; offering a medium-ranged rain protection that continues to be attractive to potential buyers.
Pros
Compact sized
Monopod holder
Fashionable
Lightweight
Cheap
Click to read the full Review
If you are a photographer seeking for a convenient bag to carry your photography gear around, then Altura Photo Camera Sling Backpack is your best bet. The 8.5" x 5.5" x 16 inch backpack comes in a comfortable design which offers you quick access to your camera and other gear from top. The backpack also offers quick side entry and can perfectly fit different lens and DSLR cameras. It has some customizable divider walls which ensure that your accessories do not come into collision with each other and therefore you can always transport your valuables comfortable without any fears.

Features and specifications

Compatibility

Altura Photo Camera Sling Backpack is compatible with different DSLRs and equipment including Sony, Canon, Pentax and Olympus just to name a few. It has a tripod/monopod foot holders which means you can carry your stands with you anywhere you need them.

Quality interior

As you carry your lens around, you need the comfort of mind and an assurance that they won't be scratched. The Sling Backpack comes with padded adjustable dividers which make it easy for you to organize your cameras and related accessories comfortably without coming into contact with each other. In addition, it has mesh pockets suitable for packing smaller accessories.

Easy to clean

As a backpack designed for outdoor activities, Thula Photo Camera Sling Backpack is made of an easy-to-clean material that does not stain. It's an ideal product for both dusty and muddy conditions and will always allow you to go about your photography with great peace of mind.

Conclusion

Altura Photo Camera Sling Backpack is a great item if you are looking for something comfortable and compact sized. Although it doesn't offer complete rain protection, the medium-range protection is still comfortable enough and makes the bag safe under different conditions. However, its limited space inside means you cannot carry a lot of accessories alongside your, and this is something you could find repulsive especially if you are planning on travelling for a few days.
Among the backpacks with style and identity for photographers, this nice backpack takes the prize! Nothing says more "urban" than a YAAGLE Oxford, either in the sober gray here shown or in its other possible colors orange or black.
Pros
Modern design
Doesn't look like a camera bag
Anti-shock
Waterproof
Cons
Not big enough to carry a laptop
Click to read the full Review
YAAGLE Oxford DSLR Backpack is a top-notch camera bag designed to give photographers the best quality for their investment. The large waterproof DSLR camera bag is an ideal travel backpack that guarantees maximum protection to your camera and camera accessories thus giving you an easy-to-carry bag for all that you need for your adventures. The backpack is undoubtedly roomy and this seats well with photographers wishing to carry multiple accessories in addition to their cameras and cables anywhere.

The fantastic Yaagle Oxford DSLR Backpack comes in a sleek design and has all the elements of a quality product without looking overly bulky. With its high quality material and construction, you can carry it with you everywhere without feeling a little odd. There are enough features to like about this unique bag and it could easily make for a top pick among the many different backpacks in the market today.

Features

Multi-functional

The Yaagle backpack can be used for other purposes in addition to the transportation of your camera and lenses. The padded interior can be removed when need be to create a travel bag or casual day-pack while giving ample of space to work with.

Anti-shock padded insert

With the Yaagle Oxford DSLR Backpack, you enjoy multiple compartments which you can use to pack different items without piling them on each other. The padded camera insert partition offers 8 adjustable and removable Velcro taped cushions and can be assembled into small partitions to house standard zoom lens safely. The padded insert bag for camera partition is anti-shock and perfectly separates your lenses and camera body from other items packed in the travel backpack.

Quality twin back straps

The Oxford DSLR backpack has padded and adjustable straps which guarantee maximum comfort even when fully packed. This makes it easy for you to move for long distances without feeling the pressure on your shoulders and back.

Waterproof material

The fabric used to construct the backpack is waterproof and strong thus guaranteeing durability and protection for your camera. You can carry it on your trips even under wet outdoor conditions.

Conclusion

The Yaagle Oxford DSLR Backpack is a great investment for enthusiastic photographers. It gives real value for the money spent on it and is worth every single cent on the price tag.
This backpack is a very popular model among photographers who enjoy long days of outdoor photographs given its light-weight and the fact that it is waterproof; however, the drawback that has in regards to urban photography is its little resistance to a situation where it might be exposed to a cut, given that its material is similar to microfiber.
Pros
Minimalistic design: Cheap
Quickly adapts to other carrying solutions
Waterproof
Click to read the full Review
Kata KT DL-3N1-33 is a unique bag that offers three carrying options (right & left sling positions and backpack) within a single package thus making it easy for you to access your items when shooting. The Sling Backpack can hold a Pro-DSLR along with long-range zoom lens, a flashgun, a laptop, battery grip and 5 or 6 additional lenses in addition to other personal effects. The design allows for you to carry your items for long distances when it the "x" or backpack position with the top compartment providing enough space to pack your personal items safely.

You can also carry your small tripod by attaching them to the tripod straps which are located on the front part of the bag. In addition, Kata KT DL-3N1-33 comes with a rain cover which slips away neatly whenever it is not in use. The rain cover can also be wrapped securely around the backpack thus protecting the gear from harsh elements.

Features and specs

Trolley Compatible

The Kata KT DL 3N1-33 is compatible with trolley which can be purchased separately. This ingenious system allows you to slide the trolley into integrated sleeve making it possible for you to carry your case or several cases all at once using the trolley. The detachable trolley makes it easy and secure to move the backpack around.

Laptop compartment

KT DL 3N1-33 has a padded laptop compartment where you can slip your computer for use anywhere you need it. The compartment is easily accessible whenever there is a need to use your laptop.

Rain cover

Although the backpack isn't completely waterproof, the package comes with a rain cover which is guaranteed to keep your valuable camera safe and protected from extreme weather conditions. The rain cover can be removed for drying purposes or tucked neatly to its position whenever not un use.

Memory Dividers

Kata KT DL 3N1-33 offers some special memory dividers for storing smaller photography accessories which you might need in line of duty. These can be used to store or carry cables and memory cards safely anywhere.

Conclusion

Not a bad bag to invest in when looking for quality storage and camera transportation backpack. Kata KT DL 3N1-33 is comfortable and lightweight.
Manfrotto not only manufactures tripods but we may find ourselves with these pleasant surprises to accompany our journey as dedicated photographers. Emphasizing the quality of their materials, if you are looking for the best bag for a photographer, go no further!
Pros
Tripod holder
Fits a 17" laptop
Rear trolley sleeve
Waterproof
Strong straps
Click to read the full Review
This backpack is designed for demanding photographers with a large number of kilometers on their back. With an innovative system that allows us to rotate the backpack without the need to remove it, which in some situations may be of incredible help (by not to mention safe). The front part of the bag opens to display the main chamber where will be housed our photographic equipment, with a system of layers known as CPS (Camera Protection System). Such system is composed of a tough outer layer, a middle foam designed to absorb shock, and a structural reinforcement board - this ensures protection toward the center of the backpack, where is the critical point that we must preserve.

Features and specifications

Detachable pocket

The MB PL-B-220 Backpack has a detachable pocket which has two straps which you can use to mount a monopod or tripod to the side or back of your backpack.

Flexi dividers

These can be folded or pullet out fully whenever you need to. This will help protect your valuables whenever they are packed in the Manfrotto MB PL-B-220 Backpack.

The inside of the backpack is made by Velcro pads, fully adjustable to our needs and even removable, by way of facilitating the organization of our equipment. On the front is a document organizer, ideal for storing our phone, keys, documents, etc.; as at the same time another 3 small exterior pockets to store accessories of the fashion of SD card holders or similar.

Rain protector

Your camera and other valuables will always be protected from rains and harsh sun rays, thanks to the included rain protector. The rain protector has one side made of silver which helps deflect direct sunshine while at the same time preventing cases of overheating.

Rain protection functions as a rain cover, which in turn was intended to prevent overheating of the indoor equipment: one side is waterproof, and the other features a silver cover to reflect the Sun's rays and protect the equipment.

It also counts with a dedicated space to load our tripod, which is secured with two straps - works as a pocket and is positioned either on the side or back.

Conclusion

The Manfrotto MB PL-B-220 Backpack is a great product but the price is a bit high. However, you will still enjoy great benefits for the purchase if the price doesn't worry you much. The backpack has a unique design and shape which looks more like Kata. It also offers enough pockets to pack your items while preventing against clutter. If you are looking for the best backpack to pack your camera and laptop as you go out to the field, then the MB PL-B-220 backpack from Manfrotto will be a worth investment for you.

Easy to adapt to our trips, has an adjustable pocket to any kind of hand luggage, ready to avoid carrying by hand the backpack everywhere we go when we're doing long queues at airports.
This backpack from Dakine is a tough enough to be a lifelong companion. Made of 420D Nylon, each chamber is properly cushioned to protect both your photographic equipment and a laptop up to 17".
Pros
Fits 17" laptop
Monopod holder: Fashionable
Lightweight
Cheap
Cons
Doesn't feature a tripod holder
Price
Click to read the full Review
Whether you are a serious photographer or an amateur seeking to make it in the world of photography, then you understand the importance of a good and convenient camera bag. The Dakine Reload camera bag fits perfectly to the bill and offers some amazing features which you will find reasonable. The Dakine Reload has a casual convenience while at the same time balancing this with professional versatility, something every photographer will find unique and welcome.

The backpack can be used for multiple purposes in addition to transporting your valuable camera thanks to its roomy storage space. The camera bag can also be customized with ease to cater of different specific needs while at the same time offering some quality safety features which every camera carrier will be looking for. Every feature in this camera bag is perfect and worth your consideration.

Features and specifications

Quality zippers

The Dakine Reload Camera Bag comes with some quality YKK zippers which guarantee the safety of your camera and other accessories whenever you carry them across the streets. Although these zippers aren't waterproof, they are strong enough and durable and capable of securing your investment without any compromises.

Rain cover

The Dakine Reload bag isn't waterproof but instead comes in a nylon material that feels like a plastic. The material is soft and smooth. To compensate for the lack of waterproof guarantee, the camera bag has a rain cover which you can use while travelling under wet conditions.

Padded dividers

Of course this is not a new feature and you can find it in other camera backpacks and bags out there. However, the movable padded dividers are thick enough to protect your camera and other accessories from any impact as you move or ride around. The movable dividers are also spacious enough and can accommodate your camera bodies, lenses and other stuff which you might need to carry around with you.

Pockets

If you are looking for enough space to pack your items, Dakine Reload Camera Bag isn't short of pockets. The bag has three inside lid pockets which you can use for your lense cleaners, cards and filters while the exterior has four pockets on the side and the back. You can use these for any accessories including chargers and cables.

Conclusion

Dakine Reload Camera Bag is a great investment for your camera, lenses and other accessories. It is spacious enough to be turned into a travelling bag if need arises.
Designed for those nature loving photographers, it has a design certainly inspired by various backpack designs for mountain climbers. Thanks to its all-weather protection, you can travel in variated climate conditions such as rain, snow, dirt, dirt or sand, without exposing your equipment to any hazard.
Pros
Quality materials
Built-in all-weather cover
Hideaway Tripod Mount System
Decent price for what you get
Clean design
Cons
Doesn't have too many pockets
Click to read the full Review
Lowepro Flipside 500 AW Pro DSLR Camera Backpack is a spacious and lightweight bag designed for adventurers. It is roomy enough to accommodate your Pro DSLR camera alongside other items that you might need to carry along. One thing is for sure, carrying the Lowepro Flipside 500 AW around never goes unnoticed since its size is not something you can conceal.

The large backpack has enough room for a pro DSLR with an assembled 500mm f/4 lens and a grip, 2-4 extra lenses, 1-2 extra camera bodies, a monopod or tripod, an external flash and other personal items as well. In addition, you should not worry about the protection of your camera and accessories when venturing outdoor as the bag has an all-weather design which means you can use it at any given time without being concerned with damages arising from dust, water, dirt or sand.

Features and specs

All-weather cover

The Lowepro Flipside 500 AW Pro DSLR Camera Backpack has a built-in all-weather cover which is conveniently tucked into one of the compartments for easier reach whenever necessary. This is ideal in case of drastic weather changes.

Storage space

There is no doubt, the 500 AW Pro DSLR Camera Backpack from Lowepro is spacious and accommodative of different items beyond your cameras. The front zipped pockets have enough room for storage of any personal items including laptop, tablet and other accessories.

SlipLock attachment loops

Lowepro Flipside 500W is designed to work with LowePro's SlipLock attachment system which means you can add some extra cases on the side of the backpack if need be. This gives you more room to carry additional items without carrying multiple bags.
It is designed to travel with two or three DSLR cameras, and at the same time a large number of accessories such as lenses, flashes, batteries, etc. - even laptops up to 17 ''. The reason for its capacity lies in its design, and also the fact that includes more to carry-on baggage than for suitcase.
Pros
Rolling capacity
Built-in all-weather cover
Fits up to 17" laptops
Tripod holder
Several pockets
Click to read the full Review
The Ape Case Pro Digital SLR Rolling Backpack is your ideal bag if you wish to travel with enough gear to keep you shooting for long. Although it looks small in stature, the backpack is roomy enough with a dimension of 39.1 x 48.9 x 25.7 cm (15.4 x 19.25 x 10.1"). It can easily accommodate an attached DSLR 70-200 f/2.8 camera, 16" laptop, 4 to 5 lenses and other accessories, thanks to the different compartments available. It has a secure and padded compartment designed for the laptop with a touch fastened tab to hold it in its place.

In addition, the Ape Case Pro Digital SLR Rolling backpack has zippered storage compartments which you can use to store small accessories such as cables, filters, memory cards and adapters. This tough camera backpack is made of a durable waterproof nylon exterior. This however doesn't end there but you will also find a built-in rain cover which you can easily pull out whenever the weather changes.

Other features and specs

Pockets and movable dividers

The backpack has various High Visibility Yellow dividers which are movable and therefore easy to configure in a way that best fits your gear. These dividers also help in the illumination of the interior of the bag when under low light. The bag also has a spacious mesh pocket for storing your accessories including lenses cleaning cloth, maps, filters and other items. This is in addition to a zippered pocket which is cleverly placed inside the back flap where you can store items such as adapters and cables.

Dual wheels

The Ape Case Pro Digital backpack features dual wheels which retract on the bottom of the back and which are held safely by a reliable tab system. The wheels can extend outwardly when deployed and they are able supported by a retractable pull handle which pops out thus making for easy navigation if needed.

The backpack also features a tripod holder, concealed cell phone slot and a completely adjustable harness system.

Conclusion

This is an ideal bag that offers a unique design which caters for its small-looking stature by offering enough storage space inside. It is a great investment for the money you pay and does not disappoint at all.
Another backpack thought to serve as a multipurpose bag! With this Tamrac backpack, you will get a backpack capable of: carry your camera + lens + flashlight, carry a computer, and travel elsewhere without worrying too much about what do you carry.
Pros
Quality materials
Fits an up to 17" laptop
Weather protected
All-purpose bag
Clean design
Click to read the full Review
If you are looking for a camera bag that caters for both pros and beginners who would want to double their backpacks for lenses and other non-photography items, then Tamrac 5549 Adventure 9 is a good pick. The backpack is spacious enough to accommodate cameras and related accessories while at the same time giving you enough space to tuck in a few other items for your outings. The Tamrac 5549 works well both as a daypack and a camera bag by offering separate compartments on top and bottom respectively.

The Tamrac adventure 9 is the largest in the series of Tamrac backpacks and is designed to accommodate various professional SLR bodies along with large pro lenses and vertical grips. And although the daypack compartment isn't that big, it still can carry enough items to last you a few days while the built-in padded sleeve located at the back of the backpack is capable of holding a 17' laptop but not the thick models. The camera bag also comes with a removable pouch which can carry items such as laptop power supply among others.

Features

Weather resistant fabric

With the Tamrac 5549 Adventure 9 bag, you can always keep the harsh weather at bay thanks to the weather-resistant fabric. The bag also comes with extra-large flaps which cover the zippers in addition to rubberized zipper which is weather-resistant to keep the gear and laptop compartment secure.

Padded harness system

The Adventure 9 backpack from Tamrac comes with a well-padded harness system which is not all that bulky. The backpack also has adjustable straps from both the bottom and top to help in positioning your pack comfortable only the back. In addition, the Adventure 9 has an unpadded chest and waist strap for securing everything for a comfortable wear.

Lightweight

The Tamrac adventure 9 is lightweight despite being solid. It is designed in a way that it is compatible with film SLR or Pro digital with 5" and grip attachments, multiple addition lenses, accessories, flash and a laptop.

Conclusion

This is a great improved bag with enough space to accommodate your photographic gear and other items as well. You can use it for multiple purposes and enjoy great comfort while on your adventures.
Selection Criteria
Picking the right type of gear for your photography needs is never easy with so many different brands on the market and so many of them being held in high regard. Still, sometimes it's more straightforward to pick the right camera or the lens for your needs, than for example a tripod, a lens filter or a camera backpack. This is due to the fact that it's easier to compare two cameras spec by spec, because their features are more defined that those of a backpack and also, the camera manufacturers themselves often have much better reputation and history behind them, which is also an important factor to take into account for a lot of people when they are buying a new camera. So, we've decided to do something about it and define a couple of important points we are using to assess the quality and the usability of each and every backpack in this article and give you a further insight into our way of picking the best products that will fit the needs of many different types of photographers. So, no matter if you're a professional or a beginner, we've made sure that you'll be able to find something for yourself on this list and be happy with your choice.
Build material – One of the most important factors that determine how durable a camera backpack is. Although most of the people are aware of the valuable things they carry in their backpacks and they don't throw them around too much there is always a chance that something will tear off or fall apart even from the regular use and abuse. There will also be a lot of cases where your backpack is filled up completely and the materials it's made of are stretched and pushed to the limit and this also makes the decision of picking a bag with the right build materials very important. The build material is also directly related with how much weight can a backpack withstand without it affecting its longevity too much, so that's another thing to keep in mind. The general rule is that you get what you pay for, meaning that the build quality is directly affected by the cost of the product and that buying something from a familiar and trustworthy brand is probably your safest bet if you want something that will last you for a long time and can take a decent amount of daily abuse.
Weight and size – Every photographer has its own needs and the type of surroundings it decides to shoot in. This means that a light and a compact backpack will fit the needs of those who want to be able to quickly move around and are probably using a portable mirrorless camera with only one and two smaller lenses. On the flip side, some photographers often use hefty DSLR cameras and big telephoto lenses when shooting outdoor wildlife or some kind of an event, meaning that their type of gear requires the use of much larger and heavier backpacks and that portability isn't their main concern. So, with each backpack, we get to review we will try to make it clear to what type of users its catered to and what can you expect to use it for.
Number of compartments –  After you take into account the weight and the size of your preferred backpack, you'll also need to find out how you'll be able to organize your gear when putting inside of it and how much you can really fit inside of it without things getting too crammed up and you risking the safety of everything that's inside. Most of the camera bags and backpacks contain few type of compartments (inner and outer), but what mostly sets them apart from the regular ones are those inside the bag which is usually arranged to separate and hold single pieces of gear. This means that you can put a lens in one, camera body in the other, a flash in a third compartment and so on and everything will be held safely and be easy to access. Tidiness is important to a lot of photographers and that's the main point of buying a dedicated camera backpack over buying a normal one. So, it's ultimately up to you to decide how much gear you'll be carrying with you and how much room you need to store each item and that's when you need to pick a backpack with the right number of compartments. This means that the camera backpacks can range from having only a few of them (best suited for street photographers and those who plan to travel long distances and don't want to be burdened by the weight of their gear) or having a lot, so you can even carry a larger camera with a whole arsenal of different lenses and items, all on your back.
Price – Well, we feel like we don't have to stress out the importance of picking the right type of product that fits within your budget too much, but we do want to mention that our goal will always be to guide you in the right direction when deciding on what you want to spend your hard earned money on and making sure that you're always satisfied with your purchase no matter if you're buying something that is considered an entry-level product or something that is pricey and more catered to professional users. We will always make sure to assess the overall value of a product and let you know how good of backpack you're really getting, so you know what kind of features you can expect to have at each price point. Lastly, we are also on the lookout for those products that are considered to be the best all-around value and that will be liked by the majority of users who want to spend their money on something decent, but without spending too much.
Ruggedness –  While this goes hand in hand with the quality of build materials, it's also important that a backpack can withstand the elements or has some reinforced parts to it that can protect your gear if it's suddenly being dropped. It's true that you can't expect every backpack to be very rugged, but some more expensive ones have very good resistance against rain and dust or have metal parts or additional padding inserted into them to give out additional protection. Since there's a lot of photographers that use their gear in a lot of different environments and different climates and we're usually talking about very expensive and professional gear, it's expected for them to want to protect their investment and have the opportunity to use it in as many situations as possible. We will surely point out all of those backpacks that come with such features and give you an opportunity to more easily distinguish them from those that are more catered to regular users.
FAQs
I need a light and affordable backpack that I'll be using from time to time when on my vacation, what can you recommend me?
Well, assuming that you aren't using anything larger than the compact or mirrorless camera, the Altura Photo Camera Sling backpack will be a perfect choice for you. It's the most affordable product on our list, but still one that has a very interesting design that easily stands out from the rest. Since it's a sling type backpack it's worn a little differently than the traditional one, but it still fits very comfortably on your back and it will never feel like a burden to carry around with you because of its light weight design. It comes with padded adjustable dividers, mesh pockets that can hold smaller things that you'll be using occasionally, side doors and also a dedicated holder for your tripod or monopod.
I've just purchased a DSLR camera with a long zoom lens, but I'm also planning to get more lenses down the road. I need a backpack that can securely hold all my gear, but I don't want to pay a lot of money for one that's top of the line. What should I get?
The Yaagle Oxford DSLR backpack seems like a perfect one to fit your needs. It is especially designed to hold a DSLR camera with a couple of accompanying lenses and be able to withstand some abuse and also battle the elements. It weighs 1.26 kg, meaning that it's not the most portable backpack around, but it does mean that it's made out of high-quality materials. The most important material in its build construction is the oxford fabric which enables it to be protected from water and from possible tear and wear caused by the everyday use. It comes with 8 separate main compartments which can be arranged in any order you wish and the backpack itself is also shockproof thanks to the way its constructed.
What's the most spacious backpack that you can recommend me? I always carry a lot of different types of gear with me and my current one is getting filled up quickly, so I'm looking for something with more room.
That would be the Thule Convert DSLR Rolltop backpack. Being 51.4 centimeters high and 20.1 centimeters, it has enough space to contain many different types of gear and you can very easily organize everything you carry not matter the size of your items. It's mostly made out of nylon which enables it to be quite durable but without much impact on its total weight. It's also water-resistant and can even fit both your notebook and tablet at once. The Thule Convert backpack is also very comfortable to carry around thanks to having an ergonomic chassis system which provides the perfect balance between enough support and cushioning. By default, it's organized into two main compartments (top and bottom), but you can also unzip the divider between them and get one large unit that allows you to get the maximum capacity out of the backpack.
Can you help me pick a weather resistant backpack? I'm planning to travel somewhere where it's constantly raining and I need a backpack that can protect my gear in the best possible way.
That would be the Kata KT DL-3N1-33 backpack. Don't be fooled by its rather cryptic name, it's a very capable piece of gear that also comes with a very competitive price point. It comes with a unique sling/backpack design that allows you to choose which way you want to carry it with you. It can also carry a lot of weight, meaning it can easily fit a professional DSLR and lots of different lenses and also some additional pieces of gear without any trouble. It can also accommodate up to a 15.4 inch laptop if that's something you need. With a total weight of around 1.25 Kg it's also incredibly light for what it has to offer and is also waterproof. There are also adjustable dividers that enable you to customize the insides the way you want it and thus get the ability to easily access your gear no matter how you carry the backpack.
I don't have any special needs and I'm not looking for anything special in a backpack, but I want to purchase one that ticks most of the boxes and can get me as most features as possible, but for a reasonable amount of money. I want an all-around good backpack.
While there are certainly a lot of products in this article that could be singled out for being a very good value, our top pick has to be the Lowepro Flipside 500 AW Pro DSLR backpack. When you take a look at the most affordable and the most expensive backpacks we've decided to be the best you can get, price-wise, the Flipside 500 sits just right in the middle. It can easily fit a DLSR of any size, a large lens, couple of smaller ones, a tablet and many other smaller accessories. It's also very comfortable to carry on your back thanks to it having an evenly distributed weight and contoured shoulder strap with a padded waist belt. You can also easily adjust its layout thanks to the adjustable divider system which also comes with enough padding to protect your gear from accidental drops. Thanks to the unique back-entry compartment you can easily access your gear when the pack is rotated to the front. While it's not entirely weatherproof, it does come with a built-in All Weather AW cover that protects your gear from rain, dust and sand to a certain degree. It manages to give you all of that functionality by weighing less than 2 Kg, which doesn't make it the most portable backpack around, but also one that shouldn't be too much of a burden for most people.
As you can see, the different options that we see here are adapted to different lifestyles as photographers. The personal choice of each one will have to take into account the factors previously mentioned at the beginning of the guide (resistance, ergonomics and being waterproof), as well as also the economic factor, aesthetics and the capacity of the backpack itself
I hope this guide will give you a helping hand for choosing your next backpack and see you next time!
The following two tabs change content below.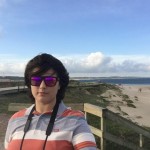 Pia Lopez is a self-taught photographer, architecture student and ArchViz artist. As Editor in Chief of Sleeklens.com, technology and art are two of her passions, which take active part in her professional training. Being an authentic Montevidean, travelling is daily routine; enjoying both the green meadows and urban surroundings as well as the beautiful beaches that are so characteristic in Uruguay's landscape.