Something that may seem basic and we tend to ignore is the fact of where do we carry our photographic kit, and I do not mean just a camera and some lenses, but to picture us in the situation in which we must undertake a long journey, and thus we need to carry multiple lenses, memory cards, laptop and even a secondary camera.
Is there any quick way to reconcile this problem? Don't miss this guide!
Key factors for choosing a backpack for photographers
We can say that aesthetic is perhaps the factor that first going to decant our choices between a backpack or another; however, when it comes to backpacks for photographers, you will not find a so pronounced variety of styles as it can be in other types of backpacks.
In my opinion, and listing them in order of importance, the factors that should be considered are as follows
1.- Ergonomics
Let's be honest: nobody is going to use a bag or a backpack that you find it uncomfortable. I have a beautiful Samsonite portfolio that I bought less than a year ago – My idea?: have something fancy looking to attend college with my laptop. Unfortunately did not take into account the weight of the laptop + charger combo (even though I talk about a 15.6-inch model), so the "fancy" portfolio is kept in a corner of my closet, waiting for me to decide to get a lighter laptop.
This small "anecdote" automatically applies to us as photographers, since it must not exist anything more annoying than to know that you have to walk a considerable distance, probably in ups and downs, loading a lot of equipment for the photo shoot (landscape photographers can get a clear idea of what I speak…).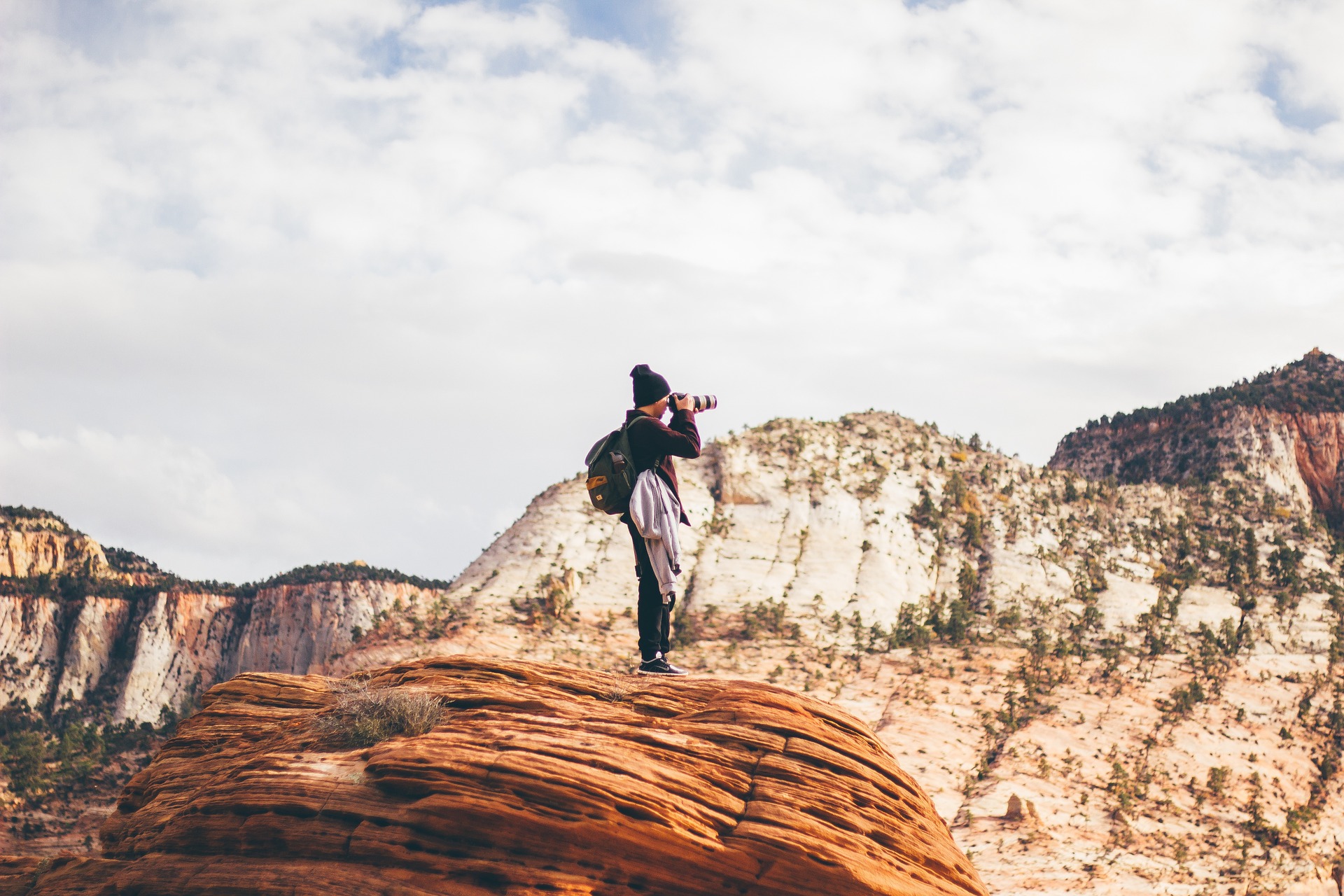 Consider getting a backpack that is easy to load; If the mountaineer style backpacks don't appeal to you, then don't get one. You're thinking about buying a bag that, without a doubt, will be expensive, so the "wearability" factor is going to be key to the time to invest money in it.
2.- Waterproof
Perhaps today there are almost no backpacks for photographers that are not waterproof, however, some beautiful vintage style backpacks surely does not comply with this premise.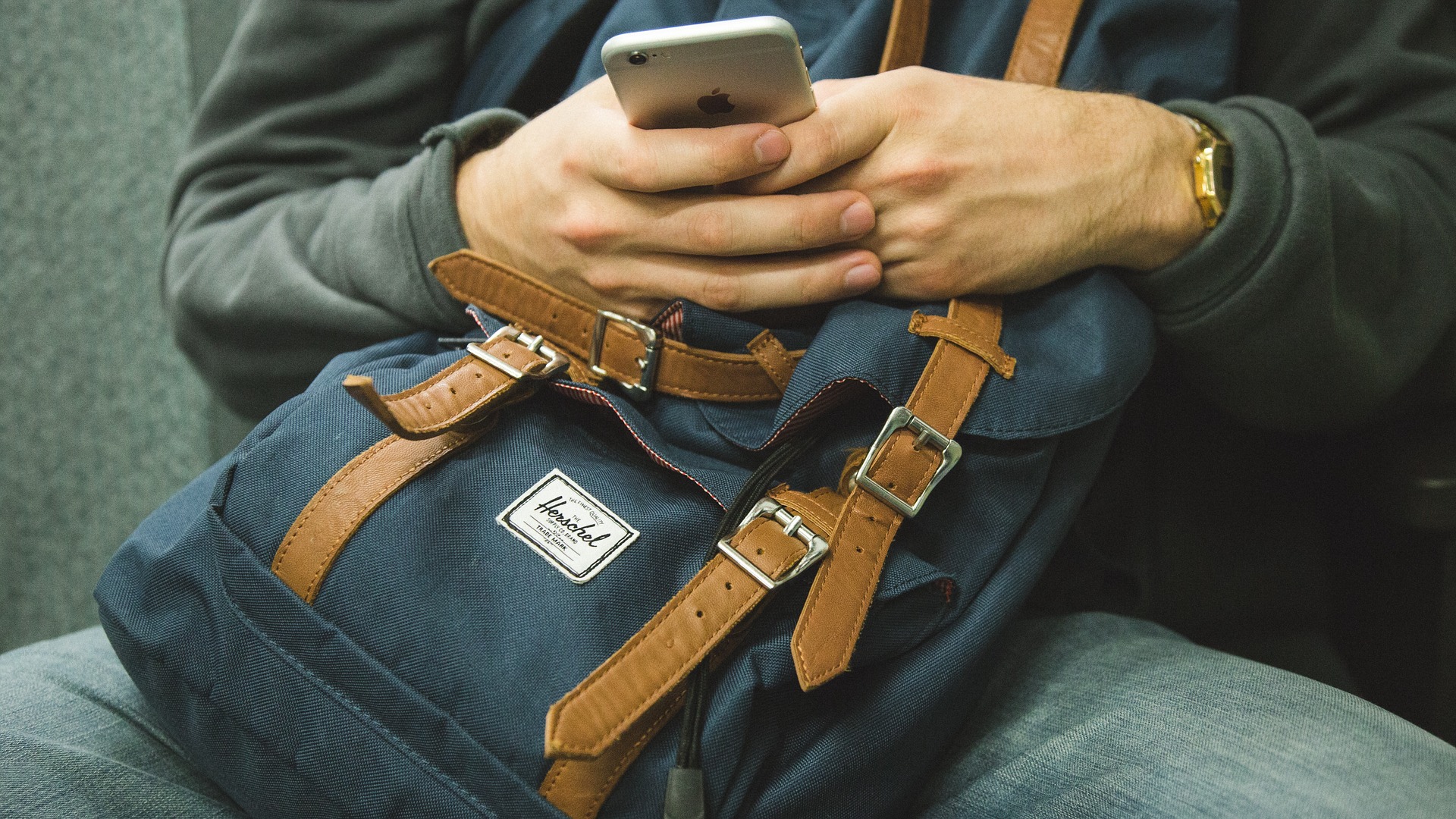 Although waterproof backpacks will not protect you from a big rainstorm, they will, at least, give you time to you and your equipment to seek shelter without compromising the integrity of both cameras as lens or whatever it is that you are carrying with you.
3.- Resistant
Another point, perhaps obvious, but the resistance goes far beyond the weight that we decide to charge us. Aspects such as zips, pockets and straps are issues to consider, and especially if in case of any possible breakage of something as common as a zip, we can get change it easily (although certainly not getting one of the same quality as the original zip).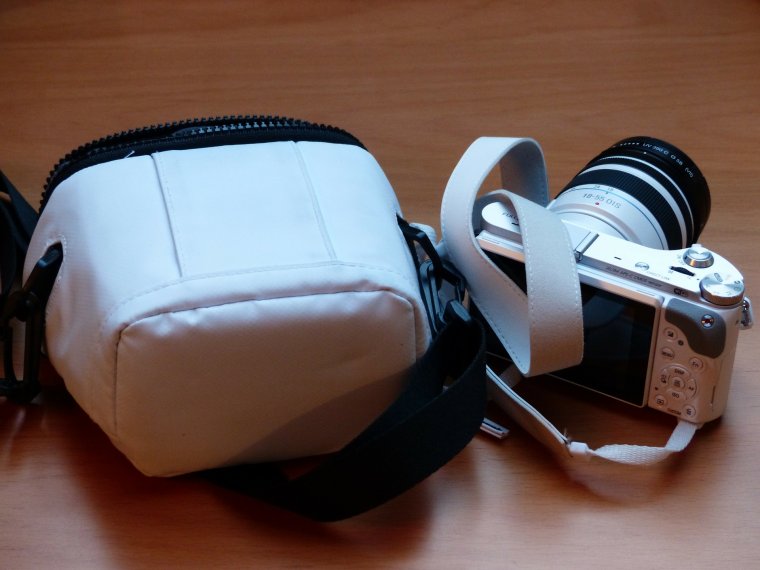 So, and considering all the above, what if we make a top 11 of the best backpacks for photographers?
13 Best Camera Bags & Backpacks
Selection Criteria
Picking the right type of gear for your photography needs is never easy with so many different brands on the market and so many of them being held in high regard. Still, sometimes it's more straightforward to pick the right camera or the lens for your needs, than for example a tripod, a lens filter or a camera backpack. This is due to the fact that it's easier to compare two cameras spec by spec, because their features are more defined that those of a backpack and also, the camera manufacturers themselves often have much better reputation and history behind them, which is also an important factor to take into account for a lot of people when they are buying a new camera. So, we've decided to do something about it and define a couple of important points we are using to assess the quality and the usability of each and every backpack in this article and give you a further insight into our way of picking the best products that will fit the needs of many different types of photographers. So, no matter if you're a professional or a beginner, we've made sure that you'll be able to find something for yourself on this list and be happy with your choice.
Build material – One of the most important factors that determine how durable a camera backpack is. Although most of the people are aware of the valuable things they carry in their backpacks and they don't throw them around too much there is always a chance that something will tear off or fall apart even from the regular use and abuse. There will also be a lot of cases where your backpack is filled up completely and the materials it's made of are stretched and pushed to the limit and this also makes the decision of picking a bag with the right build materials very important. The build material is also directly related with how much weight can a backpack withstand without it affecting its longevity too much, so that's another thing to keep in mind. The general rule is that you get what you pay for, meaning that the build quality is directly affected by the cost of the product and that buying something from a familiar and trustworthy brand is probably your safest bet if you want something that will last you for a long time and can take a decent amount of daily abuse.
Weight and size – Every photographer has its own needs and the type of surroundings it decides to shoot in. This means that a light and a compact backpack will fit the needs of those who want to be able to quickly move around and are probably using a portable mirrorless camera with only one and two smaller lenses. On the flip side, some photographers often use hefty DSLR cameras and big telephoto lenses when shooting outdoor wildlife or some kind of an event, meaning that their type of gear requires the use of much larger and heavier backpacks and that portability isn't their main concern. So, with each backpack, we get to review we will try to make it clear to what type of users its catered to and what can you expect to use it for.
Number of compartments – After you take into account the weight and the size of your preferred backpack, you'll also need to find out how you'll be able to organize your gear when putting inside of it and how much you can really fit inside of it without things getting too crammed up and you risking the safety of everything that's inside. Most of the camera bags and backpacks contain few type of compartments (inner and outer), but what mostly sets them apart from the regular ones are those inside the bag which is usually arranged to separate and hold single pieces of gear. This means that you can put a lens in one, camera body in the other, a flash in a third compartment and so on and everything will be held safely and be easy to access. Tidiness is important to a lot of photographers and that's the main point of buying a dedicated camera backpack over buying a normal one. So, it's ultimately up to you to decide how much gear you'll be carrying with you and how much room you need to store each item and that's when you need to pick a backpack with the right number of compartments. This means that the camera backpacks can range from having only a few of them (best suited for street photographers and those who plan to travel long distances and don't want to be burdened by the weight of their gear) or having a lot, so you can even carry a larger camera with a whole arsenal of different lenses and items, all on your back.
Price – Well, we feel like we don't have to stress out the importance of picking the right type of product that fits within your budget too much, but we do want to mention that our goal will always be to guide you in the right direction when deciding on what you want to spend your hard earned money on and making sure that you're always satisfied with your purchase no matter if you're buying something that is considered an entry-level product or something that is pricey and more catered to professional users. We will always make sure to assess the overall value of a product and let you know how good of backpack you're really getting, so you know what kind of features you can expect to have at each price point. Lastly, we are also on the lookout for those products that are considered to be the best all-around value and that will be liked by the majority of users who want to spend their money on something decent, but without spending too much.
Ruggedness – While this goes hand in hand with the quality of build materials, it's also important that a backpack can withstand the elements or has some reinforced parts to it that can protect your gear if it's suddenly being dropped. It's true that you can't expect every backpack to be very rugged, but some more expensive ones have very good resistance against rain and dust or have metal parts or additional padding inserted into them to give out additional protection. Since there's a lot of photographers that use their gear in a lot of different environments and different climates and we're usually talking about very expensive and professional gear, it's expected for them to want to protect their investment and have the opportunity to use it in as many situations as possible. We will surely point out all of those backpacks that come with such features and give you an opportunity to more easily distinguish them from those that are more catered to regular users.
FAQs
I need a light and affordable backpack that I'll be using from time to time when on my vacation, what can you recommend me?
Well, assuming that you aren't using anything larger than the compact or mirrorless camera, the Altura Photo Camera Sling backpack will be a perfect choice for you. It's the most affordable product on our list, but still one that has a very interesting design that easily stands out from the rest. Since it's a sling type backpack it's worn a little differently than the traditional one, but it still fits very comfortably on your back and it will never feel like a burden to carry around with you because of its light weight design. It comes with padded adjustable dividers, mesh pockets that can hold smaller things that you'll be using occasionally, side doors and also a dedicated holder for your tripod or monopod.
I've just purchased a DSLR camera with a long zoom lens, but I'm also planning to get more lenses down the road. I need a backpack that can securely hold all my gear, but I don't want to pay a lot of money for one that's top of the line. What should I get?
The Yaagle Oxford DSLR backpack seems like a perfect one to fit your needs. It is especially designed to hold a DSLR camera with a couple of accompanying lenses and be able to withstand some abuse and also battle the elements. It weighs 1.26 kg, meaning that it's not the most portable backpack around, but it does mean that it's made out of high-quality materials. The most important material in its build construction is the oxford fabric which enables it to be protected from water and from possible tear and wear caused by the everyday use. It comes with 8 separate main compartments which can be arranged in any order you wish and the backpack itself is also shockproof thanks to the way its constructed.
What's the most spacious backpack that you can recommend me? I always carry a lot of different types of gear with me and my current one is getting filled up quickly, so I'm looking for something with more room.
That would be the Thule Convert DSLR Rolltop backpack. Being 51.4 centimeters high and 20.1 centimeters, it has enough space to contain many different types of gear and you can very easily organize everything you carry not matter the size of your items. It's mostly made out of nylon which enables it to be quite durable but without much impact on its total weight. It's also water-resistant and can even fit both your notebook and tablet at once. The Thule Convert backpack is also very comfortable to carry around thanks to having an ergonomic chassis system which provides the perfect balance between enough support and cushioning. By default, it's organized into two main compartments (top and bottom), but you can also unzip the divider between them and get one large unit that allows you to get the maximum capacity out of the backpack.
Can you help me pick a weather resistant backpack? I'm planning to travel somewhere where it's constantly raining and I need a backpack that can protect my gear in the best possible way.
That would be the Kata KT DL-3N1-33 backpack. Don't be fooled by its rather cryptic name, it's a very capable piece of gear that also comes with a very competitive price point. It comes with a unique sling/backpack design that allows you to choose which way you want to carry it with you. It can also carry a lot of weight, meaning it can easily fit a professional DSLR and lots of different lenses and also some additional pieces of gear without any trouble. It can also accommodate up to a 15.4 inch laptop if that's something you need. With a total weight of around 1.25 Kg it's also incredibly light for what it has to offer and is also waterproof. There are also adjustable dividers that enable you to customize the insides the way you want it and thus get the ability to easily access your gear no matter how you carry the backpack.
I don't have any special needs and I'm not looking for anything special in a backpack, but I want to purchase one that ticks most of the boxes and can get me as most features as possible, but for a reasonable amount of money. I want an all-around good backpack.
While there are certainly a lot of products in this article that could be singled out for being a very good value, our top pick has to be the Lowepro Flipside 500 AW Pro DSLR backpack. When you take a look at the most affordable and the most expensive backpacks we've decided to be the best you can get, price-wise, the Flipside 500 sits just right in the middle. It can easily fit a DSLR of any size, a large lens, couple of smaller ones, a tablet and many other smaller accessories. It's also very comfortable to carry on your back thanks to it having an evenly distributed weight and contoured shoulder strap with a padded waist belt. You can also easily adjust its layout thanks to the adjustable divider system which also comes with enough padding to protect your gear from accidental drops. Thanks to the unique back-entry compartment you can easily access your gear when the pack is rotated to the front. While it's not entirely weatherproof, it does come with a built-in All Weather AW cover that protects your gear from rain, dust and sand to a certain degree. It manages to give you all of that functionality by weighing less than 2 Kg, which doesn't make it the most portable backpack around, but also one that shouldn't be too much of a burden for most people.
As you can see, the different options that we see here are adapted to different lifestyles as photographers. The personal choice of each one will have to take into account the factors previously mentioned at the beginning of the guide (resistance, ergonomics and being waterproof), as well as also the economic factor, aesthetics and the capacity of the backpack itself
I hope this guide will give you a helping hand for choosing your next backpack and see you next time!