Night Photography: Tips & Tricks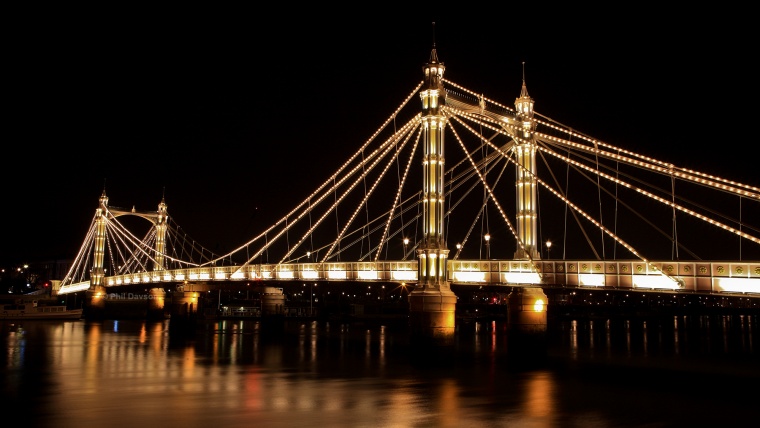 Night Photography: Tips & Tricks
www.sleeklens.com
Photography is about light and shadow
, but which camera settings and equipment should be used for night photography when there are low light conditions? To show you how night photography works let me teach you some tips and tricks to get the most out of your shot.
Tripod
A tripod is an absolute must
if you want to shoot in the night because you will mainly shoot with a slow shutter speed and a tripod will avoid camera shake, even the slightest bit of camera movement will result in a blurred picture. So, you will receive much sharper images while using a tripod. Just choose a basic tripod, it should be solid and stable, but it shouldn't weight too much and it should hold up your camera equipment weight.
A tripod with a spirit level would be a nice extra, but it's not necessary because every modern camera has a built-in digital spirit level. For example the "Hama Traveller Pro" is a great basic tripod to start with, it has a spirit level and a ball head in order to be flexible. If you, for any kind of reason have no tripod with you, just place your camera on a steady surface in order to take a sharp image, but this is not recommended, so be sure to bring along your tripod when photographing a night scene.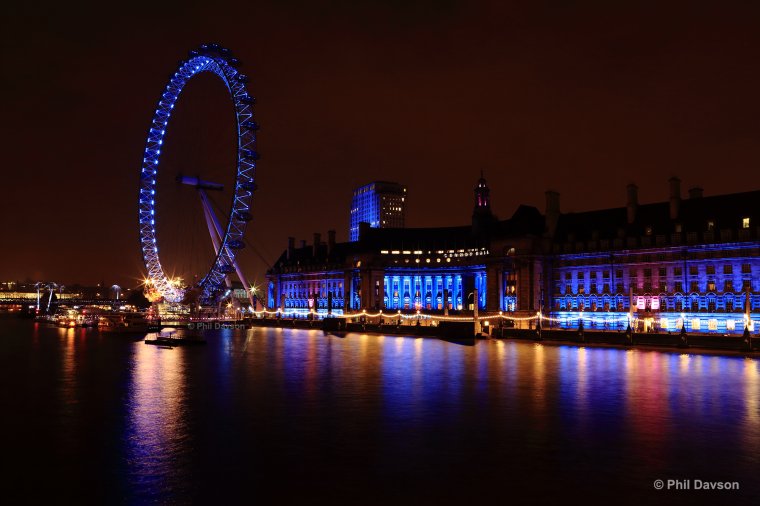 Remote Control
Using a camera remote control will make night photography much easier, it will minimize camera motion, despite they are actually not very expensive. While shooting a beautiful night scene, the best option would be to choose a wireless camera remote control to get the best out of your image.
Wide angle lens
I would recommend choosing a lens with a 2.8 aperture, so you can shoot at low ISO's. Choosing a zoom lens for night photography can help getting better results because you will become more flexible, you can easily zoom in and out depending on the focal length you need. A great wide angle zoom lens for beginners would be the Tamron 15-30mm f/2.8, it has a wide aperture (2.8), has an image stabilizer, a good sharpness, the 15mm focal length is very wide and overall range available in this lens is quite useful.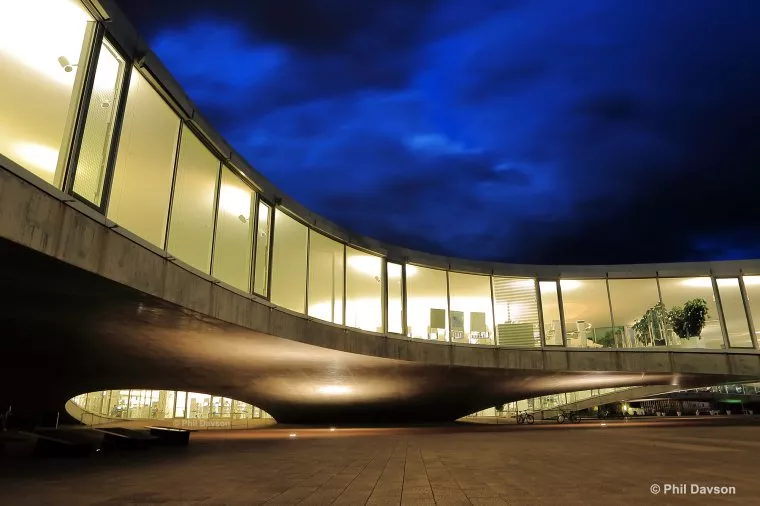 Use live view
If your camera supports the live view function, you should turn it on. It will help you to get more control over focus because you can easily zoom in to test your image sharpness and to see where your focus point is. So in the live view mode, you can adjust your focus point precisely while using the manual focus ring of the lens.
The starburst effect
You can achieve the starburst effect by using a narrow aperture, set the aperture at f16 and all the city lights in your image will become nice shiny stars. But mind that you will lose a lot of light while using a narrow aperture, so you have to use a slow shutter speed in order to get enough light.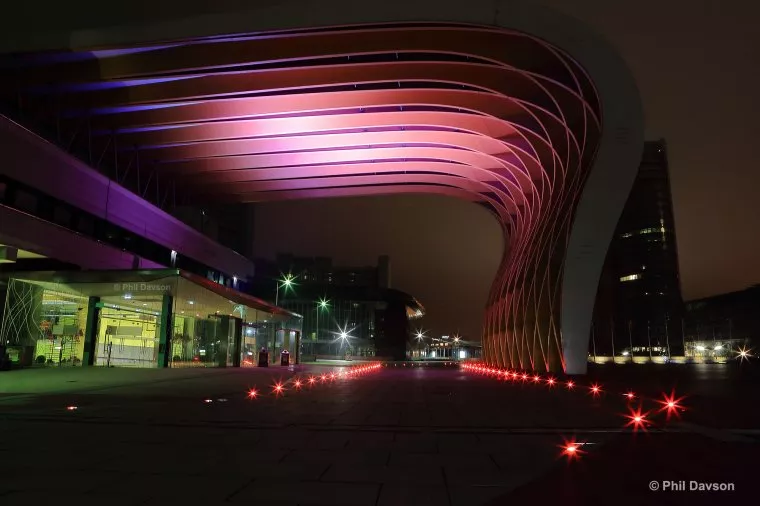 Long exposures at night
Long exposures at night will bring stunning results
, for example, if you photograph a street which has a lot of traffic at night, a Ferris wheel or simply stars which can produce beautiful light trails in a combination of a slow shutter speed and the rotation of the earth. Don't forget to bring along your tripod, as it is impossible to get a sharp image when you take an image at a slow shutter speed.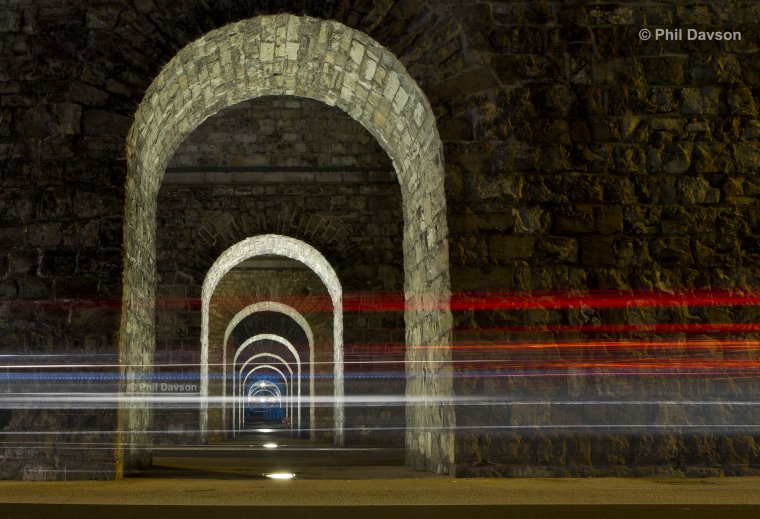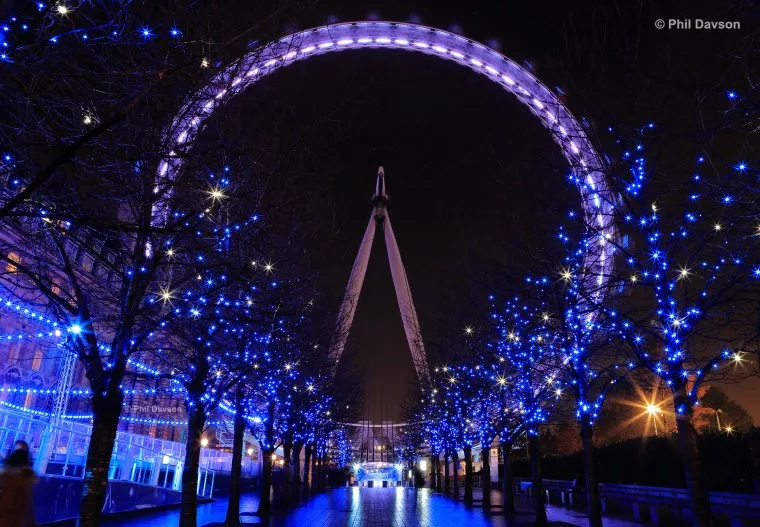 White Balance
If you shoot RAW, which I recommend for night photography, white balance actually is not as much of an issue since you can adjust the white balance in Lightroom, Adobe Camera Raw. Simply use the auto white balance setting if you are unsure about which white balance mode you should choose.
Image Composition
I would recommend studying the scene you want to photograph before it starts getting dark, so you have enough time to decide on an image composition, because as we know image composition is one of the most important elements of photography.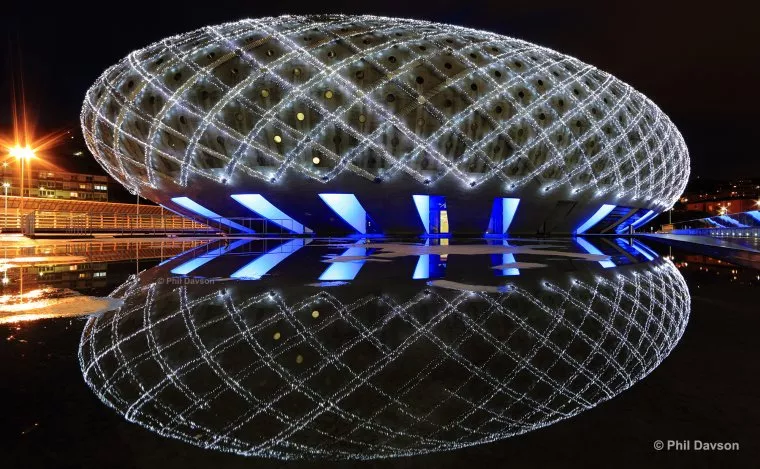 We hope you enjoyed this guide! Now it's time to pack your gear and set off to take some amazing night photographs to dazzle your clients. See you next time!
All images by Phil Davson.
The following two tabs change content below.
Julian Rad is a self-taught award-winning wildlife photographer, who was born in Vienna, Austria in 1991. When he bought his first camera at the age of 20, he found an expression for the fascination he had about nature & wildlife. He already had many publications in national and internation magazines and newspapers (New York Post, Daily Mirror, Daily Express, The Times, GEO, Digital Photographer Magazine...). He has won several photo competitions such as the comedy wildlife photography awards in 2015.