Mastering Architectural Photography IV – Post-Editing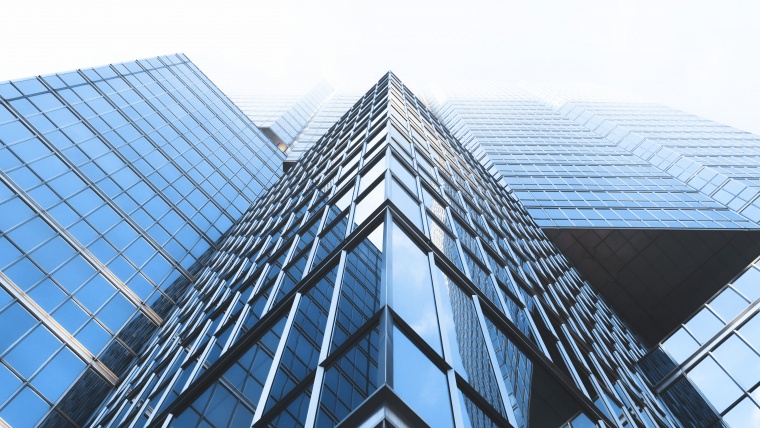 Mastering Architectural Photography IV – Post-Editing
www.sleeklens.com
Architectural photography has always been my favorite category of photography. Thus, I came up with the idea of writing a series of articles about architectural photography. I was going to put all the content within one single article. But, if I did in that way, I would have been unable to go into every detail that I would like to cover. Therefore, I divided the whole thing into 4 parts. Please check them out if you haven't yet. Although some conservative photographers might find post-editing unacceptable, it is, in my opinion, necessary for nearly all kinds of photography. Architectural photography is no exception. This is why I would like to include the post-editing part in the series of Mastering Architectural Photography. I would like to have the whole workflow of architectural photography covered in this series of 4 articles.
Exposure Retouching
There are various styles of architectural photography such as surreal, fine art and much more. The method of retouch varies according to the styles of your shots. We are going to discuss the most common approach of retouch in this article, which mainly aims at recovering the exposure of a photo since I hope you will have a solid foundation in architectural photography after going through this series of articles. I will have the most advanced retouching approaches explained in the future.

This photo is obviously underexposed. Exposing to the right (ETTR) has always been a controversial topic. The reason for ETTR is that appropriate overexposure could eliminate excessive noise from an image. It is because luminance noise is formed when a photo is underexposed. On the other hand, there are some reasons against the idea of ETTR. First and foremost, it is a relatively painstaking process to figure out the appropriate exposure when you are sticking to the ETTR approach. It would be inapplicable for the occasions where time is limited or shots are taken within seconds. Wildlife and sports photography are some of the typical examples. Secondly, Exposing to the left (ETTL) would always be a safer option whenever the shots could only be taken once. It is also a wise option when there are extreme brightness differences. The approach of ETTL prevents the occurrence of white clipping. In most cases, recovering the exposure of an overexposed photo is far more challenging than an underexposed photo. It is more likely for the former to lose the details in the highlights rather than vice versa. As you see from the photo above, it is underexposed and the luminance differences are also a bit extreme. Therefore, it is almost impossible to get a decent exposure without retouches.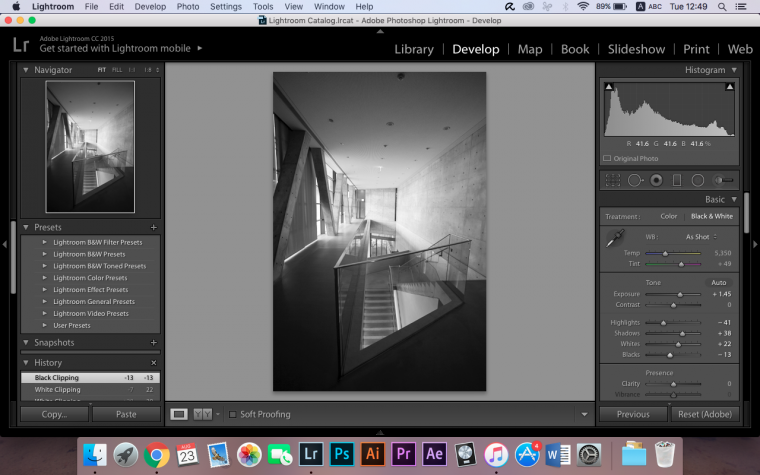 The workflow of exposure recovery goes like this. I usually start with the attribute Exposure, which determines the overall brightness of the photo. It is an equivalent of the attribute Brightness in Photoshop. Then, I will go ahead and play around with Highlights and Shadows. Under most circumstances, we will suppress the former while boosting the latter. It reveals the details in the darker and brighter part of the photo. Then, I will move on to adjust the attributes Whites and Blacks. This step saves your photos from white and black clipping effectively unless your photos were underexposed or overexposed severely. I am attempting to have all the details revealed in most architectural photos of mine. Therefore, I will always avoid white and black clipping. But, you will need a certain degree of contrast so that the exposure will look natural.
Vertical Distortion Correction
Vertical distortion can completely ruin your photos. It is specifically true for architectural photography. A professional architectural photographer would always pay attention to perspective distortion. Even the slightest perspective distortion, especially vertical distortion, is not tolerated.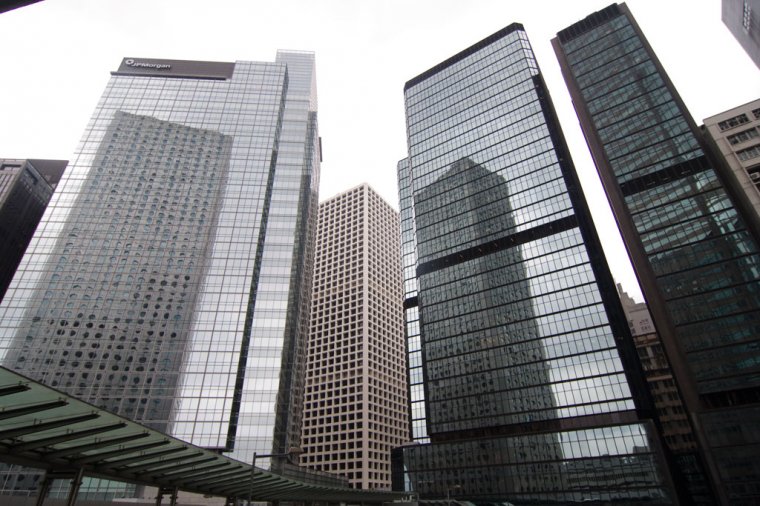 Buildings appear to be collapsing as the vertical lines bend towards the center when there is vertical distortion. (Courtesy: uofgts.com)

In order to fix vertical distortion effectively, you will have to take the distortion correction into account while shooting since cropping is inevitable during the process of distortion correction. I will go through the steps of distortion correction in the following part.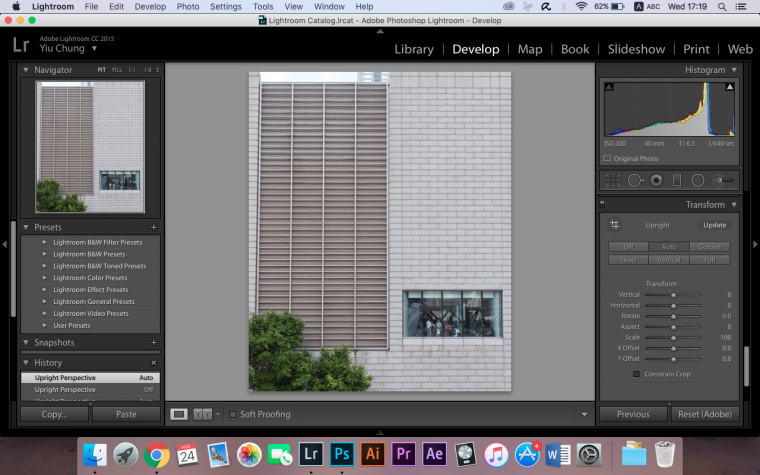 In order to fix perspective distortion, you will have to navigate to the panel of Transform on the right side of Lightroom. You can simply press Auto for automatic correction. It will do the work in most cases. However, the corrected result might not turn out as expected on rare occasions. If that's the case, you may want to do it in a manual way. Remember to have the checkbox of Constrain Crop checked before you start editing. Otherwise, blanks will be found along the boundaries of the photo. In addition, you should always do the lens correction, if necessary, beforehand. The most commonly used adjustments include Vertical and Horizontal. They fix vertical and horizontal distortion respectively.
This is the end of the series Mastering Architectural Photography. You may want to check out the previous chapters of the series. Stay tuned for more awesome tips and tricks.
The following two tabs change content below.
I am a freelance photographer who specializes in architectural, landscapes,streets and fine art photography. I have been learning photography for nearly 5 years. I am currently collaborating with some HK-based photography sites such as DCFever.com and FotoBeginner.