Mastering Architectural Photography III – Ideas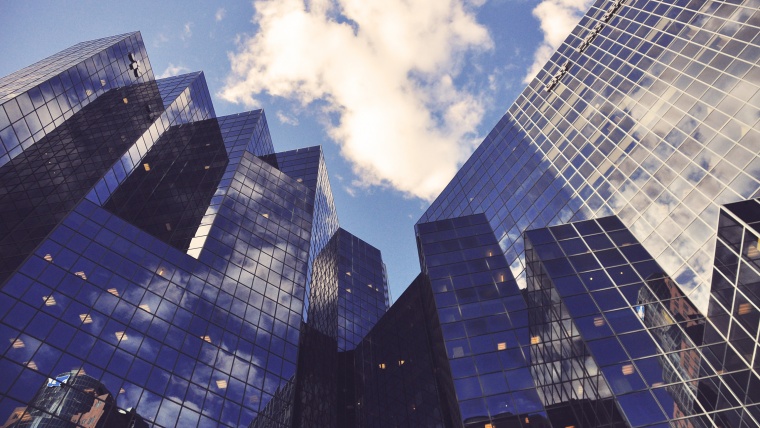 Mastering Architectural Photography III – Ideas
www.sleeklens.com
This is the third part of the series of Mastering Architectural Photography. You should have grasped the basics of shooting techniques if you have read the previous chapter. Check it out here if you have missed it. After familiarizing yourself with the essential skills of architectural photography, it's time for us to move on and discover the possibilities in architectural photography. You may find yourself running out of ideas or inspirations sometimes. If that's the case, this article is for you. You will find some decent ideas for your upcoming architectural photo shoot sessions below.
Minimalism
Minimalism has always been one of my favorite styles of photography. It is usually a good idea to take away all the unnecessary elements from your photos. Photos that are crammed with numerous subjects are unappealing to audiences. They will only distract audiences' attention from the main subject. In most cases, only the building itself matters.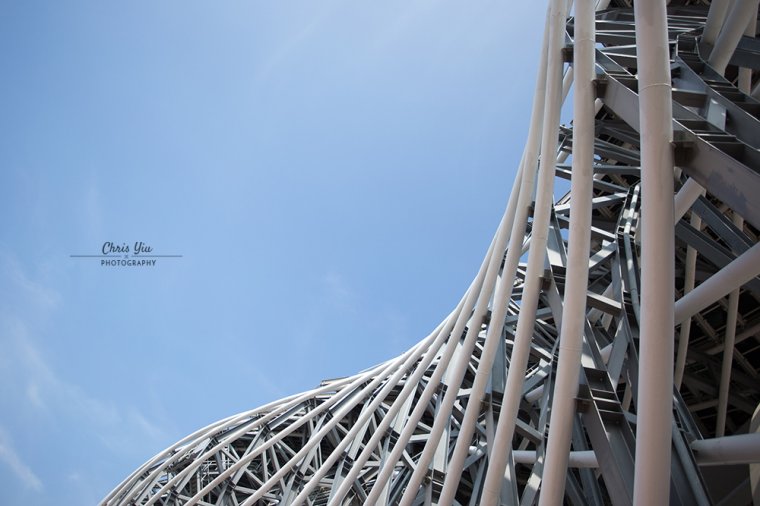 I would recommend you to start with shooting only the building itself when you are not sure about where to start. The photo above is an example. The structure itself is already an architectural masterpiece. Therefore, other objects can be excluded from the shot. You may attempt composing your shots with centered composition, which is a superb combination of minimalism.
Playing with Light and Shadows
I always believe that architects are great artists that are good at playing with shadows. It is never difficult to find fascinating shadows inside a meticulously designed building. The structures inside buildings cast various patterns of shadows. Some of the shadows may form attractive geometric shapes.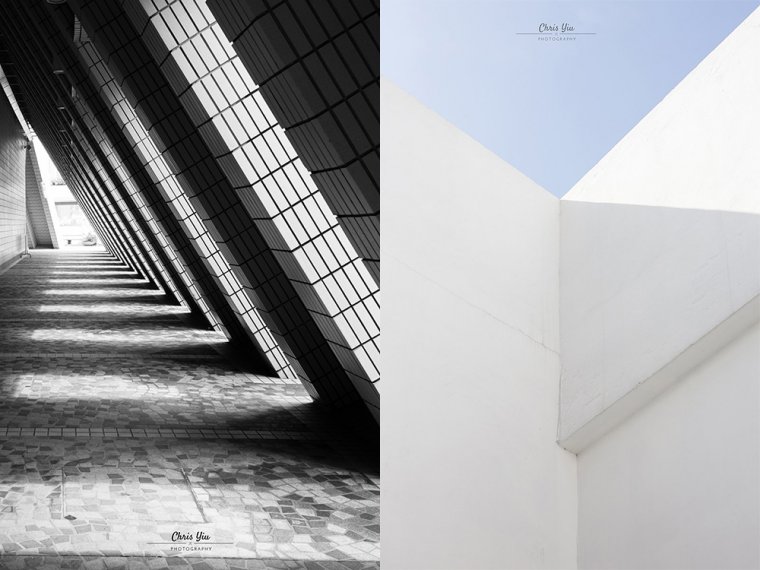 Before getting down to business, you should always consider whether it will be shot in high-key or low-key. There are no model answers for such question. High-key and low-key lighting refer to different lighting ratios in a scene. In simple words, high-key photography produces brighter images whereas vice versa for low-key lighting. In architectural photography, high-key images often deliver a sense of modernism while low-key images highlight the contour of subjects better. You will see the differences between high-key and low-key photography from the two images above.
Top to Bottom
Have you ever felt bored about the ordinary perspective you have been seeing the world from? Or have you been visiting the same building so many times that you find it difficult to shoot something new? Shooting from a brand-new perspective will do the trick. I would recommend you to shoot from upper floors to lower floors. Overlooking from a higher place is an interesting experience. You will see the view that you haven't seen before. Every three-dimensional subject in the scene looks two-dimensional when you see them from upper floors. Look into the geometry that you see from this perspective carefully. You will discover countless possibilities when viewing from the top.
Long Exposure Photography
This idea could be somehow a cliche. It has been around for decades and is commonly seen in fine art photography and architectural photography. However, I deeply believe you should give it a shot if you have never tried this on architectural photography. Needless to say, you will need some moving elements in your shots. Clouds are a decent option while you are shooting from the outside. Long exposure photography works well with black and white in most circumstances. Doubtlessly, you should never shoot in black and white blindly. You should pay attention to the lighting conditions, gradients, and other factors before you shoot in black and white.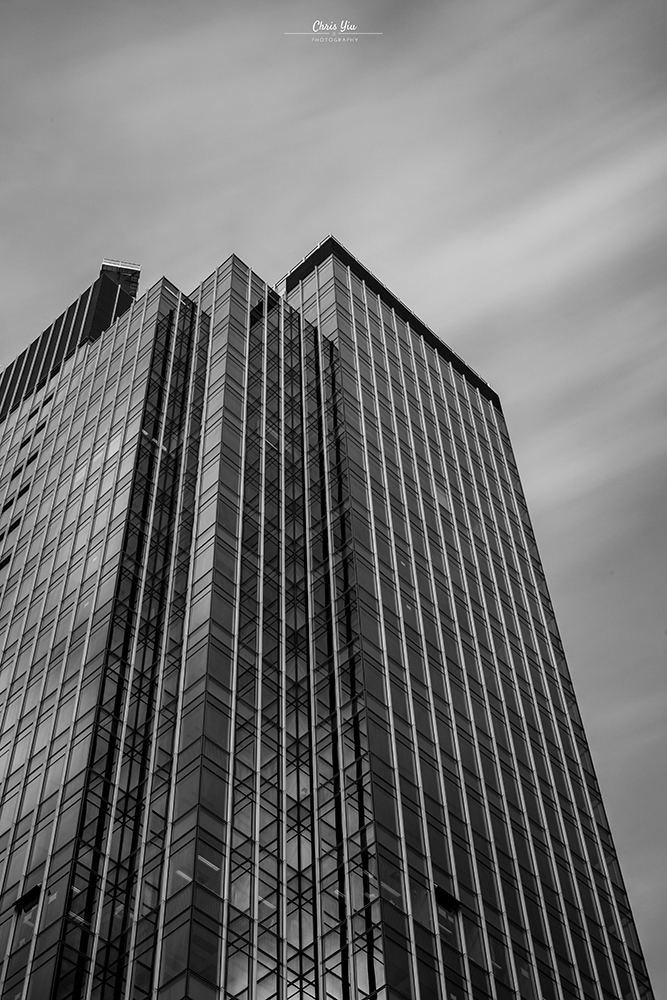 In the next chapter, we will go through the essential skills of editing your photos. Stay tuned!
The following two tabs change content below.
I am a freelance photographer who specializes in architectural, landscapes,streets and fine art photography. I have been learning photography for nearly 5 years. I am currently collaborating with some HK-based photography sites such as DCFever.com and FotoBeginner.