The Ultimate Guide to Camera Equipment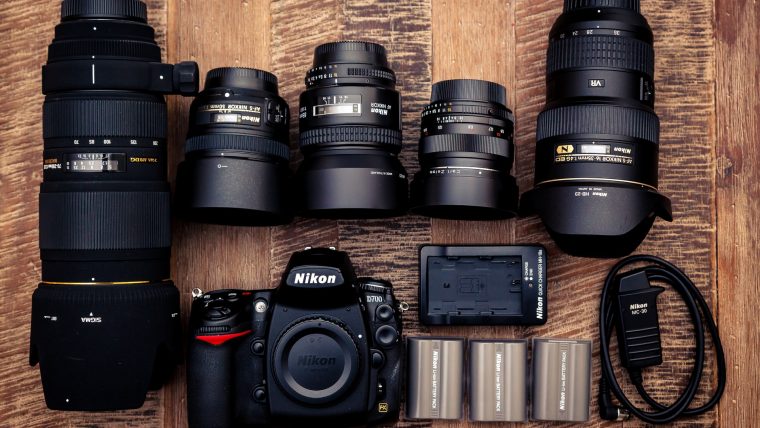 The Ultimate Guide to Camera Equipment
www.sleeklens.com
Digital cameras come in all different shapes and sizes along with great features built into each. Picking your first digital camera might be a bit similar as to how you'd choose your first car. You want it to be amazing and have that new smell and feeling along with giving you the best performance for your money spent. In this article, I will be sharing some points that should help you decide which camera equipment best matches your needs and skill set as an experienced or new photographer. I won't jump too much into the features because after a while that can be a bit boring but for the most part, I will mention some key things which are crucial in deciding the best camera for you.
What to Consider When Buying a Camera
What do you need a camera for?
This is the first question you want to ask yourself before you even begin the searching process. I've seen too many times where someone buys a professional camera just for simple work tasks, when a mirrorless camera or point and shoot cameras would do the job just fine. Let's put it this way, you probably don't need a Canon 1DX Mark II if you're going to simply be taking photos of some tools at work. It is an amazing DSLR camera, but if you're a beginner and not using the camera for anything other than taking a few shots of tools at work, then that's almost insulting to the camera itself. A Canon 1DX Mark II is considered a professional body camera or pro body for short but the definitive word there is professional. With that said, it's always good to first have an idea of what the camera will mainly be used for before going out to get one.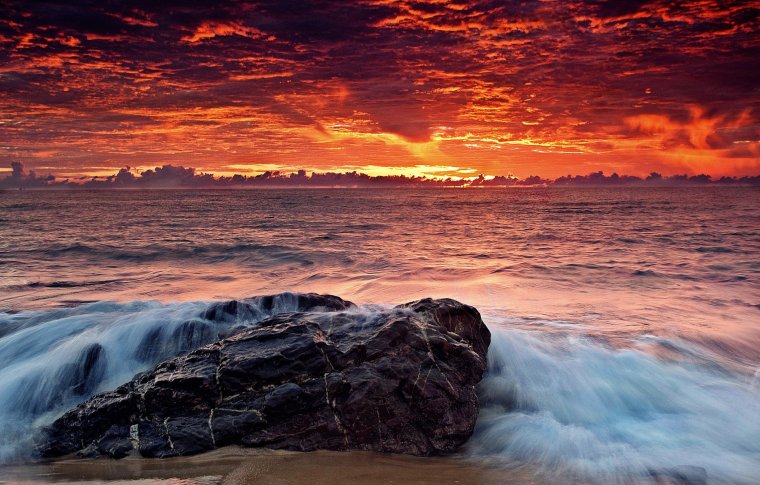 Be sure to read reviews
When buying photography equipment, always make sure you read the reviews to aid in your decision. Reading or watching reviews often help to reveal underlying problems or issues that you probably wouldn't find out until you got the camera in hand. I would advise spending at least a few days in your spare time to skim through different product reviews of the DSLR camera you desire or watch a few Youtube videos to hear comments from professional photographers about the pros and cons of the camera you're looking at. This not only helps you to get exactly what you need and for nothing to come as a surprise to you. This step actually adds to you learning a bit more about the camera you want as well.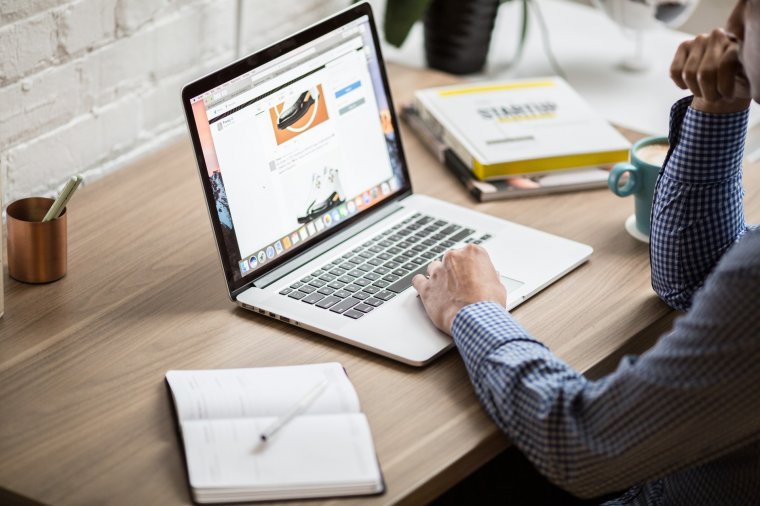 Get some hands-on experience
You want to be as familiar with your camera as possible so it seems like a seamless transition when you actually get the camera in your hand. You often have camera shops that are willing to rent camera bodies and lenses per day at only a fraction of the cost of the actual product. I encourage you to visit your local camera shops and get familiar with the camera of your choice. Get a feel for how it would work in your hands as well as if the size and weight of the camera are relative to what you expected. As much as reviews may reveal the weight of the product, you're often not certain until the camera is actually in your hand, and believe me, some of these cameras can be heavy.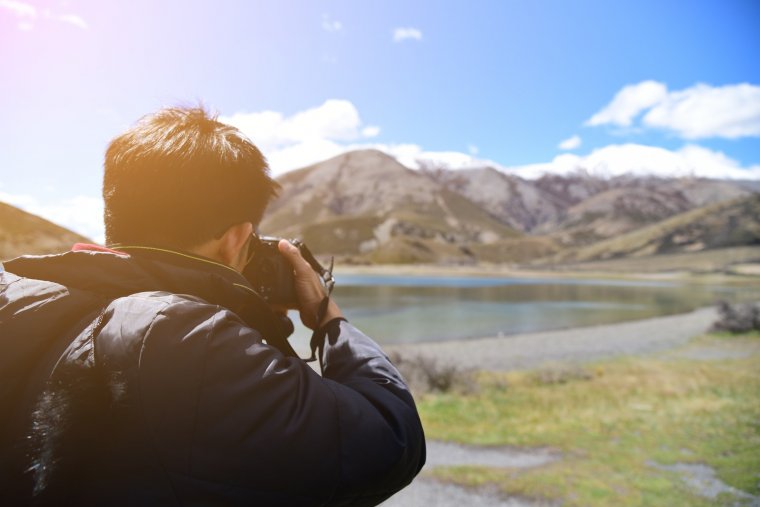 Price Negotiation
This should be a given, but always shop around when it comes to purchasing a camera. Often some of us feel safer by just ordering from one source all the time, such as Amazon or eBay, but keep in mind there is always somewhere else to get your camera without putting a huge dent in your pocket. Some retailer may sell a whole kit with a camera bag and extra lenses that you probably don't need but it can sometimes be cheaper than a retail store selling only the camera body and kit lens. Of course, you should always be cautious of who you buy from and check their reputation before purchasing.
What Kinds of Camera Lenses to Buy
As a photographer, your equipment dictates what types of photos you can take. Or… is it the other way around? Actually, it depends on how much forethought you put into the process of choosing which camera lenses to buy. Because camera lenses usually last a long time, they are an investment that should be researched and have a well-thought-out purpose in your equipment bag. So instead of having your dictate what type of photos you can take – why not choose the type of photos you want to take first, and then buy the equipment afterward?
Natural Perspective Photography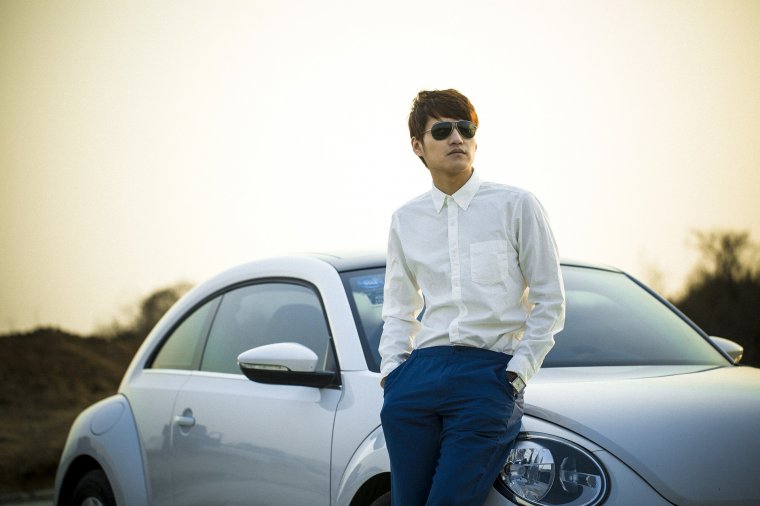 The first type of photos that we'll take a look at when you are choosing what type of camera lenses to buy are natural perspective photos. These photos look natural to the eye because the focal length renders the scene at a perspective similar to how our eyes would render the scene. For a full-frame SLR or 35mm film camera, this would be a focal length of 40mm-55mm. For a dslr camera with an APS-C size sensor, 28mm or 30mm lenses would look most natural and can be used for a wide range of photography styles, including portraits, street photography, and candid photography, making them a great option for beginners. These lenses also force the photographer to be creative, since the focal length alone isn't something that automatically gives a unique perspective. The photographer must look for a great angle or other compositional feature to make the photo more interesting.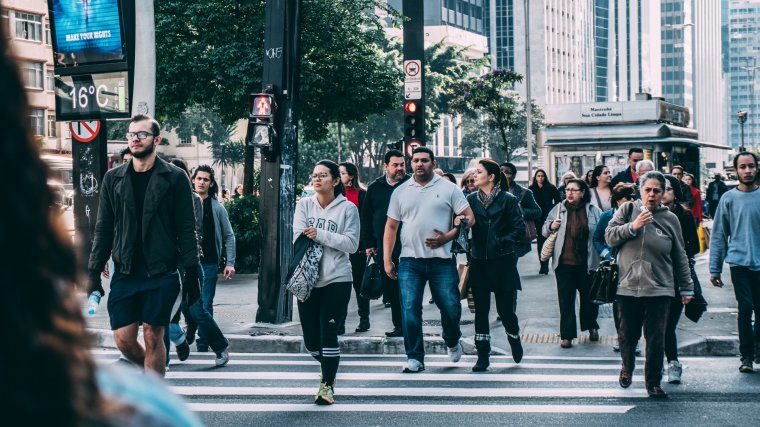 If you are interested in picking up a lens for natural perspective photography, the recommended Canon lenses would be:
Canon Full-Frame
Canon EF 28mm f/1.8 USM
Sigma 30mm f/1.4 DC HSM Art
Canon APS-C Sensor
Canon EF 40mm f/2.8 STM
Canon EF 50mm f/1.8 STM
Canon EF 50mm f/1.4 USM
Macro Photography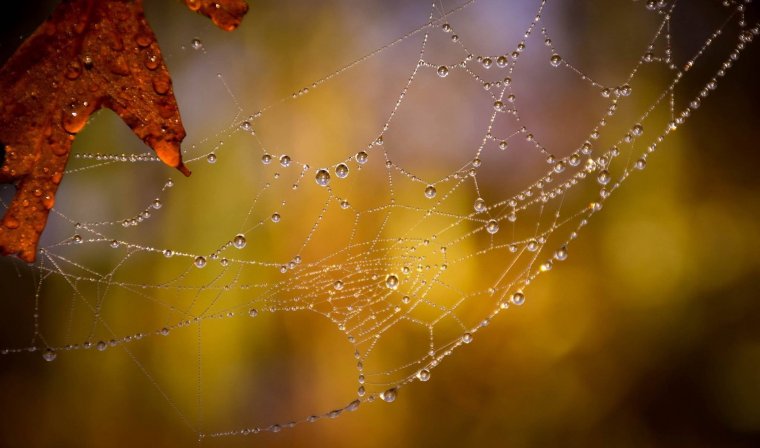 Macro photography is definitely an art that requires the appropriate photography equipment. A requirement for any photographer who wants to take tack-sharp photos is to shoot with macro lenses. These lenses each have their own pros and cons, but they share in common the ability to get up close to your subject and they also have great image quality. Thankfully, there are a few options for photographers with different budgets.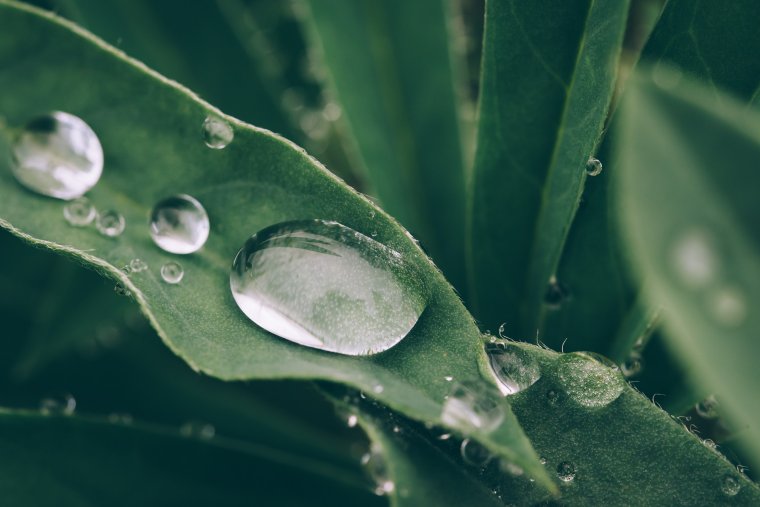 If you need help choosing what camera lens to buy for macro photography, here is a list to help you out!
Macro photography Canon lenses:
Canon EF-S 35mm f/2.8 IS STM Macro
Canon EF 100mm f/2.8 USM Macro
Canon EF-S 60mm f/2.8 USM Macro
Canon EF 50mm f/2.5 Compact Macro
Portrait Photography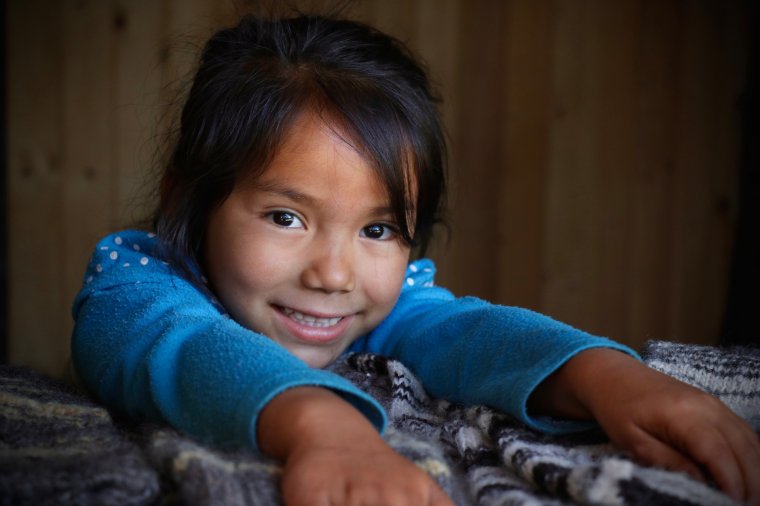 Do you love to take photos of people? Are you fascinated by the idea of being paid to shoot portraits in the future? Of course, certain lenses are naturally better than others at taking portraits of people. Often, a fast lens that can go to f/1.4 or faster is recommended for portraits. Why? As an example, let's reference the photo above of the cute young girl. The soft blur around the subject helps the viewer to focus on the pivotal point in the photo, which is the subject's eyes. Fast lenses with apertures that can open up for f/1.4 or lower will create a shallower depth of field, therefore increasing the blur around the point of focus. There are many great lenses in this range, but here is a short list of the popular lenses to help you with choosing which camera lenses to buy.
Portrait Canon lenses:
Canon EF 50mm f/1.4 USM
Canon EF 85mm f/1.4 USM
Canon EF 35mm f/1.4L USM
Animal Photography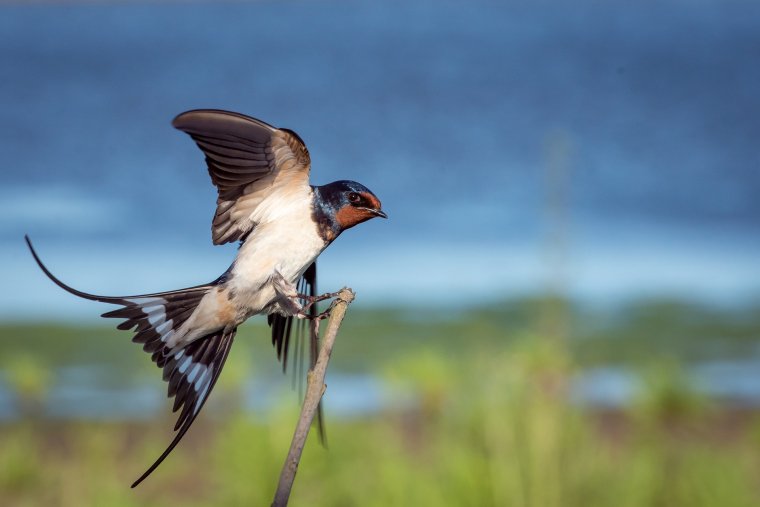 If you're an animal lover like me, you likely also love animal photography. Being able to capture an animal in its habitat, doing whatever it does day-to-day, is an amazing feeling. The common challenge that animal photographers all face is being able to get close enough to the animal to take the photo (unless it's a domesticated animal/pet). To overcome this, most animal photographers use lenses that have long focal lengths (100mm and above).
Telephoto Canon lenses:
Canon EF 135mm f/2L USM
Canon EF 200mm f/2.8L II USM
Canon EF 70-200mm f/2.8L USM
What Photography Gear Do I Need?
In addition to a good camera body and lenses, you'll want to invest in gear and accessories that ensure your photo shoots go smoothly.
Camera Bags
If you want your outdoor adventures to succeed, your camera bag should be comfortable and lightweight. The more comfort you have, the easier it will be to concentrate on photography and not on your body's level of discomfort. The lighter your camera bag is, the less tempted you'll be to leave it somewhere and, consequently, lose your valuable possessions. It's also a great way to protect your camera from accidental damage while transporting it from shoot to shoot.
For a camera bag to be comfortable, it has to contain essentials only, aka items you simply can't live without on a day-to-day basis.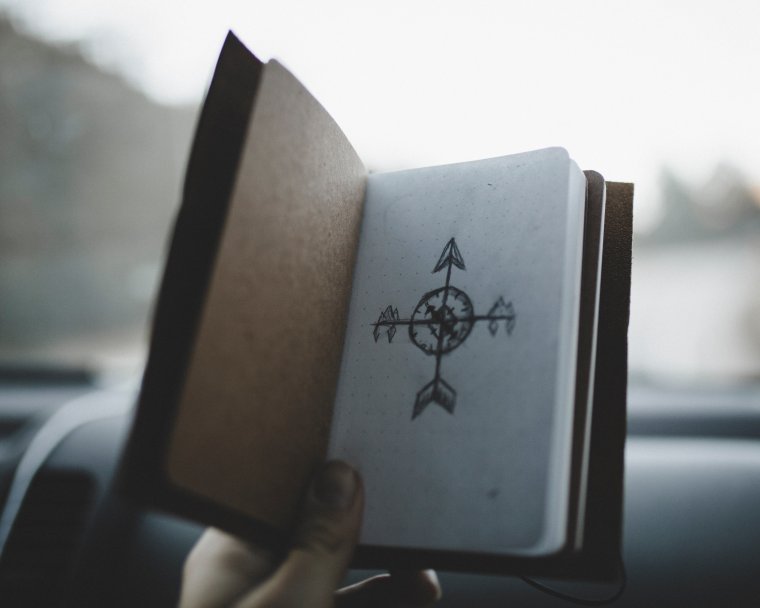 A Notebook
Stationery lovers, this one's for you!
No matter where in the world you are, you're always close to a new opportunity. Opportunities come in the form of ideas, people, locations, or insignificant details. Since it's easy to forget them while traveling, why not document them in a reliable little notebook?
A notebook can store contact details, places you'd like to revisit, inspiration, and anything else you find important. At the end of your trip, it will provide you with an abundance of valuable information that might lead you to even bigger adventures.
Since you'll probably use your notebook often, make sure you buy one that has a rough cover. This will ensure that it won't fall apart after a few quick uses.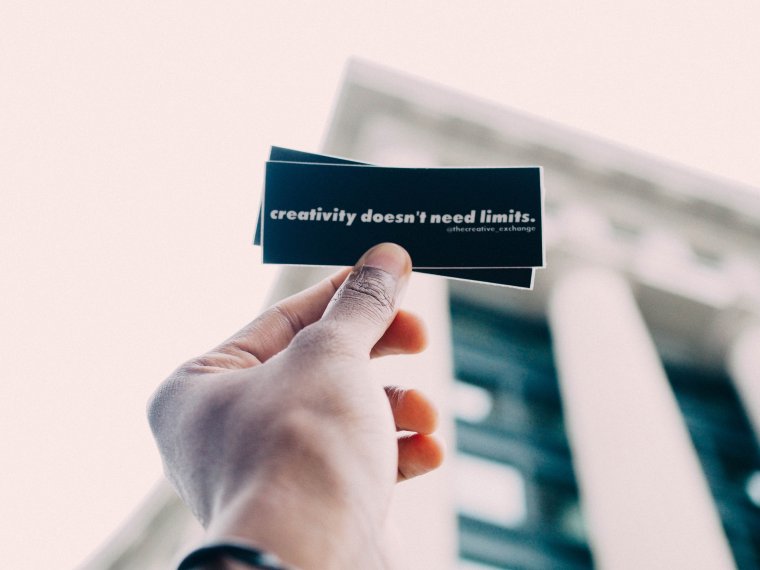 Business Cards
Business cards are a must if you're running a photography business. They reflect style, professionalism, and an eagerness to work with others. They're also much more eye-catching than handwritten notes. After all, you never know who you might bump into outside the photography studio: potential clients, collaborators, and friends might all be waiting for you to provide them with your contact details.
The best thing about business cards is that despite their lightweight, they can have a significant impact on your life. All you have to do is give them out wisely.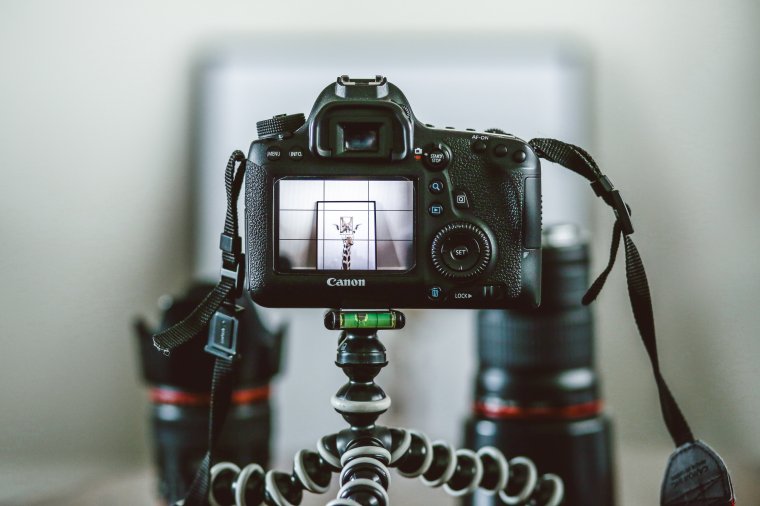 Mini Tripod
Mini tripods are small, light, and easy to use in any situation. They're particularly great for nighttime, landscape, long exposure, and self-portrait photography. The best thing about them is that they can be effortlessly carried wherever you like.
There are all kinds of tripods available online, many of which are conveniently flexible. In addition to keeping your photos sharp, they'll provide you with new challenges. You'll get to work with different angles, settings, and perspectives.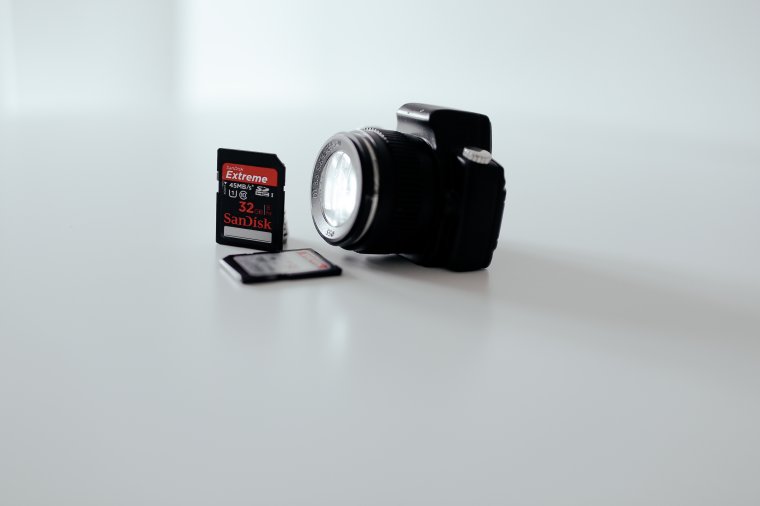 Spare Memory Cards and Batteries
Finding the perfect location only to realize that your camera battery is about to die. Catching that ideal light only to find that you're out of space. Not going somewhere because you can't take more photos and you can't store your current ones anywhere.
All of these scenarios are discouraging. They're also avoidable.
The more batteries and memory cards you have, the less limited you'll feel. Try to invest in as many as you can. Keep your most excited self in mind as you decide how much to purchase. Do you tend to shoot nonstop when you're inspired, or do you take your time to pick the right shot?
I also recommend investing in an extra lens cap, battery case and SD card cases. Both will keep your precious items safe.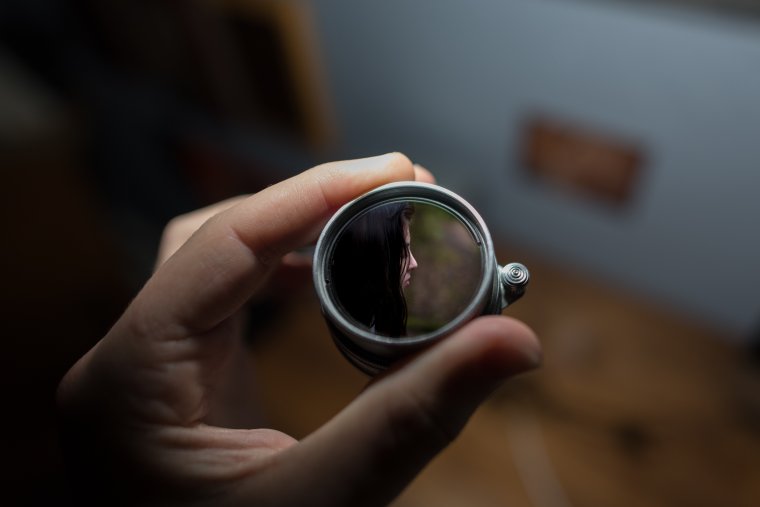 Cleaning Equipment
Dust is present everywhere. Wiping your lens with a random cloth might result in scratches. If you want to take clean-looking photos without damaging your camera gear, you must have a lens cleaner in your camera bag.
Here are a few tools you can use to clean your equipment. All three are very small and easy to use:
Lens Pen
Blower
Microfiber cloth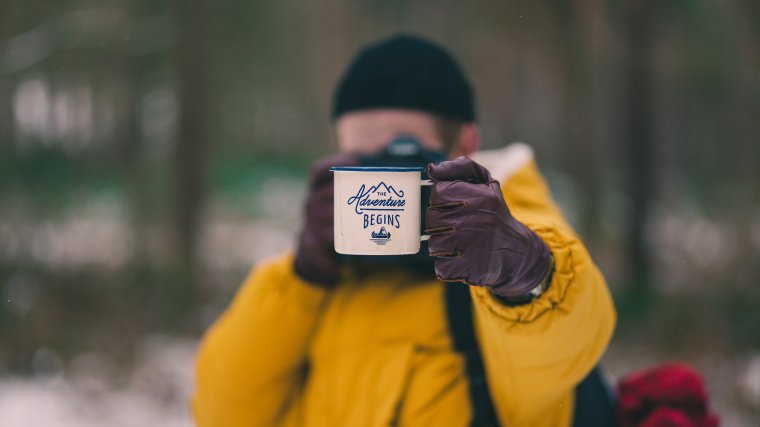 These gear essentials will not only make your life easier but keep your body comfortable as you go on trips. They'll also provide you with new connections, artistic challenges, and space. Most importantly, many of them will keep you happy and safe. As a professional photographer, that's exactly what you deserve.
The following two tabs change content below.