Updated 05/08/18!
One of the tools that we use the most, in our daily lives as photographers, which we certainly tend to take for granted are the memory cards. Why are they so important? Without them, it would be impossible to store the photographs we capture, given the fact that, in the best of cases, cameras have just 32 MB of internal memory… Which actually translates into 5 or 6 pictures, depending on the quality of the image.
There are certain parameters that we must take into account when choosing an SD card model:
a) Type: can be SD, micro SD, CF, M2 (Sony cameras; but the SD is mainly used as a universal format.)
b) Data transfer speed: Crucial for action pictures or shooting in burst mode
c) Price
d) Capacity: Namely, how many GB of storage we can count on.
The main difference between a Micro SD card and an SD is the size for which they were designed, the first being only suitable for mobile devices such as Smartphones or similar small devices; however, many Micro SD cards actually come with SD card adapters.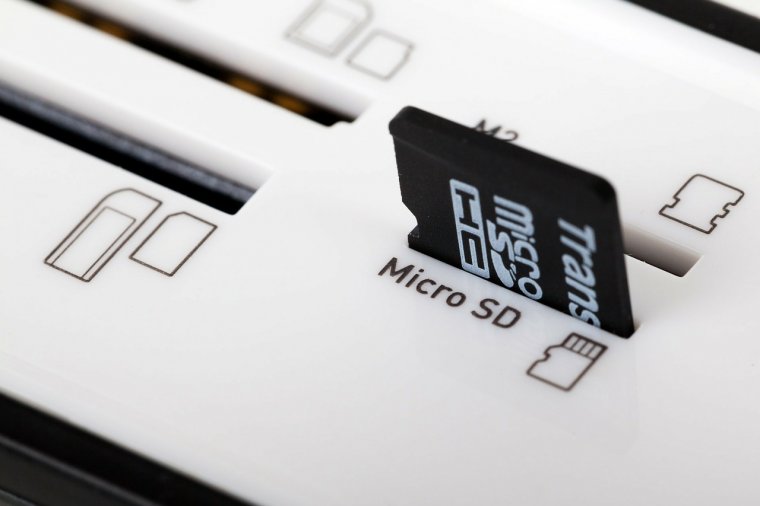 Data transfer speed affects two fundamental aspects: reading and writing data. While many fall under the premise that it is much better to have a high reading speed, the truth, which also applies for DVD recorders, is that the value that matters is writing speed, since it is the task that requires more resources to be used for both the camera and the process of developing your files to function properly. As a general trend, manufacturers tend to show the value of reading speed, whereas the value of the write speed will be something that you have to find out on the website of the manufacturer.
According to their reading speeds, SD cards were categorized into 'Classes'
1) Class 2 – 2 MB/s
2) Class 4 – 4 MB/s
3) Class 6 – 6 MB/s
4) Class 8 – 8 MB/s
5) Class 10 – 10 MB/s
This classification applies only to simple models of SD cards, not being applicable to some SDHC/SDXC models, since they use a system known as UHS, which guarantees higher data transfer speeds, making them ideal for HD footage. (Rates of transfer in these cases are 10 MB/s or 30 MB/s)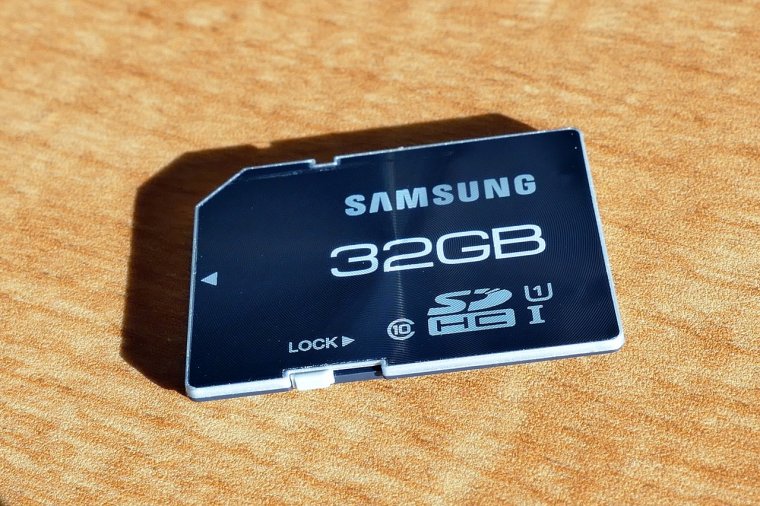 As minimum capacity, we should now consider that 16 GB is the minimum that a photographer should use to start working. Smaller capacity cards will tend to create more work and take more time spent on changing cards, especially if we work in RAW format; still recommended to utilize cards with a minimum capacity of 32 GB, if we jump to Full Frame. In my personal case, when I travel, I usually pack several SDHC class 10 cards, each with a capacity of 32 GB stored comfortably in my SD card holder.
After exposing the main elements of which to consider, let's take a look at the very best 21 SD card models that are available in 2018!
SD vs. SDHC vs. SDXC
This well-known system rating is the way in which the market defines the storage capacity in GB of each memory card.
SD (Secure Digital) cards are the oldest, discarded by the current market but still worth to be mentioned to understand the denomination of these current models. These cards were limited to just 2GB of storage data.
By the year 2006 SDHC (Secure Digital High Capacity) cards came into the market, lifting that restriction to now 32GB of storage data.
The first SDXC card was introduced in 2009. Going now from 32GB to 2TB, they are the current go-to option for any professional photographer and, mostly, videographers who want to work in 4K video.
Best 21 SD card models
Selection Criteria
What did we consider to come up with this list? Certainly, many variables were analysed to end up with this selection, thus we would like to share our criteria with you all.
Size: Essentially, photographs translate in a need for storage capacity. Which size do we need to use? Well, that depends on the kind of camera you happen to be using. Compact Cameras and most Bridge ones work with just JPEG format, which by being a compressed format, it won't require much larger storage capacity than 2-4 MB per photo. Mirrorless and all DSLR cameras work in both JPEG and RAW, though photographers tend to ditch the unneeded JPEG in favor of RAW format's versatility; therefore, a base of 10-13 MB per photo is needed, though file size can be bigger depending on the overall image resolution and sensor capacity.
As a core concept, start with no less than 8 GB for any kind of camera, switching to a minimum of 32 GB for DSLR and Mirrorless cameras (64 GB for Full Frame models).
Class: Like we stated above, we label as 'Class' the writing speed capacity of the SD card itself. The higher the value, the faster the card will be, though price increases the higher the class is.
Physical Card Size: Though SD is the standard used by cameras all over, we need to consider the advantages made in smartphone photography technology; hence, microSD cards or microSD cards with SD adapters become essential for most photographers these days, especially if we aim to work with more than our cameras and choose new technologies such as drones.
Brand Reputation: Don't get me wrong on this behalf. There's nothing wrong with having a preference for a certain brand, even sticking to it through your career as a photographer. However, as we improve in both gear and skills, our needs will require getting higher qualified cards to craft a reliable workflow – this is where brands such as PNY, Lexar, Kingston, SanDisk and Transcend have an added value in comparison with their competitors.
FAQs
1. What's going on with Lexar?
Despite being one of the most awarded brands by professional photographers all over the world, the recent news does tell us that its parent company, Micron, has decided to discontinue the production of both Lexar SD cards and flashcards. Disappointing no doubt, mostly if we consider that Lexar provided some of the fastest cards available in the market without compromising its reliability; therefore, if you see a Lexar card out there, better grab it prior they run out of stock.
2. Are microSD-to-SD card adapters reliable?
This depends mostly on the brand we're talking about. I had a very nasty experience with an ADATA one, even to the point of losing captures of some sessions due to corrupt files when trying to write data. My recommendation? If you need to use microSD cards due to a Drone or a Smartphone, then have spare microSD cards for such purposes and do not use adapters to make these cards work with your digital camera.
3. How many cards can I carry around?
As many as you wish, though it depends on the occasion your session is going to cover. Wedding and event photographers tend to carry around between 2 to 3 32 GB SD cards (or 64 GB better), as you can sort out the event as welcoming stage, main act, closure (if we talk about a wedding: entrance, wedding ceremony, party). For long trips, be sure to carry a minimum of 5 SD cards, as you cannot be sure when you can access your PC to download the files, thus you can end up with over 1k photos if you have enough spare batteries to help your work.
4. What happens if an SD card gets wet?
SD cards aren't waterproof – that's a rule to follow. If by accident we let our SD cards to be in contact with water we must be certain there will be data loss in the best scenario (if not the SD card goes undetected by the computer itself). For fixing these "accidents" you can rely on the services of data recovering software, though it's not guaranteed it will work with 100% effectivity.
As you can see, there are multiple and variated options to consider before making a stock of SD cards – it may seem like quite an investment, but on any trip that one takes, simply avoid going to cyber cafes or having to carry my PC, making the day a set of experiences and preferences to the consumer.
We hope that this guide has been to your liking! See you at the next time!
SaveSave