Meet the Canon 1D X Mark II: A Much Awaited Release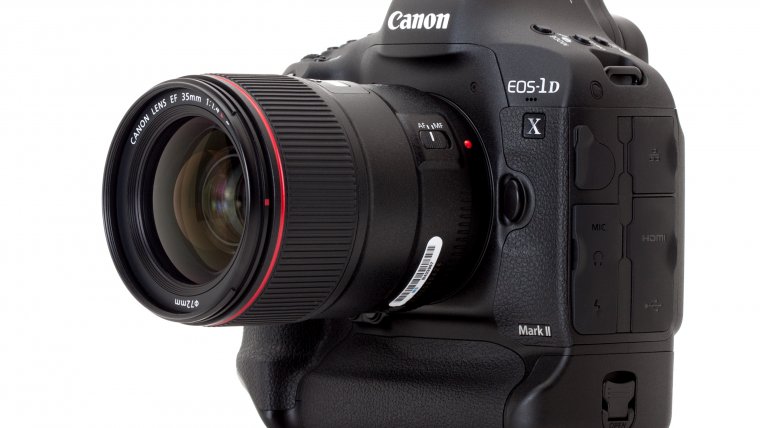 Meet the Canon 1D X Mark II: A Much Awaited Release
www.sleeklens.com
Even in the ever-growing mirrorless camera market, there are always some good DSLRs pouring left and right. No matter the price and the category you can still find a DSLR that can compete with almost any mirrorless camera and even the superzoom camera like Canon Poweshot SX70 HS inside its price bracket. It's true that some mirrorless cameras even managed to overshadow their DSLR counterparts and continue to do so. Still, there's one category of cameras left where the DSLRs still reign supreme and can't be touched by any mirrorless cameras and that's the most expensive and workhorse cameras like the Canon 1D X Mark II we are reviewing today.
The reliability, speed, ruggedness and endurance of these types of DSLRs still can't be matched by anything. Still, that doesn't necessarily guarantee that the 1DX Mark II will be a flawless and the best Canon camera ever introduced in the market. It should at least come close to that when you take into account the demanding audience it is targeted at. We are really excited to see what the newest iteration of Canon's flagship cameras brings to the table and what kind of improvements come with it in comparison to its predecessor. Will the Canon's reputation in this part of the camera market still remain intact or is it going to be shaken a little?
As the sensor is the part that makes every camera let's start this section of the review with a few words about it. It's a newly designed 20.2-megapixel full sensor with Dual Pixel AF technology on top of it. It's not a big increase in megapixels over the 1D X, but it should bring an improvement in noise performance and better dynamic range.
Pros
Built-in WiFi
4K Video Resolution
Built-in GPS
Touch screen
Long battery life
Weather-sealed
Good Low-Light ISO performance
Cons
Heavy body
No image stabilization
No articulated screen
Click to read the full Review
We'll see if this holds true later. It also brings higher expanded ISO value of 409,600. While the number of megapixels has been increased, surprisingly so is the maximum burst rate which now sits at 14 fps (16 fps with mirror being raised) instead of the 12 fps on the 1DX. It's a healthy improvement and all thanks to the powerful dual DIGIC 6+ inside. There are also noticeable improvements in buffer size and instead of two CompactFlash slots you now get only one of those together with the new CFast slot.

While the viewfinder is still the same 100% coverage 0.76x magnification pentaprism unit, the screen received a noticeable upgrade. Its resolution has been bumped to 1,620,000 dots, size to 3.2 inches and it's also now touch-enabled. There's also a new metering system that has more than three times the resolution than the one on the 1D X and now sits at 360,000 pixels. This should bring more reliable exposures and more accurate autofocus. Noticeable improvements have also been made on the video front.

The 1D X Mark II records in 4K resolution at an impressive frame rate of 60 fps and you can also take advantage of both the headphone and the microphone jacks. One thing which could have received an upgrade is the autofocus system, which is the same 64 point phase detect system found in the 1D X. This isn't necessarily a bad thing as this is still a very capable system by most standards. Where you'll really notice the different is when shooting in live view and while shooting video because of the included Dual Pixel technology.
Body and handling
As you would, the 1D X Mark II packs some serious punch when it comes to its body and there's certainly a lot of it. Being made out of magnesium alloy and weighing 1530g it's a behemoth in the world of DSLRs. This may be a deal breaker for some, but those wishing for a more balance when using their telephoto lenses handheld or who wish the best battery life available have no choice but to learn to live and work with a camera of this size. One area where everyone will appreciate the extra heft is the build quality. This is where the 1D X Mark II really shines. Right from the time that you take the camera in your hands, you can feel it's robustness and how comfortable it is to hold no matter if you hold it in landscape or portrait orientation. This has always been a great selling point for this type of cameras and the story holds true for 1D X Mark II as well. Expandability is also a big plus with this camera because there's a multitude of different ports hidden beneath all those flaps. These are the USB 3.0 and HDMI ports, headphone and microphone jacks, dual CF card slots (one is a regular one and the other is a faster CFast 2.0 slot) and there's also a socket to connect a wired remote. As this is a camera where control is the key to allowing the photographers to take those money shots, we should take a look at all of the available controls on the camera itself. Looking at the front of the camera you will find two sets of buttons; two depth of field preview buttons and two customizable M-Fn buttons. So not much is going on here.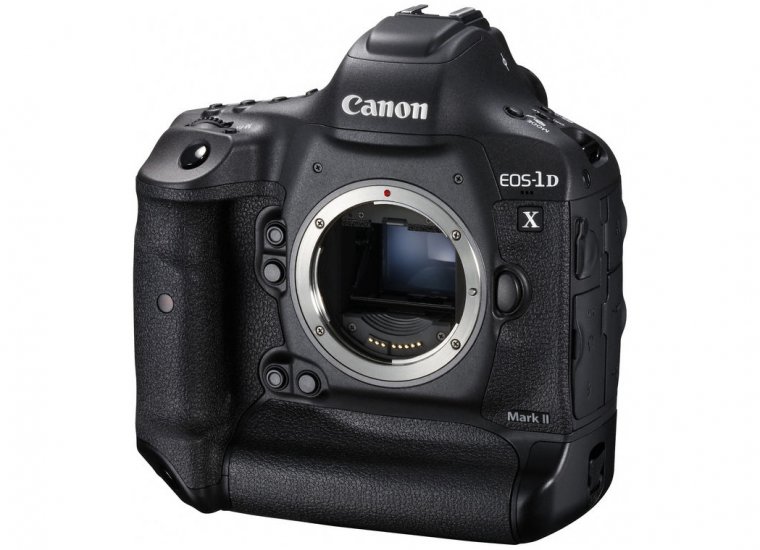 The action begins when you turn the camera around. Left of the viewfinder you'll find the Menu and Info buttons while on the right of it reside the live view/start recording switch, AF-On button and the focus point joystick. Underneath it lies the Q button, control wheel and additional three buttons which have the same functionality as those on the top right of the camera and are meant to be used when you turn the camera in the portrait mode. Lastly, there are 5 buttons under the screen and a little LCD screen to show you information like battery life and a number of remaining shots. When you take a look at the top of the camera, you'll notice that the main mode dial from other Canon DSLR is missing, quite interesting. Instead of it, you'll find three buttons: Mode, Drive/AF and Flash/Exposure metering buttons. As with many other professional cameras, there is no integrated flash unit and in its place, you'll find the GPS receiver. On the right top side beside the shutter button, another M-Fn customizable button, control dial as well as the LCD backlight, WB, exposure compensation and ISO buttons. Under those last four buttons, you'll find the traditional LCD info screen. The buttons and the dials themselves all offer a nice tactile feedback and have a reassuring feel to them when they're pressed or scrolled with, so we can say that Canon nailed the body of the Canon 1D X Mark II with confidence. Both the screen and the viewfinder are great and have no real drawbacks. The screen itself is also touch enabled, but not in its entirety. You can only use it to select the desired AF point while focusing and that's it. Considering this is the main selling point of having a touchscreen on your camera and the sheer amount of manual controls available we decided there's no reason to complain about this.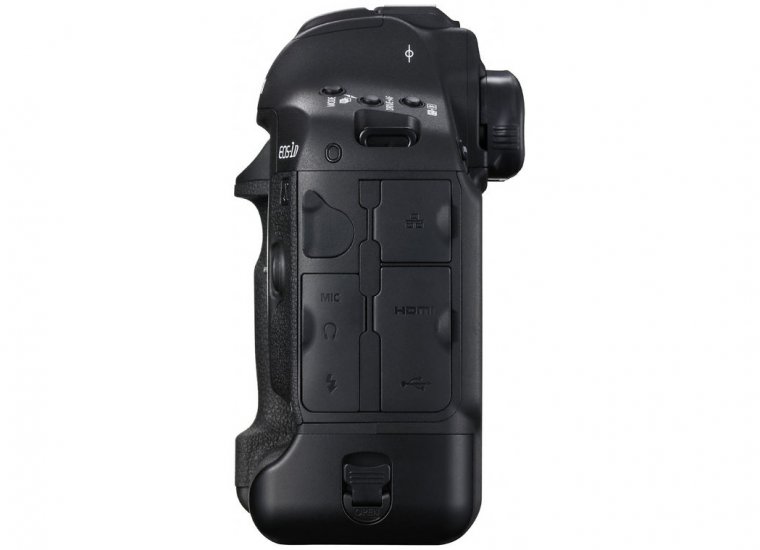 The menu system and the UI, in general, is your standard Canon affair and works very well. Why change something that isn't broken, right? Everything is nicely categorized, color-coded all of the important settings are easy to reach. The 1D X Mark II gives you the ability to customize the behavior of some buttons, but it's not that extensive like on some other professional cameras. This just means that only some buttons hold some functions and others do not. It will only be a minor annoyance to some for a limited period of time until they learn to adjust to it and take a little more time than usual to set it all up. The Q Menu (or Quick Control Menu) is also available and you can customize its content and layout to your liking and really make it your own. All you need to do is press the Q button and it's immediately at your disposal. This is the part of the review where we usually cover the Wi-Fi capabilities of a camera and we are already met with one disappointment in regards to 1D X Mark II. There is no integrated Wi-Fi unit. If you want all the functionality you get from many cameras these days you'll have to purchase a separate Wi-Fi transmitter to be able to do that. For a camera of this size and price, there is really no excuse to do this other than saving some money and grabbing some more from your customers. How did they manage to cram a GPS receiver in the body, but decided not to include a Wi-Fi capable unit. It's mind boggling and doesn't make sense at all. If you decide that you really need Wi-Fi and go for the transmitter then you will be greeted with all of the functionality you'd expect like backing up your photos to your smartphone or controlling the camera remotely with it. Everything you decide to do with Wi-Fi works smooth and reliable, so at least there's that. It's a shame that Canon had to mess things up when deciding to exclude Wi-Fi from the 1D X Mark II, as it's otherwise a flawless camera body-wise. Still, our impressions are nevertheless positive, so we will continue this review in the same tone.
Autofocus and performance
While the body quality and features always where an important factor of the best professional cameras, the autofocus and general speed where also as important if not more. It is exciting to see what the best brands can offer in this regard on their top of the line cameras like the 1D X Mark II. While it bears the same AF system as its predecessor it does improve immensely on one thing and that is autofocus performance in live view for both the stills and the videos. It's all thanks to the Dual Pixel technology that was first introduced on company's own 70D camera. The traditional AF system consists of 61 phase detect points which are now spread more across the frame and thus can track fast moving subjects more easily without the need of having to move your camera as often. To improve the AF accuracy further Canon made the 5 of those focus points into dual-cross type and made them more sensitive to low light. As you would expect, the 1D X Mark II exhibits excellent performance no matter the situation and conditions. We really can't single out one area of AF performance that stands out as it performs great in all of them. More advanced photographers among you will appreciate a very impressive set of options to customize the autofocus behavior as well as many different shooting modes. These are: Single-point Spot AF, Single-point AF, AF point expansion, Zone AF and 61-point Automatic Selection AF. You also get the option to switch between 6 different "Cases" which are actually profiles which are fine tuned for different types of moving subjects like for example those that can suddenly be found inside your AF points or those that accelerate and decelerate quickly. Live view autofocus is also quite fast and accurate, but unfortunately, there is no option to continuously track your subjects that way. You will need to stick to shooting through the viewfinder for that functionality.
As you would expect from the camera in this price range it's also a monster in terms of responsiveness in daily use. The most demanding thing that can make a camera sweat is the buffer clearing time after taking a burst of photos and even here the 1D X Mark II shows no signs of a slowdown. To be clear, you'll need to stick to using a faster CFast card to achieve that. Then there's the bust rate itself. You can shoot either in 16 fps or 14 fps mode. The 16 fps mode is more limited as it requires the mirror of the camera to be raised up and it's harder to track moving subjects that way, so we'll concentrate on the 14 fps option. You can shoot 240 RAW+JPEG shots, more than 500 RAWs and an unlimited number of JPEGs if you're using a CFast card (it would be a crime not to). It's really a breathtaking performance by any standards. The battery life isn't as impressive as on its direct competitor, the Nikon D5, but you can still get around 2000 shots per charge on average with the 1D X Mark II. It's still a very good stamina from a DSLR. So, we weren't able to find any particular flaws with this camera in regards to its performance; it just works and works very well.
Video features and quality
It is a well know fact that the likes of workhorse cameras like the 1D X Mark II never had a big accent on video recording and that actually made sense considering the type of customers they were made for. So, we won't spend too much time talking about video and just point out some of the interesting features. This is the first Canon DSLR to support 4K recording and it does so at a maximum of 60 fps and a bitrate of 765 Mbps. Yes, that's the bit-rate, it's not a typo. That isn't an impressive feat when you take into account that the videos are recorded in older and less efficient Motion JPEG format. Strange that Canon decided to use it instead of H.264 which can be found an almost all of the cameras on the market and is much more efficient. It's also cropped 1.3 times like many cameras these days, so those with ultra wide angle lenses should stick to 1080p. The recorded footage looks great in day and night and can easily be compared with the best out there which is something we thought we will never be able to say for a camera of this type. You just need to be sure to always use a CFast card of large size because of that inefficient codec. Most importantly, the AF performance is also great due to Dual Pixel technology.
Image quality
The 1D X Mark II doesn't disappoint in terms of image quality. It produces sharp looking photos with good dynamic range, natural and balanced colors and good contrast. Dynamic range the only thing that is a noticeable improvement over its predecessor and a very important one because of Canon's less than stellar reputation when it comes to the dynamic range of their cameras. It's still not the best around, but it comes very close. Noise performance is also excellent and right up there with the best.
Photo courtesy of Claire Halas
Conclusion
Much more could be said about the Canon 1D X Mark II as it's really one feature packed camera through and through. Despite it being a year older than Canon 800D/Rebel T7i, still, it's powerful, versatile, durable and able to cope with anything you throw at it. It also improves a lot on its predecessor with improvements found in every sector. Those looking to get this type of camera or upgrading from 1DX should have no reservations in doing so as the Mark II really is a nicely improved camera and a beast of a camera overall. If you have the money and you need something that can last you for a long time, go for it, you have our blessing. But if you want more comparison on DSLR cameras, click here.
The following two tabs change content below.
An amateur photographer, songwriter, musician, computer and technology geek and an occasional comedian, I'm a little bit of everything. I always aim to pursue things I'm passonate about and try to look on the positive side of things whenever I can. My mission is to wrap my articles in that aura of positive energy and keep a healthy balance between being serious about my work and spicing things up with a little fun now and than. After all, life's a game and there's always a different way to play it.