Exploring the Canon 70D: An In-Depth Review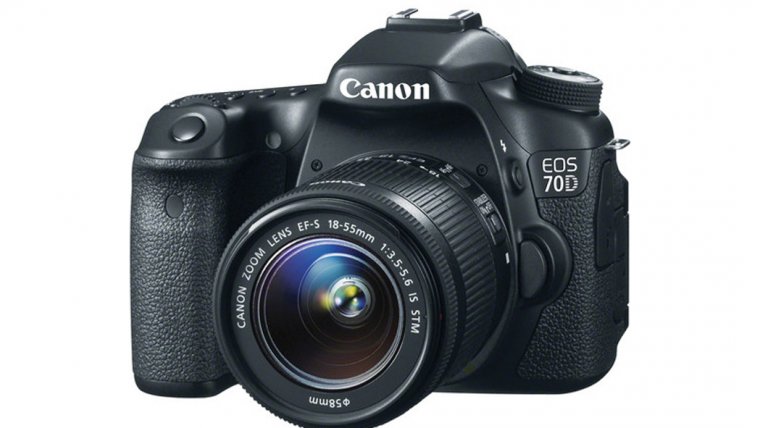 Exploring the Canon 70D: An In-Depth Review
www.sleeklens.com
You know you're about to talk about a successful product when you're reviewing a camera that came out in 2013. The Canon 70D, while not the most exciting camera to talk about right now, is still far from being irrelevant in today's camera market. With the fall in price over the years and the introduction of its successor, the 80D many people will surely look to upgrade their older and still very functional DSLRs or move away from some of the entry level models in need for a more advanced camera. So let's see if a camera that is more than 3 years old can hold its own in todays overcrowded camera market. Let's see if it's true that today's products in the area of technology were indeed built to last a few years and then be outdated like some people claim or can you buy an older model and still be pleased with it for many years to come. Let's see if it can overpower the features of Canon's best cameras in line. We believe that many of you already know the answer without even reading the rest of this article, but still, let's further analyze the topic at least for the fun of it and to finally know where we stand in this regard.
As usually, let's start this section of the review by mentioning the core of every camera, its sensor. Here we have a 20.2-megapixel APS-C sensor with Canon's proprietary Dual Pixel CMOS AF technology. While it doesn't sound like that's a lot of megapixels by today's standards, it still looks like a sweet spot for the sensor of this size and a lot of people will be happy with that resolution. The sensor is paired with powerful Digic 5+ processor that should enable the 70D to perform very well at any task in regards to the speed of operation, and there should also be enough power for a quite efficient JPEG engine, but we'll see if this proves to be true later in the review.
Pros
Built-in WiFi
Articulating Screen
1080p Max Video Resolution
Touch Screen
Optical Built-in Viewfinder
Face Detection Focusing
Weather sealing
Long battery life
Cons
Heavy body
No image stabilization
Click to read the full Review
The AF system as a whole also shows a lot of promise, and we are looking forward to testing it as well. One major thing that makes the 70D still stand out from many cameras these days is its body. As a camera targeted at the more
advanced users
, it offers a plenty of manual control and customization as well as a durable and ergonomic body. The pentaprism viewfinder is a middle ground between the entry level and the high-end camera sporting an accuracy of 98% and a magnification of 0.95x. A more impressive aspect of the 70D is its screen that has a respectable resolution of 1,040,000 dots, touch capabilities and the ability to be freely articulated.
Other hardware aspects include an integrated flash unit, microphone jack, HDMI out and Wi-Fi. While it does lack a headphone jack, it still seems like a valuable option for a lot of videographers looking to buy a capable camera for not a lot of money. All of this serves as a showcase of how capable and feature packet the 70D still is even when compared to most recent DSLRs on the market. Let's see if it really is a realistic option as a purchase more than 3 years after its initial release or it's time for people to move on to something more recent, but potentially more expensive. A lot can be said about the 70D's body and what it holds so let's start with that.
Body and handling
The 70D's body is a classic example of a mid-range Canon design. Its body weighs 15 lighter than Canon 6D. A lot heavier than the mirrorless camera like Canon Powershot GX7 . It looks like you would expect, has enough buttons and dials to satisfy every advanced photographer and it feels good in the hand. While it's not made out of metal like some other cameras in its price range, it still feels very sturdy, and we are pretty sure it won't break very easily in extreme situations. It's also environmentally sealed, meaning it's water and dust resistant. This means that the 70D should work well in almost all conditions for almost any photographer but the biggest camera abusers.
The actual layout of the camera is very similar to its predecessor the 60D which is a good thing as you shouldn't try to fix anything that isn't broken. You've got all the advantages of an enthusiast camera like dual dials for easier control of exposure, an LCD screen on the top that serves as an easy way to view all of your important information without having to take a look at the screen on the back, dedicated buttons for AF, Drive, ISO and Metering and all the other buttons you would expect to find on a DSLR. There is also a button to cycle between numerous groups of AF points which are also something very useful to have. There's also the now familiar Q button which lets you that brings you a set of additional options to play with, mostly the ones that don't fall into the group of major settings like ISO, shutter speed, aperture and so on.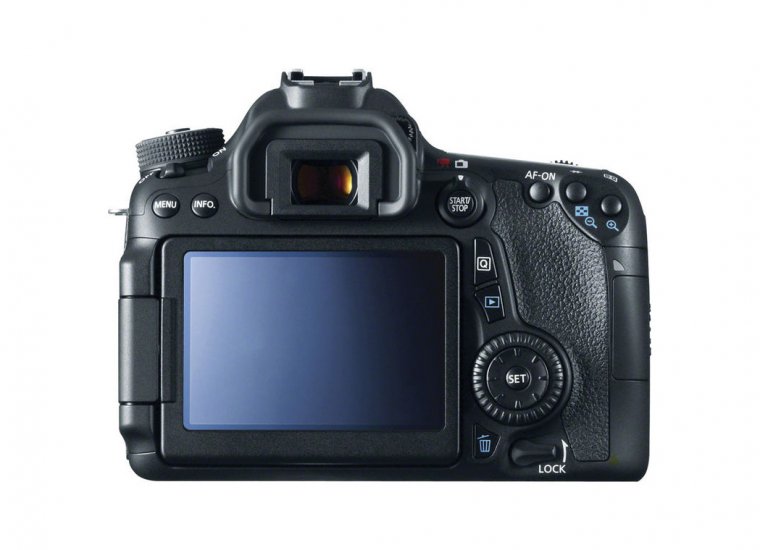 One of the major changes over the 60D that improves the overall experience of using the camera is the addition of a touch screen. It's quite responsive and can be used to navigate through every menu on the camera; there are no limitations. The menus themselves are organized as well as on every other Canon DSLR that was released at that time, so you should have no problems getting used to them. The touch screen can also be used with gloves when you turn on the high-sensitivity mode. The other benefit of having a touchscreen on your camera is Touch AF which improves focusing in live view immensely. We'll talk more about it a little later. The viewfinder is also an upgrade over the 60D and is now more accurate with a 98% coverage and also gains the option to turn on the gridline overlay as well as an electronic level to help you line your shots with the horizon. There is an additional feature that probably won't be used by many people, and that's the ability to set the camera to worn you if some additional modes are turned on like for example Spot metering or Expanded ISO setting. It does so by showing a little exclamation in the lower right of the viewfinder. Overall, it's a decent viewfinder; still not as accurate as those viewfinders with 100% coverage but it's pretty close and most people won't by bothered by the difference.
In the end, we should mention the Wi-Fi capabilities of the 70D. Interestingly enough, it was one of the first DSLRs on the market to come with Wi-Fi built in, and it was already packed with all the features you would ever need. You can do everything from transferring photos to another device, to remotely controlling the camera via the dedicated smartphone application for viewing all of your content on a compatible DNLA device. Everything works as it should, with no performance issues and the app itself is also very nicely laid out and easy to use. The overall experience of using the 70D is very positive and satisfying, and we can't think of anything that pops out as being a flaw with this camera, it's polished that well when it comes to usability.
Autofocus and performance
If there is one area in which this camera could be considered a groundbreaking product than it surely it's autofocus capabilities. This is where the 70D got its almost legendary status and earned Canon all the praise they got from their Dual Pixel AF technology. One of the most notable improvements it brings over the traditional focusing systems in most DSLRs is the improved focusing speed while shooting in live view mode. While the contrast detection AF is very accurate it is also very slow compared to the phase detection AF which the camera uses while you're shooting through the viewfinder. The Dual Pixel AF improves on that considerably and finally makes the autofocus in live view usable for everyday shooting. The overall focusing accuracy is a little lower than with the traditional contrast detect solutions, but it's an acceptable trade-off for such an increase in speed. There are also some noticeable benefits in regards to video recording, but we will save that for the separate section about the video itself.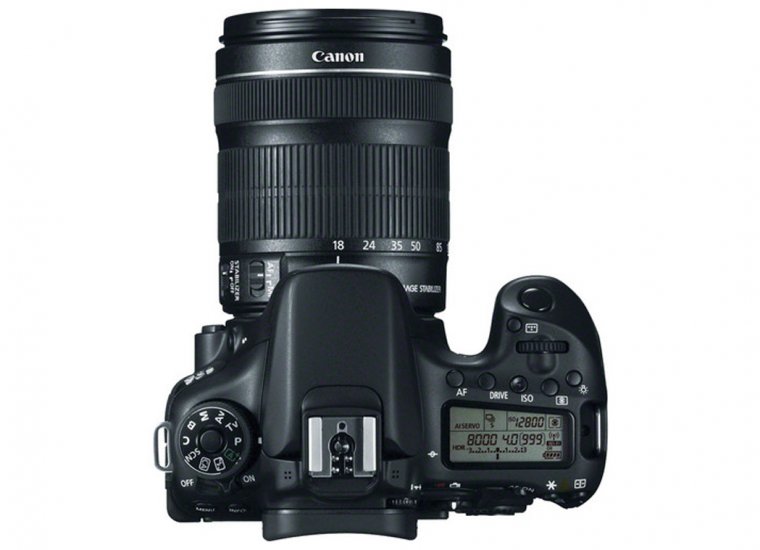 One area where the Dual Pixel AF still isn't perfect is in tracking moving subjects as it doesn't offer continuous AF of any kind while shooting stills. For those occasions when you need to follow something that moves or shoot a burst of images, stick to shooting through the viewfinder. In that regard, the 70D also performed admirably with only a few frames here and there not being in focus. So, it's a very good performance for a camera in this price range. This can also be said for anything you are using the camera for, starting it up, shot to shot times, going through the menus and so on; the 70D keeps up with every task with ease and no hesitation.
The maximum burst rate is another improvement over the 60D and has been increased to 7 fps. It's a respectable frame rate, but the maximum buffer isn't exactly very large, and you'll only be able to shoot about 17 JPEG or 11 RAW frames before it needs to be cleared. This number increases a little in live view with 19 JPEG and 12 RAW frames. Battery life is also one of the strong points of the 70D and sits around 1000 shots per charge. Of course, you should keep in mind that this number will significantly drop the more you are shooting in live view instead through the viewfinder.
As the last part of this section of the review, we would like to mention the feature called Silent shutter. This is a shooting mode that actually prolongs the sound of the shutter over more time making it less noticeable than in normal operation. This is a very useful feature to have in those situations where you want to be as quite as possible like for example when you're shooting wildlife. So, does the Dual Pixel AF live up to its hype and is the 70D as fast as Canon would lead you to believe? Our answer is a resounding yes; this is a very capable camera when it comes to its speed and autofocus.
Video quality and features
The introduction of the Dual Pixel AF technology also makes the 70D a very interesting camera for those interested in video recording without investing a lot of money. Before dwelling deeper into what this technology really brings to the table let's touch on video quality itself. Since the 70D was released in 2013 there is no 4K recording here, only 1080p at 30 fps. Luckily, the 1080p footage recorded is of really high quality, as you would expect from a Canon DSLR. The videos are sharp, with good contrast and colors and also handle high ISO values quite well for a camera with an APS-C sensor. You also have the option to choose two different compression methods: IPB or ALL-I. The first one produces smaller file sizes and the second one is something close to RAW video and will produce larger file sizes and will be of benefit for those who like to post process their videos as it will leave them with as much information as possible.
Now, let's say a few words about autofocus in video. You get two options here: you can either have the camera focus automatically all the time and refocus by itself when it detects new movement or when the subject being tracked has moved or you can tap to focus on yourself at any time and the camera will try to keep the focus point on the subject you focused on. It's a really convenient system, and it works quite well most of the time. Another benefit of the new Dual Pixel AF is best shown when the camera is paired with any of Canon's STM lenses as you'll gain the ability to pull focus much smoother than with the traditional AF system and do it with complete silence as well. You also gain the ability to record and monitor higher quality audio with the built-in 3.5mm jack. Unfortunately, there is no headphone jack for more advanced audio monitoring. All in all, if the lack of 4K recording or the headphone jack isn't a deal breaker for you, then you should be very happy with the 70D as a video production tool.
Image quality
The 70D also brings some improvements in image quality over the 60D, and some of the other Canon cameras sporting the well know 18-megapixel sensors. While the increase in detail isn't so drastic, the more noticeable improvements lie in dynamic range and noise performance. You get a lot more room to play with shadows and highlights with the new sensor. Noise performance at low ISO values is comparable to the older sensor, but there's quite a difference to be seen at ISO values of 1600 and above.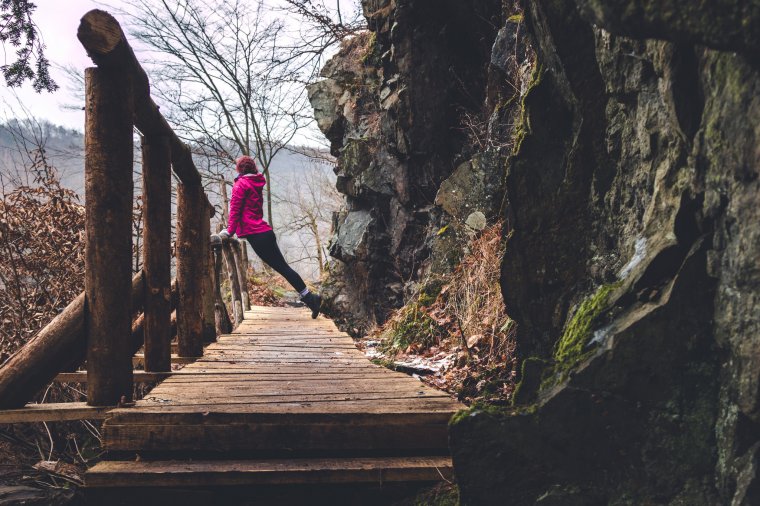 Photo courtesy of Jan Malkovsky
As always, you'll gain the most out of 70D shooting in RAW, but the JPEGs themselves aren't bad at all and offer really balanced image quality in every case but the high ISO values where there's some heavy noise reduction applied, and there is a noticeable loss in detail. You can easily squeeze some more just by sticking with RAW and applying your own noise reduction in post processing. If you decide to stick to shooting in JPEG mode for most of the time, you'll be happy to know that Canon included some useful features to help you get better photos. These are Highlight Tone Priority (helping you pull more detail from overexposed highlights), HDR (the camera automatically takes three photos and combines them to give you more detail in both shadow and highlight areas) and Auto Lighting Optimizer (helps you pull more detail from shadows).
Conclusion
After carefully examining the 70D and looking at it from a different angle then when it was fresh and new, we can still say that it's a very compelling camera even almost 4 years after it's initial release. Its age hasn't changed the fact that it still sports well-rounded and durable body, good image and video quality, a capable and fast AF system, excellent performance, a decent viewfinder and a good articulating touch screen and many more features.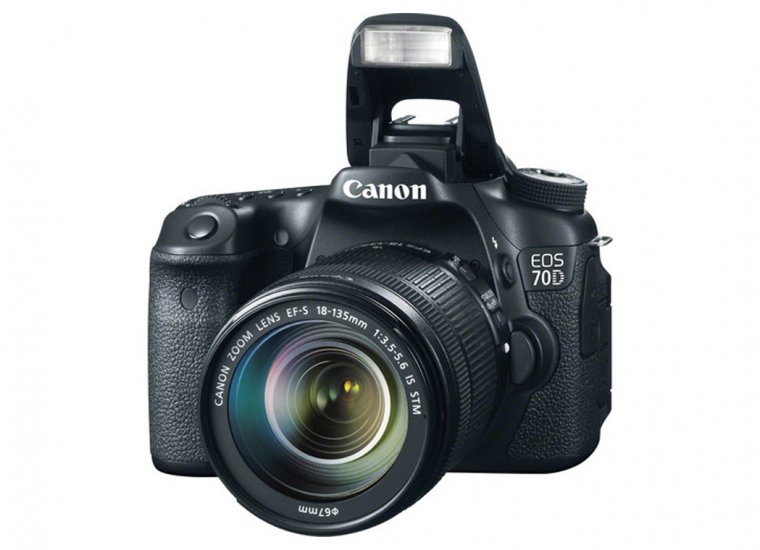 Sure, there isn't any 4K or advanced slow motion video recording, the viewfinder could be a tad more accurate, and there aren't that many advanced features and shooting modes like on some newer cameras, but it still doesn't change the fact that the 70D is a really good camera in its right. If you just need a capable and reliable camera to shoot with and you want good results in both stills and video then you should be very happy with what the 70D has to offer.
The following two tabs change content below.
An amateur photographer, songwriter, musician, computer and technology geek and an occasional comedian, I'm a little bit of everything. I always aim to pursue things I'm passonate about and try to look on the positive side of things whenever I can. My mission is to wrap my articles in that aura of positive energy and keep a healthy balance between being serious about my work and spicing things up with a little fun now and than. After all, life's a game and there's always a different way to play it.