The Canon 5D Mark IV – An In-Depth Review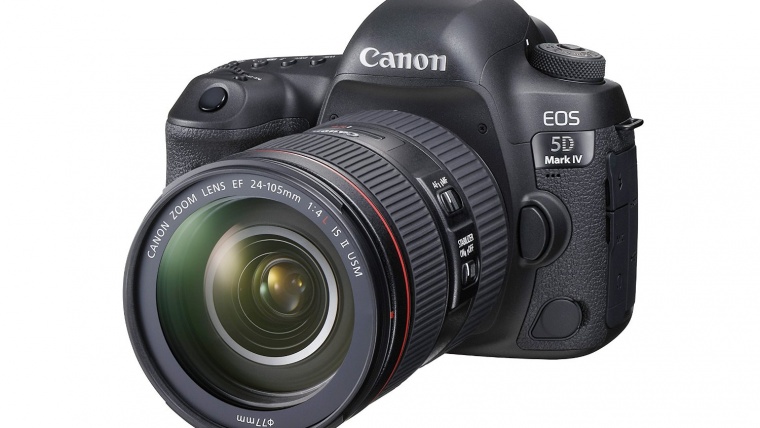 The Canon 5D Mark IV – An In-Depth Review
www.sleeklens.com
Well, here we are, after four long years it has finally arrived, the real successor to the 5D Mark III. The 5D Mark IV is here to once again revolutionize the DSLR market and set a new mark of how a high-end camera should look like. Its predecessor was and still is one of the best full-frame cameras money can buy and presents a well-rounded package of good image quality and useful features. We are excited to see what Canon has done with the Mark IV and if they again managed to find the winning formula like with the Mark III. How was it different from Canon EOS R? So find a comfortable place to sit, grab your favorite food or snack and see if it meets the standards of being a Canon's best camera.
The first thing worth mentioning that as an improvement over the 5D Mark III is the new 30.4-megapixel sensor. It is a totally new sensor designed from the ground up just for the 5D Mark IV and can't be found in any of other Canon's cameras as of now. The force driving that sensor is the new Digic 6+ processor, the same one that can be found in Canon's 1D X Mark II, although in a dual configuration. This gives you a burst rate of 7 fps which is very impressive indeed for a 30.4-megapixel camera.
Pros
Built-in WiFi
NFC Connectivity
4K Video Resolution
Touch Screen
Weather-sealed
Optical Built-in Viewfinder
Face Detection Focusing
30.0MP - High Resolution Sensor
102.400 Max ISO
61 Focus Points
Cons
Heavy Body
Expensive
No Image Stabilization
No Articulating Screen
Click to read the full Review
Another impressive thing is the native ISO range of 100 – 32000 which is also very rare to see in a camera with such a high megapixel count. Your eyes will also be very thankful for the high resolution 1,620,000 pixel 3.2 inch TFT LCD touchscreen and the large 100% coverage pentaprism viewfinder. The autofocus system has been lifted from the 1D X Mark II and it consists of 61 AF points (41 of them being cross-type).



It also uses Canon's Dual Pixel Phase detection technology when focusing in live view. Video recording has always been one of the big advantages of the Canon 5D Mark III and it's been improved immensely here with support for 4K 30fps recording and an option to take 8-megapixel stills from your videos. Connectivity and expandability are also one of major 5D Mark IV's strengths. For your storage needs, you'll get dual card slots, one that supports SD and other for CompactFlash cards. Connectivity wise you'll get everything you can imagine in today's modern camera; USB 3.0 support, Wi-Fi, GPS and NFC as well as headphone and microphone jacks. The battery pack included with the camera is the LP-E6N unit that's rated at 900 shots.
Body and handling
The 5D Mark IV looks very similar to its predecessor and it has only received few slight changes here and there. That's not necessarily a bad thing as Canon is following the old saying that you shouldn't try to fix anything that isn't broken. One major improvement is the better weather sealing with many more gaskets put on the critical places and around all ports.
Predictably the Mark IV feels almost the same in the hand as the Mark III and it's even lighter at 890 grams (compared to 950 grams of Mark III). We have already mentioned the new and improved touchscreen but we will also add that the viewfinder became more useful with the addition of Canon's Intelligent Viewfinder II which is a little LCD that gives you additional information to the one you'll get by looking through the regular viewfinder. All other buttons and controls are in their usual place like on any other high-end Canon DSLR. The familiar Q Menu is still here and as useful as always with a lot of custom controls to choose from and gains a quick access to.
The inclusion of the touchscreen makes it even more useful and straightforward. If you are one of those people who like to rely on custom function buttons you will be pleased to know that the Mark IV offers a lot of them, 10 to be exact. Let's take a look at each one of them and some of the functions they can be assigned to. Shutter button(Metering Mode, AE Lock), AF-ON button (AE Lock, AF stop, One Shot/Servo), AE Lock button(Metering, AF start/stop, One Shot/Servo, AE lock), DOF preview button(AE stop, AE lock, One shot/Servo, image quality setting, Star Movie rec, IS start), Lens AF stop (Metering, AF start, AE lock, IS start), Multi-function (AE lock, image quality setting, Start Movie rec, cycle between ISO/AF Drive/WB/Metering mode), Set button (image quality, Picture style, Menu display, ISO speed, Exposure compensation, Flash function settings), Multi-controller (Direct AF point selection), AF area selection button (Direct AF area selection) and custom button (AF start, AI Servo AF characteristics, AF operation, AF area selection mode).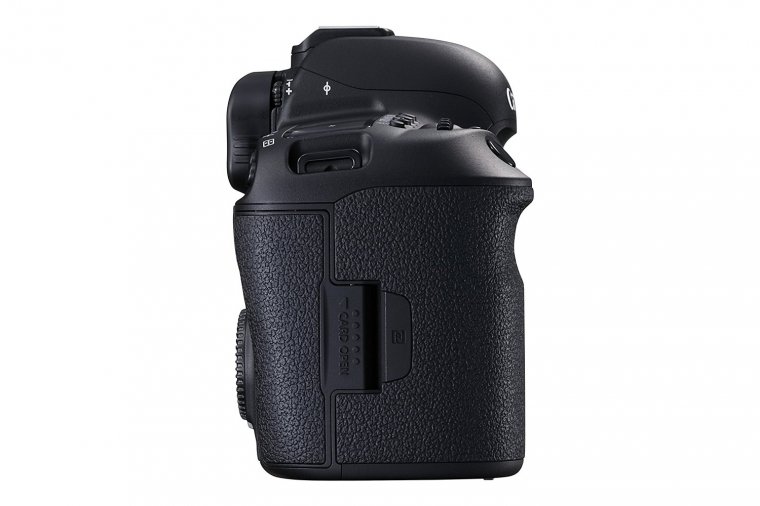 We should also mention the useful Auto ISO implementation that is the same as the one on 1D X Mark II and besides giving you the option to set upper and lower ISO limits it can also recognize the focal length you are shooting at and set the minimum shutter speed you can shoot at without causing handshake blur.
Performance
When you're paying this much for a DSLR you expect it to have no problems when it comes to performance and the 5D Mark IV is no exception. You will get excellent performance no matter what you're doing with the camera. It's also great to see the combination of high performance, responsive touchscreen and optimized interface that feels almost like using a new flagship smartphone; it's that smooth. At 7 fps, the Mark IV is no slouch either when it comes to burst rate speed.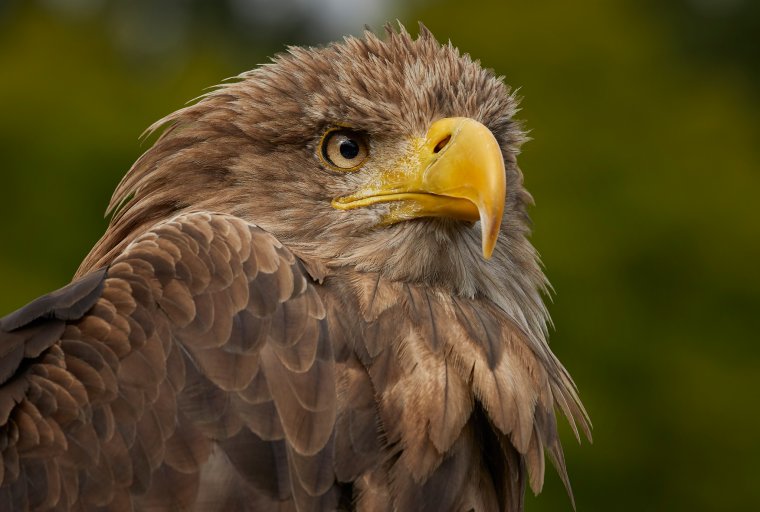 Photo courtesy of Jens Steyer
You should keep in mind that you will need the fastest cards available to get the most out of your camera. Also, we got better burst rate performance when using the CompactFlash card than with the fastest SD card we could get our hands on. The good news is that you get unlimited buffer when shooting JPEGs no matter what type of card you're using. If you're only shooting RAW you'll get around 33 shots when using a CF card and about 28 shots on an SD card before the buffer needs to empty itself. It's not the best performance we've seen on a camera, but it's still very respectable considering how large those RAW files really are.
Autofocus
As we've said before, the AF system in the 5D Mark IV is the same as the one found on the 1D X Mark II, meaning that it has some serious power at its disposal. It consists of a total of 61 AF points that are spread quite well across the frame. There are 41 cross-type AF points, the central one being the most sensitive one and rated at –3 EV. The center five points are dual cross-type and are even more precise than the usual cross-type points especially when it comes to lenses with very large apertures. Despite all of that you won't exactly get the same autofocus performance like on the 1D X Mark II because of the lower resolution metering sensor. It's the same 150,000 RGB sensor found in the 7D Mark II which still brings confidence in this camera's AF system because the 7D Mark II showed great AF performance itself.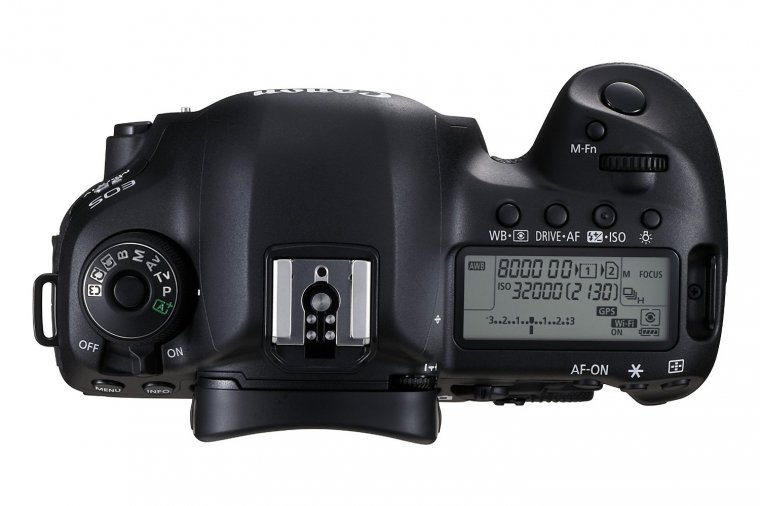 The 5D Mark IV brings one new feature to the table which has never been found on a full-frame Canon DSLR before and that's the ability to shoot continuously in live view mode. The burst rate in this mode is reduced to 4.3 fps but the overall performance feels very reliable and snappy with the subject tracking performance itself being even better than when using the viewfinder. You will also get increased focus accuracy with large aperture lenses because you get the focus reading directly off the sensor instead first going through the lens. If you're one of the photographers who need extensive options when it comes to selecting different focus points and autofocus area modes, then you're in luck, because the Mark IV offers plenty of them. First, you have your Single-point Spot AF and Single-point AF modes. Both of these use just one focus point that you've manually selected and function exactly the same with the difference being that in the Single-point Spot AF mode the focusing area is narrower than with the Single-point AF. They are both best used when you need to focus on exactly one spot and you don't need the other AF points to predict on what you want to focus on. Obviously, these modes aren't meant to be used when shooting moving subjects.
The AF Point Expansion mode adds four or eight additional points around the point you've manually selected so you can get a wider area of focus. This is ideal for sports shooting because it can save you in those situations where you aren't exactly focused on your subject but very close to it so it will activate the additional focus points to search for your subject and lock on it if it's within the focusing area. The Zone AF mode separates all the 61 focus points into nine zones you can manually switch between. It's also used for subject tracking but with larger subjects that require a bigger area of focus. Lastly, there's the 61-point Automatic Selection AF which is fully automatic mode in which the camera decides which AF points it should activate based on the information it gathers from the AF system and the metering sensor. When you have AI Servo turned on it will automatically attempt to find any moving subjects nearest to your frame and lock focus on them. The overall subject tracking performance of the 5D Mark IV is pretty good but it requires some work and knowledge on your side to get the most out of it. If you're aware of all your AF modes and you've learned from experience in which mode you should be for every different situation than you'll get great results with this camera. Those who just started using the Mark IV just stick with the Single point focus mode.
Video quality and features
Canon was well aware of how much the 5D Mark III was used as a video recording tool by both amateurs and professionals alike when they were creating the Mark IV, so it's no wonder we see a lot of improvements in this particular area. The first and the obvious one is the upgrade to 4K resolution at 30 or 24 fps. It's a little higher resolution than the usual 3840×2160 (4096×2160) so its field of view is a little wider than the standard 16:9.
The quality itself is excellent at very high 500 Mbps but with the caveat of having to shot at the 1.74x crop factor because of some technical limitations that are unknown to us. If you are only interested in 1080p recording than it works as it should with no crop factor applied. Just stick to 1080p when shooting landscapes or anything that requires a wide angle of view and use 4K in situations where your subjects are close enough in your frame where you notice the benefit of increased detail from the 4K resolution like, for example, wildlife or sports. Also, the 4K video itself features no compression so be sure you have at least a 64 GB card in your camera to get some decent recording time. This could be a problem for some, but the sole reason why Canon decided to do this is to allow you to get the maximum quality out of the 8 megapixels still frames you can get from your videos. We don't have to give any special mention to autofocus in video, it's the already familiar Dual Pixel AF and it works great, that's all you should know. And yeah, we miss the tilting screen from the Canon 80D here, so please Canon, if you're reading this, include it with the Mark V.
One last feature you should know about, and it's a cool one, is the HDR video. It was first included on the latest Rebel series but only in 720p resolution. Here, it's bumped to 1080p and features an extensive control over exposure which is missing on the Rebel series. The HDR video itself works by shooting two separate 1080p/30 fps clips, one that has the highlights at correct exposure and the other that does the same thing for shadows and combines them into one video with impressive dynamic range.
Image quality
It's always great to buy a brand new DSLR that comes with many new features and improvements, but nothing is more exciting to look at than how good is the image quality. The amount of detail you get from the new 30.4-megapixel sensor is great no matter the image format you are shooting with. The only slight annoyance is that the JPEGs can sometimes appear little over sharpened but that cane is fixed with Canon's extensive control over the amount of sharpening in JPEGs.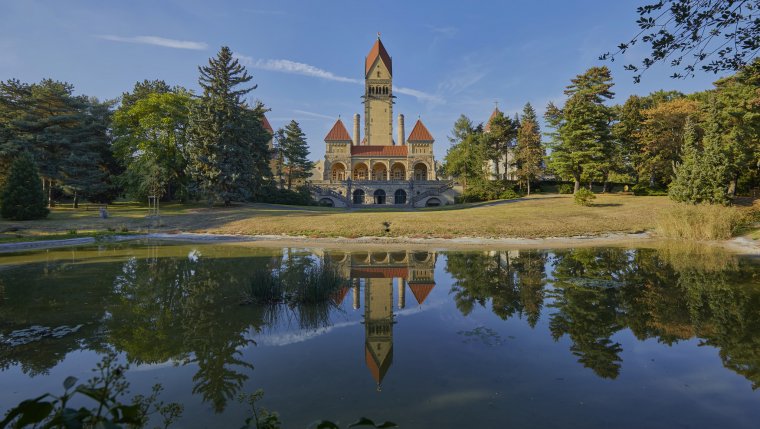 Photo courtesy of Jens Steyer
Noise performance
is also great and finally neck and neck with the competition from Nikon and Sony which has always lead in the noise performance race for some time now. Unfortunately, Canon still hasn't figured out how to catch up to the competition when it comes to dynamic range. It's certainly an improvement over the 5D Mark III but it could still be better for the camera of this class. To be honest, it isn't that big of a deal and you'll still get good performance, you just need to be more careful with your exposure if you wish to retain the impressive image quality you would get every time your exposure is spot on.
Additional features
There are some new and some familiar technologies found in the Mark IV that are interesting enough to be covered separately, so let's sip through them. We have already seen the Dual Pixel AF on other Canon's DSLRs but this is the first time that this technology has made it to the full-frame camera. It brings dramatically better autofocus capabilities in live view and it's even better than the viewfinder AF system in some aspects. In combination with the touchscreen, you gain an easy, fast and intuitive way to focus and a lot more convenient way to track your subjects when focusing just by taping on anywhere on the screen. You can even jump between all the faces that camera detects with the use of a joystick. It definitely brings the focusing experience on a DSLR much closer to the one on our smartphones, which is a step in the right direction for sure.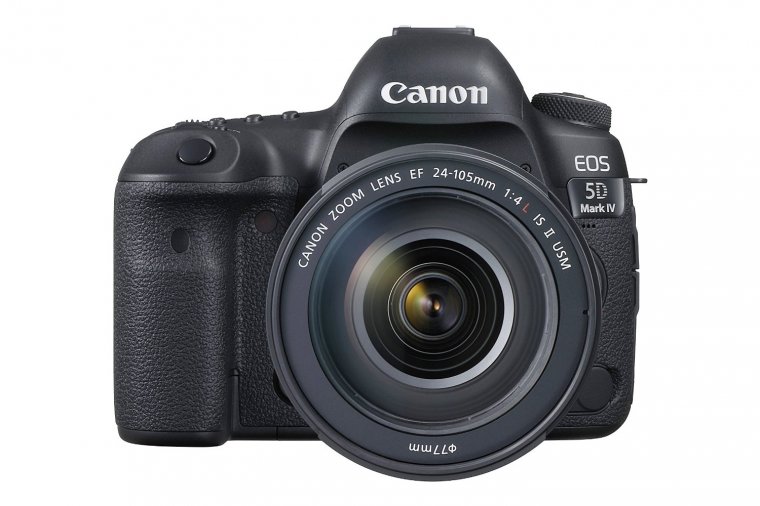 One new technology unique to the 5D Mark IV is the Dual Pixel Raw. First, there's the Image micro adjustment function which was designed to help you correct some focus accuracy errors when you're dealing with a thin depth of field and lenses with very large apertures. It does help a bit, but the effect you get isn't very dramatic and in some situations, you won't even notice the difference. It's an interesting novelty for sure, but it does need more research and development to become really useful.
Ghost reduction is a good example where the Dual Pixel Raw technology actually brings some serious benefits. It cancels out the incoming flare that reaches the lens by combining the information gathered by the each of the halves of the sensor (that's why it's called Dual Pixel) and uses the part of the sensor that hasn't caught the flare to override the information gathered by the other one. It's a bit technical and a little confusing, but all you need to know is that it does work. Lastly, we should say a few words about its Wi-Fi and NFC capabilities. You can connect to your smartphone by using the official Connect app that's available for Android and iOS. You can also initiate the pairing with the smartphone more quickly when using NFC just by tapping it on the area of the Mark IV where the NFC chip is located.
The options to remotely control the camera aren't very extensive but you do gain some basic manual control like Aperture, ISO, Exposure compensation, Manual focus and so on. You can also connect the Mark IV directly with your PC, printer or DLNA to quickly transfer, print or view your photos on a bigger screen.
Conclusion
So what are our final thoughts on the Canon 5D Mark IV? Is it really the flagship camera everyone hoped it will be? Is it really the camera to beat them all and set new standards when it comes to high-end DSLRs? Well, yes and no. It's really more of an evolution of the familiar line of DSLRs than something completely revolutionary. While it does bring some completely new features never before seen in the Canon's full-frame line-up like Dual Pixel AF, Dual Pixel Raw and HDR video and some welcome improvements in video and image quality department, it's still not enough to proclaim it to be anything than just another great DSLR. Maybe we've expected a little too much from Canon and the hype surrounding the 5D Mark IV got us to expect some unrealistic achievements from them. Yeah, that's probably the case. All in all, Canon have done a fine job with the Mark IV and any current and future Canon users will be really pleased with the package they will get for their hard earned money if they decide to go with the Canon 5D Mark IV.
The following two tabs change content below.
An amateur photographer, songwriter, musician, computer and technology geek and an occasional comedian, I'm a little bit of everything. I always aim to pursue things I'm passonate about and try to look on the positive side of things whenever I can. My mission is to wrap my articles in that aura of positive energy and keep a healthy balance between being serious about my work and spicing things up with a little fun now and than. After all, life's a game and there's always a different way to play it.