Sony A7 II Review: Revisiting a Flagship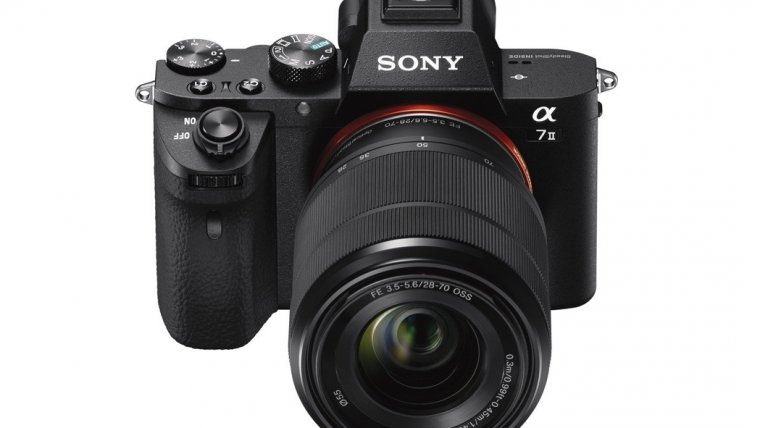 Sony A7 II Review: Revisiting a Flagship
www.sleeklens.com
Since their very first iterations the A7 series immediately became one of the Sony's most recognizable lineup of enthusiast cameras and their popularity is constantly on the rise. The original A7 was already an excellent camera by any standards, but it doesn't mean that it couldn't benefit from some improvements here and there. That's where the A7 II comes in. It's a subtle evolution of an already successful product and tries to build upon its success by adding a few additional and useful features as well as tweaking some parts of the camera itself.
The biggest new feature that graces the A7 II is the addition of 5-axis sensor-based image stabilization, which we really missed on the first A7. It makes total sense to include something like this since many other mirrorless cameras have image stabilization built into their bodies. We can't wait to test how well it works. Other improvements include better build quality, improved AF performance, increased display resolution and some tweaks on the camera body to make it easier to handle.
These aren't as major improvements as some people would like, but we believe that the A7 II exists more to attract new customers, than to convince the current A7 users to upgrade their camera. Either way, it seems we are in for a treat.
Pros
Built-in WiFi
NFC Connectivity
Articulating Screen
Weather Sealed
Selfie Friendly LCD Screen
Panorama Mode
Remote Smartphone Trigger
Cons
Low Battery Life
No Touch Screen
Heavy Body
Click to read the full Review
As we usually do, we will begin our specs round up starting with the camera's sensor. The one found in the A7 II is a 24-megapixel full frame CMOS sensor and it's the same one found in its predecessor. It's also powered up by the same Bioniz X image processor. While it's never exciting to see an older sensor featured in a new camera, it might not be that of a big deal hear since it's still quite a capable sensor even for today's standards.

The burst rate is also the same 5 fps we had on the A7 and so is the same hybrid AF system with 117 phase detect and 25 contrast detect focus points. Sony does claim that they've managed to improve the autofocus performance by about 30 percent and tracking performance by up to 1.5 times just by tweaking the autofocus algorithms. We'll see how this claim holds up in the Autofocus section further into this review. The same impressive EVF from the original A7 has also found its way on the new camera and the already pretty good display has now received a bump in resolution to 1,230,000 dots. Sadly, it's still not touch enabled, which would be a really good upgrade for many photographers.

The A7 II now also has more metal in its body since it's entirely made out of magnesium alloy unlike the original A7 which was also partly made out of magnesium alloy, but also had some parts of its body made out of composite materials. This means that the camera is now more rugged and durable, but also a lot heavier. It's up to you to decide if the extra toughness is worth the added weight. We couldn't mention the body improvements without the headline feature: 5-axis image stabilization. This is something that both the photographers and videographers will appreciate as not many of Sony's lenses come with image stabilization. If it turns out to be as good as it sounds, it could be a big enough feature to even lure some owners of the first A7 to upgrade to the newer model.

On the video side of things, we still get 1080p recording at 60 fps and the 4K option is still missing. In the era where new flagship cameras are rapidly gaining 4K support, it's strange too see a company like Sony deciding not to implement it into one of their top of the line cameras. Other list of features includes Wi-Fi + NFC, an ISO range of 100-25600, stereo microphones and the ability to plug in both an external microphone and a pair of headphones and there's also a micro-HDMI port. This is really a solid list of features, let's take a look at what Sony have really done in regards to the body of the A7 II.
Body and handling
The A7 II does look quite similar to its predecessor when you take a quick glance at both of them, but as soon as you take the new model in the hand and inspect it further you will notice the difference immediately. The first obvious one will be the difference in weight. The A7 II is 125 grams heavier than the A7 and the difference in weight really shows. It's actually a small trade-off when you take into account the much-improved build quality and the included image stabilization system. The camera's grip is also larger than on the A7 and the shutter button has also been slightly moved to allow for more comfortable shooting with the new grip. There have also been some changes in regards to the buttons and dials themselves, so let's take a tour around the camera to see what the A7 II is all about.
Starting from the top of the camera, you will find the main mode dial, two custom buttons (C1 and C2), a shutter button that doubles as an on/off switch and the exposure compensation dial. Looking at the front only reveals the focus assist lamp and the control dials situated right under the shutter button. This dial also protrudes more from the camera than on the A7 and combined with the larger grip makes the A7 II almost feel like a DSLR judging by the way you will use that dial. The sides of the camera feature no buttons and all you'll find are the flaps with ports hidden underneath them and the NFC contact point located on the right side of the camera. These flaps hold the microphone and headphone jacks as well as the micro-HDMI and micro-USB ports. Looking at the back reveals the Menu and C3 buttons located and the top side as well as the second control dial right above them. The right side of the screen is flanked by the AF/MF/AEL switch, Fn button, main navigation scroll wheel that can also enables you to access Disp, Timer/Shooting mode and ISO functions and lastly, the Playback and Delete/C4 buttons. That's really a lot of manual controls for any camera, let alone a mirrorless camera that's always more limited by its size than the traditional DSLRs. Sony really did a fantastic job in this regard.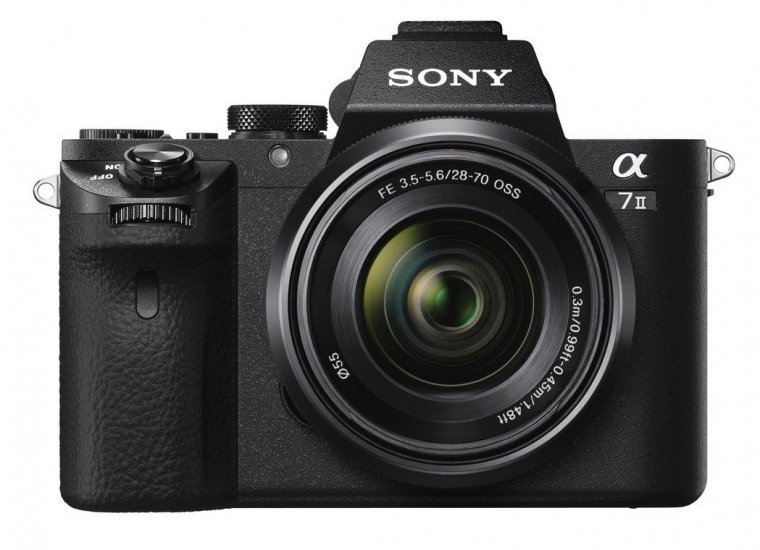 We've already mentioned what the EVF and the screen are like on the A7 II, so instead of repeating ourselves let's see what kind of customization you can expect out of this camera and how well the user interface holds up. First, there's the main control dials. Those serve to change the aperture and the shutter speed and you can choose which one does what, just like on traditional professional DSLR. The main navigation scroll wheel can be used both for navigating through the menus as well as for changing different settings. The Fn buttons serves as an access to the function menu, which can of course be easily customized to your liking. Every item within this menu is represented as a little tile and they are all added one after another when you keep adding more. This menu is able to hold a lot of different options like the Drive mode, Flash mode, Metering mode, Aspect ratio, Focus mode and so on; there is a total of 28 options you can choose from. Almost all of those functions (and some additional ones) can also be assigned to the C1, C2, C3 buttons as well as the AEL, AF/M, Left, Right and Down buttons. Some of those additional options include Monitor brightness function, AEL hold or toggle, Eye AF, an access to the list of your applications and so on. The menu system on the A7 II is the same one found on the A7 and it's essentially a hybrid of those menus found on the company's NEX and DSLR cameras. While the menus themselves work well when it comes to accessing basic and commonly used settings they do require some digging to reach some less common options. It's a step in the right direction and a huge improvement over those unintuitive menus found on the NEX cameras, but they could still receive a little more polish to be just right and be as user friendly as those found on the other manufacturer's cameras. This could also be the reason why Sony still hesitated to implement a touch screen on the A7 II. It may be that the interface itself is not quite ready to make that transition, so Sony decided to stick to manual controls only once again.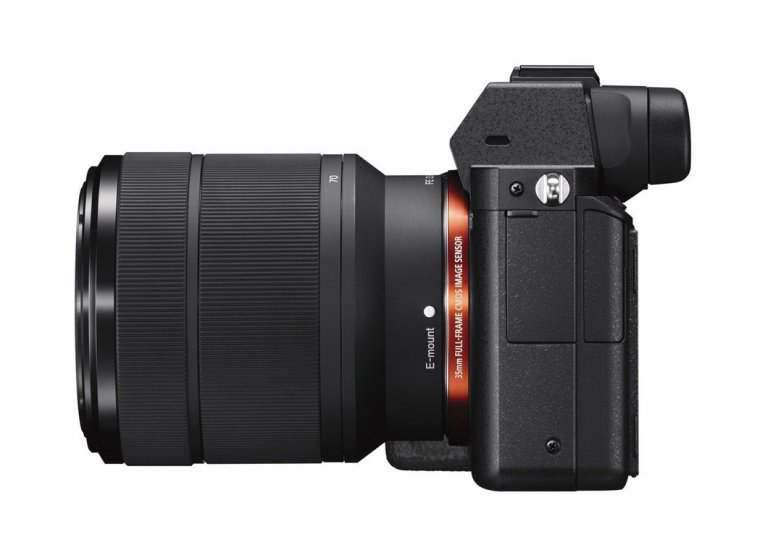 Lastly, it's time to judge the Wi-Fi capabilities of the A7 II. Nothing has changed in this regard and you still gain the same functionality as on the A7, meaning you'll get quite an extensive set of features. Almost all of the functionality is brought by all the different apps which can be downloaded from the store once you're connected to the internet. First, there are the free ones that offer basic functionality like photo backup or remote control. After that, you can invest some money in the paid ones as they will bring you extra features like for example Time lapse. If you plan to take advantage of those features that require you to use your smart device and connect it to the A7, you'll spend most of your time inside the PlayMemories Mobile app, where you'll find most of the functions you'll ever need. As a bonus feature, you can also connect the A7 to your PC or Mac via the USB cable and control it remotely that way if you wish, but at the expense of not having a live preview of what's going on.
Autofocus and performance
So, the A7 II bears the same autofocus system as its predecessor, but Sony still claims that they've managed to make some improvements to it just by optimizing the software on the new camera and changing its behavior in different situations. Something like this is hard to measure, but we can still confirm that there are some improvements here and there. Most of those improvements concentrate on subject tracking performance, which wasn't great on the first A7 and really needed to be better with so much phase detect focus points available to track the subject with. We can't put a number on how much better the autofocus is on the A7 II, but it's better to an extent. The subject tracking is now more reliable, but still not without its problems. It's not that the hybrid AF system is not capable of performing admirably in this regard, it's the Sony's overly complicated algorithms that ruin the experience a little. The AF system tries too hard to be intelligent and to predict your or your subject's movements that it often overcompensates and you'll end up with your subject being out of focus. Luckily, this doesn't happen too often, but it's there and we hope that Sony will improve on this in the next software update as it is an issue with the software, not the hardware. Also, you can improve things considerably if you turn on face-detection as that's when the camera works best in regards to subject tracking. Low light performance is also a tad better than on the A7, but there's still focus hunting to be found here and there.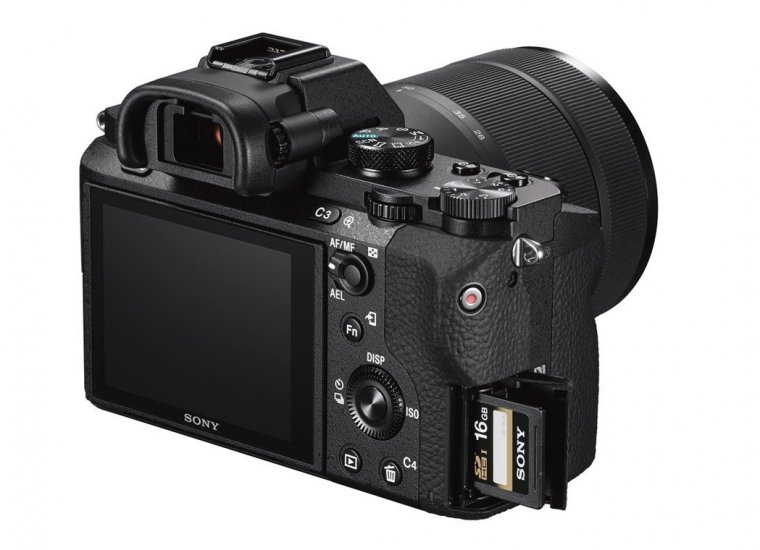 The overall performance on the A7 II is rather excellent and falls in line on what we've seen on the A7. It's flagship grade and that's all you need to know. The maximum burst rate has also remained the same at 5 fps. We wish for it to be a little faster this time around, but when you take into account that you still get continuous AF at that speed it's still rather good. No changes have been made in regards to the battery life either and it is still the same 350 shots you could get on the A7. It's still an average performance for a mirrorless camera, but it does sound a little more tolerable now as the new image stabilization does take its share of the power when in use. Much better than Sony RX100 IV which can only take 280 shots on a single charge.
Video and features
Even if it still doesn't record 4K footage, the A7 II is now more capable than ever to be a nice video production camera. You still get the ability to record 1080p videos at 60 fps and at a rather high bit-rate of 50 Mbps. This is due to the new XAVC S codec included with the A7 II, as the older and more traditional AVCHD tops out at 28 Mpbs. Two new features, markers and dual video record are directly passed over from the A7S and we are sure that some videographers will make use of them even though they surely aren't something you would use every day. All the manual controls are still available as before and the same applies to the microphone and headphone jacks. Software-wise you'll get focus peaking, zebra patterns, 31-step audio level recording, S-log profile and also the option to turn on the wind filter.
This also brings us to the new 5-axis image stabilization system. It works very well both for videos and stills. You won't get the same performance as you would when shooting on a tripod or from a gimble, but it's still one of the best implementations of in-body image stabilization we've seen so far. It's even more impressive when you take into account that Sony is the only manufacturer on the market to offer a mirrorless full frame camera with image stabilization. They have really done a tremendous job in this regard and it really puts the A7 II step above its predecessor when it comes to shooting video. The quality of recorded videos is exactly the same as on the A7, meaning they are great in daylight and good in low light.
Image quality
Since the A7 II is rocking the same 24-megapixel full frame sensor as the one found on the A7, there are no major differences in raw image quality between the two. You still get very good overall image quality in regards to everything from sharpness, dynamic range to low light performance. It's not class leading, but still worthy of a full frame camera.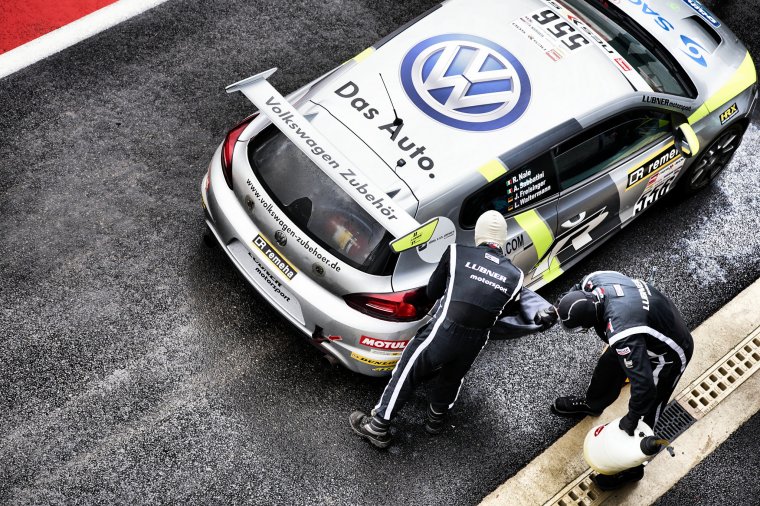 Photo courtesy of Adnog Racing
The only difference we could find is in slightly more mature noise reduction which is less aggressive than on the A7 and leaves you with a better balance between details and noise. Of course, this only applies to shooting JPEGs as the performance in RAW remains unchanged.
Conclusion
The Sony A7 II is a great camera, but unfortunately, it's not catered to every type of photographer. Those who already own the original A7 have no real reason to upgrade unless they need the image stabilization, better subject tracking or better feature set when it comes to video. Those who are looking into purchasing the A7 II will end up with a pretty capable well-rounded camera in every regard, assuming they don't need the best autofocus performance in terms of subject tracking or the fastest burst rate. Sports and action photographers will surely have to look elsewhere since this not a camera that you should consider as your primary tool for those types of work. Videographers who still have no plans in working with 4K footage will also be extremely pleased with what the A7 II has to offer, especially because of that impressive image stabilization.
The following two tabs change content below.
An amateur photographer, songwriter, musician, computer and technology geek and an occasional comedian, I'm a little bit of everything. I always aim to pursue things I'm passonate about and try to look on the positive side of things whenever I can. My mission is to wrap my articles in that aura of positive energy and keep a healthy balance between being serious about my work and spicing things up with a little fun now and than. After all, life's a game and there's always a different way to play it.