An In-Depth Review of Canon 80D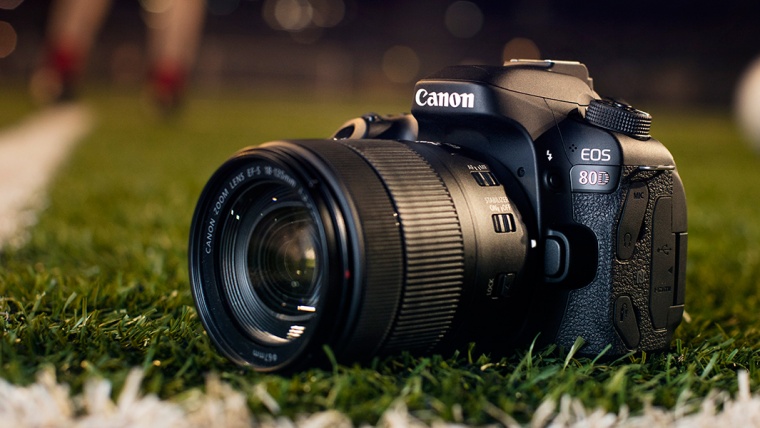 An In-Depth Review of Canon 80D
www.sleeklens.com
With the rise of mirrorless cameras at every corner, one would have thought that the time of the DSLR is slowly coming to an end. However, the Canon EOS 80D is here to prove that DSLR models are still going strong and still may have some fight left in them. Will it be considered one of the best camera Canon has produced? The camera market certainly isn't lacking in the number of great mirrorless cameras rocking an APS-C sensor with the speed and reliability you would have expected to only get from a DSLR few years back. And of course, they also have that added bonus of portability. But again, there's still a place for DSLRs on the market and there always will be if the camera manufacturers keep offering us great products like the Nikon D850 and this one.
Compared to its predecessor, the 80D comes equipped with the new 24 megapixel sensor instead of the 20 megapixel one found in 70D. Of course, it's of the APS-C variety and powered by the new DIGIC 6 processor which allows the 80D to keep the fast 7 fps burst rate, even with an increase in megapixels and image file size.
Pros
Built-in WiFi
NFC Connectivity
Articulating Screen
1080p Max Video Resolution
Touch Screen
Optical Built-in Viewfinder
Face Detection Focusing
24.0MP - High-Resolution Sensor
25.600 Max ISO
45 Focus Points
1.040k dots LCD Resolution
1/8000s High Shutter Speed
7.0fps Fast Continuous Shooting
Long Battery Life (960 shots)
External Microphone Port
External Headphone Port
Weather-sealed
Timelapse Recording
Cons
No Image Stabilization
Heavy Body
Click to read the full Review
The Dual pixel AF system and 45 AF points ensure fast and reliable autofocus in all situations. It can even acquire focus in conditions darker than -3 EV. The display on the 80D is a 3 inch TFT LCD touchscreen unit with a resolution of 1,040,000 dots and coupled with it comes a pentaprism viewfinder with a 100% coverage and a magnification of 0.95x.

When it comes to shutter speeds, they range from 30 minutes to 1/8000 of a second. The integrated flash unit has a range of 12m at an ISO of 100 and a maximum sync speed of 1/250 seconds. For your videography needs there's a maximum resolution of 1080p at 60 frames per second in MPEG-4 or H.264 format. The 80D is also well equipped when it comes to wireless technologies being compatible with 802.11/b/g/n standards and also sporting NFC. Its battery life is rated at maximum of 960 shots using the supplied LP-E6N battery pack.
Body and handling
Judging by its body the 80D could easily be mistaken for its predecessor, the 70D. There aren't a lot of changes here and that's not necessarily a bad thing, you'd be hard pressed to find many people complaining about ergonomics and build quality of the 70D anyway. We still have a rugged enough body made of magnesium and polycarbonate that is also weather sealed, nothing more you could ask for in this category of cameras. It feels very comfortable in your hands, with its weight of 730 grams and a decent sized grip. It's quite substantial and you'll never feel like it could slip out of your hands by accident, it has that classic and unmistakable DSLR shape that we all know and love. The same goes with Canon 6D Mark II which has a comfortable grip too.
The controls are also nicely laid out, with everything from the mode dial and the scroll wheel to all the additional buttons being in their logical places, nothing to complain about here. The 80D also offers all the ports you need, including the microphone and headphone jacks.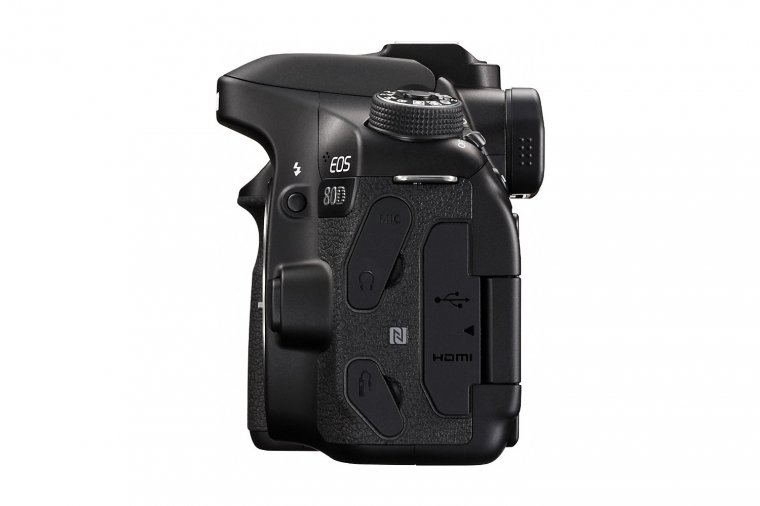 Yes, videographers rejoice, there's finally a headphone jack here to put all your audio monitoring worries to rest. Now let's talk a little about that touchscreen the 80D comes equipped with. Its sensitive enough and you'll never feel like you need to press really hard for it to register your touch. Navigating through the interface is fluid and Canon optimized it well enough for touchscreen use. The menus, albeit a little more polished, still bare that familiar look that every Canon user should immediately feel at home about. The Q menu is still here and more useful than ever when used on a touchscreen. You can bring it up anytime just buy pressing the Q button and quickly change all of your important settings without any hassle.
The Auto ISO capability also received a refresh over the 70D and now gives you the ability to fine tune it by selecting the desired shutter speed limit to avoid blurry shots in darker conditions or to always have fast enough shutter speed to capture moving subjects. For your customization needs Canon provided two separate modes (C1 and C2) that can be selected on the mode dial and set to your liking.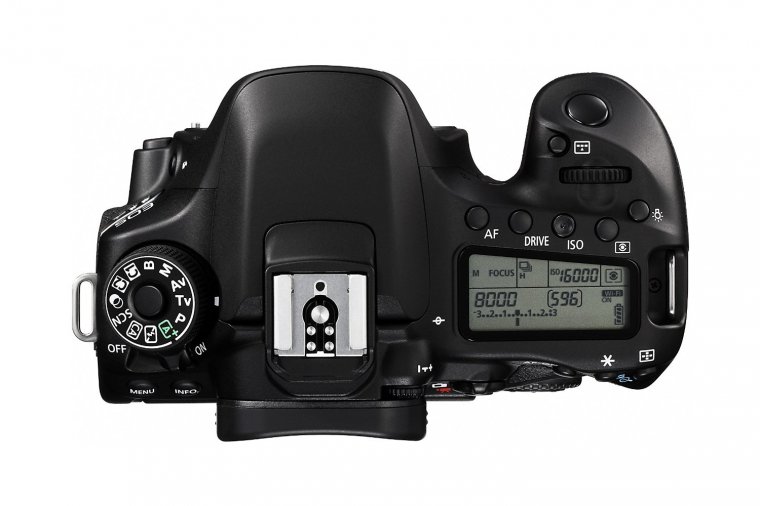 This can be very useful if you're in a situation where for example there's a lot going on in your scene and you don't have the time to change your settings each time you look at your camera's screen. It's also hard to resist mentioning how good it feels to be able to touch to focus while shooting or pinch to zoom while viewing your photos like what we got used to doing on our smartphones for years now. Canon also integrated a nifty little feature called Touch control which, when turned on, increases the sensitivity of the screen above its default value and allows you to use it during those cold winter days when having your gloves on is a necessity.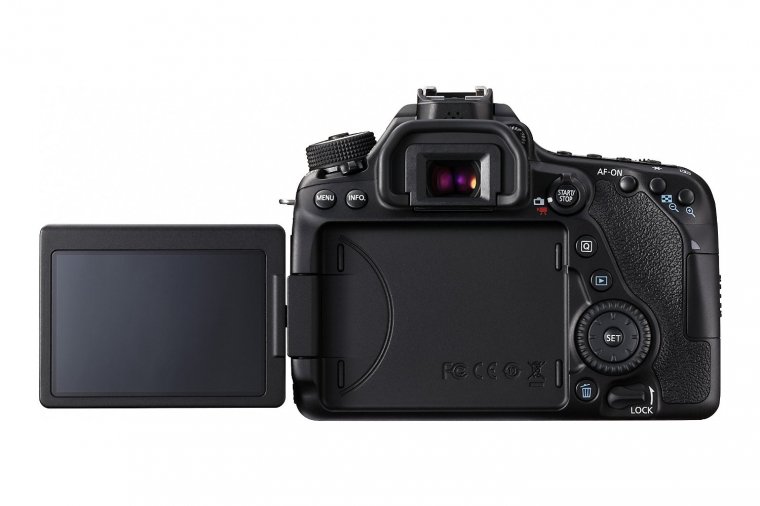 Performance
The 80D is performing as expected for the camera in this price point, it's very fast. It starts up very quickly from the moment you turn it on and moving through the menus feels very fluid and responsive. The 7 fps burst mode is also very respectable and what you get is an unlimited buffer when shooting in JPEG and right about 24 shots shooting in RAW.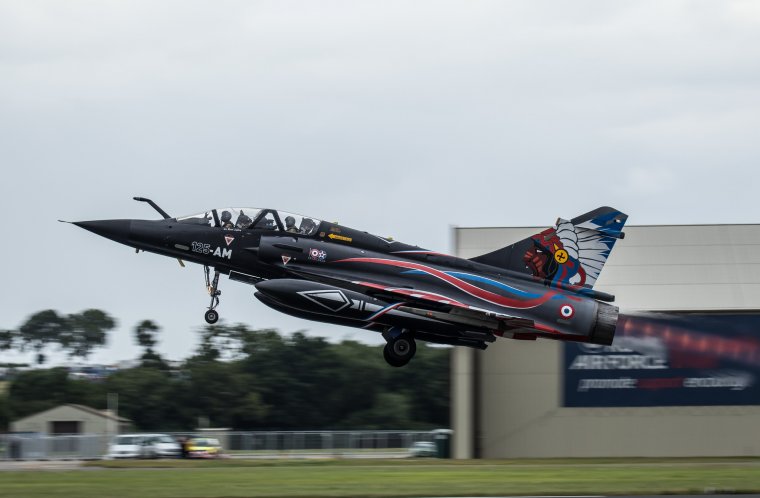 Photograph courtesy of Mark Werner
There's also a lower fps burst mode of 3 frames per second if you wish a larger buffer while in RAW which is 95 shots. It's important to notice that those are the values when you are shooting through the viewfinder; the maximum burst rate is reduced when you're in live view mode and amounts to 3.6 fps.
Autofocus
There's a lot to say about autofocus on the 80D, so let's start with the one in live view. Like its predecessor it also comes equipped with Dual Pixel AF technology and this time it also brings continuous autofocus in live view to the table.
While using autofocus in live view you get three different modes: Face+Tracking, FlexiZone-Multi and FlexiZone-Single. FlexiZone-Single is the simplest one providing you with a way to focus on a specific point of interest. The Face+Tracking mode is used in two different ways: in single shot AF mode it looks for a face in your image to focus on or on the nearest object in your frame if there are no faces present and in continuous AF mode it will track the movement of the thing you focused on.
The FlexiZone-Multi option is like a combination of Face+Tracking and zone focusing, it's quite confusing and really not very useful; just use the Face+Tracking mode instead. Focusing through the viewfinder is also a joy with 45 all cross-type AF points and the new 7560 pixel RGB+IR metering system to help you with tracking your subjects. Mind you, it's not as advanced as the one in 7D Mark II, but it's still great and a noticeable improvement over its predecessor.
There are four focus modes available here: Single-point, Zone, Large Zone and 45-point Auto Selection. In the Zone mode you can move a little square around the array of 45 focus points and place it in one of the nine predefined positions and in the Large Zone mode you can do the same thing but this time using a 3×5 point rectangle and three positions. Shooting in Single shot AF mode is generally fast and precise and also quite good in low light with the ability to acquire focus in the lighting conditions as dark -3 EV. Speaking of Continuous AF mode, things aren't that simple.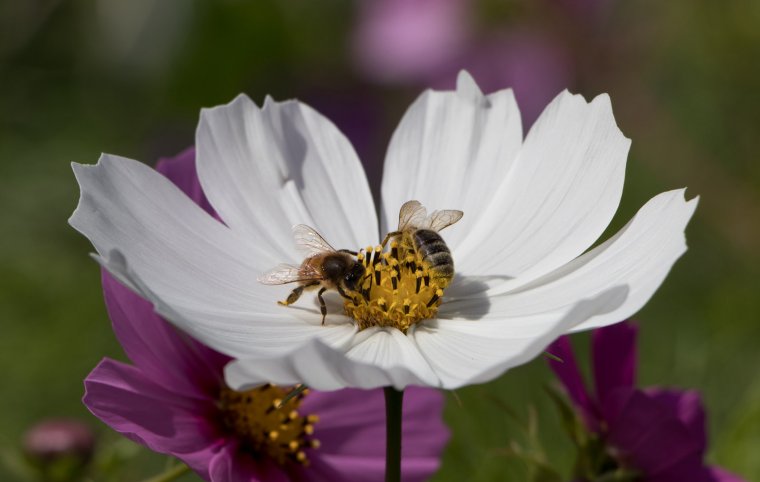 Photograph courtesy of Konstantin Oxy
When it came to moving subjects that are moving in a way that's predictable and the background isn't in the way, the 80D had no problems focusing and keeping up with the subject. In any other occasion where those conditions weren't met, the results were a mixed bag. It's hard to tell if the problem lies in the AF system itself or it's something that can be fixed with a firmware update, only time will tell. Ending on a positive note, there are a lot of customization options regarding the autofocus, as much as sixteen in the Custom Fn. Menu.
Video quality and features
Before we touch on the picture image quality, let's talk of the quality of videos the 80D can produce. We are happy to say that video quality is yet another improvement over the 70D, with more sharpness and better color accuracy. While the quality of 1080p videos it produces is satisfying, the lack of 4K option isn't. We've already seen many manufactures integrating 4K recording into their cameras for some time now and it's even available on a lot of smartphones.
Why Canon decided not to include it in the 80D is quite baffling and will really force many serious videographers to shy away from this camera because of that. On the positive note, those who don't need the 4K video recording will be happy that Canon included both microphone and headphone jacks on this camera. During video recording you'll get a lot of options to customize inside the Q menu like AF mode, white balance, audio levels, recording size and even some creative filters.
Autofocus works very well due to Canon's Dual Pixel AF system and tracks moving subjects quite well. The available AF modes are the same ones as in still capture: Face+Tracking, FlexiZone-Multi and FlexiZone-Single. Lastly, there's one interesting accessory worth mentioning that Canon announced with the launch of 80D and it's the PZ-E1 zoom motor that clips onto the newly announced 18-135mm lens and allows you to operate the zoom more smoothly than in the traditional manner of zooming by twisting the zoom ring. It boasts two different zoom speeds and can also be controlled remotely via Wi-Fi using the app on your smartphone or computer. It runs on four AAA batteries and will be compatible with more lenses than Canon plans to release in the future.
Image quality
Shooting in the default JPEG mode, we've noticed a few things; compared to its predecessor the colors are a little less saturated, the auto WB tends to produce warmer results then we'd like under tungsten light conditions, the sharpening algorithms are a little more aggressive (which could easily be avoided by leaving out the AA filter and gaining more sharpness that way) and also, the noise reduction kicks in a little too early and starts to smear away fine details starting with the ISO of 400.
At higher ISO values, naturally, the noise reduction ramps up the aggression and a noticeable amount of detail is lost. While the end results couldn't really be considered that bad, they still aren't up to par with some competing products in this price range. RAW performance is basically the same as on the 70D, which is a good thing considering the increase of resolution the 80D brings. You can still get pretty usable images at an ISO of 3200 and even 6400 if you are well aware of your exposure while shooting and you know how to balance out the amount of noise and detail in post production.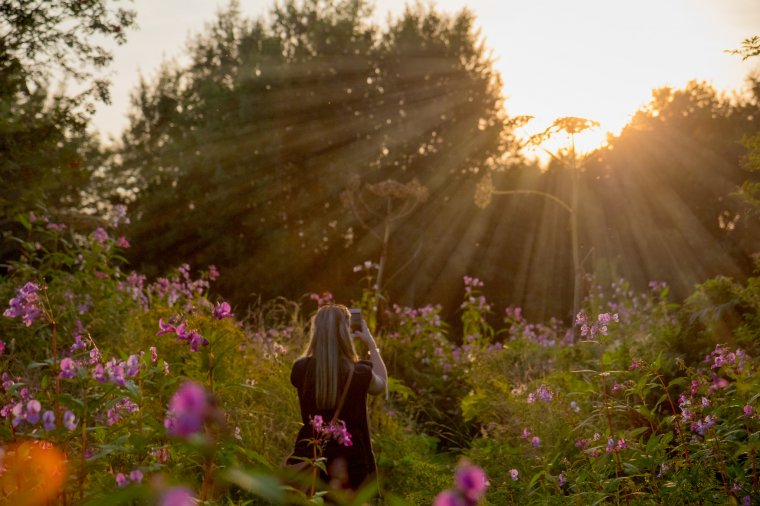 Photograph courtesy of Warwick Tams
There are also some noticeable improvements in dynamic range which is always a good thing when you're shooting in challenging light conditions or trying to achieve an HDR-like effect without the use of multiple images. A lot less noise is visible in shadow areas and during the recovery of unexposed areas in post processing.
This also means that in specific situations where you need a high shutter speed, but you don't have enough light at your disposal, you'll be able to shoot an unexposed image with captured motion and raise the exposure later on in processing, still getting a usable image in the end. You'll also be happy to know that the 80D handles better in this regard than the more expensive 7D Mark II. All in all, the sensor in the 80D is a capable one, but honestly, we expected a little more improvement over the 70D than the slight bump in megapixels.
Additional notes
One additional feature that requires a more in-depth look is the Wi-Fi capability. Connecting your camera to your smartphone is pretty straightforward you should have no problems with it. The available app (iOS or Android) gives you the option to transfer your photos from the camera to your smartphone or to remotely take a picture or start video recording.
Another interesting feature worth mentioning is the Silent shooting mode. This option is available for both viewfinder and live view shooting. While using the viewfinder you can select the Silent shooting by using the Drive button and you get the option to use it in AI Servo or single-shot mode. In live view you can access it by selecting the Silent LV shoot option in the main shooting menu.
No matter what method you are shooting with, your burst rate will always be limited to 3 fps, so keep that in mind. There's also a Flicker detection feature included which helps you avoid sudden changes of brightness during video recording and thus forcing you to use different shutter speeds. Lastly, there's a Time-lapse movie mode that takes images during set intervals and combines them all into one video clip. These intervals can range from one second to one every 99 hours.
Conclusion
So where does this leave us with Canon 80D. In short, it's a very capable camera. The positives definitely outweigh the negatives.
– The image quality brought by the Canon's new sensor is quite satisfying where the dynamic range is the biggest improvement over their older sensor found in 70D.
– The video quality is also good, but again, the lack of 4K recording will be a deal-breaker for some. Speed is another aspect where the 80D shines.
– The 7 fps burst rate, quick and reliable autofocus (except when tracking fast moving subjects), menu navigation, operating the camera; all is very fast and shouldn't displease anyone.
– The body itself isn't too heavy for its size and sports a decent built quality so it should have no problems standing up to the test of time.
Another positive thing is the button arrangement. Everything is located in a logical place, making this camera a joy to use in that regard. The microphone and the headphone jack, Wi-Fi + NFC, articulating touchscreen, good battery life and useful Auto ISO option can also be added to the list of positive things to say about the 80D.
Again, the only negatives worth pointing out are the lack of 4K video recording, unreliable subject tracking while shooting through the viewfinder and some options and features regarding the advanced setting up of the AF system that can sometimes end up being a little unintuitive and confusing.
So who is this camera for? Simple, it's for advanced photographers that don't shoot a lot of sports or action shots. This is also a great one for videographers that don't use 4K resolution in their workflow. If your shooting habits don't rely on those things, you'll be very happy with all that the 80D has to offer.
The following two tabs change content below.
An amateur photographer, songwriter, musician, computer and technology geek and an occasional comedian, I'm a little bit of everything. I always aim to pursue things I'm passonate about and try to look on the positive side of things whenever I can. My mission is to wrap my articles in that aura of positive energy and keep a healthy balance between being serious about my work and spicing things up with a little fun now and than. After all, life's a game and there's always a different way to play it.