Meet the Canon 6D: A Partner for a Lifetime!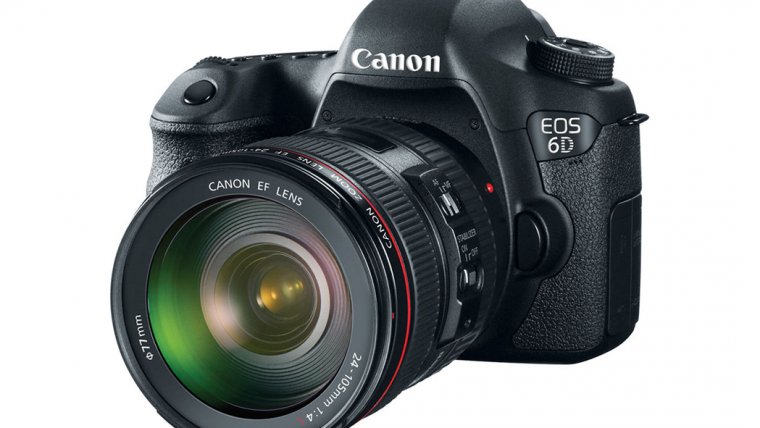 Meet the Canon 6D: A Partner for a Lifetime!
www.sleeklens.com
It's time to review one of the most affordable full-frame cameras on the market, the Canon 6D. The full frame market was always considered the one to be made mostly for professionals and individuals with a lot of money on their hands. While the Canon 6D is still a somewhat pricey piece of equipment for a lot of people it is still a lot cheaper than many other full frame cameras. It is certainly a step in the right direction to finally bring the full frame to the masses. While they still offer the best image quality you can get without going all out and invest big bucks in a medium format camera they are still downright too expensive just for the increase in image quality. Let's see if the Canon 6D is affordable enough to be a reasonable purchase or if Canon stripped it off too much functionality to be able to sell it at that price and still profit. Is this camera really a dream come true for many of photographers who were never able to make a switch to full frame but still wanted to do so or could this be one of Canon's best camera ever?
The Canon 6D is a rather interesting camera when it comes to its specifications. Judging it by its sensor, it could easily be considered an enthusiast camera, but on the other hand, when you look at some of its other specs, it looks like a mid-range one. Let's see what this really means. The sensor in question is the 20.2 megapixel full frame sensor designed especially for the 6D.
Pros
WiFi capable
Built-in GPS
Weather Sealed
Timelapse Recording
External Microphone
Good battery life
Cons
No Image Stabilization
No articulated screen
No touch screen
Heavy body
Click to read the full Review
The sensor is also coupled with a capable Digic 5+ processor which can also be found in Canon 5D Mark III and the Canon 70D, so it's something that can certainly go on the list of pros regarding the 6D. That processor also enables it to shoot at a frame rate of 4.5 fps, which sounds respectable for a full frame camera at this price point. The 6D also has a wide ISO range of 100 – 25600 that can be expanded to 50 or 51200/102400. The body of this camera is made out of magnesium alloy with a polycarbonate top plate. There is no integrated flash unit, but you can add an external one via the hot shoe on the top of it.

On the back, you'll find a 3 inch 1,040,000 dots Clear View II TFT LCD and a pentaprism viewfinder with a 97% coverage and a magnification of 0.71x. We have a few criticisms to share about these two, but we will leave them for the Body and handling category of this review. When it comes to video recording, the 6D tops out at 1080p at 30 fps and you also get the option to record high quality audio via the microphone jack. As this camera was released in 2013 there is no point in complaining about the lack of 4K recording since it still wasn't a mainstream thing back then. Sadly, there's no headphone jack on this camera. So, this was a short overview of what you can expect out of the 6D, now let's dig in a little deeper and first have a better look at its body and what it holds.
Canon Camera 6D Review
Body and handling
Body-wise, the 6D isn't too big for a full frame DSLR, which is a breath of fresh air in a world full of smaller and more manageable mirrorless cameras. It's just a little bigger and heavier than the Canon 70D but a lot heavier than Canon 77D yet still comfortable to use for many people. It's not as rugged as for example the Canon 5D Mark IV or the 7D Mark II, but it still feels like it's made out of quality materials. Its body is made out of a combination of magnesium alloy and polycarbonate; it's still a good combination for a durable camera in our eyes. Its body is also weather sealed, meaning dust and some water shouldn't be too much of a problem for the 6D. The grip is also deep enough and well-balanced, meaning the 6D is a camera that's nice to hold in the hand and shoot with. Now, let's talk manual controls. This is the area where the 6D really excels.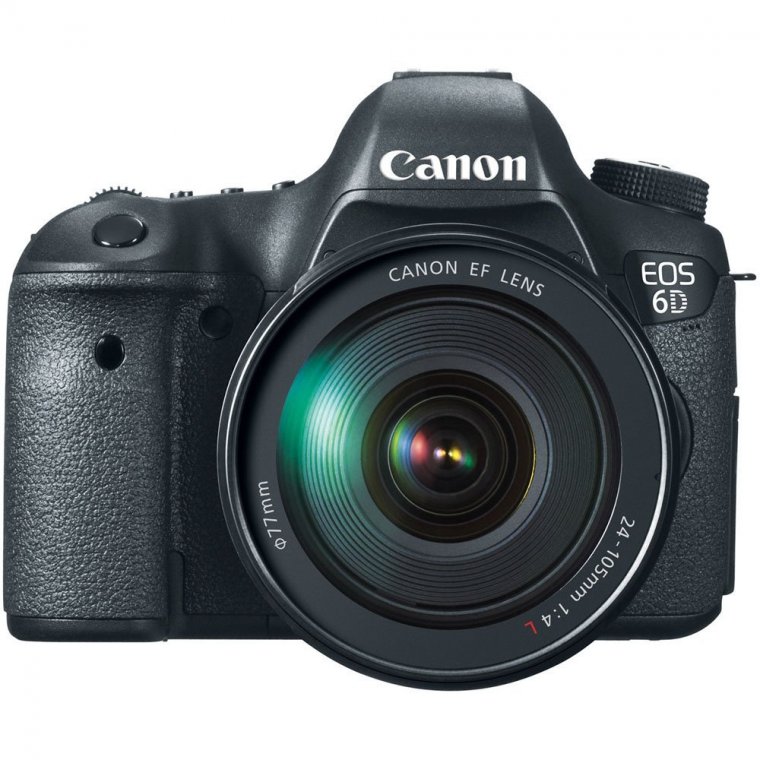 Looking from the top of the camera, you will find the usual arrangement of a professional Canon camera, the main mode dial on the left and the information LCD and 5 buttons on top of it on the right. Those buttons are used to adjust the AF, Drive, ISO, Exposure metering and to turn the LCD backlight on and off. More action can be found on the back of the camera and on its right side. First, there's the main control wheel with the Set button in its center. Above it lies the familiar Q button which serves as an access to the Q Menu which is a collection of many different settings and options that can be accessed just by the tap of that button. Lastly, it's worth to mention the video recording Start/Stop button that also serves as a switch between live view and viewfinder shooting, Zoom in/Zoom out buttons that can be used to increase your magnification while you're focusing manually and above them is the main dial for changing various exposure parameters like shutter speed or aperture. So, the 6D certainly isn't lacking in the manual controls department.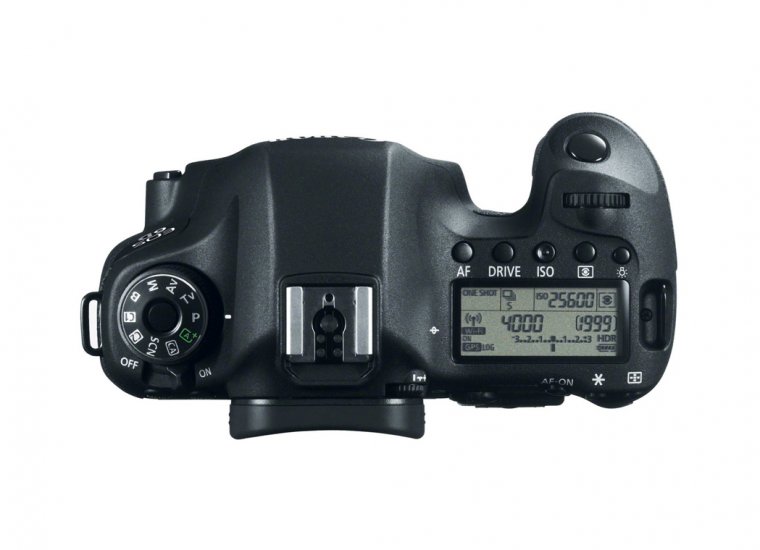 This really brings us to the area where Canon could improve a thing or two on this camera: the screen and the viewfinder. The screen itself is of high resolution and bright enough to be used in direct sunlight, so that's what's positive about it. What bothers us a little is that it does not touch sensitive and that it's fixed to the body, meaning it can't be articulated in any way. It may not bother a lot of people, but we fill that Canon could have easily included at least one of those things. It's a similar story with the viewfinder. It's bright and large, but lacking in accuracy. We expected a 100% accurate viewfinder on a camera of this price. This is really an area where Canon simply decided to be a little cheap and save a few bucks. Well, at least the 6D is still easy to use due to the very well thought menu system. What also saves the day body-wise is the available inputs and expansion slots. You get a microphone jack, SD card slot, mini HDMI port, mini USB port and a remote control port. There's also some integrated functionality in form of Wi-Fi, GPS and orientation sensor. Yes, this is one of the rarer DSLRs on the market where both the Wi-Fi and GPS are integrated into the body.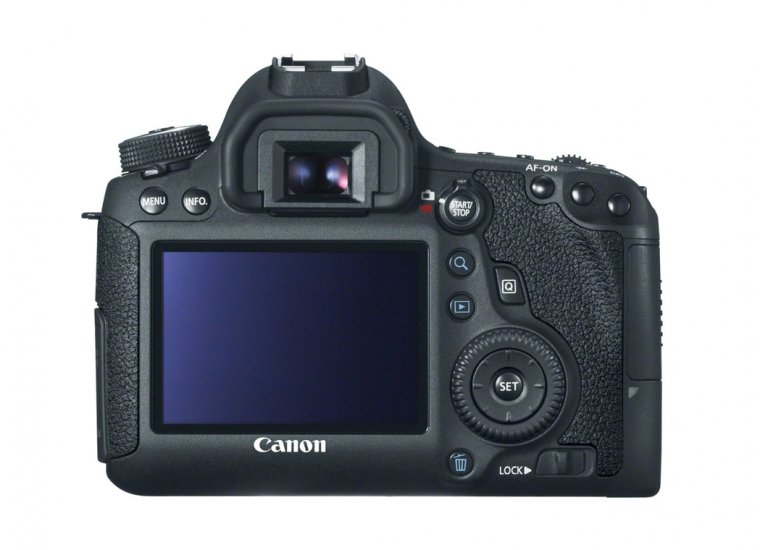 A few words need to be said about the Wi-Fi capability. You can do everything from being able to upload your images to a Web service of your choice to print your photos via the Wi-Fi enabled printer. You can also use DLNA services and even transfer your images to another Canon camera. If you install the EOS Remote application on your iOS or Android device you can also enjoy the benefits of remotely controlling the 6D. While in the mode in which you are using your smart device as a screen to the DSLR you can adjust options like ISO, aperture and shutter speed. You can also enable the Virtual AF button which allows you to set a focus point anywhere on your screen just by tapping it and acquire focus by tapping the aforementioned button. So, the Wi-Fi functionality on the 6D is very powerful indeed. Our overall experience with this camera on the topic of its body and handling is rather positive except for the viewfinder and its lack of accuracy for a camera of this class. It's up to you to decide if this one flaw is enough to overshadow all the good things about the 6D in this regard.
Autofocus and performance
Now, this is an area where Canon decided to compromise the most in regards to the 6D. Let's first get the autofocus out of the way. The AF system found in the 6D consists of 11 focus points while only the center one is cross-type. It doesn't sound very impressive on paper and it surely won't break any new grounds with its performance, but we are happy to say that it works rather well in most of the conditions. It usually acquires focus very fast and with minimal focus hunting, even in low light conditions as dark as -3 EV thanks to the center AF point being very sensitive to light. While it you can shoot some basic moving subjects and get a decent tracking performance, the AF system in the 6D isn't advanced enough to be used by professional sports or action photographers who rely on their camera to track its subjects the best it can. You also won't find any fancy AF modes either. You will, however, find one very useful feature and that's AF micro adjust. This feature basically allows you to correct focusing performance of those lenses that tend to miss focus by back focusing or front focusing. As you'll never know what kind of a copy of a lens you can get, this is a great way to make sure that any lens you put on the 6D works as best as it can.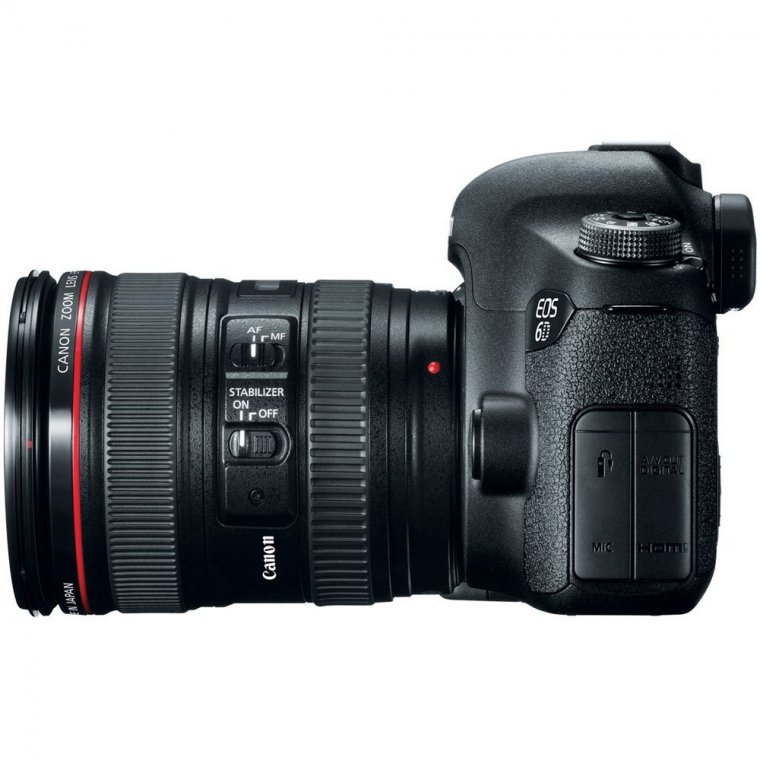 The overall performance of the 6D is great. You would expect that as it shares the same processor with the Canon 5D Mark III. No matter what you do with this camera, you'll never be disappointed with its performance. Some may not be too happy with the maximum burst rate of 4.5 fps. While it's nothing to write home about, it's still perfectly usable and will certainly help in those situations where you need to get that shot no matter what. One great thing about the burst rate on the 6D is that you can shoot as long as you like if you opt to shoot in JPEG mode. When you switch to RAW, the buffer drops to a maximum of 15 frames, which isn't nearly as impressive. What does impress about the 6D is its battery life. You can get a maximum of 1090 shots on one charge, which is really good indeed. It's also worth mentioning that it uses the same LP-E6 battery as the 60D, 7D, and 5D Mark III, so if you're switching from any of those cameras you will be happy to know that you can keep your batteries. We must admit that we were a little skeptical about the 6D in regard to its performance, but further testing proved us wrong and we are quite satisfied with it in the end.
Video features and quality
Despite not having the headphone jack for precise audio monitoring, the 6D still has a potential to be an interesting camera for some videographers. It records 1080p video at 30 fps or 720p at 60 fps and also at some lower frame rates and lower resolutions. You get an option of two compression methods: All-I and IPB. You also get full manual controls at your disposal and you can control both the exposure and audio levels. The latter will be quite useful to those you plan to record audio via the microphone jack. Unfortunately, there is no continuous AF in video and you'll only be able to focus before you start recording your footage.
So, the 6D may not be the most full-featured DSLR when it comes to video recording, but how does the quality of those videos hold? It holds very well indeed. You'll get very nice looking videos out of the 6D, with good white balance, colors, detail, and contrast. What also impresses is its low-light performance. This is where the 6D really punches above its weight and price. One thing that may bother some professional videographers is that the 6D shows noticeable amounts of aliasing and moiré. This is the only flaw we could find with its footage. It's really not that drastic and it will probably only bother those seeking perfectly clean footage out of their camera. Other people will be pleased with the overall quality of the videos recorded with the 6D.
Image quality
This brings us to the last conversation piece or the topic to talk about when it comes to the review of the 6D, its image quality. While the 6D may not tick all the boxes to be pronounced an ultimate camera and it does come with a flaw or two, the image quality is the only area where it could easily be considered flawless. You could argue that 20.2 megapixels aren't a lot for today's full frame sensor, but even without having more megapixels the 6D can produce some really stunning images.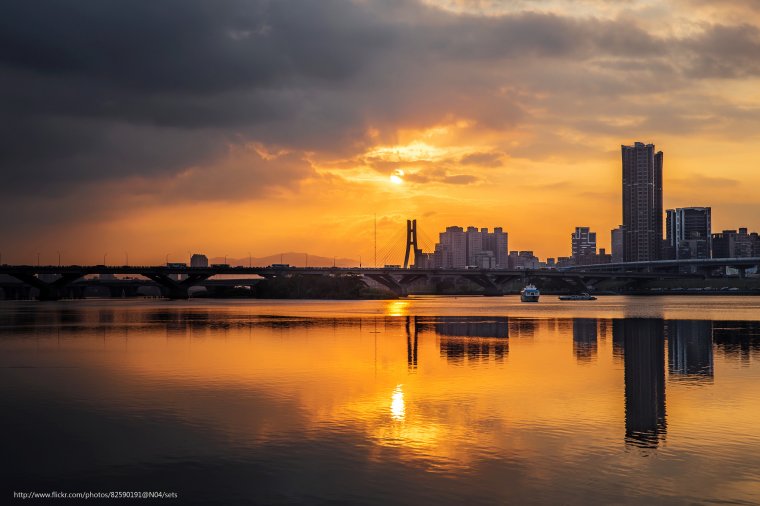 We should give you one advice though; shoot only in RAW with this camera if you want the best image quality you can get. It seems that Canon hasn't spent enough time optimizing the JPEG engine for the new sensor as it results in somewhat soft images with too much noise reduction applied to them. You can correct most of those things via the integrated editor on the camera itself or by applying one of the Picture Styles, but it still won't come close to the quality you will get just by shooting in RAW and editing the photos yourself on your computer.
Photo courtesy of Christopher Lemmer
We should also mention that the impressive low light performance in video recording also translates to stills as well. You can easily get some really usable shots even at ISO as high as 25,600. That's the kind of performance we really wouldn't expect from a camera that cost as much as 6D does. So, just because most of the users buying this camera will shoot in RAW anyway, we will ignore the mediocre JPEG performance and pronounce the 6D as a camera with great image quality.
Conclusion
Well, this is really a camera that made quite a few waves when it was released and in a way, it's still making them. Even after more than 3 years since it came out, it's still quite a unique product on the DSLR market and camera market in general. It's not the best full frame camera you can buy, but it may be the best you can get for that price. It still has a lot of quality features and is still capable of producing some nice looking photos and videos, even for 2017 standards.
While it's not the fastest camera by any means and won't interest sports and action photographers that much, it's still a product that will make a lot of photographers very happy. It will also give a lot of people the chance to up their game and finally be able to feel the benefits of a full frame camera. This was but a distant dream for many photographers since the age of digital full frame sensors began and it will now turn to reality for those who decide to invest in this camera. The Canon 6D really is a step in the right direction, let's just hope that other manufacturers will follow Canon's example and thus bring even more people closer to owning a full frame camera.
SaveSave
The following two tabs change content below.
An amateur photographer, songwriter, musician, computer and technology geek and an occasional comedian, I'm a little bit of everything. I always aim to pursue things I'm passonate about and try to look on the positive side of things whenever I can. My mission is to wrap my articles in that aura of positive energy and keep a healthy balance between being serious about my work and spicing things up with a little fun now and than. After all, life's a game and there's always a different way to play it.