How to Become a Professional Mobile Photographer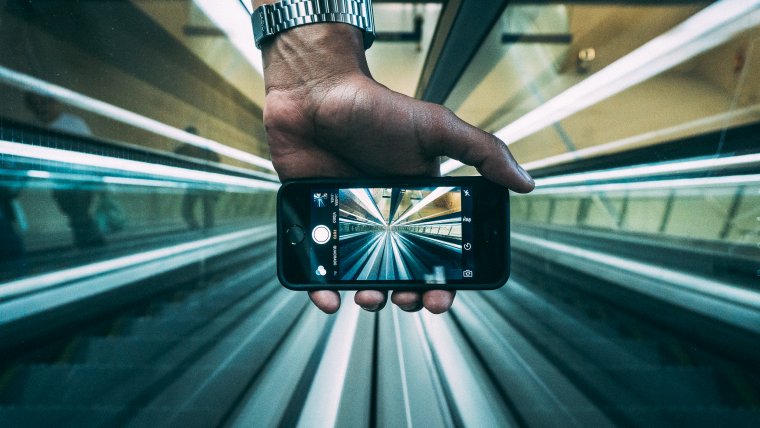 How to Become a Professional Mobile Photographer
www.sleeklens.com
Through the course of our last two articles we covered some important questions regarding the role of mobile photography in the photography world; therefore, it's just natural to assume that the next step would be to analyze all those elements that make us become professional mobile photographers.
We're talking about a brand new branch of photography itself, with probably a not so long lifespan before it experiments any significant role change due to the constant rate in which mobile phones are being upgraded, though for us it's important to acknowledge the universality of these devices up to this date.
Yet, for the clients, a photographer is the one who ought to have a good light and camera set in order to be a professional. They associate the terms of professional work with the gear to use, mostly the size of them and in the complexity of their use.

Regardless all this, not all is bad. In the competitive photographic world, the defeatist position is non-acceptable. Besides, after a better analysis, you could find out that mobile photography does have advantages that make it a viable option in the professional area.
For example, it is to consider that the mobile phone characteristics may not be able to compete with some other digital photographic mediums in terms such as max image output, adverse light conditions or detail enhancement; but if we are talking in terms of the portability, the possibility of sharing our work directly from the unit, or the vast range of tools to use, mobile photography seems to be the so called "winner".
In marketing, talking about competition levels of some markets invokes two concepts for acknowledging the competitive level: the red and blue oceans, the first ones refer to those highly competitive markets; in which sharks are always at the ready to ambush, or as it can be commonly labeled, the voracious competition. The blue ones, on the contrary, are barely competitive markets, usually addressed by innovative people.
So well, our first invitation, for all those who are looking to advocate for the mobile phone professional use as a photographic tool, will be to look all these diverse factors and convert them into services that can be offered to the public and generate interest by it.
Generally, these type of services will take part of the before mentioned blue oceans, this is because in the current market a number of users exploring the advantages of this medium is still minimal. Furthermore, let's do not forget mobile phones have a less margin inversion and maintenance than other photographic services so, making this investment more cost-effective in long term.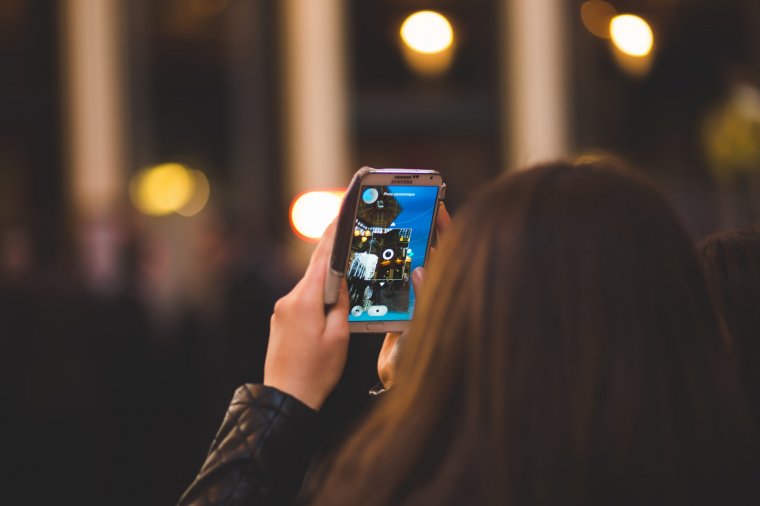 Another element to consider at the moment of thing in a mobile phone as a professional photographic tool is the big number of brands that produce them and their interest in using your work as part of their brand. Unlike conventional photography, where you can use a hand to count the camera brands that actually compete, in mobile phones world exists over 70 different brands developing this kind of devices, of which more than half of them are in direct competition with others. Regardless of this, the idea of getting sponsorship or agreements that help in a direction from the photographers and their name as a personal brand is undoubtedly attractive.
Considering all this, the option of offering unique services becomes real in a highly competitive market that constantly reinvents themselves. Although, you need to keep in mind that professionalism won't come by the hand of high-end gear but your skills as a professional.
We hope this guide has given you a better insight on what smartphone photography is all about. See you next time!
The following two tabs change content below.
Foto ensayo is the name given to the proyect of Diego Sanchez, a social communicator and journalist who was born in Marinilla (Colombia) in 1990. He started his career as a reporter and graphic editor in "Contexto newspaper" and as a freelance photographer in the development of documentary products. In 2013 he moved his residence to Seville, where studied travel journalism and started his collaboration with magazines like "Mas Viajes" from Spain and "NAO" from Mexico. In 2015 he started a new stage in Barcelona, where he was part of the documentary Cities for Life, it maked for What's Up Doc and he develop stories for magazines "Viaje con Escalas" and "Enfoque Visual". During this time his photographs were exhibited in countries like Colombia, Spain, Argentina, Mexico and the United States. Also, he has the opportunity to be part of publishing projects as "La Ruta del Condor", "Maguaré " and "Los viajes de Sancho".