How to Make a Photography Portfolio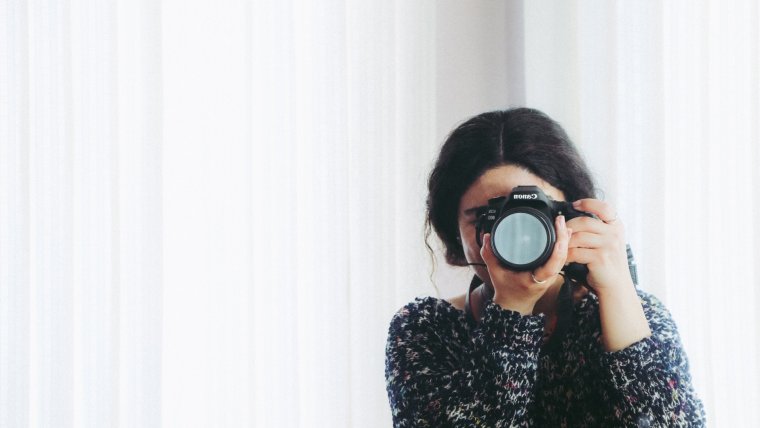 How to Make a Photography Portfolio
www.sleeklens.com
A Photographer's portfolio can simply be described as his resume. Your portfolio comes in handy when seeking new clients or applying for photography positions. However, building a great professional portfolio can sometimes be a challenge, and it is never done overnight. Building a strong portfolio is imperative to every photographer as this can be used in networking or gain the interest of a potential client which will then help in earning revenue. Just like a job resume, as years go by and you gain more and more experience in the field you will aim to improve your portfolio as well. In this article, I will be appealing to beginners who are looking to build a strong portfolio for future use in their photography career.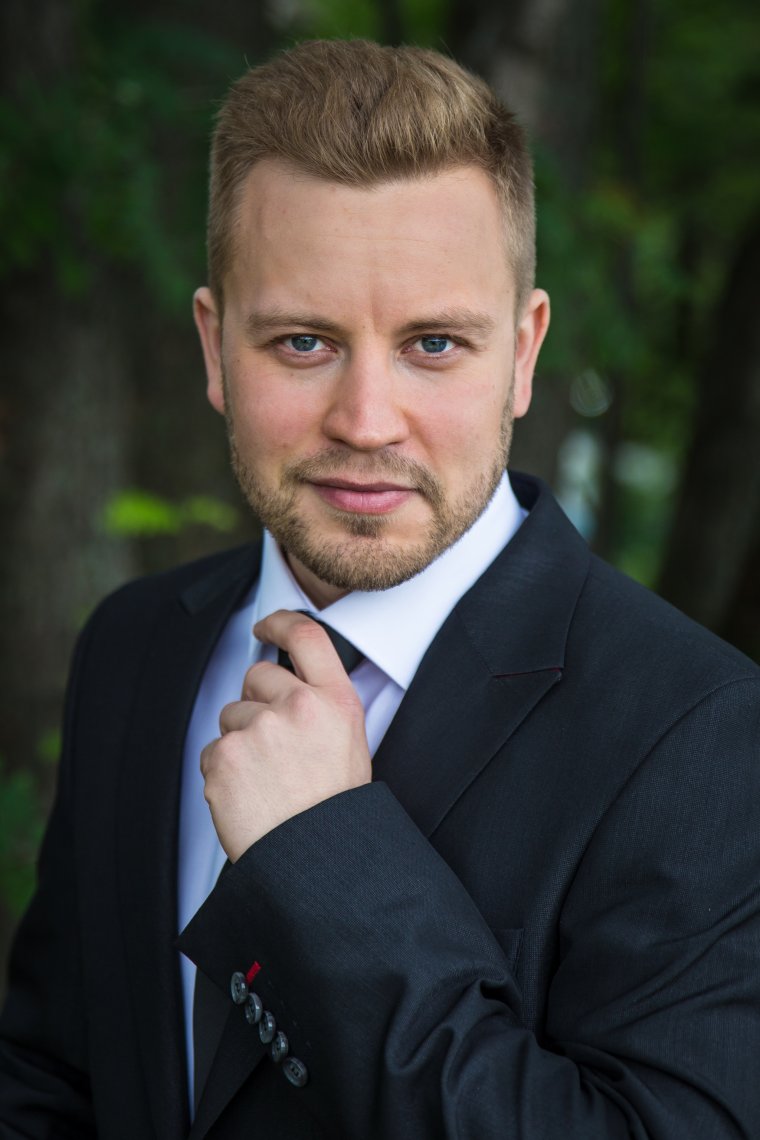 13 Tips for Building a Photography Portfolio
Practice, Practice Practice
A common mistake, especially for beginners, is to put too many photos into the public portfolio. It is tempting to put as much as material as possible to show a vast repertoire. However, one good photo is worth more than ten "ok" photos. So, the first goal should be getting a single great photo instead of ten average ones. And then continue pursuing the next great photo, and so forth.
To get a great photo, one needs to have good skills. Practice makes a master. So, read, sign up for workshops, follow fellow photographers online, and practice with friends and family members until you are confident enough. Then, make a plan how to get a single good photo.
The most important step in the process of starting to build a portfolio is to shoot for free. This might not sound like the most appealing step but it is one of the most important steps. People rarely turn down free photoshoots especially if they know the value of them so I can guarantee you that it won't be hard finding talents to place in front of your camera. however, the trick is to find the right talent that fits well with your style of photography and use that to your advantage.
Plan Every Detail
If you aim for portrait photography, think of someone from your relatives or friends who would be a good model. Then, plan as good photoshoot as possible. Try to avoid compromises here. You want to have a single good photo, so invest time in planning the location, the lighting, the clothing, the props and the whole scene to be as professional as possible.
Sign Up for Workshops
Another good tactic is to participate in workshop where there are professional models. Usually, it is allowed to use the photos you take during a workshop in your own portfolio. The fact is that taking photos of good looking models, who know how to pose, it is easier to get professional looking portraits than from "normal" looking amateurs.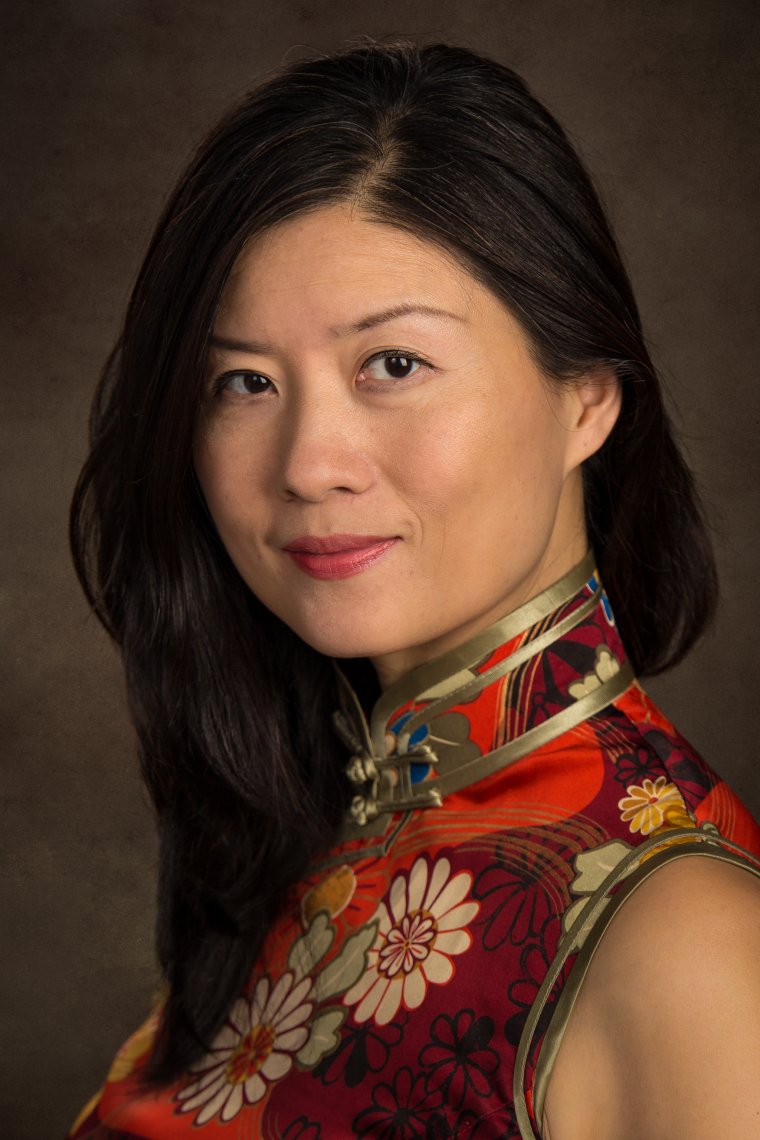 With this strategy, you should be able to get few good photos for the basis for your portfolio. Be strong here, and remember that less is more in this case. Remove those amateur shots from your portfolio and show only the best ones. With few good shots in your pocket, you should then be able to attract some photography models in their early careers for TFP (time for pictures) photoshoots. These are photoshoots which are free for both the model and the photographer. Models in their early careers have the same problem and are looking for good photos to fill their portfolios. Thus it is a win-win situation to agree on a photoshoot with models. However, models are picky as they also need only the good photos and want to have a good photographer. For this, you need those few great shots, instead of tens of ok ones.
There are multiple ways to contact models for TFP. Thanks to the internet there are many modeling sites for this exact purpose. Facebook also has many local country specific groups. Use search words like "TFP" or "TFCD" (Time for cd). Join those and after following the scene there, present you own the best work and ask someone for a photo shoot.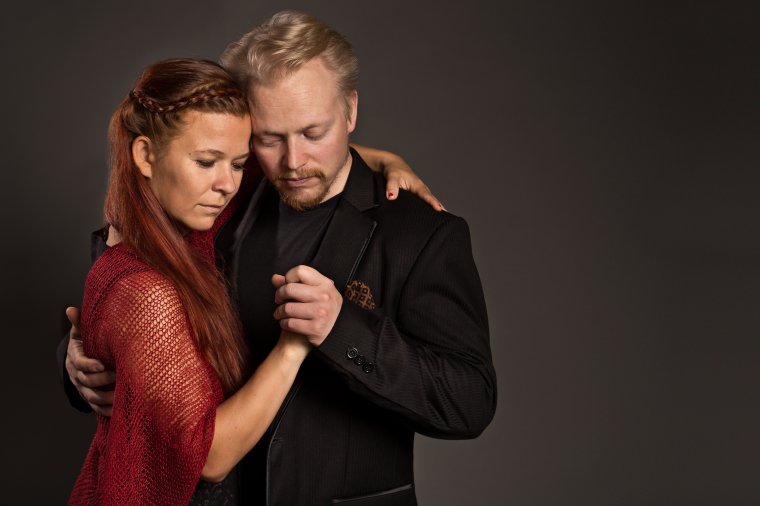 Once you start building your professional photography portfolio with the great shots, you start getting more and more queries to do photography assignments for your relatives, friends, and their friends. These will provide possibilities to practice as well as to get new photos for your portfolio. Just remember that not every photo needs to end up with your portfolio, only the best ones.
Even now, as a professional photographer I still sometimes do free shoots or ask a specific talent if they would like to collaborate. The time you spend doing a few free shots will pay off in the future when your work is being viewed.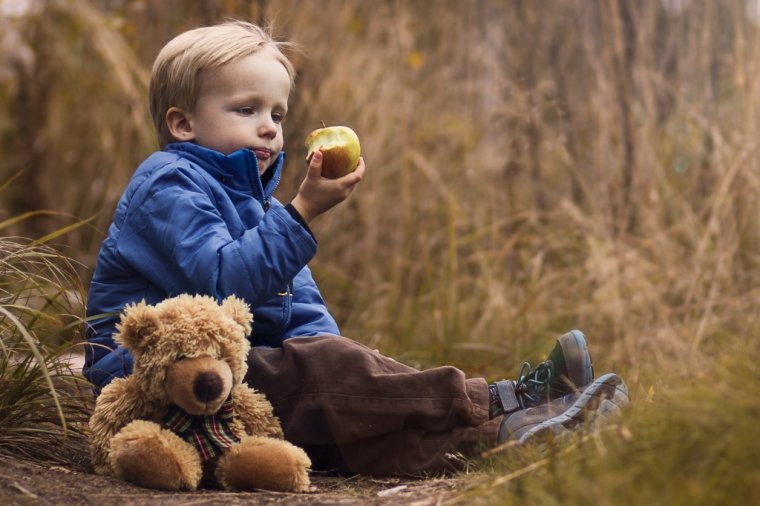 Decide Which Photography Theme You Want to Pursue
When you build your photography portfolio you should also think what kind of photos you want to take in the future. If you want to specialize in studio portraits, you should have studio portraits in your portfolio. If you want to take outdoor engagement photos, you need to have those into your portfolio. Less is more. A professional photography portfolio is about the image and branding. It is also about giving the first impression. Think about that when choosing photos into your portfolio. What kind of image you want to give about yourself to the potential client, or fellow photographers.
Don't Repeat Images
Often we capture images that are very similar in composition of even the styling of the shot itself. This is not something you want to include in your portfolio. Seeing the same thing over and over can actually get a bit boring, and the main reason for building a strong photography portfolio is to grab the attention of your viewer. Some viewers don't share the same attention span so you want to be careful with the photos you include.
Try to ensure that each shot is different in its own way and tells a different message or story. This adds variety and also gives your viewer something to look forward to in your next image. I've seen too many photographers like myself make the same mistake in including the same shots with minor adjustments in their portfolio hoping it would make a difference or strengthen it. Variety with meaning is always good so aim to be different and show how versatile you are.
Stick To One-Style Portfolio
If you have a particular style in photography that helped you find the passion for the art itself then you should try sticking to that style and showing it in your portfolio as well. Your portfolio is not only to show that you're a competent or talented photographer but it is also to show that you are capable of creating a style or image that meshes well with what the client or potential client is looking for. This takes us back to the similarities you would see in a regular job resume. If someone has always been in the field of accounting or finance then it would be very odd for them to apply for a job in the field of law when they have no experience in it on their resume. Yes, the individual might be competent enough to carry out a task in law but their experience doesn't match up. Showcase your unique style and try not to stray too much from it when creating or presenting your photography portfolio. The best thing you can do is to make your work speak for itself.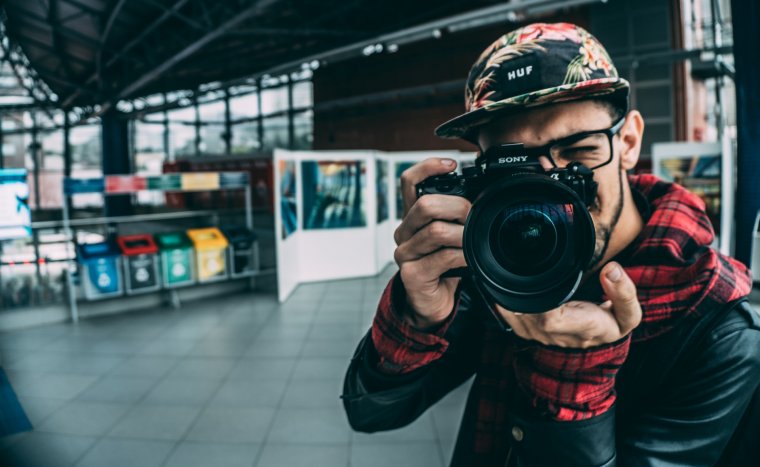 Start Strong & End Strong
You want to be sure to use some of the best images you've taken at the starting and ending of your portfolio. This helps in many ways as it leaves a strong memory in the mind of your viewers in addition to making a good impression. Look through some of your favorite shots you've taken and save those for the start and end. The images in between can equally be as good but it's how you start and end that counts the most.
Consider Your Audience
Always be sure your images are appealing to the right audience at all times. There is no reason for a bride to be looking through your portfolio and seeing images from corporate events or even images of things outside of wedding photography. If you want to shoot multiple types of events, consider creating a separate portfolio for each.
Be mindful of who will be looking at your shots and also try to consider that if you were them, what it is exactly what you would like to see from the photographer before considering to hire them. Once you've taken these things into account then you should be well on your way to gaining or impressing a new client.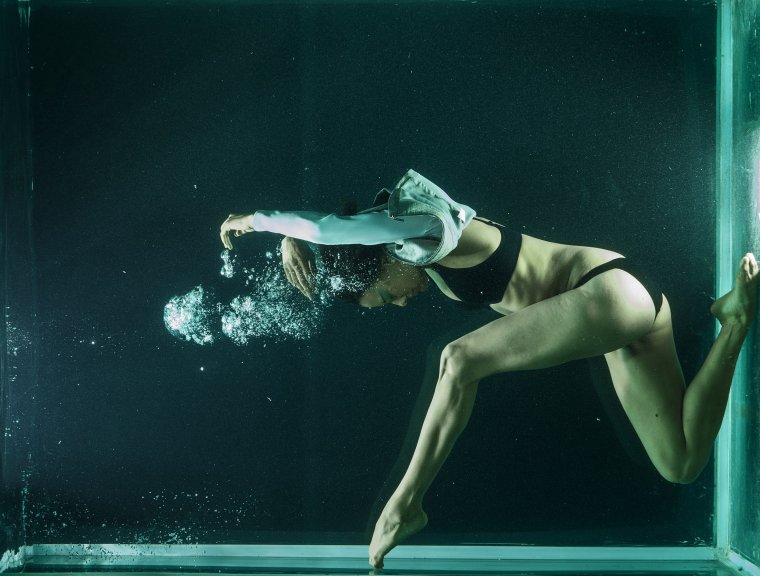 Embrace Diversity
If you're familiar with your favorite photography genre, you've already done half of the work. Whether you're into portrait, landscape, underwater, or any other type of photography, you have thousands of exciting subgenres to choose from.
For example, portrait photography can be broken down into a few more genres:
Black & White
Conceptual
Faceless (e.g. silhouettes)
Candid
You can explore these sub-genres without straying away from your main one. As you experiment with them, you'll learn a lot of valuable things and add diversity to your portfolio. This way, you'll be able to build a strong portfolio, have fun, and get to know your strengths.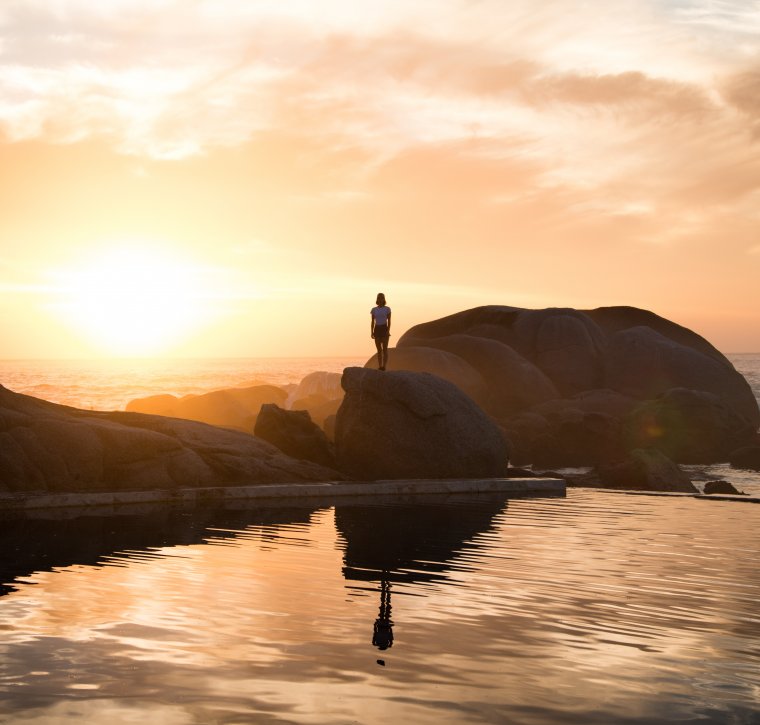 Value Quality
Something I can't emphasize enough is this: be picky when it comes to your photographs. Choose your absolute favorites and proudly share them with your followers. I usually choose a maximum of three photos from a single shoot. This allows me to focus solely on quality and not quantity.
Don't be afraid of being slow! Consistent photoshoots, combined with great quality, will result in long-term success and the most eye-catching portfolio you can imagine.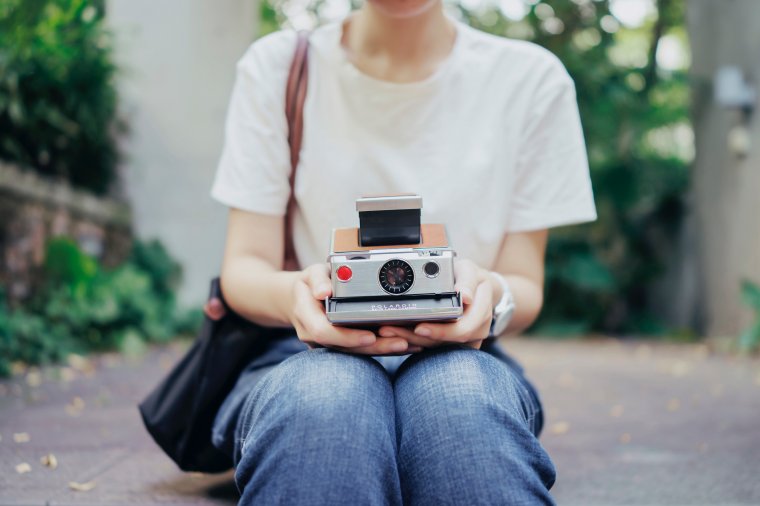 Store Your Outtakes
The beautiful thing about outtakes is their unlimited potential. I have thousands of photos that I often come back to when I feel like strengthening my color correcting skills, creating a double exposure, or submitting to a contest. Store your outtakes generously, and don't be afraid to use them in the future. This will keep your gallery interesting and familiar.
Another benefit of storing outtakes is the inspiration. When I look through my old work, I often bump into long-forgotten ideas, locations, or props. Remembering these things pushes me to revisit them. Revisiting them sparks my inspiration, shows me how much I've improved, and challenges me to look at old ideas from a fresh perspective.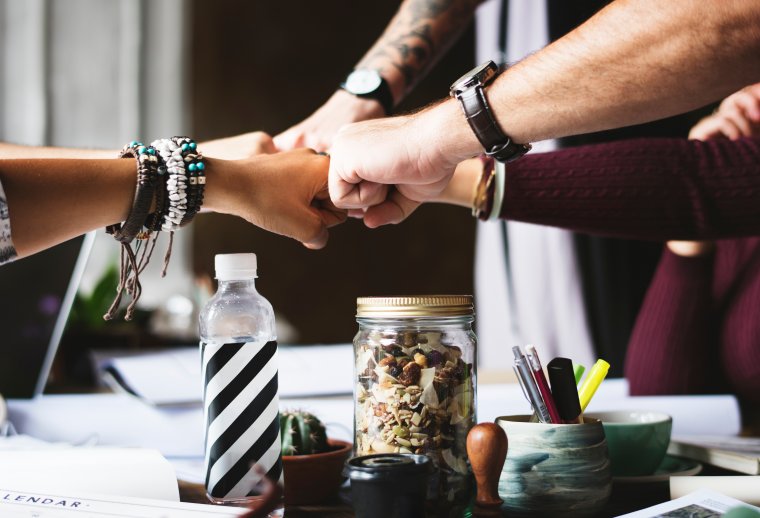 Collaborate and Connect
A great way to build your portfolio is to collaborate with other artists. These individuals don't have to be photographers. They can be models who strengthen your social skills, painters who give you textures to work with, poets whose writing fills you with ideas, or anyone else you can think of. The more unique, the better! Join groups, reach out to people, and let everyone know that you're open to collaborating. You will find incredible opportunities when you do this.
Collaborating will result in real emotional connections, ones that will boost your happiness levels and creativity. As you get to know other people's styles, you'll evolve into a better artist yourself. Exposure to different opinions, perspectives, and ideas is a great way to become an open-minded artist.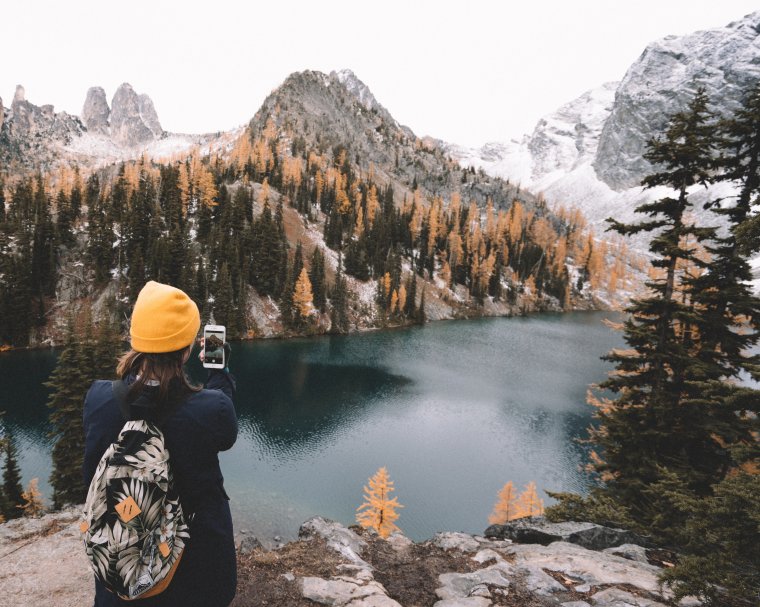 Join Photography Challenges
There are many reasons you should join photography contests:
They will compel you to experiment with unique themes. For example, as a portrait photographer, I might be tempted to take photos of faces all the time. A contest could inspire me to take this further and photograph faceless portraits or create a set of portraits that revolve around my models' favorite items.
They will strengthen your patience. This will come in handy during the portfolio-building process, which demands a lot of time and effort.
If you consistently experiment, collaborate, value quality, and challenge yourself, you'll build a strong portfolio within a short period of time. Before you know it, you'll be proudly looking through your work and happily add more fantastic images to it.
How to Create an Online Photography Portfolio
If you are promoting a photography business, or you simply want to show your work to the public, you may need a photography portfolio website to gain publicity. Potential clients are more likely to collaborate with photographers with a serious website rather than those who only have a social media page. Therefore, if you are taking photography seriously, you should really start a photography portfolio website if you haven't already.
Choosing the Right Platform/Software
Undoubtedly, knowledge in coding and SEO does give your site a boost. But, thanks to the advanced technology, expertise in HTML, CSS, and all those messy codes is no longer a prerequisite for people to create a decent-looking photography website. You can get started even if you are a complete newbie to web design. In the following paragraphs, I will go through different platforms and software and you will see which one suits you the most.
Wix

If you know nothing about web design, you may consider those online website makers. You will get your photography website ready right away if you have prepared all the contents to be put on your site beforehand. These online website makers do not require any web development experience of the user. The user-friendly drag-and-drop user interface allows the user to create a decent website with ease. Don't worry even if you are not a graduate of School of Design, there are tons of attractive templates to choose from. You may customize the template you have chosen or leave the layout untouched in case you are not familiar with design stuff.
Wix is one of the online website makers that enables you to create a web page within minutes. There are various readily usable templates available. You don't need to bother with all the design work if you are not into it. Undoubtedly, there is no such a thing as a free lunch. Although you don't need to pay a penny to start a website with Wix, their free subscription plan does include ads, and you have to purchase their one of their premium plans in order to remove the unwanted ads.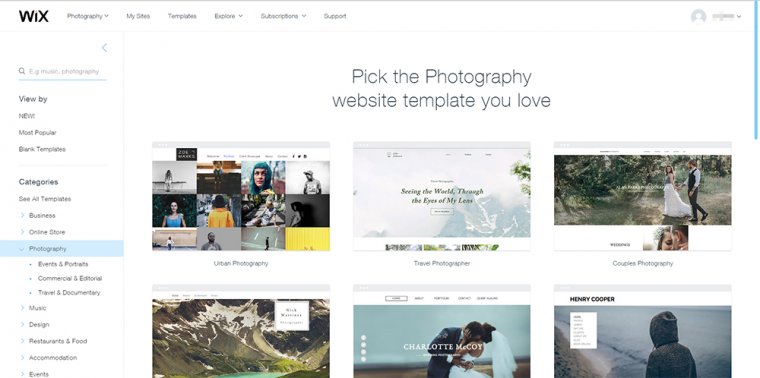 There are tons of high-quality templates available on Wix.
Adobe Muse
Apart from being a photographer, if you are also an experienced graphic designer or UI/UX designer, you'd probably want a greater flexibility over the layout of your online portfolio. Yet, you are not the HTML guy or CSS guy and coding plagues you a lot. If that's the case, you may want to check out Adobe Muse. Adobe Muse is a WYSIWYG website builder, and it is relatively new compared to other famous web developing software.
The UI of Adobe Muse is very similar to the one of InDesign. Therefore, you will pick up the basics of Muse if you know InDesign. The user-friendly drag-and-drop interface allows you to create pages with relative ease. It supports master page function which resembles the one in InDesign. There are also copious plug-ins available on the official site of Adobe, which is designed to enrich the functions and customization options of your website such as reservation system, contact form or even merge a blog to your site. You can also add fancy loading and transition animation with those plug-ins.
However, self-hosting of the blog is currently impossible with Adobe Muse unless you have subscribed to Adobe's Business Catalyst plan. In other words, Adobe Muse is capable of constructing a static website, but not the dynamic one. You may purchase Adobe Muse by monthly subscription, which is the same as Adobe Photoshop.
The UI of Adobe Muse CC 2014.
WordPress.org
Are you going to construct a personal website with an online shop and other dynamic stuff?
If that's the case, you may consider WordPress.org (not to be confused with WordPress.com). WordPress.com is a free blogging service but you only have limited control over your online portfolio, whereas WordPress.org is a free Content Management System (CMS) which enables you to have full control on your site, but you will have to find a web hosting service and purchase a domain name by yourself. With a CMS, you can modify or update your site easily and manage it like a blog.
Simply pick a WordPress theme and explore the many plug-ins available. Unlike the aforementioned platform and software, you will need to do some configuration works after you downloaded WordPress onto your computer. According to their statistics, there are around 26% of websites around the world which are powered by WordPress. You may give it a shot if your personal website is not merely a portfolio site and you want to include an online shop, booking system, self-hosted blog and all those dynamic stuff.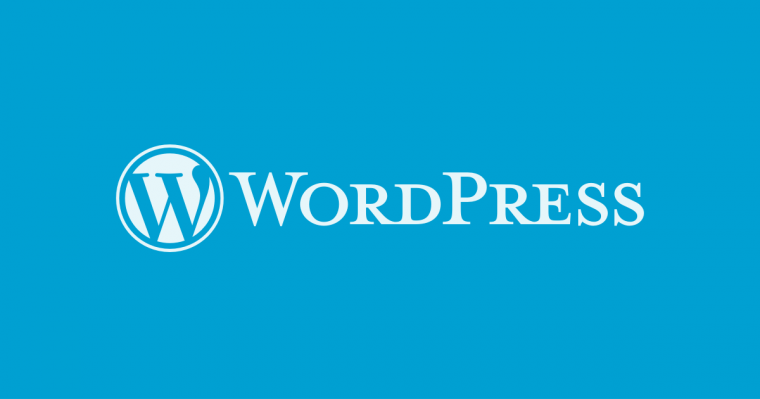 Courtesy: tw.wordpress.org
Thanks to technology advancement, starting a portfolio website is no longer a pain in the neck. If you do not want to bother about coding, you may check out those online website makers such as Wix or the intuitive website design software Adobe Muse. If you want to build a relatively large-scale website with tons of dynamic elements such as online shop, you may want to try WordPress.
Principles and Trend of Design
Minimalistic Design
Less is more.
The above quote from the famous German architect Ludwig Mies van der Rohe, which perfectly sums up what minimalism is all about. Excessive decors on your site could be annoying and distracting to your visitors. In most cases, visitors usually visit a portfolio site with a specific purpose. For instance, they may want to see your works or contact you through your website. If your website is flooded with irrelevant contents and decorations, people could just get lost on your site. They may also lost their interests on you and your work if they cannot navigate to the page they intend to visit. In addition, it is also important to grab visitors' attentions within a matter of seconds. Therefore, I strongly recommend the approach of minimalistic design.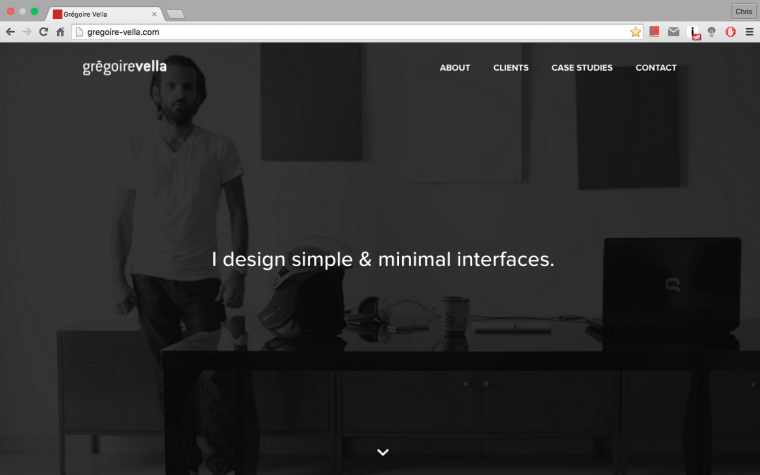 A photography portfolio example website that adopts the approach of minimalistic design. (Courtesy: Gregoire Vella)
This approach emphasizes clean and sleek design, where only necessary elements are kept. Keep your content simple. Use easy-to-understand, short sentences. For instance, add a concise heading for the About Me page like 'I shoot photographs, I design websites.' instead of 'I'm an experienced photographer who specializes in blah blah blah.' You may add all the detailed bio below the heading, but it is a must to keep your heading as catchy and simple as possible.
Apple is an exemplary example in this aspect. They always have a well-polished heading for the iPhone, MacBook and other product pages. Those headings compel audiences to scroll further for the details of their products. It works in the same way on portfolio websites.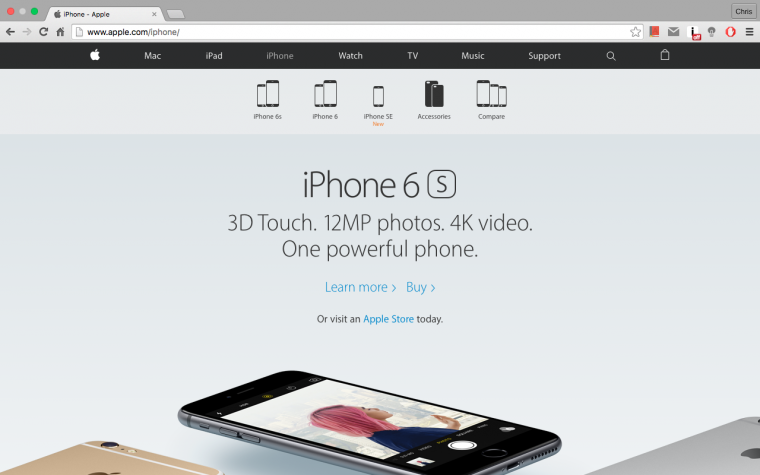 The compelling heading on a product page of Apple official site. (Courtesy: Apple.com)
You should replace texts with graphics whenever possible. 'A picture is worth a thousand words.' If you arrange graphics appropriately, your audience is more likely to grasp the content promptly. You may then add short and concise texts next to the corresponding illustrations to provide supplementary explanations.
Layout
Layout is the way you arrange the contents within a page. While designing the layout of a page, we have to strike a balance between aesthetic and usability. The following are some of the prevailing trend of layout in 2015 and 2016. The trend is unlikely to fade away soon.
Modular (Grid) Layout
Modular layout has been widely used in recent years. The user interface of Windows Phone and the layout of Pinterest are some of the typical examples. This type of minimalistic photography portfolio template is perfect for displaying large amount of content and encouraging people to stay on your site longer, as every grid is clickable. Usually, each grid only displays a relevant picture and the title of the page that the grid is linking toward. Therefore, you will be able to show the photo gallery on a page in a neat way, as only minimal texts is put on the grids. In addition, grid layout is also good for demonstrating photography work, as it allows you to show the thumbnails of your pictures.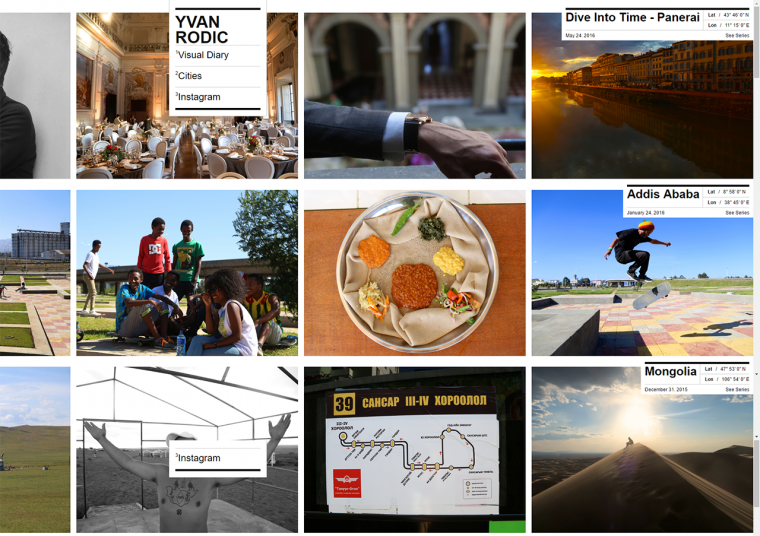 A website with grid layout. (Courtesy: Yvan Rodic)
Long Scroll Layout
Frame layout has became history due to its poor user-friendliness. The long scroll layout has become one of the dominant website layout since then. Nobody complains about this layout due to its resemblance to the layout on mobile devices. We will place all the navigation stuffs and important information on the top of the page with a height of, say, 1080px which is a common height of a full HD monitor with a hero image in the back. A hero image usually fills the background of a page and it brings great visual impact to visitors. Then, you may place a catchy title or tagline on the hero image.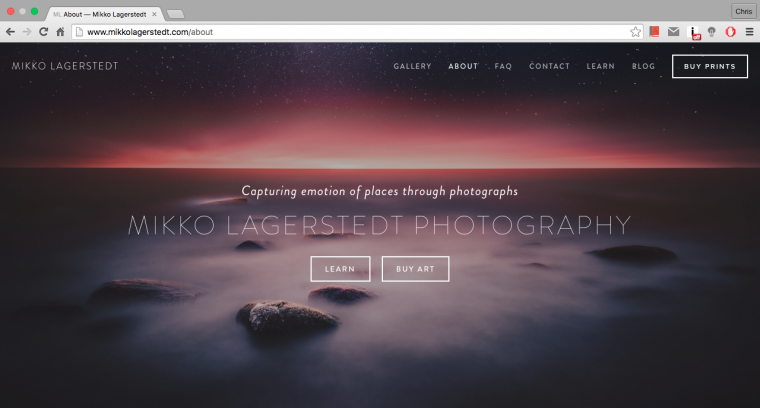 A page with a hero image. (Courtesy: Mikko Lagerstedt)
The part below the hero image is used for displaying the contents of your site. This can be your work, experiences, or even clients. Usually the content is displayed in rows. One row for one type of content. Rows are distinguished with different colors. For example, red for the part below the hero image, followed by white, light gray and dark gray for the footer of the page. Please see the following screenshot to see the color scheme in action.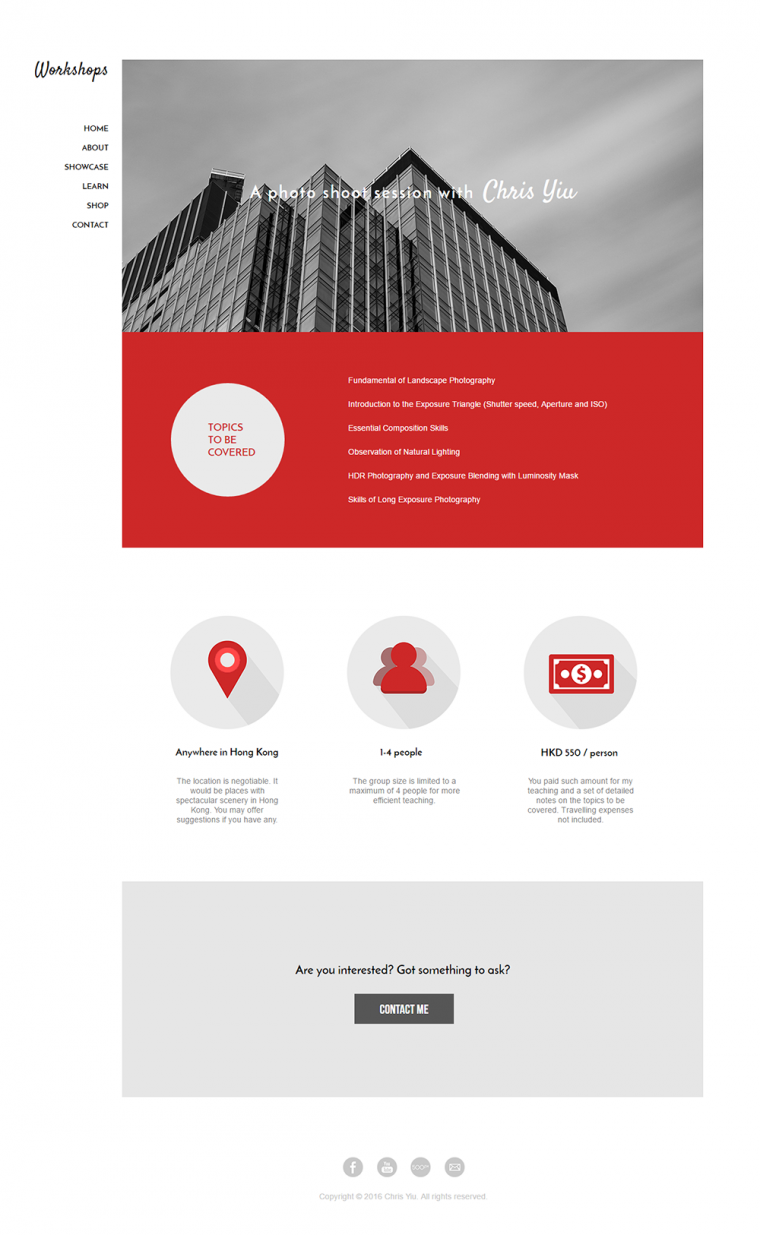 Flat Design vs Skeuomorphism
Flat design is not a new design philosophy. It is believed to have originated in Swiss design, which demonstrates a strong focus on order and clarity. However, flat design has become an unstoppable trend since the release of the Windows Phone operating system. The user interface of Windows Phone is minimalistic and 'flat.' All the unnecessary gradients and bevel are removed from the buttons, background and other parts of the UI.
Since the adoption of metro style by Microsoft, other popular brands, such as Apple and Google, had also redesigned their iOS and Android respectively using a flat design.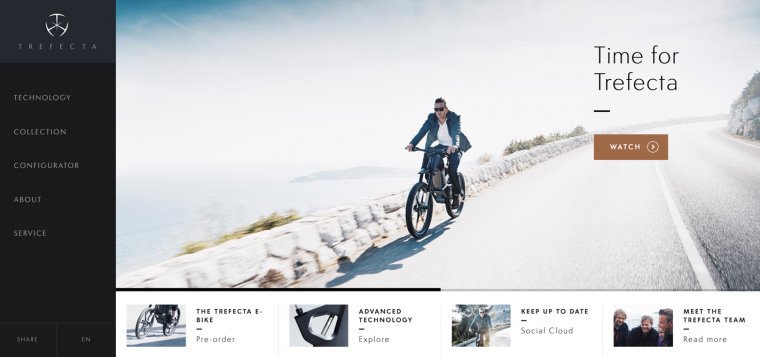 A website created with the style of flat design. (Courtesy: trefectamobility.com)
On the other hand, skeuomorphism was once a dominant philosophy of graphic design. Skeuomorphism is defined as the following:
This obscure word describes the way designs often borrow a particular feature from the past, even when the functional need for it is gone. Examples include pre-recorded shutter noises on smartphones to remind us of film cameras, or calendar apps that feature torn paper and metal rings.

– Sacha Greif
In other words, skeuomorphism aims at imitating the reality. It was meant to be intuitive to users. One of the typical examples is the little floppy disk icon in many software which represents saving files. But, floppy disks are no longer available in the market. Younger users may not be able to relate the floppy disk icon with its function. This is one of the major problems of skeuomorphism.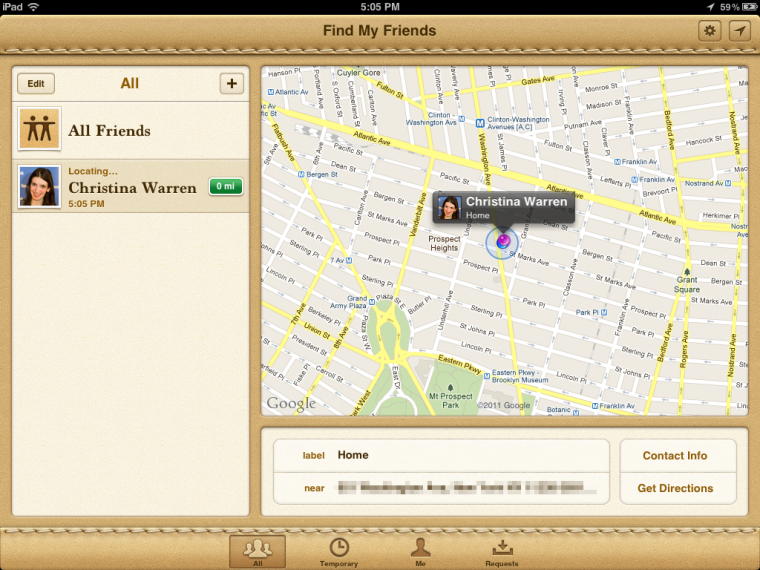 An iPad app with the leather-like user interface, which is a form of skeuomorphism. (Courtesy: Sacha Greif)
Flat design rises and replaces skeuomorphism due to various reasons. First, websites designed with flat elements load blazingly fast compared to the traditional ones. This is because the elements in a website with flat design are often lightweight, and it enables web browsers to render the page faster. Second, the minimalistic big buttons in flat design are favorable for mobile browsing. Third, flat design is more compatible with responsive web design. Responsive web design is a relatively new technique that enables a web page to rearrange its own layout to suit the size of the browser. To sum up, flat design is the combination of minimalism and aesthetic.
Font
Choices of typeface play an important role in web design. Before we move on, we will have to know some basics of the typeface. There are two main types of font, which are namely serif and sans-serif font. Serif font is the one with a serif at the end of a stroke and vice-versa for sans-serif fonts. 'Sans' is a French word which means 'without'. You should know why those without serifs on the strokes are called sans-serif. The following is a guide on how to choose the right typefaces for your website.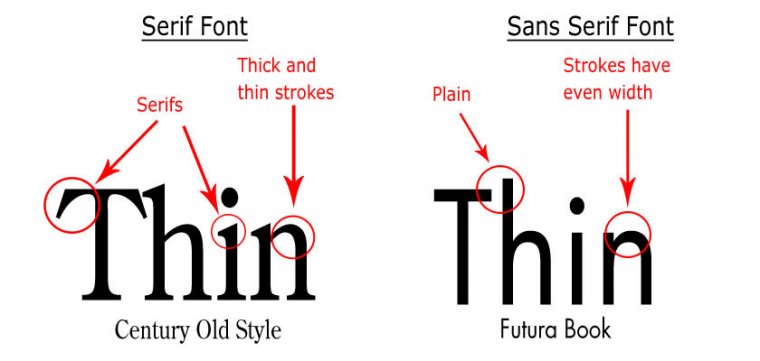 A comparison between serif and sans-serif typefaces. (Courtesy: limcomputerart.weebly.com)
Serif fonts usually look elegant and traditional, while sans-serif fonts give a sense of stylishness and modernity. You may combine the two fonts, and it usually does the trick. For instance, assign a serif typeface to the heading of the page while using a sans-serif font for the content.
Never attempt to put two similar fonts together. Audiences may find the typefaces inconsistent. Don't forget to assign different weights to the texts to help the audience distinguish between important and supplementary texts. You may also want to combine fonts of similar time eras. Although it is fun to combine fonts within a page, never use more than two to three typefaces. They will mess up your website catastrophically.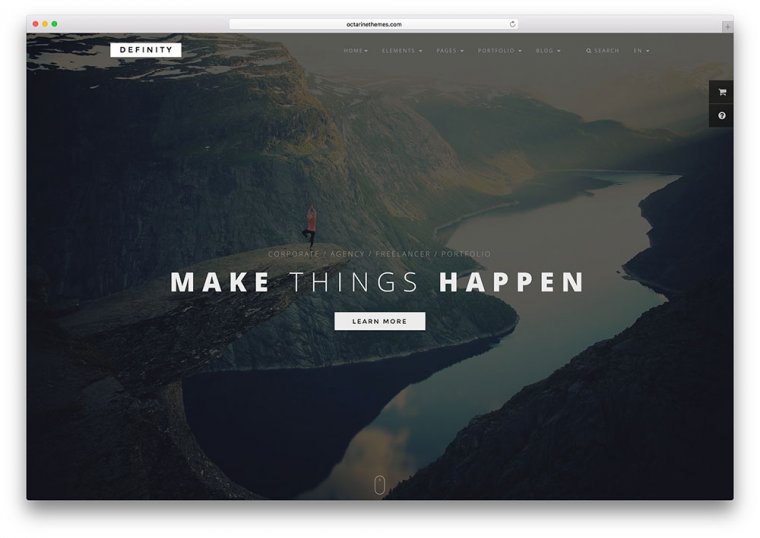 The importance of font weight. (Courtesy: colorlib.com)
Start Your Photography Portfolio Today
Now that you know how to build a photography portfolio, it's time to get started! Remember, start small and add to your online portfolio as you go. The most important thing is to keep practicing and refining your photography skills. We can't wait to see the amazing photos you create.
The following two tabs change content below.
Michael Moodie is a Freelance Photographer and Photojournalist. He Enjoys Lifestyle Photography and Traveling while doing all things creative!