An introduction to Coastal Landscape Photography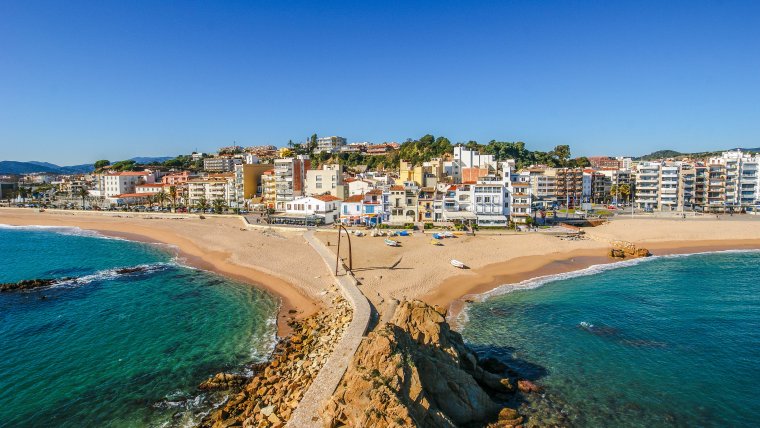 An introduction to Coastal Landscape Photography
www.sleeklens.com
Coastal landscapes
Coastal landscape photography is one of the exciting genres for a photographer who lives in any coastal region.
It comes with certain elements in the frame – Land/sea, Sky, any other fundamentals like a pier, statues, rocks. Primarily it is between Land/water and the Sky which one is going to take over the frame.
Black & White
Let us start with an example of a black and white photograph which is one of the best models for coastal landscape photography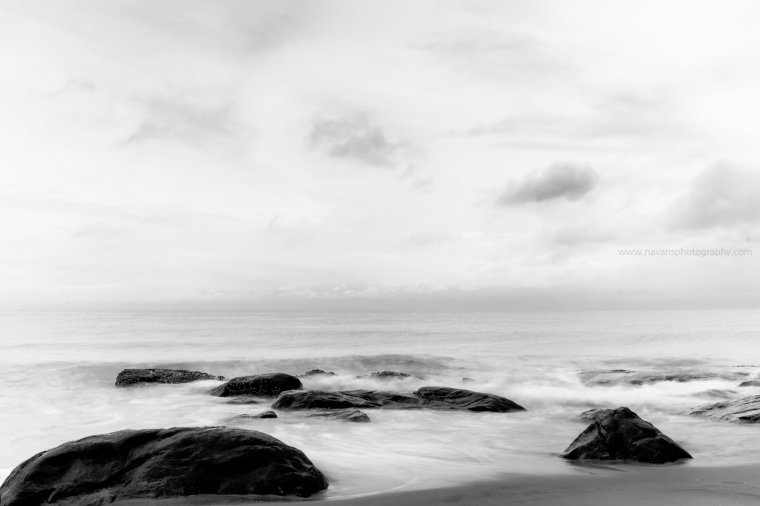 Black and White Beach view
If we look at the image, there are rocks and the sea in the foreground. Here one-third of the frame is filled with these rest by the sky, and it's about two third of the frame. Then the coconut trees on the right and the sea waves on the left side of the frame. Dividing the Sky and Land into half is not an advisable idea unless it is a perfect symmetrical photograph. So, decide the correct angle to be also captured when post processing remembers the aspect ratio for perfect landscape photography to be applied.
This photograph is Ultra wide and the exposure lasted for 1/10 seconds, hence the water giving a smoothed effect. The photo was taken in a coastal state named Kerala in the Southern part of India where enormous natural resources can be found. Since there weren't many colors in the image, I had to convert into a Black and White image, and it worked well here.
Let's look at another example.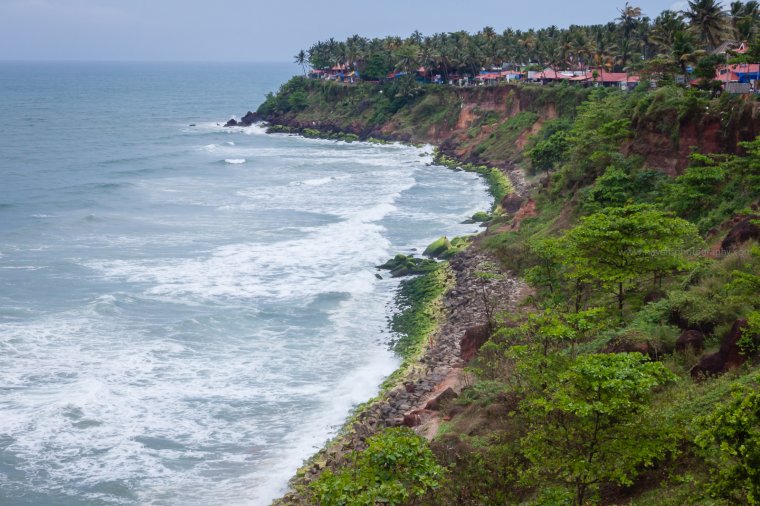 Unlike the above example, this image is little different due to all the standard elements of a landscape is present here. Sky, land, and water work together well and come out as a great photograph.
To get a good shot in the coastal area, there are few things to keep in mind. This will help you out to capture real coastal landscape photographs.
A picture perfect location along the coastal side
You could set up your gear anywhere. First, you have to choose the right place to capture your dream photograph. Compose the shot in your mind before you press the shutter button. Look for interesting foregrounds; rocks, docks, boats, yachts, statues and other fascinating things to include in the photograph.
Look for interesting background elements which could add composition to your photograph; Pier, Sailing /anchored ships, lighthouse and a set of anchored boats.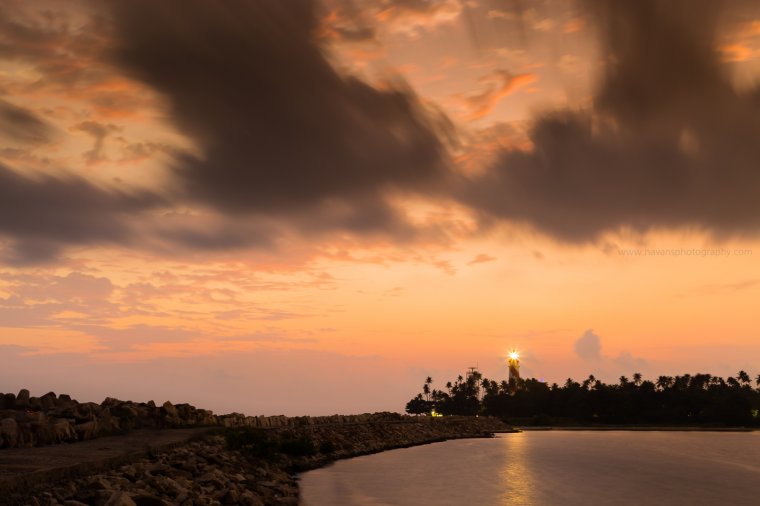 Lighthouse view
Finding the right light
As you might have known, chase the golden lights – sunrise or the sunset. In coastal landscape photography, the lighting plays a significant role to boost the interest in your photographs.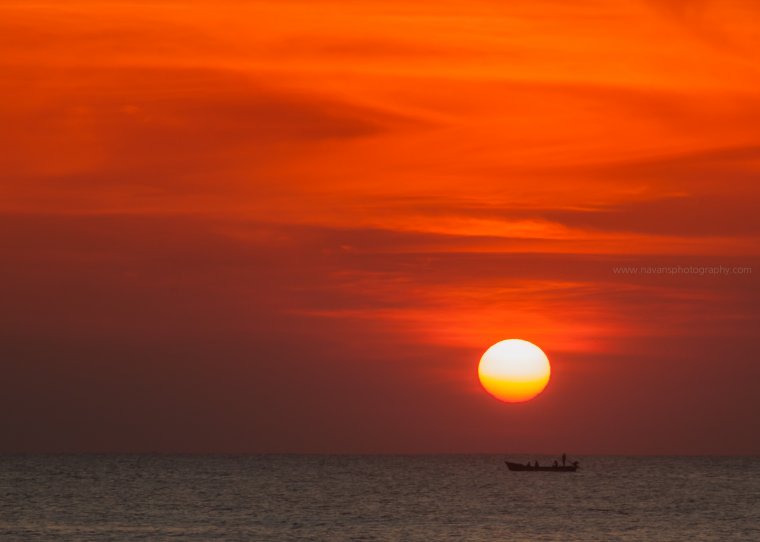 Setting up the gears
Since you might be trying to capture in low-light, use a tripod to get a sharp shot. Take necessary lens according to the needs. Lens Hood is one of the helpful and conventional equipment will protect from over sunlight, glares and lens flares.
Long exposure
You may also try long exposure shots to get a different view of the scene. The sea waves get smoothened if you use a long exposure. ND (neutral- density) filters reduce the intensity of light; this helps to take long exposure photographs without the worry of overexposed images. For coastal landscape photography, this would be useful as it allows you to see the scene differently than it was in the real world.

Have fun
You might be waiting for the perfect light early in the morning or evening during a winter day. Carry coffee in a Thermos; it will be a nice treat while you wait. Stay calm but watch out for any potential dangers before you decide to take a photograph and to set up your gear.
Conclusion
I hope this article helped you to know how to cover brilliant coastal landscape photographs. Have all the above-mentioned tips and tricks in mind while planning to take coastal photos.
Share your ideas, tips, and trick which you have tried to capture coastal photographs in the comment box below.
The following two tabs change content below.
Navaneethan Viswanathan (best known as Navanee Viswa) is a professional photographer based in Chennai. After completion of his Engineering and Management degrees he worked as a Civil Engineer for almost 10 years and slowly realized that his true passion was in building good photographs rather than building a structured construction. This made him quit his job and become a full time photographer to pursue his passion. Now he specializes in Candid Wedding photography primarily, he also does Product photography, and Industrial photography. Navaneeth is a trekker and a traveller, who enjoys photographing things he comes across during his travels. He contributes articles regularly to photography websites like Digital Photography School , and he also maintains a photography blog which is followed by many. This blog has lots to talk about photography and the techniques involved. His works have been exhibited at the photography exhibition organized as part of Art Chennai 2012. Many of his works have been chosen as best entries in on-line galleries like One Eyeland . Navaneeth is also well known in the industry for his photography related workshops.