Uttarakhand – A Journey on the laps of the Himalayas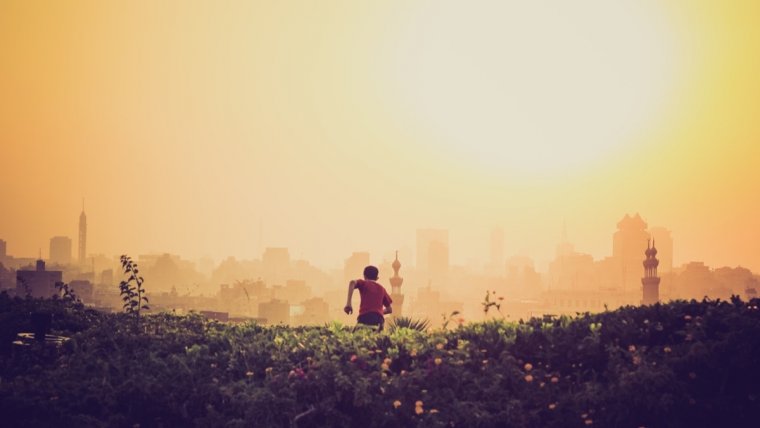 Uttarakhand – A Journey on the laps of the Himalayas
www.sleeklens.com
Uttarakhand formerly known as Uttaranchal, is a state in the northern part of India. It is often referred to as the Devbhumi which means Land of the Gods. It was named because of many Hindu temples and pilgrimage centers present throughout the state. Uttarakhand is known for its natural beauty of the Himalayas, the Bhabhar and the Terai. Beyond all these, there are a lot of adventurous spots over there.
Once we were on the trip of Megamalai (South India), I and my friends planned to visit the north-eastern part of India. It was a sudden plan with a limited number of people to Uttarakhand. Let me share with you about our journey to Uttarakhand and how I got a chance to take photographs in such an exploratory place.
Getting ready for the trip
All set for the journey, we decided to make some plans, such as Bungee jumping, White water rafting, trekking and some adventurous photo walks. Firstly we booked a rental self-driving car, thus we could travel and cover many places. Next thing I did was pack up all my stuff as much I can in the rucksack including my camera bag. We all gathered together at Chennai airport.
Landed in New Delhi
We started our travel from Chennai and landed at Delhi in the midnight – capital of India near to Uttarakhand. If you are planning to visit Uttarakhand, there are many options as you may choose to fly to Mussoorie or like ourselves fly to Delhi and drive to Uttarakhand. After that, we took the car which we booked and headed towards Rishikesh.
Rishikesh – Holy town
Rishikesh is a town in Dehradun district, Uttarakhand. It is at the base of the Himalayas, holds deep cultural and spiritual significance for Hindu religion. Sacred rivers and mountains set the scene for yoga and reflective hikes, and rafting here is an absolute must. That's the open secret to visit this place.
Photo walk on the banks of Ganges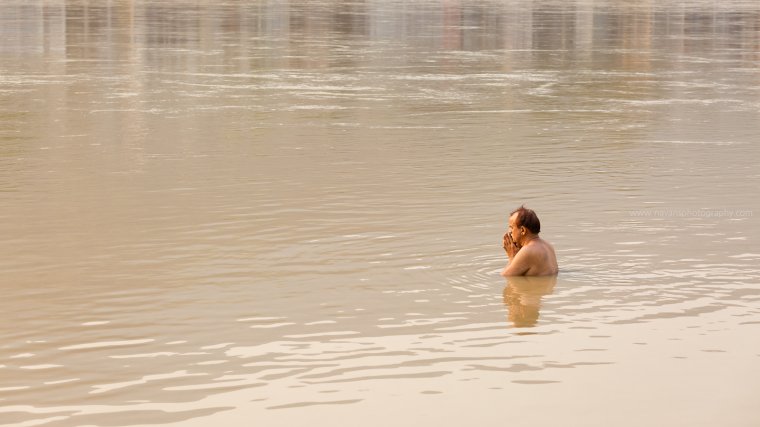 The above photography of a common man was taken while he was doing Ganga Snanam (Holy bath taken in Ganga river). After a long photo walk on the sides of Ganga, we started traveling to accomplish our plans in the world yoga city.
Hanging Bridges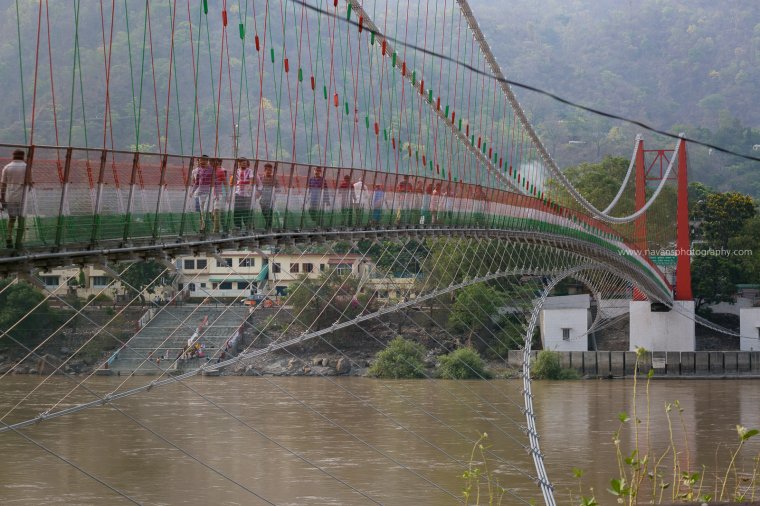 You can see many bridges in this place. Hence, the river Ganga branches pass through different parts of the state. The photographs which I shared with you was captured at Lakshman Jhula Bridge similar to this bridge ram Jhula and other bridges are built over the river of Ganga in Uttarakhand. The bridge was splashed with Indian flag colors which were so adorable to see.
Faces of Uttarakhand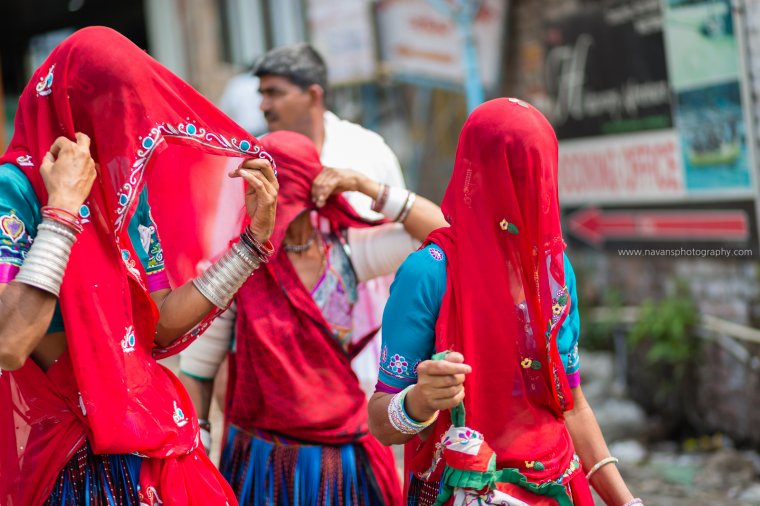 Two contrast colors into a single frame made the picture interesting, and the tourists above are from different states of India. People likes to visit Uttarakhand as it is a place where many spiritual activities happen all through the year.
Peaks
Peaks at Uttarakhand are 6000 m that are around 12,700 feet, and there are peaks higher than these. The sun splashes its rays between the clouds and mountains would be a mind-blowing scene. Fortunately, I got the chance to witness one. The sun rays between the cloud look great; it adds up a devotional and peace feel to the place.
The edges of that peak were so thrilling and somewhat fearful too. But the interest towards photography made us capture much more fascinating photographs of the peaks.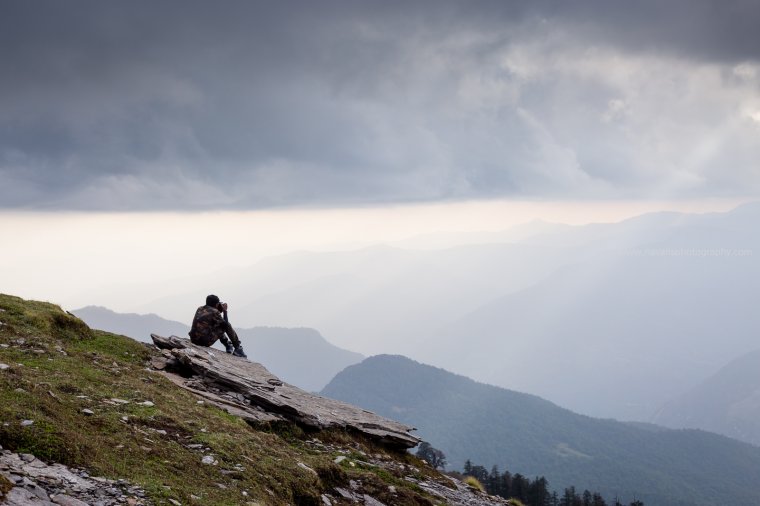 One of our friend and a passionate Nature and Bird photographer Johny looks the ranges through his viewfinder at Tungnath.
Rafting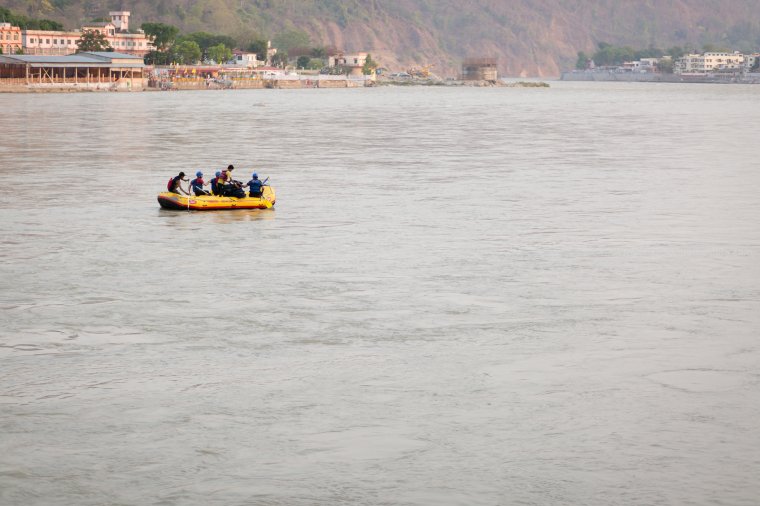 River rafting in the Ganges, yes we did accomplish our plans with this, have got different photographs from this trip and before some other photographs, the rafting photograph on the river Ganga.
Temples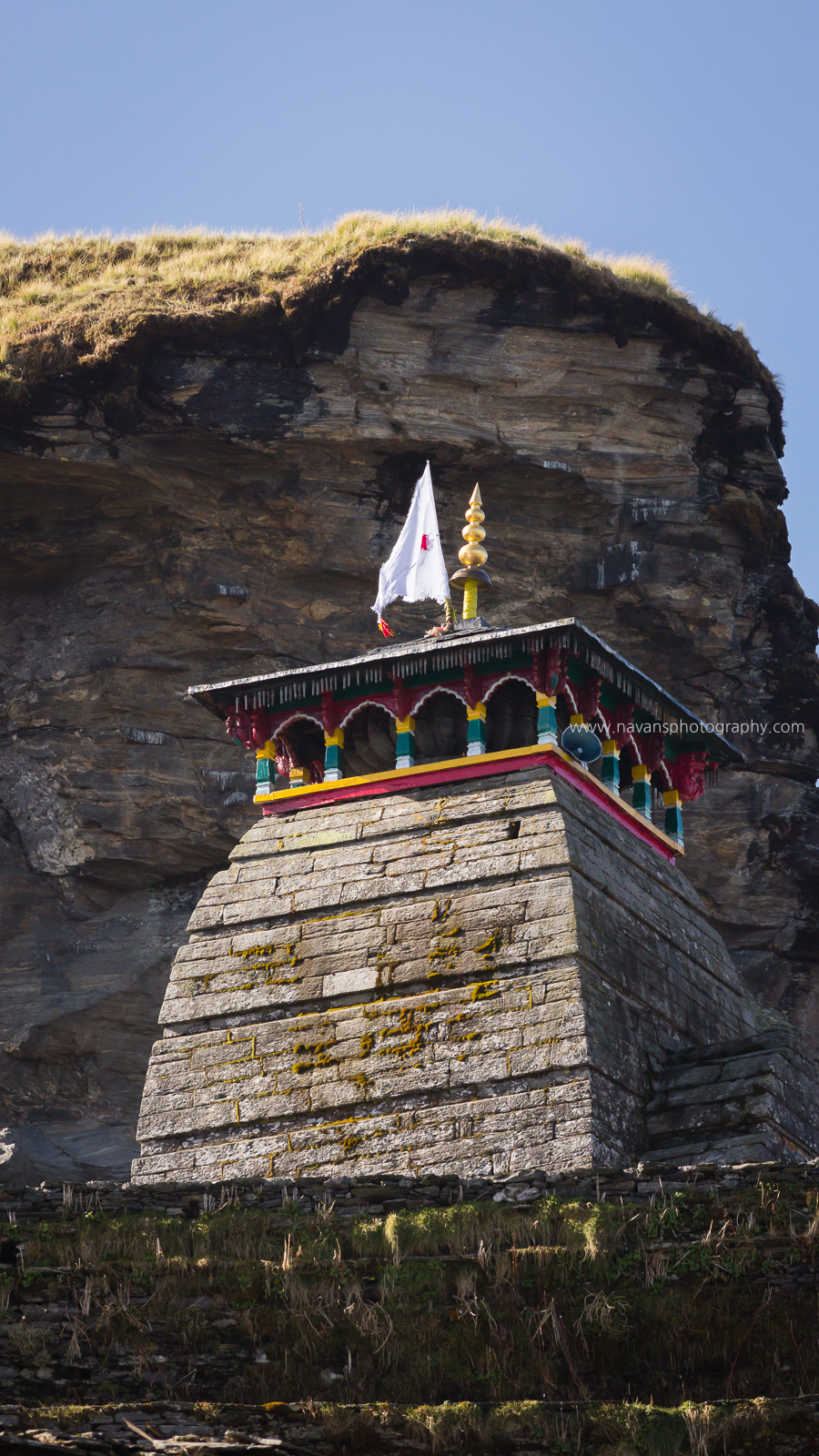 Tungnath temple – Highest located Lord Shiva temple in the world.
As Uttarakhand is the Land of Gods and undoubtedly temples as well. This sacred state has been the earthly refuge for many Hindu Gods whose famous and infamous legends have stayed intact with the history of Uttarakhand. Most of the places, where they felt the presence of God converted into temples. To our amazement, we'd find temples at every hairpin bend.
Trek path to Tungnath from the base point.
Street foods of Uttarakhand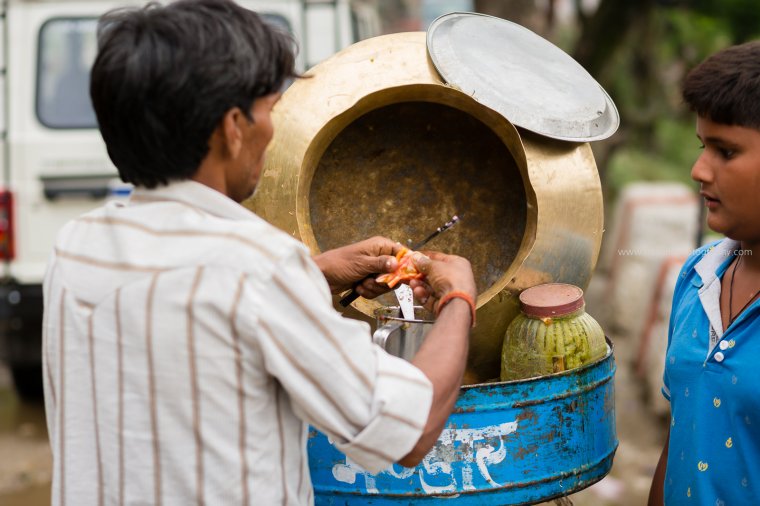 Uttarakhand, filled with holy events and adventurous camps. On the other side wide range of foods available on the streets of Uttarakhand.
It was a short trip I was only able to visit limited places and capture photographs. There are many places to visit in Uttrakhand. They are Nainital, Mussoorie, Haridwar, Kedarnath, Badrinath, Almora, Kausani, Pithoragarh. Each place gives a different experience and one can capture all type of photography- wildlife, nature etc. It is a place for photographers who are in love with nature and tradition.
Let you know that the Bungee jump part canceled due to the waiting time it demanded from us, as we wanted to travel from Rishikesh to Tungnath we were unable to wait for a day for the Bungee jump. It is advisable to book the ticket for Bungee jump well in advance through online before you reach there.
Hope you have enjoyed reading my article with the photographs of Uttarakhand as other places.
The following two tabs change content below.
Navaneethan Viswanathan (best known as Navanee Viswa) is a professional photographer based in Chennai. After completion of his Engineering and Management degrees he worked as a Civil Engineer for almost 10 years and slowly realized that his true passion was in building good photographs rather than building a structured construction. This made him quit his job and become a full time photographer to pursue his passion. Now he specializes in Candid Wedding photography primarily, he also does Product photography, and Industrial photography. Navaneeth is a trekker and a traveller, who enjoys photographing things he comes across during his travels. He contributes articles regularly to photography websites like Digital Photography School , and he also maintains a photography blog which is followed by many. This blog has lots to talk about photography and the techniques involved. His works have been exhibited at the photography exhibition organized as part of Art Chennai 2012. Many of his works have been chosen as best entries in on-line galleries like One Eyeland . Navaneeth is also well known in the industry for his photography related workshops.