Visiting Agumbe: A Journey into the Indian Rainforest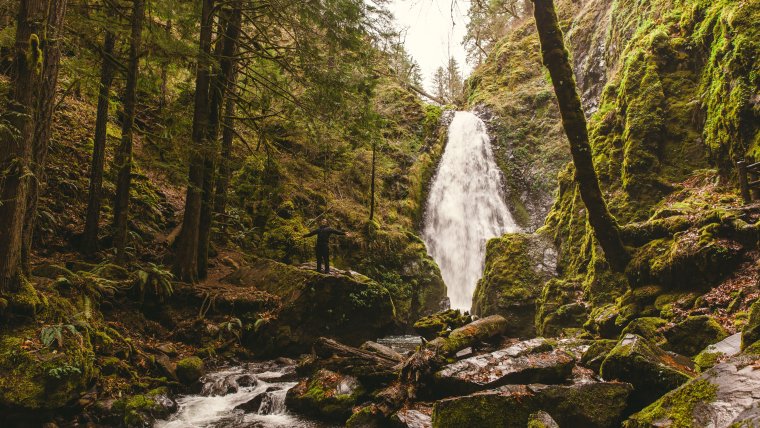 Visiting Agumbe: A Journey into the Indian Rainforest
www.sleeklens.com
Agumbe is a small village which has the most scenic places on the Western Ghats in Karnataka. It is lying in the Thirthahalli taluk and the Malnad region and surrounded by dense, lush green forests, small streams and ghats.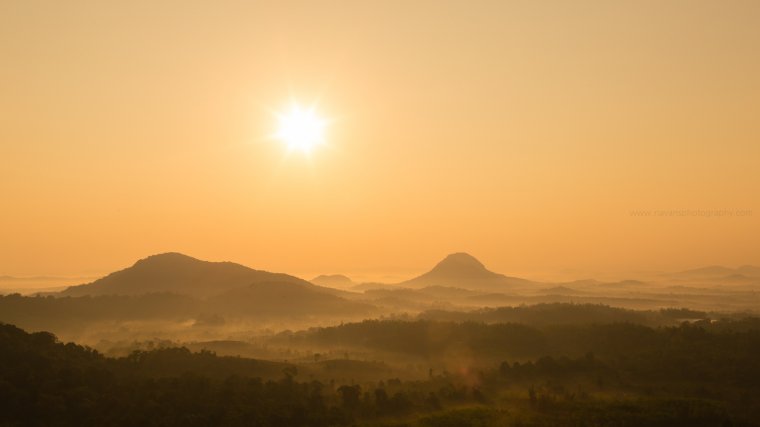 It is famous for a spectacular sunset, and many visitors come here to watch it. The sunset here gets reflected from the Arabian Sea onto the horizon. The best season for viewing sunset of Agumbe is from November to January.
Reaching Agumbe
If you are planning to arrive via plane, the nearest airport to reach Agumbe is Mangalore. You can reach Agumbe through Tumkur, Shimoga, Thirthahalli via road from Bangalore.
You can go by train to Agumbe from Bangalore to reach in 7 hours. Barkur is the nearest railway station and it is about 36 km from Mangalore airport.
Photo walk through the jungles
We started our photography journey into the Rainforests of Agumbe with the help of locals. It is a haven for rare plants, reptiles, and animals. You can capture a wide range of species in the forest.
Many insects and reptiles could be found in this region like Red Helen, South Indian blue cat leaf, katydid, cricket, crave fly, clear-winged forest glory, stick insect, moth, blue tiger moth larva, fulgor morphia myrup, tiger beetle, long horned beetle, grasshoppers mating, praying mautis, etc.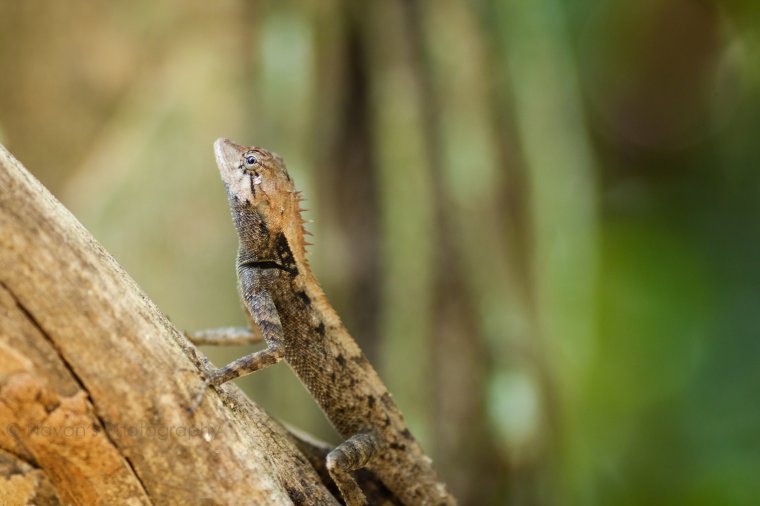 You can see the above photograph of a lizard that I have captured. After capturing this photograph, we moved forward into the forest and I got the opportunity to click out another lizard. It was in different colours with a different appearance, but they all belong to the same family.
Flora and fauna
Since Agumbe is a dense rainforest region, in default, it has unique species. You can find many insect families over here and there throughout your journey in the forest. You can feel this from the pictures that I have shared with you.
Plants
Plant species found in this area are fungus, shrubs and mushrooms which named with the suffix of "agumbensis". Other plants you can found are liverwort and hornwort.
Mammals
Lion-tailed Macaque, Tiger, leopard, sambar, Giant Malabar Squirrel, Phole, a wild dog of India, gaur, the Indian bison and barking deer are the major animals that could be witnessed.
Trekking in Agumbe
Agumbe is a trekker's paradise due to its many scenic trekking routes and you can trek up the hill to the Sunset point from everywhere you want with necessary permission. Some days the place may be surrounded by mist. If not then you can get an appealing view of the distant Arabian Sea.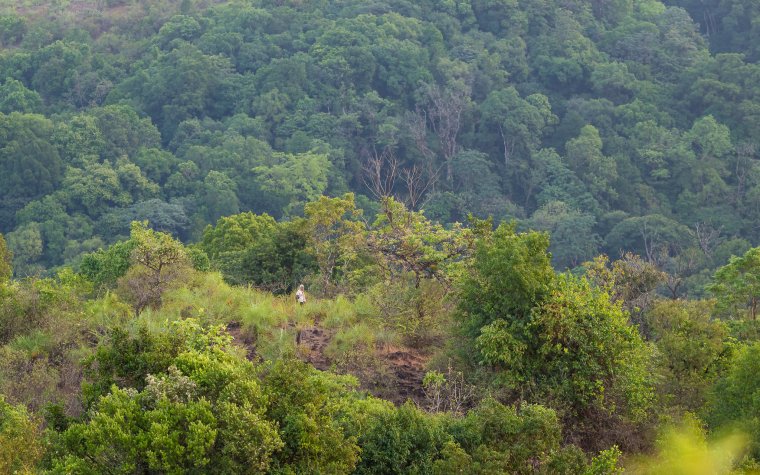 I got a chance to watch it, luckily. The whole photography trekking was an adventurous journey, and I suggest photography lovers should visit this place to capture numerous variety of reptiles, birds, plants and other species.
Another place to visit in Agumbe
You can also trek in the Kundadri Hills. In Agumbe there are some beautiful falls around it. They are Barkana falls, Koodlutheerthra falls, Jogigundi Falls and Onake Abbi falls which are the main falls in Agumbe.
Barkana Falls
Barkana Falls is one of the ten highest waterfalls in India. The waterfall located in Balehalli forest area. At a distance of about 7 km from the Agumbe village in Shimoga district of Karnataka. The waterfall has a height of about 850 ft. It is located at a height of about 259 metres above sea level. It originates from the Seeta River that flows through this region. Barkana Falls is one of the prime sources of hydroelectricity generation in the state.
Koodlu Ttheertha Falls
Koodlu Theertha Falls is a mesmerising waterfall located near Hebri on Udupi-Agumbe Road in Karnataka. Nestled amidst the dense forest of the Western Ghats and adjacent to the Agumbe ranges the waterfall is the first fall of the River Sita, it's also known as Sita Falls. This waterfall is known to be one of the most beautiful and most pristine falls in Karnataka.
Onake Abbi Falls
Onake Abbi Falls at 400 feet, is smaller than Barkana Falls. In the Kannada language, "onake" means 'pounding stick', an instrument used by villagers to pound grains to flour. Trekking for 5 km through rainforest needed to reach a view of the falls.
Jogigundi falls
Jogigundi is a small waterfall near Agumbe. This is about 800m deep its usually filled with water. This one is not the main waterfall like others. Still, it's a beautiful view point from Agumbe forest attracts people.
Gopala Krishna Temple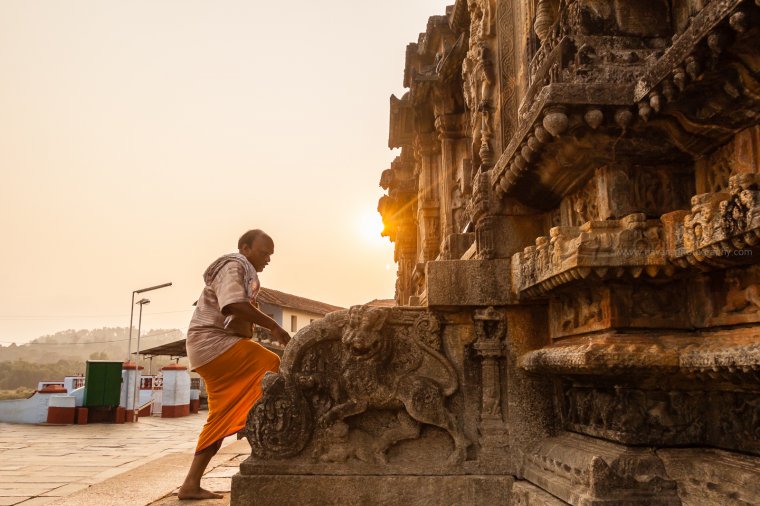 Gopala Krishna
Temple is a 14th-century temple. This temple is a landmark of the hoysala period. This temple known for its stunning sculptures. This unique Devasthanam is built with the perfection of Vaastu & architectural proficiency under the guidance of renowned architect Muniyangala Krishna Prasad. The 108 steps leading from the basement to the Garbha Gruha symbolises 108 names of Lord Krishna chanted through Sri Krishna Ashtottara. Thus it attracts many tourists.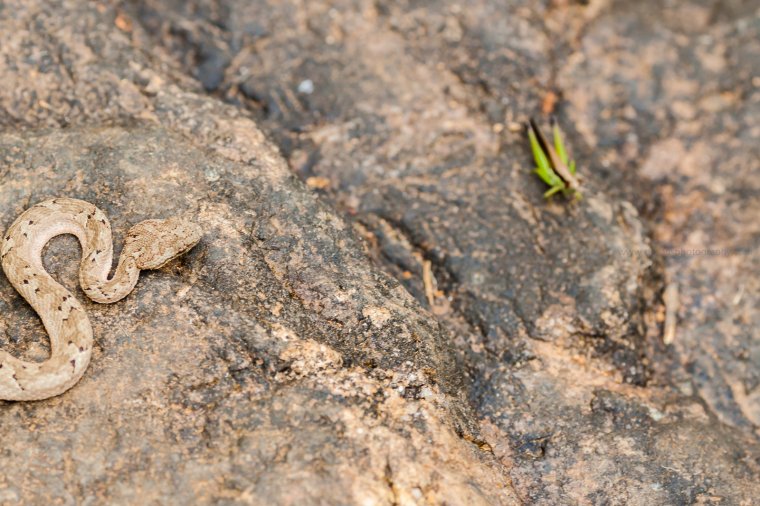 Agumbe is a small village in the dense rain forests. Many private research station is in Agumbe, and you may choose to get guidance from any one of them. One such being run by the well-known Herpetologist Gowrishankar. We stayed in their place and utilised their help to know about the place. Hope this article will help to visit this place.
The following two tabs change content below.
Navaneethan Viswanathan (best known as Navanee Viswa) is a professional photographer based in Chennai. After completion of his Engineering and Management degrees he worked as a Civil Engineer for almost 10 years and slowly realized that his true passion was in building good photographs rather than building a structured construction. This made him quit his job and become a full time photographer to pursue his passion. Now he specializes in Candid Wedding photography primarily, he also does Product photography, and Industrial photography. Navaneeth is a trekker and a traveller, who enjoys photographing things he comes across during his travels. He contributes articles regularly to photography websites like Digital Photography School , and he also maintains a photography blog which is followed by many. This blog has lots to talk about photography and the techniques involved. His works have been exhibited at the photography exhibition organized as part of Art Chennai 2012. Many of his works have been chosen as best entries in on-line galleries like One Eyeland . Navaneeth is also well known in the industry for his photography related workshops.