How to do Newborn Photography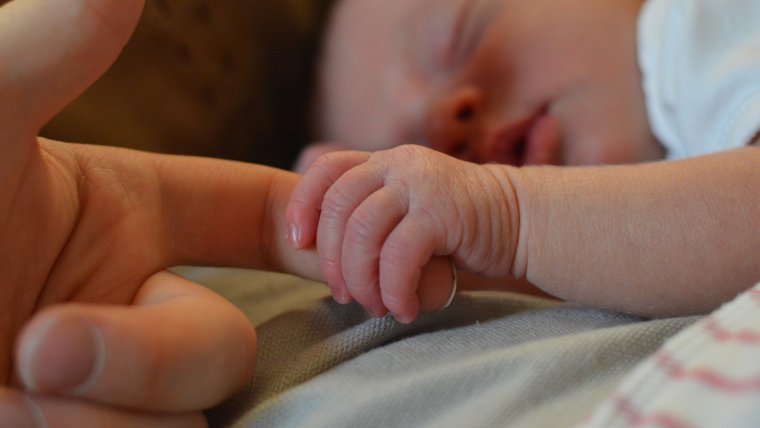 How to do Newborn Photography
www.sleeklens.com
Newborn babies are the most adorable to photograph. Their tiny toes and hands, the way their little fingers curl around the fingers of adults, and their fluttering eyelashes are the prettiest to shoot. Parents love to capture the early precious moments of a newborn baby as a life-long memory.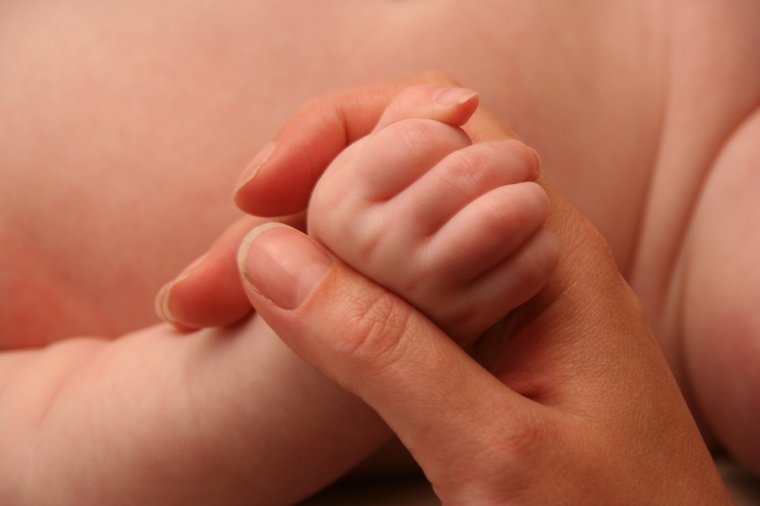 As cute as newborn babies are, it's not so easy to photograph subjects that you can't interact with. On top of it, babies have their own unpredictable mood, and you never know how they will behave the next minute. Successful newborn photographers out there have developed the skills to connect with the babies before capturing a great picture that clients would be happy to pay for. Here are some important considerations and tips on getting started in newborn photography for beginners that are seeing it as a career choice.
How to do Newborn Photography
Newborn Safety Always Comes First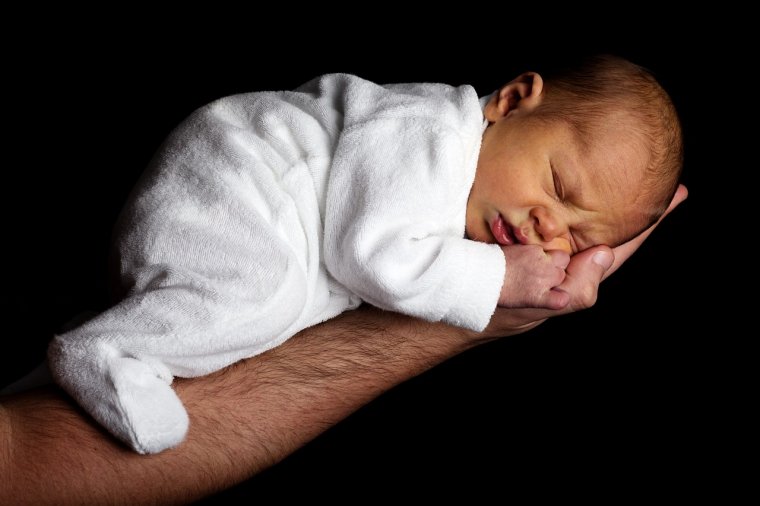 You could be a highly skilled professional photographer, but it may not help with newborn photography. This is because the skills you need to safely and effectively photograph newborns are different from the photoshoots you've done in the past.
There's nothing more delicate than a newborn and they need to be handled carefully. They aren't able to properly regulate their body temperature, they can easily have circulation issues, and they aren't able to tell you if they're uncomfortable. This means that a newborn is always dependent on their handler for a constant care.
Take a Safety Workshop
You can take a newborn photography safety course or get mentored by an experienced newborn photographer. That will help you develop skills in handling newborn babies. While a number of these workshops teach you how to soothe and safely pose babies, a truly effective workshop teaches you much more than just this. For example, an experienced newborn photographer will also guide you on how to setup and effectively run your newborn photography business
Newborn Photography Style
There are mainly two styles when it comes to newborn photography, but I feel they are both on the same spectrum.
Newborn Poses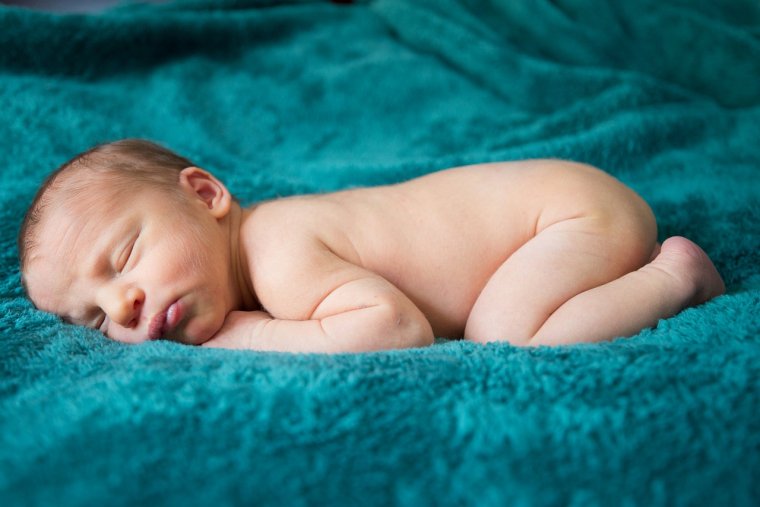 At one extreme is the traditional posed newborn photo. It's the most popular style of newborn photography and there are many variables of it. It typically involves posing babies on a background, sometimes with staging and props; such as the baby in a basket, curled or a hanging pose. This produces gorgeous photos and turns a newborn into a model.
Lifestyle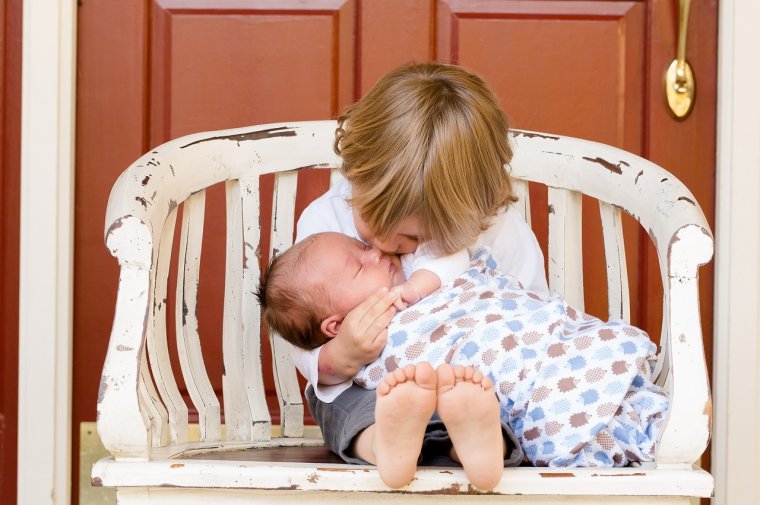 At the other end is newborn lifestyle photography. This style is very much like photojournalism, as it tells a story; it's about shooting the little one in an informal way and capture the interaction with mom, dad, other family members, pets, and environment. Lifestyle photography relies on staging less and tends to be more real. It's designed to capture the story of parents with their new baby at their own home.
Given that the two styles are on the same spectrum, you can always combine elements of each one to create the right style for you. But whatever style you lean towards will affect how much you invest in this business, more on this later.
Newborn Photoshoot Location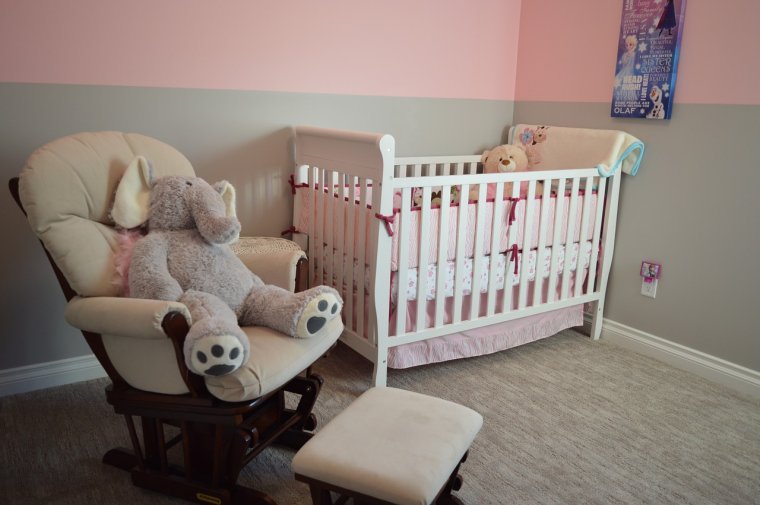 Where are you going to take the newborn photo? You could lease out a studio or set up your own home studio (should you have space). Many photographers have put together their own home studio successfully and avoided the overhead costs of holding a lease. This is super important when you're just starting and want to keep your costs down. One advantage of shooting on location is that parents are more relaxed when they're at home but there are other challenges to this. It comes with inconsistent and unpredictable lighting, and you may be dealing with small and cramped spaces. It's essential to plan the shoot ahead of time to work out what equipment you should carry.
Newborn Photography Props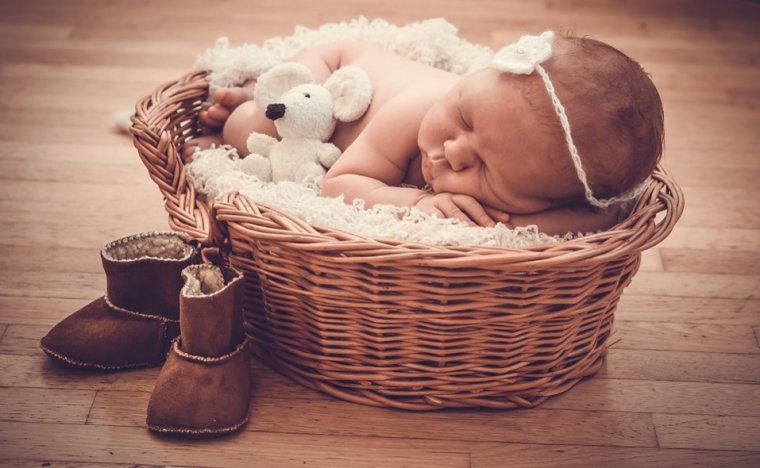 You will need basic newborn props if you are adopting the posed photography style. A basic newborn photography prop collection will include things like a wrap, bonnet, blanket, and tiebacks. If you like to add more flavor and style then choose bowls, posing beanbag, and boxes for posing babies. You can purchase newborn props from Etsy, Amazon, eBay and there are usually local vendors that can supply beautiful hand knitted props.
Choose your pops carefully because they can determine the kind of photography you take. Do you want to stick with neutral colors or bolder colors? That decision can also determine the kind of clients that will be interested in your work. I advise you to choose the props and colors that are appealing to you and create your own unique style.
Lenses for Baby Photography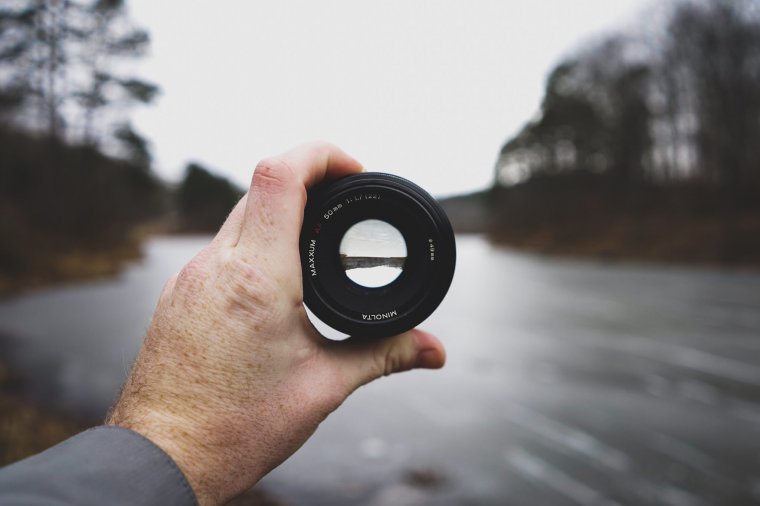 The standard lens can do the job, but if you have a budget then a prime lens is great for newborn pictures. Prime lenses are compact and have a larger aperture which helps in avoiding flashlight. A prime lens gives you sharp, high-quality photos with less chromatic aberration and vignetting.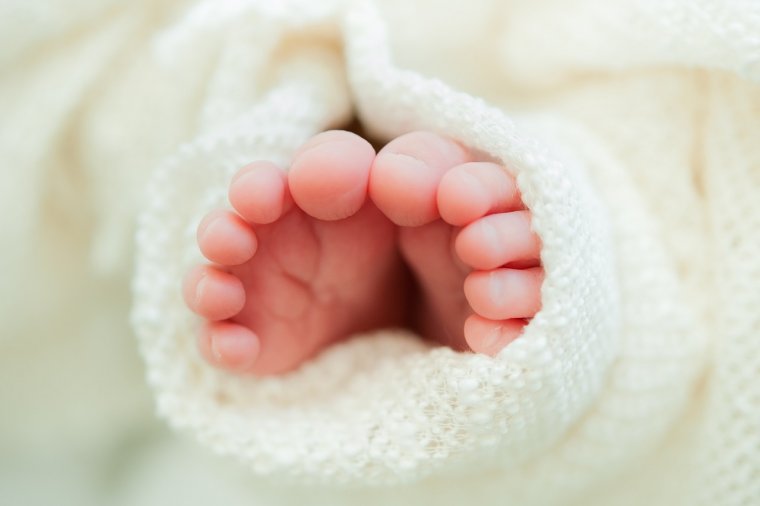 Other than prime a macro lens is a handy tool for newborn photographers. These are ideal for taking high-quality extreme close-ups of baby's fingers, toes, lips, eyelashes, and all the other fine details. Parents love these photos and like to have it in print.
Patience And Flexibility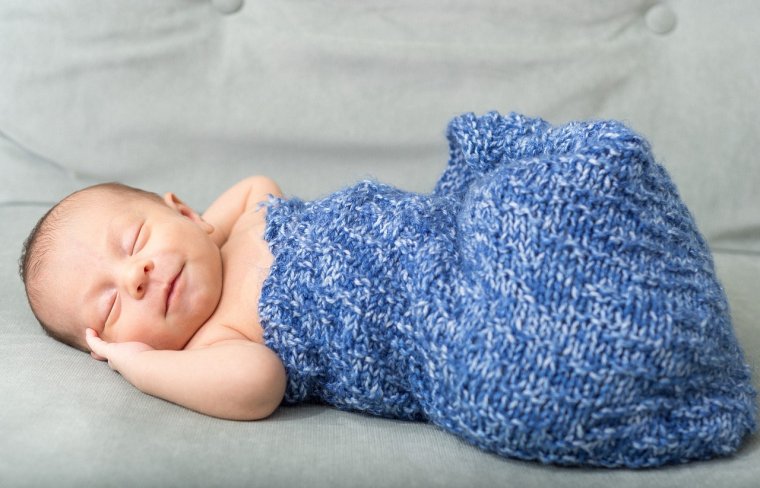 Ask yourself these 2 questions before offering a newborn session:
Am I patient enough to conduct a session for about 4-5 hours?
Do I have a flexible schedule to adjust the dates and timings with the clients?
Flexibility and schedules are one of the most important factors of newborn photography. Babies will rarely ever arrive on their schedule due date – so you need to have some wiggle room when it comes to scheduling a newborn photography session. Scheduling and then rescheduling the appointment date is part and parcel of the newborn photographer life. Make sure you are prepared for this.
Patience is necessary because of how slow newborn photography session can be. They can take several hours in all. Newborn photography isn't for people who prefer getting sessions over quickly. Understand that if you want to take photos of newborns, then you must be patient and prepared for long sessions filled with feeding, burping and other breaks.
Investment in Newborn Photography Business
Another important thing to consider is how much initial investment is required to start this business. You need to be smart and plan your financials out beforehand. If you have decided to take on this career but are tight on your budget, then invest slowly in your gear. Start out small by buying the bare essentials. Slowly add more gear to your collection until you reach the point you want to be while ensuring the business stays profitable.
One thing to remember is that you won't need so much gear if you adopt lifestyle newborn photography. That makes it a great choice for someone who is just getting started.
SaveSave
SaveSave
Children are so precious, filled with energy and joy in their eyes. As a professional photographer, capturing the moments leading up to and after their birth is such a privilege for parents to share with us. These moments are filled with so much happiness and a flood of emotion everywhere that is not often experienced by others.
Common Newborn Photography Mistakes
When I first tried Newborn photography as I was very nervous as I was worried if the mother or couple would like the images taken or not. Being nervous only helped me to make a few mistakes, which I noticed long after doing my first session. If you're thinking about getting into newborn photography, try not to make these four mistakes:
Mistake #1: Don't Compare Yourself To Others
One of the first mistakes I made as a beginner in newborn photography is setting the bar high for myself by comparing my work with others. This can be a huge problem if not handled or fixed urgently. We often see examples online of the work produced by other photographers and subconsciously place these standards on ourselves and believe if we don't produce something remotely similar to the example we saw before then the image is not good enough. This will hinder your process of creating natural and make everything seem forced during your session. Take a deep breath and remember who is as a photographer and what you are capable of creating.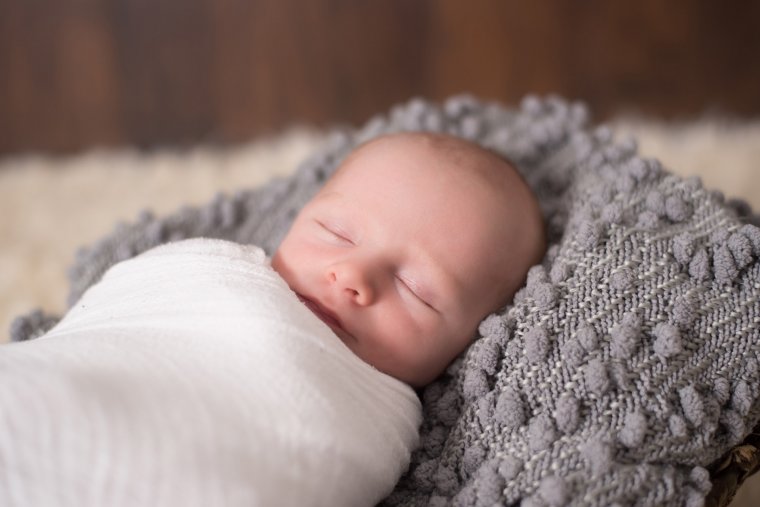 Let your creativity take the driver's seat and throw all that anticipation and nervousness in the back. There are never two people who are completely the same, not even twins, so never try to be like others or compare yourself to them too often. Doing this will dim your light and have you feeling less than you are.
Mistake #2: Not Being Patient Enough
When it comes to kids, no matter what age they are, you always need to have patience. These newborns are not models from an agency and have no idea what's even happening. The pictures you see taken by other photographers took some time and didn't get done in just a few minutes. Prepare yourself to work for a few hours until you get the shots you need to make the parents happy. Patience will always yield good rewards so don't be in too much of a rush to get the session over with as the images you want will eventually come.
Mistake #3: Communication
This is a very regretful mistake I made when I first did newborn photography, as I assumed a lot and didn't ask enough questions or communicate with the couple or mother themselves. I made the mistake of assuming that all newborn pictures are pretty much the same and has a general setting or theme that does not need much planning. I was completely wrong when I realized that the couple was not completely sold on the setting or theme I had, which then resulted in me having to change a few things around to match their desire.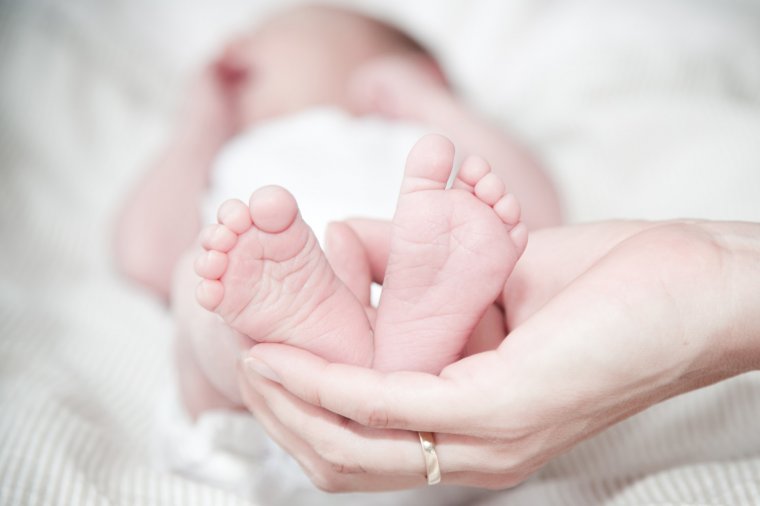 Make sure to develop a line of communication with the mother or parents themselves to get an understanding of what it is exactly they want or the vision they have in mind. Once this is done, you can easily share different ideas until one is agreed upon heading up to the date of the shoot for a very smooth session. This transparency helps to prevent any misunderstanding between yourself and the client and also to not waste any time changing stuff on the shoot itself.
Mistake #4: Not Getting Siblings Involved
Siblings can be such great helpers during a newborn photoshoot as they are as equally excited as the mother or father to have a new addition to the family. If a young sibling is available, then make an effort to have them involved in different frames as much as possible. These toddlers will have a little understanding of what's going on and you'd be surprised to see how much they can direct the newborn shoot for you to help get some adorable shots. Make the younger sibling your little helper and have them help you with simple things so they feel as if they truly are a part of the photo session and not just there to take pictures with the newborn. Toddlers often like to be given an objective or a duty so be sure to give them a few.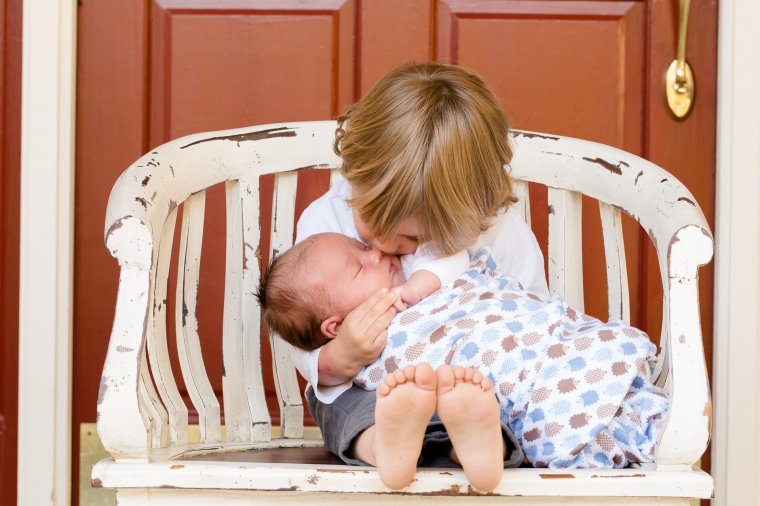 Once you've taken note of some of these simple mistakes then it's easy to make sure you don't make them yourself.
We hope this article has been some help in guiding you as a beginner in newborn portrait photography. Don't forget to check out our newborn photography Lightroom presets as well–they're essential for any photographer looking to offer newborn sessions.
The following two tabs change content below.