Workflow Walkthrough in Lightroom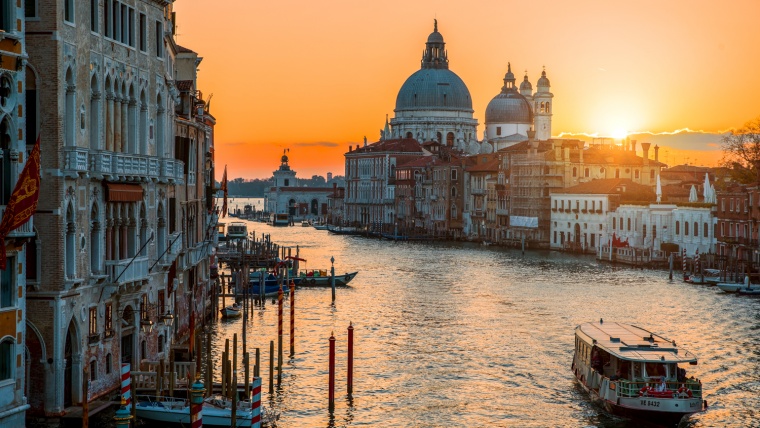 Workflow Walkthrough in Lightroom
www.sleeklens.com
In this tutorial, I'm going to show you how I operate my Workflow. As in most Adobe products (look here), there are many ways to do one thing to improve your photos, You can check out Tools overview here. We do have a tutorial about reducing noise and sharpening image with Lightroom which might interest you. So now, I'm going to show you how I work with my Workflow in Lightroom presets and hopefully you get something out of this.
I do this by clicking on Import – Select a Source – Other Source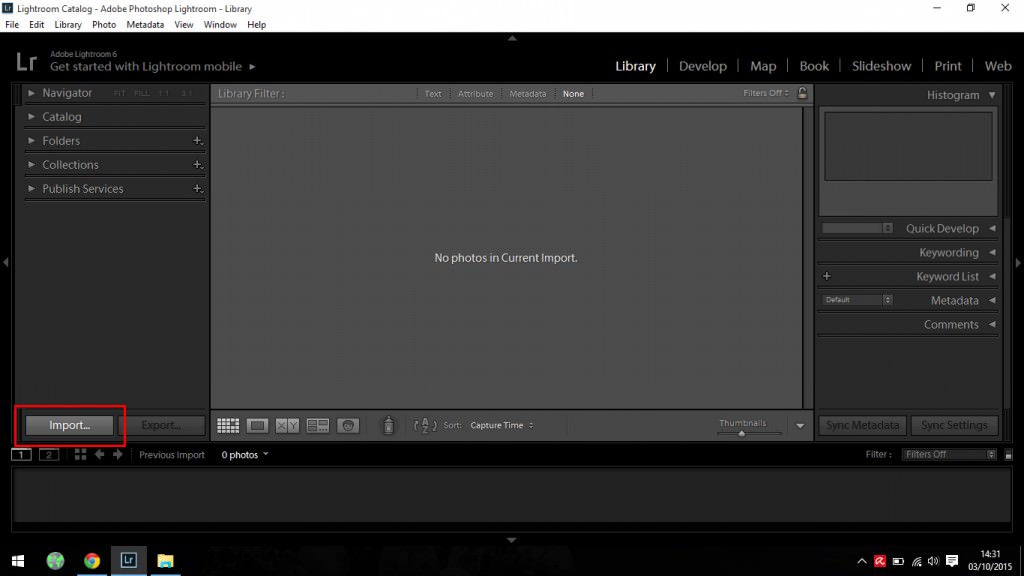 Once I have located my file, which in my case is on my Desktop already, I click on Select Folder and Click on Import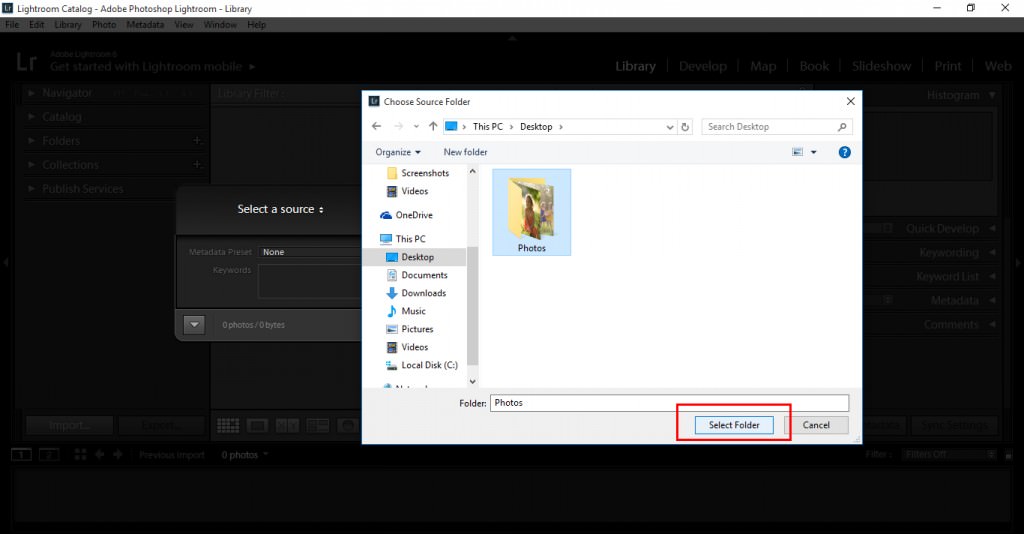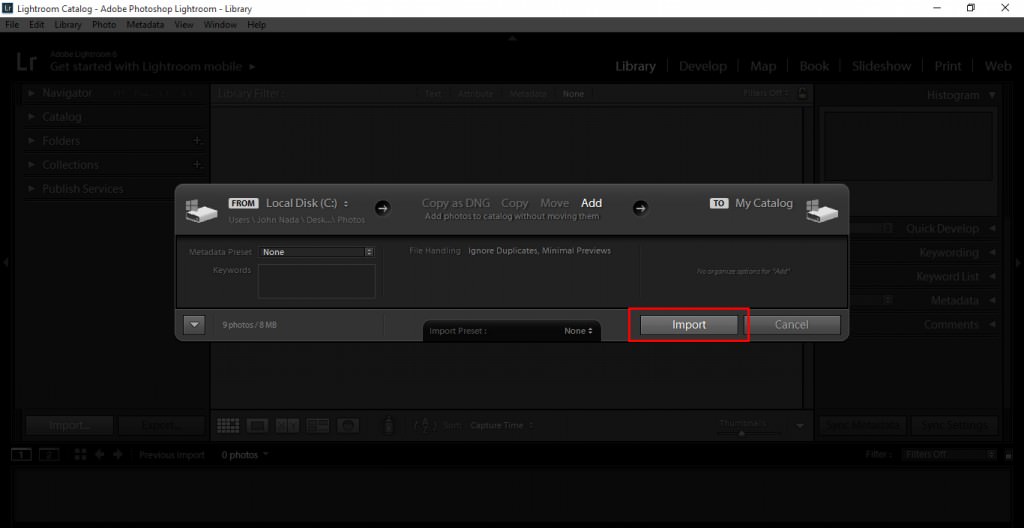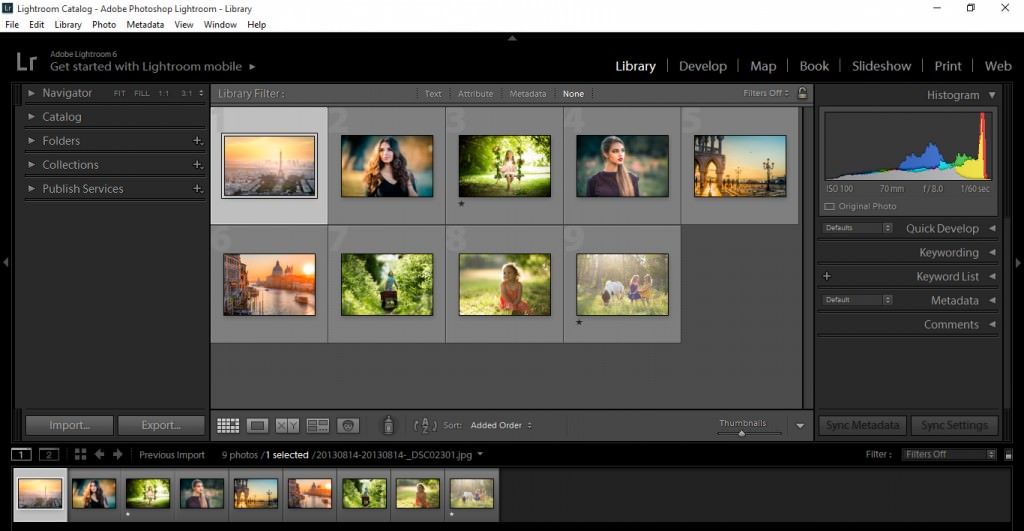 At this stage, you can go through all your images and decide which ones you would like to keep in Lightroom and which ones you would like to discard.
If I want a more detailed look at each image, I can click on (E) and by pressing (Tab) you will get a full view minus your side panels, hit (Tab) again and you will be back to your previous view.
Note to get back to my grid view press (G)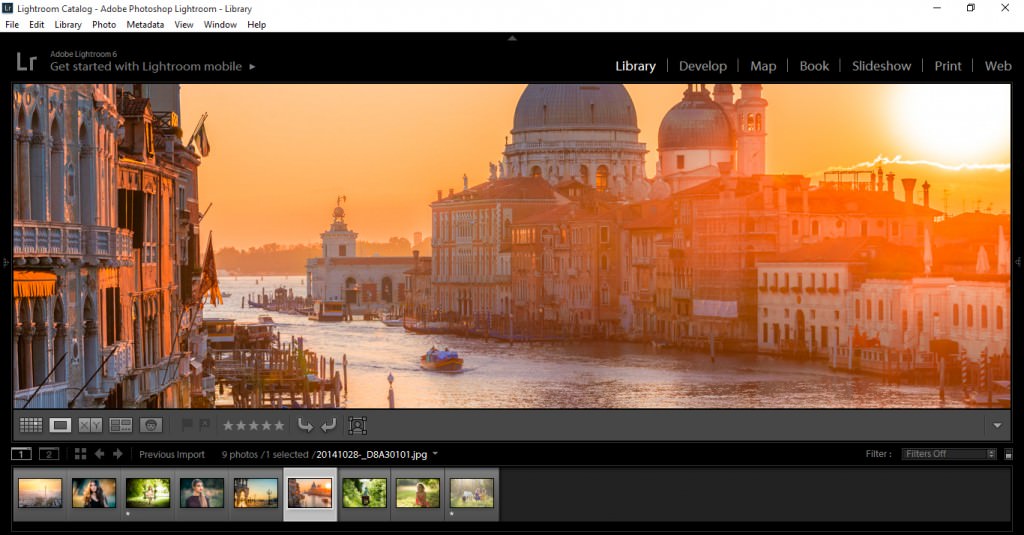 If you want to discard in mass, first go to Photo – Check Auto Advance, now go back into you photos in full view form (E) – (Tab) and by clicking either X (Reject) or P (To Pick) you can fly through a lot of images in quite a short period of time.
(X) Rejected Photos will show a small Black Flag on the top left hand corner and (P) Picked will show a White Flag in the same left hand corner.
By pressing (U) The image will be set back to neutral.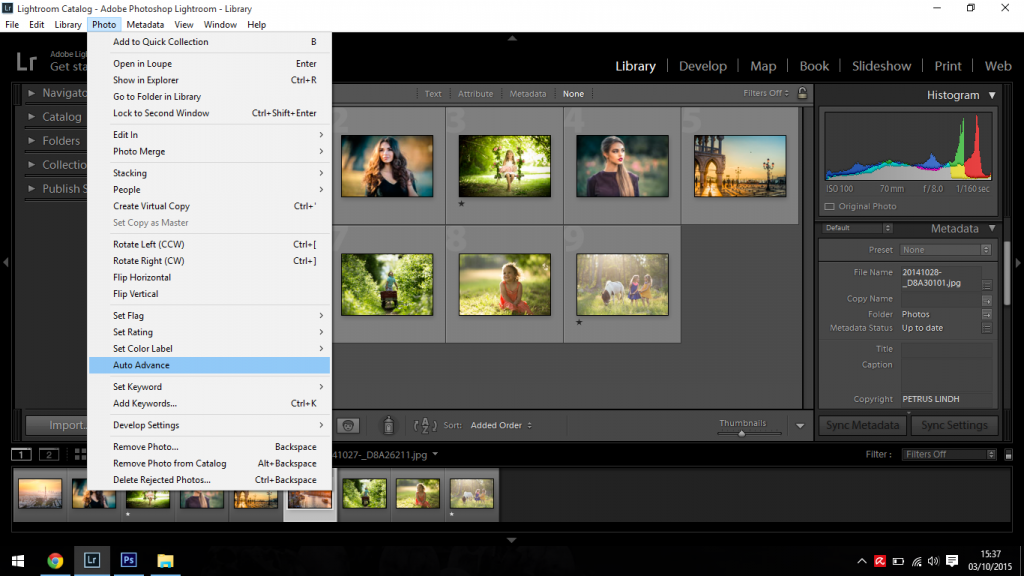 The next thing to do is to click on Photo – Delete rejected Photos
In this case to save space, I have deleted those from my Hard Disk, rather than just Remove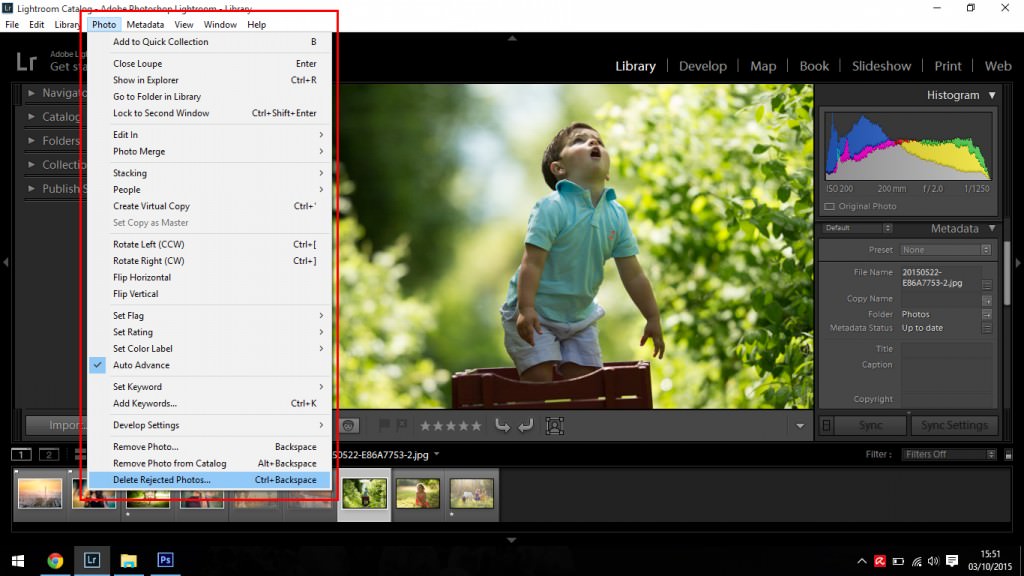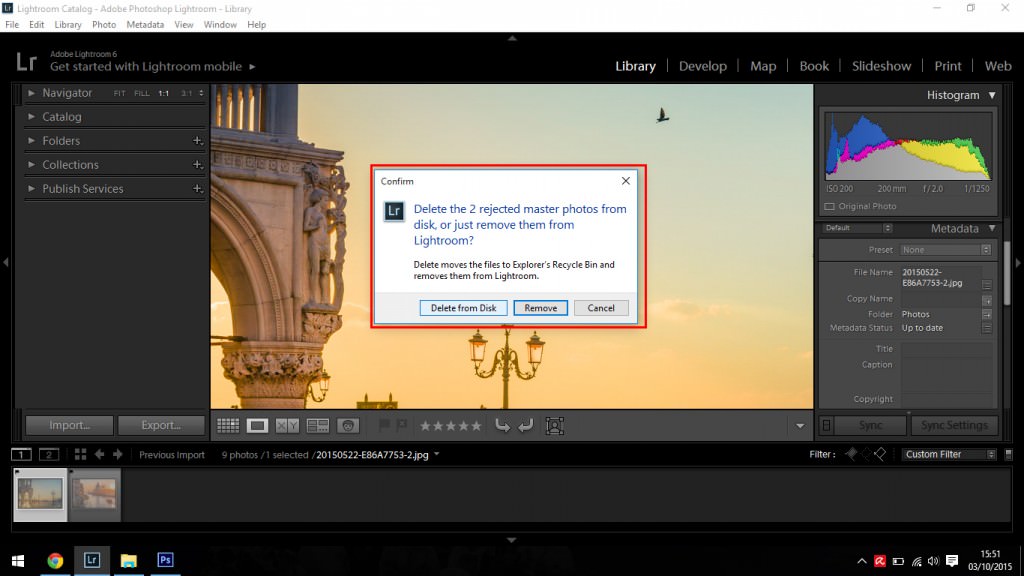 There is also a very important option to help you decide which to remove and which images to keep when they are very similar and that option is the Compare View Option.
Press (C) and the use your arrow keys to move across the other photos
Then, you press either (X) or (P) as before.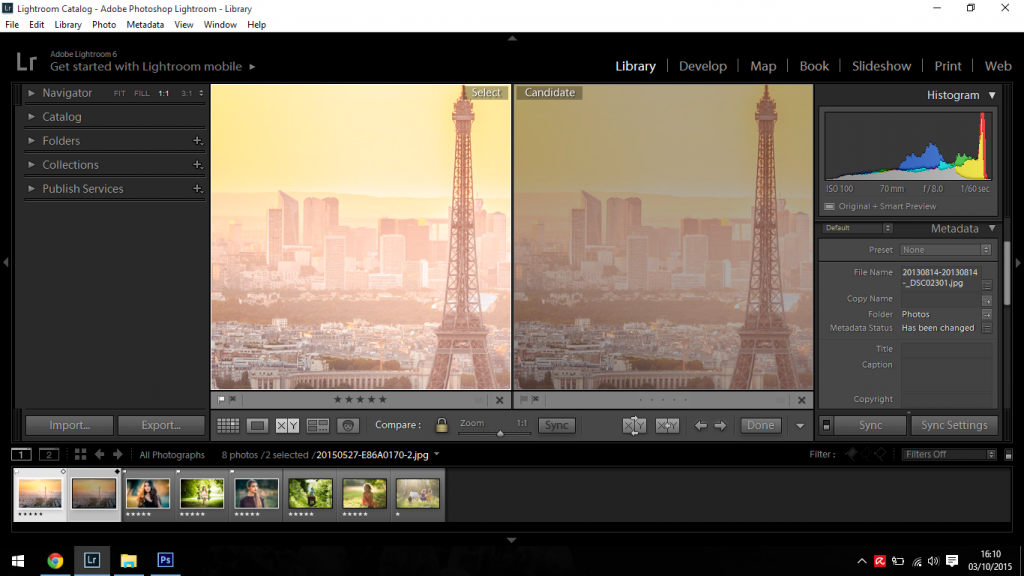 Also Note, that by clicking the Stars you can give your images a Rating, you can also just hit keys 1 – 5.
Then, you can click on Attribute and only look at images you rated, for example 4 stars or Greater.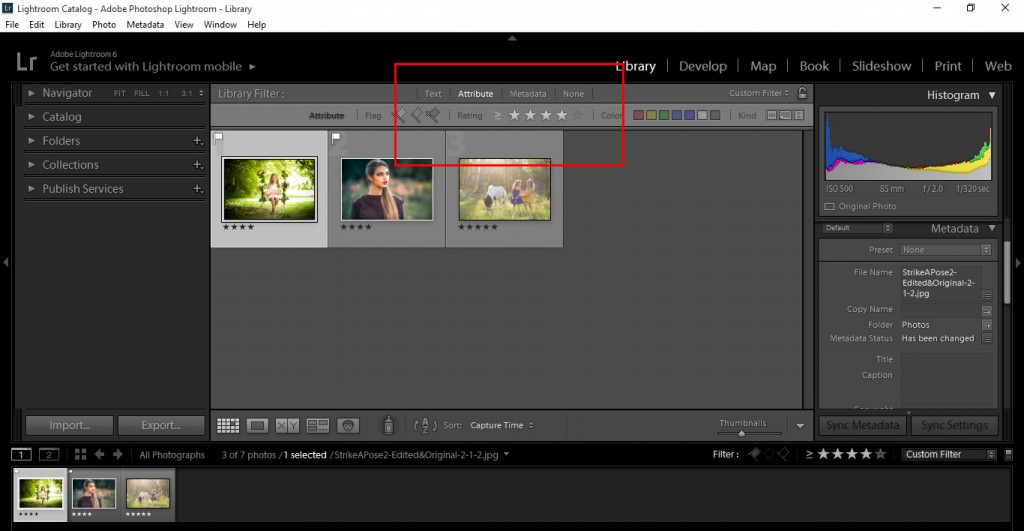 On a normal day of Photographing we may take hundreds of Photos when out shooting, sometimes even more if we're feeling exceptionally energetic.
Now we're going to go through all your images to pick out the ones that you want to group together into categories, but with Lightroom it'll be like there's another person there putting away the images that you have been asking for and pointing at.
Lightroom really does make it that easy for you to sort through all your Workflows, which if you're like me at times can be super chaotic, especially when thrown into the mix and the faster you get it done the better.
Lightroom has a collection feature that allows you to source your images from different folders and add them to a collection, to do this you have to click + then select Create Collection and name your folder.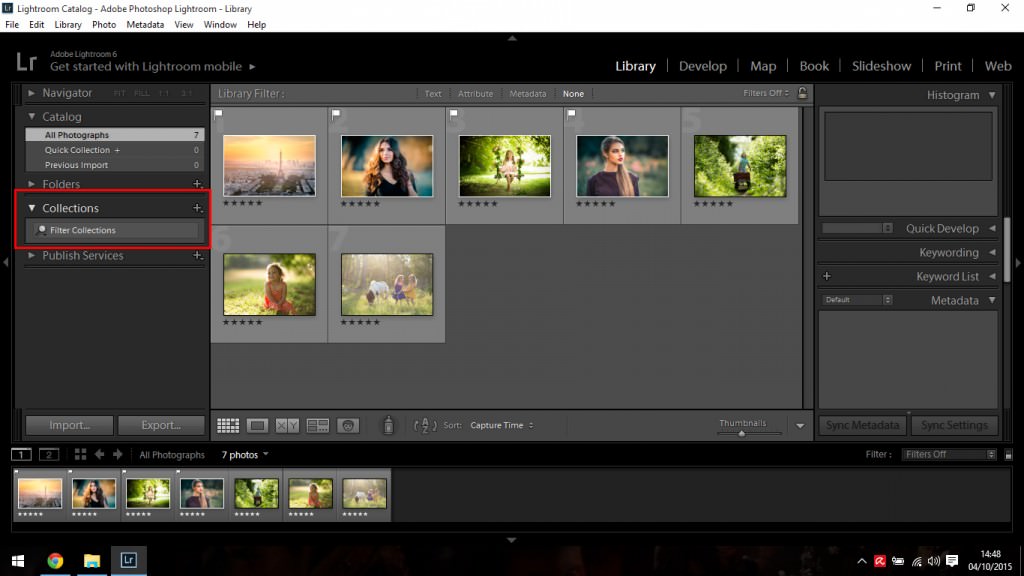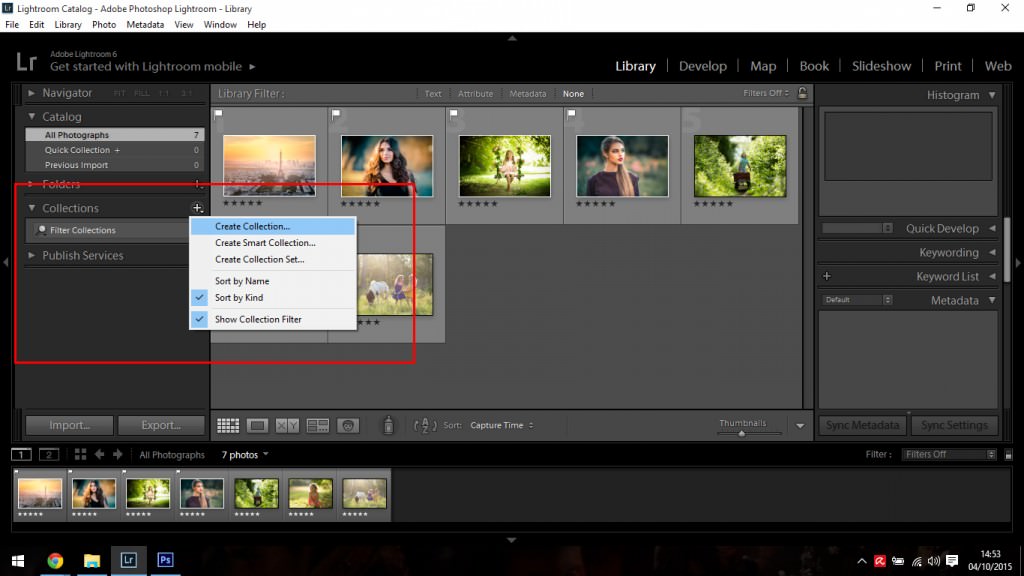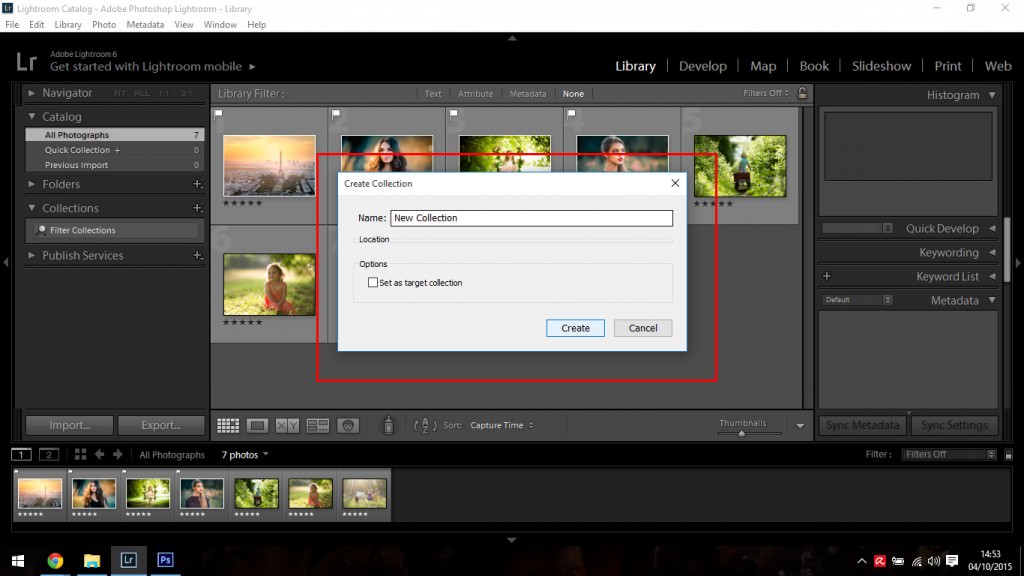 Adding images to your new folder is very simple, all you have to do is click and drag images from your All Pictures Folder to your "new folder"
If you set to Target Folder, you can then click the Circle on the top right hand corner also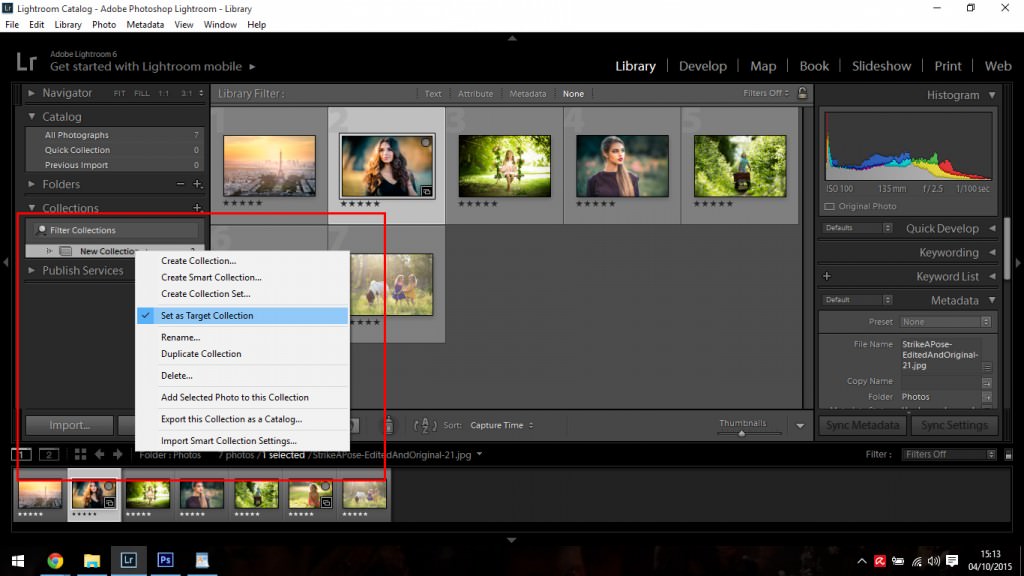 Lightroom then indicates that the image is now also in your New Collection with a small grey circle in the top right corner, this is better for doing quantity, but whichever method suits you is best.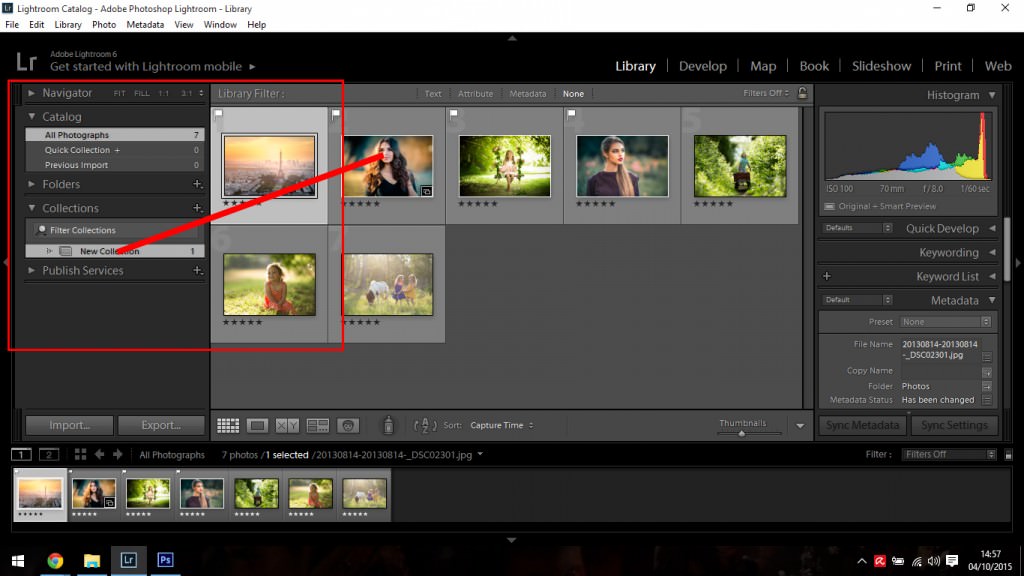 Now you have your image/images in both your original folder and your collection folder, kind of like they are in two places at the one time, this does not add to your memory as it is the same image.
Right clicking on the image and selecting Go to Folder in Library, Lightroom will then take you to the images original location, handy right?
Now that you have your photos categorized, you will be able to work with more ease and professionalism.
From here you can start to import and check out your presets.
More about lightroom presets ( Check this out) and find out how to reduce noise and sharpen image (click here).
The following two tabs change content below.
Graduated from college in 2002 with a degree in Art & Design, I started exploring my way in Graphic Design and Professional Post Production. Full-time freelancer since 2011.