Macro Photography and Editing with Adobe Lightroom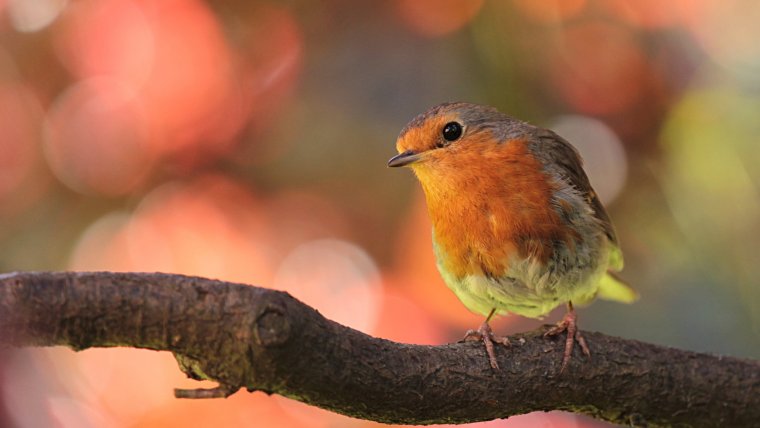 Macro Photography and Editing with Adobe Lightroom
www.sleeklens.com
Macro photography is a very popular variety of photography as they could be done anywhere and on any subject as long as they are interested with colours and composition. It's just like editing pet photography. Many people started their interest on this type of photography. Special Lens is used to take macro photographs by photographers, even for mobile phones macro lenses are available.This type of photographs covers the things beyond the world which we cannot see in detail like small bugs, translucent glands in leaves, wings of insects and other man-made mini creatures. The main challenge in taking and editing these kinds of photographs is to show them bigger than its original with the detailed features without losing its nature.When you are planning to capture macro photographs make sure to take tripod to the spot, so that you can get a better focus and a sharp photograph on the subject as it needs a close-up shot. Add unique gears to your camera for capturing particular shoot in this category.
Editing a macro photography
You may spend a lot of time planning and setting up your equipment to take the best shot you can or even just to take a photo. Even though in the end you may find that something is lacking or need to be improved. In such case you can use processing as your last way out. Let me explain you out to understand how to edit a macro photograph by installing Lightroom Presets.
Example 1
The first photograph is an indoor shot of a cake which has a small couple statue in it, that was my subject. On the whole, the photograph was taken in a low light so that the first thing is to improve the exposure level also I had done some necessary adjustments in contrast, shadows, clarity and highlights. You could do adjustments by using Lightroom preset tools for your macro photographs to improve the overall looks.See the screenshot below, which shows the difference between the before and after processing the SOOC photograph using lightroom.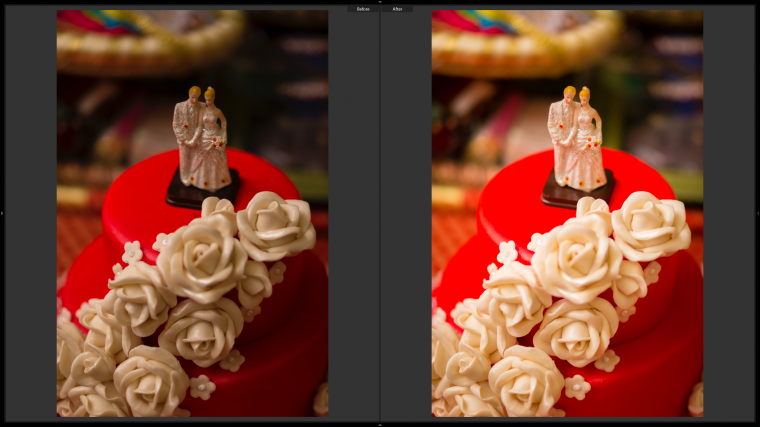 The below screen shot shows you the tools to adjust exposure, contrast, shadows, highlights level also you can find the crop tool below the histogram.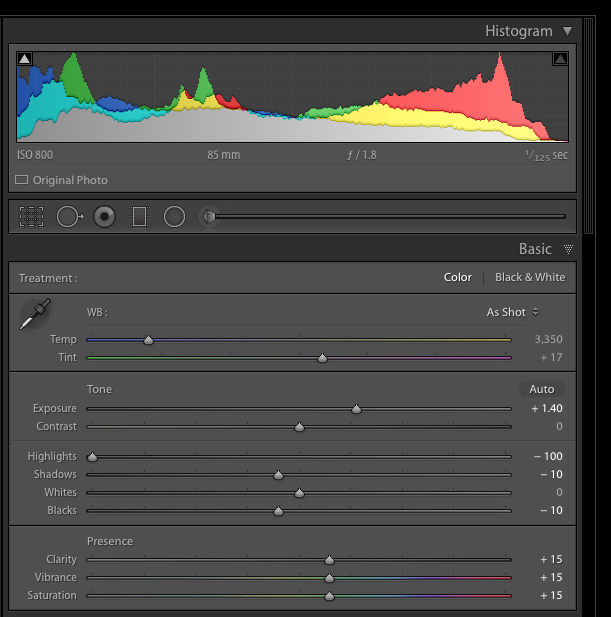 Tip: Press "R" to activate the crop tool. Even if you are in library module crop tool could be activated over the photograph in develop module.The key factor of macro photography is sharpness. Due to zoomed portion of particular area, the originality of the photograph might seem reduced in terms of sharpness. Since, lightroom provides separate tools to fix these problems. When sharpening masking could be done easily.if needed other fine-tuning can be made through lightroom tools.You can find the final processed photograph of the example 1 below this paragraph. I had used lightroom tools and made cropping, also applied extra necessary tuning to make the photograph better with its originality.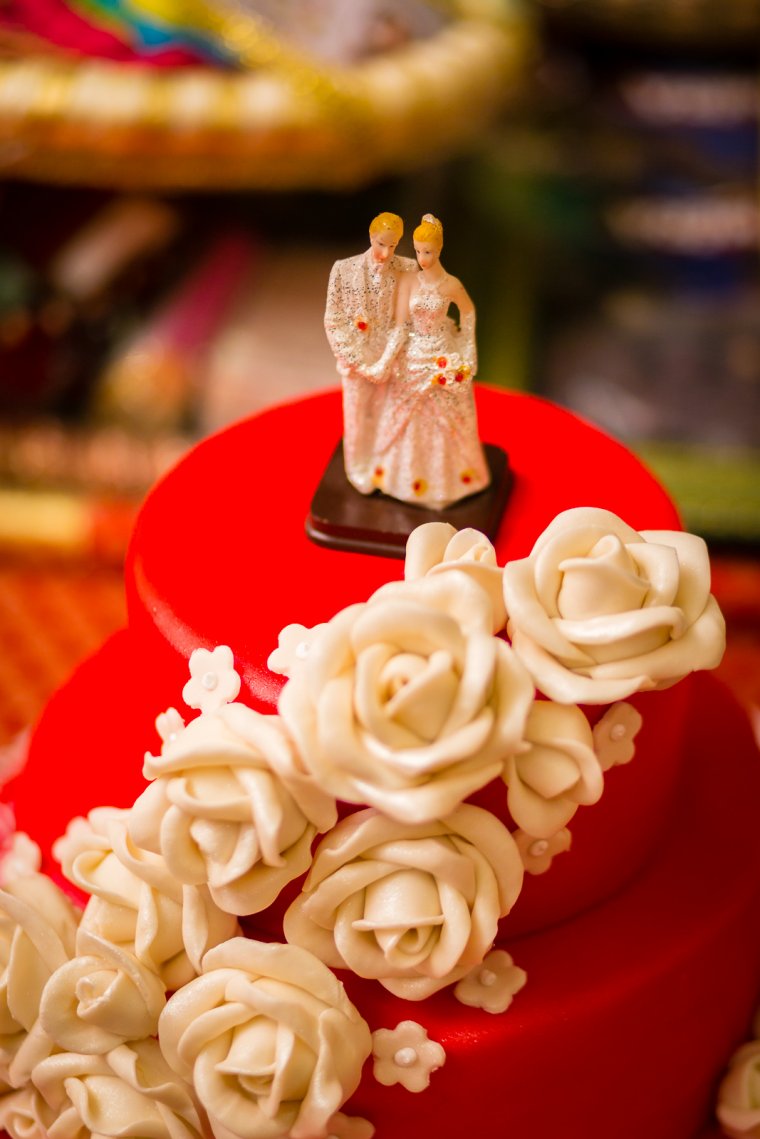 Tip: you can try out target adjustment tool in tone curve, so that you will have better controls over the tones.
Example 2
The next example is with a butterfly picture which is an interesting subject liked by most of the photographers to cover. Working macro photography with this creature is a common one. But what fascinating feature we are going to highlight in editing matters. So you can see the before and after difference of the raw photograph.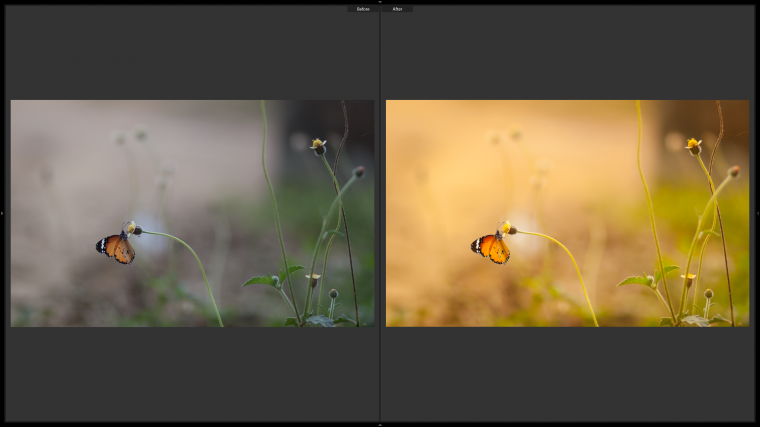 I have used sharpening tools as this gives the natural appearance to the photograph. In this photograph I have adjusted the detail as necessary, masking to high so that the wings and other details will look good. Find the exact information from the below screenshot.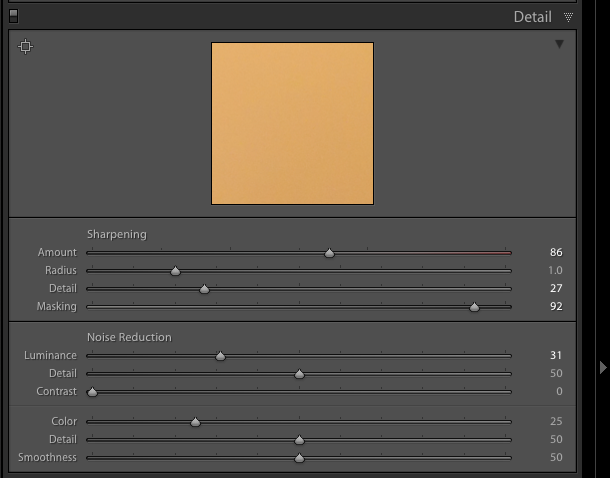 The example photograph was taken as a landscape view. To highlight the subject 'butterfly' in this photograph. I have cropped the photo in the necessary aspect ratio, for reference check below. You can choose the aspect ratio according to the photograph you have chosen to edit. I had mentioned already and you can find the crop tool below the histogram also you can use the shortcut.To know more about cropping a photograph click here.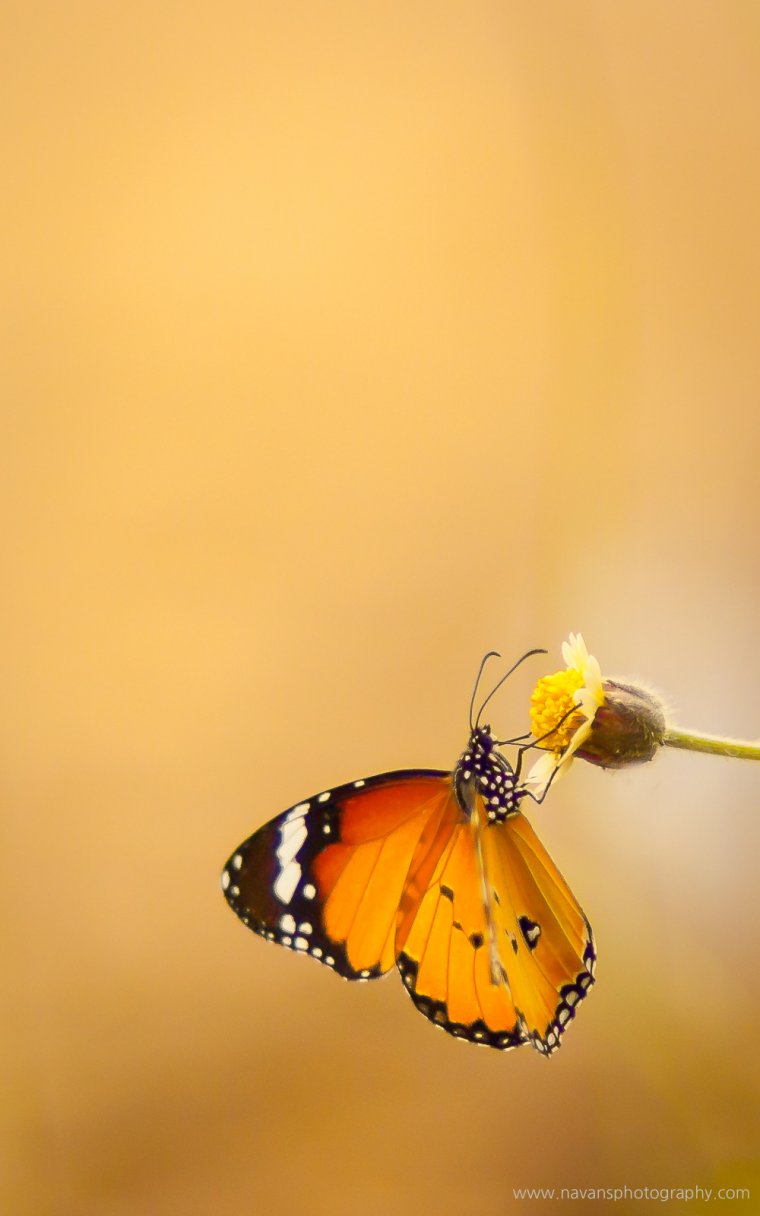 Before Rotation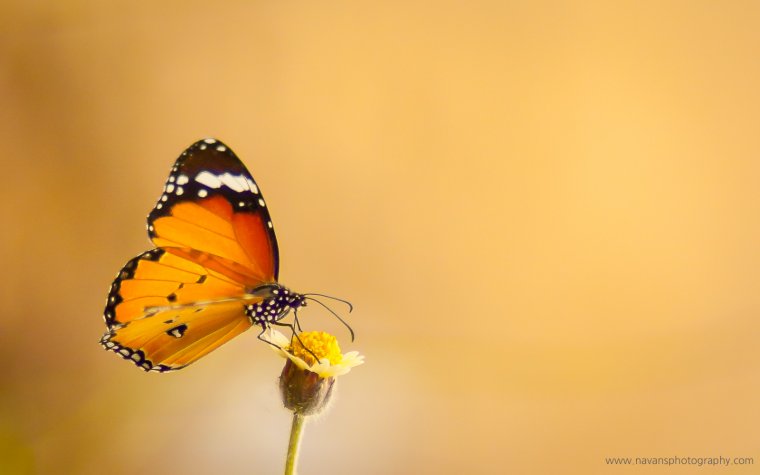 After rotation
Try out with various angles and effects using lightroom, you may get different and better outcome. From the above photograph you can observe the details have highlighted such as wings. Also, its small legs along with the flower from the whole picture.Hope, In this article I had made you easier to understand out about macro photography. Also to know, how to edit it with various tools and techniques using adobe lightroom. Remember the tips and points I have mentioned above while taking and editing a macro photograph. It will help you to create uniqueness in your picture.
The following two tabs change content below.
Navaneethan Viswanathan (best known as Navanee Viswa) is a professional photographer based in Chennai. After completion of his Engineering and Management degrees he worked as a Civil Engineer for almost 10 years and slowly realized that his true passion was in building good photographs rather than building a structured construction. This made him quit his job and become a full time photographer to pursue his passion. Now he specializes in Candid Wedding photography primarily, he also does Product photography, and Industrial photography. Navaneeth is a trekker and a traveller, who enjoys photographing things he comes across during his travels. He contributes articles regularly to photography websites like Digital Photography School , and he also maintains a photography blog which is followed by many. This blog has lots to talk about photography and the techniques involved. His works have been exhibited at the photography exhibition organized as part of Art Chennai 2012. Many of his works have been chosen as best entries in on-line galleries like One Eyeland . Navaneeth is also well known in the industry for his photography related workshops.