Pentax K-3 II Camera Review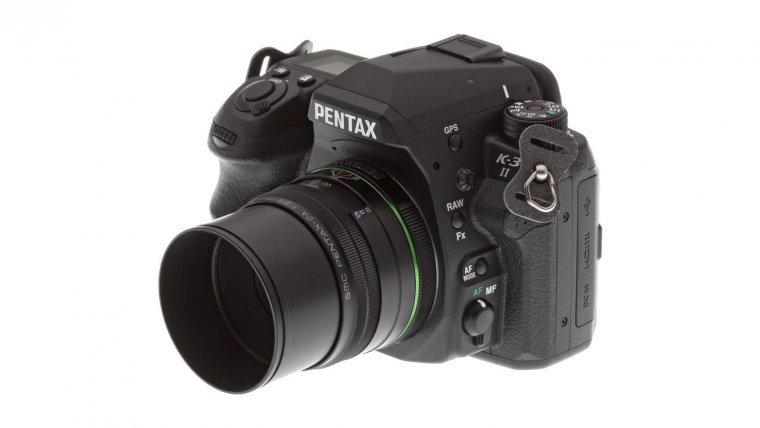 Pentax K-3 II Camera Review
www.sleeklens.com
Picking a new camera isn't always an easy task if you're not loyal to any particular brand as there are so many things to take into account when deciding which one to buy. First, there's the price, then the image quality you wish to get out of it, then the performance and its focusing capabilities, then the build quality and so on. While most people decide to play it safe and buy one any of the most popular cameras on the market (since it's hard to go wrong with a product that's accepted by a very large number of reviewers and photographers), some go down the completely different route and invest a lot of time into researching everything that is available within their price range and try to weigh in the pros and the cons. After doing so you'll be met with a lot more choices that consist either of more mainstream brands or those that aren't as common but can often bring exactly what you need in terms of their features (especially the more specific ones that sometimes aren't even present on those cameras coming from more popular manufacturers).
We all know that the biggest players in the industry when it comes to DSLR cameras are Canon and Nikon and that is something that certainly won't change any time soon no matter what the competition comes up with (unless we are talking about mirrorless cameras, which is something that even Canon and Nikon themselves have started to dabble within 2018 by releasing devices that are catered to professionals, rather than being made for more widespread audience like their previous mirrorless cameras). When it comes to DSLR, Nikon released another one which is Nikon D5 but there is still one company out there that has managed to survive the tough conditions of the camera market and release compelling devices despite the constant pressure from the big brands and that is Pentax.
It is certainly a manufacturer that is very well known inside the photography community but still haven't managed to bring back their glory days of film cameras even with the help from a large company like Ricoh (who bought all the rights to produce cameras under the Pentax brand from Hoya back in 2011). Still, despite not having a huge success with their new digital cameras, the product we're reviewing this time serves as a proof that they do possess enough strength to create a competitive DSLR and overcome all the challenges in their way and it is one of their most capable APS-C cameras, the K-3 Mark II. It is a very rugged fast shooting DSLR with an image stabilized sensor that is capable of delivering excellent image quality (something that Pentax have been doing right for a while now with their DSLRs and that is making the most out of the sensor they put inside them), full HD video recording coupled with both the microphone and headphone jacks, dual memory card slots (a really nice professional touch indeed), large LCD screen and a large optical viewfinder, Focus Peaking (something that still can't be found on the majority of DSLR cameras, but has been included on those made by Pentax for a while now) and more. The only thing that could separate it from its competition by making their cameras look more appealing is the number of available lenses and the video recording capabilities (they have always been one of the weakest points of Pentax cameras), but we'll reserve our final judgment after we're done with our review. Looking for best DSLR cameras, click here.
All in all, despite the fact that the K-3 II was announced back in 2015, we are still very excited at the prospect of looking at it from a different angle and getting the chance to see how it holds up to all the cameras that had reached the market in the last 3 years after its initial release.
The Pentax K-3 II uses a 24-megapixel APS-C sensor free of any kind of AA filter, meaning it will give you excellent resolution no matter what kind of photography you're interested in. To make the most of it you'll still need a high-quality lens, but that's only if we're talking about the amount of detail in photos and not the rest of the factors that are used to determine the overall image quality.
Pros
Image Stabilization
FullHD Max Video Resolution
Optical Built-in Viewfinder
Built-in GPS
Face Detection Focusing
Long Battery Life
Environmental Sealing
Timelapse Recording
Sensor Shift High Resolution Mode
Anti Alias Filter Simulator
Astro Tracer feature for Astrophotography
Dual-axis Electronic Level
Cons
No Wireless Connection
No Articulating Screen
No Touch Screen
Heavy Body
Click to read the full Review
As is the case with all the recent Pentax DSLRs, the K-3 II also brings very good dynamic range and noise performance, both of them comparable to the very best APS-C cameras out there, although still not at the very same level as those sitting on the top of the imaging capabilities list. To even the odds, this camera brings a couple of important features that are nowhere to be found on most of the devices it is fighting against. The first such feature is the in-body image stabilization rated at up to 4.5 stops of shake correction. While not a very uncommon thing to see on today's modern mirrorless cameras, it is still missing from every other DSLR on the market other than those made by Pentax themselves (yes, we know that Ricoh is the company that makes these, but for the sake of keeping things as simple as possible we will refer to them simply as Pentax through the duration of this review).

Besides being able to reap all the benefits of having image stabilization (like being capable of stabilizing any lens you decide to use with it), the K-3 II also brings two extra features to the table that are here to further improve on its imaging capabilities; the AA Filter Simulator and the Pixel Shift Resolution. The first one will enable you to remove any strange moire effects that might occur in some of your images because of the lack of an AA filter (so, you're essentially getting the best of both worlds), while the second one uses the image stabilization technology to slightly move the sensor for a total of four captured images (capturing more information than what can be doing during traditional shooting) and combines them into one sharper and clearer image (it's not an ideal solution of taking photos of moving subjects, but used with a tripod in any other situation will certainly give you better image quality).

The Pentax K-3 II also brings a native ISO range of 100 – 51200, nine white balance presets (including the necessary slots for storing three custom ones), a shutter speed range of 30 – 1/8000 sec and lastly, a maximum flash X-sync speed of 1/180 sec (although it doesn't feature a built-in pop up flash and thus you'll have to invest in an external unit). While you won't find as many focus points to work with on this camera as on some of its competitors, the 27-point phase detect system inside of it does consist out of 25 cross-type points (which means they'll be better at subject tracking than the regular one) and is able to work in conditions as dark as -3 EV and when you take all of that into account we still have high hopes for its performance and we believe that it won't disappoint even when it comes to keeping up with more demanding work like sports or action.

There's an additional factor that serves as an indication of the K-3 II possibly being a very good camera for those photographers shooting any kind of moving subject and that is its fastest burst rate of 8.3 fps. The speed alone should be good enough for the majority of users out there, but Pentax's claims of buffer size being able to handle around 60 JPEG or 23 RAW frames (if they turn out to be true) also go in this camera's favor to being considered a very capable camera for those that prioritize speed over anything else. Another reason you could be looking into buying a Pentax camera is the build quality, control scheme, expansion possibilities and also the very customizable user interface and the menu systems, since all three of them are always covered very well in the company's DSLRs, no matter if they fit in the entry-level or the professional category.

The same holds true with the K-3 II; its body is made out of a combination of lightweight but still resistant magnesium alloy and heavier but more rigid stainless steel, weather and dust sealed to survive even during a rainfall, packed to the brim with dials and buttons and also very useful things like dual SD card slots, microphone and headphone jacks, GPS, a USB 3.0 compatible port, a mini-HDMI port and an orientation sensor. The only thing missing here is Wi-Fi (which can be remedied somehow by using a special Wi-Fi enabled SD card, but we'll talk more about that later) but that's easy to forget when you actually decide to use the K-3 II and take your first look through its large and bright 100% accurate optical pentaprism viewfinder with a magnification of 0.95x (0.63x in full frame terms) and at its 3.2-inch TFT LCD monitor with a very respectable resolution of 1,037,000 dots.

One last thing to mention is the video recording capabilities and this the only thing about this camera that doesn't bring any high expectations considering the previous record of underwhelming video quality and feature sets that were the part of Pentax's previous DSLRs. While the K-3 II does bring a mix of serious and fun features such as the microphone and headphone jacks, Focus Peaking, 1080p 30 fps and 60i recording, 4K time-lapse capture, digital filters and effects that also work for video, in-body image stabilization and more, the one important thing that could separate it from its competitors is the quality of its footage and that is something that we'll have to determine before we can decide if this camera is capable enough to also be a good choice for videographers or it should be treated primarily as a stills tool.
Body and handling
There's not a whole lot to complain about when it comes to the Pentax K-3 II and its body; it's as solid as today's cameras get. Thanks to it is made mostly of metal, it feels incredibly durable and substantial in the hand and could even be used as an effective cold weapon if you find yourself in any tricky situation (its total weight of exactly 800 grams also supports all of these claims and that makes this camera one of the heaviest mid-range DSLRs out there). If you're looking for portability, then the K-3 II certainly won't be an ideal device for you and you should probably invest in a mirrorless camera or some sort of an entry-level DSLR (since those tend to be lighter, smaller and much easier to carry around on a daily basis). This product was meant for power users and its serious exterior and a lot of straight lines certainly tell the very same story (at least when it comes to the standard all-black model).
Pentax is also very serious when it comes to protecting their DSLRs from the elements (at least with those models that have reached the market in the last 5 years or so) and the K-3 II is a prime example of how you should approach the topic of durability when creating a camera (we would feel very confident in carrying this particular device around in all kinds of weather and not worrying that it will be brought down on its knees while under the influence of mother nature). We do like that the hand grip is sufficiently large to allow even those people with larger hands to hold the camera comfortably and that most of the controls are positioned in predictable places for this type of a device, with the only exception being those found on the slightly recessed area found on the front left side of the camera body (those will take some time to get used to if you were coming from a different brand but they are still not hard to use after you've adjusted to them). The buttons and dials themselves also work as expected and we didn't notice any variations in build quality from one control to the other.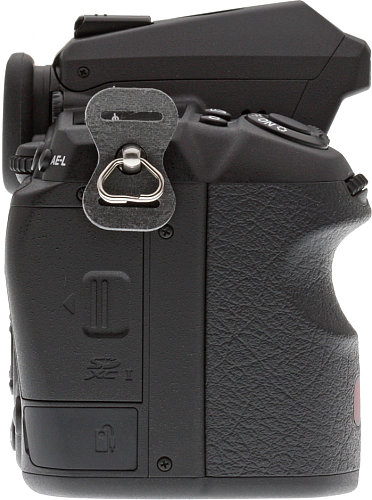 We are certainly dealing with one serious piece of gear and no matter if you like Pentax as brand or not it would be hard to be impressed by the amount of effort the company has put into making sure that one of their DSLRs should have no problems coping with many different situations for years and years and working reliably for a long period of time. Now, let us take a moment or two to appreciate the level of craftsmanship on hand and see what exactly you should expect to find on your new K-3 II if it ends up being the camera of your choice. Things start to get very interesting right from the front of the camera body since it is already packed with different things. Here you'll find the front e-dial, the lens unlock button, one mono microphone, the AF assist light and the Self-timer lamp/Remote control receiver and also the already mentioned array of controls and ports put slightly at an angle which contain the X-sync socket, the GPS button and the RAW/Fx button as well as the AF mode button and the Focus mode switch (besides allowing you to change your AF mode, it will also give you the ability to change your Focus Area). The left side of the camera is where you'll find the microphone and headphone jacks, the USB and the HDMI ports, as well as the DC input terminal (or hidden beneath rugged protective covers), while the right side holds the dual SD card slots and the cable switch terminal. The tripod socket, battery grip contacts and the compartment reserved for the Lithium-Ion D-LI90 battery pack are all located at the bottom of the camera body.
Looking at the top of the K-3 II will reveal the main mode dial and its locking mechanism (besides the usual shooting modes it also holds the three custom ones and the so-called "Green mode", which is just another expression for fully automatic one), the standard hotshoe port, the shutter button coupled together with the Power On/Off/Depth of field preview switch, the Exposure compensation and the ISO buttons and in the end, a large LCD panel that we all love to see on any camera since its one of the most practical solutions for quickly viewing all of your current exposure adjustments, active modes and functions and more. All that is left is to look at the back of the camera and considering how much functionality is included on the rest of it, everything that can be found here is pretty standard for a DSLR (except for one or two exceptions). Besides the optical viewfinder and the LCD screen (sadly, of a non-touch variety), the back contains the Playback and the AE Metering/Delete buttons and a little diopter adjustment dial, the Live View/REC, AF and the AE Lock buttons, the rear e-dial, the capture mode selector and the Green button (a unique addition found on Pentax DSLRs that will allow you to reset your current adjustments or activate the Auto ISO feature), the four-way navigation controller and the OK confirmation button in its center (also, the four shortcuts mapped to each of its directions and these are WB, Drive/Timer, Flash and Custom Image setup) and lastly, the Info (it is used to change the amount of information present while you're in live view mode), Menu and the Change AF Point/Card slot switch (yet another interesting addition that will give you the ability to switch your SD cards while in Playback mode) buttons.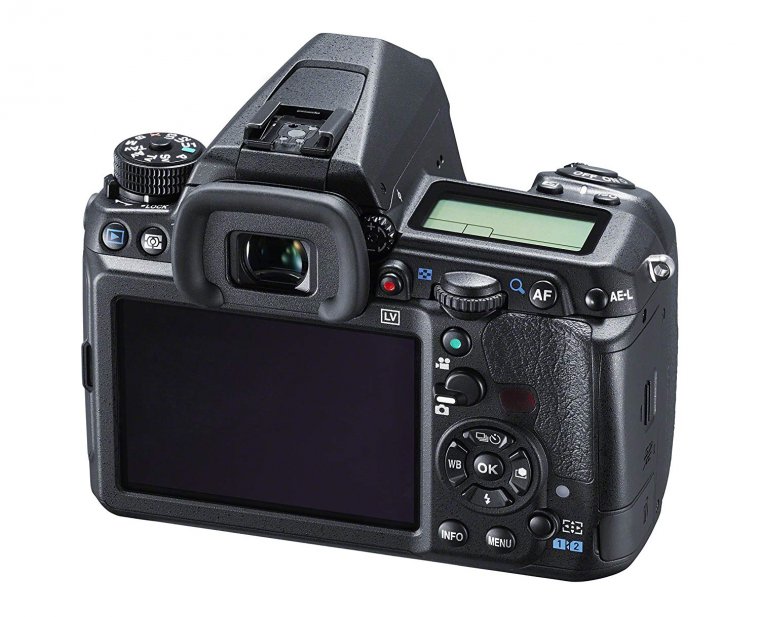 The user interface and the menu systems on the Pentax K-3 II are certainly unique among other cameras on the market (be it a DSLR or a mirrorless camera). They aren't exactly as intuitive or as pretty to look at those found on Canon or Nikon devices (their style is more retro and not as clean) but the sheer number of available functions, adjustments, customizations and features will quickly make you forget about any kind of outdated look (that is, if you consider yourself as a power user that likes to tinker a lot and make the most out of every camera you buy). You'll be allowed to customize the behavior of the included e-dials and use them to change the Shutter Speed, Aperture, ISO sensitivity, Exposure compensation and access certain modes, choose what the RAW/Fx (One Push File Format, Exposure Bracketing, Optical Preview, Shake Reduction), AF (Enable AF1 and AF2 modes or Cancel AF) and the Preview Dial (Optical or Digital Preview) controls do and also, save all of your important settings and exposure values under three separate custom profiles (U1, U2 and the U3). Then there are also some useful modes and features worth mentioning, like the AF Fine Adjustment (used to fine tune the focusing accuracy of your AF lenses), Interval Shooting (it will allow you to take a number of photos during a set period of time, combine them with the Composite function or even record Interval Movies), Histogram Display in live view, Highlight Alert to help you deal with overexposed areas in your frame, Astrotracer (it will help you capture starry skies without them becoming blurry due to slow shutter speeds that are being used in that kind of photography), HDR Capture and more. The one that made most headlines has to be the Pixel Shift Resolution, which promises to bring improved image quality by slightly shifting the sensor while taking four images and combining them in one photo with better color accuracy and details. So, is it something that could be considered a gimmick or does use it actually result in better quality images? Well, it certainly does as long as you're keeping the camera on a tripod and there are no moving subjects of big importance in your frame (it doesn't necessarily have to be people or animals, any kind of movement qualifies to be it a vehicle, leaves in the wind, flowing water and so on). Thus, it is only useful for photos of still subjects like landscapes or architecture, but we'll certainly take even such limited usefulness over not having that feature at all.
Lastly, before we move on to the next category of this review, let us find out how the Pentax K-3 Mark II handles any kind of tasks related to its communication with other devices like smartphones, TV screens or computers. While it doesn't have Wi-Fi built-in (although GPS is here for all of your geotagging needs), it is compatible with the special type of SD cards called Flucards and you'll be surprised how much functionality those bring to the table beside the simple wireless transfer of photos (which of course means that you'll have to install the necessary application on your iOS or Android smartphone). In addition to the aforementioned basic functionality it will also allow you to remotely control the K-3 II, adjust a number of different settings or release the shutter (so you should have no problems stabilizing the camera on a surface of your choice and taking stable photos shot at slower shutter speeds or group images with you in them). The said cards also support a wireless connection to a PC or a laptop with the use of one of their applications, which means that the K-3 II doesn't exactly lack a lot of Wi-Fi related features even if it doesn't have the necessary hardware for them built inside its body.
When it comes to connecting the camera to a TV set or a printer, you will still need to use the traditional cable connection methods and that is where the limitations of this camera's wireless capabilities lie and it is up to you to decide if they are worth more to you than things like durability, handling, powerful control scheme or rich customization options (in our book, all of those things hold much higher priority when it comes to making a good camera).
Autofocus and performance
The Pentax K-3 II may not have as many focusing points to work with as some other modern prosumer or flagship cameras on the market (27 of them in total), but that has never really been a problem in case of a lot of DSLRs since those are of the fast phase detect variety (especially when you take into account that almost all of them are cross-type focus points, which are by nature more accurate than the normal ones). For all of those reasons, the K-3 II is able to perform very well in almost anything you throw at it, even when it comes to subject tracking and continuous AF. If you're using the right mode and a nice lens, the camera will handle sports and action photography in a very reliable manner and give you a high count of photos that are focused nicely (its performance will only drop in low light and so will its hit rate, making it less ideal for those photographers that often shoot in dark conditions).
Another less impressive aspect of the K-3 II has to be its focusing capabilities while it's in live view mode since it only has a traditional contrast detect system to rely on and its not nearly as fast as one that is tied in to the viewfinder (but can be more precise on some occasions, so it's not without its uses). So, while not perfectly fit for all kinds of uses, this camera will still give you a lot of freedom when it comes to choosing which type of photography you wish to successfully tackle with it and even the numbers we got from our testing support this claim; it only took around 1 second for the camera to power on and take the first photo, around 0.15 seconds at average to acquire focus and less than 0.3 seconds to take one photo after the other one (around 0.6 seconds when it comes to RAW images). We've also managed to confirm the Pentax's official numbers for buffer depths while the camera's burst rate is being used and get very similar results at 8.3 fps (more than 50 JPEG files, over 22 RAW images and around 23 of them with both of those formats combined).
While those numbers aren't anything too exciting in the camera world, they do support our thoughts of the Pentax K-3 II as being a solid and rather affordable choice for those photographers that want to shoot more than still subjects and landscapes, but aren't interested in investing a lot more money into getting one of those DSLRs or mirrorless cameras that were made especially with performance in mind, as they tend to be much more expensive or even less capable in some other aspects which the K-3 II covers very well. One thing that could be have been improved for a camera of its class is the battery life, even thought it's not bad by any standards. An endurance rating of 720 shots will allow you to shoot for an entire day if you're mostly relying on the optical viewfinder and you aren't recording a lot of videos, but we would advise you to invest in one additional battery pack if you fall into that second group of people. Lastly, let us see what Pentax have prepared for us in terms of all the modes, settings and functions directly related to focusing either manually or automatically and does the K-3 II bring enough of them to satisfy its target audience of camera enthusiasts. There are three main modes: AF.S (used for shooting still subjects), AF.C (a continuous focusing modes that will allow you to reacquire focus as long as you keep the shutter button pressed halfway and also take a photo without focus confirmation) and AF-A, which combines the Single and the Continuous mode and switches between them automatically depending on the type of subject that is in your frame.
Then there are also the different Focus Areas to choose from and these are the Auto (the camera will automatically pick any number of points from the total of 27 that are available), Zone Select (this mode uses a total of 9 focus points coupled together), Select (this one will allow you to choose your own focus point), Spot (uses a central focus point for those subjects in the center of your frame) and also, three Expanded Area AF modes (S, M, L and they only differ in the number of extra focus points that will be used along one selected by the user to help with more precise focusing). Since this is a Pentax DSLR we are dealing with, it is also a pleasure to use with manual focus and even older legacy lenses thanks to its inclusion of both the traditional method of enlarging the part of your frame to help you judge focus precision more easily and the even more useful Focus Peaking method, which will place colored outlines around the areas that are in focus without taking you away from your composition (both of those methods are certainly useful in their own ways). Add to that the in-body image stabilization and you should have no reservations in using the K-3 II with any of the retro lenses available all around the internet.
Video features and quality
We've finally reached the part of our review that will have to deal with one big question mark sitting above the Pentax K-3 II and that is its video recording capabilities (it is a very well-known fact that Pentax DSLRs have never been very popular among more serious videographers and there were certainly a lot of objective reasons why that was the case). Our aim was to discover if the company has upped their game and did they manage to finally make a DSLR that could be of interest to those wanting to record some semi-professional videos along their main job of taking photos (it would be unrealistic to expect that the K-3 II is the one Pentax DSLR that will suddenly become a video recording powerhouse that will overthrow the likes of Panasonic, Sony or Canon in terms of video production). Well, in a way they did, but there are still some rough edges to be found here and there that detract from the overall experience and it is still pretty obvious that Pentax's priorities still lie in the realm of photography (which certainly isn't a bad thing since more people are generally interested in stills than in video). The native recording mode on the K-3 II is 1080p at 30 fps, but there is also an interpolated 60 fps option available for those that absolutely need the extra smoothness and can deal with a noticeable reduction in image quality. We can't say that the full HD videos produced by this camera are the most detailed videos we've ever seen, but thanks to the capable APS-C sensor they do possess pleasant colors, good dynamic range and low noise even at higher ISO levels.
Sadly, the on-sensor image stabilization doesn't work during video recording (we can't image why) and instead, the K-3 II relies on an electronic solution which crops the edges of the recorded footage to remove the effects of handshake (it is an effective method of stabilization but does result in lower image quality). On the other hand, continuous AF is available (although not nearly as fast as on the cameras that rely on phase detect focus points) and so is the Focus Peaking, which you will surely be relying on while recording any kind of important videos. Audio recording is certainly one of the strong points of the K-3 II due to inclusion of both the headphone and microphone jacks (we wouldn't recommend you to rely on the internal microphone since it only records in mono) and so the choice of available option to change to look on videos right within the camera itself thanks to the included digital filters (Extract Color, Shading, Toy Camera, Invert Color, Retro, Unicolor Bold, High Contrast and Bold Monochrome).
All in all, as we've stated previously, the Pentax K-3 II brings enough video features to satisfy the needs of less demanding users, but those wanting a taste of more advanced functions should certainly look for another camera.
Image quality
Now, while the reason to seriously consider a Pentax DSLR still won't be its video production capabilities, its imaging prowess certainly is quite a valid one despite the harsh competition out there. The K-3 II is a prime example of how to create a rugged camera that you'll be able to take absolutely everywhere with you and also get as good of a stills quality out of an APS-C sensor as you can expect from today's modern devices. Pentax have certainly found the right combination of hardware and software to make the photos look very good even in low light (you'll be able to get usable results even at an ISO of 6400) and to allow you to get the right balance of details found in both shadows and highlights while editing your RAW files even without having to resort to the built-in HDR feature. We also like what Pentax is doing with the JPEG processing since it feels quite natural and never over processed (no overly boosted colors or contrast, or heavy-handed noise reduction or sharpening).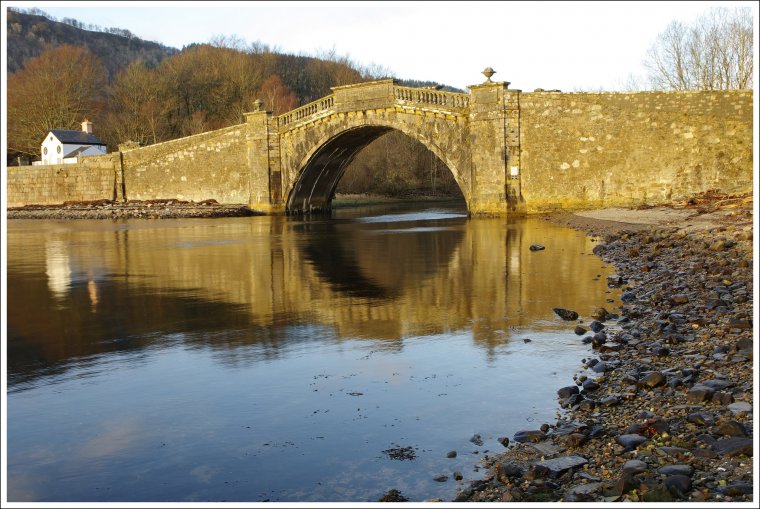 The Pixel Shift Resolution feature also plays a big part in the image quality story of the Pentax K-3 II and so do all the available options that will allow you to fine-tune your photos without having to transfer them onto your computer and into some editing software like the aforementioned Digital Filters and the Custom Image settings (Bright, Natural, Portrait, Landscape, Vibrant, Radiant, Muted, Bleach Bypass, Reversal Film, Monochrome and Cross Processing). So, if you don't require the photo quality brought on by cameras with larger full frame or medium format sensors, you really couldn't go wrong with the Pentax K-3 II as your main tool for taking high-quality photos.
Conclusion
It is finally time to put all of our findings of the Pentax K-3 II in a blender, pour them in a glass cup and serve them to you in a small and refreshing form. We are indeed dealing with a camera that feels different than the rest of its competition and offers a feature set that differs quite a lot in some ways. It does have its drawbacks which prevent it to be an ideal choice for some photographers but overall it will be a very good value for a lot of them.
No, we wouldn't recommend it to those interested in serious video production thanks to its lack of some important tools that everyone expects to see on a modern device (4K recording, slow-motion capabilities, Zebra patterns, hardware image stabilization (even though its available for stills and a few others), but those generally interested in photography and some video recording on the side will find a lot to like about the K-3 II. This is certainly the build quality, handling, controls, a user interface that offers a huge number of functions, very capable AF system, fast burst rate with respectable buffer depth, class-leading image quality for a camera with an APS-C sensor, decent battery life, image stabilization, Focus Peaking and more. If you're currently not tied in to any particular camera system and you don't own a huge array of different lenses (since some of them may not be available for the Pentax mount), you should have no reason for not looking into K-3 II as your new device for taking high quality photos even in the roughest conditions possible.
Pentax are certainly on the right path of resurrecting their brand with this DSLR (this becomes especially obvious when you look at other camera models they've released after 2015) and there is no better thing for the general population of photography enthusiast and professionals than the competitive market that's filled with as many competent brands as possible and Pentax have certainly become a strong competitor themselves.
The following two tabs change content below.
An amateur photographer, songwriter, musician, computer and technology geek and an occasional comedian, I'm a little bit of everything. I always aim to pursue things I'm passonate about and try to look on the positive side of things whenever I can. My mission is to wrap my articles in that aura of positive energy and keep a healthy balance between being serious about my work and spicing things up with a little fun now and than. After all, life's a game and there's always a different way to play it.