Olympus OM-D EM-1 Review: A Mirrorless Camera Worth Checking!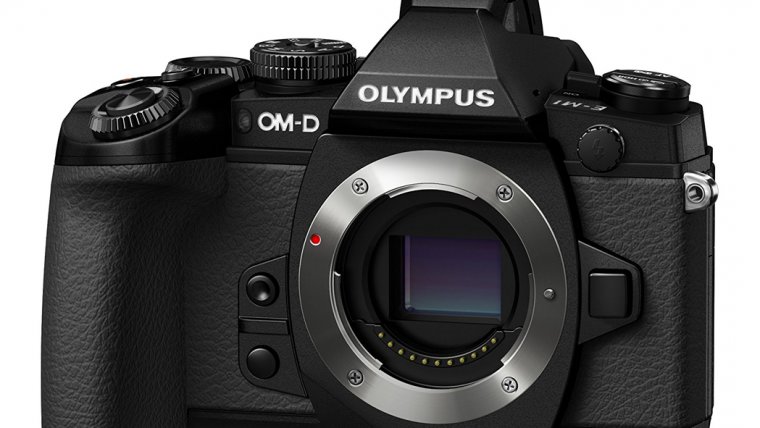 Olympus OM-D EM-1 Review: A Mirrorless Camera Worth Checking!
www.sleeklens.com
With the rise of mirrorless cameras also came the rise in popularity of Micro Four Thirds systems. The idea of having a camera smaller than your traditional DSLR and also capable of changing lenses and using one universal mount that many different manufacturers can share almost guaranteed their success. While the sensors in these cameras are smaller than the APS-C sensor that is common in DSLRs, they are still large enough for most people and over the years they've become more and more capable and very close in image quality despite the size difference. Definitely the size of the camera doesn't matter when talking about image quality just like Pentax Q S-1 which is a lot smaller than any camera.
Today, we're taking a look at one of the mid-range Micro Four Thirds cameras, the Olympus OM-D E-M1. Judging by its specs, it looks like a really capable camera and also one that tries to punch above its weight in some of its aspects. We all know that Olympus is one of the biggest manufacturers of mirrorless cameras up to this date and they are sorely focused on Micro Four Third systems for their higher quality cameras and that inspires confidence when it comes to the E-M1. Let's see what Olympus had in mind with this camera and is it still able to compete on the overcrowded camera market even more than 3 years after its release.
The Olympus OMD-D E-M1 certainly has a lot of features to it, so let's begin like we always do, with the camera sensor. Here we have the well-known 16-megapixel Micro Four Thirds sensor, but this time also without the low pass filter that's found on many cameras, meaning that your images will be even more sharper than they usually are.
Pros
Built-in WiFi
Articulated Screen
1080p Max Video Resolution
Touch Screen
Light Body
Weather Sealed
Cons
Low Battery Life
Poor Low-Light Performance
Click to read the full Review
This could also result in increased moiré, but we'll see how well it handles it later in the review. The sensor in question also allows you to shoot at ISO values between 100 and 25600 and on top of that it's also stabilized, meaning it has 5-axis sensor-shift stabilization. The EM1 comes equipped with the Dual Fast AF system, which is just another name for hybrid AF solution that consists of both contrast and phase detect focus points. This means that it should be well-equipped to handle any situation and adjust to it accordingly. The EM1 also has a capable burst mode with 10 fps being available if you don't need continuous AF and 6.5 fps when you do.
If you look at the back of the camera, you will find the very capable EVF and touchscreen LCD. The electronic viewfinder has a magnification of 0.74x and a resolution of 2,360,000 dots while the touchscreen is 3 inches in size, 1,037,000 dots in resolution and also has the ability to be tilted. While we're on the topic of its body elements, it also has dust, splash and freeze protection and also sports twin dial control scheme, which is something that should make any advanced or
professional photographer
really happy.
As this is a camera that's catered to more advanced users, it doesn't come with a built-in flash unit and you'll have to use the included hotshoe to mount an external one. When it comes to things that are built into the body, you'll get Wi-Fi, USB and micro-HDMI ports as well as a microphone jack. We were quite pleasantly surprised to see a microphone jack included as the EM1 doesn't seem like it's focused very much on video recording since it only comes with a 1080p 30 fps mode, which sounds pretty basic for an otherwise very advanced camera like this. We will still reserve our final judgment about the video mode after we see how well the video quality holds up. So, even for a camera that was released in 2013, the EM1 still looks more than capable of satisfying the needs of most photographers and Micro Four Thirds users, but we have yet to see if this holds true after we've put it through its paces. So, as usual, let's start with a closer look at its body.
Body and handling
Right from the start, we can see that a lot of effort has been invested into the making of EM1's camera body. The first thing that immediately impressed us was the build quality; a body built with magnesium alloy and weighing almost 500g feels anything but cheap. The handling is also great with a nicely shaped grip and a faux leather textured material surrounding most of the camera. There's also a plenty of controls available and each of them is located in a convenient position and quite easy to use. We understand that some people will wish for the EM1 to be a little smaller and lighter, but we believe that most of you will appreciate the additional heft and more reassuring feel in the hand. Also, the added dust, splash and freeze production is another thing that shouldn't be overlooked by the potential buyers.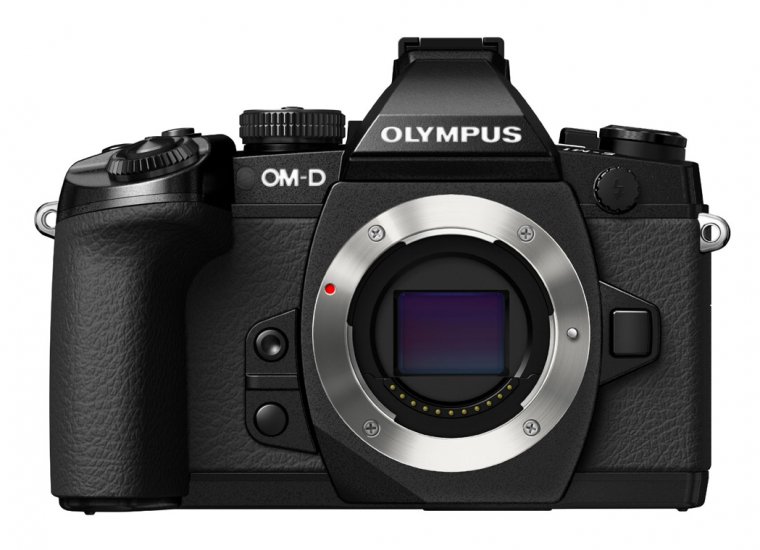 Now, it's time to take a detailed look at the camera, so let's start with the front. We immediately see the professional touches made to this camera with the two buttons located just by the lens mount. Both of these are customizable and by the default, one of them is set to adjust white balance while the other one serves as a depth of field preview. You'll also find the focus assist light as well as the flash sync socket on the front of the camera. Like with most cameras, there are no controls on the sides, but only the compartments for the battery, SD card and all the available ports. The top of the camera reveals more interesting details. Starting from the left, you'll notice a power switch as well as two raised buttons on top of it. These are the AF/Metering and Timer/HDR buttons. The AF buttons give you a list of available focus or metering modes, while the other button activates the timer, controls the drive or activates HDR shooting. Moving further to the right reveals the main mode dial, the back control dial, Fn2 and direct video record buttons as well as the shutter button that also has a control dial around it. Lastly, let's see what the back of the camera holds. Here we find the live view button as well as the AEL/AFL button that has a two-mode lever on it. These are located above the screen and the rest of the buttons are located on the right. Right above the thumb rest, we find the customizable Fn1 button, then there are Info, Menu, Playback and Delete buttons as well as the four-way main navigation controller with an OK button inside of it. We have to admit, we are really impressed with the control scheme on the EM1, it's obvious that Olympus were really dedicated to giving this camera as much control as possible without it feeling hard or awkward to use. And on top of that, they also decided to include a touchscreen, for those that find it easier to control their camera this way. There's nothing better than having more options and Olympus really made sure that both the advanced and casual users will enjoy working with the EM1.
What's even more impressive is the number of ways you can customize it, so let's get over a few of those. First, there's the 2×2 Dial system. By pressing a switch on the back of the camera you can change the default behavior of certain controls. For example, the front control and the back control dials are set to control the exposure compensation and shutter speed/aperture, but after you activate the additional control mode their behavior is changed to ISO control and white balance. You can of program those buttons and dials to access any function you choose, so it's a really great way of giving you more control without having to open additional menus. You can also customize the behavior of Fn1, Fn2, AEL/AFL, direct record, upper front and lower front buttons as well. These can hold features like AF area select, manual focus, peaking, ISO, white balance and so on. You can also customize the four-way navigation controller to access things like Drive Mode, Flash mode, Exposure compensation, ISO, white balance and more functions. One unique feature for Olympus cameras, as well as this one, is the ability to even customize the main mode dial. You can set each of the positions on the dial to do different things and save your customizations in one of the four available slots. This means that if you usually only use the manual mode, you can make use of other modes to act as one of your own makeshift mode, for example, one being set especially for use in low light and other for capturing motion. To conclude this section dedicated to different methods of customization, we should mention the Multi-function button. It allows you to cycle between four available functions, one of them being Highlight and Shadow control or the Color creator feature. So, the EM1 sports an exhilarating number of different ways to customize it, something that is rare to find even among most advanced DLSRs, so kudos to Olympus for their effort in putting all of those on this camera.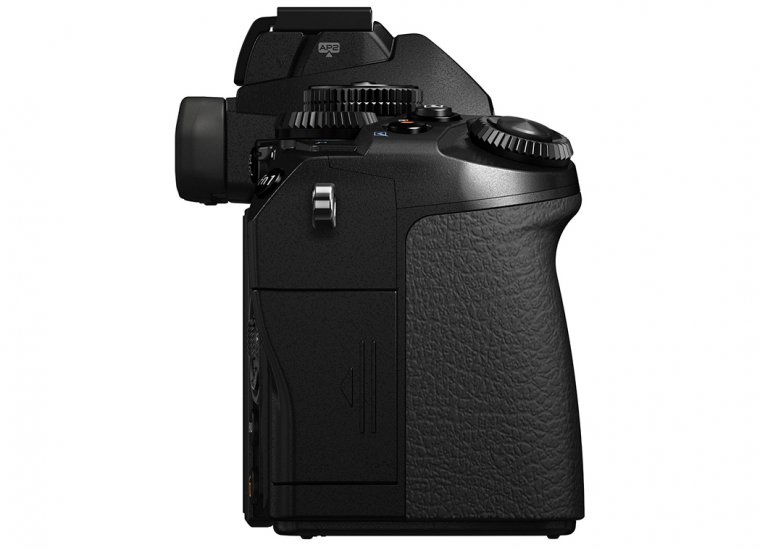 This leaves us only with saying a few words about the EM1's Wi-Fi capabilities. Even though it's an older camera, it offers every functionality you would expect from a modern camera and more in some occasions. First, you can use the One-Time Connection mode that allows you to easily share your photos to a smartphone without the need for a dedicated app. Then there's the Private connection which enables all of the usual functionality like remote control, importing or editing photos or adding a GPS info to them. All of those features require you to download the OI.Share application and it's a good example of such an application. The remote-control functionality is very well done, with everything from manual exposure control to live view preview and touch focus given at your disposal. There are also some basic filters to play around with before you share your photos, but unfortunately, they drop the photo resolution to 2048×1536 pixels. All we can say is that the Olympus OM-D EM-1 is one very impressive package when it comes to building quality, handling, customization and Wi-Fi features. Now it's time to test its performance and AF behavior.
Autofocus and performance
The Olympus EM-1 comes equipped with an 81-point Dual Fast AF system which aims to bring more versatility to your focusing by having both contrast and phase detect focus point in one system. Do keep in mind that you won't get the same focusing modes when using a native Micro Four Thirds lens and when you're using a Four Thirds lens. This only means that by using the Four Thirds lens you will only get phase detect continuous AF instead of it working together with contrast detect and you will only be able to manually focus during video recording. So just stick with the native lenses and you'll be fine. The general AF performance is great. Most of the time it's fast enough and very accurate and we've only see some hunting in low light conditions. The AF speed will also depend on the lens being used and you'll get most out of it only when using the native Micro Four Thirds lenses. The legacy Four Thirds lenses do tend to perform slower and exhibit more focus hunting. Those that own lenses with slight focusing issues will be able to easily correct them by using the included AF Microadjust feature. The interesting thing is that you can adjust all of the AF points together or adjust each of them separately. It's one of the most advanced implementations of this feature we've seen to this date and at the same time very easy to use.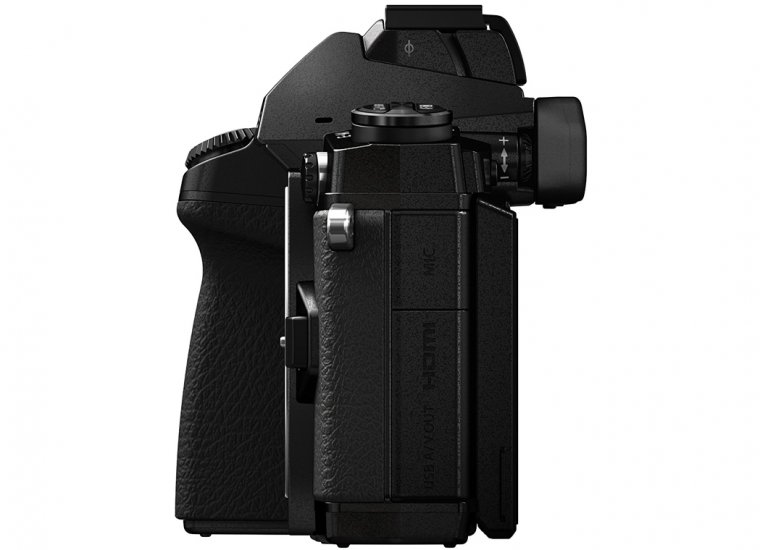 The EM-1 also doesn't disappoint when it comes to general performance and performs as you would expect from such an advanced camera. Everything is snappy and smooth and the touch screen shows no apparent input lag and reacts quickly to your taps and swipes. Burst rate performance isn't as good as on some modern cameras, but still more than acceptable for most occasions. There are two modes available. Sequential H (10 fps and locked focus) and Sequential L (6.5 fps and continuous AF enabled). We will focus on the slower option, because of the ability to refocus between the frames. If the speed itself isn't very impressive, the buffer size certainly is. In this mode, you'll be able to shoot 134 JPEGs, 45 RAW files and 39 RAW+JPEG shots before the buffer needs to clear. This is certainly a performance that even outclasses some professional DSLRs and that's really a big achievement for this camera. Battery life is standard for this type of camera and sits around 330 shots per charge. It could be a tad better, but it's still far from a performance you should worry about in your daily use. So, the EM-1 wowed us in the same way it did when we were reviewing its body, it exhibits great performance in any task you throw at it, no matter if it's autofocus or burst rate shooting.
Video features and quality
It's pretty obvious that the EM-1 is targeted more to those photographers who are focused on taking stills, rather than recording video. It offers a pretty basic 1080p 30 fps mode with a rather average bitrate of 24 Mbps. There are no slow-motion modes or higher frame rates to speak of either. You do get some useful features like focus peaking, zebra patterns and a microphone jack. You can also play around with different art filters if that's your thing. The available 5-axis image stabilization works pretty well, but it's not perfect as some shakiness during your movement will still be noticeable in your videos. You also gain full control over exposure, but unfortunately, you can't do any adjustments while the video is being recorded, which somehow beats the point of having a manual mode. The video quality itself is just ok and really not comparable to today's modern cameras that can also record 1080p footage and not even close to those that can record in 4K quality. You can get some usable footage out of E-M1, but it won't look as professional or as clean as it can from today's mirrorless cameras or DSLRs, so keep that in mind when considering buying this camera.
Image quality
Moving on from the mediocre video quality, we are back on the right track with still images as this is an area in which the EM-1 performs really well. The 16-megapixel sensor built inside of it is very well known to be able to take some wonderful photos both in good and low light and the story is pretty much the same with the EM-1. Thanks to the lack of low-pass filter and some clever image processing, you will see a lot of detail in your images. Dynamic range is good and so is the noise performance.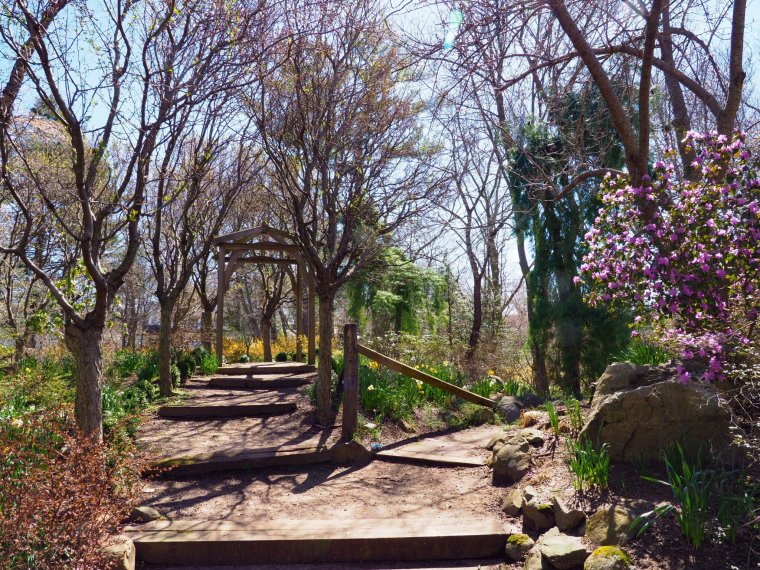 Photo courtesy of George Harrison
You can get some usable images up to an ISO of 3200 and maybe even beyond that if you don't plan on making large prints or you are only posting your images on the internet. Today's modern cameras do exhibit a little better performance overall, but the E-M1 still doesn't lag too far behind, which is quite impressive for a camera that was released in 2013. We should also mention that the sensor-shift image stabilization built inside its body works very well for stills and will allow you to really drop your shutter speed when necessary, as long as you don't go overboard with it.
Conclusion
So, what's left to be said about the Olympus OM-D E-M1? We were generally really impressed with how well this camera stood the test of time. Its main flaw is in video recording, where the image quality just doesn't compare very well with its modern peers and there also the lack of 4K recording which is supported on most of the today's mirrorless cameras in its class. Other than that, it shows no other signs of ageing. It still has a corporeality rugged and well-made body with lots of manual controls and customization, an excellent EVF and a great touchscreen, reliable AF performance and good burst rate mode with very large buffer, effective image stabilization and stills quality that's still comparable with many modern Micro Four Thirds cameras.
All of this means, that if you are already invested in 4/3 system and you're looking for a reliable and fast camera that will primarily be used for taking stills, you really can't go wrong with the EM-1. Especially if you mostly own Micro Four Thirds lenses, because that's when the AF performance really begins to shine. If most of your work centers around working with video, you should probably look elsewhere, as the E-M1 is really only a viable option for those looking for a capable stills camera. Click here.
The following two tabs change content below.
An amateur photographer, songwriter, musician, computer and technology geek and an occasional comedian, I'm a little bit of everything. I always aim to pursue things I'm passonate about and try to look on the positive side of things whenever I can. My mission is to wrap my articles in that aura of positive energy and keep a healthy balance between being serious about my work and spicing things up with a little fun now and than. After all, life's a game and there's always a different way to play it.