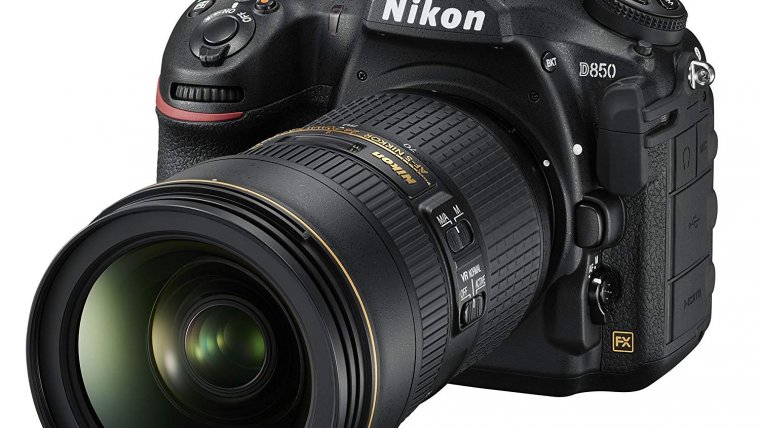 Nikon D850 Review
www.sleeklens.com
Up until couple of years ago, for many photographers the only way of being able to get a flagship camera (especially if they are interested in capturing sports and action) was to get one of the best high-end DSLRs coming from the likes of Canon and Nikon (since no other company was coming close to their part of the enthusiast market, even though there were some good mirrorless cameras available at that time. Now, in 2018, things are very different and no matter if you pick any of the popular flagship DSLRs or mirrorless cameras, you'll be able to get a very similar feature set that's packed with advanced features and great image quality.
This kind of situation has also put a lot of pressure on those DSLR aforementioned manufacturers to create even more competitive products and to also jump on the mirrorless bandwagon themselves (we'll talk more about those devices in one of our upcoming reviews). This time we're focusing on one of the biggest competitors any mirrorless camera has in 2018, a DSLR that has been praised by main as one of the most groundbreaking ones ever made, the Nikon D850. Just like Nikon D750 that has great reviews, Nikon D850 is also one of those Nikon's best camera that try to bring as many impressive features as possible at a price that will be easily accessible by every professional out there and even by some enthusiast and hobbyists with deeper than average pockets. It's certainly more expensive than a lot of mid-range and high-end DSLRs and mirrorless cameras on the market, but only a couple among them will be able to match its specifications to some degree.
Nikon has really been pushing the boundaries with their DSLRs for the last couple of years and are now doing the same with their new mirrorless cameras (we are anxiously awaiting our chance to review them), but the D850 is their first flagship product that seemingly brings no compromises on any of its functions and capabilities (even when it comes to video recording, something that wasn't always one of the strongest suits of Nikon's cameras). It's equipped with a high-resolution sensor, durable body, very large battery pack, extremely capable AF system, a whole range of wireless technologies, great viewfinder and LCD units, impressively fast burst rate (considering the amount of data that has to be processed in a short amount of time) and a lot more features that we have yet to cover through the entirety of this review. Among the few possible reasons you could have against the decision of investing in a camera like the D850 (like the omission of a pop-up flash or the relatively high price) the biggest one could be this camera's inability to compete with any of the mirrorless cameras in terms of portability, as it is one of the biggest and heaviest modern DSLRs out there (not comparing it with specialist devices like the Nikon D5 or the Canon EOS-1D X Mark II).
So, it will all boil down to deciding what you value more, being able to easily carry the camera with your or having a more secure hold and better durability.
What would a revolutionary flagship DSLR be without an entirely new sensor that aims to bring nothing but ultimate image quality that can be achieved with the use of all technological achievements that have surfaced from before the time of its release. This is why the D850's 45.7-megapixel BSI-CMOS sensor is one of its biggest selling points and a perfect basis for one seriously capable camera.
Pros
Built-in WiFi
Bluetooth Connectivity
NFC Connectivity
Articulating Screen
4K Max Video Resolution
Touchscreen
4K Timelapse
8K Timelapse
No horizontal crop on 4K Videos
Autofocus at f8 using 15 focus points
UHS-II Memory Card Support
Magnesium Alloy body elements
Focus Bracketing
Illuminated Buttons
Remote control with a smartphone
High Shutter Life Expectancy
External Microphone Port
External Headphone Port
Long Battery Life
Environmental Sealing
Timelapse Recording
Good Low Light ISO
2 Storage Slots
Top LCD Display
Cons
No Image Stabilization
Heavy Body
Click to read the full Review
Not only does it bring excellent resolution (thanks to the very high megapixel count and the lack of an AA filter), but also class-leading low light performance and dynamic range (meaning that not only it will easily become a favorite camera to those that like to work in dimly lit conditions, but also to serious landscape photographers as well). You will rarely have to rely on any kind of HDR techniques to get great results with this DSLR since shooting in RAW will give you plenty of room to get the right balance between highlight and shadow areas. Shooting in JPEG format also shouldn't be a problem for most use cases thanks to the powerful Expeed 5 processor and its ability to work with complex and advanced image processing algorithms. The only thing missing from the D850's arsenal when you compare it to some of its mirrorless competition is the in-body image stabilization but considering the fact that most of its potential buyers will certainly invest in at least a few of Nikon's high-end stabilized lenses, it will only present itself as a potential issue to very few users.

Besides this camera offer compelling photo quality, it has a very powerful array of exposure adjustment parameters: an ISO range of 64-25600 (expandable to 32-102400), a fastest shutter speed of 1/8000 sec, a flash sync speed of 1/250 sec, WB and AE bracketing (including 14 white balance presets and 6 custom slots). The Nikon D850 also promises to bring a number of improvements in performance over its predecessor (which was certainly a capable camera in its own right, but definitely not the fastest around) and aside from better responsiveness in general operation, it brings notable upgrades in three major areas: focusing speed and accuracy, burst rate shooting and battery life). The included 151-point phase detect AF system and the 180K RGB metering sensor were brought directly from Nikon's other flagship camera, the D5, meaning that you can expect to get the best focusing performance that the company can currently offer with any of their high-end DSLRs. While you won't notice any special improvements over the D810 when shooting still subjects, you will notice them if you switch your attention to sports and action or too low light photography. The now faster burst rate of 7 fps certainly won't put the D850 in the same league as some of the speed demon cameras already available on the market (like the Sony a9, Canon 1D X Mark II or the aforementioned Nikon D5), but it does make it a lot more versatile than its predecessor and you will be able to use it as a backup camera for shooting any kind of demanding events.

You will also benefit from the endurance of 1840 shots in those situations as well as the great build quality and environmental protection (the D850 will be able to handle any kind of abuse you throw at it because of its solid construction and you won't ever have to worry about the weather effects damaging your expensive investment). The benefits of having a rugged and bulky camera body also begin to show after you take a look at all the included physical controls, meaning their size, tactile feedback, ease of use and their total number (one thing that still remains one of the main strengths of today's DSLRs over mirrorless cameras).

A combination of a big casing and a flagship camera also means a plethora of ports and expansion slots like the microphone and headphone jacks, USB 3.0 compatible port, mini-HDMI port and also dual SD card slots (with support for both the UHS-II standards and the XQD memory cards). In regard to the available wireless technologies, the Nikon D850 includes all of them (Wi-Fi 802.11b/g, NFC and Bluetooth 4.1 LE), except for GPS, who's functionality has been replaced by your smartphone's location services anyway and thus won't have a negative effect on your camera's battery life.

It's also worth mentioning that this camera also includes a state of the art TFT LCD 3.2-inch tilting touch screen with a resolution of 2,359,000 dots and a very big optical pentaprism viewfinder with a magnification of 0.75 and a 100% accuracy. The only thing missing from the otherwise impressive list of hardware features has to be the built-in pop-up flash, but that isn't such an unreasonable omission when you take into account the fact that we're dealing with a professional camera and any photographer who decides to invest in it will certainly have a dedicated flash unit at hand and wouldn't have even bothered with an integrated one if it ended up being included. If there is one thing that completes the D850 as one of the most exciting cameras on the market it is its video capabilities (which present themselves as a major improvement over those that could be attributed to the D810).

While we wouldn't consider it to be the best device on the market for video-specific work, it is still a great offering for existing Nikon users thanks to things like 4K recording (both in full frame and crop mode), the tilting touch screen, focus peaking, 1080p 120 fps slow motion capture, Flat Picture Control profile, Zebra exposure warnings, microphone and headphone jacks (together with the integrated stereo microphones), 8-bit 4:2:2 HDMI output, real time audio capture adjustments and more. That's a lot of features to be found on a DSLR that is more focused on being an attractive proposition to photographers, but also marks the beginning of Nikon's serious attempt of finally trying to bring more serious videographers to their system of DSLRs and also, allowing their existing user base to also tackle this kind of work professionally.
Body and handling
It is very hard to find any faults with the camera body of a device like the Nikon D850, as it is a professional DSLR through and through. It's made out of the most durable materials, weights as heavy as a mid-size DSLR can in this day and age, has great handling due to its ergonomic design and features every function you could imagine finding on any modern camera in 2018. It is by no means the most portable camera on the market (mirrorless ones still win in that regard), but it does make up for it in terms of handling, feel in the hand and the resistance to drops and elements.
From the very first time you take it in your hands, you will notice how nicely your fingers wrap around its deep and non-slippery grip and how most of the controls are easily accessible while you're holding the camera. The feel of those controls is also second to none as they offer a nice feedback when being pressed or rotated and it is very hard to change any setting by accident with this camera. It is also nice to know that you will be able to carry the D850 anywhere with you if you pair it with a weather-sealed lens, no matter if you're shooting in the rain, walking through the dust storm or working in very hot/cold conditions.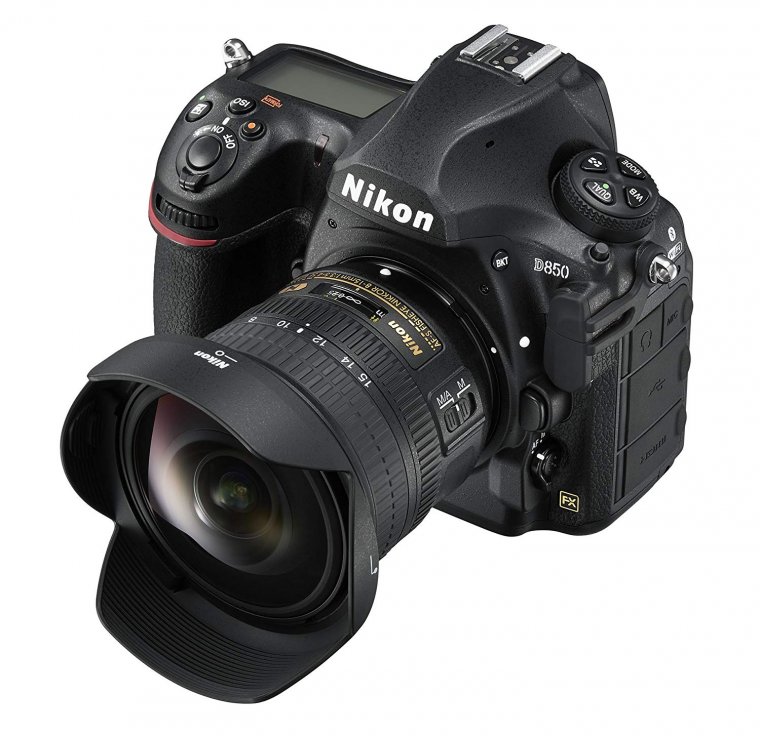 While the overall body design is very reminiscent of the Nikon D810, there are two major differences present; the lack of a built-in pop-up flash and the addition of a tilting LCD screen. The removal of the flash unit also wasn't for nothing as it did bring the improved ruggedness and weather resistance, as well as more room for the new optical viewfinder with a larger magnification of 0.75x. The addition of the screen whose angles can be adjusted is certainly a very welcome feature to be found on any camera and it is nice to see it reaching even the very high-end models like the D850 (it seems that the potential problems with build quality and durability due to its inclusion are a thing of the past now).
Now, as is the custom with all of our camera reviews, it is finally time to see what the D850 really brings to the table in the flagship camera realm in terms of its controls, ports, expansion slots and the rest of hardware features that can be found on its exterior. Starting with the front, you'll be able to find the sub-command dial, the Pv and the Fn1 buttons, the self-timer lamp, the BKT button, the lens mount and the lens release button, the flash sync terminal and the ten-pin remote terminal covers and lastly, the focus-mode selector (it will allow you to switch between AF and the MF modes). The right side of the camera is the place for the dual SD card slots, while the left side contains microphone and headphone jacks, as well as the USB and HDMI connectors. The contacts for the optional MB-D18 multi-power battery pack, the tripod socket mount and the compartment reserved for the large EN-EL15a lithium-ion battery pack are all located at the bottom of the camera body.
The top of the Nikon D850 is where things really start getting serious. You won't find a traditional mode dial here, but instead a combo of a drive mode dial (it will allow you to switch between things like a single photo, continuous shooting and silent modes) and four buttons on top (Qual, WB, Metering and Mode). While the same combination of controls was already found on the D810, it is still an interesting implementation that can't be seen on any other manufacturer's DSLRs or mirrorless cameras and we certainly like what Nikon has done here. The rest of the features contained on the top of the camera are the release mode dial lock release, the stereo microphones, a traditional hotshoe mount, the Movie-record button, the power switch and the shutter buttons, the exposure compensation and the ISO buttons and lastly, one of the most useful things you'll ever find on a professional DSLR, the secondary monochrome LCD that will allow you to easily read most of your important information without even having to look at the screen on the back (which will certainly increase the camera's endurance).
In the end, let us see what is happening at the back of the D850. Aside from the obvious things like the LCD screen and the viewfinder, you will also notice a big array of buttons going from the top and the bottom left of the screen (Playback, Delete/Format, Menu, Lock, Zoom in, Zoom out/Flash, Ok and the Fn2), the eyepiece shutter lever and the diopter adjustment dial, a little mono speaker grill, the AF-On button, the main command dial, the multi selector (which also has the focus selector lock attached to it), the info and the i (it will allow you to do things like changing the image area, enabling the Active D-Lighting feature, enabling the Electronic front-curtain shutter, adjust the LCD brightness, activate the Split-screen display zoom and more) buttons and lastly, a combo of the live view selector lever and the live view button.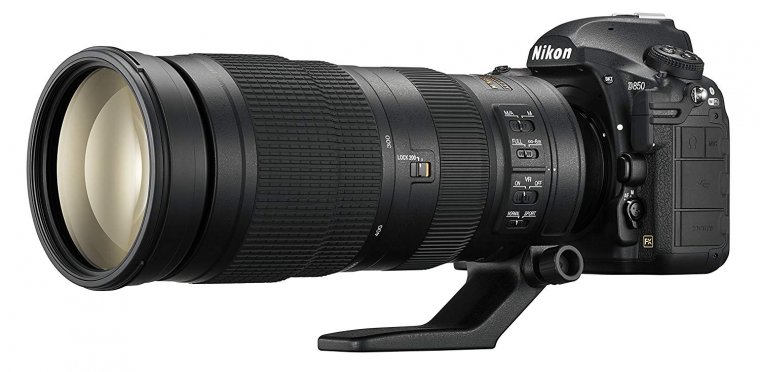 So, it's pretty obvious that the D850 represents a top of the line DSLR in terms of its body and all the controls that surround it. No matter what type of functions you are used to working with on your camera on a daily basis, this one will have you covered with a dedicated button or a dial for those functions (or a separate menu to access those that aren't so common). Aside from their controls, one of the biggest strengths of many DSLRs over mirrorless cameras is still their user interfaces and menu systems and this is also the case for the D850. No matter if you have very little experience with dedicated cameras or you are a professional photographer (it doesn't matter if you've never used a Nikon camera before) you should be able to learn your way around the camera very quickly (especially if you take some time to customize all the menus and buttons so you can always know where everything is).
Still, usability isn't the only reason why the interface or the control scheme on the D850 is so good, another one being the sheer amount of modes, features, functions and customization options that are available and that every photographer out there will appreciate having. The first one has to be the addition of the secondary LCD screen, as it will give you everything from your exposure mode, shutter speed, aperture and ISO, to number of exposures remaining, image quality and image size visible at all times with just a quick glance (even in the dark, since the screen itself comes with a backlight that can easily be activated just with a press of the button).
Add to that that all of the D850's buttons are also backlit (something that is very rare to find on any of today's modern cameras) and we are certainly having one of the most usable devices in low light on the market. Another feature we would like to mention is the Split-Screen Display Zoom feature, which splits your image frame into two separate parts, puts them side by side, magnifies them and gives you the ability to focus on them one at a time, making it even easier to nail critical focus in those situations where there are multiple important subjects in front of you. More interesting features include two of the Silent Live View modes (both of them will allow you to reduce the effect of the vibrations caused by your camera's shutter with only difference being that the Mode 2 will allow you to shoot at higher burst rates, but only in the DX mode and at normal JPEG quality).
Lastly, we would like to mention the Negative Digitizer option. It is a very unique feature that will allow you to take photos of your color or monochrome film negatives (the use of a macro lens is recommended) and save them as JPEG files (together with the ability to adjust the color and exposure before saving the images). Now, before we take a look at yet another exciting aspect of the D850 (the behavior of its advanced AF system), we would like to see what kind of functionality it offers on the wireless communications front. Besides including a trio of the most important technologies (Wi-Fi, Bluetooth and NFC).
There were no surprises here, as we'd soon find out that this camera brings every feature in the book, most importantly all of them necessary to connect the D850 with your iOS or Android smart device. All you will really need is the free Snapbridge application installed on your device and you're good to go. After the initial pairing process, you'll be able to perform things like image transfer and backup, firmware update, make use of all the GPS location data gathered by your smartphone and lastly, use it to control the camera remotely and change your shooting mode, shutter speed, white balance, ISO, exposure compensation and the aperture (so, you're basically getting a full control of your camera's exposure just by using your smartphone).
In the end, there's isn't much left to say about the Nikon D850 within this particular category. Besides the lack of a built-in pop-up flash, it's pretty much the closest you'll be able to get to a perfect DSLR in 2018 when it comes to its usability, handling, build quality and wireless communication.
Autofocus and performance
It's great to see when companies are incorporating some of their biggest technological achievements on more than one camera and not just reserving them for one most expensive lineup. For this reason, the D850 has received the same AF system as Nikon's top-end DLSR, the D5 and manages to bring the kind of a performance that even the most demanding sports or action photographer would be happy with. As you would expect, shooting still subject isn't any kind of challenge with this camera, even in low light and only in when you incorporate any kind of moving subjects in your workflow is where it starts to spread its wings and separate itself from the less-advanced devices on the market and compete with the very best DSLRs and mirrorless cameras out there.
If your technique and settings are right, you should have no issues getting perfectly focused photos more than 90% of your time, which means that only a couple photos on your memory card could end up not being in focus, which surely won't be a problem if you make use of camera's burst shooting capabilities. When you also take into account that it only takes less than 0.1 seconds for the D850 to focus and capture an image and 0.2 seconds form the first time you power it on, you will certainly get the picture (no pun intended) about how fast of a camera we are talking about (especially if you remind yourself that it has a 45.7-megapixel sensor to work with).
Now, let us dig through the D850's menu system once more and discover all of the options it offers in regard to setting up its AF system and making all the necessary adjustments for it to work as well as it should. Besides the manual focusing modes, there are also two main AF modes available: AF-S (Single servo-AF that is best used for taking photos of stationary subjects) and AF-F (Full-time-servo AF is your mode for shooting moving subjects as it will give the camera the ability to focus continuously as long as you're keeping the shutter button pressed halfway).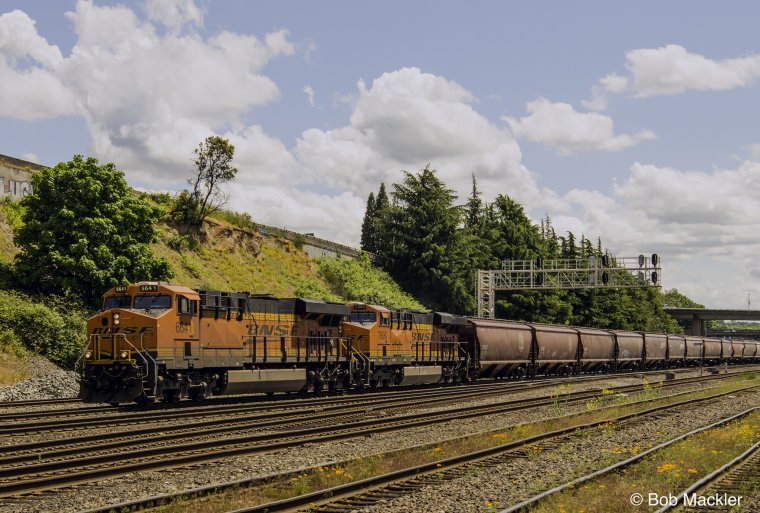 Photo courtesy of Robert Mackler
Additionally, you'll also be able to choose one of the available AF-Area modes: Face-priority AF (Best to be used for portrait photography since it will allow for the camera to look for any faces in your frame and try to keep them in focus), Wide-area AF (this is the mode to be used for taking any kind of landscape images since it will take a very large portion of your composition into account when trying to acquire focus), Normal-area AF (a standard mode that will allow you to focus on a portion of your image), Pinpoint AF (it is a more precise variation of the Normal-area AF mode that uses a smaller and more precise AF frame ) and lastly, the Subject-tracking AF (in this mode the camera will keep any of your selected subjects in focus and prioritize it over anything else as long as the mode itself is active).
It's also good to know that you'll be able to easily access any of these modes just with the press of the AF-mode button and by rotating the sub-command dial. On top of all of those things, the D850 offers one important feature that was only previously seen on Pentax DSLRs (and a number of Canons, but not without having to install an unofficial firmware, which certainly brings a couple of risks with it). We are talking about focus peaking and it's really refreshing to finally see it included on a proper flagship grade full frame DSLR (something that we've been asking from the big boys in the industry for what now seems like an eternity). No matter if you're a videographer or someone used to working with manual lenses or manual focus in general (especially if you're a macro photographer) you will certainly enjoy the benefits of having such a highly regarded feature included on the D850.
A great AF system wouldn't be of much use on an expensive high-end DSLR if it wasn't coupled with a useful continuous shooting mode and luckily this camera certainly offers a lot in this regard. Your fastest shooting speed will depend on whether you're using the D850 on its own or you've paired it with an optional MB-D18 battery grip and the EN-EL18b battery; the default shooting speed is rated at 7 fps but is boosted to 9 fps when the battery grip is connected). Both of those numbers equal to a very good performance, over 200 JPEGs or RAW files at 7 fps and around 55 JPEGs or 20 RAW images at 9 fps before the camera will have to take some time to save all those files and compose itself.
These numbers become even better if you enable the DX mode since it will drop the resolution down to around 19.5 megapixels and give the camera more breathing space. All of our tests were done using a fast XQD card and thus, using a more traditional SD card will certainly yield very different results (so, it's up to you decide if you wish to invest in a rather pricey memory card to get the best performance, but in all honesty, even using a less expensive one will give you plenty of room when it comes to continuous shooting).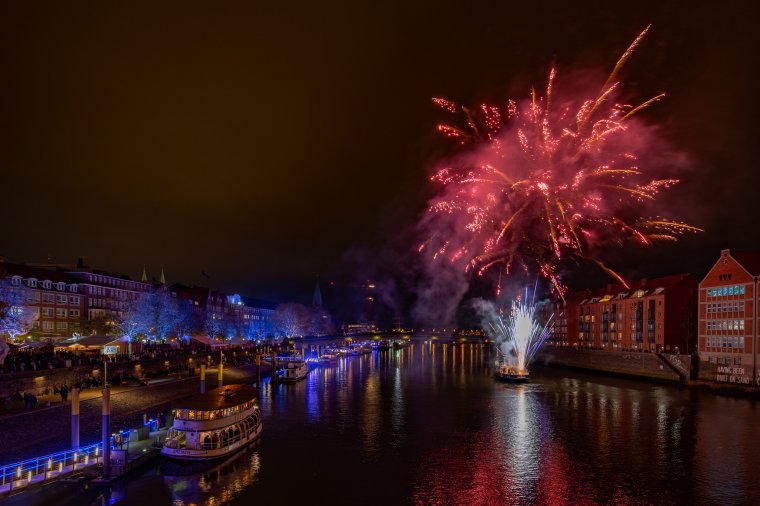 Another thing you should keep in mind about the D850 is that it's AF performance slows down considerably when you switch to live view since Nikon still haven't managed to include any kind of hybrid or phase detect focusing system that would parallel the likes of Canon's Dual Pixel AF or any of the flagship mirrorless cameras on the market as it is still a traditional contrast detect solution found on most of the DSLRs. It isn't as slow as some of them used to be (it could be because of all the processing power inside the D850) but shooting any kind of sports or action will require you to keep using the viewfinder (something that does take away from the camera's flexibility, especially when it comes to recording videos). To end things on the more positive note, this is one of the top cameras on the market in regard to its endurance. It uses a special EN-EL15a lithium-ion battery which enables it to capture around 1840 shots without having to be recharged or replaced. That is certainly an outstanding battery life and noticeably better than the 1200 shots that the D810 could squeeze out from its battery pack.
This also means that the D850 will last you a pretty long time if you record video footage, even in 4K, but as with any camera on the market, we would recommend you to invest in an additional battery pack just to be safe (another reason being that the D850 doesn't offer to charge over USB while the battery is inside the body, like a lot of mirrorless cameras do).
Video features and quality
We are all aware of the fact that Nikon's cameras never where the ones to excel at video recording and instead were usually at the top of the charts for their stills quality, but over a couple of years the company has worked hard to change that negative trend and the D850 is their latest showcase of a Nikon camera that could also attract the attention of serious videographers and not only those interested in photography.
A huge upgrade over the D810 has to be the addition of 4K recording, which certainly brings much better image quality than the 1080p record ever could on the previous model. It can also be recorded either in the full frame or the DX crop mode, which means that you'll be able to give your telephoto lenses some extra reach while recording sports or wildlife and still get good video quality. On top of that, the D850 also bumps up the framerate for full HD recording and can go as high as 120 fps, thus allowing you to get some really dramatic slow-motion footage without too much hassle. Important things like headphone and microphone jacks, audio monitoring, touch AF and continuous AF (although we've seen faster implementations), picture profiles, zebras, focus peaking and electronic VR are all included and really turn the D850 into a capable video production tool, but things aren't as perfect as we would like.
While the quality of recorded videos isn't one of our concerns (it is great, even in low light), the limitations surrounding the focus peaking and the electronic VR are somewhat unnecessary on a camera of this type. While both of them work fine in 1080p mode and at frame rates of up to 60 fps, they become disabled the moment you switch the camera to 4K or 1080p 120 fps recording, which is certainly a shame considering those two modes are the biggest selling points for the D850 as a video camera.
Luckily, the 8K time-lapse and the 4K stills grabbing are both included and make our overall impressions a lot more positive, but the Nikon D850's video recording capabilities still lack just a little more polish to be able to provide the same level of excellence as the best cameras out there for this kind of a job. Still, we are happy to see that Nikon is more serious than ever when it comes to creating a camera that will be able to excel at just about everything you threw at it and we are certainly pleased in seeing nothing but upgrades over the D810 and all the necessary steps being taken to improve the shooting experience and the value of the D850 as a professional video recording tool.
Image quality
Now that we've done with examining all the aspects of the D850 related to video, it is time to tackle one this camera's most prominent abilities and that is taking high-resolution images of exceptional quality in almost all lighting conditions. While it may sound like we're trying to oversell the D850's imaging capabilities because of all the praise, it is simply because our testing and the resulting photos gave us no reason to do anything else but to applaud Nikon for doing a fantastic job of keeping the stills capabilities at the same high level of their previous full frame cameras, but also managing to increase the megapixel count in the process and bringing it almost on the same level of a camera like the Canon 5DS R, but also surpassing it in terms of noise performance and dynamic range.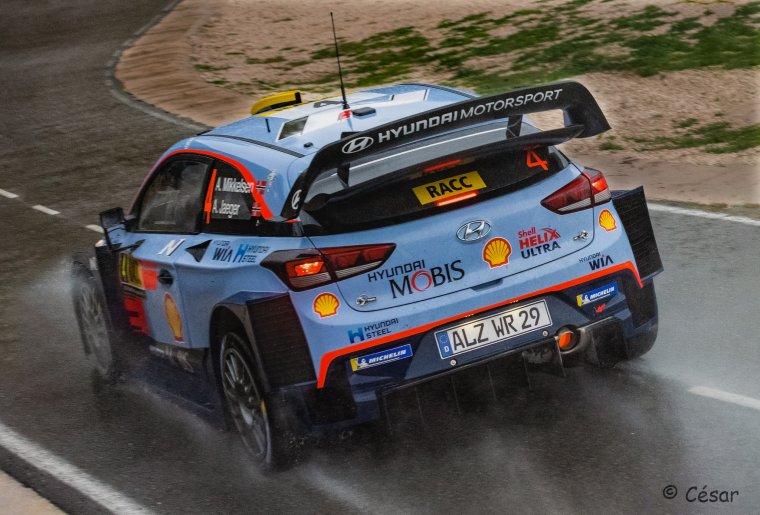 In the DSLR world, the Nikon D850 is the same as the Sony A7R III is in the mirrorless one, a rare breed of a camera that manages to bring a very high-resolution sensor to the table without hurting the image quality too much in the process and making it incomparable with the more traditional devices bearing 24-megapixel full frame sensors.
While a lot of photographers will be using the RAW mode to get the most out of the D850, we are also pleased to see that those shooting in JPEG format aren't forgotten as Nikon did include Picture Control profiles as well as the ability to adjust the image parameters to each one of them (those parameters are the Sharpening, Clarity, Contrast, Brightness, Saturation, Hue, Filter effects and toning). Besides the Auto and Standard profiles, the rest of them consist of more specialized ones: Neutral, Vivid, Monochrome, Portrait, Landscape and Flat. You should also know that all of them are also available in the movie mode and it will be a great way to adjust the look of your videos inside the camera and before recording and without having to transfer them to your computer for color grading purposes (which tend to be very time consuming and require the use of a very-high-end machine for decently fast export times).
Conclusion
Our thoughts about the Nikon D850 being one of the best DSLRs on the market at the time of us publishing this review certainly haven't changed as we've discovered every detail we could about its build quality, performance, ease of use, stills and video quality, endurance and more.
It's certainly a camera that deserves a lot of praise because it's not easy to say a lot of negative things about it and the only area in which it doesn't perform perfectly well is video recording (we certainly saw that coming from the very beginning). It does bring almost every important feature out there that would attract the attention of professional videographers (including its 4K recording capabilities), but it's confusing implementation of things like electronic stabilization and focus peaking, slow AF during recording (and in live view in general) and the lack of regular Log profiles (and a few other video-centric features) positions it somewhat below the best video cameras in the business and more into the category of being "good enough".
Still, considering it does so well in terms of the rest of its capabilities (some of those being the excellent build quality, advanced control scheme, great focusing and burst rate performance, top of the line image quality and battery life and so on) it is quite easy to recommend the Nikon D850 to any photography and DSLR enthusiast out there (and some less demanding videographers as well) as long as they can handle its high price point and an above average weight.
The following two tabs change content below.
An amateur photographer, songwriter, musician, computer and technology geek and an occasional comedian, I'm a little bit of everything. I always aim to pursue things I'm passonate about and try to look on the positive side of things whenever I can. My mission is to wrap my articles in that aura of positive energy and keep a healthy balance between being serious about my work and spicing things up with a little fun now and than. After all, life's a game and there's always a different way to play it.