Nikon D610 Review: The Beginning of a Nikon Full-Frame Story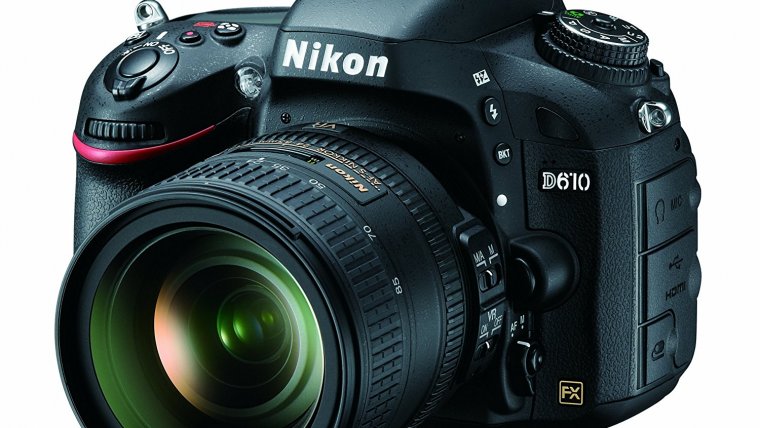 Nikon D610 Review: The Beginning of a Nikon Full-Frame Story
www.sleeklens.com
It's a well-known fact that digital full frame cameras were always aimed at professional users with a little more money to burn since the very first day they've reached the market and the situation is mostly unchanged even in 2017. Still, a couple of exceptions have begun to arise in the last few years, and all of them are offered by the two biggest DSLR makers in the world: Nikon and Canon. The two are constantly fighting for a piece of cake in the segment of mainstream full frame cameras and are always trying to beat each other by slowly offering more and more features found in their higher end DLSRs.
This time, we will take a few steps back and examine one of the cameras that could be considered as a full frame DSLR that started the battle between the two manufacturers, the Nikon D610. Now, the interesting thing about this camera and its siblings is that they tend to offer a lot of value and remain competitive in the market even years after their initial release and they can still be considered a very good purchase even if they have been replaced by other models and aren't as exciting and new as they used to be.
The Nikon D610 still offers a large and capable full-frame sensor, a mid-sized body that is also weather sealed, decent AF system and battery life, a 100% optical viewfinder and much more. If you aren't tied in to more modern features like having a touchscreen or 4K recording, but you still want the benefit of image quality you are getting with a full frame sensor without paying as much money as you would for more professional offerings, then there is no reason why you shouldn't seriously consider the Nikon D610 as your next camera. But, since this is a review, let us back up our claim with a comprehensive, in-depth article before we leave you with your thoughts and your decision process and whether this could be one of Nikon best cameras.
We think it's pretty obvious that you'll be buying a camera like this mainly because of its sensor, as its otherwise a pretty regular mid-range DSLR judging by all of its specifications. The sensor in question is a 24-megapixel unit, which will bring enough resolution to satisfy the needs of all the users looking for this type of a camera. Couple it with a decent lens and you should have no problems in getting sharp and high-quality photos, even in low light.
Pros
Environmental Sealing
FullHD Max Video Resolution
Optical Built-in Viewfinder
Face Detection Focusing
Long Battery Life
External Microphone Port
External Headphone Port
High Shutter Life Expectancy
2 Storage Slots
9 Cross Type Focus Points
Cons
No Wireless Connection
No Image Stabilization
No Articulating Screen
Heavy Body
No Touch Screen
Click to read the full Review
Since we are talking about a Nikon camera, you can expect to get class-leading noise performance and dynamic range, which enhances the value of this camera even further. The D610 also brings a capable Expeed 3 processor which enable it to shoot at quite a fast frame rate of 6 fps. We don't expect it to be able to shoot as long as more dedicated sports and action cameras, but we expect it will be decent enough for less demanding scenarios. You'll also be able to take photos at ISO values ranging from 100-6400 (expandable to as low as 50 and as high as 25600) and at the fastest shutter speed of 1/4000 sec.

Naturally, RAW support is also on board (in Nikon's own NEF format), but this time you'll get the chance to choose from 12 or 14 bit files or even between different levels of compression, which is great for those who want to save a little more space on their memory card, but still reap the benefits of shooting in RAW. When it comes to focusing the D610 features the already well-known 39-point focus system that has already found its way in many other Nikon's DSLRs. It's known to perform admirably in most conditions and even able to offer some decent subject tracking capabilities (though not as good as what you'd get with a more expensive or modern camera).

When shooting in live you, you'll be using a more traditional contrast detect focusing system, which will be very accurate, but naturally slower than one used when shooting through the viewfinder. It also works continuously for video recording. When it comes to video creation, the D610 offers a mix of standard and unremarkable features such as the 1080p 30 fps recording, one mono microphone and no Touch AF capabilities due to a lack of touchscreen and more advanced ones like the ability to attach an external microphone or headphones. There's also full manual control of exposure available, but the aperture still can't be changed while recording as it can be on Nikon's more expensive bodies.

Luckily, not many cost-effective measures have been applied when it comes to the design and quality of the camera body as the Nikon D610 is one solidly built camera. It's created out of a combination of magnesium alloy and polycarbonate and is also environmentally sealed, which is a feature that's great to see on the camera of its class. Other hardware aspects consist out of a 3.2-inch 921,000 dot TFT LCD monitor, a very bright and respectably big optical pentaprism viewfinder with a magnification of 0.7x and 100% accuracy, a pop-up flash unit with an impressive range of 12 meters (at an ISO of 100), flash sync speed of 1/200 sec, two SD card slots, a mini-HDMI port and an orientation sensor. You'll also be given the option to connect an external Wi-Fi and GPS units, but we do wish that Wi-Fi was built in like on many of today's cameras.

On the other hand, we are very happy to see that there are two SD card slots included, which will make the life of any photographer much easier and make the process of backing up their photos a really simple one. Lastly, the Niko D610 also sounds like a capable camera regarding its endurance. It features a large 1900 mAh battery which gives it a battery life rating of 900, which is certainly way above the endurance we would expect to get from a camera like this one.

All in all, the D610 is not a camera without compromise, and we won't act like it is, but the entire package it manages to offer still sounds like a pretty respectable one, especially if you're more inclined on taking stills than recording videos. No matter the lack of a feature or two, you are certainly getting you are certainly getting a capable full frame camera that brings excellent image quality for its price point and one that is even better than some of the more expensive models coming from other manufacturers, which certainly falls in line with Nikon's reputation when it comes to their DSLRs.
Body and handling
There's not much to complain about Nikon D610's design as it's a traditionally designed Nikon DSLR through and through. It looks very much like a Nikon D7100, but a bit heavier and with a few slight changes in control layout here and there. This means that you'll be getting a DSLR that's comfortable to hold and easy to work with no matter if you consider yourself a professional or an amateur photographer.
The build quality is also on a very satisfactory level, as the top and the bottom of the camera are made out of the magnesium alloy, and the rest is polycarbonate. This makes the D610 feel like very substantial in hand, but not uncomfortably so, as the polycarbonate parts helped to reduce its overall weight and make it as portable as a mid-sized full frame DSLR can be. The inclusion of weather sealing also helps a lot to make the D610 feel like a camera that will be able to hold its own in more challenging conditions or that it will last a long time to anyone who buys and doesn't abuse it too much. Much like the Canon 7D Mark II which is made to counter all signs of harsh conditions. We really like that it includes dedicated physical controls for every important function and that Nikon decided to include a very good 100% accurate viewfinder. We do wish that the screen on the back could be articulated or even that it supported touch input, but we are sure that not many users will be bothered at all by the lack of those two features.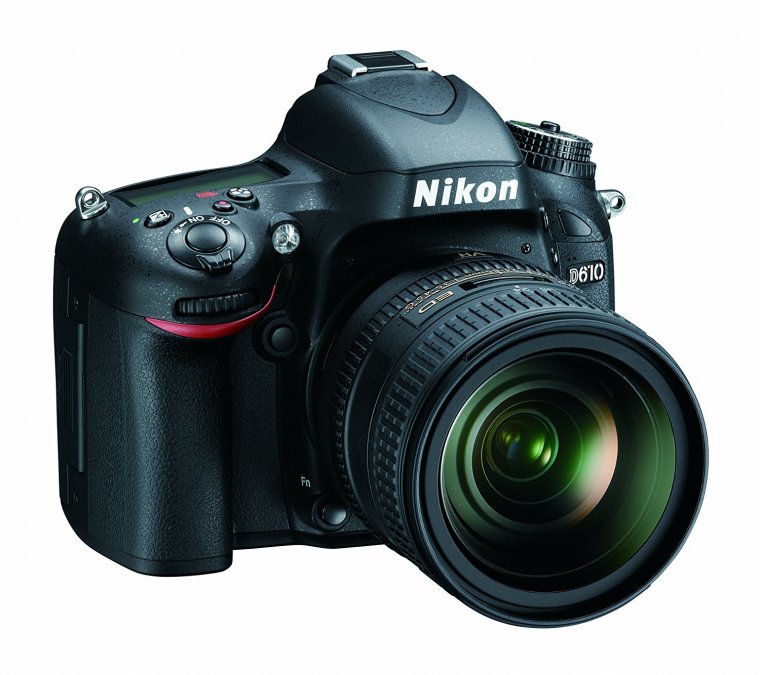 So, now that we've concluded that the Nikon D610 offers a very solid camera body regarding handling let's take a moment to look at its controls and other parts of the exterior in a little more detail. As soon as we look at the front of the camera, we begin to notice interesting things. Aside from the usual stuff you'd find on a regular DSLR like the AF assist lamp, built-in microphone unit or the lens release button, here we also find a myriad of other controls like the Depth-of-field preview and the customizable Fn buttons, the Flash mode and the BKT buttons (used for creating HDR photos) and also an AF mode button which is coupled together with a Focus mode selector. Here we also find the sub-command dial which is located right in the front grip.
Looking at the camera sides also reveals a lot. The left side of the camera holds all of your ports and their respective protective flaps. These are the microphone and headphone jacks, USB and mini-HDMI ports, as well as the accessory terminal, which is used to connect the optional Wi-Fi and GPS units. The right side of the camera holds the dual SD card slots, while the tripod socket and the battery compartment are located at the bottom. Looking at the D610 from the top you'll notice the main mode dial (which also comes equipped with a locking mechanism, an additional dial to control all the drive modes and lastly, two customizable shooting modes), a traditional hot shoe and the pop-up flash, the top plate monochrome screen, the Metering, Movie-record and Exposure compensation buttons, as well as the shutter button that also features a power switch that is used to power on the camera and also turn on the backlight for that little screen on the top.
We really like that Nikon has decided to include that screen since it's one of the most intuitive ways to view your current settings and active modes and it also saves a lot of power when compared to the LCD screen on the back. The back of the camera is where the final pieces of the puzzle create the entire picture surrounding the Nikon D610. Looking from the left to the right reveals the Playback, Delete, Menu, Retouch/Picture control, WB/Help/Protect, Playback zoom in/Image quality and Playback zoom out/ISO buttons, the diopter adjustment control, the AE/AF lock button, the main command dial, the multi-selector navigation joystick with an OK button and the focus selector lock, the Live view selector coupled with the Live view button and lastly, there's the Info button and the mono speaker unit.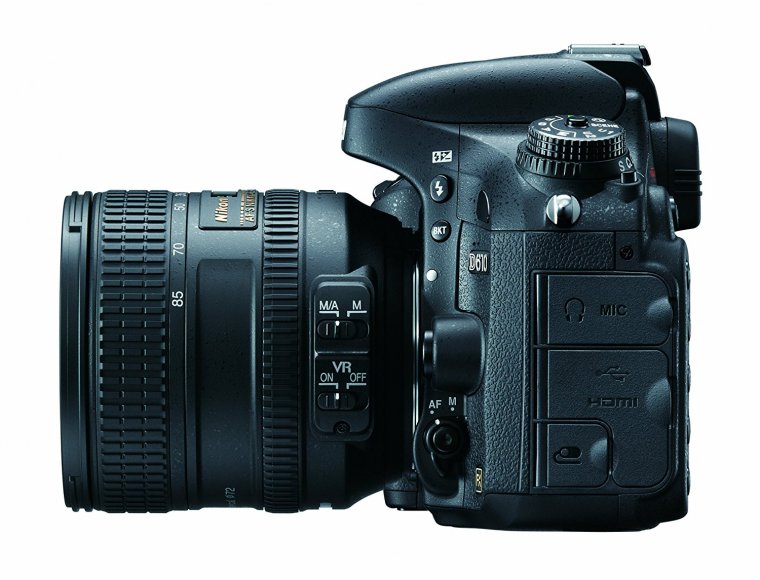 There's certainly no denying the fact that the D610 is packed to the brim with different manual controls that will make any photographer very happy and make their job lot easier. On the other hand, if you're still learning your way around a DSLR camera, it will take some time for you to figure out what each button and dial does, so there is a bit of a learning curve with the D610. One aspect of the camera that shouldn't take a long time to get used to is the user interface. If you'll be sticking mostly with the using any of the main functions than you'll have no problem finding them quickly and shooting away, but the more advanced functions will require you to fiddle around them or grab a manual to learn what they are used for. This is not because the menu system isn't well organized, it's just how things go when you get to play with such a sophisticated piece of gear such as the Nikon D610.
Now, another thing worth the praise is the amount of customization available to the user. The first thing to note is the user settings (U1, U2), which are two separate profiles accessed via the main mode dial and which allow you to save entirely different sets of settings. Then there's the two customizable buttons, the Fn and the Depth-of-field preview. The list of available functions that can assign to them is the same, and they can be programmed to access Active D-Lighting adjustment, change the image quality, choose between different metering modes (Matrix, Center-weighted, and Spot), enable the framing grid, access the My Menu feature and so on. You can also change the default behavior of the front and the back command dials like reversing their rotation, choose which one controls the aperture and which one the shutter speed or enable the option to use them for navigating through your photos in the playback mode.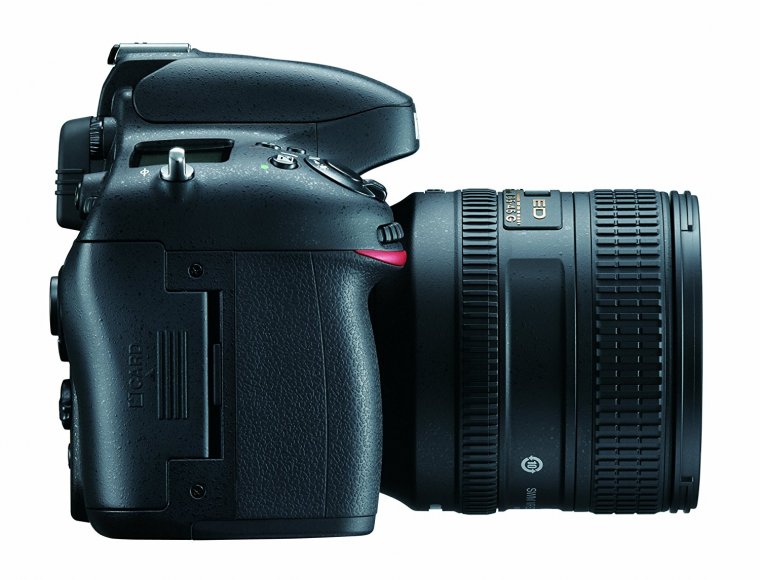 Lastly, there's the My Menu feature which lets you save a list of items that you can choose from the Shooting, Playback, Custom Settings, Setup and Retouch menus and quickly access all of those functions that are important to you but don't have a dedicated button or just those features that you don't use on daily basis, but you still don't want to dig through the menus to find them. Now, all that is left to talk about is the Wi-Fi capabilities. Sadly, the Nikon D610 doesn't come with built-in hardware to support Wi-Fi, and you'll be required to purchase the WU-1b wireless mobile adapter to gain such functionality. If you do, don't expect to get a lot of fun and interesting features, but two of the most important ones will be available: the ability to send photos to your smart device and the ability to remotely control the camera. All you'll need is Nikon's Wireless Mobile Adapter Utility application, and you'll be good to go.
If you wish to give your images any form of location data, you'll need to purchase the Nikon GP-1 GPS accessory, which certainly raises the cost of the camera significantly and seems like a more expensive purchase than if all of that technology was built into the camera itself. If, however, having Wi-Fi and GPS isn't of utmost importance to you, then we are certain that you'll appreciate everything the Nikon D610 has to offer regarding its body and all of the related features and functionality, as it's certainly a very well-designed DSLR.
Autofocus and performance
Another good thing about the Nikon D610 beside its well-made body is its focusing system, which turns it into a quite a versatile camera that's able to cope with many different shooting situations. Now, its performance does depend on how demanding are the conditions you are currently in, but it never felt slow or unable to keep up with our testing.
Its performance was excellent when it came to shooting still subjects and very decent when it came to tracking anything that moved. Thanks to its nine cross-type focus points it managed to provide us with a lot of usable shots while shooting a burst of images and a subject in motion. It doesn't exhibit the same performance as those fusing system on newer and more advanced Nikon DSLRs, but it's still a very good focusing system despite its age and should serve almost any photographer well enough.
Now, let's see how much options will you get for setting it up the way you want it. There are three main focusing modes on the D610; the Single-servo AF (AF-S) is your traditional mode best suited for stationary subjects, the Continuous-servo AF (AF-C) will keep searching for focus as long as you keep the shutter button pressed halfway and the Auto-servo AF (AF-A) will use the AF-S by default and automatically switch to AF-C if it notices any movement. You'll also get a lot of options when it comes to choosing your focus area. The simplest one is the Single-point AF which uses only one of the selected focus points of your choice and is the most accurate one since you can really pinpoint the spot you want to focus on. Dynamic-area AF lets you pick between three different sets of focus points (9-point, 21-point, and 39-point). Then there's also the 3D-tracking which is best used for those subjects that are constantly on the move since it will automatically select the right focus points for you and try to keep your subject in focus as long as it can. If you aren't sure in what mode to be in than you can simply switch to Auto-area AF and let the camera choose the focus points for you.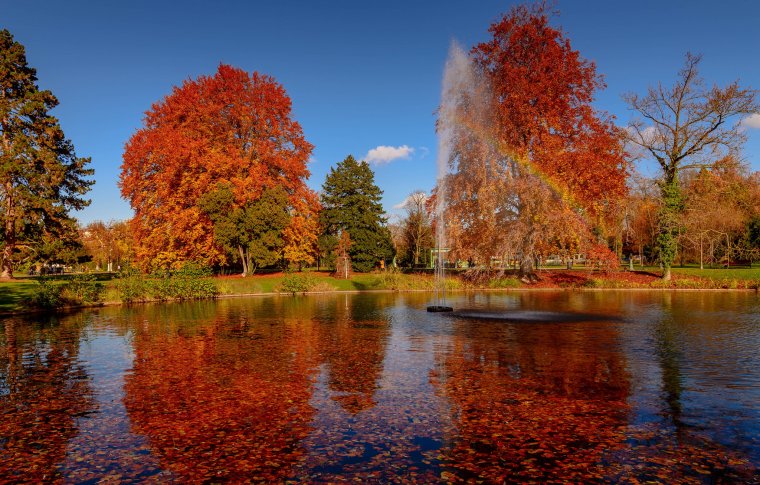 Photo courtesy of TJ Kister
Focusing manually on the D610 can be a very good and a not so good experience at the same time. If you're shooting through the viewfinder, you'll be getting focus confirmation, and it works well and reliably in practice, but shooting through the live view only gives you focus assist in the form of magnifying a part of your frame which won't be ideal for a lot of occasions. Still, the AF system is good enough for most occasions, and you won't need to focus manually very often.
The D610 certainly doesn't disappoint when it comes to its performance in general, and it performs as good as some of the best DSLRs out there. You'll never have to wait for more than 0.3 seconds to be able to take your first shot after turning on the camera and the same amount of time to view the taken photo. You should also expect focusing times around 0.25 seconds (they will be a little slower in low light), but it will take around a second on average to acquire focus while in live view. The D610 also brings a very usable 6 fps burst rate to the table. Not only is the speed itself quite respectable for a camera in its class, but the buffer depth also wasn't bad at all. We were able to get around 30 JPEG images or 15 RAW files before the overall speed fell to around 2 fps and we are quite pleased with that kind of performance considering we're dealing with a full frame camera and also one that isn't the most up-to-date model out there.
To continue the string of positive things to say about the Nikon D610, we need to touch on the battery life. The great thing is that you can save a lot of power when shooting through the optical viewfinder and since it's 100% accurate, we don't see why you shouldn't be using it for most of your time. If you're ok with that kind of usage, you should have no problem in getting as much as 900 shots before needing to recharge or replace the battery, which is an excellent endurance for a mid-sized full frame DSLR. Shooting in the live view or recording videos will certainly have a much bigger impact on the endurance, but you can still expect it remains well above average, even for such demanding use case scenarios.
So, there's certainly nothing negative to be said about the Nikon D610 and its performance, no matter what you plan to do with. In each of our testing segments, the camera performed admirably and right within our expectations for its class and price point. Only the sports photographers and video creators may find the overall focusing performance to not to be entirely to their standards, but anyone else should find no problems with it and happily use the D610 for many different types of photography.
Video features and quality
The D610 may not a camera of choice for serious videographers, but it does have a few aces up its sleeve to make it an interesting purchase for anyone looking for a capable stills camera, but with a decent movie mode as well. Because it doesn't offer either 4K recording or shooting at a higher framerate than 30 fps, it's surely not on the same level as many of its modern competitors, but its 1080p mode will do just fine for anyone who wants to record good-looking footage but doesn't need the extra speed or resolution.
The recorded footage itself may not be class-leading, but since we are talking about a full frame camera, you can expect to get the expected benefits regarding noise performance and dynamic range and also a sharpness to some extent. What certainly makes up for the lack of ultimate image quality is the addition of both the headphone and microphone jacks. Anyone that is used to recording audio with their DSLR in a more professional manner will know the value of having both of these available with their camera, as it's not only important to be able to record audio that sounds good, but also to be able to monitor it and make sure it sounds good for the duration of your recording.
Now, one thing that's not ideal on the D610 regarding creating videos is its focusing capabilities. While the 39-point phase detects system does a commendable job for stills, the pretty basic contrast detect solution enabled for video recording isn't nearly as impressive. While it will do just fine for a casual video or two, it's not fast or accurate enough for any kind of serious work, and thus you'll need to resort to focusing manually for the majority of your time. Setting manual exposure also isn't as good as it should be. While you can adjust things like ISO and shutter speed while recording, there is no way to change the aperture unless you set it before recording or you own a lens that has the aperture ring on its barrel. It's not that Nikon has decided not to include such capability on the D610, it's just how most of their DSLRs are designed and implementing something like that will noticeably increase the cost of the camera, and of course, that wasn't an acceptable option in case of this one.
So, recommending the D610 to a user that's strictly interested in recording videos isn't an easy thing to do, but those who are interested in the camera mainly because of its stills capabilities (which we will cover right after this section of the review) and are just dealing with videos from time to time shouldn't have a hard time dealing with some of its shortcomings and creating nice-looking footage that will satisfy their needs.
Image quality
There are some camera manufacturers with products that always manage to stand out with the quality of photos they manage to produce, and Nikon is certainly one of them. For a couple of years now, their DSLR has always been praised for bringing the top-class dynamic range, and noise performance and the D610 is no exception. It may be a more mainstream-oriented full frame camera, but it's certainly not a lackluster one when it comes to its stills.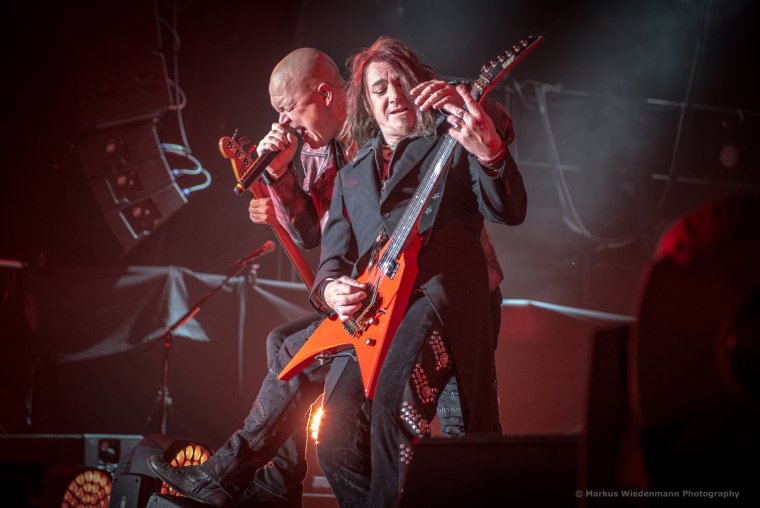 Photo courtesy of Markus Wiedenmann
The 24-megapixel resolution may not be as hot as it used to be, but it's enough to provide you with respectably detailed photos and is less demanding for your lenses than those with higher megapixel counts. You can also expect to get balanced contrast and colors and a look that's not overly processed at all. Noise performance is excellent, and you should have no problems getting very usable results up to an ISO of 12800 (especially if you're shooting in RAW format). The very impressive dynamic range will also allow you to get almost HDR-like photos while you're editing your photos as you can easily correctly expose the brighter parts and pull the rest of the detail out of shadows with little to no cost to image quality.
Nikon has certainly become the masters of creating DSLR cameras that bear striking image quality, especially when it comes to their full frame models. You'll also be able to get a lot of that image quality if you're mostly shooting JPEGs. The Active D-Lighting feature does a commendable job of balancing your shadows and highlights when shooting in high contrast situations and is a nice alternative to shooting in HDR (which is also available).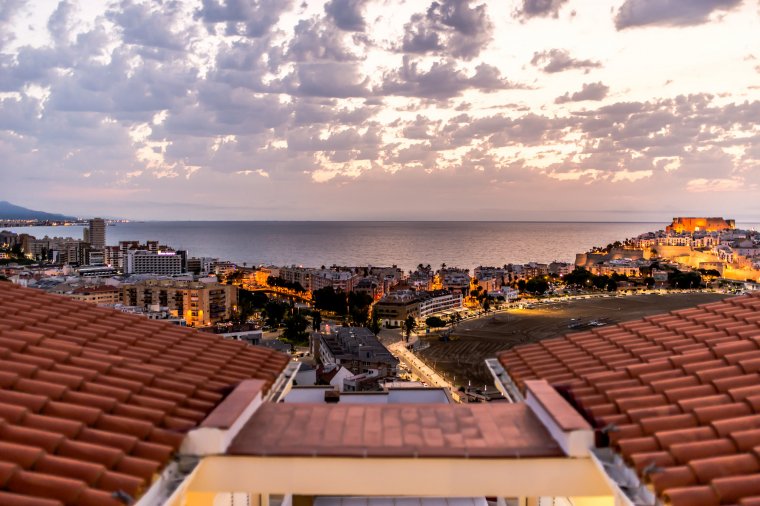 Then there are the different Picture Controls which will enable you to create image profiles in which you set up the look of your photos in a very detailed manner. The main parameters you'll be able to adjust are Sharpening, Brightness, Contrast, Saturation and Hue, but you will also be able to apply Filter Effects (Yellow, Orange, Red, and Green) or choose different Toning (B&W, Sepia, Cyanotype, Red, Yellow, Green, Blue Green, Blue, Purple Blue and Red-Purple). So, there's certainly no lack of options when it comes to customising the look of your images, and that's certainly great to see since not every photographer out there is interested in shooting in RAW all of the time and having more options is never a bad thing.
Conclusion
Now, we know that most of you are interested in the answer for two major questions; is the Nikon D610 still competitive in today's market years after its release and is it still worth the investment? Well, that entirely depends on what you expect to get out of your new camera.
If you want the latest and greatest features like having Wi-Fi built-in, having a touchscreen, being able to record 4K videos or fast focusing performance while recording, then the D610 is certainly not the camera for you. However, if you want a DSLR that's built to last and armed to the teeth with different physical controls, with a bright and accurate viewfinder, excellent user interface that offers a lot in terms of customization and picture controls, a full frame sensor with decent resolution and class-leading dynamic range and noise performance, a respectable 1080p video mode that works great with the included microphone and headphone jacks and all of that at the price point that's much narrower than that of all the other full frame cameras that are currently available on the market, than you really can't go wrong with getting the Nikon D610 as your next companion.
It's really a perfect showcase of the fact that if you create a good DSLR once it remains as good many years after its release.
SaveSave
The following two tabs change content below.
An amateur photographer, songwriter, musician, computer and technology geek and an occasional comedian, I'm a little bit of everything. I always aim to pursue things I'm passonate about and try to look on the positive side of things whenever I can. My mission is to wrap my articles in that aura of positive energy and keep a healthy balance between being serious about my work and spicing things up with a little fun now and than. After all, life's a game and there's always a different way to play it.