Nikon D5 Review
www.sleeklens.com
Well, the time has come for a fascinating review that should fill any camera enthusiast with interest and curiosity, and that's the review of Nikon's newest flagship camera, the D5. It's always exciting to see what new features and innovations are contained within the most expensive cameras that a manufacturer can offer and that is catered to those users looking for a perfect workhorse camera that will be a reliable tool for their work for many years.
The camera that came before the D5, the D4S was an incremental update over its predecessor and still an excellent camera in its right, but the D5 promises to bring even more new stuff and improvements that are worth the change in the model number. Let's see if Nikon managed to modernize their top of the line camera enough to justify a rather hefty investment for a lot of people. Let's see if it's still the best DSLR camera that professionals will love and cherish, while the rest of the people will only dream about and look at its owners in awe and jealousy. Will it be overpowered by Lumix DC-GH4 or will it be on the list of best Nikon cameras? Find out here.
Where to start when it comes to specifications of such a well-specced camera than with the sensor? This is the first thing that pops to mind on the extensive list of new things that came with the D5. The sensor in question is the newly designed 20.8 full frame sensor that was specially made for use with this camera and can only be found on the D5 at this moment.
Pros
4K Video Resolution
Weather-sealed
Touch Screen
Long Battery Life
Optical Built-in Viewfinder
Face Detection Focusing
Cons
No Wireless Connection
No Image Stabilization
No Articulating Screen
Heavy Body
Click to read the full Review
One great thing about the D5 is that the increased megapixel count that results in increased file sizes didn't impact the shooting speed or ISO range in any negative way. The were both improved over the D4S with the maximum burst speed increased to 12 fps (14 fps when the mirror locked up) from 11 fps, and native ISO range rose to 100-102,400 from 100-25,600. We'll analyse both of these improvements in more detail later in the review.

Another noticeable upgrade over the D4S is the screen. Its resolution has been bumped from 920,000 dots to 2,360,000 dots, and it's also touch-enabled, which will surely bring a vast improvement in usability. Another area which received a noticeable upgrade is the video recording, which is now bumped to 4K resolution.

Both the AF and the metering system are also entirely new. The metering system is now more accurate with a doubled amount of pixels over the D4S, sitting at 180,000 pixels and the AF system received a healthy increase in focus points bringing it to an impressive 153 points over the 51 in its predecessor. One last significant improvement over the D4S can be found in battery life which has now been increased to 3780 shots per charge from 3020 shots.

Rest of the specification are the rugged weather sealed body, 100% pentaprism viewfinder, maximum shutter speed of 1/8000 of a second, USB 3.0, microphone and headphone jacks and the ability to attach optional Wi-Fi and GPS units. All of these specifications point out to one very impressive camera, but let's see if those work together as well as they should or are there any hidden flaws amongst them.
Body and handling
The first you'll notice about the D5 without even knowing what it holds as the camera is its build quality. This thing was built to last. It will endure everything from inclement weather and harsh environments to everyday use in the form of scratches, dings and even some drops that will make your heart skip a beat. It's actually what you would expect for a camera that was designed for workaholics and photographers that need a reliable tool in any situation they find themselves in. When it comes to the features of the body itself, before dwelling deeper into the manual controls which it contains, we will first focus on the screen, since it's one of the biggest new additions to this lineup of cameras. The first thing you'll notice when comparing it to the D4S is a major increase in resolution, approximately by 2.5 times and it shows. The second point is the newly added touchscreen functionality.
The unfortunate thing is that it's a rather half-baked implementation. While you gain obvious benefits of a touch screen for viewing photos, using touch to focus and a scrubbing feature to easily slide through all of your pictures, there isn't any way to navigate through menus and settings with your touch in live view, but only when you're using the camera in viewfinder mode. It's a rather strange solution, which will surely leave some people a little confused. Despite all of that we consider it a step in a right direction. If you aren't a fan of all those touch screen features, there is also an option to disable them, and that leaves you with a traditional screen with no touch functionality whatsoever. This isn't a bad thing at all since the menus themselves are very well organized and easy to navigate through, which has been a staple of Nikon's cameras for some time now.
While we're on the topic of new additions, there are some in the storage department. You now have a choice of two different versions of the D5, and you can pick either one with the dual CF card slots or the dual XQD slots. We commend Nikon for doing this since it's only a good thing to give your customers more choice. What we don't like is the omission of integrated Wi-Fi module. This is a rather cheap move from Nikon to include this in all of their entry-level models but leave it out of their most expensive camera. They just had to mess something up on an otherwise almost perfect camera body-wise. Ok, back to the positives.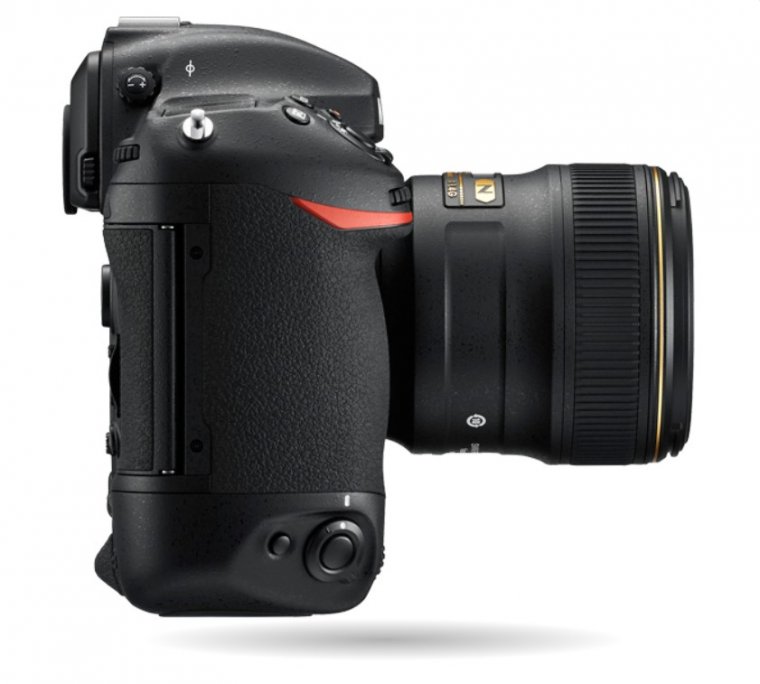 This brings us to one feature that we wish we could see on every DSLR out there and that is backlit buttons. Why did it take us this long to see this implemented on a DSLR since it's something that could be found on mobile phones for more than two decades now? Well, we're still happy to see it on a camera nonetheless. There are some minor changes in button placement here and there, but everything else is a pretty standard affair and almost the same as on the D4S. You get a camera with many customizable buttons and a dedicated button or dial for every function you would ever need. It does have a learning curve if you plan to make use of all of its benefits, but once you set it up to your liking and get used to it, you'll feel the power that comes with a real professional camera.
Autofocus and performance
This brings us to a category where the D5 was made to shine and be the best of the best, and it lives up to any of the expectations you would have for such a camera. Let' start with the autofocus. The D5 shares the same AF system with the D500, meaning it has 153 autofocus points of which 99 are cross-type (although the number of cross-type points available depends on the lens being used). It's pretty evident that the primary focus for this camera is subject tracking and the D5 excels at that job. Nikon's trademark 3D Tracking mode deals with any situation you put it through with ease, even in low light conditions.
The new and upgraded 180,000-pixel metering sensor also helps the camera to differentiate colors and gather depth information and it also directly affects autofocus performance. There are a plethora of different autofocus modes available, and those are Single-point AF, Dynamic-area AF, 3D Tracking, Group-area AF and Auto-area AF. If you are planning on shooting mostly static subjects, you should stick to Single-point AF mode where the Dynamic-area AF, 3D Tracking, and Group-area AF use different methods to help you track a moving subject.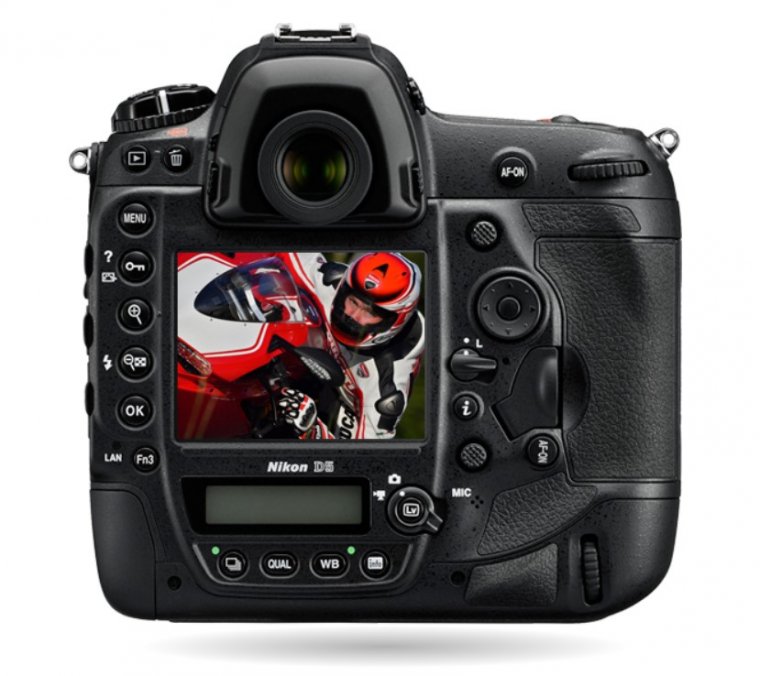 Lastly, the Auto-area AF will automatically decide how much AF points are needed to track the moving subject and will also look for any faces or eyes in the frame. One new feature that was also brought from the D500 is the Auto AF Fine Tune. It's essentially the same function that you get with regular AF Fine Tune but like its name implies this time it's done automatically and the camera itself takes the lens you're using into account and tries to correct possible front or back focusing issues. It still has some limitations, the biggest one being that it can only correct for focus issues that are in the center of the frame, but it still works very well and can be considered a useful addition to the already impressive arsenal the D5 has. Now it's time to say a few words about how well the D5 performs in general.
In short, it's a speed demon of a camera. No matter what you throw at it does it with ease and with no hiccups, as you would expect from a product that is targeted at those users who need a way to quickly take as many photos as possible to never miss that important moment. The most impressive aspect of its performance must be the maximum burst rate. You get a choice of two different modes, 14 fps or 12 fps. The 12 fps works as you'd expect and it does so with continuous AF and auto exposure enabled. The caveat of using 14 fps mode is that the mirror has to be locked up meaning you won't be able to see what you're shooting. We would advise everyone to stick to regular 12 fps since it should be more than enough for most occasions. You should only use the 14 fps mode if you need the extra speed and you are shooting something that moves in a more predictable way.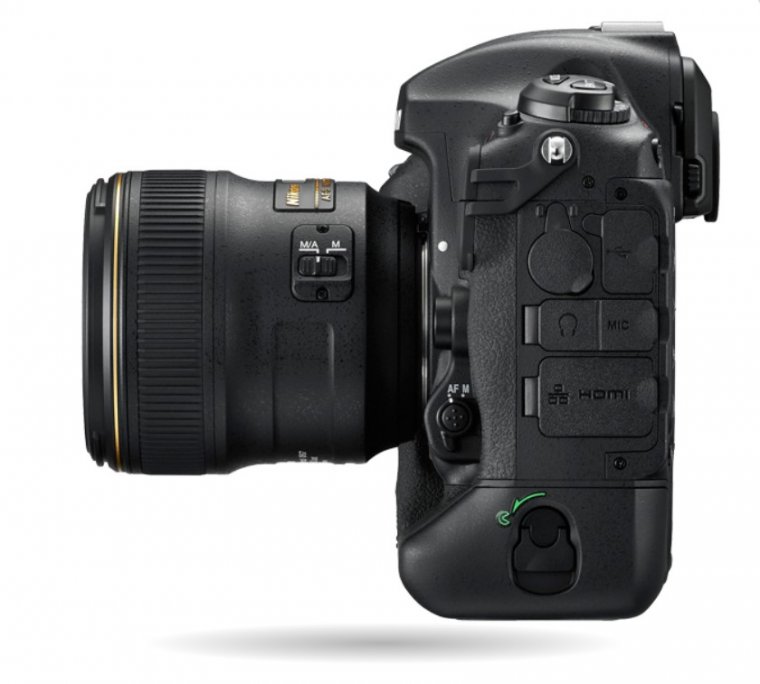 There is also a burst rate mode available for shooting in live view, but it's limited to shooting 30 fps for a maximum duration of 5 seconds, and the resulted images have a resolution of only 5 megapixels. We should also mention the impressive buffer size which can range from 95 to a whopping 200 shots depending on the selected shooting mode. The situation is even more impressive if you decide to use one of the fastest XQD cards where the buffer can empty itself in around 2 seconds after you've taken those 200 shots. Lastly, we can conclude this impressive showcase of power by mentioning the battery life which now sits at around 3780 shots, and you can even go above that rating by limiting the amount of time you're looking at the screen. All in all, we can't say anything less than words of praise when it comes to D5's performance, let's hope that we'll be able to say the same about the videos and photos it produces.
Video quality and features
Now, before we dwell into what's the video recording on the D5 all about, we should mention that we aren't expecting a lot right from the start. These types of high-speed shooting cameras with a lower megapixel count than other full-frame DSLRs never offered that much in the video department and always had the video mode just for the sake of having it if you need to record a short clip or two.
Now that we got that out of the way let's say a couple of words what Nikon brings to the table in regards to the video. The 4K video itself is recorded at a maximum frame rate of 30 fps and a bit rate of 144 Mbps. Its quality still lags behind some of the other manufacturers, but it's still rather good, and the videos themselves have little artifacts and plenty of details. One major caveat of using 4K recording on many cameras these days, as well as the D5, is the crop factor.
Essentially when you shoot at 4K, you will get the same field of view like you would when shooting with a DX body. This doesn't apply to 1080p video, but it's not as good quality-wise and is noticeably softer in details. One good thing that applies to video no matter the resolution you're shooting at is the great dynamic range and low noise in low light conditions. Many videographers will also benefit from the included headphone and microphone jacks. So, as we expected, the D5 still doesn't reach that level of quality and functionality to replace your dedicated video camera or an accomplished mirrorless camera or a DSLR. Those people who just need the video mode on their camera for an occasional video or two and still want it to look better than average will be quite pleased with the D5 in this regard.
Image quality
Now onto one of the most exciting aspects of any camera review, the picture quality. We are happy to say that this is another category in which the D5 only shines. While the photos that come out of it don't have as much detail as those that come out of a lot of other cameras these days that have a larger megapixel count they are still as sharp as you would expect from a 20.8-megapixel sensor. As this is a camera with two major selling points, speed, and low-light performance, it wasn't realistic to expect a much larger increase in megapixel count. We've already established that the D5 is as fast as lighting and we are happy to say that promises of excellent low light performance also didn't come out empty.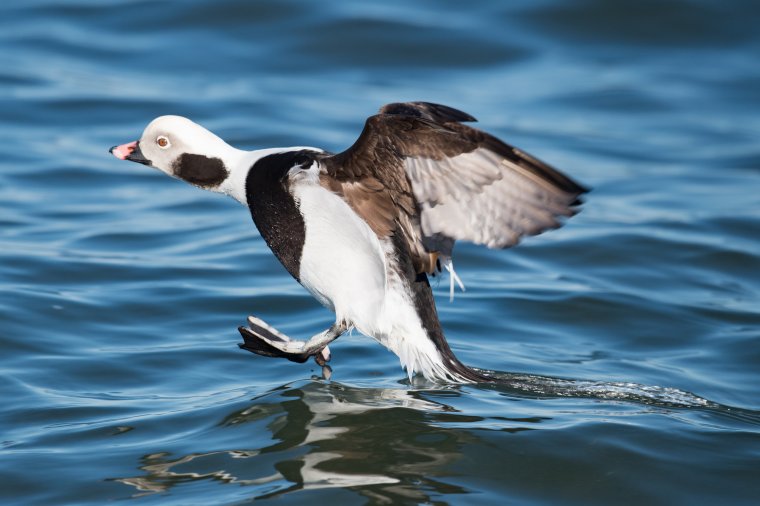 Photo courtesy of Weiguo Jiang
You can happily shoot above the ISO of 6400 or 12800 and still get pretty clean images. The noise does show at ISO values of 25600 or above, but you can still get away with some pretty usable images if you are careful with your exposure and you have a pretty good method of applying noise reduction in post-processing. Another thing that impresses is the dynamic range, which has been one the major selling points of any of Nikon's DSLRs for some time now. Unfortunately, not everything is perfect, and there is only one flaw with the D5 in regards to image quality, and that is its JPEGs.
Photo courtesy of Alex De Haas
Nikon and many other manufacturers still haven't figured out how to make a perfect JPEG engine to give their images a good enough balance of noise reduction and sharpening. If most of your work will be published on the web or in magazines, you won't have to worry too much about this, but if you plan to enlarge your photos and showcase them somewhere, it's best that you stick to RAW and apply your noise reduction and sharpening. So, in conclusion, the D5 is an excellent performer, and any capable photographer will be able to end up with some breathtaking images with this camera.
Conclusion
The Nikon D5 makes its lineup proud and stands out as one impressive camera. It isn't a surprise because it has to be just that for the money it takes to buy it, and for all the reputation Nikon has to keep to be still a force to be reckoned with in the professional camera market. Although some of the mirrorless cameras are getting pretty near to many enthusiast DSLRs in some ways, there still isn't any replacement for a camera like this.
The D5's speed, build quality, low-light performance and battery life can only be matched and compared to Canon's 1D-X II and nothing else on the market. So if you are a regular Nikon user, you have money to burn and, you're in need of a reliable and fast professional camera there is no reason not to buy the D5. If you're a Canon user, there are still a lot of reason to make a switch to another team, but of course, that's up to you to decide. So, read more here to find out which one is best for you.
SaveSave
The following two tabs change content below.
An amateur photographer, songwriter, musician, computer and technology geek and an occasional comedian, I'm a little bit of everything. I always aim to pursue things I'm passonate about and try to look on the positive side of things whenever I can. My mission is to wrap my articles in that aura of positive energy and keep a healthy balance between being serious about my work and spicing things up with a little fun now and than. After all, life's a game and there's always a different way to play it.