Canon SX50 HS Review: A Loyal Companion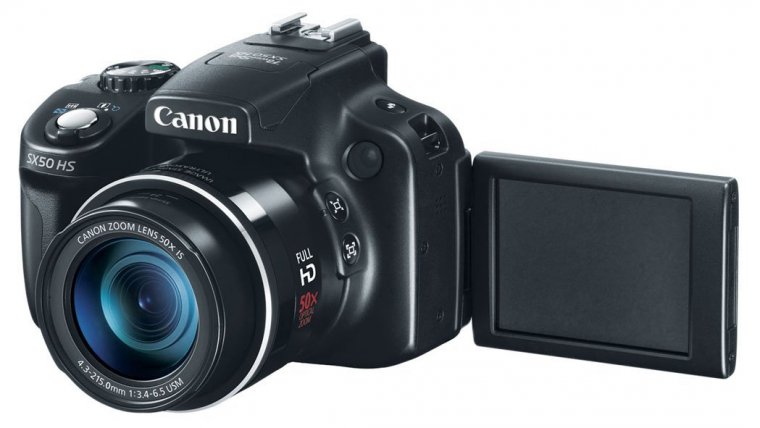 Canon SX50 HS Review: A Loyal Companion
www.sleeklens.com
Once in a lifetime of every photographer comes a time when they wish their camera had a little more reach and that wide angle and normal focal length lenses just don't cut it anymore. DSLR and mirrorless owners can solve that problem with ease but to a certain extent. You can get a 300mm lens for not much money these days, but going any further than that does require a lot more money and that's stopped being an option for a lot of people. Professional photographers will find a way to get hold of those lenses, but average users often can't afford that luxury.
This is where compact or bridge cameras come into place, as they do offer that extra reach, but without the cost that's out of reach for many people. They often have the caveat of not having the image quality you would expect from a mirrorless or camera or a DSLR, but that's something that many people can easily live with just to get that extra zoom capability. Today, they have one of those cameras at hand and it's the Canon SX50 HS. While not being a new camera anymore, it is still one of Canon's best offering in this class of cameras. Let's see if it still has enough in it to become a viable choice for today's photographers and compete with some modern cameras like Canon Powershot G9X on the market. Read here to find more of Canon's best camera.
The SX50 itself is the successor of the Canon SX40, so we will also reflect on changes between them for those planning to upgrade from the older model. The first thing to think about when it comes to buying a new camera is to find out what kind of sensor is built inside of it. The SX50 has a 12.1-megapixel 1/2.3 inch CMOS sensor, which is the same one found in its predecessor.
Pros
Image Stabilization
Long Battery Life
Articulating Screen
Selfie Friendly LCD Screen
1080p Max Video Resolution
Cons
Heavy Body
No Wireless Connection
No Weather Sealed
Poor Low Light Performance
Click to read the full Review
It may not sound like such a high resolution for 2017 standards, but surprisingly enough the older sensors tend to have better image quality than the new ones because they gather more light and often have much less processed look which has become a trend in today's cameras. We'll find soon enough if it holds true with this camera as well. The more important thing that comes to mind here is the lens found on top of the sensor.

The one in on the SX50 is a 24 – 1200 mm equivalent lens which gives you 30% more range over its predecessor. It does so at a slightly narrower maximum aperture, but it's not a big enough change to impact image low light performance so much that it would be noticeable to the average user. When it comes to low light shooting, the maximum ISO has also been boosted to 6400 from 3200. The SX50 now also has RAW support which the SX40 lacks. It can also shoot faster at 13 fps. The 202,000-dot electronic viewfinder has remained the same, but the screen has received an upgrade. It's now a larger 2.8-inch unit with a resolution of 461,000 dots. This is a welcome change over the very low-resolution screen on the SX40.

The SX50 has the same Digic 5 processor, which can also be found in its predecessor, as well as Canon 650/700D DSLR, so it's no slouch and should give you a pretty good performance when using the camera. When it comes to video capabilities, it can record 1080p video at 24fps or 720p video at 30 fps, which is nothing to write home about for today's standards, but we'll reserve our final judgement after we test the video quality itself. Unfortunately, there are no microphone and headphone jacks, but the integrated stereo microphones should serve most of the users out there just fine. Other hardware aspects include an integrated flash unit, SD card slot as well as USB and mini-HDMI ports. So, the SX50 HS may not sound like the most advanced and up to date camera around, but it still has some strengths to it that will satisfy the needs of many photographers out there. Let's see what it can really do and how does it handle in everyday use.
Body and handling
If one thing can be said about the SX50's body right away, it's that it sports a really solidly built body. It's based around a metal chassis covered in sturdy feeling plastic shell. It's also a hefty camera with a weight of 595 grams. In the hand, it feels just like your traditional entry-level DSLR and it's not a bad thing since it's quite easy to hold and there is just the right amount of balance between the body and that large zoom lens. The grip is also sufficiently deep and there is also a slightly recessed and textured thumb rest that also helps with holding such a big camera. While we compare it to a DSLR, it's time to see if they are also comparable in a number of manual controls and their positioning.
Let's start by looking at the front of the camera, where the biggest selling point of the SX50 lies, it's lens. While the front of the camera holds no controls and only features the focus assist light, the lens itself does hold to buttons. One is used to activate the Framing Assist Seek feature that lets you zoom out your view when you hold the button and allows you to refocus your shot until you let it go. The other button is used to activate image stabilization to allow you to frame your shot perfectly while at longer focal length where hand wobble is more noticeable. Both sides of the camera hold no controls and you'll only find one rubber flap on its right side that protects all the ports. Looking at the top of the camera reveals the Flash button, a hot shoe and the stereo microphones, power on button, main mode dial and the shutter button that also has the zoom lever on it. The main mode dial itself has two custom modes (C1 and C2) which are always helpful to have for those times when you are shooting in familiar shooting conditions and you already know which setting you need to use and you can avoid wasting time in setting them up again.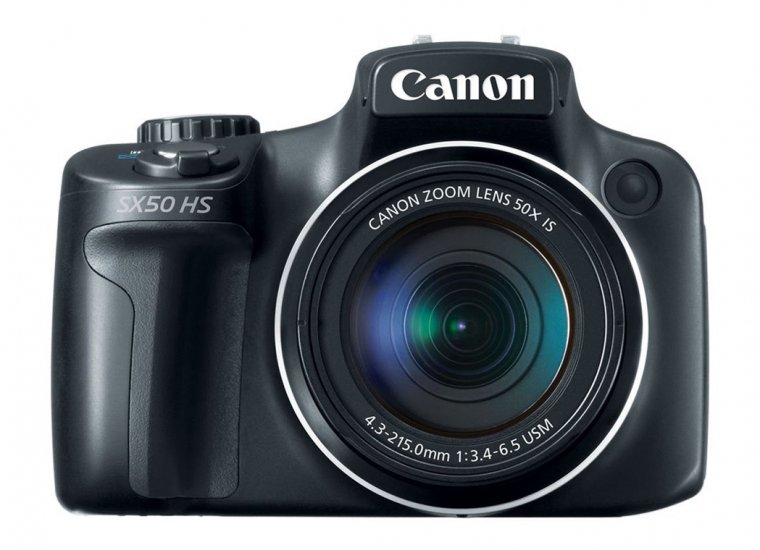 Finally, it's time to look at the back of the camera. Here we find the articulating LCD screen, the EVF and the customizable S button and Playback button on its sides. The rest of the controls are located on the right side and these are the direct record, Delete, Display and Menu buttons as well as the main control wheel. Aside from the Function/SET button in its center it also acts as a four-way navigation joystick also holds shortcuts to things like Focus, ISO, Exposure compensation and the timer. The center button also opens a customizable function menu when pressed. So, judging by all the controls available on the SX50 HS it really does resemble a traditional DSLR in this regard and features enough of those controls to satisfy all but the most demanding users.
Since it came out during the time when touchscreens on the cameras still weren't a common thing, it doesn't feature one and we really can't complain because it's not included. Luckily the menu system and user interface, in general, is very well done and easy to use, just like on many other Canon cameras. They really know how to make an intuitive interface no matter the type of the camera. The whole interface consists only of black, white and gray colors, with only the category and the specific part of the menu being colored orange, so it's easy to always know where you are and find your way around. We've also mentioned the Function menu, which is somewhat of a trademark for a Canon camera.
Here you can easily reach almost all of your important settings just with a press of a button. Those are DR correction and Shadow correction which can help you get a little more dynamic range out of the SX50. Then there's the White balance menu which gives you access to the usual presets as well as the option to store two custom one. My Colors menu allows you to play around with the colors in your image as well as contrast and sharpness. Last three options available are the Bracketing, Still, image aspect ratio and Image resolution/compression. So, as usual, it's very helpful to have such a menu available and we're sure that each SX50 user will appreciate such an addition to their camera. We should also mention some of the more interesting Scene modes included on this camera. First, there's the Smart Shutter mode. Here you can either set it to detect a smile or a wink from your subject or turn on the self-timer which takes a photo 2 seconds after it's been turned on. Another interesting mode is the High-speed Burst HQ which allows you to take ten photos in a row at a speed of 13 fps.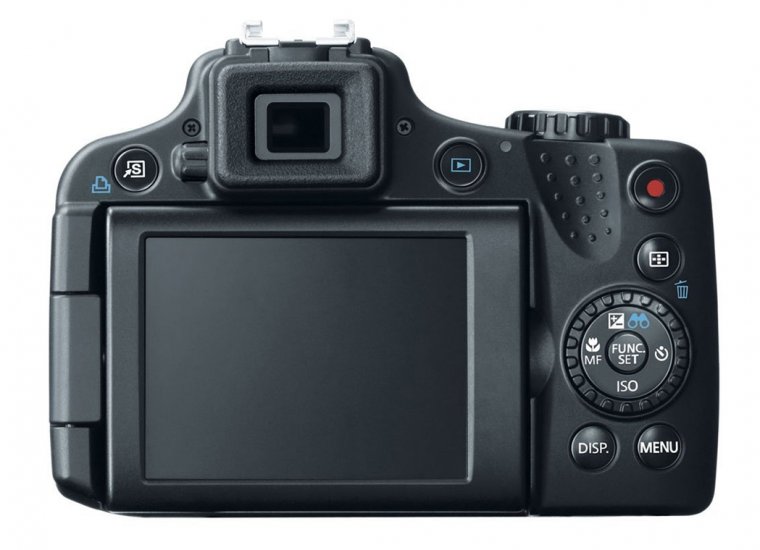 In Handheld Night Scene mode, the camera takes a few photos, each with a different exposure and combines them into one photo. This reduces the blur introduced from camera shake and also reduces the amount of noise in the final image. Lastly, there's the Stitch Assist mode which helps you frame the number of photos you want to take for them to be turned into a panorama image using the software that comes the box. This last part of this section usually includes or impressions from testing the Wi-Fi capabilities of a camera, but unfortunately, the SX50 HS doesn't have those. This is also another common issue that plagues a lot of older cameras in comparison to the more modern ones. It's up to you to decide if this is a deal breaker for you, but in our opinion, it would be nice to have such functionality on the SX50.
Autofocus and performance
The SX40 HS was very well known for having a below average focusing performance and luckily the story changes on the SX50 HS. It's a massive improvement over the older model and it is immediately noticeable as soon as you start shooting with the newer camera. It still isn't the fastest camera around in this regard, but it does exhibit a performance that will certainly be acceptable to most users. Do keep in mind that the AF speed slows down at longer focal lengths, something that really can't be avoided while dealing with such a large zoom lens and a lot of glass inside of it. There's also a myriad of AF modes available, so let's mention a few of those. First, there's the AF Frame menu which contains autofocus area modes such as Face Detect, Tracking AF, FlexiZone and center-point AF. The last two options allow you to change the size of your focus point and you can choose between normal or small size. When it comes to continuous AF modes, you get two: Servo AF and Continuous AF. In Servo AF mode camera constantly refocuses as long as you keep the shutter button half-pressed and in Continuous AF mode it does the same thing but without the need to keep the shutter button pressed.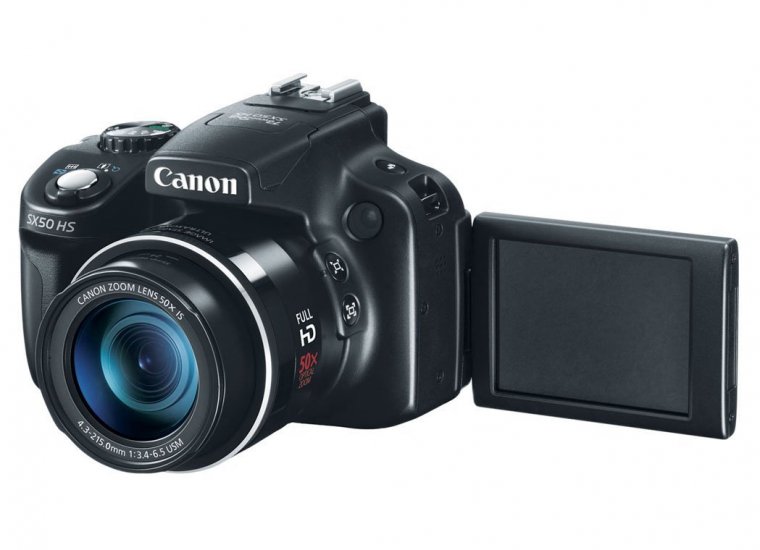 When it comes to the overall performance of the SX50 HS, we can only say that it's good. It's not the same as on some more advanced and expensive cameras, but it's still good enough to satisfy the target audience for this camera and we can't ask anything more than that. If there is one part of SX50's performance that isn't particularly impressive, it has to be the speed of burst shooting. You can shoot at a reasonable speed of 13 fps, but only 10 images and only in JPEG quality. If you wish to shoot longer, you'll have to drop the speed to 2 fps. You at least do get an unlimited buffer size when you choose that mode. The same applies when taking RAW files, but then the speed of shooting takes another hit and drops to 1.1 fps. Forget about using the continuous AF while shooting a burst, because that's when the speed of shooting drops below 1 fps and that's completely unusable.
So, only if you stick to JPEGs you can get a decent performance out of the SX50 and that's really a shame considering the Digic 5 processor inside it has enough power to deliver a way better performance. Since the SX50 has the same battery as the on the SX40 and because it has a more advanced lens and more bells and whistles, the overall endurance had to take a hit. It now sits at around 315 shots, which is still perfectly acceptable for a camera of this type, but you still keep a spare one with you for those days when you plan to stay outside for longer periods of time.
Video features and quality
The SX50 is no slouch when it comes to recording video, but it's also not a very feature packed camera either. It sits right in the middle and is actually mostly suited to casual users who weren't planning on doing any commercial video work and only record their videos for personal use. The reason for this could either be the lack of faster frame rates in 1080p mode or the lack of any manual exposure controls rather than brightness adjustment. You do get two slow-motion modes, one at 120 fps and the resolution of 640 x 480 pixels and other at 240 fps and at 320×240 pixels. These are not particularly high resolutions, but the 120 fps mode should be more than enough for a casual video or two. The SX50 has two image stabilization modes to be used in video mode. One is a traditional mode which solely relies on the image stabilization built into the lens, but there's also a Dynamic IS mode which also adds digital stabilization, which crops a part of your frame to reduce the hand wobble even further. They both work quite well, but we believe you should stick with the regular stabilization mode just to keep the normal field of view. As the SX50 HS doesn't have headphone and microphone jack, all of your audio will be recorded with the stereo microphones found on the top of the camera. They record audio of decent quality, so it won't be an issue for most people. So, it's pretty clear that Canon focused their efforts more on the photography side of things, rather than video. Let's see how well it handles its primary task of taking stills.
Image quality
The photo quality you can expect out of the SX50 HS is rather good. While you shouldn't expect miracles from a camera with a small sensor and a large telephoto lens, it still doesn't disappoint in any way. The photos taken at wider and normal focal lengths are sharp and detailed and mostly free of any noticeable artifacts. When you begin to zoom in further the images become softer and show more processing artifacts and noise, but it's still not a bad performance by any means. Dynamic range is also acceptable and so are the color accuracy and contrast. When it comes to noise performance, the sensor begins to show its limitations.
You can get usable images up to an ISO of 800, but at ISOs above that the noise becomes really noticeable and you'll have to resort to shooting in RAW to get usable images. Surprisingly enough, just like we've mentioned at the beginning of this review, the older 12-megapixel sensor in the SX50 HS does produce cleaner and less processed images than many newer sensors from other manufacturers and even Canon themselves. It seems that the increase in resolution over the years also brought some side effects with it, which is quite interesting since you would only expect the image quality to get better in every way with the newer generation of sensors.
Conclusion
The Canon SX50 HS wasn't an easy camera to review since it's not unusual for any consumer-oriented technological product to became obsolete after a few years has passed since its release and it starts to show its age in more than a few aspects. The same can be said about this camera, but not to an extent we expected from a product that was released more than 4 years ago. While it does lack some modern features like Wi-Fi, a touchscreen or higher resolution or faster video recording, it still doesn't disappoint in terms of image quality and build quality, usability, and handling and also general performance except for the rather unimpressive burst rate speed.
The most important thing is that you can easily take photos with this camera that are comparable to similar modern cameras and even get better image quality in terms of how clean they are. The stabilized 50X zoom lens is also still very usable in this day and age, so it's still one of the biggest selling points of this camera. So, if found you need well-built bridge type camera that can get you some good looking images and that' also cheaper than many modern cameras, the Canon SX50 HS is certainly a good choice.
The following two tabs change content below.
An amateur photographer, songwriter, musician, computer and technology geek and an occasional comedian, I'm a little bit of everything. I always aim to pursue things I'm passonate about and try to look on the positive side of things whenever I can. My mission is to wrap my articles in that aura of positive energy and keep a healthy balance between being serious about my work and spicing things up with a little fun now and than. After all, life's a game and there's always a different way to play it.