Canon 7D Mark II Review: A Lifelong Companion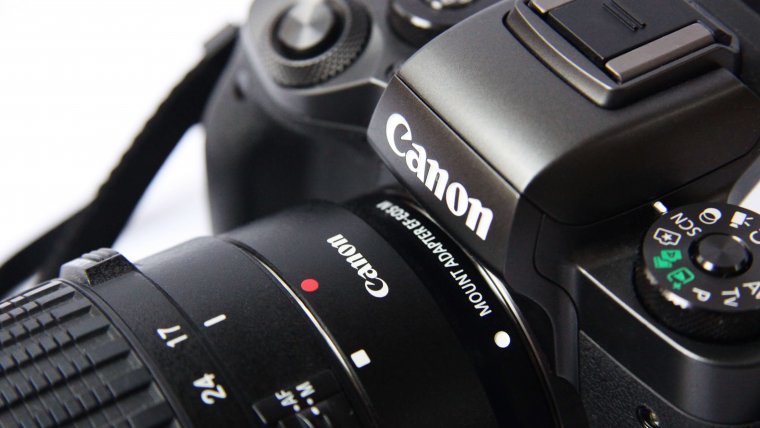 Canon 7D Mark II Review: A Lifelong Companion
www.sleeklens.com
Another day and another flagship camera to review. It has become refreshing to review a DSLR in the sea of mirrorless cameras. This time we'll talk about the Canon 7D Mark II, company's best offering for anyone looking for a fast and reliable APS-C camera and 2 years older than Pentax K70. It could be considered as a second option for those who don't need a full frame camera, but still, want a very fast camera with good image quality in every condition. That's what the 7D Mark II is all about. Its predecessor was a very popular camera among many photographers and is still used by some to this day, but being released in 2008 it really needed a modern upgrade to compete in the ever-growing camera in the market. Let's see how good of an upgrade the 7D Mark II is over the classic it's aiming to replace. Will it make the current 7D users happy or can it even entice some of those photographers with full-frame DSLRs to make a switch? With the image quality gap between the APS-C and full frame cameras slowly closing, it's not such a wild thought.
While we usually compare the older model of a camera with its successor, this time we feel that there's no need for it because the 7D Mark II is really so far apart from the 7D in some aspects that it really should be treated as a standalone camera.
Pros
Weather-sealed
Built-in GPS
Long battery life
Good low light performance
Timelapse recording
Cons
No Wi-Fi
No articulated screen
No image stabilization
No touchscreen
Click to read the full Review
The first thing you'll notice is the new sensor, it's a 20 megapixel Dual-Pixel AF CMOS unit and is quite similar to one found in the Canon 70D. It seems like it could be the same unit, but Canon claim it isn't, so we will have to judge it by its performance to see if this holds true. What could help with image quality and picture processing are the new Dual Digic 6 processors. They also enable one of this camera's most impressive features, its 10 fps maximum burst rate (with continuous AF enabled). The new AF system also serves As a follow up to the speedy nature of the 7D Mark II as it comes with 65 focus points and all of them are of the cross-type. There's also the 150,000 dot RGB + IR pixel metering sensor to ensure focus and exposure accuracy in all situations.

The body of the new 7D is also impressive being made out of magnesium alloy, weather sealed and sporting many different ports including a dual cards slot. The screen on the back and the viewfinder are also very capable units as you'll come to know in the Body and handling section of this article. While this camera lacks 4K video recording, it still has the potential to be a great videography tool as well, with 1080p video recording at 60 fps, smooth autofocus due to the Dual Pixel tech and both the microphone and headphone ports. We should also mention the flash sync speed of 1/250 seconds, maximum shutter speed of 1/8000 second and an impressive ISO range of 100 – 16000 (expandable to 51200). The 7D Mark II really shapes up to be one of those cameras that will surely be popular among many photographers, but let's see if this will really be the case.
Body and handling
One thing that always set the 7D apart from its competition is its ruggedness and body strength. That was the camera that was built to last and sustain just about everything you can throw at it. As the body of the Mark II is similar to its predecessor in many ways it is also a camera you won't have to worry about too much. Canon also claims much-improved weather sealing, which means that the 7D Mark II is a new beast altogether and was made to be used in all kinds of harsh conditions in which Canon EOS RP is also proud of. Those who used the 7D will also be right at home with the handling and the grip of the Mark II, which was already very good, to begin with.
Let's say a few words about the available manual controls. First, you'll notice that the layout of the controls is a pretty standard affair for an advanced Canon DSLR with everything from the main mode dial, control wheel and the info LCD on the top being in their familiar places. Some more advanced controls add new functionality to already familiar controls like the new thumb switch added to the AF point selection joystick that can now be used to toggle through different AF area modes. There's also the well know Q button that to gives you the access to a menu with some additional setting and controls. Other additional buttons include a "paintbrush" button that gives you the access to different Picture styles or Multiple exposures, a Rate button, Magnify button for zooming in and out in live view for more precise focusing, a rear dial for exposure compensation and so on. Lastly, there's the click rotating wheel that is used for navigating through the menus and adjusting the value of all the settings.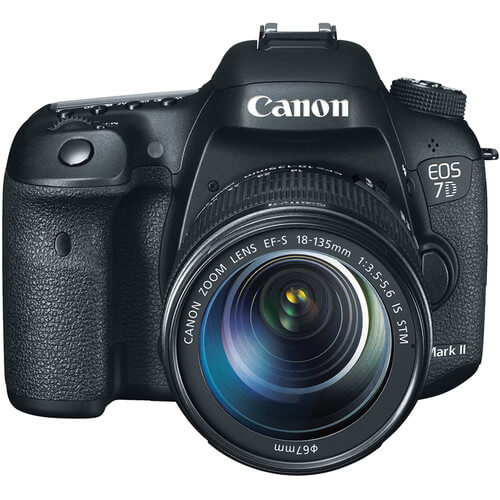 While we are on the topic of menus and UI in general, we can say that Canon did a good job here and made it really easy to navigate them and quickly find everything you need. Unfortunately, Canon missed a great opportunity here when they decided not to include a touchscreen on the 7D Mark II as it would greatly benefit the usability of the camera as well as noticeably improve the way the autofocus is being used. Luckily the screen itself is of very good quality and pretty sharp at 1,040,000 dots. The same can be said for the viewfinder, which is also large, bright and 100% accurate. When it comes to different ports and integrated connectivity options, the 7D Mark II is well equipped in this regard. You get everything from microphone and headphone jacks, USB 3.0 supported port, mini-HDMI port, dual card slots (SD and CF) as well as a GPS unit. Unfortunately, one big thing is missing and that's a Wi-Fi unit. We don't know if Canon decided not to include it to save money or because of they already crammed too much into this camera and there wasn't any room left for it, but it's a real shame it isn't integrated into the body. At least they left us with an option to get Wi-Fi capabilities via the external unit which attaches to the camera via the SD card slot and gives you all the options you would expect like photo backup or remote control with the help of your smartphone or a tablet. So, aside from this little omission, the 7D Mark II is a real champ in the categories of body quality and ease of use.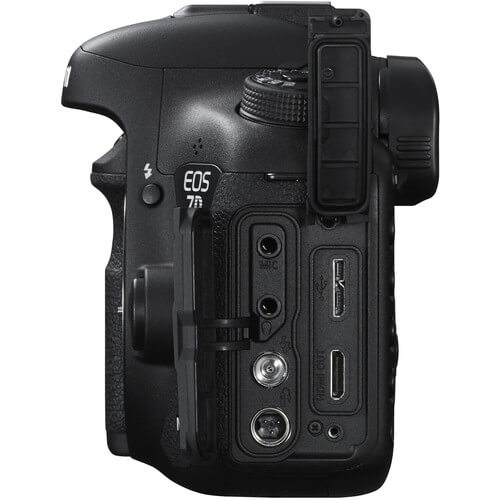 Autofocus and performance
We've finally reached one of the most exciting parts of this review and the 7D Mark II in general. One of its main selling points right from the starts where its autofocus prowess and exceptional performance. Canon combined best of both worlds when it comes to autofocus and ensuring that the Mark II will be fast and reliable no matter if you're shooting in live view or through the viewfinder. The inclusion of both the Dual Pixel AF tech and a 65 point all cross-type phase detection system is a good enough reason to believe that Canon can fulfill their claims. And they really did. The 7D Mark II performs great in every possible situation, no matter the lighting conditions. The subject tracking performance is top notch and the camera has no trouble following any moving subject and keeping up with the action. To help you cater the autofocus even more to your liking Canon included a large number of different modes and settings. One of the more noticeable ones is a great menu dedicated just to set up the autofocus. Within that menu, you can adjust everything from tracking sensitivity, AF micro-adjustment, selectable AF points, selectable AF area and much more. We should also mention that you get the option to switch between many different AF Area modes and those are: single-point spot AF, single-point AF, AF point expansion, Zone AF with 9 different zones available, Large Zone AF with 3 large zones available and you can also turn on the automatic 65-point selection AF.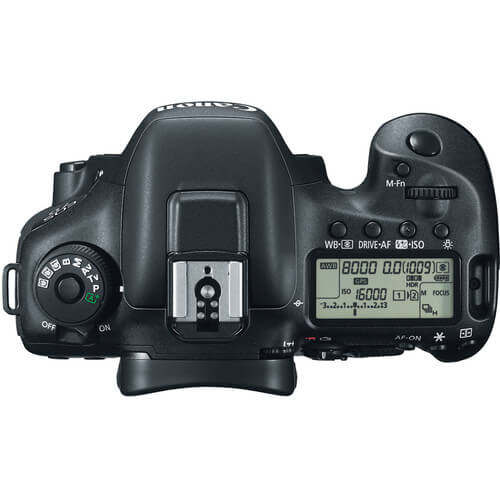 The same kind of impressive performance continues to general responsiveness as well as the burst rate speed and battery life. The 7D Mark II performs as well as a modern DSLR can when it comes to turning on/off speed, shot to shot times and menu navigation. The burst rate speed is a whole another level of that performance. While still not in the same territory as the 1D X or 1D X Mark II, it comes really close with a burst rate of 10 fps. Another impressive thing is that you can shoot as many JPEGs as you want as the buffer is only limited by the size of your memory card. The story is less impressive when you switch to RAW, but it's still a respectable performance with a buffer size of 30 images until it needs to clear itself. You can also shoot for quite a long time with the battery life being rated at 670 shots. If you also want the battery life to come close to 1D X series just attach a compatible grip with additional battery and shoot away. We are happy to say that the folks from Canon really had outdone themselves and created a really serious performer that can compete with any camera on the market when it comes to autofocus and performance and that's quite an achievement.
Video features and quality
The first 7D was not only popular among enthusiast photographers, but among videographers as well due to Canon having a really good reputation for the video recording prowess of their DSLRs. Now, after all those years the competition has finally caught up to Canon and the 7D Mark II has a lot tougher job to do than its predecessor. Before we judge the quality of recorded videos, let's just say a few words about what Canon brings regarding features and general functionality. As the company is slow to introduce 4K recording to their cameras, the 7D Mark II tops out at 1080p at 60 fps. It's up to you to decide if you need the benefits of 4K and if this is a deal breaker for you. Everyone should be happy to know that you can choose between three different compression methods (ALL-I, IPB, and IPB Light) and two different audio formats (Linear PCM in .MOV mode and AAC in MP4 mode). Also, if you own a compatible Canon lens, the 7D Mark II can apply real-time image corrections and fix things like distortion or vignette. As expected, you can use the same shooting modes as for the stills meaning you can use everything from full auto to manual mode. You can also apply the same picture styles that are available for stills. Other than that, there are no advanced features like focus peaking or zebra patterns, which is a shame considering the potential of this camera to many videographers.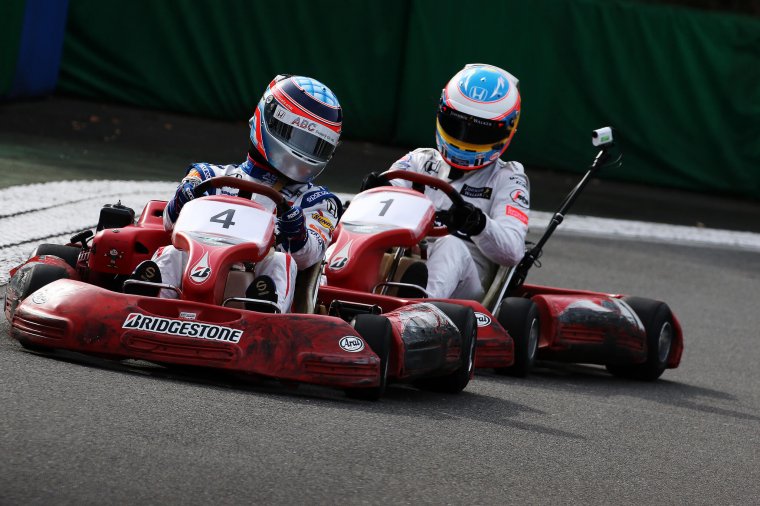 Photo courtesy of Takayuki Suzuki
What does make this omission easier to handle is the Dual Pixel Autofocus. This is the best AF system for video that you can find on any camera to this date; it's that impressive. It focuses and refocuses quickly and smoothly and it has no problem tracking moving subjects. Do note, that you'll need to use Canon's STM lenses if you want to reap the full benefits of this AF system. Unfortunately, there is one caveat here and that is the inability to use Dual Pixel AF if you're recording videos above 30 fps. It's really strange of Canon to limit the 7D Mark II like this and leave you with only manual focusing if you plan to record videos at 60 fps.
When speaking of video quality, the 7D Mark II isn't the best camera to record your videos with. It does produce clean videos with pleasing colors but the amount of detail captured is just ok. It's a very similar performance you would get from something like Canon 5D Mark III, which isn't a bad thing, but it also isn't the best performance among enthusiast cameras and DSLRs. Low light performance is generally good with only the shadows suffering a bit when the ISO gets raised. So, the 7D Mark II is a capable camera when it comes to video recording, but it does have some limitations that prevent it from being one of the best. It's clear that Canon has slowed down when it comes to innovation and major improvements and it's time for them to get in motion again and make something groundbreaking again like in the old days.
Image quality
Where the video quality left something to be desired, the image quality takes over to improve on that. While the 7D Mark II may not sport the highest megapixel count around, it still produces quite sharp and detailed photos nonetheless proving that the number of megapixels isn't everything when it comes to image quality. While the dynamic range is pretty ok and not the best around the low light performance is truly great and can even be compared to some full frame cameras. That is surely an achievement worth bragging about.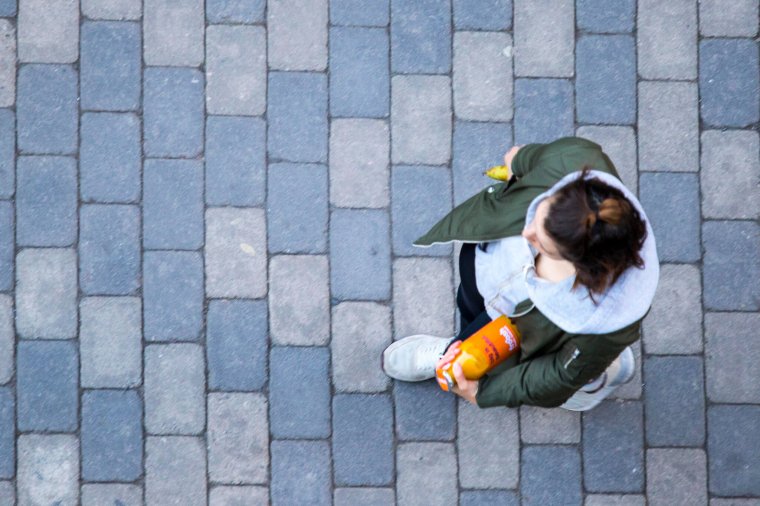 Photo courtesy of Lena Andersson
The JPEG algorithms are nicely optimized as they keep up a good balance of sharpening and noise reduction. Colors are also pleasant and never dull or oversaturated. Those who want to add some more "pop" to their images will surely appreciate the really extensive picture control system that allows you to adjust sharpness, contrast, saturation or color tone. There are also some predefined picture styles like Portrait, Landscape, Fine Detail, Neutral and so on. On top of that, there is also a number of filters available. Canon really did a good job with not just the overall image quality of the 7D Mark II, but also with a number of options you get to adjust it.
Conclusion
So, what Can be said about the 7D Mark II in the end? Is it really the ultimate APS-C camera or it does require some improvements to achieve that? Well, it's really close to that. It excels in things like body durability and features, image quality, expandability, speed and autofocus performance, but it does need more improvement in one aspect and that is video recording. It begs to have 4K recording and those features like focusing peaking and zebras to be covered in this area as well as it is in taking stills. Canon were once kings when it came to video quality on a DSLR, but they are now overthrown by more ambitious companies because of their stubbornness to constantly improve and instead of trying to sell something in the name of tradition and their name. So, if you are only interested in taking photos and you want to do it fast and with ease, you will enjoy the 7D Mark II very much. You'll even enjoy it if you're an amateur videographer. Those who base their work on video alone should probably look elsewhere.
The following two tabs change content below.
An amateur photographer, songwriter, musician, computer and technology geek and an occasional comedian, I'm a little bit of everything. I always aim to pursue things I'm passonate about and try to look on the positive side of things whenever I can. My mission is to wrap my articles in that aura of positive energy and keep a healthy balance between being serious about my work and spicing things up with a little fun now and than. After all, life's a game and there's always a different way to play it.