Canon 6D Mark II Review: Meeting a New Powerful Camera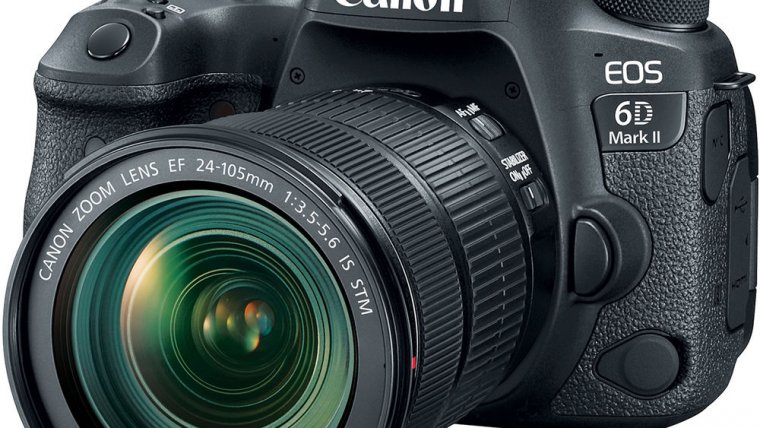 Canon 6D Mark II Review: Meeting a New Powerful Camera
www.sleeklens.com
Well, the time has finally come to review the newest mainstream full-frame DSLR coming from Canon's camp, the 6D Mark II. It's predecessor, the 6D, ended up being a very popular camera and maybe included in one of Canon's best camera, mainly because of the fact that it was able to bring the full image quality you could usually get with a full frame sensor, but at a much more competitive price. Still, Canon had to make a few compromises to achieve such a price point and in turn, the 6D didn't have particularly fast autofocus, less than the ideally accurate viewfinder, unimpressive burst rate, a traditional 1080p mode with no ability to shoot at higher framerates and so on.
It was still a pretty capable camera for its time, like the Canon EOS M50. But it's not the kind that would attract much attention from the more professional and advanced users. Now, with the new 6D Mark II Canon have brought far less of those compromises to the table, meaning that its appeal can only rise when compared to the previous model. But, the times have changed since the first 6D arrived on the market as the competition has gotten a lot fiercer than before with the addition of Sony's mirrorless full frame cameras and the new APS-C sensors performing better than ever.
One has to wonder, if there still room on the market for a camera such as the 6D Mark II and will there be enough users interested in investing in this kind of gear? Well, before we'll be able to answer that question we need to take a proper look at the camera before us and as usual, weigh its pros and cons before passing on our final judgment. Honestly, we are rooting for the 6D Mark II to become at least as successful as its predecessor since a camera like this is still an interesting proposition, but we will only know how competitive it really is after we've done with this review. So, let's move on to its specifications.
The 6D Mark II is certainly a notable upgrade over its predecessor in almost every aspect, but as always, let's start with the image sensor. Canon on have decided to put an entirely new sensor into this camera, so this is the first of their cameras with a 26-megapixel full frame sensor. Now, can all assume that you'll be able to get very detailed images with low amounts of noise with this sensor, but a lot of controversies has appeared around its decidedly average dynamic range.
Pros
Built-in WiFi
Bluetooth Connectivity
NFC Connectivity
Articulating Screen
FullHD Max Video Resolution
Touch Screen
Optical Built-in Viewfinder
Face Detection Focusing
Selfie Friendly LCD Screen
Remote control with a smartphone
External Microphone Port
Environmental Sealing
Timelapse Recording
Long Battery Life
UHS-I Memory Card Support
Cons
Heavy Body
No Image Stabilization
Click to read the full Review
Now, since this isn't a flagship full-frame DSLR, it's possible that there are some compromises in image quality over the more expensive offerings, but we believe that other websites might have exaggerated things a little since they were expecting top-notch performance from the get-go, which isn't a very realistic thing to do in the case of the Canon 6D Mark II. So, we believe that the said dynamic range will be decent enough for most users, but as always, we'll reserve our judgments until we test the camera more thoroughly. Moving on with the specifications, Canon has also coupled the 26-megapixel sensor with a capable DIGIC 7 processor, which enables it to shoot at a very respectable framerate of 6.5 fps and also enriches the movie mode on the 6D Mark with a 5-axis image stabilization.

While the shutter speed range remained the same (30 to 1/4000 sec) the ISO range is now much wider as you'll be able to choose values ranging from as low as 50 and as high as 102400. The ISO of 50 should also help immensely with increasing the dynamic range. The 6D Mark II also received a noteworthy upgrade in the focusing department. It now comes equipped with Canon's trademark Dual Pixel AF system for faster focusing in live view, as well as a more traditional, but still capable 45-point phase detect system to make shooting through the viewfinder equally as fast. It should also enable you to reach some decent subject tracking performance, but more on that a little later. We are also happy to see that the 6D Mark II does have a nicely built body that's also moderately weather sealed. There's also an abundance of different manual controls available, which should make a lot of advanced users very happy.

The viewfinder has received a bump in accuracy and now sits at 98% (we do wish that it was 100% accurate, but 98% is still pretty respectable percentage) and with a magnification of 0.71x is still decently large for a viewfinder found on a full frame DSLR. Another great inclusion on the 6D Mark II is the fully articulated TFT LCD touchscreen with a respectably high resolution of 1,040,000 dots. Of course, it was only logical that the touchscreen is included because it will give a great focusing experience in live view when combined with the Dual Pixel AF technology. Strangely enough, Canon has decided to remove the built-in flash unit that comes included on a lot of their DSLRs. It doesn't make a whole lot of with a camera of this class, but still, an external flash will always outperform the one that's built into the camera, so maybe now is the time to invest in one. Still, there are a lot of new technologies present that still make the 6D Mark II sound like a pretty feature packed camera.

You'll get a three means of creating wireless communication (Wi-Fi, NFC and Bluetooth), GPS to tag easily tag your photos with your current location, a mini-HDMI port for easy viewing of photos and videos on a large screen and lastly, there's also a microphone jack to help you record better quality audio (in addition to the built-in stereo microphones, of course). This also brings us to the topic of video recording, which is another area that has received two major improvements over the first 6D. The 6D Mark II can now record 1080p videos at 60 fps (sadly, not in 4K resolution) and the focusing performance while recording has also received massive improvement thanks to the Dual Pixel AF. We would like to see a headphone jack included (which has managed to find its place on the Canon 80D, which costs less than the 6D Mark II). Still, despite a few compromises that had to be made for this camera to exist, we believe that Canon has done a pretty good job in balancing its specifications and bringing the potential buyers quite a capable full-frame DSLR for a lot less money they would usually have to spend for one.
Body and handling
The body of the 6D Mark II brings a nice balance between quality and portability, which is something you would expect from a DSLR in its class. In simple terms, it means that you're getting a camera that you should have no problems keeping in pristine condition as long as you don't abuse it too much (having weather resistance certainly helps in this regard), but also one that you won't hesitate to bring with you more often like you would when it comes to a lot heavier DSLR. A total weight of 765 with batteries included is nothing for a mid-sized full frame DSLR like the 6D Mark II but a lot heavier than the Canon Rebel SL2.
Now, portability would mean nothing if the handling wasn't up to snuff and we're happy to see that Canon has also done a commendable job in making this camera very comfortable to handle. Quite a comfortable grip and well-chosen material certainly help in this regard. The control scheme on this DSLR is your traditional mid-range Canon affair, meaning you'll get everything an advanced user could ask for, including the dual control dials and the dedicated buttons for each of the important functions. Now that you've got a few of those things out of the way, let's take a short tour around the 6D Mark II and its rather interesting body.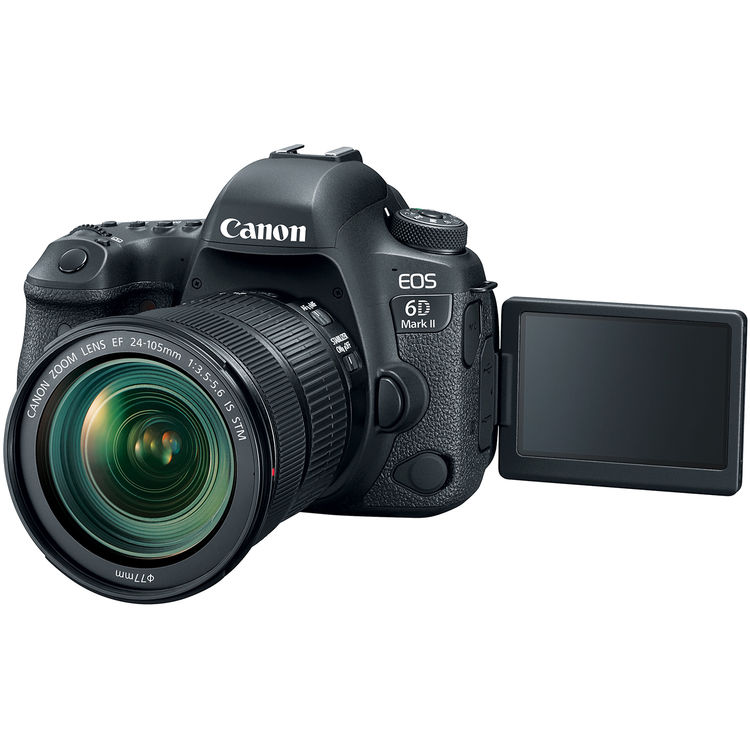 On the front of the camera, you'll find the remote-control sensor, self-timer/remote-control lamp, DC coupler hole, terminal cover, lens release button and both of the built-in stereo microphones. The left side holds the speaker, NFC contact point and the terminal cover which holds the microphone, digital and the mini-HDMI ports. On the right side of the camera, we find only the SD card slot. Now, some were expecting to find dual card slots on the 6D Mark II, but since its APS-C counterpart, the 80D, also comes with a single one, so, we wouldn't hold something like that against it. Let's move on to the top of the camera. Here we find the main mode dial (with a power On/Off lever just under it), a hotshoe, six different buttons (AF, Drive, ISO, Metering, LCD panel illumination and the AF area selection buttons), the shutter button, main control dial and also the top LCD screen. In the end, let's see what the back of the camera holds. The Menu and Info buttons are located to the right of the viewfinder (which also features a diopter adjustment dial), while the rest of the buttons and dials occupy the right side. There we find the Live View shooting/Movie shooting switch with a Start/Stop button inside of it, the AF-ON, AE lock/FE lock, AF point selection, Quick Control (Q), Index/Magnify/Reduce, Playback and Erase buttons, the Multi-function lock switch and lastly, the four-navigation controller/quick control dial combo with the SET button in its center.
By themselves, that would be an impressive set of manual controls, but add the fully articulated touchscreen into the equation and you're really getting a camera that's a pleasure to work with, especially if you're one of those photographers that are used to having as many options to control their DSLR as possible. Also, we couldn't be talking about the handling and the usability of a modern Canon DSLR without mentioning its user interface. We know that we sound like we're repeating ourselves in each of our latest Canon reviews, but having a well-executed user interface is a crucial thing to have on a camera in this day and age, especially now that touchscreen operation has come into play more than ever before. So, let's give credit where credit's due and commend Canon for keeping up their good work in this aspect and giving anyone who decides to purchase one of their cameras a device that's easy and fast to operate on every possible occasion.
Before dwelling on the Wi-Fi features that come included with the 6D Mark II, we will cover some of its special functionalities that are directly related to customization. You can change the direction in which you can turn the control dials while adjusting exposure in manual mode, make fine adjustments for each of your lenses with AF micro adjustment, change the default behavior of nine different dials and buttons, create a separate menu of all of your most used settings and features called the My menu and also register two separate Custom shooting modes (C1 and C2) if you want a quick way to switch between sets of totally different settings. So, there's a healthy amount of customization available.
Now, let's move on to wireless communications. Before you choose what you want to do with your new Canon 6D Mark II when it comes to this kind of functionality, you'll have to decide which method of connecting to a device of your choice you prefer. If you plan to connect it to a smartphone or a tablet you can either use Wi-Fi, Bluetooth or NFC (If you own an Android device that supports it) or if you want to connect it to a computer you'll need a USB connection. The EOS Utility application will give you all of the PC-related features, most notably the ability to remotely control your camera that way while the Canon Camera Connect application will be necessary to make use of all the features you would get with the use of your smart devices, like a smartphone or a tablet. If you do the latter, then you can either send images to the smart device of your choice or remotely shoot from it by using it as a camera viewfinder. You can also connect the 6D Mark II directly to Wi-Fi and upload your photos to a Web service that you've previously registered via the EOS Utility application. Additionally, you can also connect the camera to a printer and create high-resolution prints of your images.
Lastly, you'll also get the option to transfer your pictures to another Canon camera, something that you may not use very often, but it's available if you need it. Well, we could have certainly sad a lot more about the Canon 6D Mark II and everything it has to offer that could easily fit into this section of the review, but we believe that you'll be able to get the general idea of what to expect from this camera in terms of its body, handling, usability, portability, ruggedness, user experience and Wi-Fi functionalities. We certainly weren't able to find anything to complain about and we can only praise Canon for creating another DSLR that is a pleasure to use and to handle.
Autofocus and performance
The AF performance and functionality is the area in which the most improvement has been made in the original 6D with this new model. Not only is the 45-point phase detect autofocus system on the 6D Mark II faster and more accurate than the 11-point system found on its predecessor, but there's even more drastic difference when we switch things to live view and make use of Canon's revolutionary Dual Pixel AF system as the performance difference when compared to the traditional contrast detect solution is night and day. So, no matter in what conditions you are used to working in you are getting a noticeably faster DSLR with the 6D Mark II. The new focusing system also opens up some room for amateur sports photographers as it features quite a decent subject tracking capabilities. Versatility is the key word with this camera.
So, let's take a look at all of its focusing modes one by one and get a better picture of how much flexibility and control have Canon decided to give to their users with the 6D Mark II. If you'll mostly be shooting still subjects than your first weapon of choice should be the traditional One-Shot AF focusing mode, which simply focuses on anything you point your camera at and keeps it locked as long as you keep pressing the shutter button halfway. If, however, your job dictates that you'll mostly be shooting moving subjects, then you should be in the AI Servo AF mode. It operates in a simple way just as the One-Shot AF does; press the shutter button halfway and the camera will constantly refocus when it detects any changes in movement in your frame and you can take your picture at any time with a full press of the shutter button.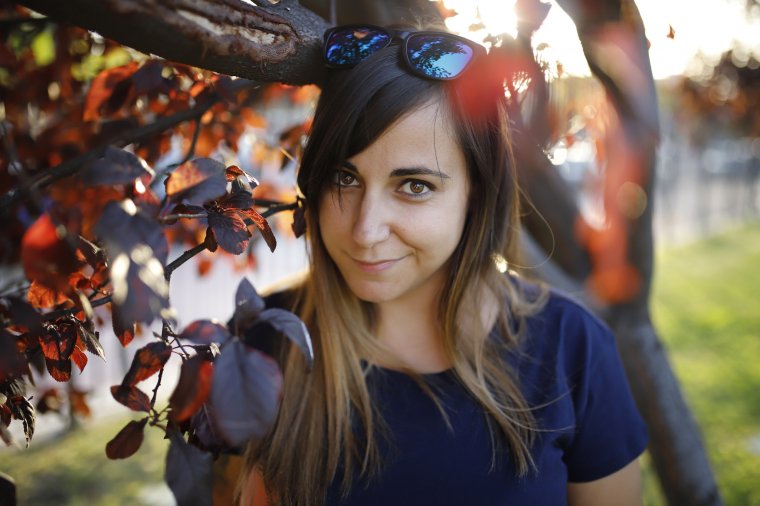 Photo courtesy of LuisDanielLopezGarcia
For those that want to make the best of both worlds, Canon has provided the AI Focus AF which automatically switch between the two of those modes. In practice, it doesn't work as consistent as both of the main modes do each on their own, but it will be good enough for most users who want to shoot with their 6D Mark II hassle-free. Now, you can also switch between different AF Area modes and really pinpoint on which you want the camera to focus on. The Single-point Spot AF lets you move a single focus point around each of the 45 available positions, the Zone AF lets you choose one of the nine predefined focusing zones, the Large Zone AF divides the available array of focus points into three focusing zones, while the last available mode, the Automatic selection AF leaves it to the camera to decide which points to use. If you're keener on focusing manually, then you can make use of the magnifying frame assist tool to help you nail the focus perfectly. When you're shooting through the viewfinder, there's also the reassuring beep that can be heard when the camera confirms that the image is indeed in focus.
There's nothing bad to be said about the way the Canon 6D Mark II performs during use. The powerful DIGIC 7 processor does a fine job of keeping the camera snappy at all times. It only takes about half a second for it to power on and to make the first shot, about 0.3 seconds to store the image and around 0.15 seconds on average to acquire focus. It's certainly a very good performance for a DSLR. Buffer size when shooting in the Continuous High mode was also better than we expected. You can take almost a 100 of JPEGs or around 20 RAW before you notice any drop in the speed of shooting. We should mention that your results will vary from ours if you're using anything but the fastest SD cards available, so keep it in mind when deciding to purchase the 6D Mark II because of its burst rate.
Nothing but the words of praise can also be said about the battery life. You can easily get around 1000 shots per charge if you're mostly shooting through the optical viewfinder and using the live view mode in moderation. So, we can easily conclude that the Canon's new DSLR exhibits very good performance on all fronts and leaves us nothing to complain about. Let's see if we'll be able to say the same about its movie mode.
Video features and quality
So, how capable is the 6D Mark II when it comes to recording videos? Does it offer enough in terms of image quality and the available features to appease more to the professionals or is it a simpler, but still refined tool that is a stills camera first and video creator second? Well, yes, that's pretty much the story with this camera. You won't get some of the helpful and desirable features found on more advanced cameras such as 4K recording, log profiles, a headphone jack, focus peaking or zebra patterns, but that doesn't mean that the 6D Mark II is incapable of providing you with decent video recording experience.
First, you'll be able to create very pleasing 1080p footage at a fast frame rate of 60 fps and high-quality audio if you make use of the included microphone jack. While you won't get the class-leading dynamic range out of those videos, you will get very distinctive colors and very little amount of noise (even at very high ISO values). Another thing which more than makes up for the lack of focus peaking is the addition of the Dual Pixel AF technology, which provides the best possible focusing performance during recording among all of the available DSLRs and most of the mirrorless cameras as well. Add to that the very useful fully articulated touchscreen and the ability to make use of the very responsive Touch AF and you can see why the lack of advanced manual focus assist features won't be a problem with this camera.
Image stabilization is also handled well on the 6D Mark II, thanks to the 5-axis electronic stabilization that goes together with the DIGIC 7 processor and that can also work together with the lens based stabilization to provide you with very smooth videos. All in all, while it won't be the first choice of many professional videographers, more casual users will certainly find the 6D Mark II to be quite a capable camera for all of their movie recording needs.
Image quality
Now's the time to look at the all-important image quality and finally lay to rest all of the controversies and misconceptions surrounding the Canon 6D Mark II since the first reviews started popping out. In short words, you should have no problems in getting great images out of this camera if you know how to operate it.
The camera market may be filled with full frame cameras with sensors that are of higher resolution, but 26 megapixels is still more enough for you to be able to get very detailed shots (especially if you pair your camera with a decent quality lens). You can expect to get very accurate colors and a nice amount of contrast in your images as well. Noise performance is also on the highest level and you shouldn't be surprised to see that even the photos shot at ISO levels as high as 12800 still look pretty decent. Lastly, let's take care of the elephant in the room, the dynamic range.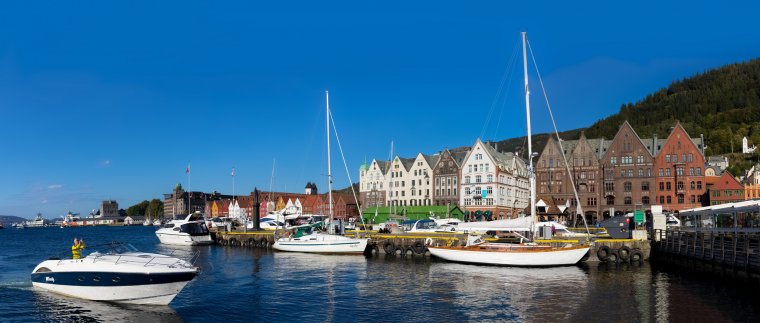 Photo courtesy of Terje T
We wouldn't argue against the fact that it isn't the best you'll find on a full frame camera, but it's far from being as bad as some reviewers portray it to be. You certainly won't be able to do any miracles when trying to pull hidden detail out of your severely overexposed highlights or underexposed shadows, but you'll certainly have enough room to rescues a lot of information if your exposure was moderately off. So, as long as you know what you're doing and you're aware of your exposure settings you'll be able to get photos that are of excellent quality, even with the "problem" of average dynamic range performance.
It's not as much as a problem with the camera itself when it comes to dynamic range as it was with the unrealistically high expectations that some reviewers had from this camera. You can never expect that a lot less expensive full frame DSLR such as the 6D Mark II should exhibit the same image quality as lot more expensive models.
Conclusion
The time has finally come to give our final opinion of the Canon 6D Mark II and there are two major questions that need to be answered; is the new 6D a worthy upgrade over its predecessor and does it make a compelling purchase on its own? Well, we can say with utmost certainty that it's both.
Despite all the stories surrounding its dynamic range performance the 6D Mark II upgrades on almost everything that could be found on the original; better body quality, more advanced wireless features, far superior focusing system, improved movie mode and improved shooting experience thanks to the more accurate viewfinder and better-quality screen.
The image quality has also received an overall improvement, even if the dynamic range is slightly worse, so it's yet another reason to make the upgrade. If, however, you've never owned a full frame DSLR before and you're trying to figure out if the new 6D Mark II makes for a worthy investment, then we can safely say that you should seriously consider it as one of the best options you'll get at its price point. You'll maybe be able to get a more professionally oriented second-hand full-frame DSLR for a similar amount of money, but we believe that owning a new and previously unused camera brings a lot more benefits over a few better features and maybe improved image quality. In our books, the Canon 6D Mark II is a great "little" camera that should make anyone but the most demanding photographers pretty happy to own one.
SaveSave
The following two tabs change content below.
An amateur photographer, songwriter, musician, computer and technology geek and an occasional comedian, I'm a little bit of everything. I always aim to pursue things I'm passonate about and try to look on the positive side of things whenever I can. My mission is to wrap my articles in that aura of positive energy and keep a healthy balance between being serious about my work and spicing things up with a little fun now and than. After all, life's a game and there's always a different way to play it.