Canon 5D Mark III – In-Depth Review of Canon's Flagship Gear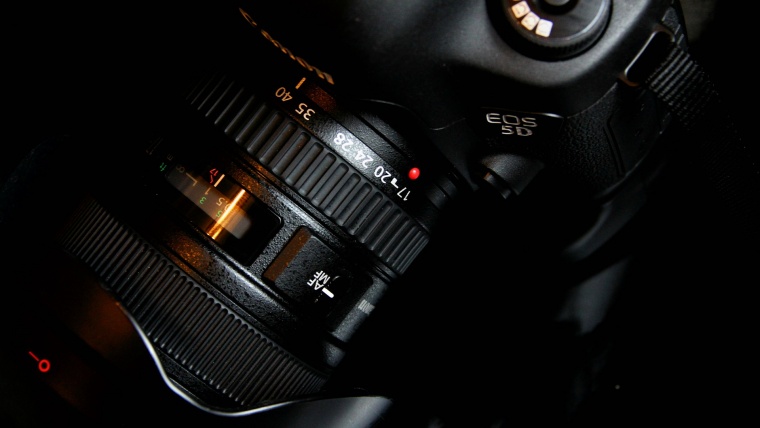 Canon 5D Mark III – In-Depth Review of Canon's Flagship Gear
www.sleeklens.com
The Canon 5D Mark III was and still is one of the best Canon full frame cameras your money can buy. The fact that it came out in 2012 and Canon still hasn't released its successor is really a testament to how good it is and how relevant it still is in today's market. With great image and video quality, rugged body, full manual control and all the expandability your heart desires this camera could easily be called a cult classic. So let's have a last good look at the 5D Mark III and see if all of this really holds true today. Let's see if it can withstand even the new models like the Canon T6s.
The first interesting thing about 5D Mark III is its sensor. It's a 22 megapixel full frame sensor with a native image ratio of 3:2. It strikes a great balance between having enough megapixels for pixel peepers to enjoy and having large enough pixels to give you impressive low light performance at high ISO values. The job of keeping the camera snappy in every occasion has been given to the Digic 5+ processor, a powerful little thing that can also be found in other Canon's successful cameras like the 6D, 70D or 1D X. You are given the option to shoot at ISO values ranging from 100 to 25600 that are also available in Auto ISO mode and three boosted ISO values: 50, 51200 and 102400.
Pros
1080p Max Video Resolution
Optical Built-in Viewfinder
Face Detection Focusing
22.0MP - High Resolution Sensor
102.400 Max ISO
61 Focus Points
Large 3.2″ Screen
1.040k dots LCD Resolution
1/8000s High Shutter Speed
6.0fps Fast Continuous Shooting
Long Battery Life (950 shots)
External Microphone Port
External Headphone Port
Weather-sealed
Timelapse Recording
Cons
No Wireless Connection
No Image Stabilization
No Articulating Screen
No Touch Screen
Heavy Body
Click to read the full Review
There are a lot of autofocus modes available whether you're focusing through the viewfinder of live view and the autofocus system comes equipped with 61 focus points, 41 of which are cross-type points. No matter if you choose the live view or the viewfinder for your photography needs your eyes are in for a treat. The screen on the back of the Mark III is a 3.2 inch unit of the Clear View II TFT LCD type while the viewfinder is a pentaprism one with a 100% coverage and the magnification of 0.71x. Shutter speeds available range from 30s to 1/8000 of a second and there's a burst rate of 6 frames per second for those looking to capture some fast moving subjects or just kids with too much energy to sit and wait while their daddy sets his new 5D Mark III up for a perfect shot.
Video courtesy of Andrii Sirenko
The maximum video resolution tops out at 1080p with a frame rate of 30 fps and is recorded in the familiar H.264 format. For your storage needs, there are two memory card slots, one for Compact Flash Type I cards and the other one for regular SD cards. Connectivity wise there's a USB 2.0 port for your data transfer and a mini HDMI port for connecting to a compatible HD display.
There are also ports for additional optional GPS and Wi-Fi units available and the battery pack provided is an LP-E6 unit with an estimated battery life of 950 shots. All that goodness is packed in a durable magnesium alloy and weather sealed body with a substantial weight of 950 grams. So you'll be gaining a brand new camera as well as some additional muscle mass for your arms, seems like a match made in heaven, doesn't it?
Body and handling
The 5D Mark III brings a very familiar Canon design with a few tweaks here and there. We've already mentioned how durable its body is and how good the screen and the viewfinder are. While looking through the viewfinder you get the option of seeing different types of grid lines to help you frame your shots as well as giving you an easier way to spot which AF points are currently active. There's also an integrated "warning" system that can be set to show a little exclamation mark to remind you that you have one of the 6 offered modes turned on and these are: Monochrome shooting, ISO Expansion, WB Shift, One-touch Quality, Spot Metering or Auto Lighting Optimizer. We can say the same thing about all the buttons and dials, there's one available for each of the important functions that you need and they also feel very well built.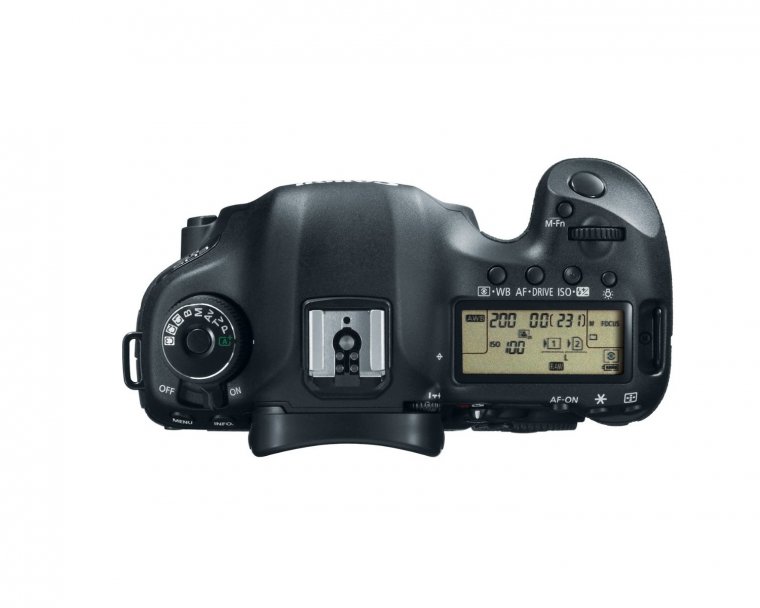 There's also a very useful LCD on the top right of the camera that is also illuminated and very useful for viewing and changing all of your important settings while shooting through the viewfinder. The main mode dial is the same affair that we've already seen on the other Canon's professional cameras but brings one new addition, the Auto+ mode. While it doesn't sound like a very useful feature on the camera of this caliber it can still be a real life saver in those situations where you just need to take that shot no matter what and time just isn't on your side.
One other feature brought over from other cameras is the combined live view/movie mode switch which brings you a quick access to live view in stills mode and gives you a 16:9 ratio frame while in movie mode to help you compose your videos more easily. The Q button is still here and takes you to the interactive controls screen that allows you to change some additional settings that usually aren't accessible via the buttons on the camera. Canon also brought some new buttons to the table and these are the Rate button (allows you to rate your photos while viewing them), Magnify button (a replacement for the zoom in/zoom out controls) and a button with a paintbrush and a rectangle on it which is used for quick access to Picture style, Multiple Exposures and in-camera HDR while in the stills mode.
Performance
Performance is another area in which the 5D Mark III excels. The power of the Digic 5+ processor is really noticeable in real word usage whether you're just going through the menus or firing a burst or two. The maximum burst rate is a very respectable 6 fps and you even get an unlimited buffer while shooting in JPEG and using a fast CF card.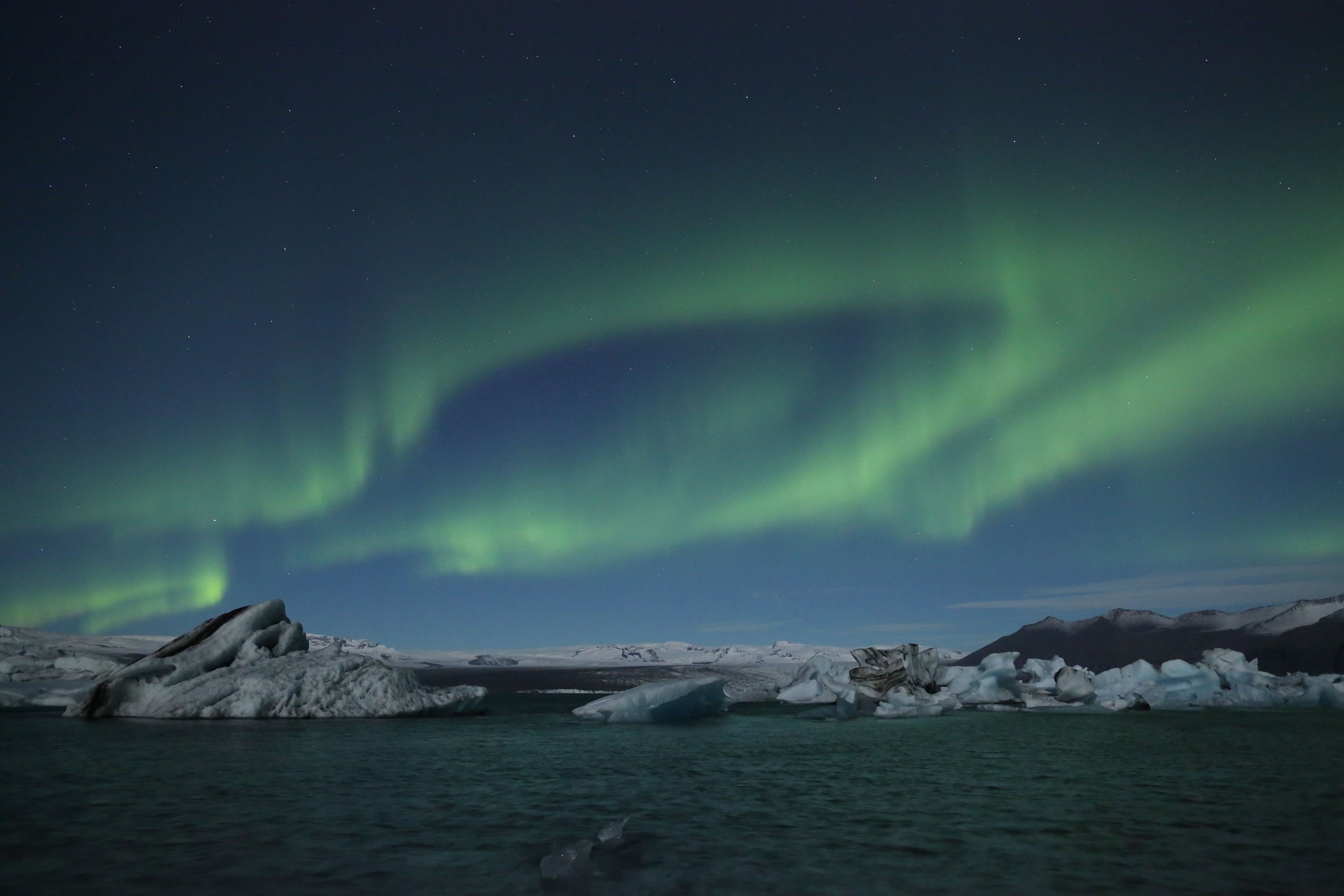 Photo courtesy of Canon Japan
The story with RAW files is a little different but still far from being bad; 17 RAW frames while using a CF card and 14 while using an SD card. Regarding the battery life, it's rated at 950 shots or approximately 1:30h of video recording. You can gain more endurance by using the optional BG-E11 battery grip which should totally relieve you of any troubles with battery life.
Autofocus
Keeping up with the positive vibe, it's time to talk about autofocus. It is not quite as good as the one built into 1D X but comes very close to it and that says a lot. We're talking 61 focus points, 41 cross-type, and 5 of them double cross-type. The number of cross-type focus point changes with the aperture of the lens you are using, meaning the autofocus gets more sensitive the more light reaches the sensor, so to fully utilize all it's tracking capabilities use a lens with an aperture of F2.8 or more.
Another thing that helps with tracking moving subjects is the 63-point color-aware metering system. The AF menu also received an overhaul and became more straightforward without lacking any important settings you would expect to find under it. You can still adjust things like the sensitivity of AF points, the amount of AF points you want the camera to use as well as AF micro adjustment for those lenses that have back or front-focusing issues.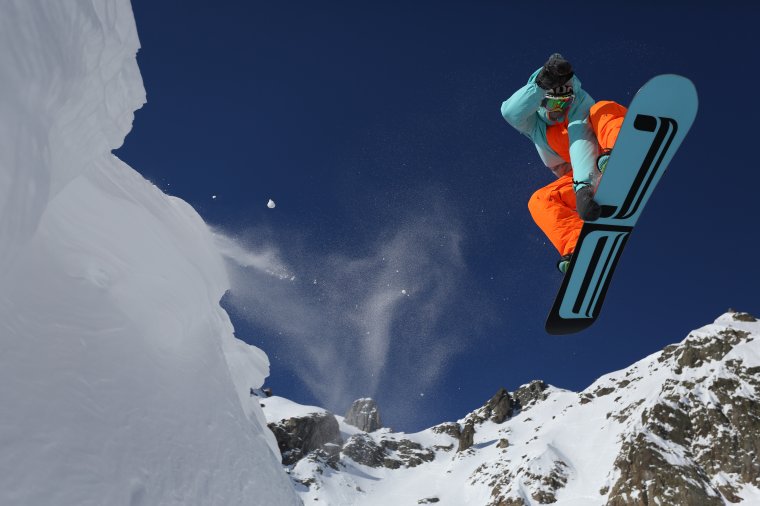 Photo courtesy of Canon Japan
While the 5D Mark III wasn't specifically built for sports and action photography in mind it still does a decent job in that aspect. It locks onto your subject very quickly and mostly tracks it well even while shooting a burst of images with maybe a few soft photos in the end. Just don't forget to switch to AI Servo mode before attempting any type of these shots. Focusing on static subjects is handled by the single AF mode and it performs very well, even in low light. While in live view you get the option to either use the phase detect AF mode (AF Quick) or the slower contrast detect mode.
The contrast detects AF is the most reliable of the two and also comes with Face detect feature. Both modes are still considerably slower than the traditional phase detect system used while shooting through the viewfinder but they can still have their uses. Combine that with the on-screen magnification for fine tuning your focus or the ability to view exposure changes live through the screen and you get some useful tools for some branches of photography like macro or studio work.
Video quality and features
It's a quite known fact that the Mark III as well as its predecessor are both very powerful video cameras and are used by numerous professionals. The Mark III tops that with some noticeable improvements, so let's talk about some of them. Firstly, thanks to the Digic 5+ processor you get fewer moire artifacts and the less rolling shutter effect that plagued the Mark II. There are also some new encoding options like the "All-I" compression mode which improves image quality by treating each video frame independently during the compression.
You do get larger file sizes because of that but also a much easier video to work with while editing. Another notable addition that professionals will appreciate is the headphone jack which of course gives you the ability to nail your audio levels while monitoring them.
While shooting in manual mode you can adjust all the necessary parameters like ISO, aperture, shutter speed and more. All the other modes found on the mode dial work the same way as they do in the stills mode meaning that getting the right set of options available to you means choosing the right mode. The Q menu also works in the movie mode and you get two different sets of settings, one while you not recording and one when you are. When your camera is in idle you can adjust things like Auto Lighting Optimizer, image or video quality, default memory card or the sound recording levels and when it's recording you get the usual set of options like ISO, aperture and shutter speed.
Image quality and features
Before we get into the image quality itself, it's necessary to mention some important features that will help you take better photos. Firstly, we have corrections; distortion and peripheral illumination corrections as well as the chromatic aberration compensation. The distortion correction fixes the barrel distortion problems caused by a lot of lenses; peripheral illumination correction removes vignetting and CA compensation removes color fringing. They all work as advertised with very minimal loss of image quality so there is no reason not to enable them while shooting.
Photo courtesy of Canon Japan
Another myriad of interesting features is revolving around HDR. First one is the Auto Lighting Optimizer which increases the shadow detail in high contrast situations and it comes with three levels of adjustment: Low, Standard and Strong. The second one is the Highlight Tone Priority. It's used to bring you an extra stop of dynamic range to your highlights and the increased dynamic range is also retained in your RAW files as well. Lastly, there's the built-in HDR mode. It works just like you would expect the HDR to work; when you press the shutter button the camera takes three shots in a row: one correctly exposed one under-exposed and one over-exposed and combines them all into one image.
The camera also saves the accompanying RAW files just in case you wanted to merge them yourself on your computer. After you've taken the HDR shot you can apply 15 different presets to your image to get the look you desire. Now, there's a lot to say about the image quality of the 5D Mark III, so let's start with dynamic range. It's generally good and you have a decent amount of room to play with your highlights and shadows, but there is a noticeable increase in noise levels when bringing the shadows up from the underexposed areas. It can still be fixed in RAW but it's a thing to consider if the dynamic range is your main concern when buying a new camera.
The High ISO performance is also good, yielding very usable images up to ISO 6400 and even higher values if you're skilled with RAW files. The same thing can be said about sharpness, it's also good, but not perfect. The main culprit that's stopping the sensor in the 5D Mark III from really spread its wings are the JPEG algorithms. It seems like Canon neglected them a little like they thought that no one buying this camera will shoot in JPEG mode.
Many issues are caused by the aggressive noise reduction which is completely unnecessary on the camera with this kind of potential. They often make the details look softer than they should and even make you lose contrast detail on some occasions. You can get somewhat usable images by playing around with the in-camera image adjustments, but you still won't get the results you would expect to get from a full frame camera.
Luckily, all these issues are easily rectified just by switching to RAW mode and we really recommend you to stick with it. If you aren't used to shooting in RAW, well this is your chance to finally learn to work with it and at the same time get the most out of your camera. So to throw all the negativity out of the window, take those JPEGs and shoot them to the moon and get the image quality powerhouse of a camera that you deserve.
Additional features
We should also mention some additional features that make the 5D Mark III the well-rounded camera it really is. One way to get in touch with your creative side is by using the multiple exposure modes. You can blend from 2 to 9 different exposures into one image and get some interesting looking images when used the right way. You also get additional options with blending like being able to make one exposure brighter or darker or the additive option for getting a lighter picture in general.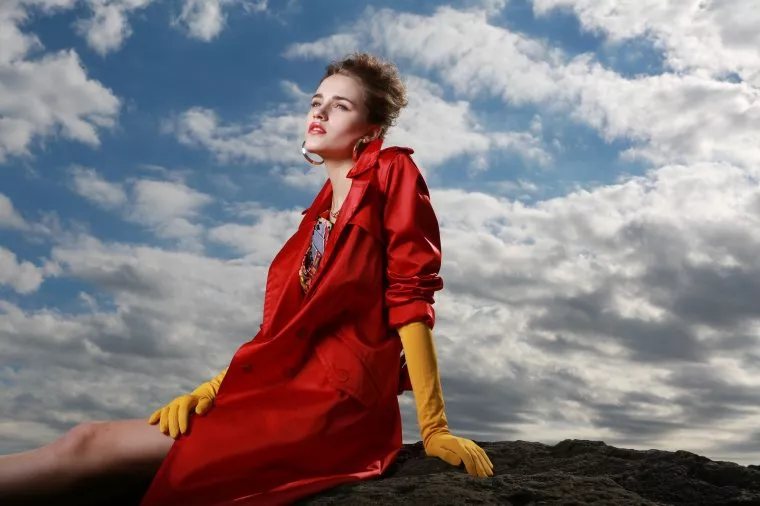 Photo courtesy of Canon Japan
Other creative features include a wide array of different Picture styles and these are Standard, Portrait, Landscape, Neutral, Faithful and Monochrome. These can be applied after you've made your shot or during in-camera RAW file conversion. One last feature that could be useful to some is the Silent shooting mode. It really does make your shutter quieter and it's achieved by slowing down the shutter and mirror action at the expense of additional shutter lag.
The silent shooting mode is available both for live view and viewfinder shooting. Naturally, the effect is more pronounced in live view because it requires no mirror movements.
Conclusion
So is all the hype surrounding the Canon 5D Mark III justified or is it just the result of the popular brand name? Is this camera really that good or is it just our minds playing tricks on us and making conclusions based on previous positive experiences that it automatically assigns to the Canon name? Yes and yes, it's all true! Canon really did manage to make a camera that should make almost every photography enthusiast out there into a very happy and proud owner.
The image quality is here (ahem, RAW, ahem), the speed is no issue at all no matter the usage scenario, battery life is great, everything about the body and all the controls is well made and both the viewfinder and the display are a joy to use while shooting.
Now there's just a matter of finding some pocket change inside underneath your couch and buying a few of those "L" types of lenses and you are good to go. Your inner professional can finally come out of its shell and you are ready to take on the world. This was the story of the Canon 5D Mark III, a camera that was born to be a legend.
Looking for an updated version of this camera? Then check our review of the Canon 5D Mark IV
The following two tabs change content below.
An amateur photographer, songwriter, musician, computer and technology geek and an occasional comedian, I'm a little bit of everything. I always aim to pursue things I'm passonate about and try to look on the positive side of things whenever I can. My mission is to wrap my articles in that aura of positive energy and keep a healthy balance between being serious about my work and spicing things up with a little fun now and than. After all, life's a game and there's always a different way to play it.