Canon 1D X Review: One Full Frame Flagship to Consider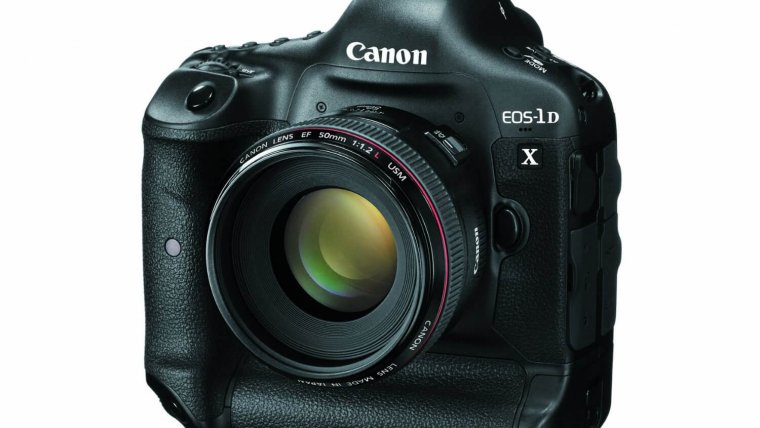 Canon 1D X Review: One Full Frame Flagship to Consider
www.sleeklens.com
We have quite a different review at our hands today, as it's time to take a look at an older, but still a quite relevant camera and decide if it's still worth an investment over any modern camera on the market like Canon 80D which is also a Digital Single Lens Reflex but has an APS-C Sensor. The device in question is Canon's professional flagship from 2012, the 1D X. What's specific about this DSLR and the other ones that fit in its class is that they could be considered to be timeless and very usable after many years of its release; which shouldn't come as a surprise when you take into account that these are some of Canon's most expensive and best cameras in the market, see here.
So, what really makes this camera relevant even in 2017, six years after its initial release? Well, there are a couple of things, but only three words are required to describe it: speed, power, and quality. It is still a very fast, feature-packed and extremely well-built DSLR, even by today's standards and that makes it a really compelling purchase over a lot of other cameras; assuming you need all of these aspects of a camera to be covered in a best possible way. So, instead of going back in time, let's take a look at the 1D X from the entirely new perspective and see how well it carries all of the years that have accumulated on its back since its release and is it still capable of showing other DSLRs how things we did on the more expensive side of photography.
The Canon 1D X is built around the 18 megapixel full frame sensor and back in the day it was a big upgrade from the smaller APS-H sensors that Canon used to put in their professional cameras. While the resolution of 18 megapixels doesn't sound as impressive as it once was, it's still more than enough for the type of work you are expected to do with this type of camera, which is usually journalism and most of your photos will end up on the web or in a magazine or newspaper and thus don't require enormously high resolution to begin with.
Pros
FullHD Video Resolution
Optical Built-in Viewfinder
Face Detection Focusing
Environmental Sealing
Timelapse Recording
Long Battery Life
Dual-axis Electronic Level
Magnesium alloy body elements
High Shutter Life Expectancy
Cons
No Wireless Connection
No Image Stabilization
No Articulating Screen
No Touch Screen
Heavy Body
Click to read the full Review
One of the main selling point of 1D X has to be its burst rate speed, which tops out at an impressive 14 fps. This means that the 1D X is still one of the fastest full frame cameras out there and really serves as a showcase of longevity of these types of cameras. The dual DIGIC 5+ processors are also responsible for that burst rate and the generally great performance during use. The 1D X is also able to shoot at wide ISO range from 100 to 51200 (lowest expandable value being 50 and highest 204800). To ensure a fast and reliable focusing performance, Canon decided to equip this camera with a very capable 61-point phase detect AF system which comes with 41 cross-type points to give the camera the ability to track moving subjects with ease.

Aside from being extremely durable and resistant to the elements, the body of the 1D X also comes with a few useful features and functions. On the back of the camera, you'll find a large 3.2 inch Clear View II TFT LCD with a respectable resolution of 1,040,000 dots and the optical pentaprism viewfinder with a 100% accuracy and a magnification of 0.76x. There's no built-in flash unit (as is the case with all of Canon's professional DSLRs), but you do get a mini-HDMI port, dual Compact Flash card slots and the ability to connect the optional Wi-Fi and GPS units. While this isn't a type of camera that was created primarily for video recording, the 1D X does come with a basic 1080p 30 fps mode, an integrated mono microphone and a necessary jack to connect an external one. I think we can all agree that the Canon 1D X still sounds like a very capable workhorse of a camera and its specifications certainly prove that. Now, as always, let's take a closer look at its body and see what kind of functionality you can expect from a special DSLR like this one.
Body and handling
The first thing you would notice about the body of the 1D X is how large and bulky it is and there's a very good reason for that. This is one of those cameras that were made to be as rugged as possible, but also have a ton of physical controls and great battery life and that had to come at a cost of its size and weight. This certainly isn't a DSLR you would carry with you all day long unless your job demands it. Like most of the high-quality cameras out there, the body is made out of magnesium alloy and is also very tightly sealed from the elements. The 1D X also feels very natural and comfortable in the hand, no matter if you're using it in a portrait and landscape orientation. It's all due to having a design that was optimized for use in both orientations, meaning it has an additional grip and a shutter button at its bottom. There's also a lot of controls given at your disposal, from the basic button and dials to the extra ones that are programmable and can be used to access much less common features with just one press of a button.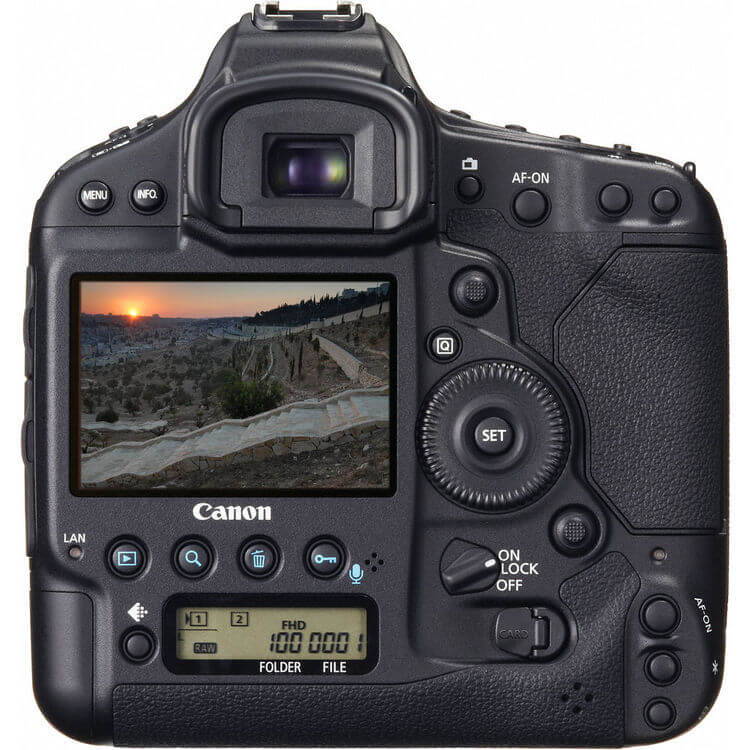 So, hold on tight, this is going to be one of the longest trips around a camera that we've ever made. Just as you start looking at the camera from the front you'll notice that there's a lot of things going on here. There are four buttons located on the right of the lens mount: Multi-function 2, Depth-of-field preview, Vertical-grip depth-of-field preview and. You can already notice the outgoing theme here, the Canon 1D X aims to bring you almost the same comfort and functionality with using the camera in portrait mode as when you're using it in the landscape. Other things we find here are the Lens release button, one mono microphone, as well as the Vertical-grip shutter button. Moving to the right side of the camera reveals the card slot cover which protects the dual CF card slots, a Vertical-grip on/off switch, a Vertical-grip Multi-function 2 button and the Vertical-grip Main Dial. The left side is reserved for all the available ports, as well as the battery release handle. These ports are system extension terminal, external microphone jack, Ethernet RJ-45 port, a remote control terminal, PC terminal, mini-HDMI port, as well as the A/V Out/Digital port. Looking from the top also reveals a lot of interesting stuff. On the left of the hotshoe sit the Mode, AF/Drive, and Exposure metering buttons, while on the right we find the LCD panel illumination, White Balance, Exposure compensation, ISO, Multi-function and shutter buttons as well as the top control dial and the top LCD panel. The LCD panel in question holds useful information such as your current shooting mode, ISO, shutter speed, aperture, battery life and much more. The action doesn't stop when we look at the back of the camera as it only intensifies even further. Right from the top, there's an array of buttons found on the both sides of the viewfinder: Menu, Info, Live view, AE lock and AF points selection buttons to be exact. Right below the screen we find even more (Playback, Zoom, Delete, Protect/Voice memo and Card/Image size selection buttons) as well as the rear LCD panel. Then there are the rest of the controls which are located on the right side of the screen; a Multi-controller, Quick control button, Quick control dial, Setting (SET) button, Power/Multifunction lock switch, Vertical-grip Multi-controller, a Card slot cover release handle, as well as the Vertical-grip AF start, Vertical-grip AE lock and Vertical-grip AF point selection buttons.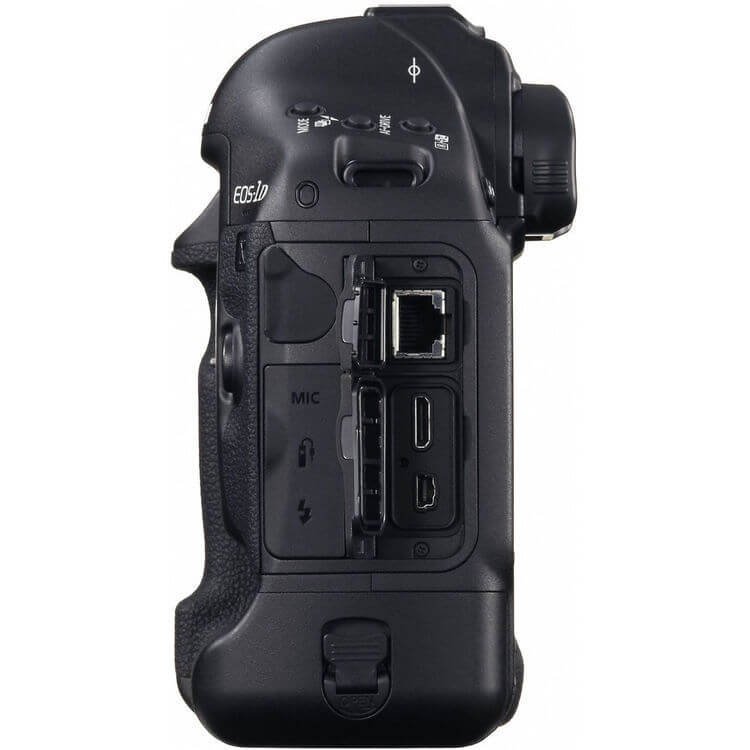 Well, it seemed like this journey around the camera would last forever. It's true that the Canon 1D X is not the only camera of its kind, but we are surprised time and time again when we are reminded how much stuff can you fit on a DSLR camera if you try hard enough. Now, onto some words about the user interface and a few interesting features that will make your life easier. In regard to the look and feel of all the menus and elements of the interface, they are your standard Canon affair, meaning that you get something that's clean, intuitive and easy to navigate. You'll only need some time to configure the camera's behavior to your liking, but that's to be expected with such a complex piece of gear. The first interesting function that impacts the usability is the Multi-function lock switch which when enabled prevents your current settings from being changed if you accidentally use the Main dial, Quick control dial or the Multi-Controller. The second useful feature has to be the Quick control screen, which has a dedicated button located on the back of the camera. It can be used to access and quickly adjust all of your most important settings in one just one place and without having to make additional steps. Then there's the ability to customize the functionality of some of the buttons and dials (there's 11 of them in total available to be reprogrammed). You would expect that the M-Fn and M-Fn2 buttons can be customized to hold the similar amount of functions, but that's not the case here as the M-Fn2 button is a lot more flexible in terms of available functions. While the overall amount of customization is quite impressive, we do wish that you could assign more functions to some buttons, or just be able to assign the same one to each customizable button available. It's quite confusing to keep track to which of the buttons or dials the function can be and can't be assigned to and the official manual presents all of the available functions in a slightly confusing manner, so you'll definitely need some time to figure it all out. Lastly, you can make use of the three included custom shooting modes (C1, C2, and C3). You can switch between them by using the M-Fn button. The number of settings and adjustments that can be remembered by the camera is staggering as they can range from simple exposure settings like the White Balance, Bracketing or Lens aberration correction to more advanced ones like Mirror lockup, Silent control or the External Speedlight control. So, there's no denying that the Canon 1D X is a very powerful camera in terms of pure control, handling, and usability, but it also requires a very knowledgeable individual to make the most out of its features and to be able to use it as intended. If you're looking for a camera that's simple and easy to use, then the 1D X certainly won't be your cup of tea.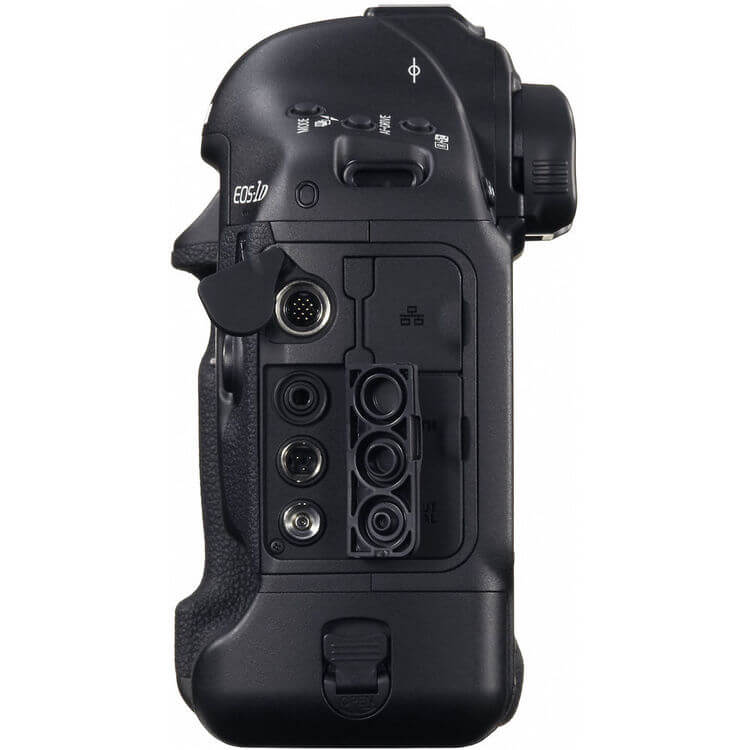 Autofocus and performance
What shouldn't be surprised about the 1D X even a little bit is that this camera puts a big emphasis on focusing performance and this is one of the main reasons that it costs so much money. While there are a lot of other cameras on the market with capable focusing systems, none will give you such a reliable performance as the 1D X and similar DSLRs will. It doesn't matter if you're shooting regular photos of static subjects or you're out and about and taking pictures of sports events or some fast-moving action, the 1D X will perform consistently good and get you a lot of keepers, which is essential for a camera that's aimed at professional users that are earning their living with their photography. The only rare slowdowns we could notice was when we were shooting in low light, but that's to be expected from any camera released in 2012 since the AF system still wasn't as technologically advanced and sensitive to light as they are today. You can choose between two main focusing modes on the 1D X, One-Shot or AI Servo AF. The One-Shot AF is your regular mode best suited for still subjects, while the AI Servo AF is best suited for moving ones since it constantly refocuses when the shutter button is pressed halfway. After you've chosen your focusing mode, you'll need to decide which AF Area you should pick. You can choose between five of them: Single-point Spot AF (best used for very precise focusing), Single-point AF (lets you choose one focal point of your choice), AF point expansion (uses the focus point you've picked and its surrounding focus points), Zone AF (lets you choose between the 9 predefined focusing zones) and lastly, there's the 61-point automatic selection AF (the camera uses all of the available focus points and decides which ones to use based on the current scene you are shooting in).
So, there's no denying the fact that this is a very powerful DSLR when it comes to focusing, but how well does it handle during use? The answer is, great! This is a true definition of a workhorse camera. No matter what you do with it and when you do it, the performance will always be excellent. It powers on in around half a second, it powers off even faster and it's able to take a photo in less than 0.2 seconds. Buffer clearing times were also excellent and we never had to wait for more than a couple of seconds before we were given the chance to fire another burst of images. Now, on to something you are all curious about, the burst rate performance. The 1D X comes equipped with two modes: Continuous Super High and Continuous High. The Super High mode can shoot at a speed of up to 14 fps, but only JPEGs are supported. You can expect to get a buffer size of around 45 shots when in this mode. The Continuous High is the regular 12 fps mode, which of course supports both RAW and JPEGs. In this mode, you'll be able to get around 55 JPEGs or 31 RAW files before the buffer has to clear itself. All in all, it's a great performance, no matter in which mode you're shooting in. Lastly, let's talk about battery life. In short, it's excellent. The Lithium-ion battery inside the 1D X is rated at 1120 shots per charge, which means that you can easily shoot the entire day and never run out of power; as you would expect from a camera that weighs more than 1 kg. We didn't expect we'd have anything to complain when it comes to performance and we don't. The Canon 1D X really meets all of the expectations you would have for a camera that was built to shoot fast and for a long time.
Video features and quality
We believe that it's pretty clear that the 1D X wasn't created to be a movie-making camera, but rather one that's entirely focused on taking stills. That's not to say that you can't get some nice-looking videos out of it, but you really shouldn't consider it as your main device for this job. A movie mode that records in 1080p and at 30 fps wasn't unusual for a camera back in 2012, but it's less than ideal in 2017 when most of the advanced cameras have the ability to shoot at least at 60 fps or at 4K resolution. A positive thing here is that you're given the choice of recording in two different compression formats: IPB (smaller files, with more compression applied) or ALL-I (larger files, but better suited for post-processing).
All of the exposure modes that are available for stills also work for video recording, so you can choose to shoot in Program mode and leave all the exposure adjustments to the camera or switch to Manual mode and take control of them by yourself. Autofocus is available during recording, but not in a continuous form. This means that you can only refocus by pressing the AF-On button or focus manually. It's one of those unenviable limitations of DSLRs from the time when their movie modes were still catching up to the camcorders and weren't quite there yet in terms of usability. While the 1D X may not have the headphone jack for easier audio monitoring, it does have a microphone jack. This means that you can easily record high-quality audio and also manually adjust its levels while recording. The quality of videos recorded with the 1D X is very good for 2012 standards, but pretty average when compared to modern cameras. There's a decent amount of detail available, but neither the sharpness or the dynamic range impress enough for such a pricey camera. As we stressed at the beginning of this section, buying the 1D X to primarily shoot video with is simply not worth it.
Image quality
Now, before we are able to conclude this review, we need to see how well the 1D X holds in terms of image quality by today's standards. Our conclusion is that it holds very well for the most part. It's still able to produce sharp and detailed images, especially if you pair it with a nice quality lens. The resolution of 18 megapixels is still enough for high-quality medium prints and for photos that are being used for a website or a newspaper. Dynamic range is your traditional Canon affair; good, but not the best around. Noise performance is excellent even for modern standards and you'll easily be able to get very usable images up until the ISO of 6400. Using ISO values higher than that is only recommended for small prints and in some cases web use.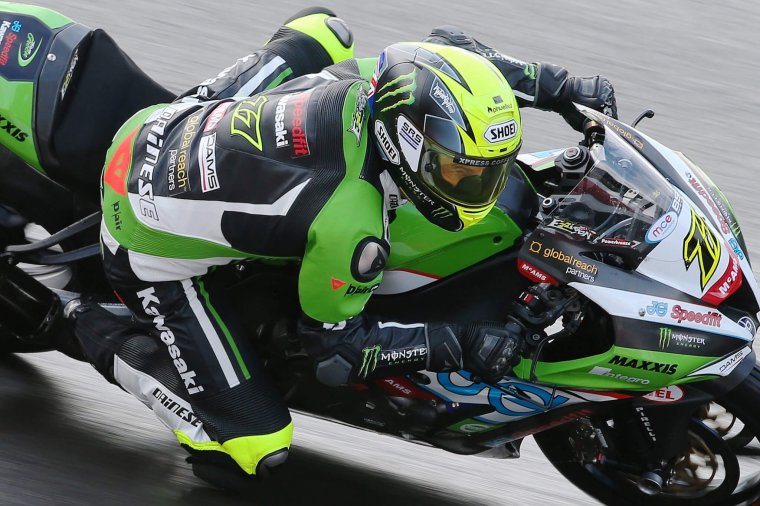 JPEG rendering is also nicely pleasant and there are no ugly issues like too much sharpening or heavy noise reduction when it's not necessary. If you're mostly a JPEG shooter, then you'll surely be able to make use of the included Picture Style features. You are given the option to choose between Auto, Standard, Portrait, Landscape, Neutral, Faithful or Monochrome styles and you can edit and save three User Defined ones. When creating your own you can change four different parameters (Sharpness, Contrast, Saturation and Color tone) and really create your own customized look. Expect for the average dynamic range, there's really nothing else left to complain about the image quality of the Canon 1D X, it's a camera that is able to produce beautiful images even to this day.
Conclusion
It was certainly fun to get a chance to take another look at the classic camera such as the 1D X and see if it can still compete with the best cameras on the market 5 years after its release. Well, it surely can to some degree. It still has the body that's built like a tank and has more functionality that most of you will ever need. The 18-megapixel full-frame sensor still produces beautiful and noise free images in most shooting conditions.
Performance is great no matter how you look at it and the 12 fps burst rate is still impressive as it once was. Great battery life enables you to shoot for a long time and the AF system is still able to track moving subjects with good accuracy. The only thing that holds the 1D X back from being the ultimate all-around camera is its movie mode. Despite the fact that the quality of produced videos isn't bad at all, only being able to shoot at 1080p resolution at 30 fps and not having continuous AF during recording, certainly isn't ideal for any video shooter in 2017. So, is the 1D X still worth the money? Yes, but only if you're a sports shooter or a journalist who needs to get the best speed, reliability, and noise performance at any cost. Looking for a camera with CMOS Sensor, why not try Nikon D3400?
Best DSLR cameras of your choice? Click here.
The following two tabs change content below.
An amateur photographer, songwriter, musician, computer and technology geek and an occasional comedian, I'm a little bit of everything. I always aim to pursue things I'm passonate about and try to look on the positive side of things whenever I can. My mission is to wrap my articles in that aura of positive energy and keep a healthy balance between being serious about my work and spicing things up with a little fun now and than. After all, life's a game and there's always a different way to play it.