Photographer's Passion: An Interview with Mike F. Shaw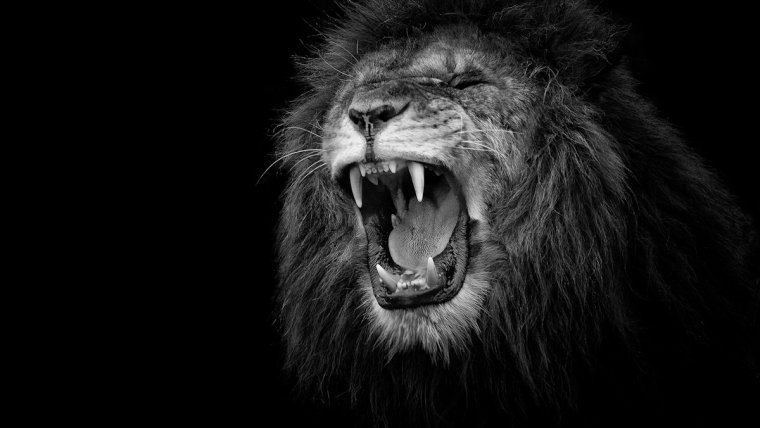 Photographer's Passion: An Interview with Mike F. Shaw
www.sleeklens.com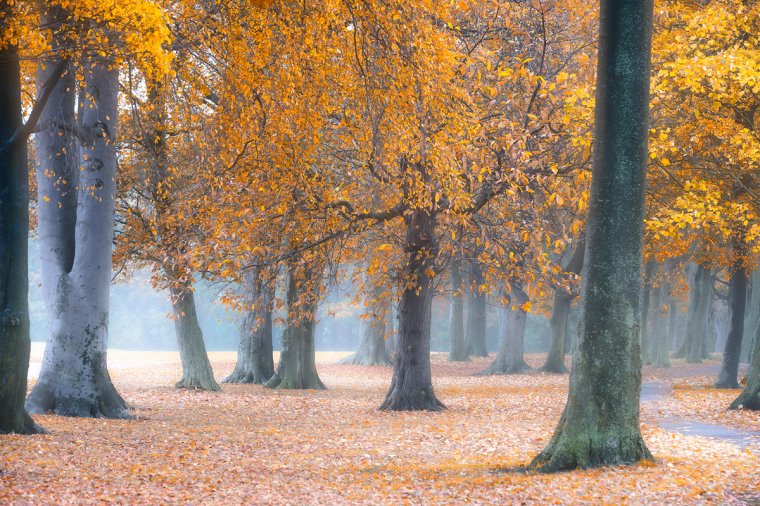 Considering himself a working class man, Mike Shaw is a self-taught photographer who through his dramatic images and words caught the attention of thousands of people on a variety of social media platforms. His outstanding work has lead to his being published internationally in several magazines. Mike has also won numerous awards for his photography and has sold his fine art around the world.
Is photography a career path for you or is it something you do for love?
It was always a love thing, from day one. It ebbs and flows like the tide at times, as does with anyone in the creative arts, but its only recently I have decided to be more serious in my outlook and take it up another level. 2017 should be a whole different ball game as I hope some plans that are in the pipeline come to fruition.
Can you give us a few little hints about that pipeline Mike?
I hope to be associated with a creative company and to be traveling the UK delivering some form of training to students. The plans are in the early stage, but I'm waiting for meetings to be held to start the ball rolling. I'm also going to be looking at the possibility of some form of collaboration with other photographers in the future. I'm also looking at producing another book of my work.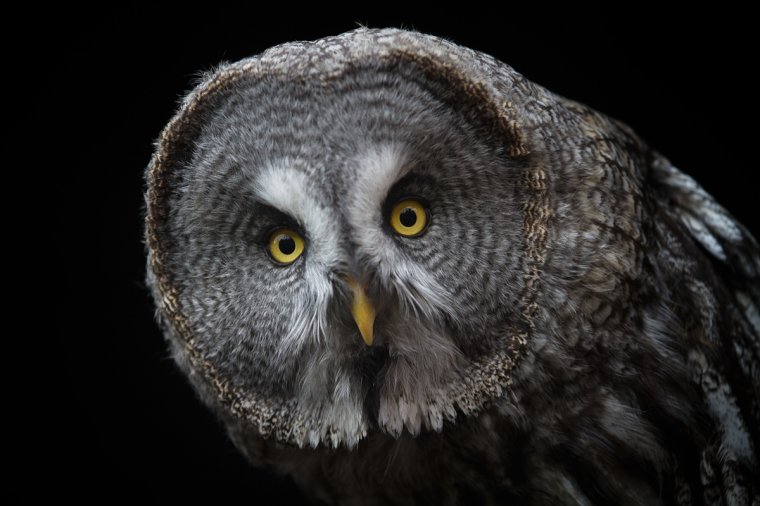 How did you get started with photography?
I was always into creative arts but lacked the patience to see anything through; I had a garage full of half finished canvases that I was never going to complete. I looked at photography as a way of sating my need to create with a fast turn around, with digital it was a case of taking an image, don't like it delete it and take another. I bought a cheap bridge camera in 2006 to see how I would get on. I fell in love with the medium and never looked back, moreover, it taught me patience that I never used to have.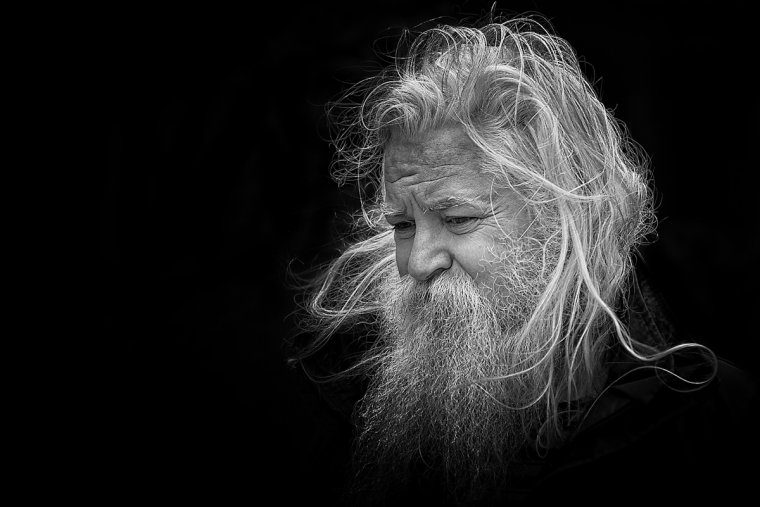 Your body of work is varied from landscape to street photography to big cats – It almost seems as if you are trying to bring awareness to some issues … What are some of the stories you are telling with your images?
The homeless and street people are dear to me. It was a challenge I set myself a few years back to try portraits to become more accomplished with photography. I started to photograph them and eventually I started to speak with them, learning their stories and that was the point I knew I had to put their stories out there – they were ignored as a whole. I intend to force people to look at what they don't want to see.
Animals were another challenge, and again with them, I fell in love, the big cats got me from day one and I started to study both them and the issues they face. Once again I try to convey that we are losing these magnificent animals at an alarming rate. Landscapes are there to simply show people we still live on a beautiful planet.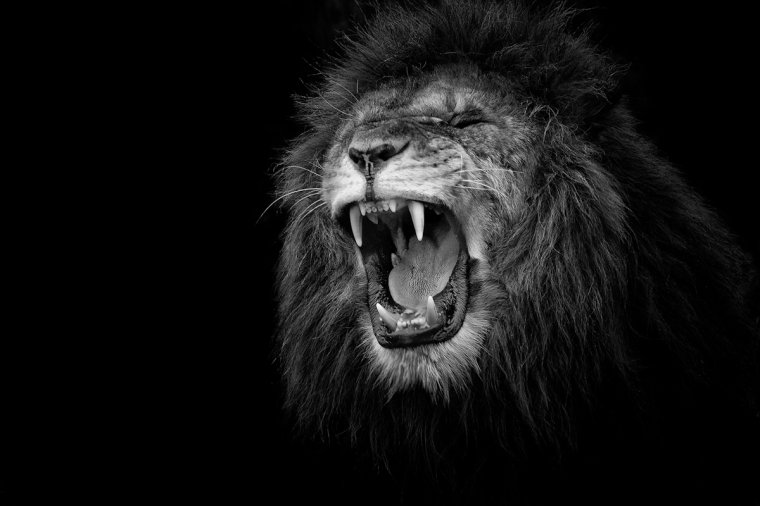 "Whats more we are story tellers – sometimes allowing the images to narrate the story, sometimes by our own narration – but each image brings something new to the table, a story of its own. We are not just photographers, we are so much more." – Mike Shaw
You are a self-taught artist – what does this mean to you?
I was never good at instruction, reading manuals or school if I'm honest. I knew I would never read the manual to a camera unless I really got stuck on something so I never bothered. I spent time looking at what other photographers were doing and tried to emulate their work, I soon found out by doing this I was dooming anything I did to look like their work so I soon stopped.
I pushed buttons, tried many different settings until I finally figured out what I wanted the camera to do. To this day I still glaze over when photographers start to talk about crop ratios etc, it holds no interest to me. I consider the camera in the same way a painter would utilize a brush. It's a tool at the end of the day.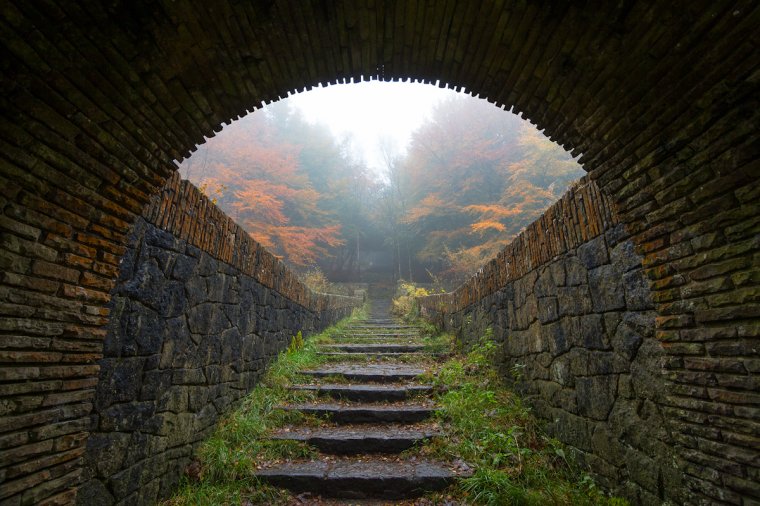 What is your post process like?
Most would consider it strange, my two mainstays are Adobe Lightroom and Photoshop and I will run from one to the other all the time. I don't use presets, I hate them, they are the curse of creativity – use a preset and your work is going to look the same all the time. Even worse are those that buy others presets, why would you want your work to look like someone else's?
I use Nik Softwares plug in's extensively, I was fortunate to have been given them a long time ago by Nik themselves and I love them, having used them for many years I know my way around them and know what I need to do from the moment I open the image up. I don't use catalogs instead preferring to use my own and I don't work in multiple layers. I will edit some of the images, if I'm happy I'll merge the image then move on to the next phase.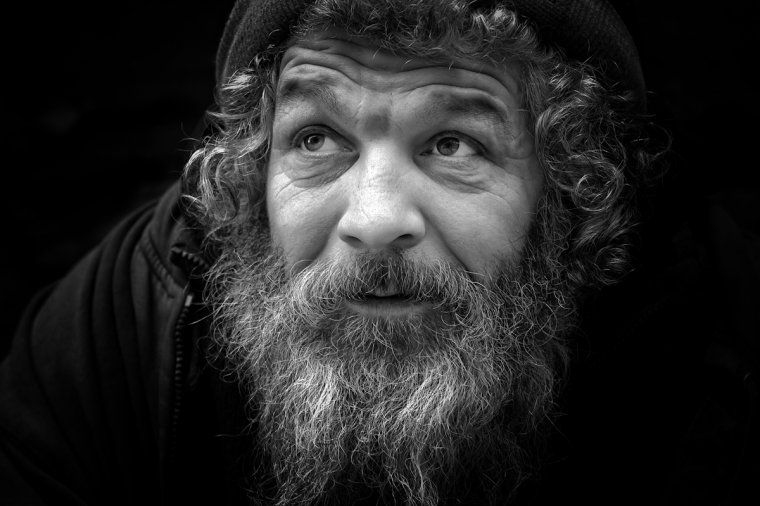 The striking Images of animals and people against a pitch black background is quite unique – is this a post process practice of your own making?
It is and isn't. I looked at the old master's painting such as Rembrandt and how they painted with light and shadows and looked to see how I could do it in photography. I shoot exclusively in natural light so I needed to find a way I could manipulate that in post editing. After many failed attempts, I found a way though the dodge and burn tool in Photoshop and other tools as well. It was only after I started to put this body of work out there did I discover it has, in fact, been done for a while. I had just found a different approach to it. It will only work with certain images but I have gotten to the point I know which image to edit this way from the moment I hit the shutter button.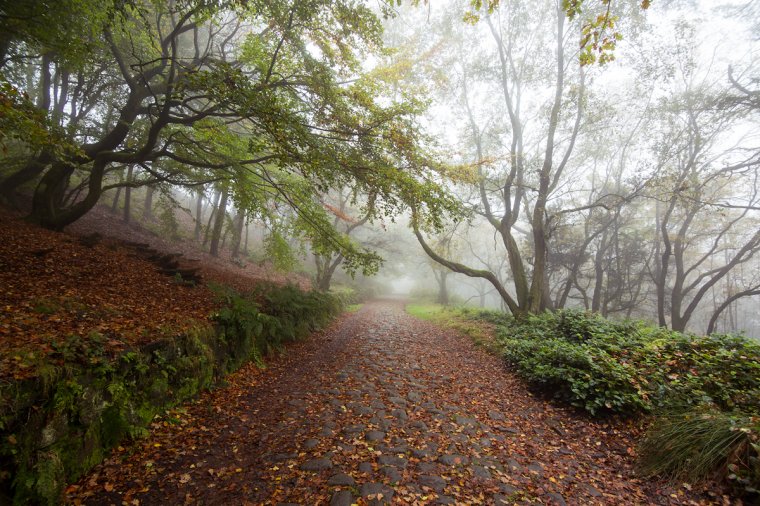 What is your favorite aspect of photography?
Being able to capture that moment of time that becomes history a microsecond after you press the shutter button. I find that fascinating and struggle to delete any image I take, I have a few hard drives currently full of all the images I have taken over the years.
What would you like the readers to know?
I tend to lay myself bare on social media so I don't think there is a lot more I can tell them. I do though believe anyone is capable of being creative, it's just a case of finding the right outlet.
Some social media profiles where people can find Mike F. Shaw:
https://www.facebook.com/MikeFShawPhotography/
https://www.facebook.com/mikefshaw
https://plus.google.com/+MikeShaw
http://mikefshaw.deviantart.com/
https://ello.co/mikefshaw
The following two tabs change content below.
Lisa Mikulski is a writer and photographer specialising in art, design and culture. Based in Gothenburg, Sweden, Lisa's words and images have appeared in numerous publications in print and online. Most recently she has written for Göteborg Daily - Gothenburg, Sweden; The Simple Things - UK; The Swedish Institute, Stockholm, Sweden; and Nordstjernan - NYC. Back in the States her work was regularly featured at Artscope Magazine - Boston; The New Haven Arts Paper - Connecticut; AIGA - The professional association for design; and INK Publications - Connecticut. Lisa is presently compiling her first book of black and white street photography from Connecticut, Boston, and Gothenburg venues.