Can TikTok help you become a better photographer in 2021?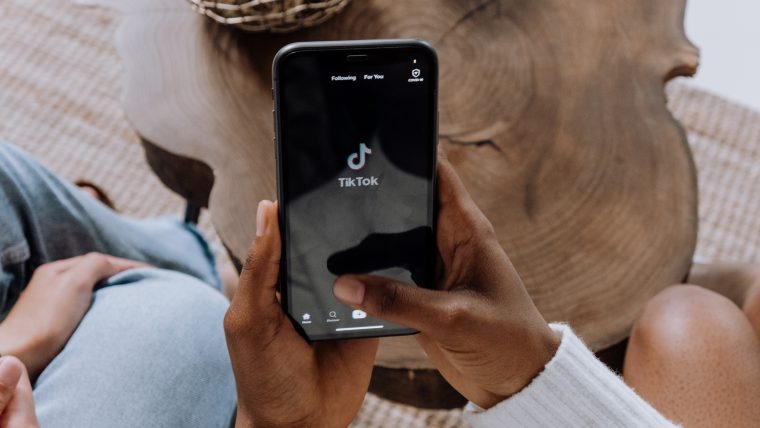 Can TikTok help you become a better photographer in 2021?
www.sleeklens.com
The title of this post might seem curious to you, especially if you're not a Gen-Z reader, but the truth is, TikTok is slowly migrating from being the teenagers-only social media to a creative space where you can learn a bunch of stuff in a matter of seconds. More or less, an instant version of YouTube at the convenience of your smartphone.
For this very reason, we're going to explore 4 reasons why TikTok can help you become a better photographer in 2021.
Reason #1 – You can learn new creative skills in TikTok
This point is mostly geared to smartphone photography, as several photographers have migrated to TikTok not just to showcase their work, but to give an exclusive peek into their photo techniques for sessions and reels.
It's amazing how easily we can confuse hours of professionally-made transitions in software like Adobe Premiere + Adobe After Effects, with top-notch recording techniques that drastically reduce the amount of post-production required to create fast transitions. Some of the most mind-blowing techniques I've seen lately can be browsed in these profiles:
Reason #2 – Proper usage of your tools
Another point to consider is that people instantly assume that because you own a high-end smartphone your photographs should match said "quality". Believe me that couldn't be as far from the truth as we're used to seeing top tier phones taking near VGA quality photos. Why does this happen?
The main culprit to that is lack of knowledge – especially during nighttime – when it comes to taking photos with your smartphone. Wrong metering, issues in composition, forcing flash when the scene doesn't require it, taking a shot without looking at the background – those are some of the most common issues users face, which can drastically reduce the overall output of your images.
Instead, some TikTok users devoted time to create quick-tip videos on how to improve posing, how to make the most out of your lenses, how to properly compose the photo and many other extras you can enjoy and feel totally awestruck by not even considering a said approach in the first place.
Some users I recommend you to check in this regard:
Reason #3 – Boost the reach of your business with TikTok
TikTok is no longer a social media network for streaming pranks and browsing among viral reels. It has become an invaluable tool for marketers to promote goods and brands alike, so it's causing quite the revolution on how easy-to-understand messages should be broadcasted, the ephemeral value of the content you produce (since sometimes it gets lost if the user open/closes the app without tapping like on your video).
You can use TikTok to release mini-versions of your IGTV videos – as they both use the 1080×1920 px format – bloopers or inside peeks into your workflow, mini-interviews with happy customers that can serve as referrals in real-time. The options are endless as long as you keep these three things in mind: keep it fresh, mind the audience age target, always brand your content.
By doing these things, you can quickly evolve from being a random user to growing your audience in a new platform that isn't as strict as Instagram in terms of algorithm changes.
Reason #4 – Discover new locations for your sessions
Instead of "wasting" (and I'm using commas since no learning time should be considered a waste of resources) hours browsing for photos, blog posts or tuning YouTube videos about places you want to visit, you can browse at the discover area different locations via hashtag search, or simply let TikTok do its magic by the algorithm suggesting you videos based on your previous watch time/likes sent.
Maybe you can see with fresh eyes a place that's just a couple of miles away from your place, and plan a session for a client over there. If you are a travel photographer or landscape/wildlife photographer, this is an invaluable source of inspiration to come up with a variated portfolio. And the best part? It's fresh free content waiting to be browsed.
Conclusion
Don't let the trends misguide you. Some social media networks have more than one intended use, and it's up to us to discover if they can become tools to consider or just entertainment time. I do consider that TikTok is a rapidly evolving social media network, with Clubhouse becoming the new hype for podcast lovers, so it's wise not to turn a blind eye to an opportunity for self-discovery and business growth.
The following two tabs change content below.
Pia Lopez is a self-taught photographer, graphic designer and ArchViz artist. As Content Director of Sleeklens.com, her work is driven by her two biggest passions: technology and art.