Luminar AI vs Luminar 4: Is it really worth to update?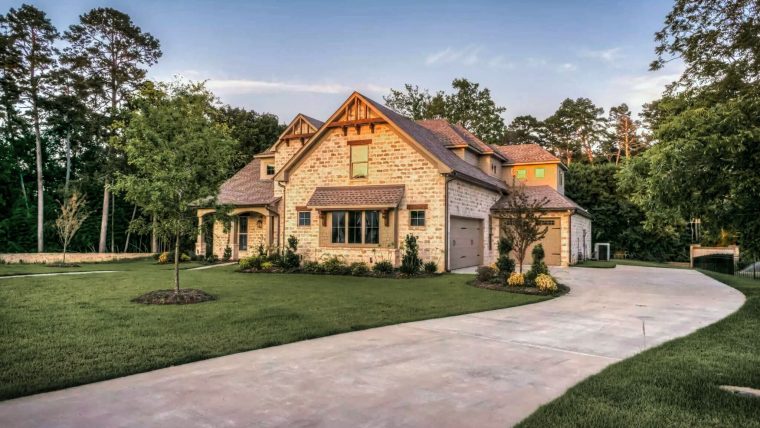 Luminar AI vs Luminar 4: Is it really worth to update?
www.sleeklens.com
When Luminar AI was released in Q4 2020, there was a big hype around what it meant to count with an AI-based photo editor. Yes, it's true that Luminar 4 counted with several AI-powered tools, still, the entire point of this Luminar version is to let AI improve the editing conditions. Does this actually happen? Is it really AI-automated or a catch-phrase for potential buyers?
Without any further ado, let's see some key elements of Luminar AI and whereas it's worth upgrading from Luminar 4.
What's really Luminar AI?
In a crude comparison between the two versions, Luminar AI isn't much apart from Luminar 4. The UI was simplified, following the trend set by Adobe with Lightroom CC.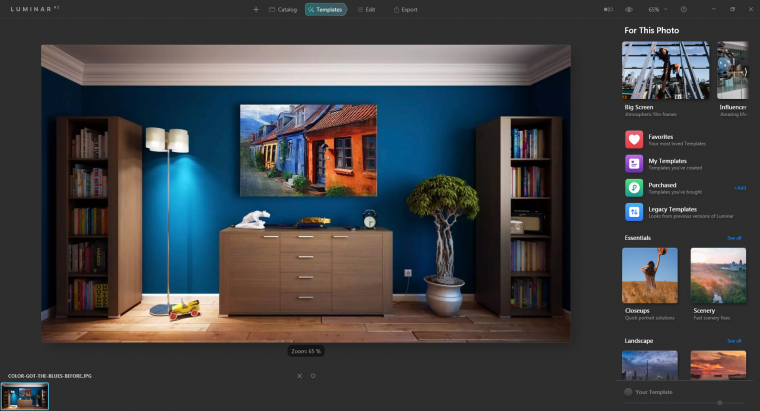 The software not only takes more resources to fully load, with a time increase of about three times the initial launch time in Luminar 4 (and despite running under an NVME SSD) but also comes with a lot of promotion stuff that one could initially say it's noise. The products shown in the Templates Tab are direct links to their Skylum Marketplace or incentives to buy the Luminar X Subscription. In case you're wondering, the "Luminar X Membership" sends you content on a regular basis: tutorials, unique sky textures for Sky AI, and gives you a 15% discount on Marketplace.
Basic Plan – Luminar X Membership ($39/year)
120 Pro Luminar Templates per year
120 Unique Sky Textures per year
15% OFF Luminar Marketplace
Additional surprise offers
Pro Plan – Luminar X Membership ($59/year)
120 Pro Luminar Templates per year
120 Unique Sky Textures per year
15% OFF Luminar Marketplace
Additional surprise offers
4 Luminar tutorials per year
4 Photography tutorials per year
Honestly not worth the investment considering there aren't that big amount of templates available for sale yet, and the Sky Textures could be acquired for way less from other vendors (or free if you create your own Sky Textures).
Luminar AI System Requirements
To fully enjoy the editing capabilities of this software you need to switch to the Edit tab (unlike Luminar 4 which had the Edit tab as the default option). The Catalog module is decluttered from Luminar 4, but it takes a while to load the image previews. If you don't run 3d acceleration from your graphics card, performance issues are known. Moreover, you need at least 16GB of RAM and i5/Ryzen 5 processors to perform at peak capabilities. If not, effects can take their time to load.
Running Luminar AI with 8GB of RAM is taxing. The macOS performance refreshed from Luminar 4, particularly for those users who invested in the new M1 Processor MacBook models. Again, the more RAM the merrier, but don't neglect dedicated graphics for AI tools.
The Edit Module in Luminar AI
This is what I mostly found to be frustrating. Unlike Luminar 4, the tools are not arranged in tabs but rather a big scroll menu.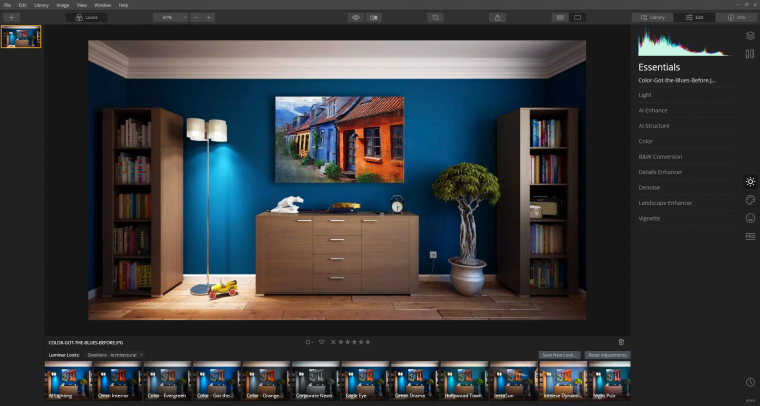 Luminar 4 Edit Module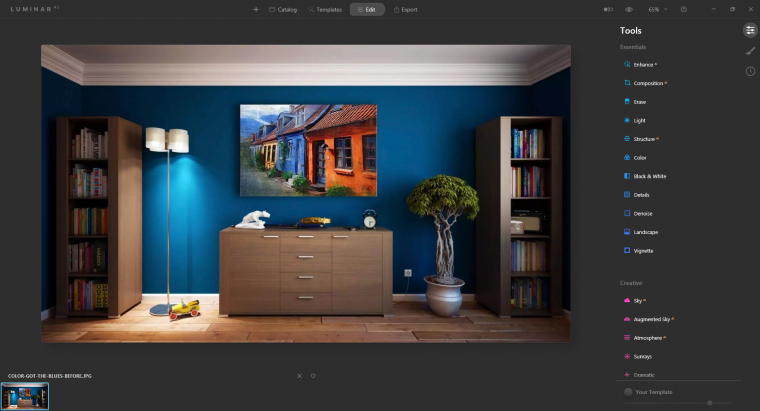 Luminar AI Edit Module
As you can appreciate, I don't have access to my previously loaded presets (namely templates here). I cannot apply quick edits unless I switch to the Templates Module, and those are All-in-One effects. Some of the tools went through name changes: for example, the Split Toning tool is now the Toning tool, which took me a while to locate as I initially thought it was Selective Tone, not Split Toning.
Speaking of the Split Toning tool, one HUGE drawback is the fact you cannot see the final colour, except for a slider, when picking the values for Hue + Saturation.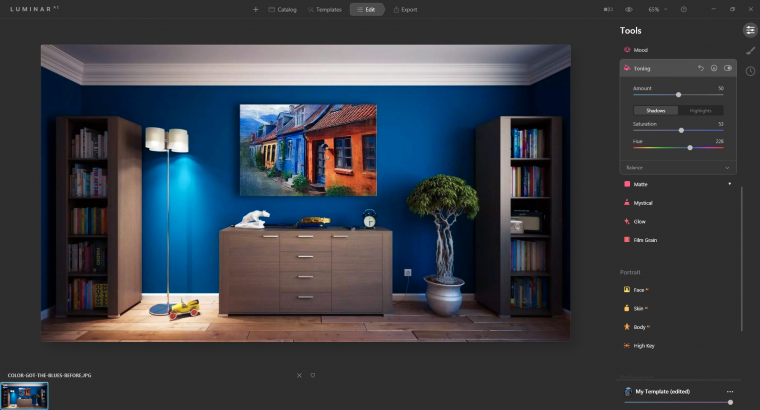 Why on Earth wouldn't they retain the boxes showing the final tone? If you don't work with a big enough screen size, it's infuriating. Plus, the Shadows/Highlights selection can be tricky to guess if you're editing in a hurry.
The Film Grain values are increased, which is a big warning if you plan to load your previous Looks from Luminar 4. And when I mean increased, I mean big time (values of 15 for Luminar 4 translated into an equivalent of 40 sometimes).
Revised Sky AI Tool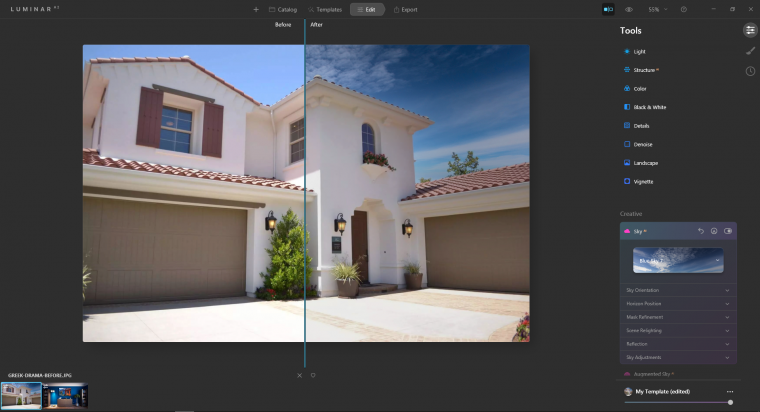 The Sky AI tool is one of the biggest revisions from Luminar 4, and the reason why is due to the tool handling reflections from sky textures in water surfaces more realistically. The ambience set by the new sky texture matches the original photo in a better format than Luminar 4.
However, be cautious about this tool, since it can also make your Luminar AI crash without any previous warning. This was the prior take to the sky replacement above, and my computer was running on plenty of resources.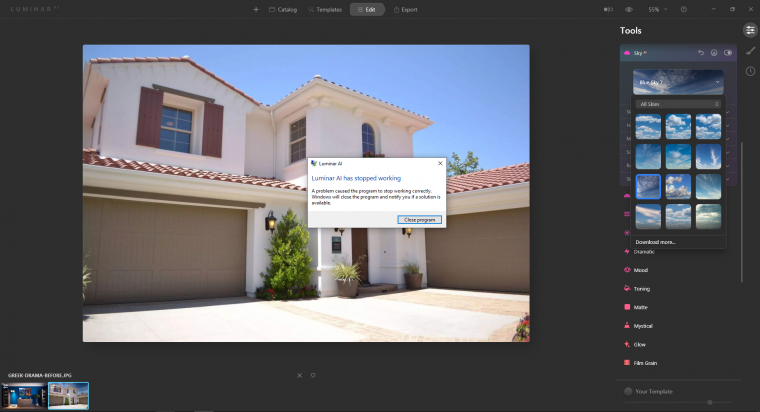 Hand in hand with this, the Augmented Sky AI tool was revised, with the fireworks effects becoming absolutely realistic. Here's one crazy test drive of adding a plane to the scene from its library.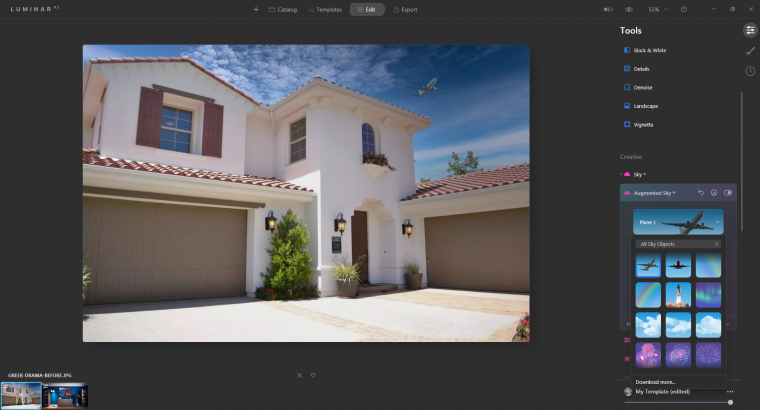 More AI-powered tools are the newly introduced Body-AI for full-body manipulations or the Atmosphere AI (which merges Fog slider with other weather settings).
Luminar AI Presets: Meet the Templates
Not only you cannot bring your Luminar 4 Looks in a normal way, but also there's an extremely exasperating process to create new presets. Imagine you tested certain settings and you want to export a preset. Well, first you need to click on the three dots next to "My Template (edited)", then save. The preset (template) is saved with that name – NO OPTION to name it as you save. If you want a custom name, switch over to the Templates Module, locate "My Templates", then select the file and rename it.
If this didn't sound appalling enough, there's no option to export them out of Luminar AI. In case you want to pass on some cool effects to your friends, you need to locate the option to "Show in Explorer", then copy the folders with this atrocious naming format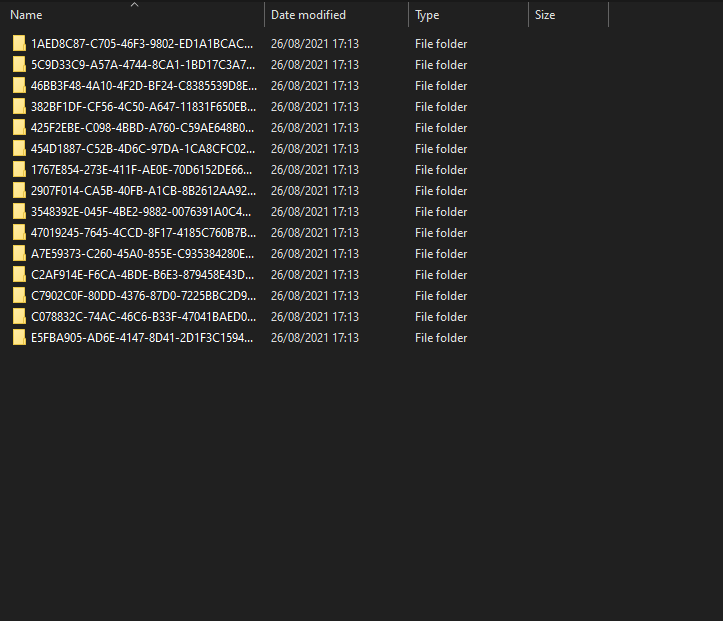 I couldn't believe it at first, and there's almost no support from Skylum regarding this topic. They mention an option to create exportable files via the Luminar Template Packer tool, but no option to download it. Only the templates acquired via Marketplace have a convenient format to load them, which pissed off many users. One thing is to promote a Marketplace, another is to practically impose it.
Conclusion
Should you consider upgrading Luminar 4 to Luminar AI? In my personal opinion, stick to Luminar 4. LUTs are not compatible with Luminar AI, and you will find a lot of reliability issues that can drive you nuts.
Luminar AI is a new tool, intended for beginners in photography, and the AI format is slider controlled, not being entirely AI. You have some degree of control over the tools, so you also need knowledge of which elements to tweak. Still for the price, Skylum did a better job than recent Adobe releases.
If you already own Luminar 4, stick to it, and opt for Lightroom or Photoshop if your intention is to enhance editing capabilities.
The following two tabs change content below.
Pia Lopez is a self-taught photographer, graphic designer and ArchViz artist. As Content Director of Sleeklens.com, her work is driven by her two biggest passions: technology and art.