Taking Stock – Building up a bank of multi-purpose photographs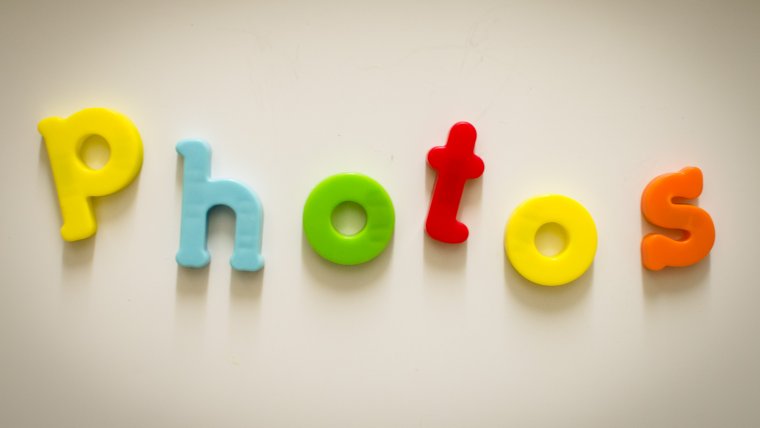 Taking Stock – Building up a bank of multi-purpose photographs
www.sleeklens.com
When blogging, writing or creating pages for the web finding good quality photographs that illustrate what you're writing about, and aren't restricted by copyright laws, can be difficult. However, if you've got a camera handy (even if it's just a smartphone) there are plenty of ways to capture attractive images that you can use to your heart's content without worrying about the legal implications.
Below are a few things to keep in mind that will help you if you find yourself stuck for a key image to insert into your copy.
Pictures of pictures
Sometimes just a picture of a picture can make an interesting image in a blog post. Think colourful and think bold lines. Simple designs can work well, especially on a white board (or even a chalkboard) which can lend images an academic look. Even if it's just a hand-written message it can look artistic if you choose your medium carefully. And if you need to add a little extra something to make the image pop there are plenty of filters that can be quickly applied in Lightroom, often just a little bit of vignetting can make a big difference.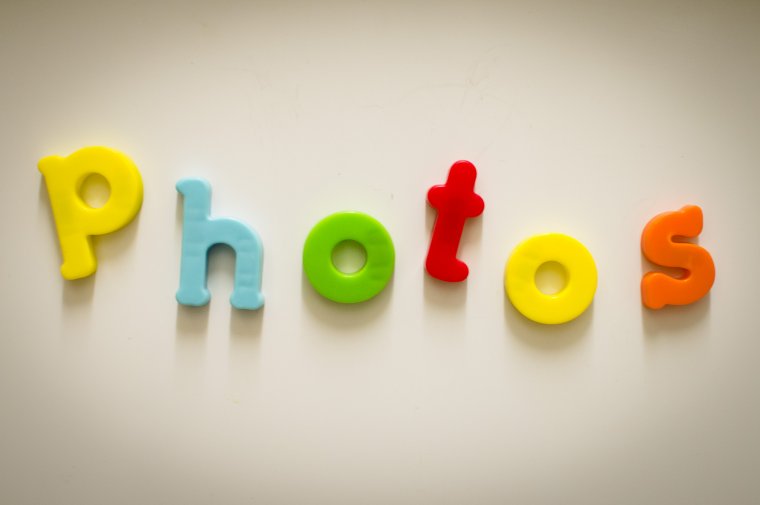 When taking pictures of pictures a good camera is not necessarily essential, depth of field won't be an issue and with simple designs, you don't have to worry about capturing a lot of fine detail. And even lower quality images from smartphone cameras can be brought to life in Lightroom.
Think outside the box
Light bulbs can represent good ideas, interesting light trails could be linked to anything vaguely futuristic, and computer screens can look if intriguing if you get in close and capture the pixels. Anything that's colourful, clear, and simple can make great pictures and create interest. Post-it notes are always a good option, as are alphabet fridge magnets. Sometimes cliches are unavoidable but are still better when shot right than low-quality images in a blog post.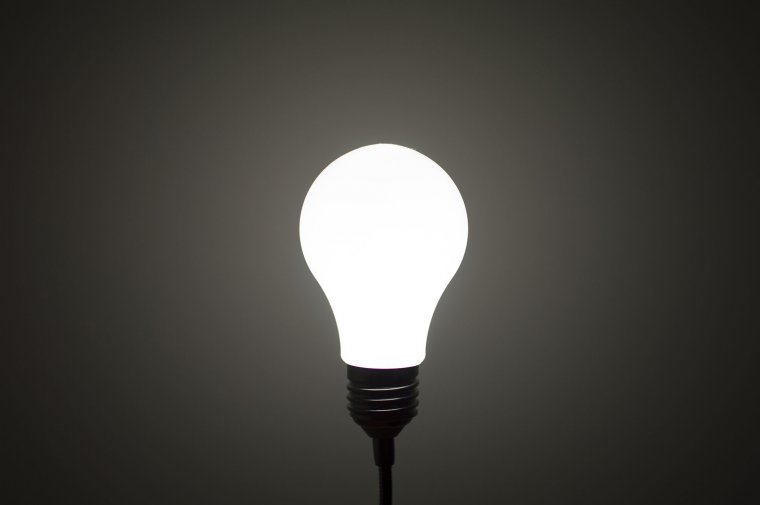 It's worth remembering that some pictures will come out well with a basic camera, at least well enough to sit on a web page, if the lighting is good. Others will require a DSLR to capture or create really interesting effects like light trails, depth of field, or bokeh.
With a DSLR it's possible to create all kinds of abstract images by experimenting with longer shutter speeds and different apertures. For example, longer exposures can be taken during the day, without ending up with a completely white image, by using a higher aperture value. This will create a smaller hole for the light to travel through, so you get a longer exposure but with less light.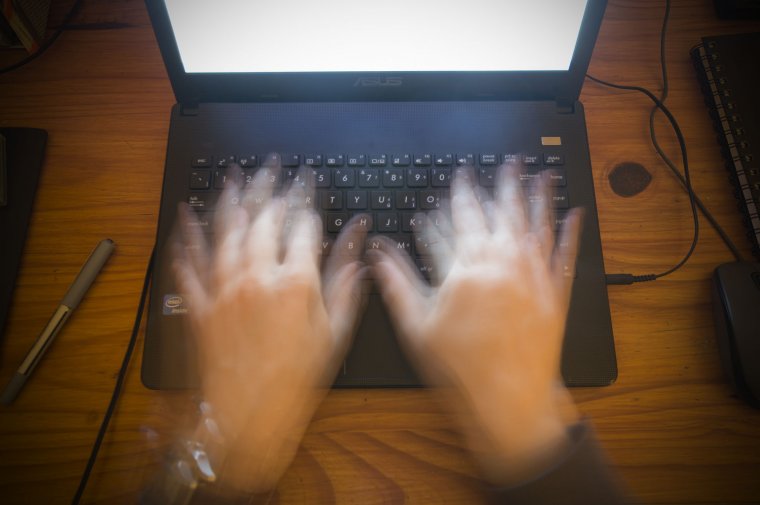 The night is the perfect time to take light trails – head out to any busy road and set your camera up. The lower the shutter speed the longer the light trails. Use bulb mode to leave the shutter open until you press the shutter release again.
For any shots where you're leaving the shutter open for longer than 1/30s, it's worth getting a tripod to ensure you don't get any camera shake.
Be obvious
Some things that can be photographed are simple and less abstract. A padlock with a key in it could be used in an article on security, while close-up shots of tech like a USB stick is a solid general image for a technology blog.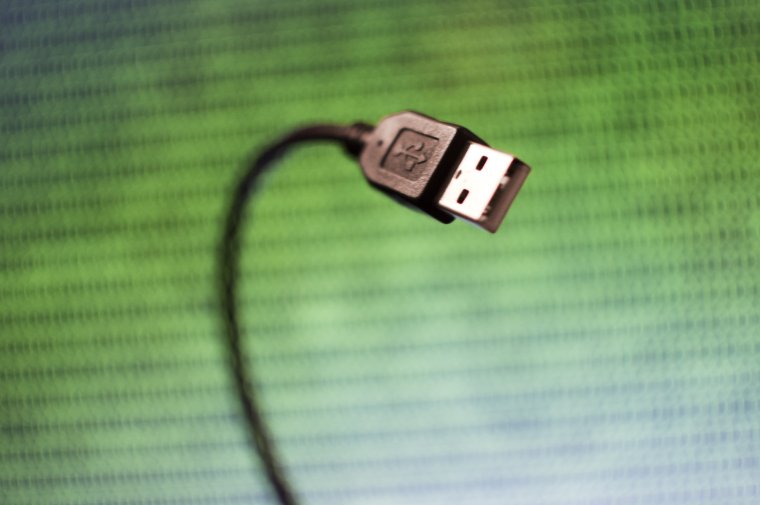 When taking images of everyday objects try to make things look a little more professional by creating a narrow depth of field. The above picture was taken against the screen of my laptop, displaying the following graphic: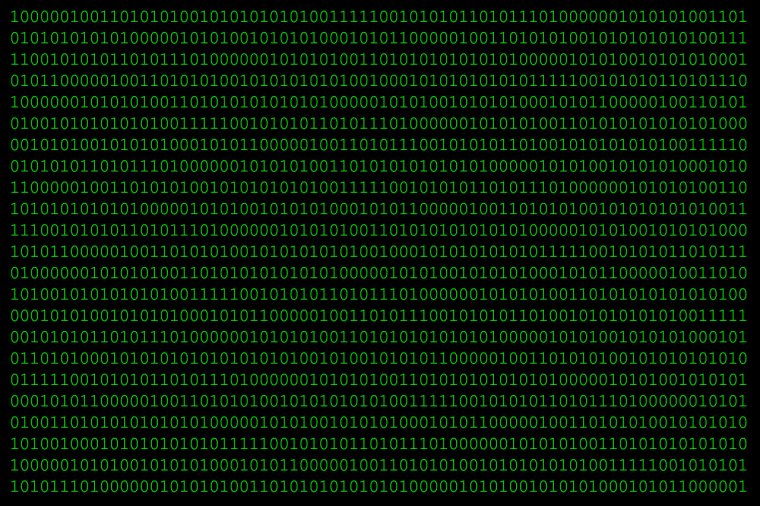 The background becomes unrecognizable when out of focus and shows that sometimes all you need is a computer screen to create a more interesting image.
Don't worry about resolution
Although the high-res imagery is important for banners which stretch across a website, most blog posts won't feature images which are more than 500px wide, 1000px at most. Even a camera with a 1.2mp sensor will offer enough resolution for the web, the quality of the sensor and the way the camera processes the image will have just as much affect on the quality of the end result.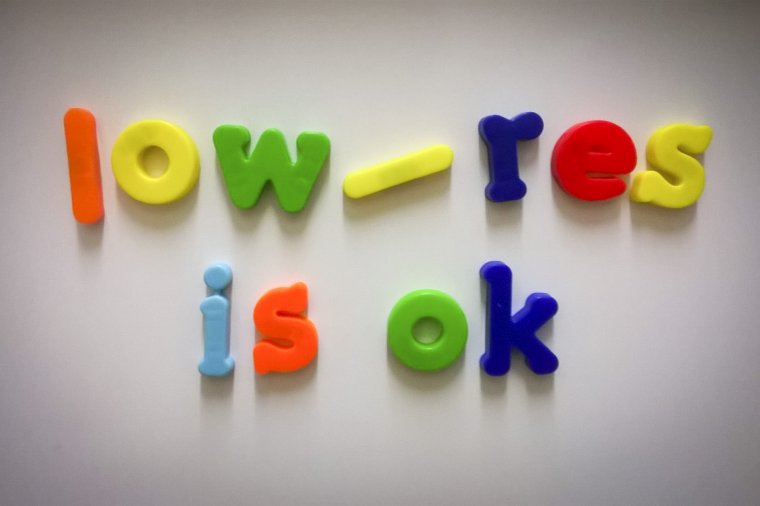 The above image was taken with a smartphone camera, and when displayed within a blog post at the same small scale it doesn't look much different to the first image taken with a DSLR. The vignetting added in Lightroom also helps to make it look more professional and less like a smartphone shot.
Change what you can control
If you're taking images on the fly, or are in a hurry, remember to focus on changing what you can control. You might not have a proper lighting set up but simply thinking about moving your subject to where the light is better can be a great help. Areas close to windows will allow you get better shutter speeds though if the light is too direct, or there are strong shadows, this can be just as dangerous for an image as too little light.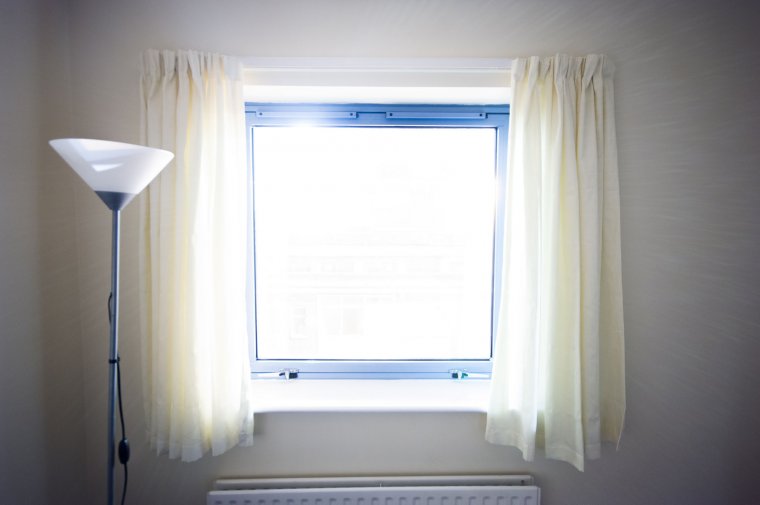 Learn to enjoy improvising interesting backgrounds. If shooting on a small scale it's not hard to find everyday objects that can be used to make a backdrop more interesting. Colourful paper, fabrics like cushions, and anything with an interesting texture can work and lots of things can be disguised by taking advantage of a narrow depth of field and making sure they're out of focus.
Next time you're creating a blog post or article and don't have an interesting image, or need to spice up a post on social media, don't panic. Even if you're writing about something that's impossible to stage and recreate with your resources, thinking about how they can be represented in an abstract way can lead to some interesting and creative shots.
The following two tabs change content below.
I'm a freelance content creator who has been writing and taking photographs for the web since 2009. I've written about everything from cutting-edge tech to classic cars and have taken photographs for clients including the National Trust, the Royal Albert Memorial Museum, and Choc Edge - a 3D chocolate printing company. Based in South West England I'm close to the coast and the legendary Dartmoor, where I try to take my camera as often as possible.