Peak Design's SlideLite: A Detailed Review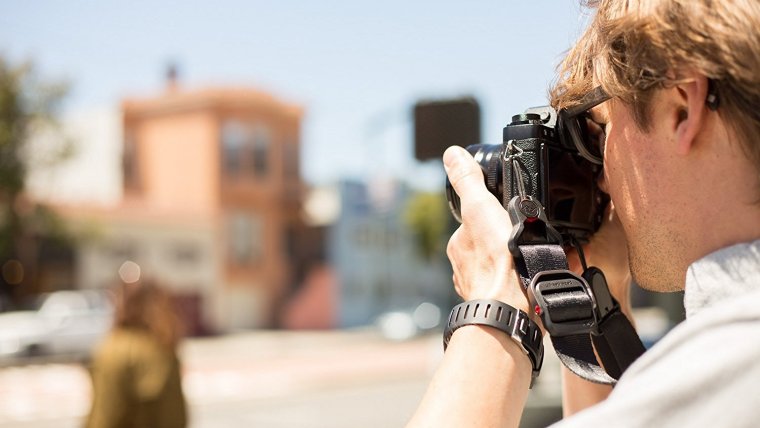 Peak Design's SlideLite: A Detailed Review
www.sleeklens.com
I've long believed that a kit strap is an instant sign of an amateur and a good camera strap is a beautiful thing. But it's also hard to find. Every strap has its pros and cons – it has personality, it's easily adjustable, it's comfortable or multi-functional – but one that does it all and looks good in the process is a rarity.
That's where Peak Design's SlideLite enters the picture. The SlideLite combines sleek design with ultimate functionality without breaking the bank in the process. It's the ideal combination wrapped up in one sleek package.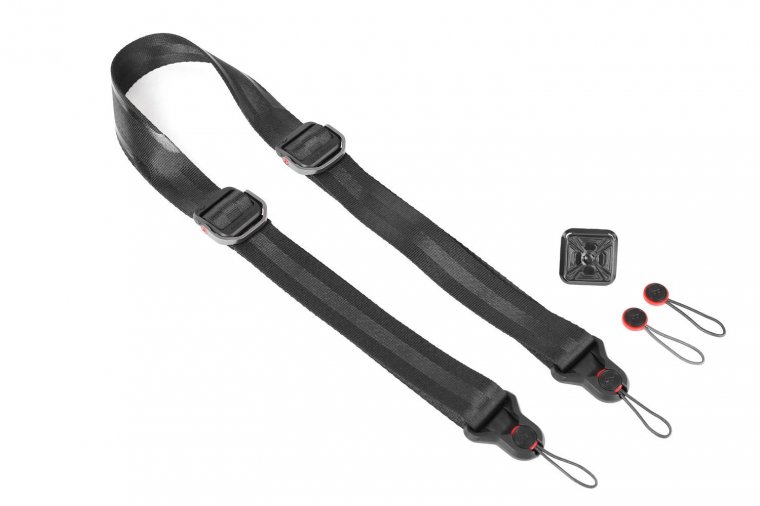 It starts with the strap. With 1.25 inch wide webbing that is reminiscent of a seat belt strap, it's intended for smaller cameras like mirrorless models and small DSLR's, but it's plenty strong enough for full-size camera bodies (users might just prefer the wider and padded Slide strap for heftier models). It fits a wide array of people bodies, too, with quick-adjust handles that make shortening and lengthening the strap incredibly quick and painless. No tugging on cinch straps, no feeding through loops, just flip open, slide, and flip closed.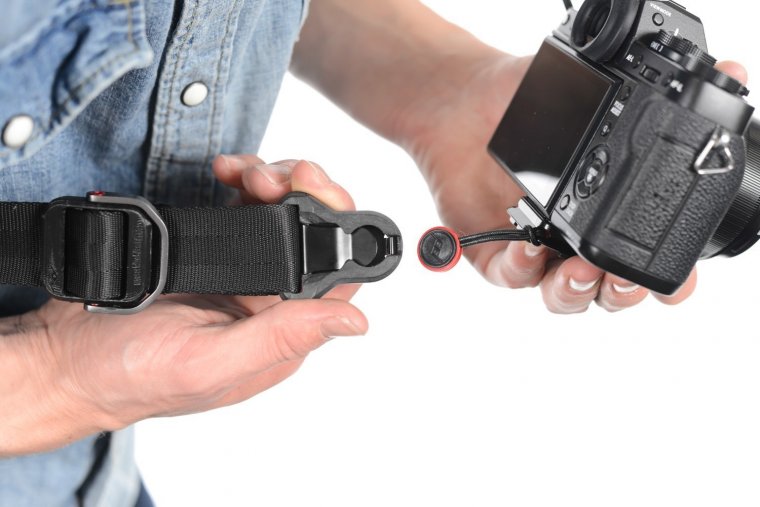 And while the strap may be brilliant all on its own, the connection points are where the device gets really impressive. While most straps connect via the tripod socket at the bottom of the camera or the strap lugs on the sides, Peak Design invented the Anchor Link system to keep the connection system customizable. This is especially beneficial when it comes to integration with Peak Design's other products, namely, the Capture Clip.
Since the Capture Clip is plate mounts to the tripod socket, it prevents most other professional straps from being used at the same time. If you want a strap, you have to remove the plate and vice versa. But with the Anchor Link system the SlideLite can be attached to the strap lugs or to the arch plate itself, allowing users to customize their carry experience between around the neck, over the shoulder, or across the body, lens pointed out or down, allowing the camera to hang comfortably in any position while still making the arch plate available to use with the Capture Clip. This is brilliant for those of us who occasionally desire an extra level of protection when rock climbing or backpacking or any time a malfunction could mean the complete demise of equipment.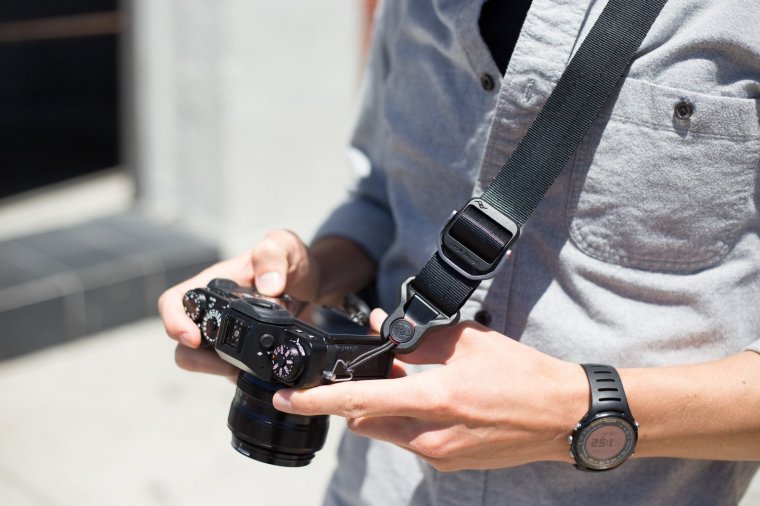 The Dyneema-corded Anchors are just as intuitively designed. Not only are they easy to connect to a camera via a simple loop method, they also show wear so you never have to worry if your gear is wearing thin. The cords are black brand new, but as they start to wear, the second layer of yellow shows through to indicate it's time to replace. Finally, if it gets to that, the third layer of red will become visible signifying the cords can no longer be trusted to bear weight.
Fortunately, the SlideLite comes with four Anchors, which can either be used as replacements when the first pair are worn, or linked to a second camera body so the strap can be quickly and easily swapped between multiple cameras. No unfastening or unlooping necessary, just push down on the anchors and slide them out of the connection points then slide another set in. It's amazingly quick, painless and convenient for those of us who use multiple camera bodies on a day-to-day basis and extra anchors can even be ordered so you can have a pair for every camera in your arsenal.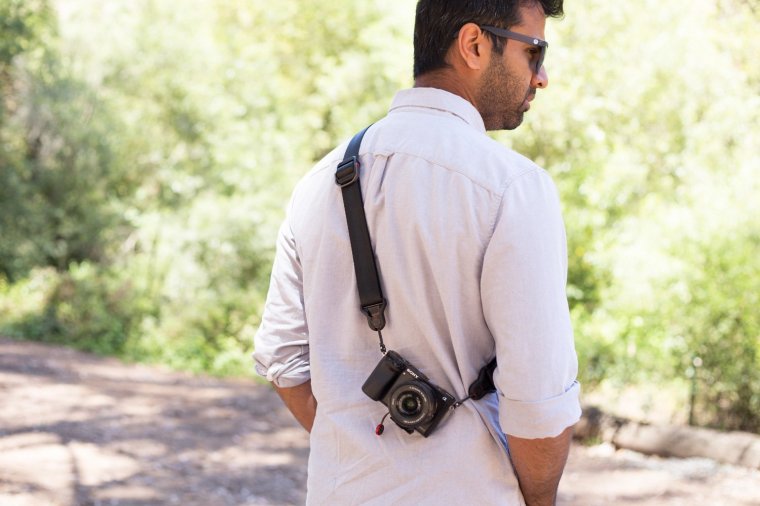 It also comes with a standard Arca plate that can be used with an arc-compatible tripod or the Peak Design Capture Clip. If you already have the Capture or Capture Pro, switching between cameras becomes even less of a hassle with a designated clip for each. This is a huge benefit for those of us who don't want to waste time constantly screwing and unscrewing, switching back and forth, and keeping track of various bits and pieces while working or traveling.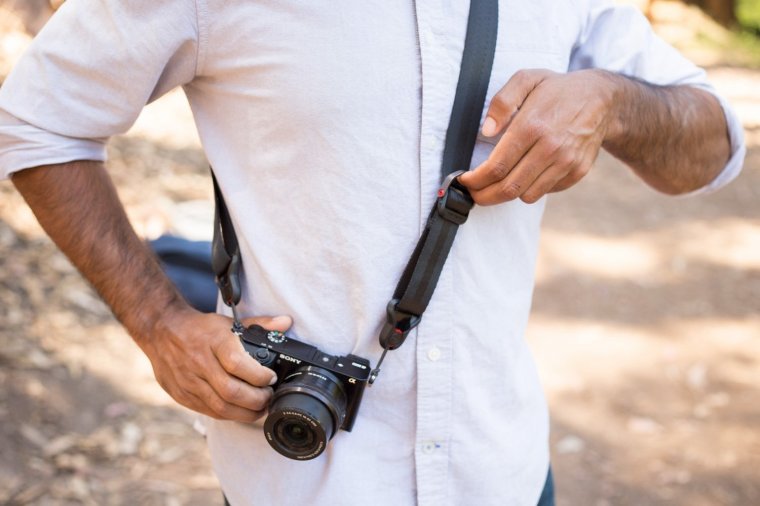 One final feature is the dual silicon strips on one side of the strap that allow you to flip the strap over for a slightly more secure grip if carrying over one shoulder or keep the slick side down for smooth sliding across the body. It's a small detail, but a reasonably helpful one.
The SlideLite also weighs next to nothing, a mere 141 grams, and sits at a reasonable price considering it's the only strap you'll ever want to use. It's especially convenient for traveling and adventurous pursuits as it's fully (and quickly) adjustable and provides multiple layers of security, especially when paired with the Capture clip. Because when scrambling up rock faces with your camera strapped to your person, the last thing you want is for a strap to fail and a lens to hit the ground. It has happened to me. But fear not with the SlideLite; Be bold and adventure on.
The following two tabs change content below.
Alisha is a freelance writer and photographer with a passion for food and travel. She lives in Austin, Texas when she's not traveling the world with her husband and publishes the budget travel blog Terradrift.com