Pulicat: An enchanting Flamingo paradise
Pulicat: An enchanting Flamingo paradise
www.sleeklens.com
Pulicat Lake is the second largest brackish water lake or lagoon in India. It straddles the border of Andhra Pradesh and Tamil Nadu states with over 96% of it in Andhra Pradesh and 3% in Tamil Nadu situated on the Coromandel Coast in South India. The lake encompasses the Pulicat Lake Bird Sanctuary. The barrier island of Sriharikota separates the lake from the Bay of Bengal and is home to the Satish Dhawan Space Centre.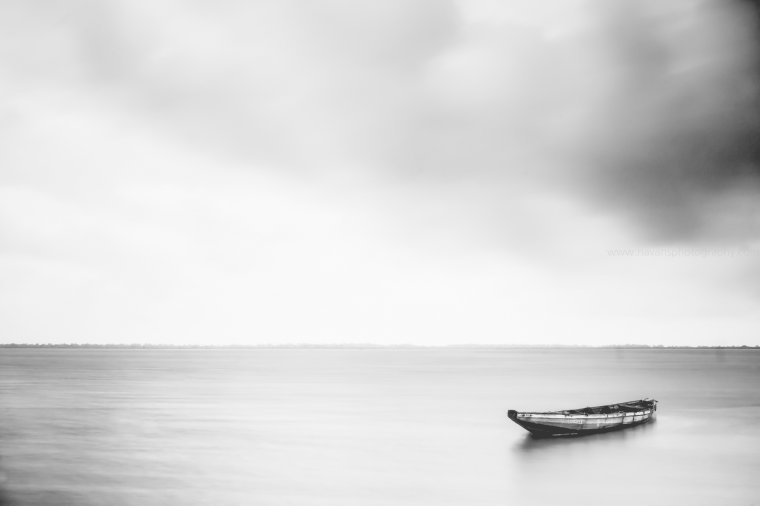 How to reach Pulicat
It is located in the Andhra Pradesh and Tamil Nadu Border, next to the Bay of Bengal, 66 km North of Chennai. The nearest airport is Chennai and the nearest rail head is Sullurpeta, also there is bus facility to reach Pulicat. So you can choose any of the transport to reach Pulicat.
Photo Walk
We a crew used to go various places for a photo walk. It was a wonderful place for photographers as it gave us ample options to shoot landscapes, waterscapes, birds, rural life. Even you will get a much more interesting option for us. The Lake was filled by busy fisher man as well as birds over here and there, I got some fine photographs of those happenings.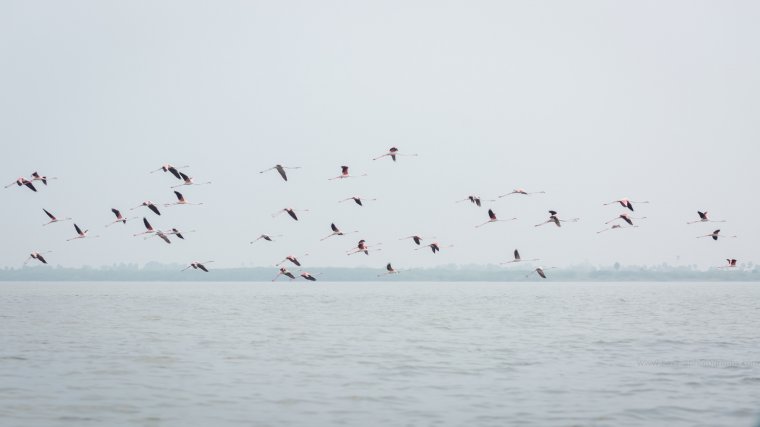 Fisherman zone
Pulicat Lake is said to be a hotspot of prawns and other fish varieties. Near to Pulicat Lake, there is a big fish market, where many people come to Pulicat in regular basis from various places. Especially to buy different range fishes in Pulicat fish market.
Boating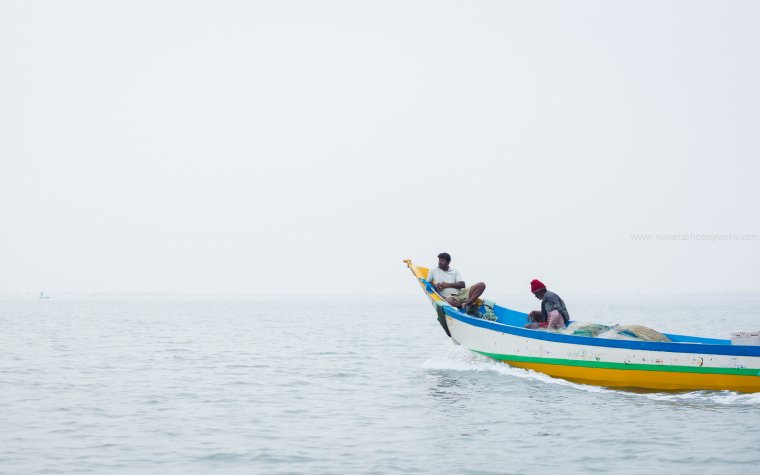 One can take boat ride in the lake for as long as they want to the sea waves. Boats can be rented at a marginal price from the fishermen in the village. However boating is now banned, but there are fishermen, who have taken permissions from the local police station to use their boats also they have jackets and rings for any potential risk. They take people for boat trip to the pine forest. And to the spot where the sea waters meets the inland waters are really an awesome one. We too took a boat to cover photographs of those interesting facts. As I mentioned already such as waterscapes, birds and rural life like below photograph of fisherman entering into water to get fishes without any additional equipment.
Bird sanctuary
The sanctuary is home to more than 55,000 birds comprising 60 species – than 80 per cent of them are migratory birds. Some of the other migratory birds that have arrived this season are little cormorant, night heron, grey heron, sandpiper, spoonbill, little and large egrets, white ibis, cattle egret, pintail, common teal, whistling teal, pond heron or paddy bird, Indian moorhen, darters or snake bird, grey pelican and open bill stork.
Birds found across Pulicat
The sanctuary at Pulicat is spread over 13 villages which include Annamalaicherry, Orivakkam, Devanpattu, Peralampakkam, Kallur, Kadapakkam and Thiruvellaivayaal. Rare migratory birds were found in these areas.
Islands near Pulicat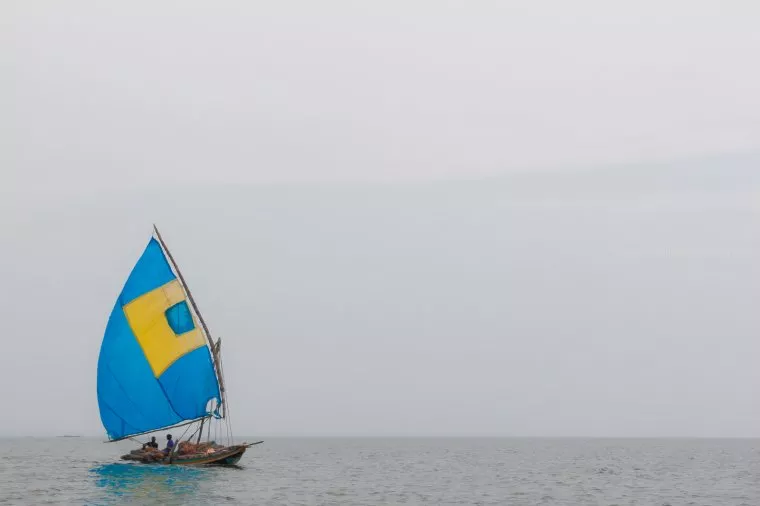 There are sixteen islands in Pulicat Lake which are smaller in size. There are two major islands in the northern part of the lake, Venadu and Irakkam which are only accessible by boat. A passenger ferry is available. I and my friends took a ferry and that way an incredible travel. But there is some exact time to visit Pulicat Lake, thus you can enjoy a complete sighting of all special things located there.
Right Time to Visit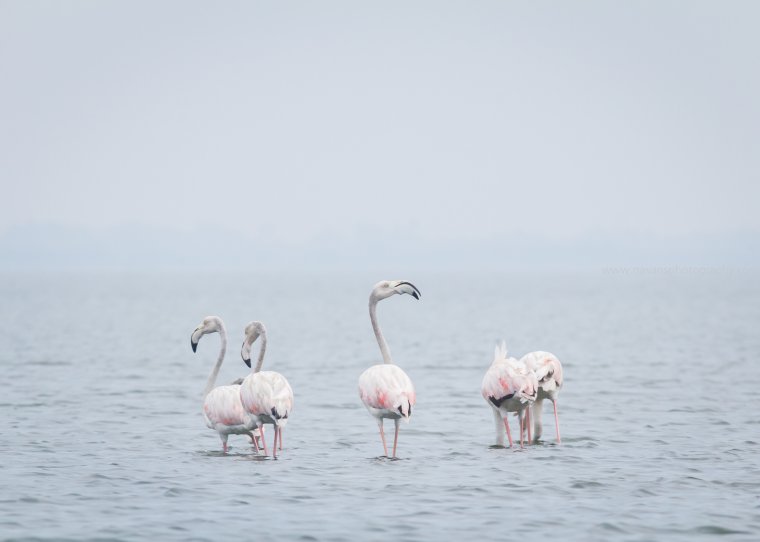 The best time to visit Pulicat Lake Bird Sanctuary is between October and March. The temperature is mild and pleasant which makes travelling to the area easy. This is also the best time to observe the migratory birds. Especially the flamingos it travels 1000's of miles for breeding from different countries. Seeing the Greater Flamingos in the wetland is a once in a lifetime experience. You could see group of flamingos here during the seasons. Fortunately, we got an opportunity to see those flamingos also to take few shots of it.
Other attractive sites
It includes a Dutch Fort which was constructed in 1609 for the stay of Dutch army on the Coromandel Coast though later on, in 1825, it was conquered by the British. There is a Church which was built by the Dutch but, today, only the ruins are left of both, the fort as well as the Church. On the opposite bank of the lake, there is a lighthouse of the ancient times. In addition to this, there is a cemetery which was structured in 1622 which is now under the department of Archaeological Survey of India. The huge mausoleums and graves emblazoned by Dutch, engraved with skeletons instead of the cross have been very well conserved. This place, famous for its historical past and natural magnificence, is visited every year by thousands of people.
Pulicat: A place worth your time
On the Whole, you can spend a worthy time in Pulicat and nearby places. Since, there are lot of interesting things to explore in Pulicat and other nearby places. You can enjoy a whole day there and spend lot time to photography too. Along with the photo walk we spent an excellent day in Pulicat. Hope, I have shared a useful and interesting experience about Pulicat.
The following two tabs change content below.
Navaneethan Viswanathan (best known as Navanee Viswa) is a professional photographer based in Chennai. After completion of his Engineering and Management degrees he worked as a Civil Engineer for almost 10 years and slowly realized that his true passion was in building good photographs rather than building a structured construction. This made him quit his job and become a full time photographer to pursue his passion. Now he specializes in Candid Wedding photography primarily, he also does Product photography, and Industrial photography. Navaneeth is a trekker and a traveller, who enjoys photographing things he comes across during his travels. He contributes articles regularly to photography websites like Digital Photography School , and he also maintains a photography blog which is followed by many. This blog has lots to talk about photography and the techniques involved. His works have been exhibited at the photography exhibition organized as part of Art Chennai 2012. Many of his works have been chosen as best entries in on-line galleries like One Eyeland . Navaneeth is also well known in the industry for his photography related workshops.