An Adventurous Photo trip to Sikkim: Meeting the heart of the Himalayas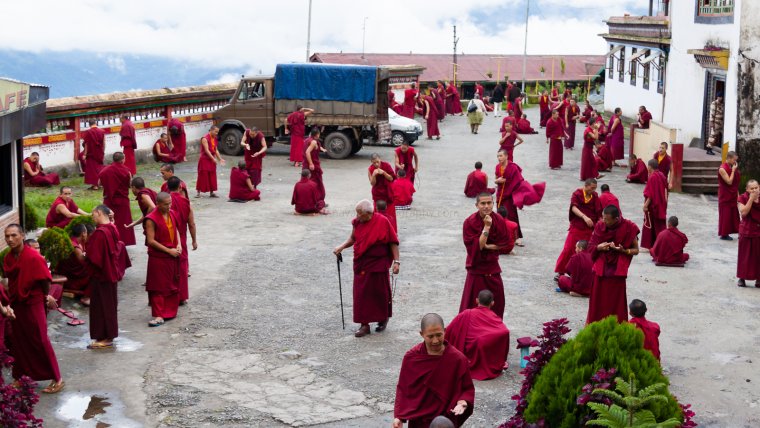 An Adventurous Photo trip to Sikkim: Meeting the heart of the Himalayas
www.sleeklens.com
My friends and I planned to visit Sikkim which is located in the north-eastern part of India. Sikkim is a second smallest state in India with enormous of organic farms. It is the India's first organic state, and I was very excited about the trip to take photographs in such place.The Trip started from Chennai domestic airport to Bagdogra. As I love to take travel photos, I just started taking pictures from the beginning of my journey. Luckily I got the window seat, and I took this beautiful cloudy scene.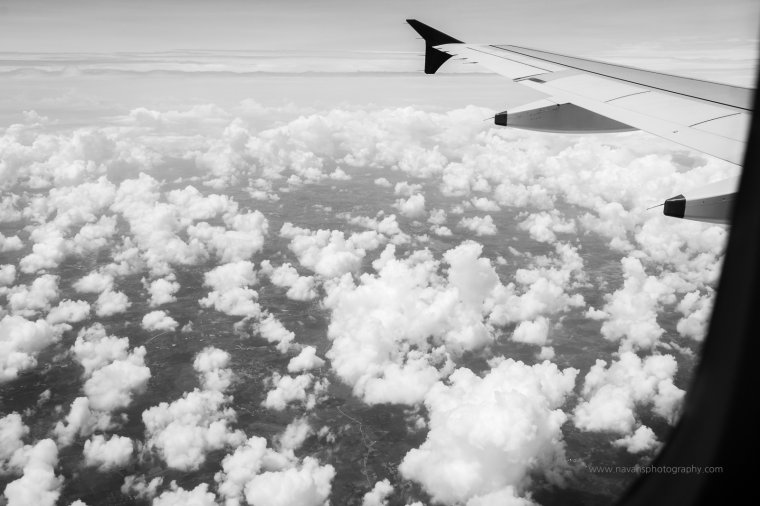 Start of Our Journey
We reached Bagdogra around noon. Then took a cab to reach New Jalpaiguri Railway station, where we took our Motorbikeswhich were transported by train earlier from Chennai. We collected our bikes from the station and fixed few accessories and other minor fixes. The moment bikes were ready; it started raining. The trip had a combination of the road trip. Thus, I got some beautiful photographs of the valleys, mountains, clouds, green farms, lakes, etc.We reached Siliguri and found accommodation for the night stay. The next morning we started our journey towards Sikkim. On the way, we crossed few villages and wanted to take this photograph.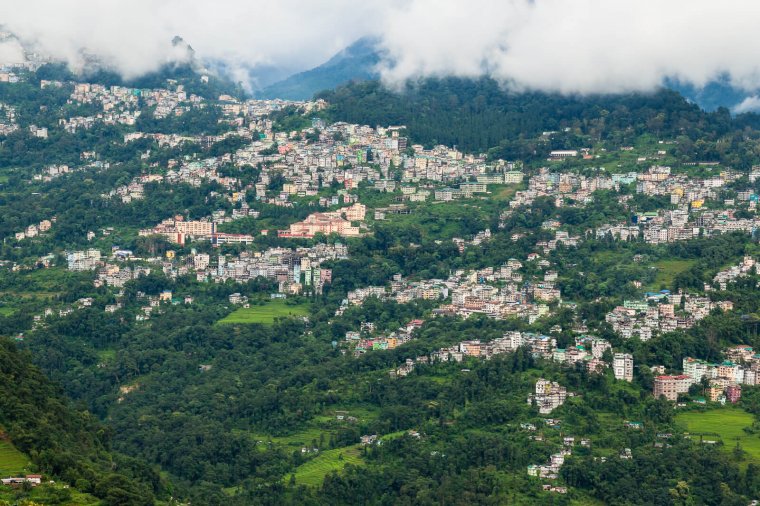 The roads were all wet, slippery, mud-filled, landslides all the way till Gangtok from Siliguri. Enroute we visited Rumtek Monastery and took few shots of this prestigious place.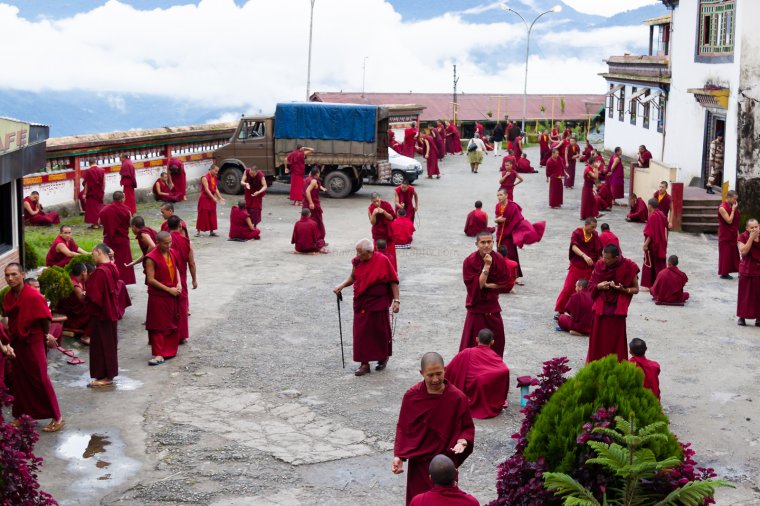 Paljor Stadium
Also, visited a modern outdoor stadium namely Paljor, also known as Palzor located at Gangtok. It is mostly used for football matches, and the players do regular practice in this stadium. I got this below a photograph of a football player kicking an excellent shot in a greenly surface made up of Kikuyu and Venezuela grass which is an unusual feature of this stadium.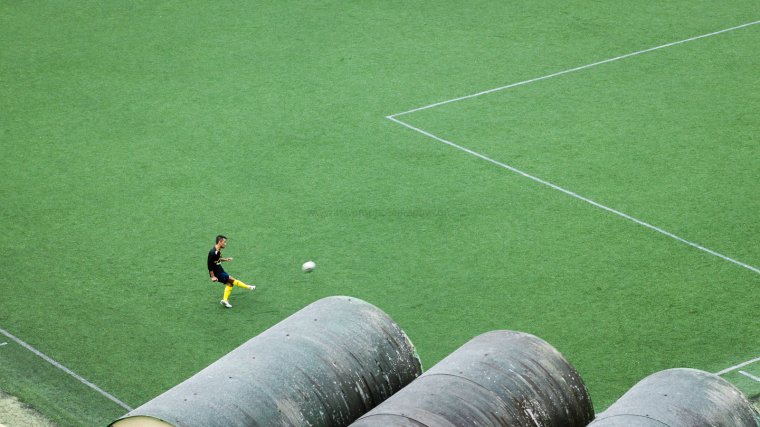 On the way from Gangtok, it was all dense forest full of trees on both the side of roads. This striking photograph of the street took on the way to North Sikkim.
Rainbow
Due to a combination of the climate, a beautiful rainbow appeared over the river, located very low between the mountain roads from Chumthang towards Yumthang Valley.
Yumthang Valley
After visiting the Yumthang Valley, far away this long shot of Chumthang and Yumthang Valley was photographed. This one is my favourite among all the picture of the entire travel. These road leads(upwardly) to the zero point which is the most visited place by most tourists.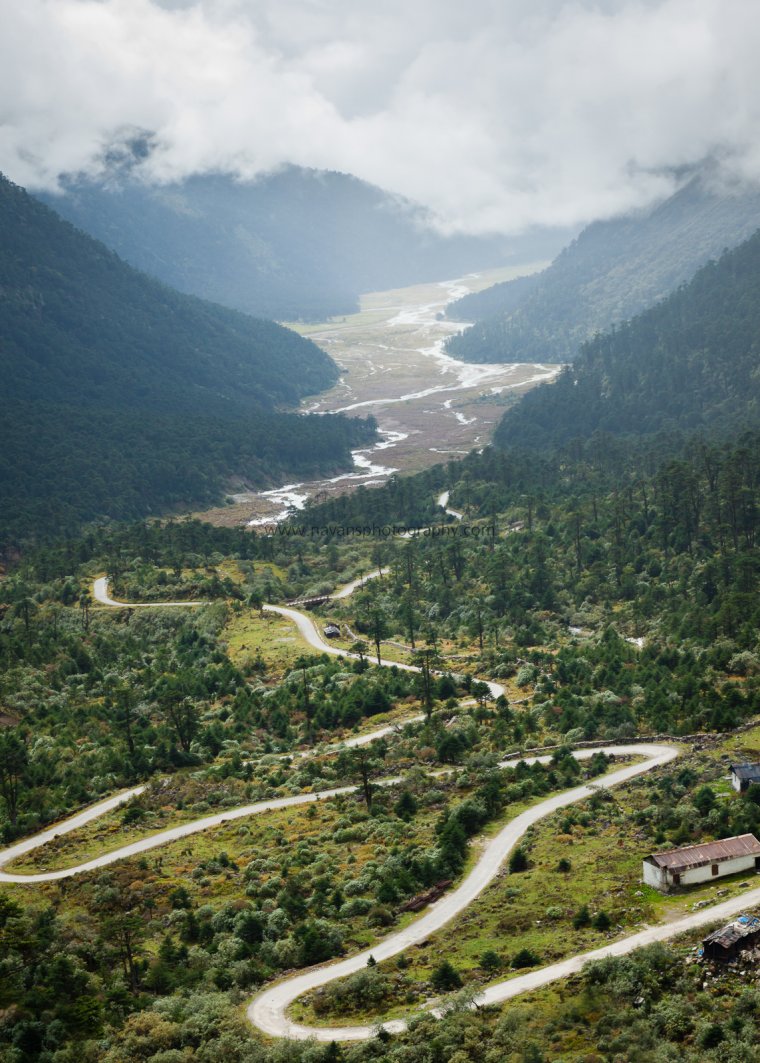 Thangu
Thangu is a small village located midway to Gurudongmar lake; this is the place where the tourists plan to stay for the night before they proceed to visit the lake. This village has around 50 families; their primary occupation is agriculture and cattle breeding. The visitors starts from Thangu at early morning around 4 AM so that they can safely reach back Thangu after visiting the lake. After the noon the climate expected to become worse with a snowstorm, cold winds which hinder the ride severely.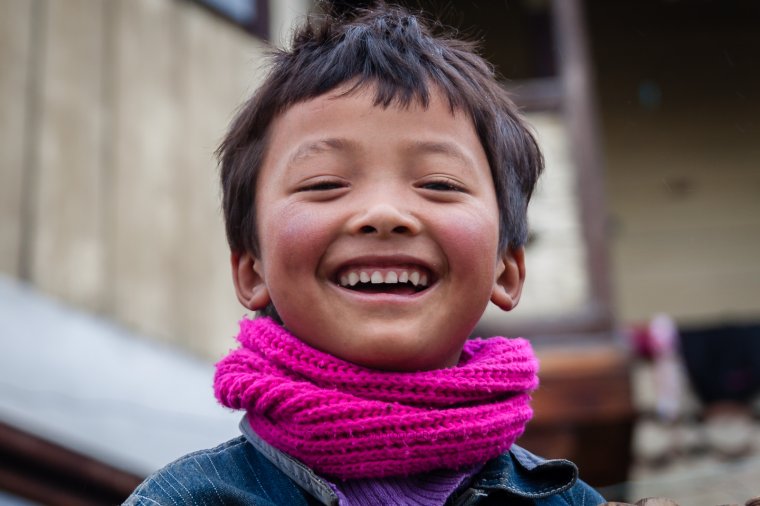 Cold desert
The place was an empty cold desert located on the way to Gurudongmar Lake, the land beyond Thangu which merges with Tibetan plateau.Though this photograph was taken in the month of September, it seems unfilled. In peak winter, it will be covered with full of snow; we can see a cold atmosphere. Thus it is said to be a cold desert.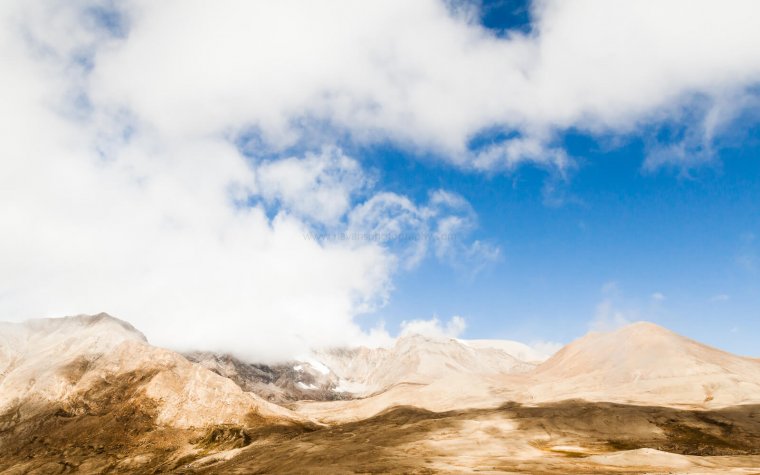 Kangchenjunga
Kangchenjunga is the world's third highest peak which located on Sikkim's border along with Nepal. The place is an open land border between India and China. Thus, it is under the control of Indian Army; one should obtain permits to enter to these places. We riders got necessary permission from the authority at Gangtok. After viewing the Kangchenjunga mountain en route, we started to travel to reach our final location Gurudongmar lake.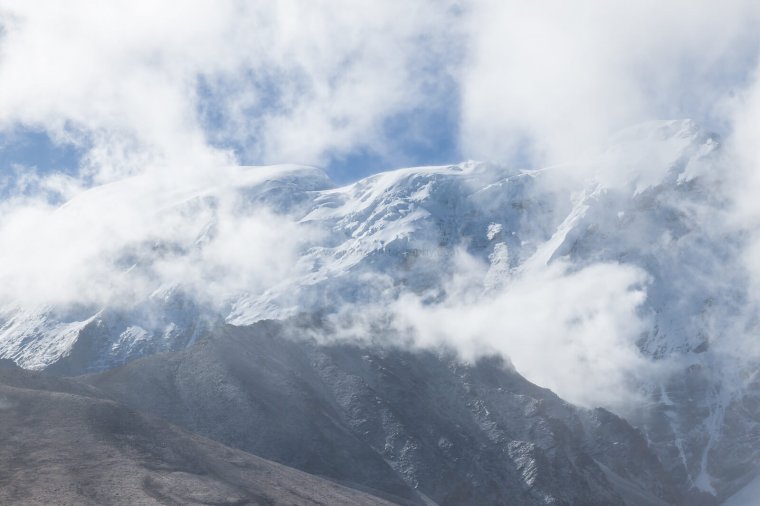 Gurudongmar Lake
The above photograph of a bright, clean sky and Gurudongmar lake was taken in a sunny noon. It was our last location visited in Sikkim. Gurudongmar Lake is the highest lake in India and one of the highest lakes in the world. It is considered to be a sacred place for Buddhists. Gurudongmar Lake, located at an altitude of about 17,800 feet within the Lachen Dzomsa area in North District, Sikkim.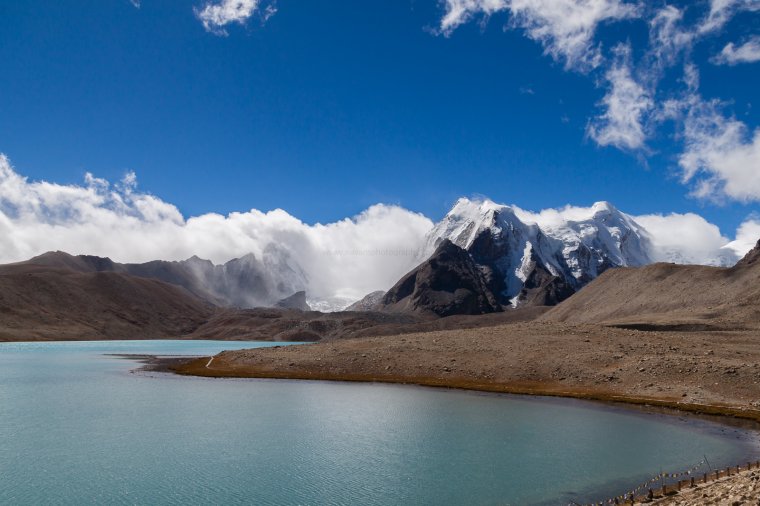 A breakthrough journey to Sikkim came to an end. I got many beautiful photographs which I shared a few with you. Hope you enjoyed my experience and photography. The next journey was towards Bhutan which I will share in the next article.
The following two tabs change content below.
Navaneethan Viswanathan (best known as Navanee Viswa) is a professional photographer based in Chennai. After completion of his Engineering and Management degrees he worked as a Civil Engineer for almost 10 years and slowly realized that his true passion was in building good photographs rather than building a structured construction. This made him quit his job and become a full time photographer to pursue his passion. Now he specializes in Candid Wedding photography primarily, he also does Product photography, and Industrial photography. Navaneeth is a trekker and a traveller, who enjoys photographing things he comes across during his travels. He contributes articles regularly to photography websites like Digital Photography School , and he also maintains a photography blog which is followed by many. This blog has lots to talk about photography and the techniques involved. His works have been exhibited at the photography exhibition organized as part of Art Chennai 2012. Many of his works have been chosen as best entries in on-line galleries like One Eyeland . Navaneeth is also well known in the industry for his photography related workshops.