Tips For Mouth-Watering Food Photos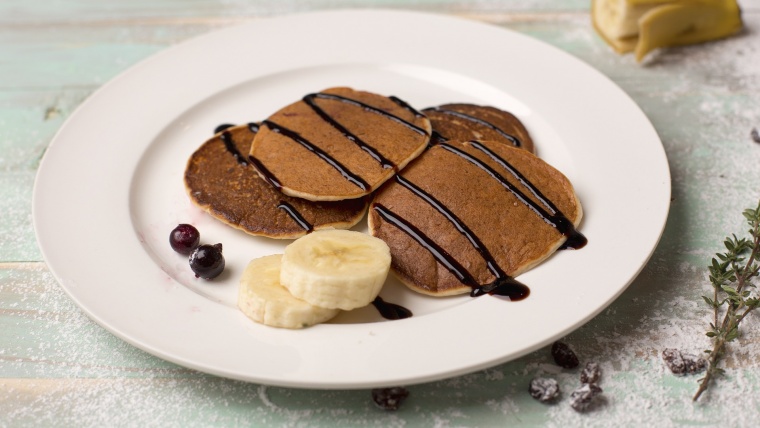 Tips For Mouth-Watering Food Photos
www.sleeklens.com
You may think getting photos of food is easy; I mean, most smartphone and social media users today fancy themselves food photographers, right?
All you do is take a picture of something that isn't moving. Sounds simple enough. But, when you take pictures of food, you have to make the food look appetizing, you have to make it look delicious and you have to make it look good. That is not always an easy thing to do, but there are tips for getting the best food pictures possible. If you follow these tips, you will get some excellent images, and, if you sell them, you will have some very happy clients.
The goal of food photography is to connect people to their feelings. You want them to remember what it was like making food with their parents, or some recipe they tried in their past. You want them to connect happy memories with your photography. That is really the most important thing. You want to make that connection to how someone feels solid, and you want them to feel good about what they are seeing. That is what photography in general is about too, creating those connections for people with the image they are seeing.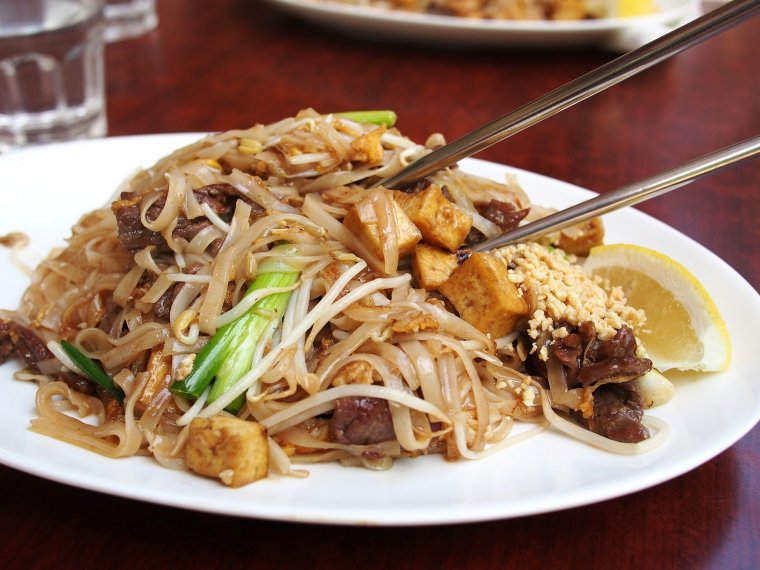 Lighting
Your lighting is really the most important part of any food photography session. You want to have a good backlight because that is going to create the texture of the food in the photo, while at the same time making it look very delicious. Another reason to have backlight is that it will help the steam of the freshly cooked food show up on the screen. The lighting angle can have a huge difference to how the food looks, so make sure you play around with the angles to get the right look for the food.
Freshness
You want to make sure that your food looks fresh, and that means having fresh ingredients because the colors of those fresh ingredients will make your photos look fantastic. The reds, yellows and greens of different fruit, veg, and herbs will really pop on your screen when the food is fresh. There are many ways you can show the freshness of different foods, and some need to be photographed quickly before wilting, melting, or going cold. Capturing bright images of fruit and veg, for example, will be different than shooting foods like chocolate that are darker and need to be photographed quickly before melting.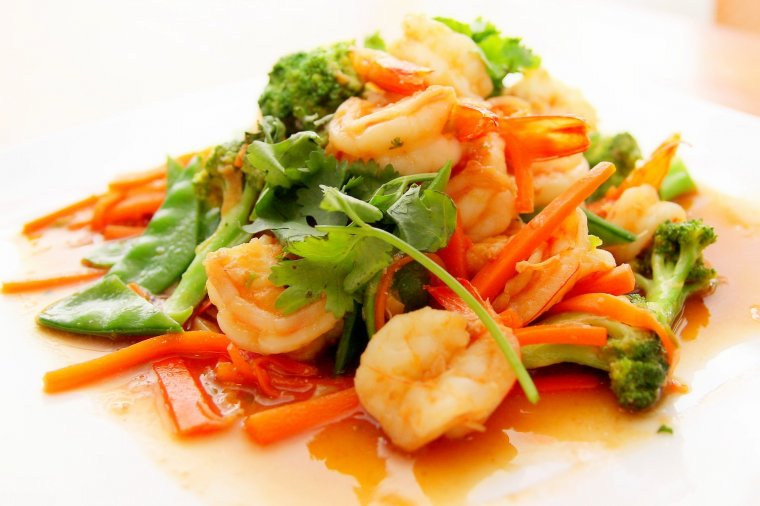 Props
Including props with your food photos is good, but you want to keep things relatively simple with the food props. Props should always be something related to eating. This means you can use the raw ingredients of the food you are photographing, or simple plates, cutlery, beverages and things like napkins. Try to have different colored plates and change around how things are placed in the photo to get some variety.
Show the Cooking
Everyone loves the finished product, but showing the food cooking is a good idea too. It will show everyone the process, and it will also make the other photos look even more appetizing. To that end, you can also show a before and after of the food. Have a picture of all the ingredients mixed together next to a photo of the finished food in a bowl or on a plate.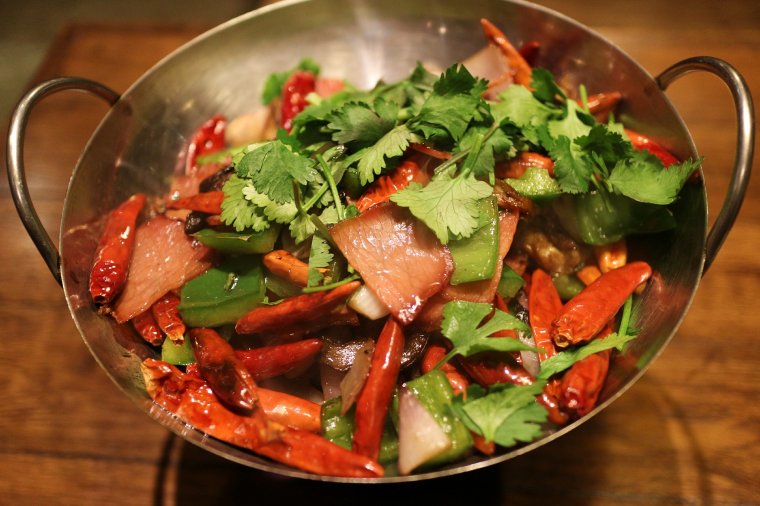 Clean Plates
You don't want to have a mess in the food photos, unless that is actually what you are going for. You want to make sure that the plates are totally clean, and free of any splashes of liquid, or smudges. You do this because it puts the focus on the food in the photos. It will make the foods colors stand out much more as well. It will make the food look great, without the distraction of anything else around the photo.
Try Different Angles
Just like having different angles for lighting, you should also try to have different angles for the camera as well. Take photos of the food from above, from the side, at an odd angle. From far back, and from close-up. There are many options to what you can do with camera angles and you can be very creative with it. You may just get a unique angle that changes the entire look of the food and the image for the better.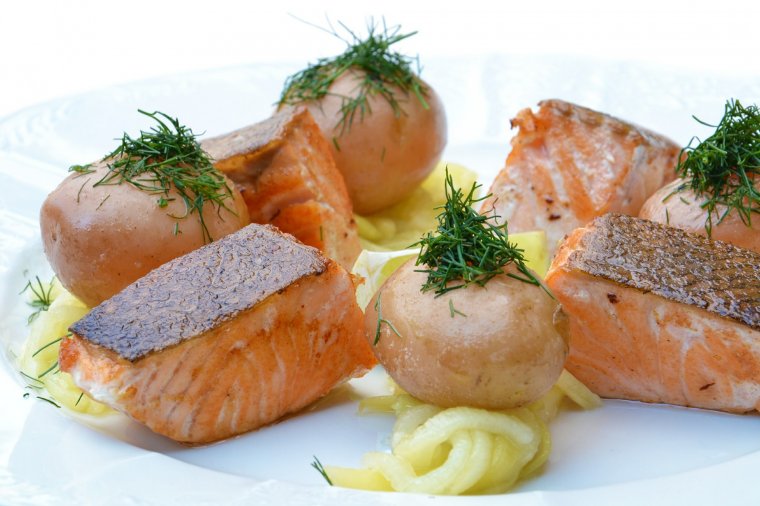 Add Oil
The last tip is to put oil over your vegetables. Not a lot but enough that the vegetables have a bit of a shine to them, and they will really glow when you have the lights on them. That will help to add definition to the image, but it will also make the food look very appetizing. The vegetables will look fresher with that glisten, and your photo will really pop with that extra bit of shining light coming from the vegetables and the fruits.
Food photography is not always easy. Sometimes, you have to do a lot to get the right photo of food. You want things to look tasty, and you want the food to look like it is almost coming out of the screen. If you are not making mouths water just by looking at the pictures of the food, then you aren't doing it right.
In addition to these in-camera and studio tips, you can punch up your food photos in post-production. Check out the Sleeklens "A La Carta" workflow, which includes 21 brushes and 82 presets for Adobe Lightroom.
The following two tabs change content below.
Before I became Editor-in-Chief of PHLEARN Magazine, I spent over five years specializing in Photography Writing and contributed articles regularly to sites like PictureCorrect, Sleeklens, and PhotoWorkout. Photography has always been a huge passion of mine; I may not be professionally trained in the art, but the knowledge and experience I have gained writing about photography techniques, interviewing some of the biggest and most inspiring photographers out there, and covering industry events has been invaluable!