Sony SLT-A77 II Review: Taking the DSLR Experience a Step Closer
Sony SLT-A77 II Review: Taking the DSLR Experience a Step Closer
www.sleeklens.com
Well, it's time for a rather interesting review. These days, it's not too often that you get a chance to review a DSLR made by Sony (well, technically it's not a pure DSLR, but it close enough to be one to put it in that category). The one we have at our hands today is one of Sony's mid-range offerings, the SLT-A77 II. What's interesting about it is that it tries to compete with even more expensive cameras judging by some of its features.
One look at its specs list immediately reveals a high-resolution sensor, a body built of quality materials, promising autofocus system and a fast burst rate, a viewfinder and a screen combo that shouldn't leave anyone indifferent and possible a capable movie mode despite the lack of 4K recording. The Sony A77 II directly competes with the likes of Canon 80D or Nikon D7200 and despite them being well-established and highly regarded mirrorless cameras among photographers and reviewers alike it still has the potential to beat in a way or two. Before digging deeper in its core, let's have a quick rundown of its specifications and headline features that make it stand out from the other DSLRs on the market.
As it's a Sony camera, it's only natural that the A77 II offers a Sony-made sensor. It's a 24-megapixel APS-C CMOS sensor similar to one found in the a6000, meaning it should have quite compelling image quality. The camera should also have enough power for your everyday tasks since it's backed up by the capable Bionz X processor.
Pros
Built-in WiFi
1080p Video Resolution
NFC Connectivity
Image Stabilization
Articulating Screen
Weather Sealed
Selfie Friendly LCD Screen
Remote Trigger with Smartphone
Cons
Heavy Body
Low Battery Life
No Touch Screen
Click to read the full Review
This camera also enables one of its headline features, the 12 fps burst mode. We have yet to test for how long you can shoot in this mode, but we do know that it works even when the continuous AF is enabled, which already makes it very impressive just for that sole reason. The AF system built inside the A77 II is based on phase detect focusing technology and comes with 79 focus points from which 15 of them are cross-type points. You can also shoot at the fastest shutter speed of 1/8000 sec and in the ISO range between 50 and 25600. You can also shoot at an ISO of 51200, but it only works by combining multiple images into one.

The body of this camera also holds quite a few interesting things. Alongside the top plate info LCD and a healthy amount of physical controls you will also get a flash unit with an impressive range of 12 meters, a large electronic viewfinder with a magnification of 1.09x and a resolution of 2,359,000 dots as well as a fully articulated 3 inch WhiteMagic TFT screen with a pretty high resolution of 1,229,000 dots. Among the different ports and jacks, you'll find the USB and mini-HDMI ports and a microphone jack. Sadly, there's no headphone jack included, something that some professional videographers will surely miss. When it comes to video recording, you get the option to shoot 1080p videos at 60 fps and there's also sensor shift image stabilization build into the body, which should help immensely for getting more smooth footage and of course allow you to show at slower shutter speeds while you're taking photos.

When it comes to wireless communication, the A77 II comes with both the Wi-Fi and NFC, so it should be really easy to connect it to your smart device if it has an NFC chip built-in. It looks like we weren't wrong with our statement that the Sony A77 II seems like an interesting camera as the specifications alone prove that there's a lot going on with this camera. It's time to see how it handles in our individual tests starting with a more detailed look at its body and its functionality.
Body and handling
While its body is somewhat strangely shaped compared to a more traditional DSLRs from some other manufacturers, the Sony A77 II still feels like your traditional mid-sized DSLR in regards to handling and its control layout. When it comes to building quality, you can really feel that Sony didn't skimp put on durable materials like Fujifilm X100T when making this camera. We are sure it can withstand a lot of abuse and you can easily work with it in extreme weather since it's dust and moisture resistant. The grip on the front is very large and nicely shaped to fit the shape of your hand, so you shouldn't have any problems with handling the A7 II. At 647 grams, it also has some nice weight to it, which really helps with leaving a positive impression of its build quality and ruggedness. As with every camera of its class, there's a lot of physical controls to be found and they are all placed in their most logical place and you should have no problem accessing them in your everyday use.
It's time to see what's real to be found on the camera body and is there enough features to satisfy the target audience for this camera. Let's start with the front. Here we find the flash control button as well as a little dial to switch between main focus modes like Auto, Manual, Single point AF or continuous autofocus. There's also one control dial just above the hand grip and under the shutter button. The ride side of the camera holds the NFC contact point as well as the memory card compartment. The A77 II accepts two standards of memory cards; you can either use all the different variants of SD cards like SD/SDHC/SDXC or Sony's proprietary Memory Stick Pro Duo or Pro-HG Duo cards. The left side holds the rest of the expansion slots like the remote control port, mini-HDMI or microphone jack.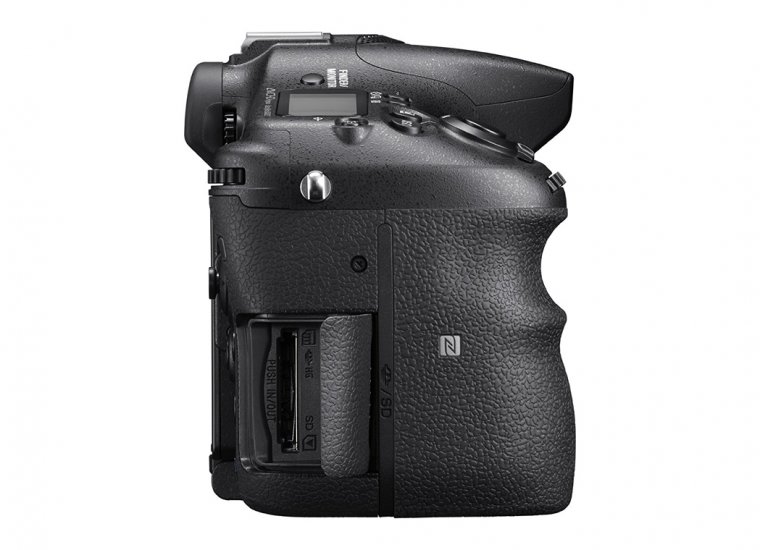 Let's move to the top of the camera. Looking from the left, the first thing you'll find is the main mode dial that has three custom modes and is also lockable to avoid any accidental turns. Next, we find the hot shoe and the stereo microphones as well as the top plate info LCD with Monitor, Timer/Drive, White balance and LCD Backlight buttons positioned around it. Lastly, right on the top of the camera grip, you'll find the shutter button that doubles as a power on/off lever and Exposure compensation and ISO buttons. This only leaves us with the back of the camera.
Here's where you'll notice a few differences between the A77 II and a traditional DSLR when it comes to the layout of the physical controls. First, the screen still dominates most of the body, but not as much as on a lot of other cameras as there's a plenty of room on its right. There's a Menu button located on the left and the Move button on the right of the EVF. The AEL and AF/MF buttons, as well as the back control dial, are all located on the top while the other buttons are positioned on the right side of the screen, leaving you with a lot of clear space that doesn't feature any controls. This is a rather strange design choice and it will require some adjustment to get used to, but it's still not something we would call a problem. Those other controls are the four-way navigation joystick as well as the Fn, Display, Playback, C/Delete and Smart teleconverter buttons.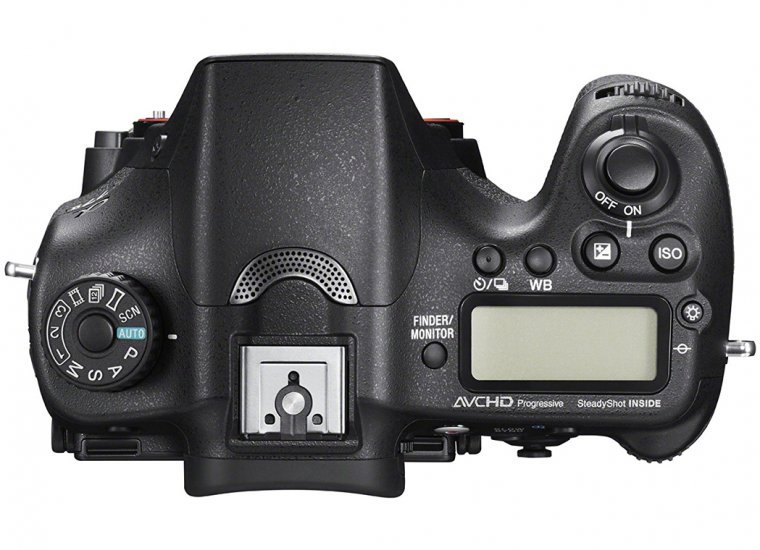 There's no doubt that the A77 II doesn't disappoint in regards to the number of buttons and dials available, but let's see how customizable they are since that is something that would be very important for this camera's potential buyers. Before doing that, we could criticize Sony for not including a touchscreen on a camera at this price point, but this time we'll let it slide just for their effort of putting all of the necessary physical controls so that no additional input would be required from the user by using a touchscreen.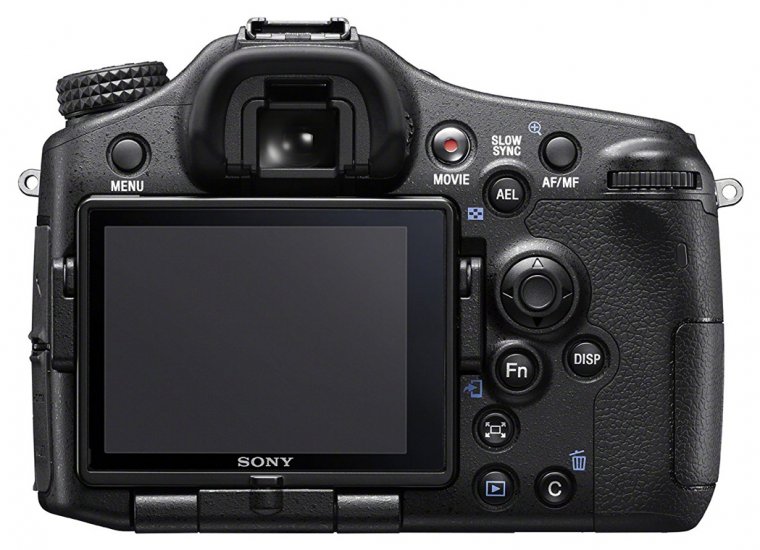 What's immediately impressive about the A77 is the fact that you can customize the function of up to 11 different buttons and not just the C button. What's also great is that there are no limitations to which functions you can assign to each button, meaning all of them can be programmed just the way you want it. Aside from the C button, the other ones that can also be customized are the Center, AEL, A/MF, Smart teleconverter, ISO, Exposure compensation, White balance, Drive mode, Preview and Focus hold buttons. Some of the functions you can assign to them are Picture Effect, Image size, Focus area, Zebra, Grid line, Peaking level and many others. There's also the Fn button which can be used to access the Customizable Fn menu which you can fill with 12 different titles with each of them holding different functionality. This menu can hold things like ISO, Metering mode, Shoot mode, Steady shot, White balance and so on. This means that it's up to you to decide if you want to use this menu to hold most of your important settings or you'll want to change the functions of each and every button on the camera. Lastly, there's also the Quick Navi feature which is brought up when you press the Display button and gives you both a preview of the current exposure parameters and some other activated functions as well as a list of settings that can be activated just by navigating to their corresponding icon.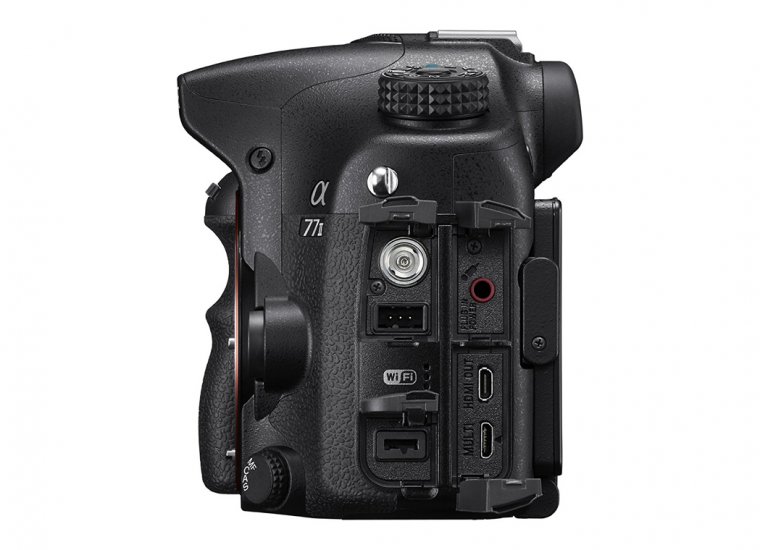 The menu system and the user interface on the A77 II is your standard affair for a DSLR camera coming from Sony, meaning it's good enough for accessing all of the most important features, but it still requires some time to get used to with finding the more advanced ones which are often buried deep in the menus. When it comes to Wi-Fi functionality, it's pretty much the same as on the other Sony cameras that at least fall into the mid-range category. This means that you can still easily pair your camera easily with an Android smartphone that has an NFC chip inside of it just by tapping them both together. It also means that you'll get a nice collection of applications that are available to download from Sony's PlayMemories store which can be used to further extend the functionality of the A77 II in with both the features that are Wi-Fi related and those that aren't. Lastly, besides the ability to remotely control it via the smartphone application, you can also do the same when it's connected to your PC or Mac via a USB cable. To conclude this section of the review, we can only say that are impressions of the A77 II are currently very positive and besides the lack of a touchscreen, Sony really didn't leave us with anything else to complain about, so kudos to them for doing a very good job in regards to the usability of their camera.
Lastly, besides the ability to remotely control it via the smartphone application, you can also do the same when it's connected to your PC or Mac via a USB cable. To conclude this section of the review, we can only say that our impressions of the A77 II are currently very positive and besides the lack of a touchscreen, Sony really didn't leave us with anything else to complain about, so kudos to them for doing a very good job in regards to the usability of their camera.
Autofocus and performance
When it comes to its autofocus performance, the A77 II is mostly a camera you can depend, but there are some areas that require some improvement. If you're mostly shooting still subjects, portraits or landscape you should have no problems whatsoever with this camera. It' focuses very fast and accurately in those conditions, even in low light thanks to its 15 cross-type focus points. The performance becomes less consistent when it comes to shooting fast-moving subjects and heavily depends on the focusing mode you are in. If you're taking photos in the traditional continuous AF mode where you have to focus once on your subject and the camera will track it as long as you're reframing your shots to keep your subject under that focus point, you will get very good performance and a lot of usable shots. If you turn on the Lock-on AF mode where the camera has to do everything by itself, you won't get that many shots that are in perfect focus. Sony's algorithms require some further tweaking to improve its performance in this mode and we only recommend that you use it when you need hassle-free focusing and when you're not taking photos of something where critical focus is of utmost importance. Luckily, the Face detection AF in this mode works very well and seems to be optimized a lot better than the Lock-on AF by itself.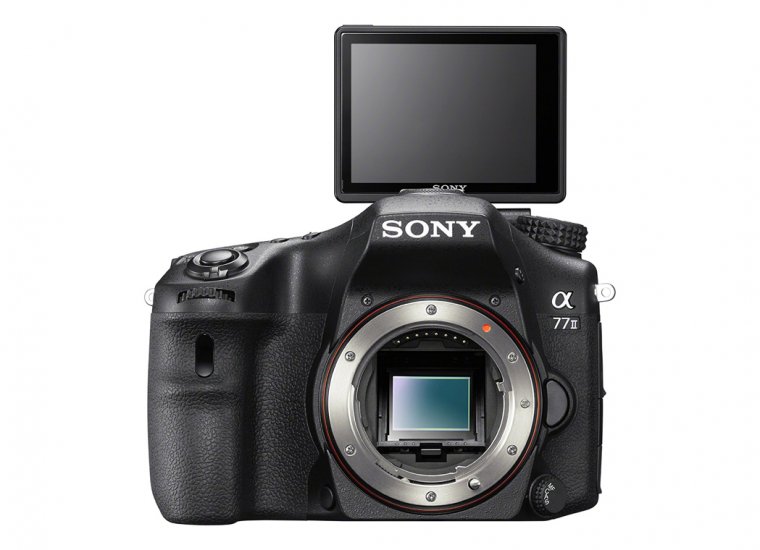 The Bionz X processor inside the A77 II does a very good job of keeping the camera fast and snappy no matter what you're currently using it for. The two most important burst rate modes on this camera are 12 fps and the 8 fps modes. They both support continuous AF with the difference being that the 12 fps only allows you to shoot at a maximum aperture of f3.5 and the 8 fps doesn't have this limitation. You'll get a similar buffer size in these two modes if you're shooting RAW (26 vs 28) and also a similar buffer for JPEGs (53 vs 56). All in all, this is a pretty good performance for a camera of its class, no complaints here. The A77 II sits right in the middle when it comes to its endurance when compared to the other cameras in its class. You can get up to 410 shots per charge if you're mainly shooting through the EVF and around 480 shots if you're mostly relying on the screen instead of the viewfinder. So, besides the inconsistent performance of the Lock-on AF mode, we are happy to report that every other aspect that falls into this category is well covered on the A77 II and should make you a very satisfied user.
Video features and quality
As is the case with many of Sony's cameras these days, the A77 II is also a capable video shooter, albeit with two caveats that may or may not be a problem for you. The first is the lack of 4K recording, which is something is slowly becoming a necessity for more and more users, but luckily for the A77 II there are still a lot of videographers out there that are perfectly satisfied with good quality 1080p footage. And this camera certainly delivers in that regard. It's able to produce great looking footage in all lighting conditions and even in low light. It also offers full manual control and precise audio monitoring. Some users will miss the lack of a headphone jack for that job, but at least you get the option of recording higher quality audio via the microphone jack. What's also quite effective is the built-in image
What's also quite effective is the built-in image stabilization, but you'll have to live with a cropped footage to make use of it. We wish Sony gave us an option to only use the hardware stabilization instead of forcing the electronic one on us, but it's still better than not having IS at all. Thanks to its phase detection AF system, the focusing during video is also very fast and smooth and easily rivals the Dual Pixel tech found in some of Canon's cameras. While the continuous AF works fine, this is the only place where we really missed the lack of a touchscreen which would make focusing much easier and really take advantage of that fast AF system. So, the A77 II does have the ability to record some nice-looking footage and enough features to satisfy even the more advanced users, but it still lacks a thing or two to really be the video making powerhouse that it could have been.
Image quality
Just like it's capable of recording high-quality videos, the same can be said about its ability to take good-looking stills. The amount of detail in photos is high, no matter if you're shooting JPEGs or RAW files. There are also no noticeable sharpening artifacts as the image processing is very mature in that regard. Colors are accurate enough and the dynamic range is also on good enough level that you're left with a plenty of room to adjust your exposure further in post-processing without noticeable penalty in image quality.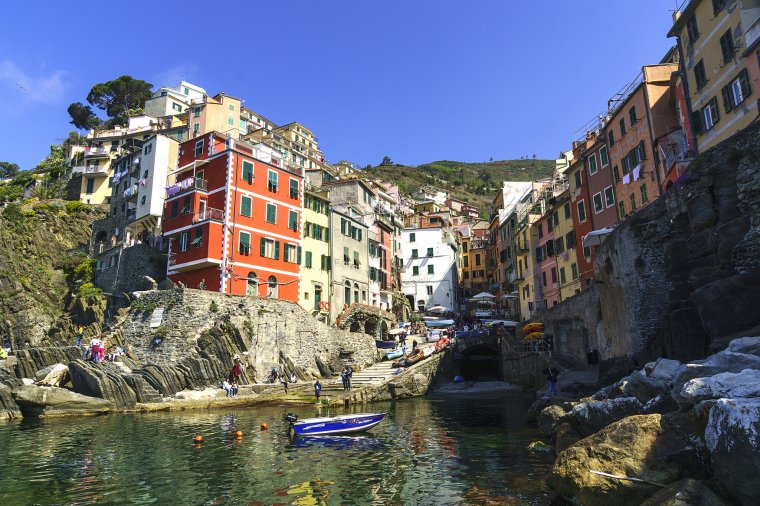 Photo courtesy of Giancarlo Monti
Noise performance is generally good, but not the best we've seen in this class of cameras. First, the noise reduction in JPEGs starts to become too aggressive when the ISO is bumped up and it smears away a lot of fine detail. If you decide to shoot in RAW, you can save that detail to some extent, but you still won't be able to shoot at very high ISOs if you want to end up with good-looking images. The ISO of 6400 looks like a top limit for getting usable images and anything above that should only be used in emergency or images that are meant to be published on the internet.
Conclusion
So, what's left to be said about Sony SLT-A77 II that already hasn't been said through this review? Well, it's time to summarize all the good and the bad and then decide what the target audience is for this camera. Luckily for us and also for potential buyers, there's not much negative to be said about it and it really ended up being a very capable camera for every kind of job. Despite the lack of a touchscreen, most of you out there will appreciate the sheer amount of control you get with this camera and also a well-made and substantial body. The viewing experience is also great with this camera because of its high-quality EVF and a fully articulated screen. The A77 II also performs well in focusing operations, as long as you stay away from Lock-on AF mode which still requires some improvement to become reliable enough for daily use.
General performance is excellent and so is the 12 fps burst rate which also turns the A77 II into a capable sports camera for those photographers on a budget. It's also good as an amateur production video camera with its great looking 1080p footage and the ability to connect an external microphone, but more professional users will miss the lack of 4K recording and the headphone jack. Lastly, it's also able to take some great looking photos in daylight and decent looking ones in low light conditions, as long as you don't go overboard with your ISO. All in all, the A77 II is a jack of all trades type of camera and we are confident in saying that many different types of users will find it a very compelling purchase and be quite satisfied with what it has to offer.
All in all, the A77 II is a jack of all trades type of camera and we are confident in saying that many different types of users will find it a very compelling purchase and be quite satisfied with what it has to offer.
SaveSave
The following two tabs change content below.
An amateur photographer, songwriter, musician, computer and technology geek and an occasional comedian, I'm a little bit of everything. I always aim to pursue things I'm passonate about and try to look on the positive side of things whenever I can. My mission is to wrap my articles in that aura of positive energy and keep a healthy balance between being serious about my work and spicing things up with a little fun now and than. After all, life's a game and there's always a different way to play it.