Sony A7R Review: A Stylish Mirrorless Camera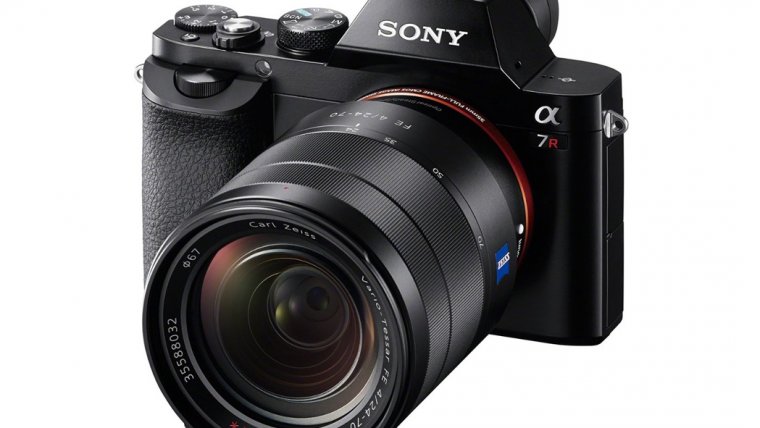 Sony A7R Review: A Stylish Mirrorless Camera
www.sleeklens.com
Premium and high-quality mirrorless cameras aren't anything new these days, and the story was pretty much the same in 2014 when the Sony A7R was released. We already had some compelling offerings these days from the leading companies, as well as Sony themselves. Not even the idea to make a mirrorless full frame camera wasn't entirely new and was already done by Leica. What hasn't been attempted before is to create a no compromise full frame mirrorless camera that could seriously compete with high-end full frame DSLRs and finally give photographers an option to switch to a more compact system but still be able to shoot very high-quality images and video.
The Sony A7R is the product that was born from that idea and so is its brother, the A7. They are both catered to slightly different audiences, but we will stick with the A7R in this review. Sony tried very hard to create a no compromise camera and one look at the specs sheet immediately proves that. Let's see how those specs hold up in 2017 and is there still a place for A7R on the market after the release of its successor, the A7R II.
Pros
Superb image quality outside of medium format
Full-frame
Compact body
Weather-sealed
Excellent EVF
Cons
No touch screen
AF does not perform very well in low light conditions
Limited lens selection
Expensive
Loud shutter
Click to read the full Review
The first big differentiator between the A7 and A7R and one of its headline features is its sensor. This is the same 36.3 megapixel sensor found in Nikon D800 and D800E cameras released 2 years before the A7R and it's a very good thing since those two DSLRs took very high quality images and are still a popular choice nowadays. That sensor is paired with Sony's Bioniz X image processor which enables the A7R to take those high resolution images at a very decent speed of 4 fps and also enables advanced noise reduction algorithms. There's also the lack of an optical low-pass filter which will result in even sharper images that on the traditional sensors that come with it.

The body of the A7R also brings some interesting features. It's made out of magnesium alloy, features every port you would ever need and also comes with high quality LCD screen and electronic viewfinder. The Xtra Fine LCD screen is 3 inches in size with a resolution of 1,230,000 dots. The EVF comes with a magnification of 0.71x and a resolution of 2,359,000 dots. Both sound very impressive on paper, but we will reserve our judgment for the next section of this review. While the A7R seems like it's focused mostly on taking stills, it still isn't underpowered when it comes to video. You don't get 4K resolution like on some other enthusiast mirrorless cameras but you do get 1080p recording at 60 fps and a plethora of extra features to help you take better videos. The inclusion of both the headphone and the microphone jack proves the fact that Sony decided to make the A7R an interesting choice for both the photographers and videographers. Now that we've covered some of the most notable features of the Sony A7R let's take a closer look at its body and what it holds.
Body and handling
The first thing that sets the A7R apart from rest of the full frame cameras is its body size; it's just unbelievably small for such a feature packed camera. Pair it with a short prime lens or a 24-70mm zoom lens, and you'll get quite a compact package that yields more than excellent image quality considering its size. Now, the downside of having a full frame camera in such a small body is when you plan to shoot handheld with long telephoto lenses. That's when you can run into some balancing issues when the lens is larger and heavier than the body. Fortunately, most of the today's quality zoom lenses come with image stabilization so you should be ok in a lot of situations.
Luckily Sony decided not to cheap out on the materials put in the A7R, so its magnesium alloy body is just about heavy enough to keep the balance with lots of lenses, but still not nearly as heavy to be a burden like other bigger cameras or DSLRs. Sony also went a step further and also added weather sealing. The ergonomic of the body itself aren't as comfortable as on a DSLR as the grip will be too shallow for some, but at least the button arrangement is very good as each one of them is easy to reach and to use. Most of the controls are your usual affair like for example the main mode dial, exposure compensation dial or a four-fay navigation controller that also acts as a wheel to adjust some of the settings or navigate through the menus. There are also some additional buttons that add extra functionality like the C1, C2 and C3 buttons that can be customized to adjust many settings or activate different modes or the switch that changes the function of the button inside of it to act as an AF/MF or AE lock. The body of the A7R is also quite expandable and comes with a headphone jack, microphone jack, micro-HDMI port that supports uncompressed 4K video output and a memory card slot that supports both the SD cards and Sony's proprietary Memory Stick Duo cards. The A7R is also quite strong when it comes to connectivity with both the Wi-Fi and NFC built into the body which is quite strenghts of other cameras like Fujifilm X70.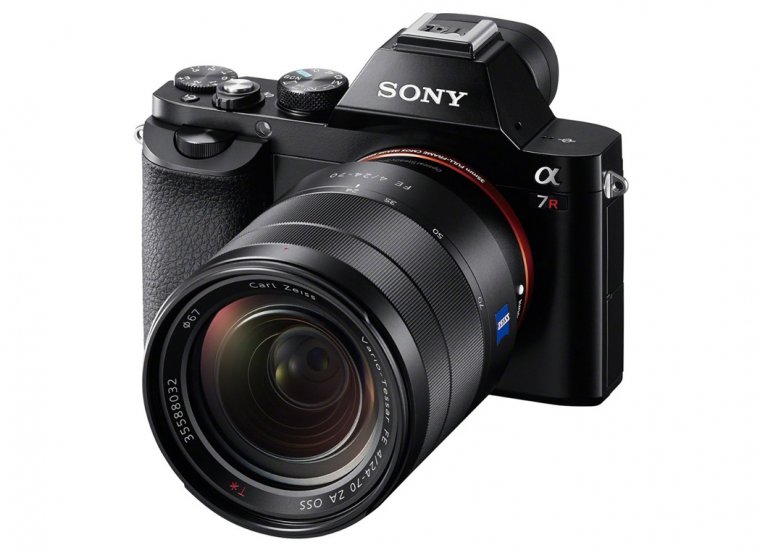 We've already mentioned the specifications of both the screen and the viewfinder earlier in this review, and we can only say that they are both a pleasure to use. They are sharp, bright and also with great color balance. It's a shame that the screen itself isn't touch sensitive, but many professionals won't mind this slight omission just for its sheer quality and viewing experience. We can now also say a few words about the menu system. There have been a few complaints about Sony's UI on their NEX mirrorless cameras being too complicated and not intuitive enough, so they decided to use the menu system from their DSLRs here which is way nicer and user-friendly. It can still be overly complicated at times, but it's a still a significant improvement nonetheless. There's also a Custom settings menu which offers access to some additional and less important functions like MF assist, Zebras, Audio level display, Grid lines and so on.
We should also mention the wireless capabilities of the A7R. They are quite extensive and offer a lot of features. First, you'll get the usual ones like the ability to remotely control the camera with your smartphone or tablet or automatically transfer and backup your photos via the Direct Upload option or the PlayMemories application. There is one unique feature, and that is the option to download apps on the camera itself and add more functionality to it that way. Don't expect the selection of apps to be as extensive as on your smartphone, but it's still a neat feature to have on a camera. The last feature that falls into this category is the ability to remotely control the A7R via the RemoteCameraControl application on your PC or a Mac. It offers quite a lot of options and settings to fiddle with, but unfortunately, it only works over the USB connection as Wi-Fi isn't supported. There's also no live preview, so there's still work to be done in this regard, but it's still useful to have this option rather than not having it at all.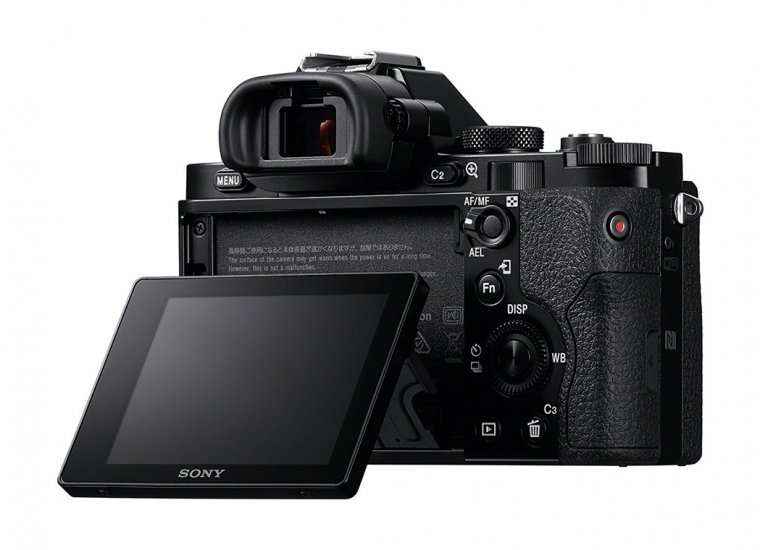 Lastly, we should have a few words about lenses that could fit onto the A7R. It comes with the same E-mount as Sony's other APS-C cameras, and because of that, it supports both the new full frame FE-lenses as well as the regular E-mount lenses. Because the E-mount lenses were designed for a smaller sensor, they won't cover the full image frame and for that Sony gives you an option to shoot in cropped 1.5x mode which will reduce the maximum resolution to 10 megapixels. It's not a perfect solution by any means, but at least you are still left with the ability to use some of the high-quality glass you already invested in before you make a switch to FE-lenses. You can also use Sony's A-mount lenses with the help of an adapter. When you take into account everything that could be said about the A7R, its body, and its functions, we really can't complain too much as it's obvious that this is a premium camera in this regard.
Autofocus and performance
The autofocus system is one of those things that set apart the A7 from the A7R, and it shows us how both of those cameras were made with a different audience in mind. The AF system in the A7R is a contrast detect system with 25 focus points. It doesn't sound that impressive on paper, but in real use, it works rather well and can match quite a few DSLRs in regards to its speed and accuracy. One area where it lags a bit behind the best is in low light where it can struggle from time to time. Subject tracking performance is also very respectable for a camera that clearly wasn't made purposefully for shooting sports or high-speed action.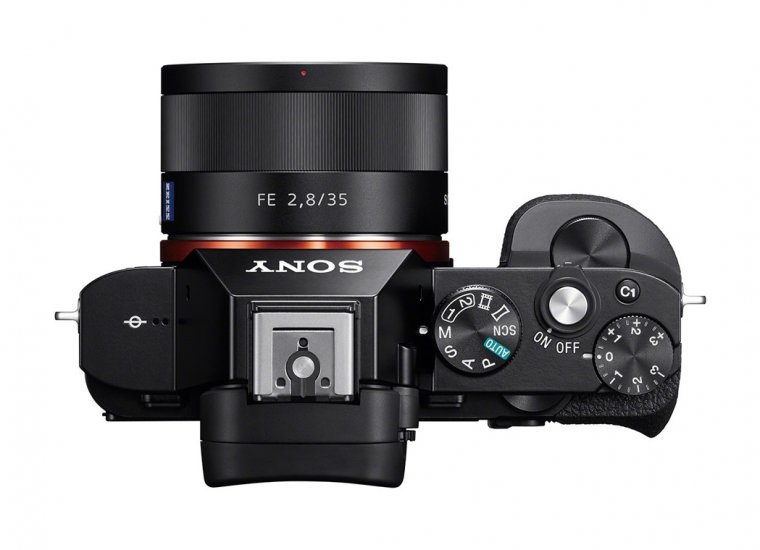 While some photographers could get away with shooting this kind of scenarios with the A7R, most of them will find the maximum shooting speed of 4 fps a problem that's hard to overcome. You get the option to shoot even slower than that (at 1.5 fps) if that's what you want. Buffer sizes aren't exactly impressive either with a buffer size of a 37 JPEGs or 35 RAWs when shooting at 1.5 fps and a maximum of 15 shots for both the JPEGs and RAW files when you're at 4 fps. You should also keep in mind that you need to switch to Speed Priority mode to be able to shot at 4 fps. So yeah, the A7R isn't exactly a speed demon in this regard, but it still a decent performance for a high-resolution 36-megapixel camera. At least the general performance doesn't disappoint, as the A7R performs very admirably in this regard as you would expect from an enthusiast-oriented product.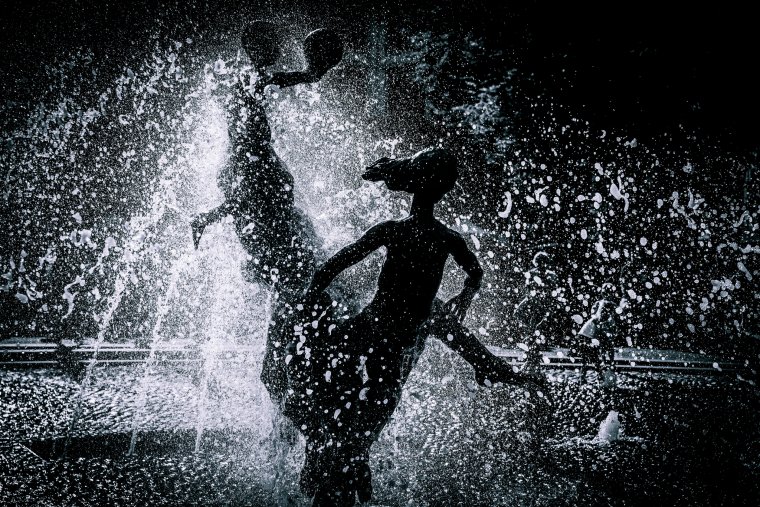 Lastly, there's the battery life, which can be considered average at best with a maximum of 340 shot you can get from one charge. There is a cool thing that Sony included here, and that's the ability to charge the A7R via an USB cable. This means that you can charge it just by connecting it to your PC or a notebook or even charge it on the go via the external battery bank of your choice. Of course, this method can result in noticeably longer charge times, but it still doesn't diminish the usefulness of this feature. So, the A7R may not be the most advanced camera in regards to autofocus speed, burst rate or battery life, but it's still overall a decent performance when you take into account the fact that you still get a lot of camera in such a small body.
Video features and quality
One may lead to believe that the lack of 4K recording on today's cameras means that the camera itself isn't focused on video too much or isn't very capable in that regard. While this maybe is true for some cameras, it isn't the case with the A7R. You still get the ability to shoot 1080p videos at 60 fps at a bit-rate of 28 Mbps. The footage itself is of very high quality and very sharp due to the way that the A7R produces its videos by sub-sampling all the pixels from the sensor. This does result in some moiré in certain cases, but will only bother the most demanding users and purists. Low light performance is also excellent with noise creeping in only at the most extreme ISO values. Those that need the maximum quality available will be able to record uncompressed footage via HDMI and an external recorder. Many users will also be happy with full manual control being at their disposal, as well as focus peaking and zebras being available as well. The autofocus in video works well too as it has no trouble continuously focusing or following a moving subject. Those who demand high-quality audio on their cameras will also be pleased with the addition of both the headphone and microphone jacks. Even if you don't plan on using an external microphone with the A7R, you'll be happy to know that the integrated microphones also do a pretty good job. Those researching their more creative and fun size will be satisfied with the selection of filters and picture styles. All of this points to A7R being a powerhouse video recording tool for everyone but those who can't work without having the support for 4K video recording.
Image quality
Now we've reached the most exciting part to talk about when it comes to A7R, the image quality. We had high expectations for a full frame 36.3-megapixel sensor with the lack of AA filter, and those expectations were surely met. The A7R is one of the sharpest cameras around, showing an immense amount of detail in both JPEGs and RAW. When we're on the topic of JPEGs, they aren't quite what we expected. If you're a fan of heavily processed photos, you'll like what you can get with this camera, but otherwise, you'll be better off sticking to RAW to get the most out of the A7R. It's the same story when it comes to noise reduction, Sony tries to apply a context-sensitive noise reduction and it most of the time doesn't work as it should giving the photos an artificial look and stripping them away from more detail than it should. As this is the camera aimed at professionals, we wouldn't worry too much about all of this since the A7R's performance in RAW is flawless. The same can be said for dynamic range and low light performance, they are both excellent. Who would expect such an impressive image quality in such a compact camera, Sony certainly know their way around sensors.
Conclusion
There was a lot to be said about the A7R, and we hope we presented as much information as possible to paint the right picture for this camera. It's a quite an achievement for Sony to produce such an impressive camera that was made to give the full frame DSLRs a run for their money and finally give the enthusiasts a more compact option to get their work done and without any penalty to image quality. It also turned out to be a pretty capable camera when it comes to video, which was quite a surprise for us considering the A7R being a stills camera first. Where the story isn't perfect is in autofocus and shooting speed, this is not an area in with this camera excels. We wouldn't call it a slow camera by any means, but it's certainly not catered to your seasoned sports or action photographers. In the end, we are very happy with what Sony has done when it comes to A7R. It's not a camera for everyone's tastes, but it comes pretty close, which is more than could be said for many other mirrorless cameras.
The following two tabs change content below.
An amateur photographer, songwriter, musician, computer and technology geek and an occasional comedian, I'm a little bit of everything. I always aim to pursue things I'm passonate about and try to look on the positive side of things whenever I can. My mission is to wrap my articles in that aura of positive energy and keep a healthy balance between being serious about my work and spicing things up with a little fun now and than. After all, life's a game and there's always a different way to play it.