Sony a5100 Review: A Beautiful Mirrorless Camera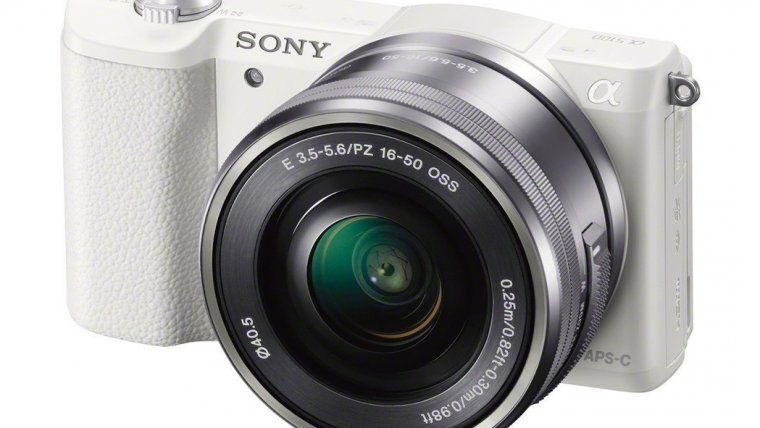 Sony a5100 Review: A Beautiful Mirrorless Camera
www.sleeklens.com
It's a well-known fact that the mirrorless cameras are slowly but surely taking over the camera market and we see no signs of that particular trend ending anytime soon. While there will always be people who need larger, more rugged and bulkier cameras for their work, the majority of us want something that is as compact as it can be but without any sacrifice in performance, features or image quality. That's where the mirrorless cameras perfectly fit in, at least the higher quality ones.
The camera that we're reviewing today, the Sony a5100, falls right in the middle of the mirrorless camera market and just below the Sony's flagship lineup of APS-C mirrorless cameras, the a6000 series. So, it should be a pretty balanced camera in every regard, unless Sony decided to cut corners somewhere where they shouldn't. For the sake of their already well-established brand, we hope they didn't. Sony a5100 was revealed to the public in August 2014 moreso, Sony A 7II in November 2014. Let's see how well does it fit in the already crowded mirrorless camera market and does it have some unique features of its own that could help it stand out above the competition and live up to Sony's legacy of many successful cameras.
Judging by its specifications, the a5100 actually tries to bring the power of the a6000 to the masses, but with a more compact body. That sounds like a really good idea if you ask us, so let's see what it's got.

Pros
Built-in WiFi
Light Body
NFC Connectivity
Articulating Screen
1080p Max Video Resolution
Touch Screen
Cons
Low Battery Life
No Weather Sealed
No Image Stabilization
Click to read the full Review

First, there's the sensor. The a5100 comes with the same sensor as the a6000, meaning it's a 24.3-megapixel APS-C CMOS unit. It should bring a really compelling image quality if we were to judge it by its bigger brother and we'll see who true this is later in the review. It also comes with a Bionz X image processor which will surely make it perform as good as a camera in its class can in terms of everyday use. With a burst rate of 6 fps with continuous AF, it's no slouch when it comes to shooting speed either. The autofocus performance also shouldn't disappoint, as the a5100 comes with a Hybrid AF consisting of 179 phase detect and 25 contrast detect points, so it should be ready to shoot reliably on every occasion, even in low light. Unfortunately, there is no EVF on board, but you do get a 3-inch LCD touchscreen with the resolution of 921,600 dots and the ability to tilt upward for 180 degrees. There's also a built-in flash unit that pops up from the camera body and also Wi-Fi + NFC. Videos on the a5100 top out at 1080p resolution and at 60 fps, but there's also a slow-motion mode at 120 fps and 720p resolution. There

Unfortunately, there is no EVF on board, but you do get a 3-inch LCD touchscreen with the resolution of 921,600 dots and the ability to tilt upward for 180 degrees. There's also a built-in flash unit that pops up from the camera body and also Wi-Fi + NFC. Videos on the a5100 top out at 1080p resolution and at 60 fps, but there's also a slow-motion mode at 120 fps and 720p resolution. There is no microphone and headphone jacks and all of the audio is recorded via the stereo microphones found on the top of the camera. As for memory cards, the a5100 supports all of the variants of SD cards along with Sony's own proprietary Memory Stick Pro Duo or Pro-HG Duo cards. Lastly, exposure-wise, the ISO range you get ranges from 100 to 25600 while the fastest shutter speed available is 1/4000 sec and the slowest one is 30 seconds. So, nothing out of the ordinary here, but nothing disappointing either.

And that is all, in a nutshell, the a5100 really feels like a small downgrade to the more expensive a6000, but at the same time a huge upgrade over its predecessor. If it turns out that it performs as it should in all major aspects, then we really have a successful camera at our hands. Let's start we the more in-depth analysis of the camera body.
Body and handling
We love it when companies manage to strike the right balance between build quality and compactness in a mirrorless camera. The same can easily be said about the a5100. Although not being made of metal it's still made of very sturdy composite materials that at the same time enable it to be reasonably light and easy to carry around with you. The feel in the hand is excellent, with deep and nicely textured grip, a thumb rest and a body that also has a texture to it that makes it fit securely in the hand instead of being slippery like some of the cameras we've tested which opt for a more brushed and polished look. All the buttons and dials are also in their logical places and are very easy to reach. We also appreciate the understated looks that grace the a5100 as it makes it look like a much more expensive and advanced camera than it really is. One thing you'll also immediately notice when taking a look at the camera is that it really doesn't offer much in the way of buttons and dials. It looks like Sony, like some other companies with their cameras in this class, opted for a more touch focused operation rather than relying on many physical controls. This can be either good or a bad thing as it depends how well that controls scheme is implemented and if the user interface is intuitive enough to be easy to use. We'll take a look at this in more detail after we take a little tour around the camera body, so keep on reading.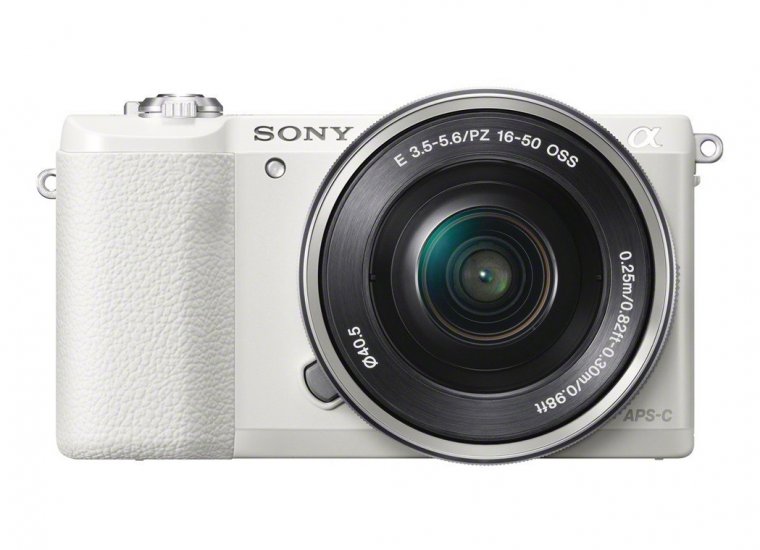 The front of the camera is almost perfectly clean and you'll find nothing else here aside from the focus assist light and the lens release button. The right side only holds the covers for all the ports and the left side only has the contact point for the NFC. The top of the camera has a little more to it, as you would expect. Starting from the left, you'll find the flash release button, the flash itself tucked neatly into the body, the stereo microphones, a movie record button as well as the shutter button. The shutter button itself is a rather interesting one as it has two different switches on it. One is for powering the camera on or off and the other one is to operate the zoom mechanism on the lens. This of course means that you'll need a lens that's compatible with this technology, for example the 16-50 mm OSS lens which usually comes with the camera. It's a rather interesting way of helping those people used to compact cameras make an easier transition to the mirrorless system by letting them zoom in and out the same way there are used to doing on their previous camera. It's also beneficial for video recording as it allows you to change the focal length more smoothly than with the traditional zoom ring.
Now that we've got that out of our way, let's see what's to be found on the back of the camera. Naturally, most of the back is covered by the screen and only the right side holds any physical controls. Here we find a traditional control layout with Menu, Playback and Delete buttons as well as the main navigation wheel. The navigation wheel itself also doubles as a four-way controller that also holds shortcuts to things like display options, timer, ISO or exposure compensation. And that's it, you'll find nothing more in terms of controls on the a5100. It's a decent amount of controls for the casual user, but professionals or more advanced users should probably look elsewhere or accept the simplistic control scheme that won't let them access certain features and settings as quick as on those cameras with more physical controls and dials. What's a shame and kind of a missed opportunity on the a5100 is that you can't use the touchscreen for navigating through the interface, only for focusing and taking a photo. This doesn't mean that the interface still isn't very usable the way things are, but it real touch functionality would be very helpful to many people who are used to taking pictures with their smartphones and want that same kind of experience on a proper camera.
The menus and the interface themselves are nicely laid and have a really clean and distinctive color scheme to them with white text on black background and only the currently selected setting and category you are in being in color. In terms of fun features, there are some in form of different picture effects, but the two of them stand out the most. The first one is background defocus mode which lets you add artificial blur to your photos and adjust the amount by using the navigation wheel. It won't give you as good of a result you would get with a dedicated wide aperture lens, but the effect itself isn't half bad and gives you pretty usable photos in most occasions. The second and more advanced of the two modes is the Pixel Super Resolution Technology. No, it's not a mode that lets you take higher resolution images, but one that helps you get better photos in those occasions where it's hard to perfectly frame your image like for example when taking macro shots. It works by cropping the part of the image to give you better composition, but without any loss in resolution. Quite an interesting technology if we might say.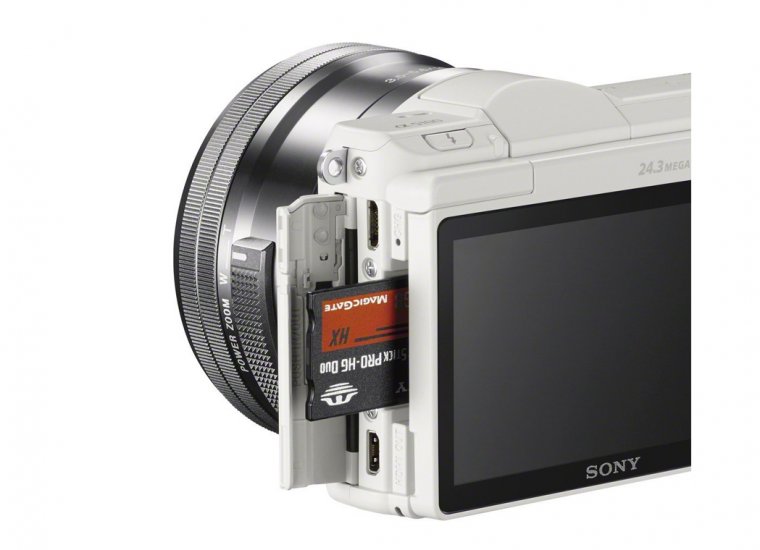 Lastly, this brings us to Wi-Fi capabilities of the a5100. We were pleasantly surprised to find out that you get same functionality here as on Sony's flagship mirrorless cameras, the A7 series. You get the usual features like the ability to back up photos to your smartphone, post them to social networks or directly print them to a wireless printer. There's also NFC on board for easier pairing with Android devices that support it. One of the unique features when comparing the a5100 with other cameras is the ability to use application to expand the feature set of your camera. You can get them via the PlayMemories Camera Apps Store and there are about 20 of them available, some free and some paid. They can range from simple applications that allow you to take better self-portraits or do a time-lapse, to more advanced ones for taking pictures of star trails or do interesting motion shots. While we may not agree with most of them being paid applications, they are still an interesting way of giving you more out of your camera if that's what you really want. Aside from being able to remotely control the a5100 with the help of a smartphone you can also do the same with a USB cable connected to your Mac or PC, but albeit without live view preview on your computer's screen. Although we wish that Sony expanded the touchscreen functionality and giving us the ability to use it as a method of controlling the camera, overall, we are quite happy with what Sony has done in terms of body design and all the necessary features to make the a5100 a camera that's easy to use.
Autofocus and performance
The 204-point hybrid AF system build into the a5100 was a strong point for the camera right from the start as it immediately pointed out to a possibly excellent focusing performance. Well, it certainly delivers something very close to that. We really love when manufacturers choose to build a hybrid AF system in their mirrorless cameras rather than picking either contrast or phase detect focusing technology. While it's harder to build reliable software algorithms for this kind of system, it's also way more flexible than the traditional ones when they're done right. And they are done really well on the Sony a5100. No matter the lighting conditions, we were always given a very reliable performance and not many shots that weren't in focus. Accuracy did drop a little when a moving subject was put into the equation, but the performance was still way above average for a mirrorless camera. The speed of focusing heavily depends on the amount of light in your frame, as the camera opts in for phase detect AF when there's enough light and slower contrast detect AF in low light. There's also focusing peaking included for those that wish to focus manually and it really helps in those situations when you really want to take control of your focus, just like we expect it to do.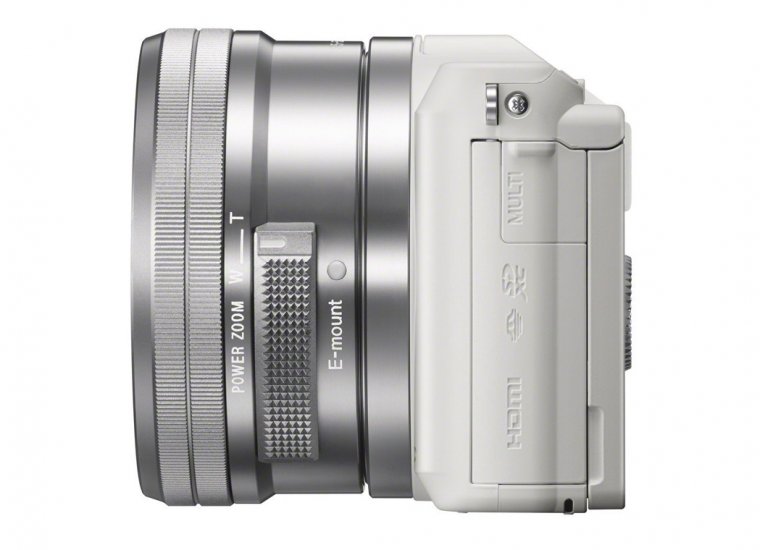 Thanks to the very capable Bionz X processor, the a5100 performed admirably in every occasion and for every use case scenario. It's on par with every of Sony's more expensive models, so we have nothing to complain about here. The 6 fps burst rate is also something that is nice to see on a camera of this class. It's not the fastest around, but considering it also offers full-time autofocus while shooting, we are quite happy with it. We are also quite pleased with the battery life. Sitting at around 400 shots, it's very respectable for an entry-level mirrorless camera like the a5100. We expected good things from this camera in terms of its performance and we got exactly that, nothing more and nothing less. The a5100 certainly doesn't disappoint in this aspect and gives out a performance that could easily be on par with much more expensive cameras.
Video features and quality
If there is an area in which many mirrorless cameras in this price range being to show their weaker side, that has to be video recording. Luckily, this isn't the case with the a5100. While it won't appeal to professionals because of the lack of microphone and headphone jacks and maybe because of the lack of 4K recording, it still has enough positives to its side to became a really capable offering for your average user, at which it is aimed at anyway. First, there's the 1080p 60 fps recording option that is recorded at a very high bit-rate of 50 Mbps which leaves you with a very good looking and clean footage. The sound picked up by the stereo microphones on the top of the camera also isn't bad at all. When it comes to advanced features, the a5100 has all the most important ones: focus peaking, zebra patterns, marker display and full manual control of exposure. There's even a neat feature called Dual Recording that records to videos at the same time; one at maximum resolution of 1080p and 30 fps and one at 720p at the same frame rate. Finally, you can also output uncompressed video over HDMI, a feature that is rarely seen on entry-level cameras. So, the a5100 should be more than capable of recording good quality videos for many people, but it could also be of use to those more advanced users who don't need professional audio quality in their videos.
Image quality
As is the tradition with many Sony cameras, the a5100 also doesn't disappoint in terms of image quality. The 24-megapixel APS-C sensor allows you to get some stunning shots in daylight and quite acceptable images in low light. Dynamic range is also above average and the colors are nicely and tastefully saturated. JPEG noise performance is good, but the noise reduction algorithms tend to be a little too aggressive on higher ISO values and a noticeable amount of detail gets lost in the process.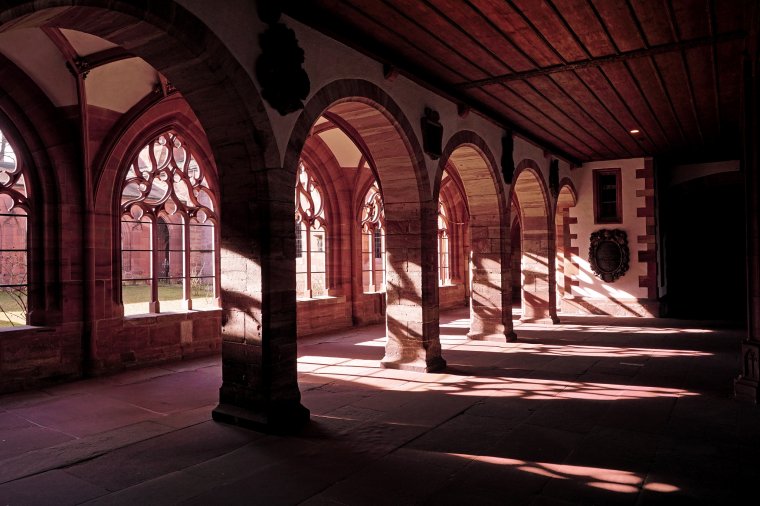 The performance is a lot better in RAW where you can save a decent amount of detail by carefully processing your images. The good thing about JPEGs is that they don't exhibit any noticeable amounts of oversharpening like with many other manufacturers and they show just the right amount of detail without looking artificial. Do keep in mind that the overall image quality will differ from lens to lens, but you should generally be able to get good results no matter the lens being used.
Conclusion
So, how did the Sony a5100 pass our rigorous testing? Where we able to find any major flaws with it that were previously hidden from plain sight or did it really turn out to be a champion in its camera class? Well, it's certainly one very capable device. No matter what you plan to do with it, it won't let you down. Image and video quality are top notch and so is the performance. It's able to shoot and operate fast and for a long time due to very good battery life. While the body itself has a very good build quality and a well laid out control scheme, we do wish that we could use the included touchscreen to navigate through it instead of only being able to use it for focusing.
The lack of any viewfinder will certainly be a deal breaker for some of more advanced users out there, but in all honesty, those interested in this type of camera will be quite happy with the included screen which by itself is of pretty good quality. And that's pretty much it, Sony really did a good job with the a5100 and they've certainly managed to find the right balance between compelling features and a fair price point. It may not look like a perfect camera for a professional or even a more advanced photographer, but it still ticks the right boxes for every other photographer out there or the ones planning to become one and are looking for a good camera to hone their skills with and learn about photography in general.
The following two tabs change content below.
An amateur photographer, songwriter, musician, computer and technology geek and an occasional comedian, I'm a little bit of everything. I always aim to pursue things I'm passonate about and try to look on the positive side of things whenever I can. My mission is to wrap my articles in that aura of positive energy and keep a healthy balance between being serious about my work and spicing things up with a little fun now and than. After all, life's a game and there's always a different way to play it.