Meeting the Pentax K-50: An Entry Level DSLR Worth Checking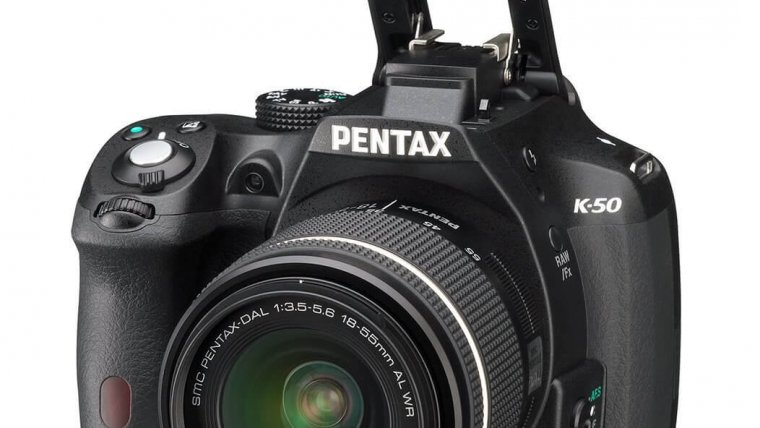 Meeting the Pentax K-50: An Entry Level DSLR Worth Checking
www.sleeklens.com
Since their recent breakthrough on the camera market, we got the chance to examine and review many interesting Pentax cameras and really see the company slowly rise to their previous fame. While they still have some work to do to be able to truly compete on the high-end market, we believe that they are doing just fine when it comes to creating very compelling entry-level cameras, especially DSLRs. This time we got the chance to revisit one of their gems released back in 2013, the Pentax K-50.
We are very curious to see how it competes with today's budget DSLRs like the Canon EOS 2000D Rebel T7 and could it still be considered a good purchase despite its age. Since we stand by the rule that if a camera is considered great at the time of its release, it will be great for many years to come, it's not so unrealistic to think that the K-50 could be one of those cameras. A lot of its features still haven't found its way on other manufacturer's cameras, even 4 years after its release and it really makes you appreciate a company like Pentax for trying to give your more bang for your buck. We can't wait to reveal what these features are and what really makes the K-50 a special kind of camera. So, let's not waste any more time and finally take a look at the list of specifications and highlight the more important ones.
As usual, we will start our specs roundup with the image sensor. The K-50 comes with a redesigned version of the 16 megapixel APS-C sensor found in its predecessor, the K-30. Pentax promises improved noise performance and image quality due to powerful Prime M processor and a number of different tweaks. The new sensor also ups the maximum ISO sensitivity to 51200, which is certainly a lot for an entry-level camera.
Pros
Image Stabilization
FullHD Max Video Resolution
Optical Built-in Viewfinder
Face Detection Focusing
Environmental Sealing
Timelapse Recording
Cons
No Wireless Connection
No Articulating Screen
No Touch Screen
Low Battery Life
Heavy Body
Click to read the full Review
Sensor-shift stabilization is still here to improve the handling of all those first and third party, as well as legacy lenses that lack any kind of stabilization. The SAFOX IXi+ AF system sounds rather modest by today's standards; it consists of only 11 focus points, but on the positive side, 9 of those are of cross-type variety, which should really help in those situations where there are fast moving subjects in your frame. If you add the 6 fps burst rate into that equation, the K-50 surely sounds like it could be a nice budget option for taking photos of more than just static subjects.
In regard to focusing, there's also focus peaking on board, something that we really miss having on other DLSRs and we can't express how happy we are to see such a feature included on the K-50. The same goes for weather sealing. When will you ever find such a feature on an entry-level camera? The answer is, never! This really shows how serious Pentax are in competing with other manufactures and how hard they are trying to stand out with their cameras. While we're on the topic of the camera body, the K-50 also brings excellent build quality and yet another feature that's missing on the similarly priced DSLRs, the 100% pentaprism viewfinder. Not only is this viewfinder more accurate than all the other optical viewfinders you'd find on the rest of budget oriented cameras, but it's also brighter and larger thanks to its 0.92x magnification. Once you've tried such a great viewfinder, it's hard to get back to smaller 95% accurate pentamirror ones that are featured on the cameras the K-50 aims to compete with.
The screen on the back of the camera is a traditional 3 inch TFT LCD unit with a resolution of 921,000 dots which isn't touch sensitive. While it would certainly be great to have a touchscreen for things like Touch AF or faster adjustment of different settings, we strongly believe that it won't be missed too much on the K-50 since Pentax are very well known for their intuitive user interface and great control scheme, which was always a one of the main selling points of their DSLRs. Unfortunately,
video recording
does remain the only weak point of Pentax DSLRs and the story isn't much different with the K-50. You only get 1080p movie mode with a fastest frame rate of 30 fps. If you wish to record at 60 fps, you'll have to drop the resolution down to 720p. To be fair, not many entry-level DSLRs in 2013 had a 1080p 60 fps option in their arsenal, so we can't be too harsh on the K-50 for missing that feature. We can also blame its age for the lack of built-in wi-fi, something that is found on every camera these days. Luckily, you can gain some wireless functionality by using an eye-fi enabled SD card. The K-50 does have one last strong point that relates to its body and that's a very strong pop-up flash unit with a range of 12 meters at an ISO of 100. Since not many beginners and amateur photographers will invest in an external flash, it's good to know that the one that's built in is quite capable. So, let's end this rather long introduction and finally see what the body of K-50 really holds and brings to the budget camera market.
Body and handling
The first thing you'll probably notice when you take the K-50 in your hand is how sturdy and well-built it feels. It's certainly one of the most rugged entry-level DSLRs we've ever tested, even without taking into account that it's weather sealed. Its ergonomics are also done right, with a very deep front grip and the right choice of materials to prevent it from feeling slippery in the hand. While it may not be the most beautiful DSLR ever made, it certainly has one unique aspect to its look that will make a lot of potential buyers happy; a choice of 120 different color combinations. You can either choose the color of the faux leather accents or the rest of the camera body and make the K-50 truly feel like a camera that was made just for you. The icing on the cake is that Pentax also sells it with two new kit lenses (the 18-55mm and 50-200mm) that are both weather sealed, which is another item we can add to the list of things that the company has done to make the competition look bad. You can also immediately add the fact that the K-50 comes with one of the best control schemes we've ever seen on a camera at this price point and that really shows how serious Pentax are to return to their glory days and let the public know that they aren't going anywhere this time around.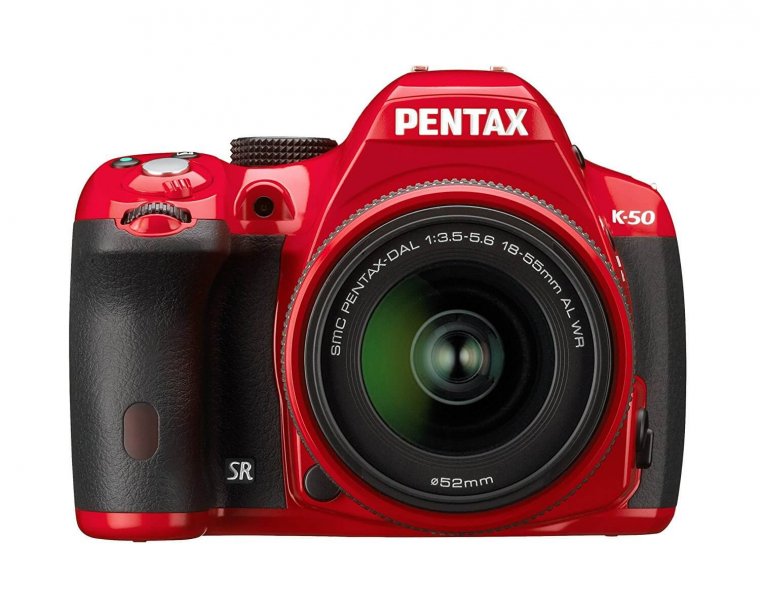 So, let's take a quick look around the K-50. The front of the camera holds the focus assist light, front control dial, focus mode switch and the lens release, flash pop-up, and RAW/Fx buttons. The last, by default, is used to immediately switch to RAW mode while shooting, but it can also be customized to perform other functions, but more on that later. On the left side of the camera you'll find the Video/PC output terminal and on the right side, you'll find the SD memory card slot as well as the cable release terminal. The battery is inserted into the compartment at the bottom of the camera. Looking at the top reveals the hot shoe, a single mono microphone, a main mode dial with two custom modes (U1 and U2), the Exposure compensation button, a shutter button that also holds the power On/Off switch and lastly, the Green button which is used to reset your currently adjusted values. This finally brings us to the back of the camera, where the story of impressive physical controls doesn't end. On the left side of the viewfinder lies the Live View button, while the right side holds the rear control dial. In the end, we get the four-way navigation controller with an OK button inside of it and four buttons that surround it (AF/AE-L, Playback, Info and Menu). The controller itself also holds the shortcuts to Flash Mode/White Balance/ISO Sensitivity and the Drive Mode. We hope that you're now finally aware of how capable the K-50 is for an entry-level DSLR after we've taken you for an interesting trip around its body. It's actually pretty neat to have the option to make your camera look like a colorful toy, but at the same time act as a more professional and serious photography tool.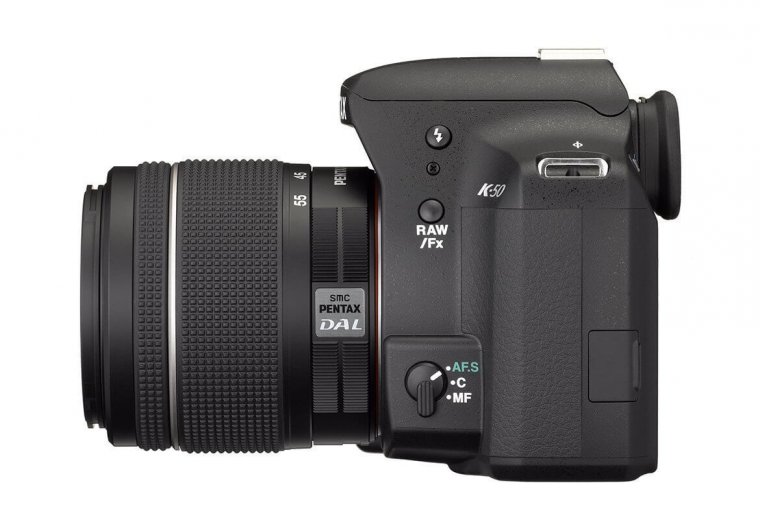 Now, on to the more pleasing news. The whole user interface and the menu system is very refined on the K-50, so it's easy to use no matter if you're a beginner on an advanced user. The elements on the status screens are also nicely laid out and easy to read. When you press the Info button you'll be taken to the Control Panel, a special menu which holds 15 different items which you can enable or adjust and also provides information such as current time and date. It also shows a different group of items if you switch the camera to movie mode. Those photographers that are using a DSLR for the first time will be happy to know that Pentax included a myriad of Auto Picture and Scene modes. The Auto Picture modes are chosen automatically by the camera when you're in Auto mode (Portrait, Landscape, Macro, Moving Object and others), while you pick the Scene modes manually while in Scene mode. In addition to all the modes you already in the Auto mode, you also get an additional set that contains items like Night Scene, Food, Kids, Candlelight and more. The K-50 also comes with the twin-dial action that allows you to change the Aperture with the rear and Shutter speed with the front one (provided you're in the right shooting mode). Another interesting feature that comes with the K-50 is the ability to choose which settings are saved even after the camera is turned off. This means that you can set things like ISO, White Balance, Drive Mode, Flash Mode and so on and safely turn off the camera without the worry that the adjustments will be gone. Lastly, there's the RAW/Fx which can be reprogrammed to access things like Exposure Bracketing, Optical Preview, Digital Preview, Composition Adjustment and AF Active Area.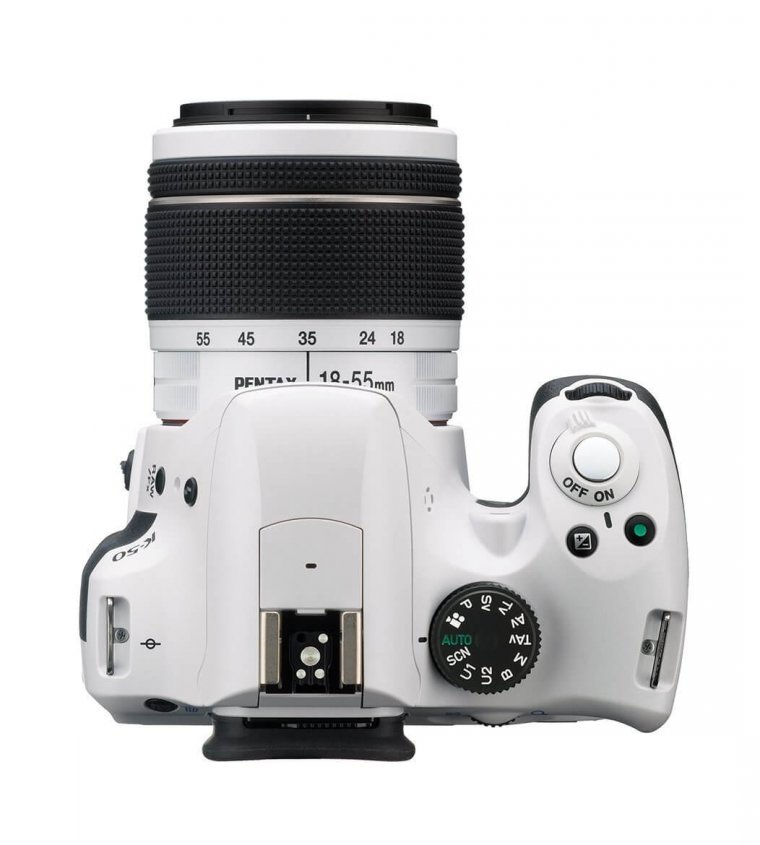 Now, all that is left before we end this section of the review is to say a couple words about the Wi-Fi capabilities on the K-50. By default, there are none, since it doesn't come with built-in Wi-Fi. So, you can forget advanced features like a remote control with your smartphone. Fortunately, there's an easy workaround that will at least enable you to transfer your photos (even RAW files) to your PC or a smart device over Wi-Fi and that's to purchase an Eye-Fi compatible SD card. It still won't satisfy those users who like to upload their images directly to social networks, but at least it will make the experience of backing them up much less cumbersome. Despite lacking a little in Wi-Fi functionality, the K-50 is a real powerhouse of a camera when it comes to control, handling, build quality and sheer number of features available that would make any photographer's life much easier and let them enjoy their work or hobby with less hassle than you'd get with a traditional budget DSLR.
Autofocus and performance
It's true that an AF system with 11 focus points sounds outdated for 2017 standards, but we were pleasantly surprised to see that its performance was better than we expected. In good light, focusing was very fast and precise, leaving us with perfectly focused images almost 100% percent of the time. While not as good, performance was also very decent in lower lighting conditions due to K-50's ability to focus at -1 EV. Subject tracking was also very respectable and a lot better than we expected from an entry-level DSLR released in 2013. Those 9 cross-type focus points certainly played a big role here. What isn't as impressive is focusing speed in Live view, since the K-50 only has contrast detect based AF on its sensor. There's also a basic selection of AF and Focus area modes available. The main autofocus modes are your traditional AF.S (Single Mode), AF.C (Continuous mode) and AF. A (Auto mode). You can also choose between four different Focus Areas: Spot (uses the center of the viewfinder), Select (lets you choose one focus point from the array of 11 points) and two Auto modes (5 or 11 AF points). If you decide that you wish to focus manually, you can do so either by magnifying your view or with the help of focus peaking. The K-50 also comes with one advanced feature that is never featured on such a low priced DSLR and that's AF Fine Adjustment. Every once and a while you are faced with a problem of a lens with back or front focus problems and this tool allows you to adjust focus position values in very precise increments, so you can easily make the focusing system in your lens perform as it should.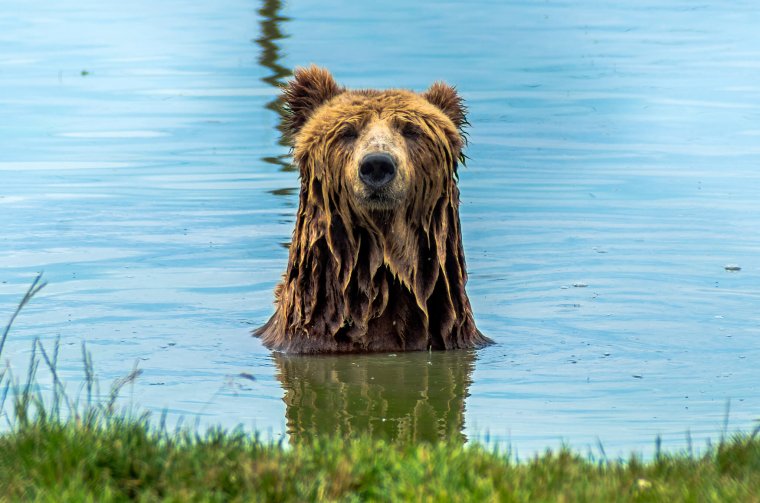 Photo courtesy of Ferenc Kreisz
We didn't have any issues with the performance of the K-50 during our testing and it always performed consistently well and quick no matter what kind of work we decided to do with it. It didn't take too long to power on the camera, the shutter was very fast and responsive and buffer clearing times weren't unpleasantly long. The K-50 offers quite an impressive maximum burst rate for a camera of its class. It's able to shoot at 6 fps with continuous AF enabled, which wouldn't feel out of place even on a more expensive camera. Buffer depth was very good for JPEGs, but rather low when shooting in RAW. You can expect to get around 33 JPEG or 8 RAW files before the buffer has to clear itself. This is still a good performance if you don't mind shooting in JPEG and combined with a well-performing AF system makes for a decent sports camera for those photographers on a really tight budget. Lastly, there's the battery life, which we consider to be average for a budget DSLR as you'll only be able to get around 410 shots on one charge before the camera dies out on you. So, you can certainly manage to get away with shooting for a decent amount of time without having a spare battery, but if you plan to record any videos during your time with the camera than you should probably invest in an extra battery. Overall, we are happy to say that the K-50 didn't disappoint us in any way in regard to its performance, while also managing to bring some interesting benefits to the table like focus peaking, AF adjustment, and a very respectable 6 fps burst rate. We really couldn't ask much more, especially from a camera that was released 4 years ago.
Video features and quality
After all the positive things we had to say about the Pentax K-50, it's time to talk about one of its less impressive aspects, the video recording. This is the only area where the camera begins to show its age and also supports the fact that Pentax always considered that taking stills with a DSLR is a lot more important than recording video. The K-50 only comes with a basic 1080p 30 fps mode and no higher frame rates available at that resolution. There's a 720p 60 fps mode available, but it's not very useful in the era where 1080p is considered a standard for high-quality video. There are also no headphone or microphone jacks and also no stereo microphones; you'll only find a single mono microphone located on the top of the camera. The positive thing is that you can adjust its audio levels, which is will surely help to get the most out of its performance. There are no advanced features to be found, except for focus peaking, in-body image stabilization, and manual exposure control. The included stabilization works ok, but it's better suited for taking stills than recording video. Autofocus is also available during recording, but there's no continuous AF, meaning that you can only acquire focus by pressing the shutter button halfway, which is hardly ideal for video making. You're far better off focusing manually and relying on focus peaking for assistance. Video quality you can get out of the K-50 is passable, but nothing special. We've certainly seen better performing DSLRs from its time, let alone ones from the modern era. There is really no way to sugarcoat it; the Pentax K-50 is not a very good choice if your main point of interest is video recording and its video mode is only usable for those occasions where you can't capture a moment just by taking photos.
Image quality
After its rather uninspiring video capabilities, it's time to get right back on the positive track with the K-50 and talk about its image quality. This has always been one of the strong points of Pentax DSLRs and this is also the case with this one. You can produce some stunning images with the K-50, both in daylight and at night time. While it may not have the megapixel count of some more modern cameras, there will still be a lot of detail in your photos, especially if you use a high-quality lens. What's even more impressive is the noise performance. You will easily be able to get usable results at an ISO of 3200 and even above that if you shoot in RAW and you know how to apply good noise reduction.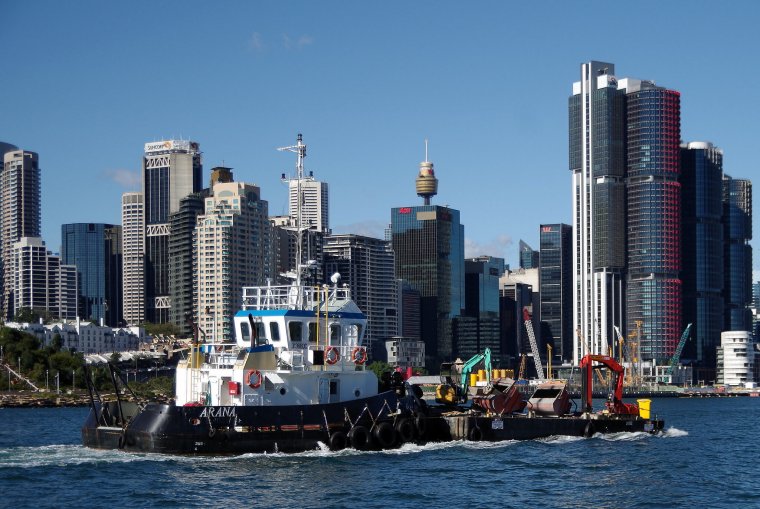 Dynamic range is also very good and allows the K-50 to produce images with really accurate exposure and very little expense to highlights and shadows. You can also easily play around with RAW files in post processing and create photos that look almost HDR-like. There's also a lot of Digital Filters available if that's your cup of tea. Some of them are very useful, like Monochrome, Retro, Miniature, Pastel or Fish-eye. The last one available is Base Parameter Adjustment which allows you to change Brightness, Saturation, Hue, Contrast, and Sharpness of your photos and that is something that will be very helpful to those people who don't plan to edit their photos on a computer. All in all, the K-50 really shines when it comes to stills quality and is easily one of the best performing entry-level DSLRs we've ever tested and this holds true even in 2017.
Conclusion
When you take a closer look at products with Pentax name on them that have been popping up on the market in the last few years, it's easy to see how serious Ricoh is in creating products that are worthy of such a familiar name like Pentax and how hard they're trying to compete on the already very competitive camera market. The K-50 is one of the prime examples of that mentality and a really serves as a showcase of how an entry-level DSLR should look like. Yes it does have some flaws brought on by its age like the lack of a touchscreen, better video mode, and built-in Wi-Fi, but it more than makes up for them by including a rugged weather sealed body, advanced control scheme, intuitive user interface, 100% pentaprism viewfinder, 6 fps burst mode, excellent stills quality, very respectable AF system despite the small amount of focus points and sensor-shift image stabilization. That's without mentioning small, but also beneficial features like focus peaking and AF fine tuning.
There's no denying that the Pentax K-50 brings a lot to the table and at a very competitive price, while even trying to punch above its weight in regard to some of its functionality. So, if you're an avid video maker or already invested in another camera system, then the K-50 probably isn't a camera for you, but if you're none of these two, then you should seriously consider this camera as your next purchase or you can click here to find more DSLR cameras that would suit you.
The following two tabs change content below.
An amateur photographer, songwriter, musician, computer and technology geek and an occasional comedian, I'm a little bit of everything. I always aim to pursue things I'm passonate about and try to look on the positive side of things whenever I can. My mission is to wrap my articles in that aura of positive energy and keep a healthy balance between being serious about my work and spicing things up with a little fun now and than. After all, life's a game and there's always a different way to play it.