Panasonic Lumix DMC-GM5 Review & Test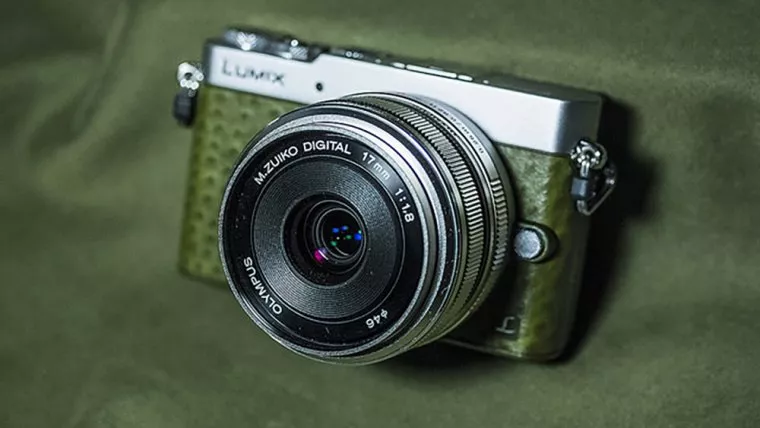 Panasonic Lumix DMC-GM5 Review & Test
www.sleeklens.com
While it's always fun to review an expensive and professional camera with the likes of Sony A6500 because they always offer the latest in technology and have the best image quality; sometimes it's also interesting to get back to reality and take a look at how things are in the realm of those cameras (click here) that are affordable to a lot more people. Panasonic is one of those companies that are competing very well in that segment and are always coming up with compelling cameras that are attracting a lot of attention.
The story is no different with the camera we're taking a look at today, the DMC-GM5. It's a mirrorless camera that sits somewhere in between an entry-level and a mid-range camera and that certainly show the moment you look at its price and its feature set. Panasonic also decided to go with a 4/3 sensor instead of the APS-C so they were able to keep the size down and also allow it to accept lenses that are also smaller, lighter and more portable, which makes a lot of sense when you're making a mirrorless camera. So, let's see if Panasonic managed to find the right balance between compelling features and the asking price and is this another of their mirrorless camera that's bound to be a success.
While the GM5 may not use the newest 4/3 sensor available, the older 16 megapixel one is still very capable, even for today's standards, so we won't complain about the fact they decided to include it in this camera. Having a Micro 4/3 mount also gives you a ton of flexibility in terms of different lenses as it's a universal mount that's supported by many manufacturers.

Pros
Built-in WiFi
NFC Connectivity
FullHD Video Resolution
Touch Screen
Electronic Built-in Viewfinder
1/16000s High Shutter Speed
Light Body
Cons
No Image Stabilization
No Articulating Screen
Low Battery Life
No Environmental Sealing
Poor Low Light Performance
Click to read the full Review

The GM5 also stands out in terms of its body. It's built better than the one on your average mirrorless camera and also comes with great features such as touch sensitive screen, an electronic viewfinder, Wi-Fi and a micro-HDMI port. It does have a few flaws though and that's the lack of a built-in flash (although it does come with an external one) and no in-body stabilization. We believe that Panasonic missed a change of making a GM5 even more compelling camera by deciding not to include image stabilization, something that a lot of micro 4/3 bodies have. The 23-point contrast detect AF system also doesn't sound very exciting, but it doesn't mean that it won't perform well. Panasonic has a big reputation when it comes to making a capable AF system for their cameras, so we will reserve our judgment for after the testing. You can also shoot quite fast due to an electronic shutter that has the fastest shutter speed of 1/16000 and the burst rate of 5.8 fps. When it comes to video recording, the GM5 also seems adequate to raise to the occasion.

You don't get 4K support or a microphone and a headphone jack, but you do get support for 1080p recording at a native frame rate of 60 fps, focus peaking, full manual exposure control, continuous AF, stereo microphones and the access to many different Picture Styles that work both in stills and in video mode. Other than that, the GM5 also looks like a pretty serious camera in terms of controls, despite it having a touchscreen and not being marketed as a professional camera.

We are also quite curious if it has the same or at least a similar amount of customization available like many other Panasonic's cameras. So, this doesn't sound like the most exciting camera on the market, even in its category, but since we are dealing with a pretty respectable manufacturer, we believe that Panasonic knew what they were doing and that the GM5 has its place on the market and will surely have a lot of potential buyers.
Body and handling
The GM5 is both a very stylish camera and a quality made one. We really like the aluminum top and bottom plates, the faux leather material that surrounds the camera and that comes in different colors and the whole shape of the camera is reminiscent of some older film cameras. It still looks very much as a modern camera, but some inspiration when creating was drawn from retro designs. There is no front grip like on some other cameras, so the GM5 isn't as grippy in the hand like them, but thanks to being pretty lightweight you can still hold it quite securely and we doubt that many people will have any problems with it in this regard. What's also rare to see on a mirrorless camera in this price range is the viewfinder. While it may be a half the resolution of those that are usually found on other popular cameras, it's still quite usable and only those that have previously used a higher resolution one may be bothered by the reduction in quality. At least it's 100% accurate, which is a nice touch. The screen on the back fares better in terms of resolution with its 921,000 dots and is sharp enough for any kind of use.
At first glance, the GM5 doesn't seem under-equipped in terms of physical controls and it's time to establish if this really holds true. Starting with the front of the camera, we find nothing else but the focus assist light and lens release button. The same can be said for the sides of the camera, which holds nothing else but the micro-HDMI and the micro-USB ports. The SD card slot and the battery are found in the same compartment located at the bottom of the camera. The top of the camera reveals the hot shoe, stereo microphones, a three-way dial for switching between Single-point AF, Continuous AF and the manual focus, the main mode dial which also holds one custom mode and the shutter button that also holds the lever for turning the camera on and off. Finally, we left with taking a look at the back. Aside from the aforementioned EVF, we immediately find something interesting and that's the two customizable Fn buttons (Fn1 and Fn2) which are by default used to access the live view and the Wi-Fi functions. We'll see what these can do in a few moments. Just right of them sit the Playback button and one control dial and that 3-inch touchscreen underneath them. The rest of the controls are located on the far right and these are the Movie record, Delete/Q Menu and Display buttons as well as the four-way main navigation controller which also hold shortcuts to ISO, White Balance, Drive/Timer and AF mode.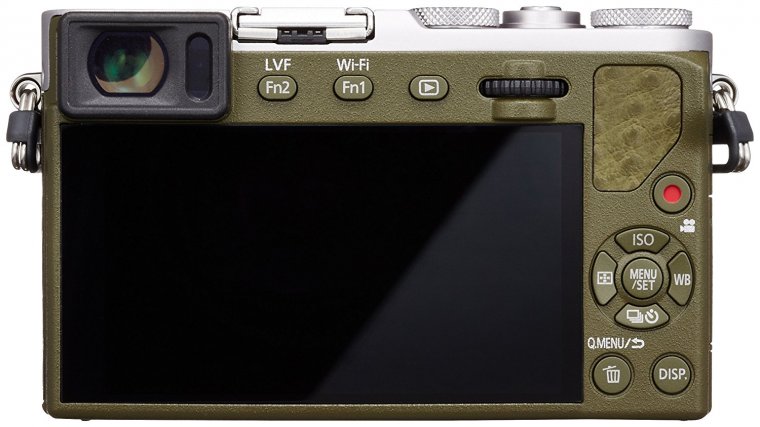 So, the GM5 may not have the advanced control scheme of some more expensive mirrorless cameras, but it does offer quite a lot for a camera at its price point, meaning that Panasonic have done a really good job in keeping it as functional as it was possible and decided not to dumb it down with unnecessary lack of physical controls. They've also done a good job when creating the user interface, as its clean, easy to navigate and holds many options for customization and different display modes. It's also very well optimized for navigation by touch and feels as responsive as using the screen on a smartphone. When it comes to customization, you can either make us of the Fn1 and Fn2 buttons located on the back of the camera or the virtual buttons that appear on your screen. They can hold functions such as Depth of Field preview, virtual horizon, Picture Style, Wi-Fi and so on. So, the GM5 really holds its own here and easily overshadows most of its competition and even a lot of cameras that are above it class. We like that Panasonic takes customization seriously and that they don't shy away from putting the same amount of attention on their less expensive cameras, like on the more expensive ones. There are also a lot of additional menus at your disposal to help you get to your most important functions more quickly and the best one is the Q menu. It can be accessed via the Delete button on the back of the camera and every item in it can be added manually. Some of those items can be Image Quality, Photo Style, Aspect Ratio, Picture Size, Filter Settings and so on. In a nutshell, by dedicating a little time to set up the camera, you can really make the GM5 feel like it was tailored just for you and make it really easy to use no matter what type of photography you are into.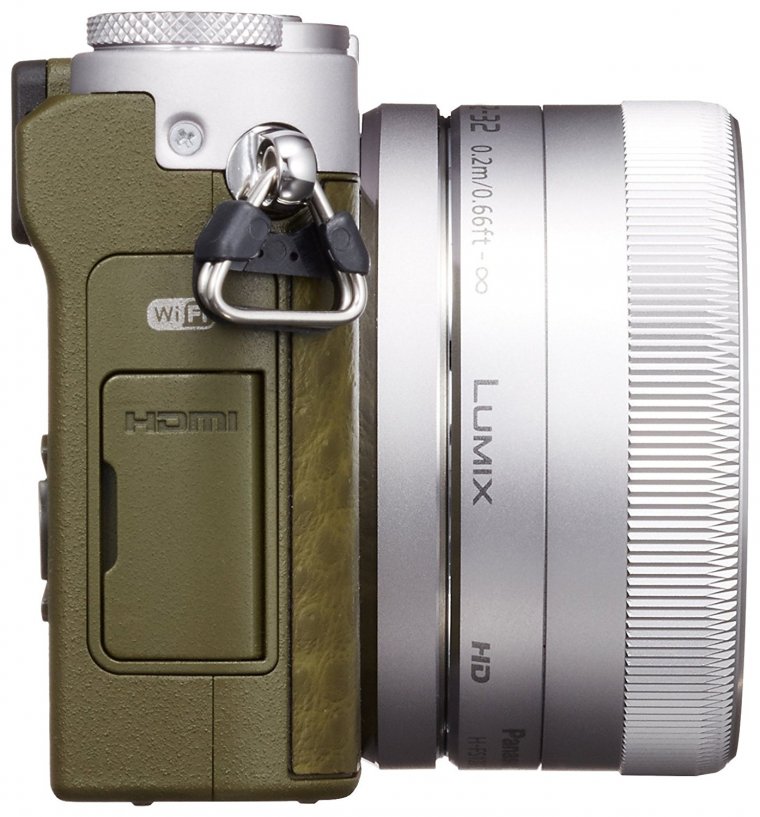 As in every other review, to conclude this section we are left to talk about Wi-Fi. Since it's become a very important feature to have on a camera, Panasonic decided to take any chances as they've included pretty much every Wi-Fi-related feature you would want to have on your camera. These include the ability to remotely shoot with the help of a smartphone, view or transfer photos to it, add GPS tags or transfer photos to the cloud backup service. You can even print your images directly via the Wi-Fi enabled printer, transfer them to your PC or display them on a wireless enabled TV. Most of this functionality is done via the Image App, which is available both for Android and iOS devices. Aside from connecting the GM5 to your smartphone directly via Wi-Fi, you can also do the same with a QR code or via NFC if you own an Android device that has the NFC chip inside of it. It's really an impressive list of different functionalities and we are sure that any future use of this camera will be very pleased with what the GM5 has to offer. The same can be said for its body, handling, usability, controls, and everything related to those things, Panasonic have really done a fantastic job here. Let's see if things are the same when it comes to GM5's performance.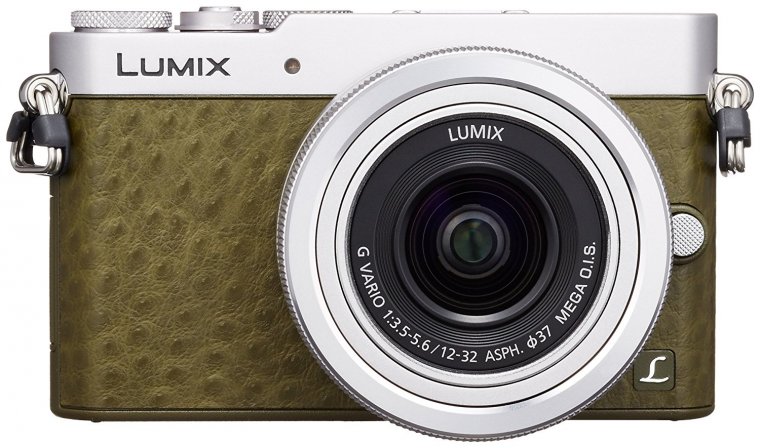 Autofocus and performance
We didn't expect any kind of impressive performance when it comes to focusing after we've seen what kind of AF system is built in inside of the GM5, but to our pleasant surprise, the performance is a lot better than what you would usually get with a contrast detect AF system with only 23 focus point. It actually ended up being one of the faster systems we've seen on a mirrorless camera, no matter its class and price point. No matter the lighting conditions, the GM5 always managed to acquire focus in well under a second with only some occasions when it took around a second and that was in very dim conditions. Accuracy was top notch for static scenes and an average for moving subjects like you would expect from a contrast detect AF system. If you decide to focus manually, you'll also get an extensive number of features to assist you with that like focus peaking, focusing scale which shows the distance from infinity to macro and the magnification feature which enlarges a part of the frame you wish to focus on. You can even bring the magnification frame just by half-pressing the shutter button and even pinch to zoom in or out of it in steps of 0.1x. Very impressive indeed for a mirrorless camera in this class.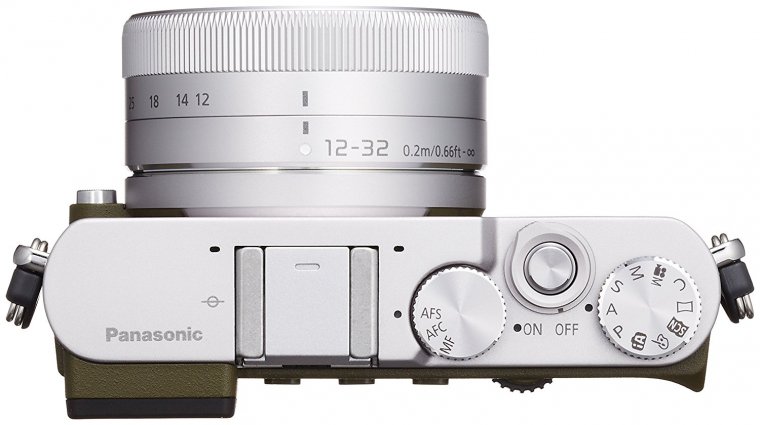 The general performance on the GM5 is also very respectable and we had no problems while using it. While it doesn't feature the fastest burst rate you'll ever see on a mirrorless camera, it still has quite a lot of uses. In native 5.8 fps mode, the buffer size for RAW files isn't anything to write home about, but the story is different with JPEGs when it turns to a quite respectable number of around 50 shots. There are also two additional modes included. One is a 10.7 fps mode which only uses the electronic shutter, but the buffer size drops to around 7 shots no matter the file type. The other is Super HS mode which shoots at 40 fps but reduces the resolution to 4 megapixels. It may not be an impressive resolution, but the buffer size is still respectable at around 40 shots. So, you can get a lot of use out of the burst rate modes on the GM5 as long as you don't mind only shooting in JPEG. Unfortunately, there is one area in which it doesn't impress and that's battery life. The endurance of around 220 shots per charge is a performance that's well below the average for a mirrorless camera. If you aren't keen on carrying a spare battery or you are planning to shoot videos with the GM5 you'll certainly run out of juice after a day of shooting. So, just to be safe, immediately invest in an extra battery if you plan to purchase this camera and all of the battery problems will be solved.
Video features and quality
are already well known for their video recording prowess and thus we were quite curious about the GM5 and how well it holds in this regard. The first thing you'll notice is that it doesn't support 4K recording and instead comes with a maximum resolution of 1080p and the fastest frame rate of 60 fps. This means that its well-equipped to satisfy your average users, but more advanced ones will surely miss the lack of 4K recording. There are also no headphone or microphone jacks, only the two stereo microphones on top of the camera. You do get the option to manually adjust those microphones, which is nice. Full manual exposure control is available and you can also control exposure while you're recording a video and do it silently thanks to having a touchscreen. If you wish to take photos during recording then you can do so after you turn on this option in the menus. There is continuous AF available and it performs decently. It's perfectly useable for everything but professional work. For those occasions, you are better off using manual focus with the help of focus peaking. If you're looking to have some fun when shooting videos, you can also apply different effects and filters to your videos. Now, despite not being able to shoot in 4K resolution, we were quite pleased with the quality of 1080p footage on the GM5. There's a lot of detail available, colors are nicely saturated and there's not much noise noticeable unless you are shooting in pretty dark conditions. The audio quality was acceptable and you can even take advantage of included wind filters if you're shooting on a windy day. So, for what it is, a consumer-oriented mirrorless camera, the GM5 does a really good job in video recording. It's not a replacement for a camera that's more catered to professionals and advanced users, but we never expected it to be. It would still be nice to see the 4K video capability included, but since the 1080p videos are already very good, we don't feel the need to complain too much.
Image quality
After having a rather pleasing experience with video recording, we continued to have the same with taking stills. This comes as no surprise since the GM5 was imagined as a stills camera first and a video camera second. The 16 megapixel 4/3 sensor inside of it has been on the market for quite some time now, so it doesn't bring anything new to the table, but it does bring a respectable performance with it. It doesn't have any noticeable strengths, but no flaws either.
Photo courtesy of Dominique Bertine
With the right lens, you can get some decently sharp photos and you can also dwell into landscape photography thanks to the GM5 having respectable dynamic range. Noise performance isn't as good as on a lot of APS-C cameras, but it does allow you take usable photos up to an ISO of 3200. Going higher than that results in a noticeable drop in quality and it's up to you if you'll find that acceptable to get the image you want. If you plan on mostly shooting JPEGs and you have very little interest in tinkering with RAW files in post processing then you'll be happy to know that the JPEG algorithms on the GM5 are very well optimized and mature, meaning you'll often get images with nice colors and contrast and just the right amount of sharpening. There are also different Picture Styles available if you're into that sort of thing.
Conclusion
We are happy to conclude that the Lumix DMC-GM5 is another well-done camera coming from Panasonic. For its price, it offers a perfect blend of great usability and image quality. You get a stylish and quality made body with a lot of controls, an EVF and a touchscreen that has a large 4/3 sensor built inside of it. You get respectable autofocus performance, a plethora of different burst rate modes and lots tools to assist you with manual focus.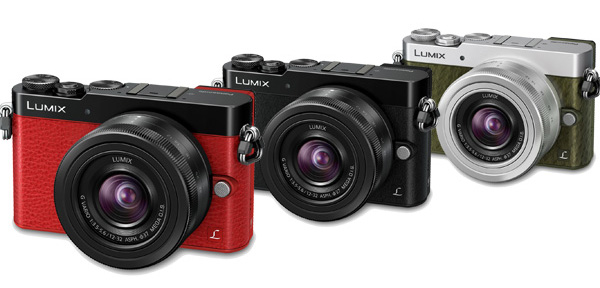 Lastly, you get the ability to record some nice looking 1080p footage with support for manual exposure. You don't get a lot of terms of expandability and the battery life isn't the greatest, but even after you take that into account the GM5 still feels like a great little camera. The keyword here is balance and Panasonic have surely achieved it with this camera.
The following two tabs change content below.
An amateur photographer, songwriter, musician, computer and technology geek and an occasional comedian, I'm a little bit of everything. I always aim to pursue things I'm passonate about and try to look on the positive side of things whenever I can. My mission is to wrap my articles in that aura of positive energy and keep a healthy balance between being serious about my work and spicing things up with a little fun now and than. After all, life's a game and there's always a different way to play it.